Not every bride and groom has a sweet tooth, so French cheese tasting tables are a stylish alternative and a great way to encourage guests to mingle.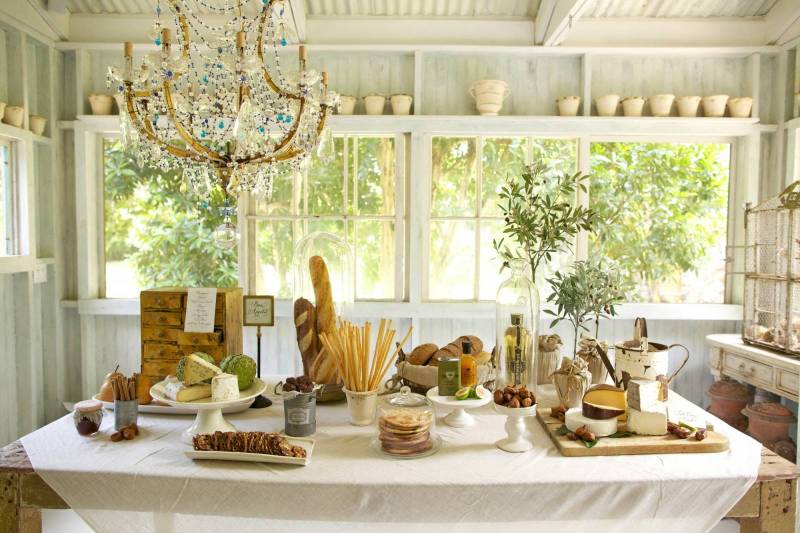 A tempting array of fine cheeses and fresh breads make a tantalizing spread for wedding guests. Small olive trees and organically grown fruits bring the French tableau to life. Antique glass cloches called bell jars offer a beautiful European flair.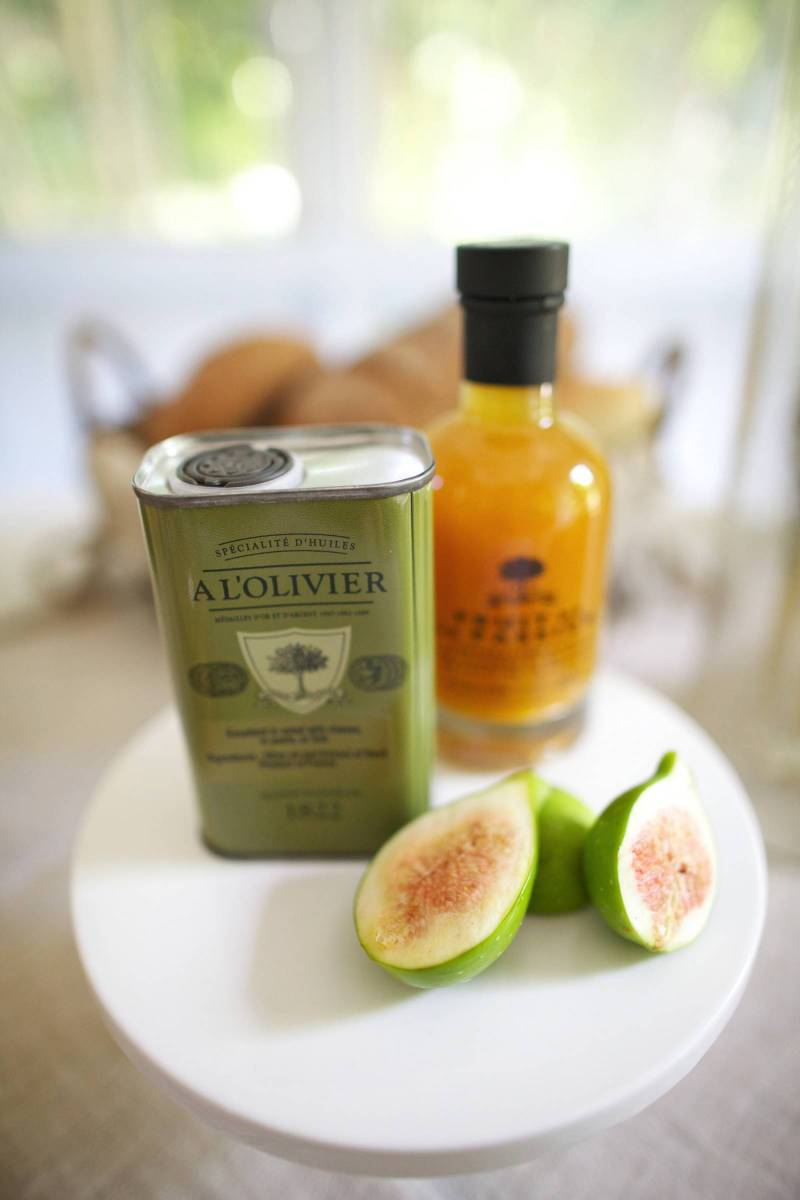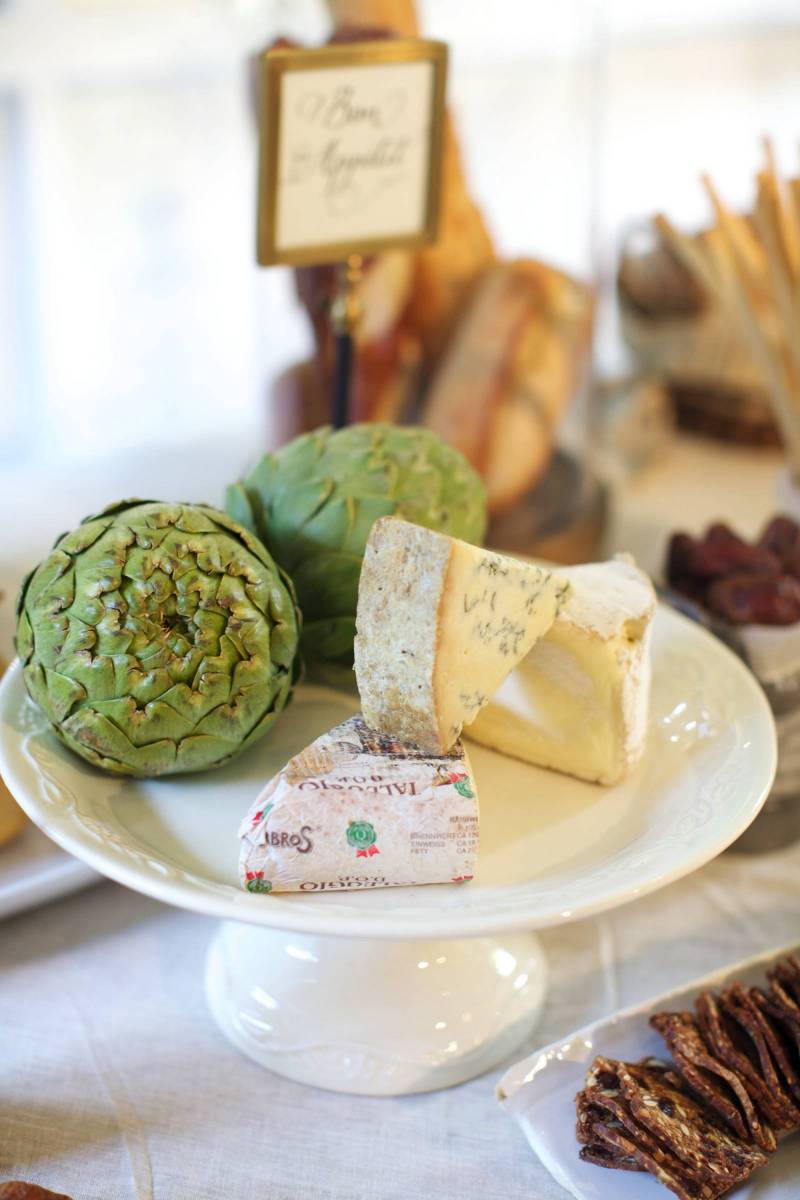 European olive oils and fresh figs create interest alongside fresh vegetables and aromatic cheeses.

Photographer Karen Mordechai has a talent for styling food for her gorgeous blog Sunday Suppers. The use of sheer cheese cloth creates a softness perfect for a rustic Wine Country wedding or rehearsal dinner.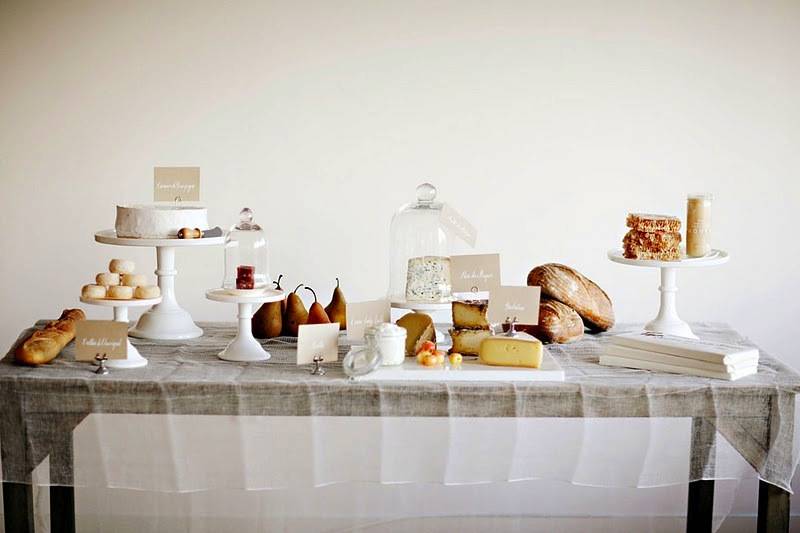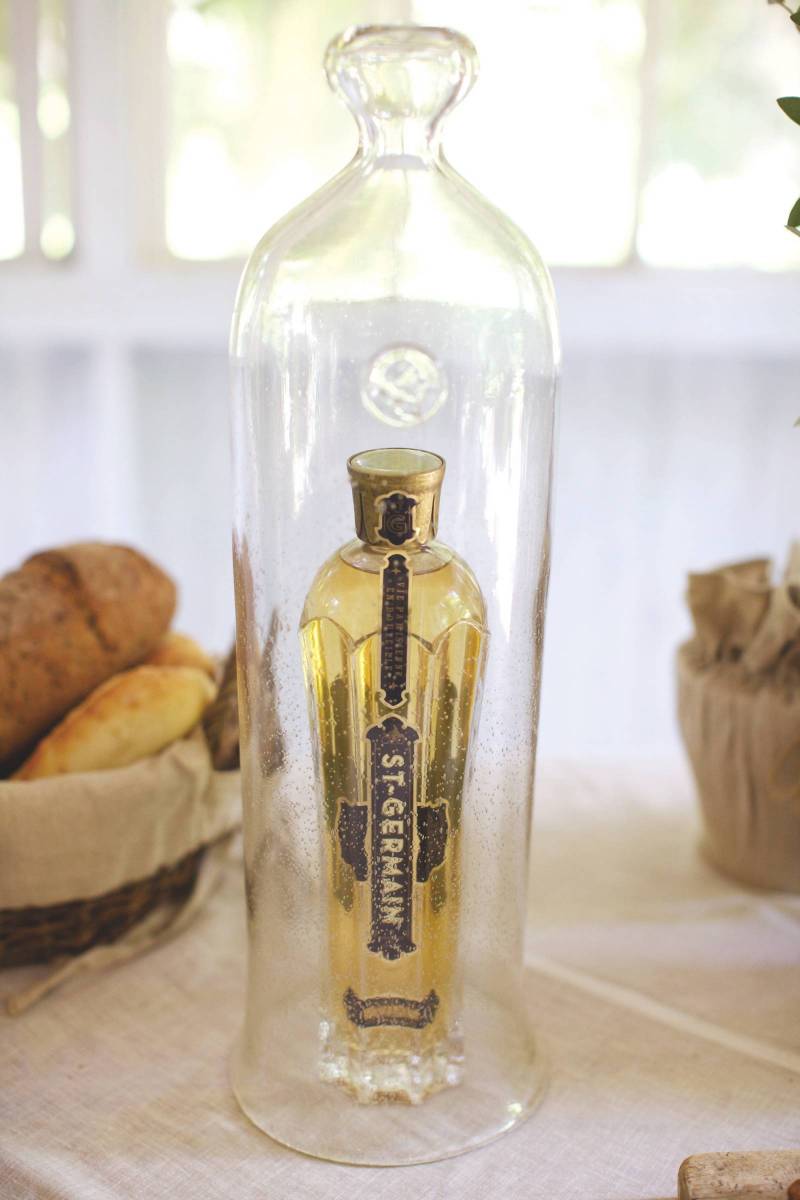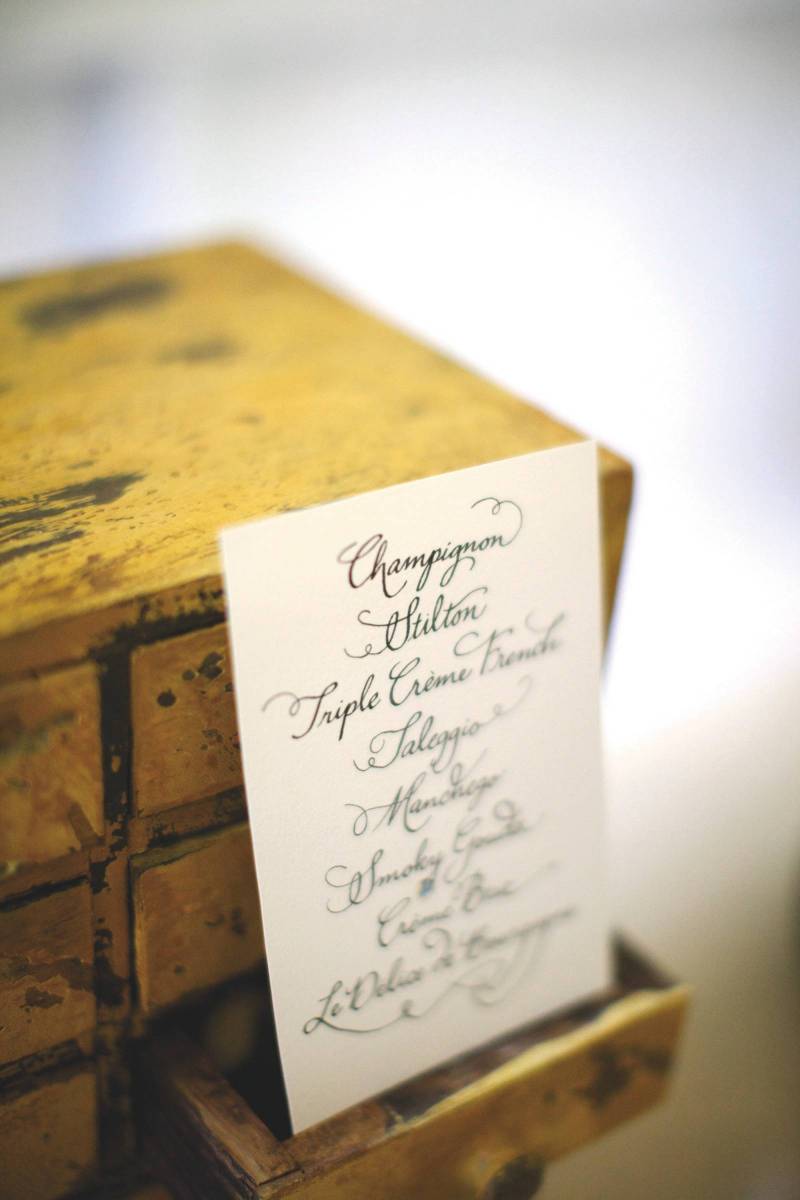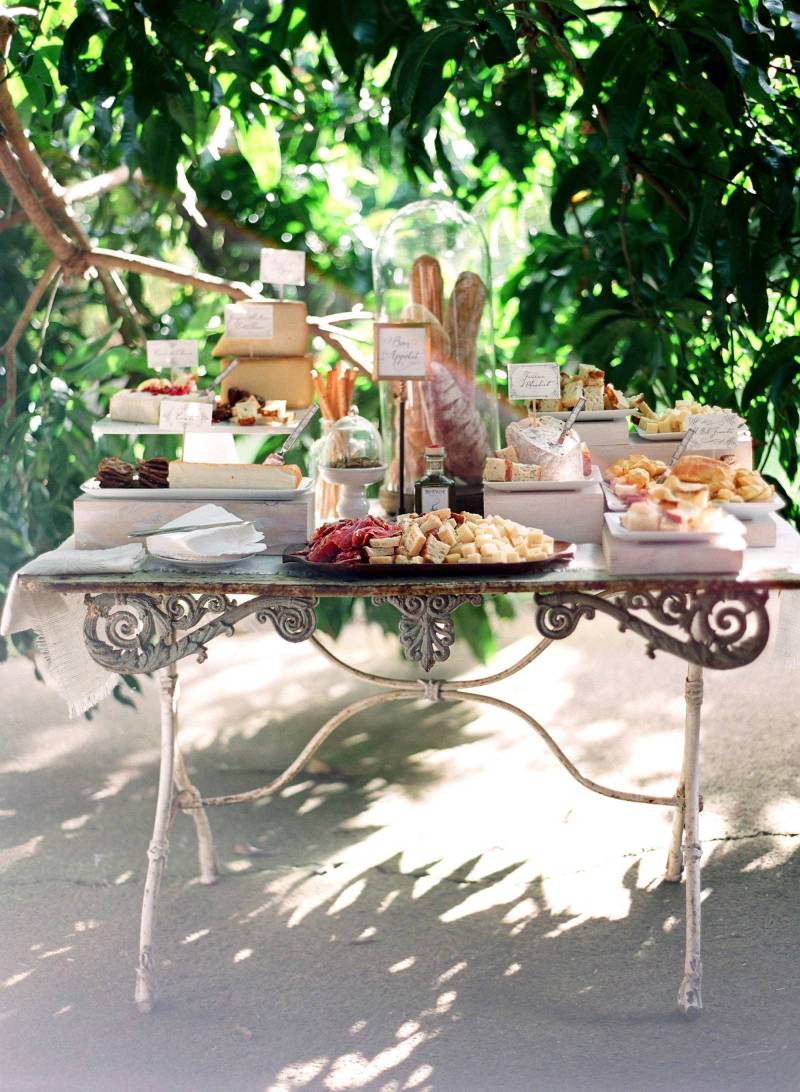 Add caperberries, rustic crackers and boutique olive oils to give your cheese table an artisanal flair. For this table, our editor Robyn I'aea whitewashed chunks of wood to match the size of the cheese platters, adding varied heights for interest. Charcuterie and figs add even more savory tastes and interesting textures to the cheese display.