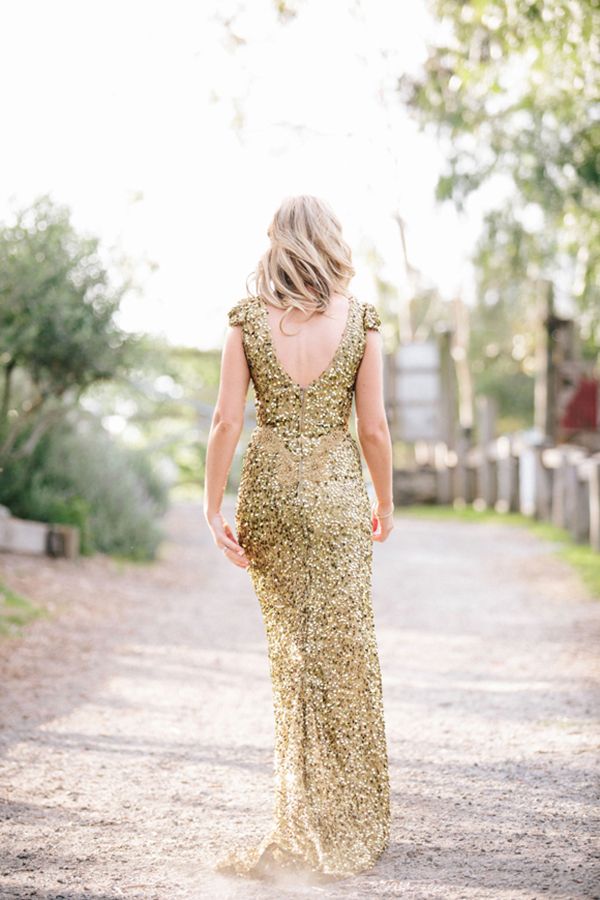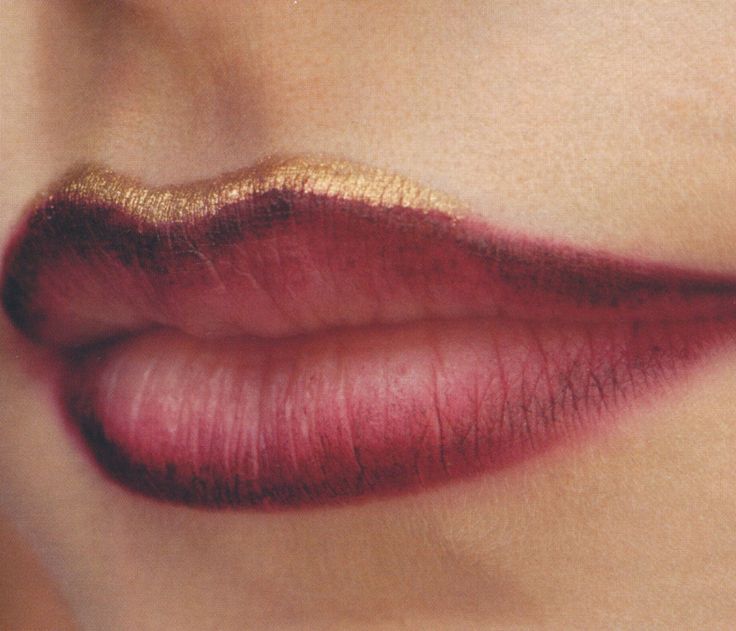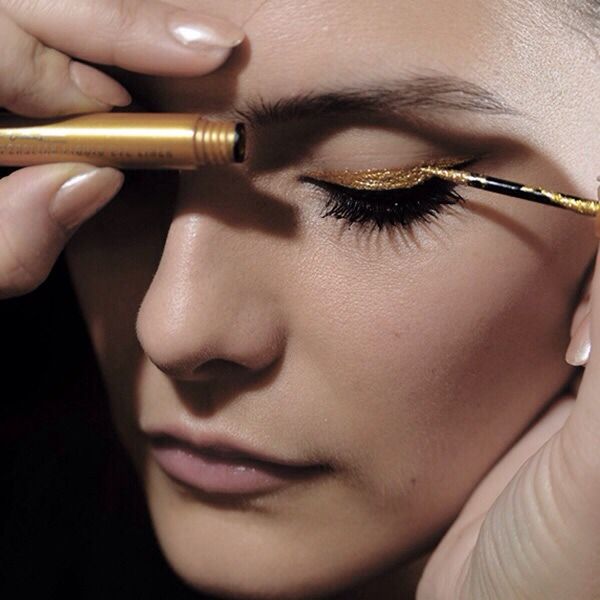 It's all in the details. Whether you are adding the finishing touch to a wholly glamorous affair or bringing a little elegant shine into the mix, a thin line of liquid gold above the lip or eye is sleek and interesting.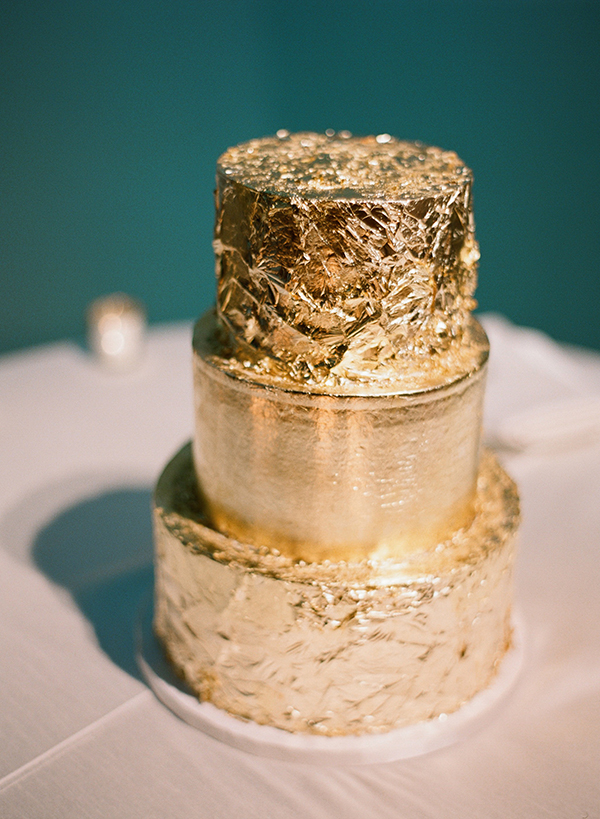 Perhaps a gold wedding gown simply cannot tear you away from thoughts of ivory silk and tulle? Dress your cake. We've seen gold leafing on cakes before, but this three tier gold foil specimen takes the wedding color to another level.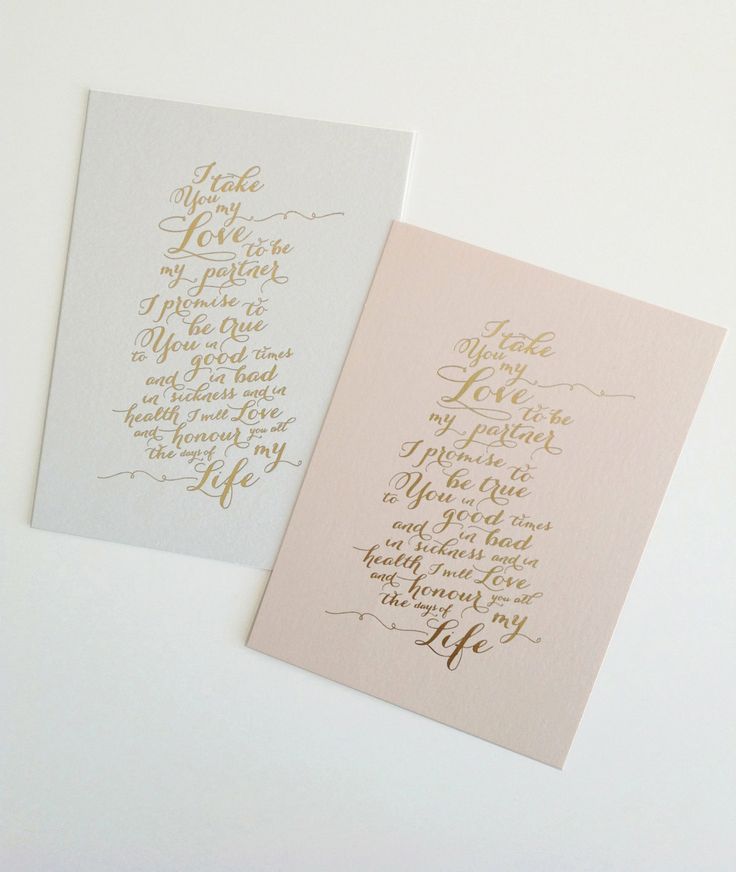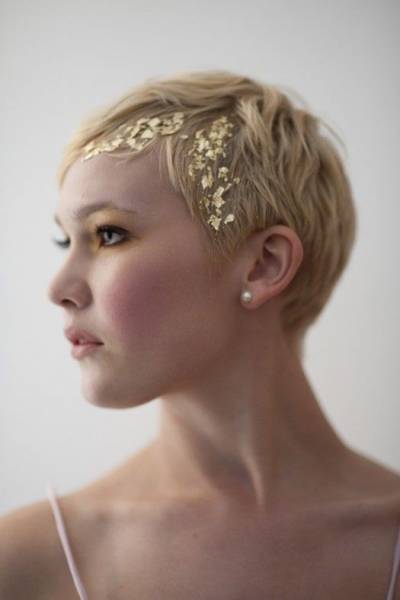 Have vows or invites printed with gold lettering to set the theme and one-up all the other invites on the market. Bonus points for letterpress, like these gold foil letterpress vows. (And SERIOUS bonus points for implementing gold leaf wedding hair).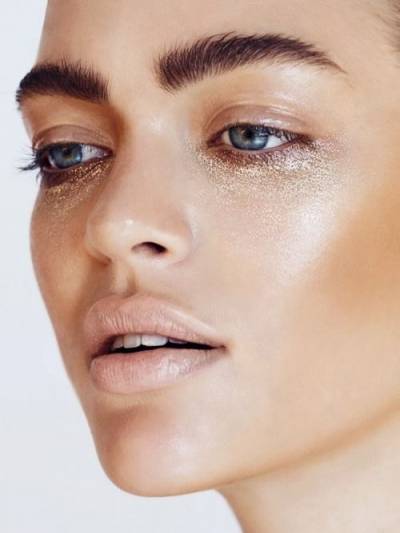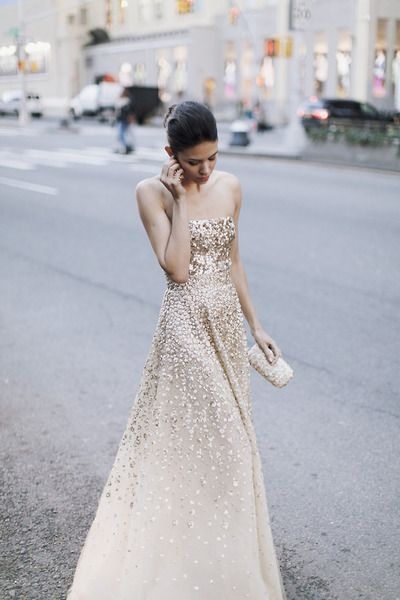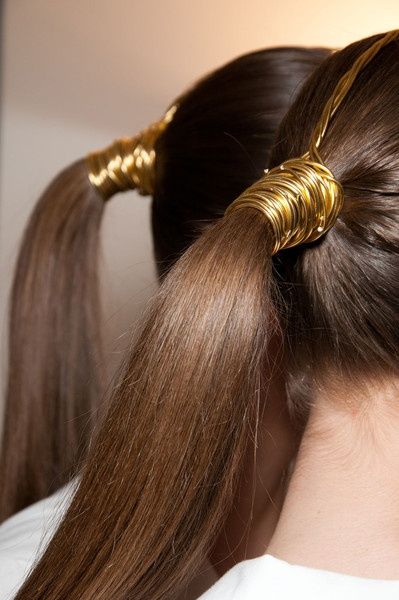 Left: dress by Oscar de la Renta | Right: Wire-wrapped sleek ponytails for the modern gold bride.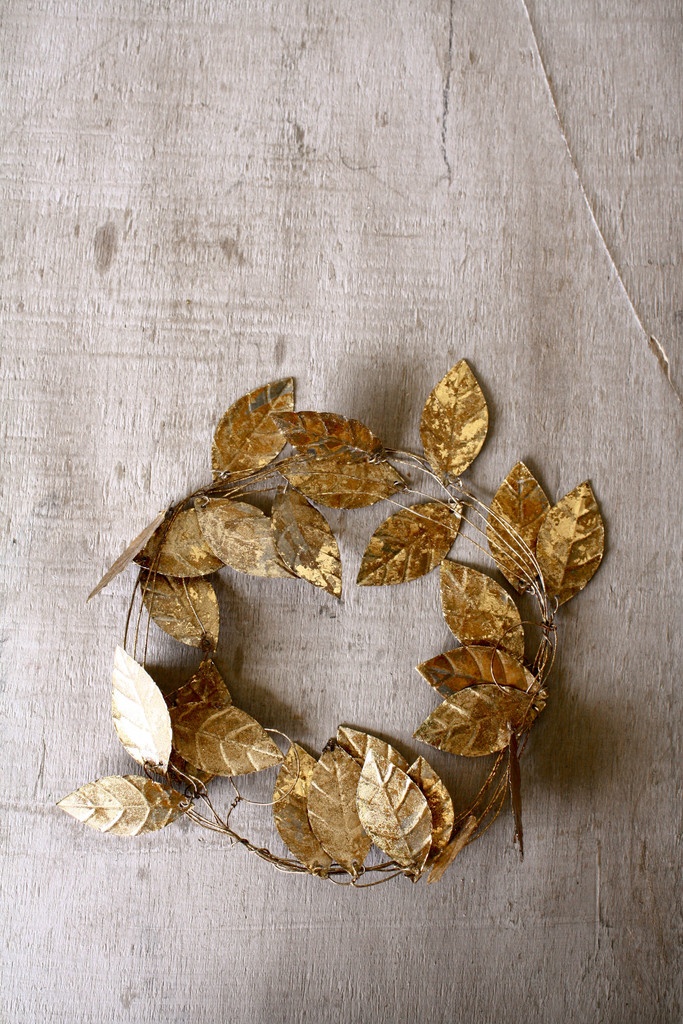 Work some literal gold leaf into your wedding decor with these wire garlands by Olive Manna.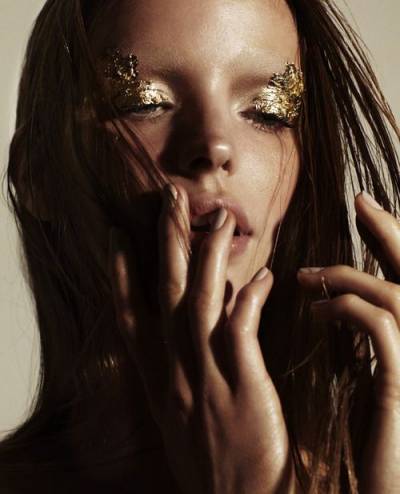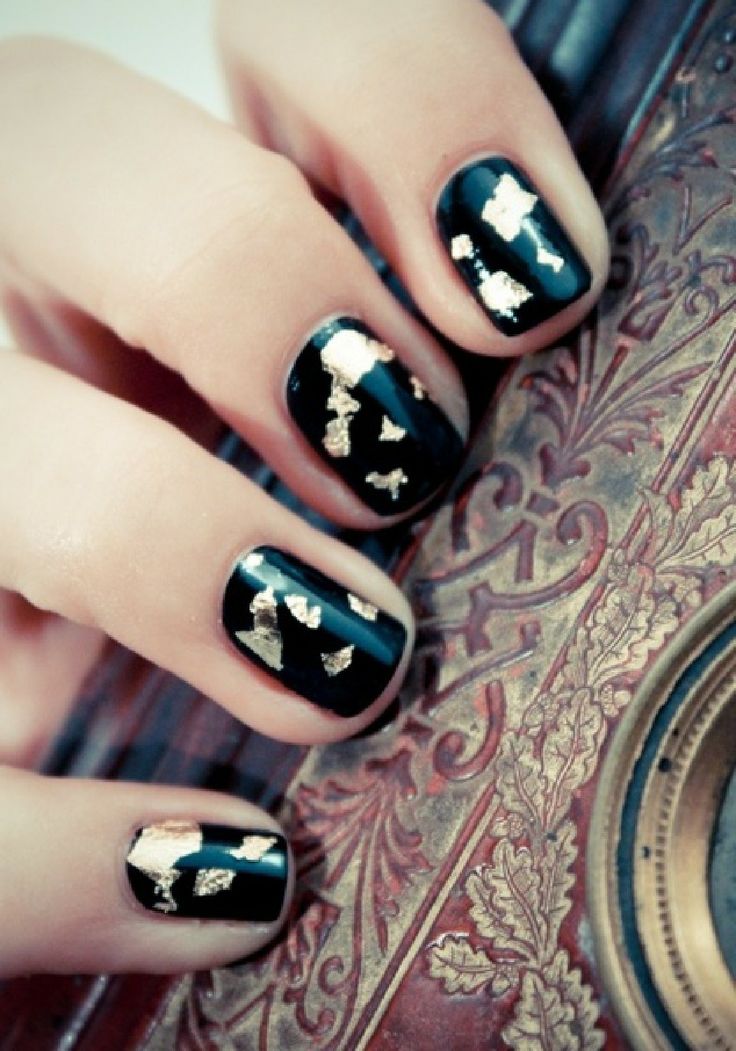 And for the brides with dedication and daring: gold leaf beauty and nail art. This eye strikes us as the most beautifully dramatic alternative to an all-gold gown.