This isn't just a photo shoot, it is an adventure. Portland, Oregon photographer Mark Mirocha's shoot was born out of his love of adventure. "What better way to spend a weekend than out in the woods with close friends?," he asks. We wanted to celebrate the coming together of friends on a special occasion like a bachelor party. Beckel's canvas tents have started to become synonymous with my Northwest styled shoots and again, they stood as the center piece of this shoot."
Mark's recipe for a woodland adventure with friends:
Step one: set up camp under a canopy of trees that reach the fresh, Northwest sky.
Step two: hike down to the Wilson River and spend the afternoon fly fishing, skipping stones, drinking beer and telling stories about when you were young.
Step three: come back to camp and spend the evening sitting around the fire.

Photography by Mark Mirocha | Styling by Jennifer Hufnagel | Menswear: Bridge & Burn, West America | Canvas tent: Beckel Canvas | Bags: Poler Stuff | Cots: Indian vs. Indian | Blankets & throws: Pendleton Wollen Mills | Pottery: Vitrified Studio | Axes and log carries: Trust Co. | Vintage accessories: Black Sweet Raspberry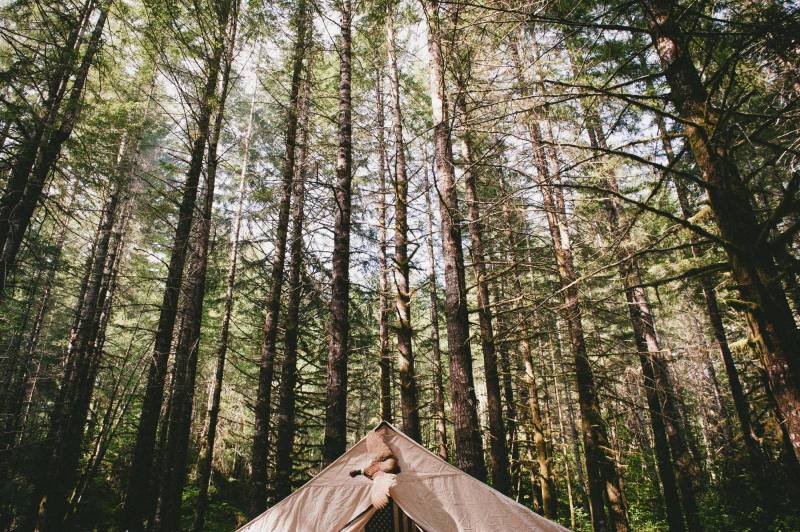 Mark says, "Unlike with past shoots, this time I left the logistics and production to Black Sweet Raspberry, who made this dream a reality. BSR put together an impressive list of talent! We had blankets from Pendleton, Kathy Beckel's personal tent from Beckel Canvas, men's shirts and backpacks from Bridge & Burn, West America, Bridge & Burn, ceramic vases from Vitrified Studio, vintage army cots from Indian vs. Indian, bags from Poler Stuff Poler Stuff and vintage accessories from Seek the Unique."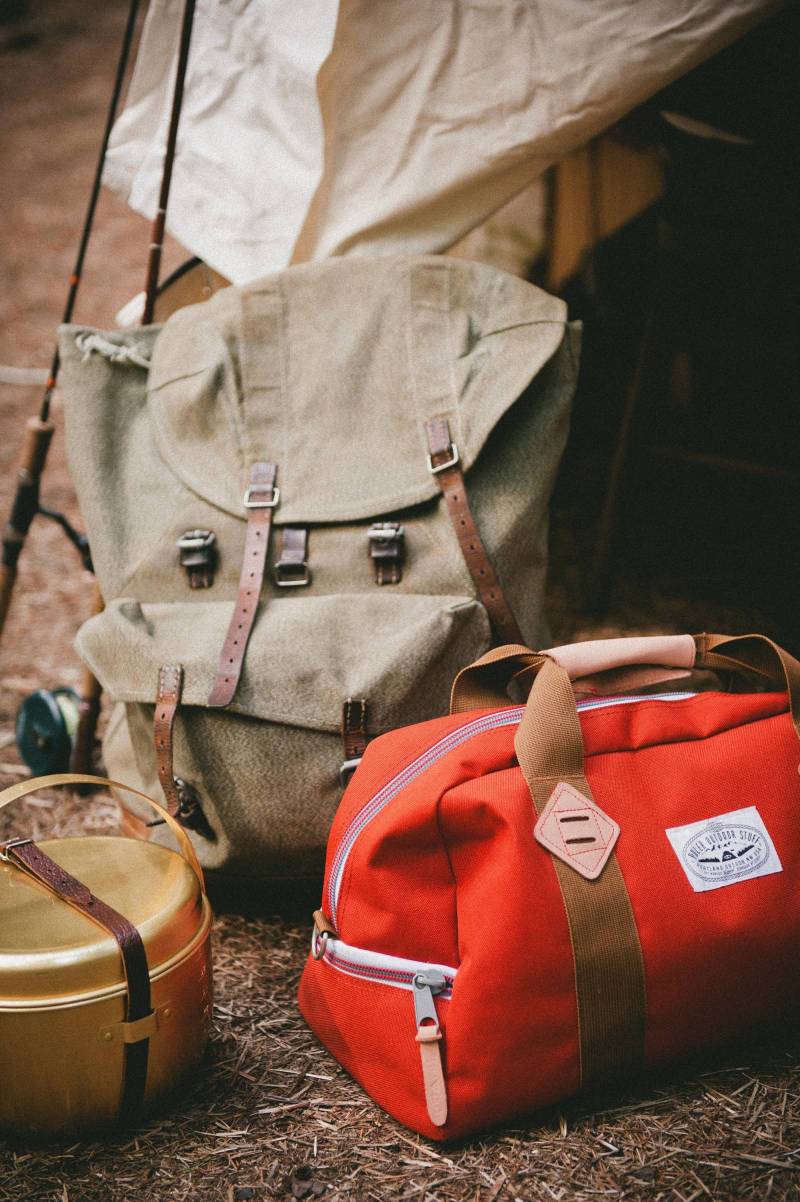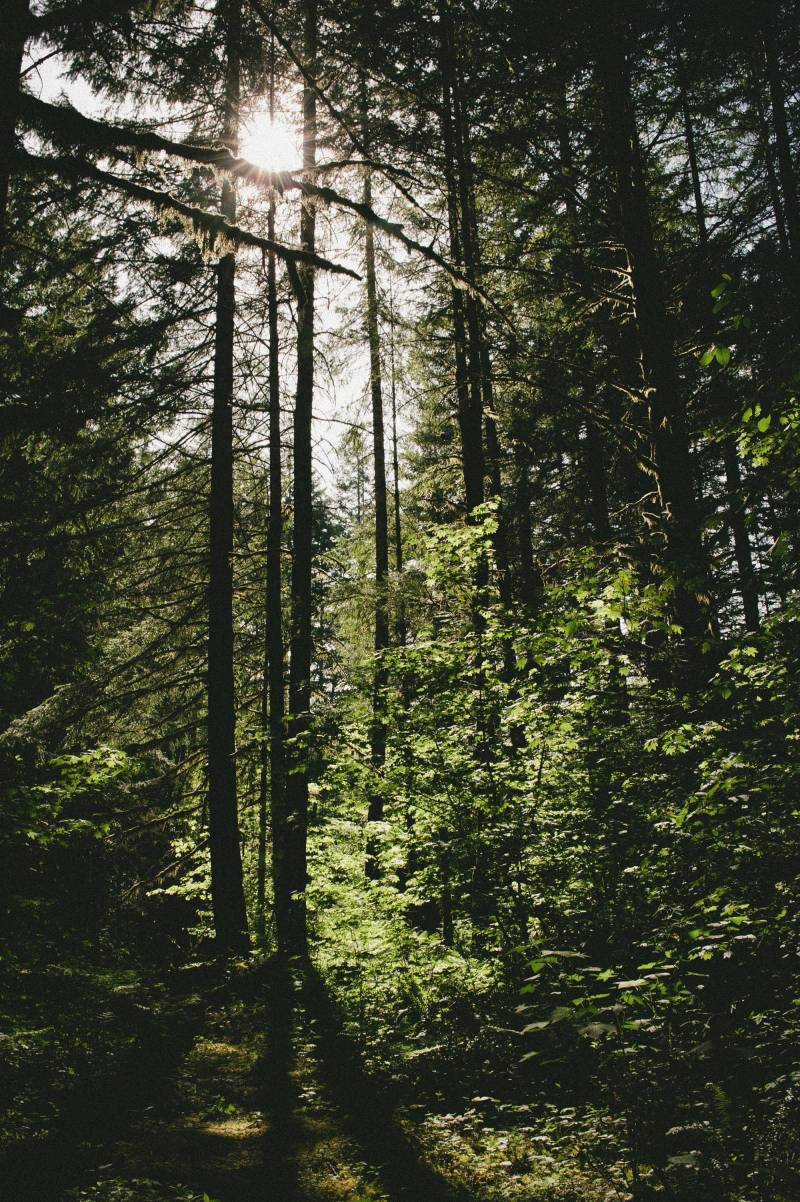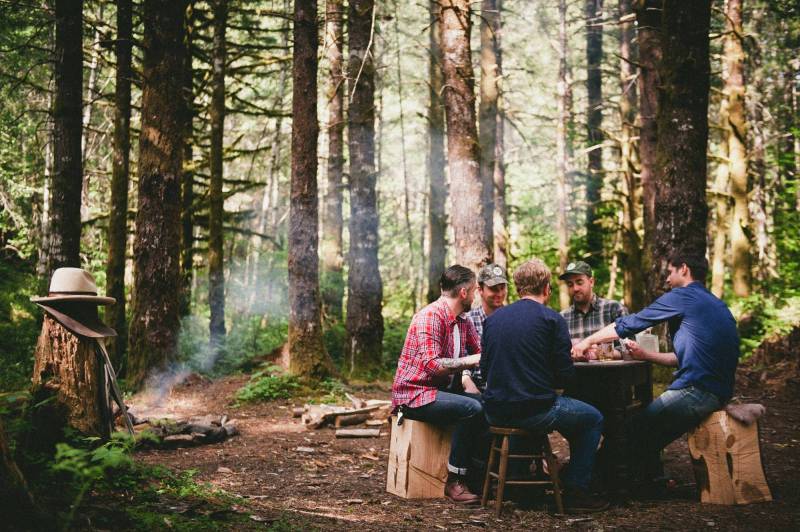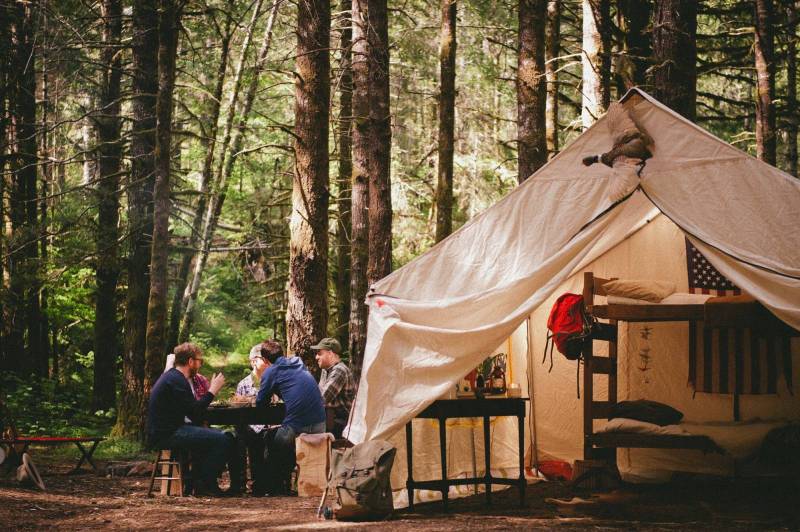 Mark continues, "Adding her special touch to styling was Jennifer Hufnagel. Jennifer possesses the quiet storm of design prowess. Her vision truly helped bring our story to life. Rounding out the talent on our list were the guys from Trust Co. They not only provided the history and craftsmanship of their beautiful axes, but also their timeless personalities. These dudes literally ARE the men of the Pacific Northwest."