For the third section of The PW Wedding Beauty Guide, we are sharing 5 great products for smooth, healthy hair and skin. Every bride should be pampered with decadent scrubs and super shiny hair. See below for some of our favorites!
Zenziva's Chocolate Scrub is guaranteed to make your skin feel incredibly soft. Not only is it a 100% natural body scrub, but every single small batch is created by hand on Maui with ground coffee, sugar, coconut oil and Hawaiian sandalwood oil. The aroma is tantalizing, and it is packed with silky smooth oils to give you incredibly exfoliated and nourished skin. If you want soft and beautiful skin, look no further! We have never tried a better body scrub.
Want to look luminous for that girls night out before the big day? Use Herbivore's Rose Quartz Illuminating Body Oil for a delicously dewy glow. With a soft rose scent, this oil absorbs into your skin quickly to lock in moisture for a subtle yet lustous shimmer.
For ultra shiny hair, the Australian haircare brand evo has your perfect solution: love perpetua shine drops. This travel-friendly bottle is loaded with little magical drops of glossing liquid that seals cuticles to leave hair looking smooth and polished. Throw it in your purse to keep on hand for last minute taming of flyaways and frizzy hair. Say hello to your gorgeous, shiny locks!
By now, it is almost impossible to have never heard of Kopari. If you haven't tried their Organic Coconut Melt, it is time for you to join the craze. Their staple product is light and creamy and made of 100% organic and unrefined coconut oil. It is the ultimate multitasking beauty product. We love to use it as an incredibly rich moisturizer. Right after showering, cover yourself from head to toe and let it work its magic. The Coconut Melt also works great as a hair mask or bath soak.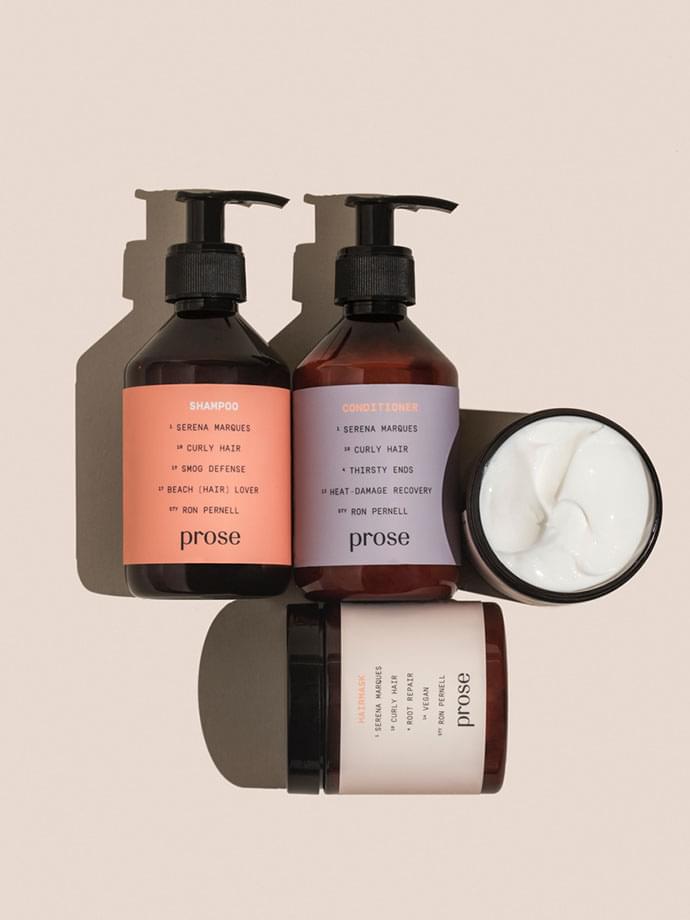 We love the current movement toward more personal self-care products and experiences. Prose is a revolutionary hair care brand based out of New York and Paris that focuses on created the ultimate custom experience. They provide comprehensive consultation to create a unique shampoo, conditioner, and mask formula to fit your hair type and lifestyle. How does it work? Through either their website or an in-person appointment, you work with a stylist by answering questions about your hair and lifestyle. Next, pick your preferences on fragrances and specific ingredients. After your custom formulas are created, Prose will be shipped straight to your door!
Want to read more from The PW Wedding Beauty Guide? Click here to read Our 5 Favorite Facial Products for Glowing Bridal Skin.