Ashley and Grant met in high school and began dating a year or two after graduation. They have been together ever since, and when it came time to plan their wedding, they wanted to keep it simple. They had their hearts set on a carefree Hawaiian wedding at the Four Seasons Maui at Wailea.
The bride shared her fool-proof plan for a successful destination wedding: "We knew if we chose a hotel we trusted, in a beautiful location, we couldn't go wrong. We really wanted to imerse ourselves in the 'getaway' aspect of our wedding. Hawaii seemed like the perfect place for us to tie the knot becuase of its breathtaking views and peaceful nature. We really enjoyed being able to relax and explore the island before and after we said, 'I do.'"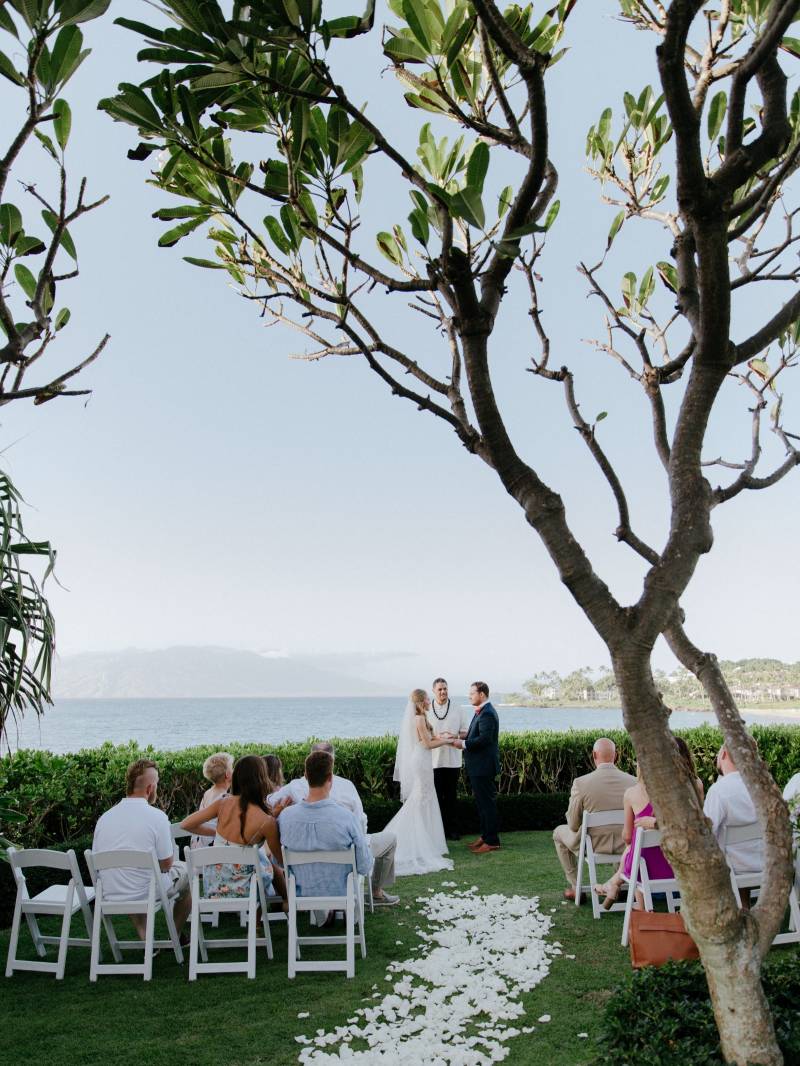 The couple left most of the details up to their trusted wedding planner Stephanie Lai and photographer Chris J. Evans.
"To be honest, we sent our wedding planner a couple of photos of a few ideas we liked and left the rest up to her. As a bridal boutique owner, the dress was an easy thing for me to check off the list. Grant took care of having a custom suit made, which he kept a secret from me until our big day. He thought I shouldn't be allowed to see his outfit beforehand if he couldn't see mine. I thought that was sweet."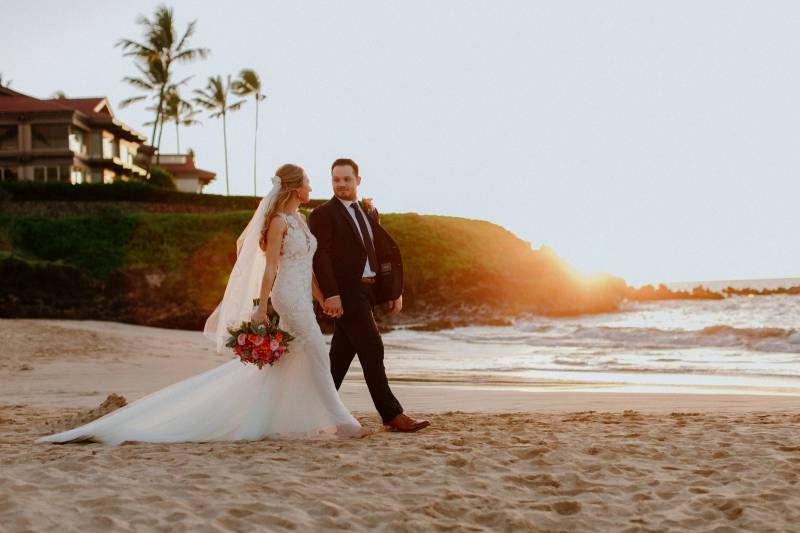 "The rest is history. It was a really calm, effortless day which allowed us to focus on what's truly important. Grant and I had been together for nearly 8 years before getting married. He really is my best friend and he knows me better than I know myself at times. We've gone through a lot together and although I had butterflies before taking that first step down the aisle, seeing the look in his eyes as I got closer made me fall in love with him all over again."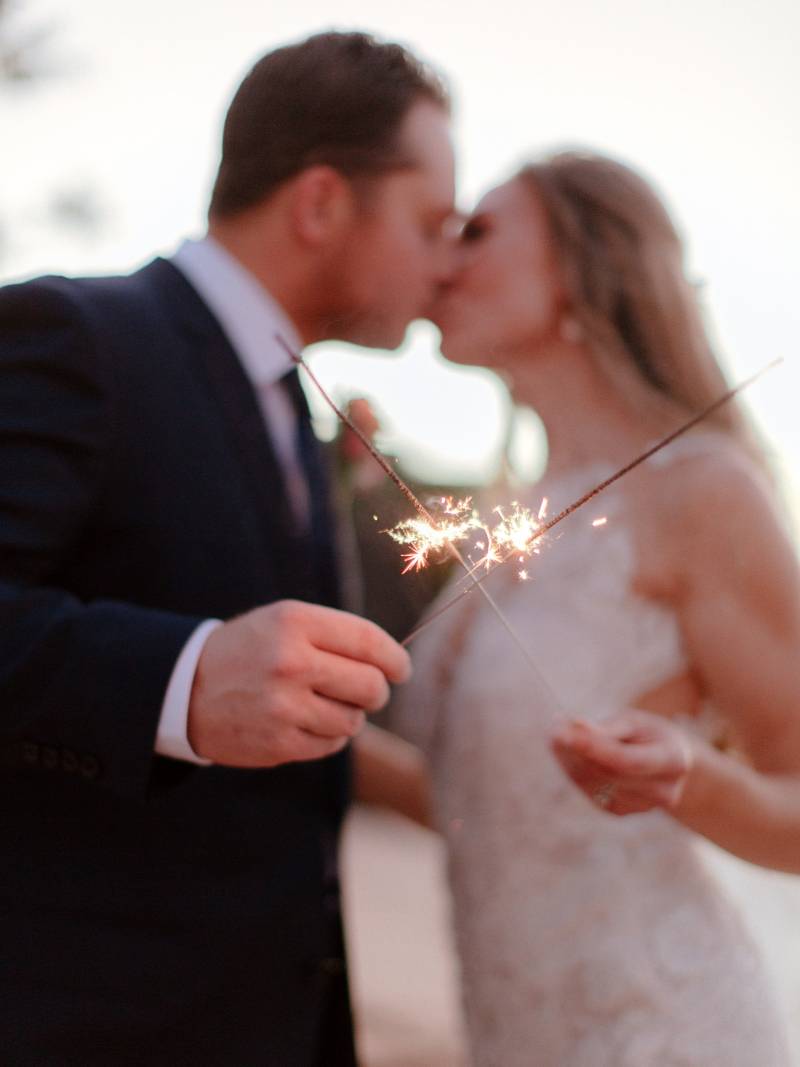 Click here to see more beautiful wedding captured by PW Preferred Vendor Chris J. Evans.