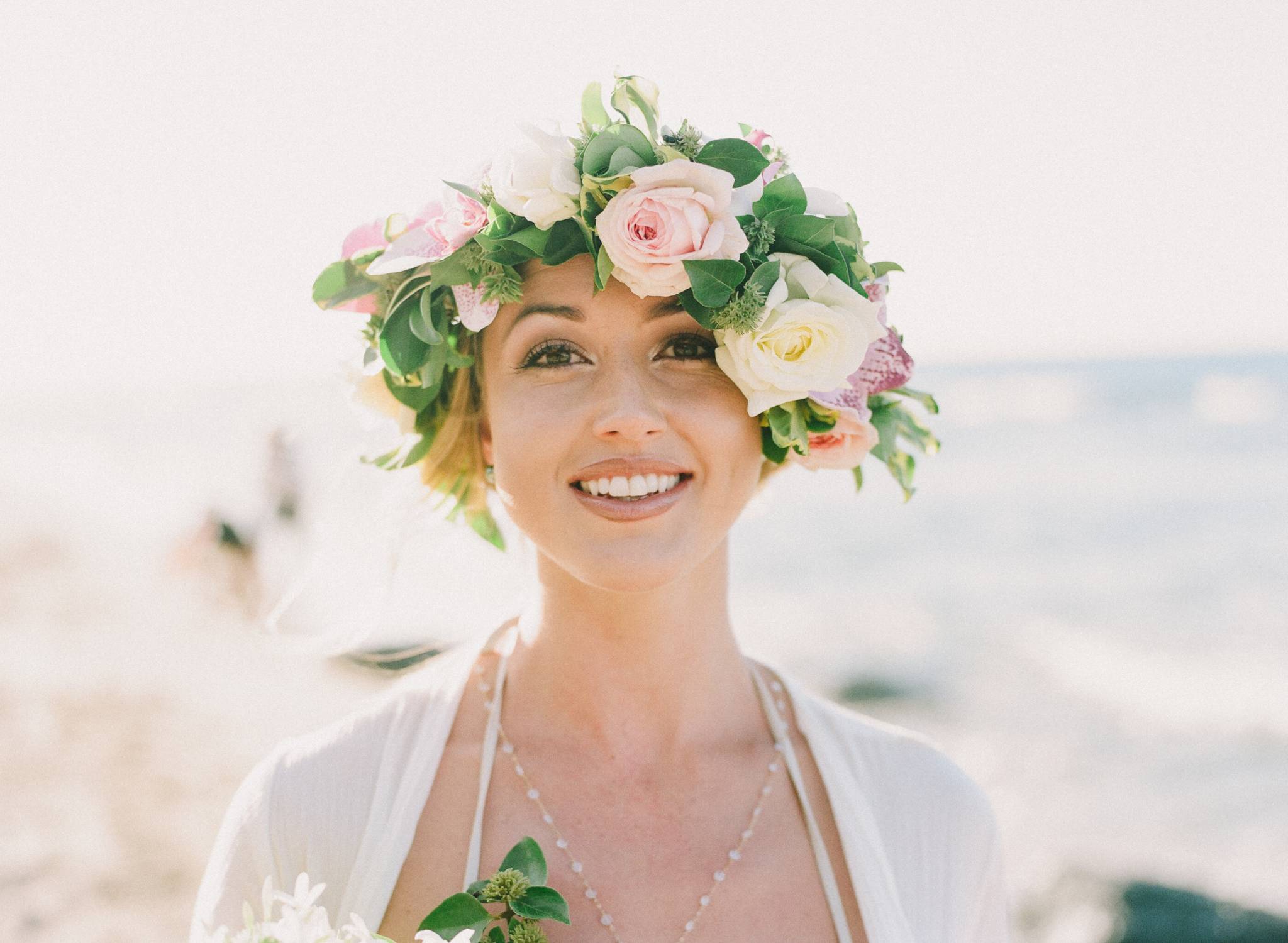 Inspired by Isle Beach Weddings, Kauai-based Wedding Coordinator Tie The Knot Hawaii teamed up with Kauai film photographer, Emily Helen and Gypseafiles to create this dreamy beach shoot. Heather of Tie The Knot Hawaii tells us, "Couples from all over the world are drawn to Kauai to say "I do" amidst our lush tropical backdrops and amazing seascapes. While on island, they spend much of their time sporting their favorite swimwear. We thought we would show them what a modern tropical bohemian elopement could look like."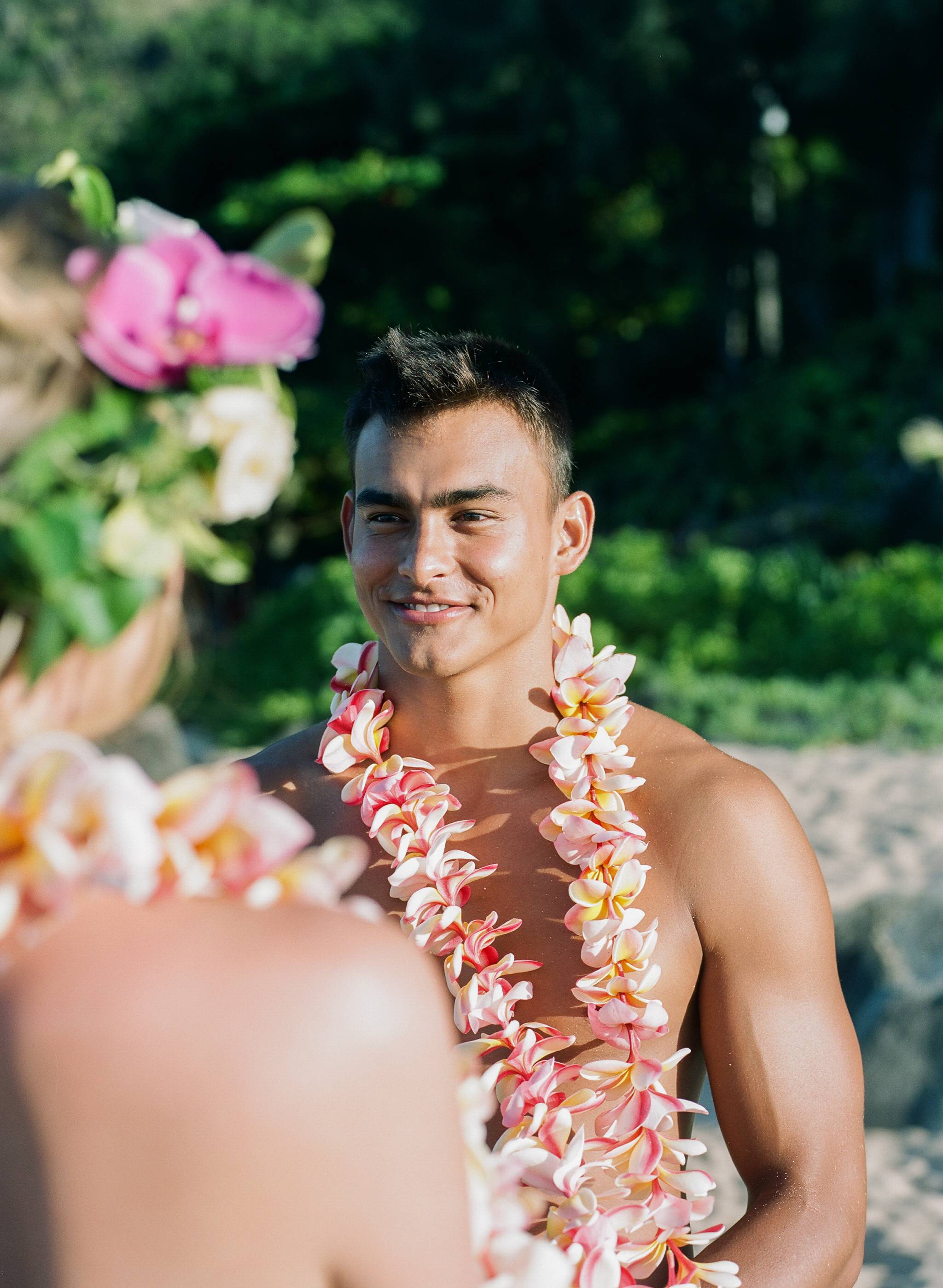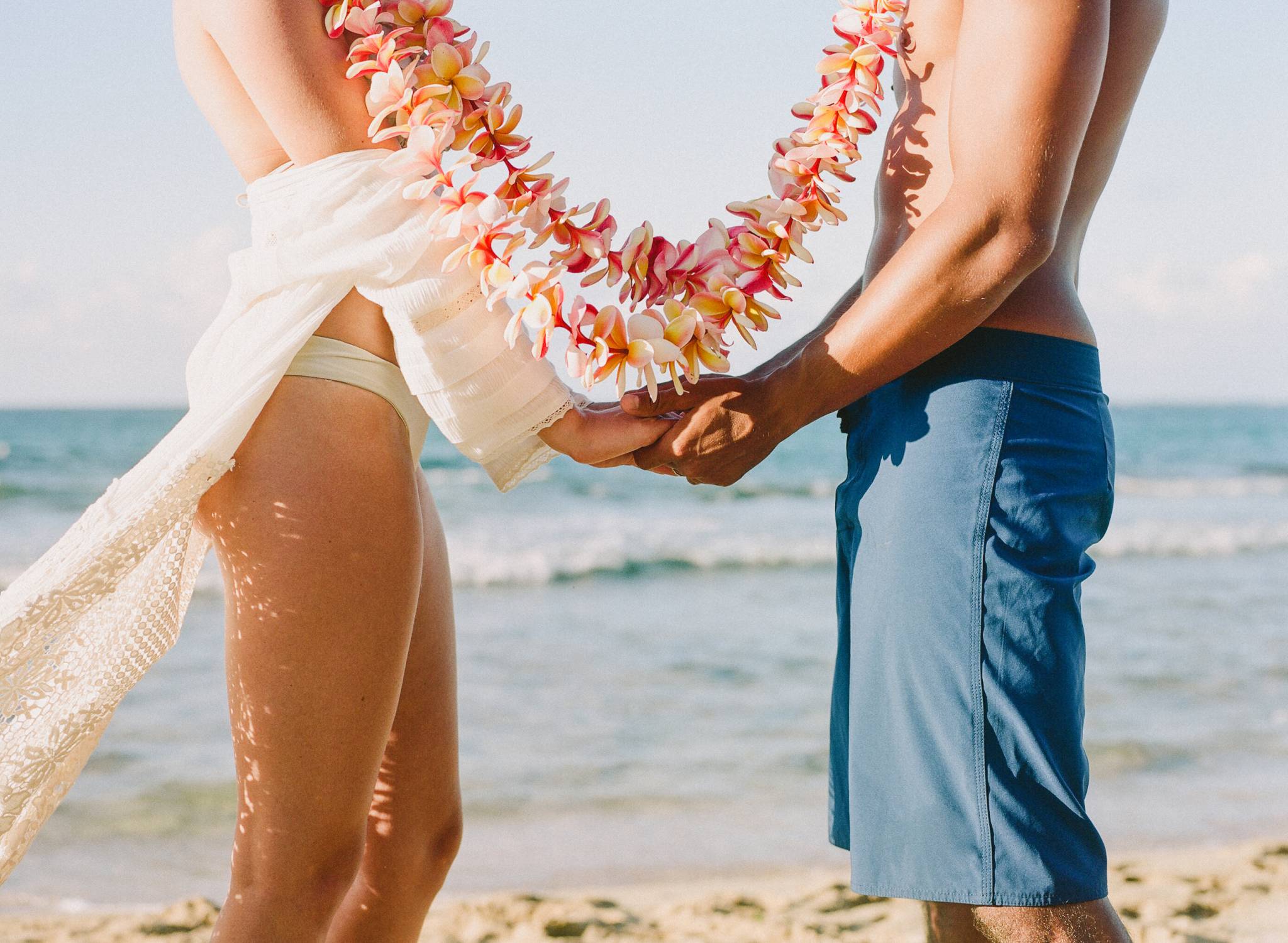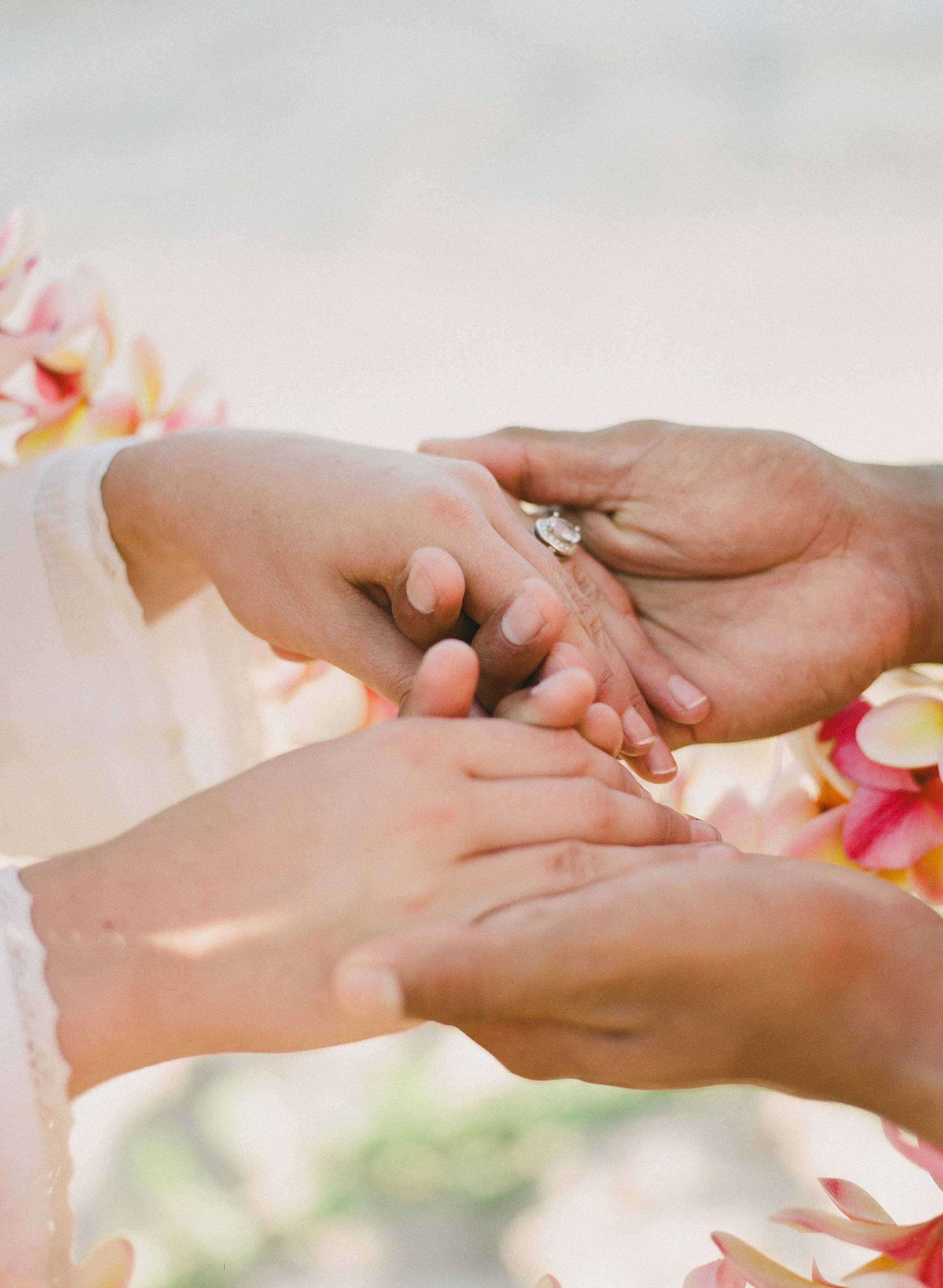 The Fashion
"Our editorial celebrates the passion and creativity that emerges where the jungle meets the sea. Like a traditional bride, our model Bailey prepares with professional hair and makeup by Raffy Jiminez of Beyond Beautiful Stylist. She is then draped in jewels created by local Kauai designer Adove Roden. Her bikini is compliments of Boys & Arrows swimwear. For a touch of modesty, we add a lacy cover-up by Anna Sui for O'neill swimwear."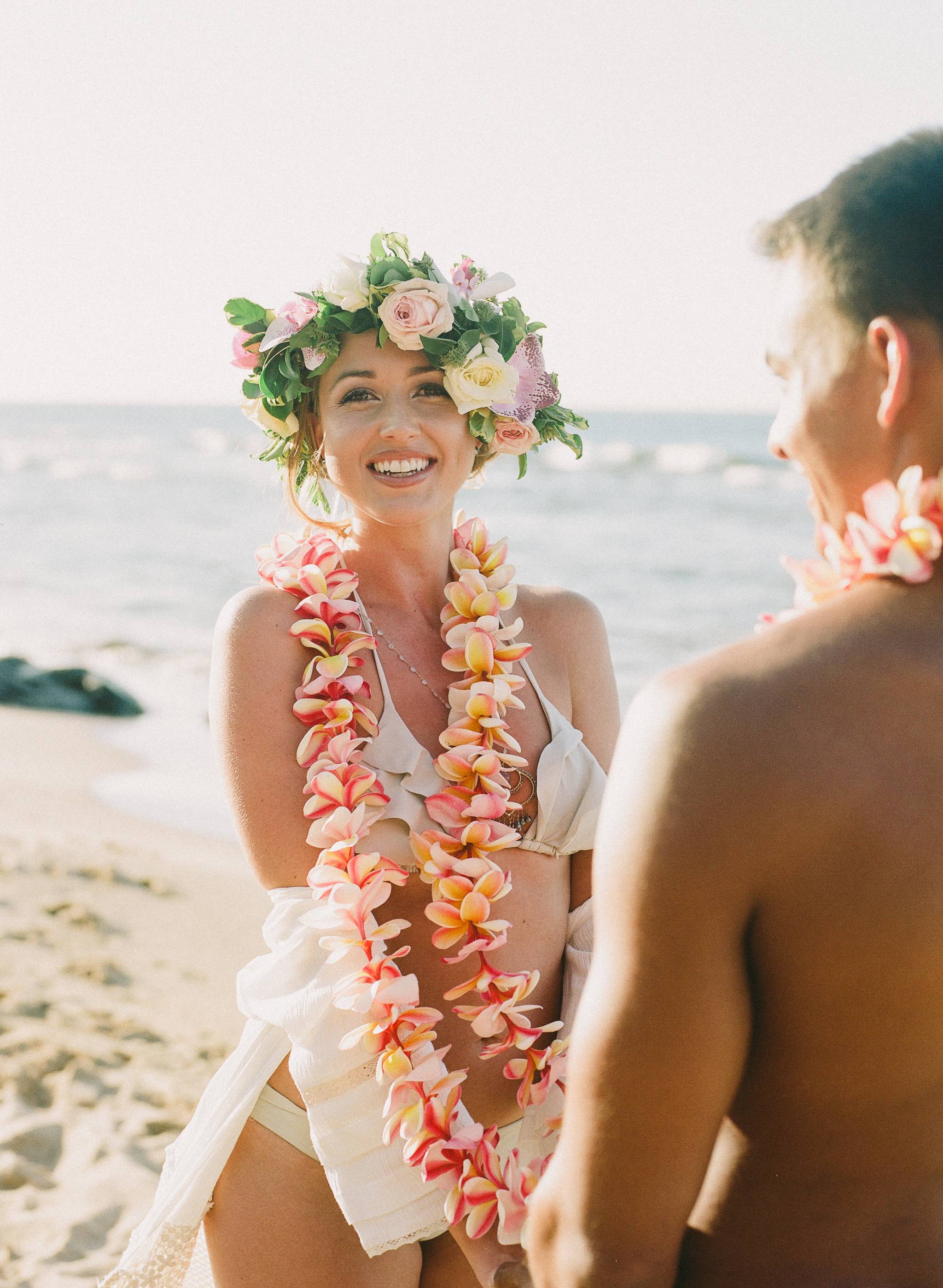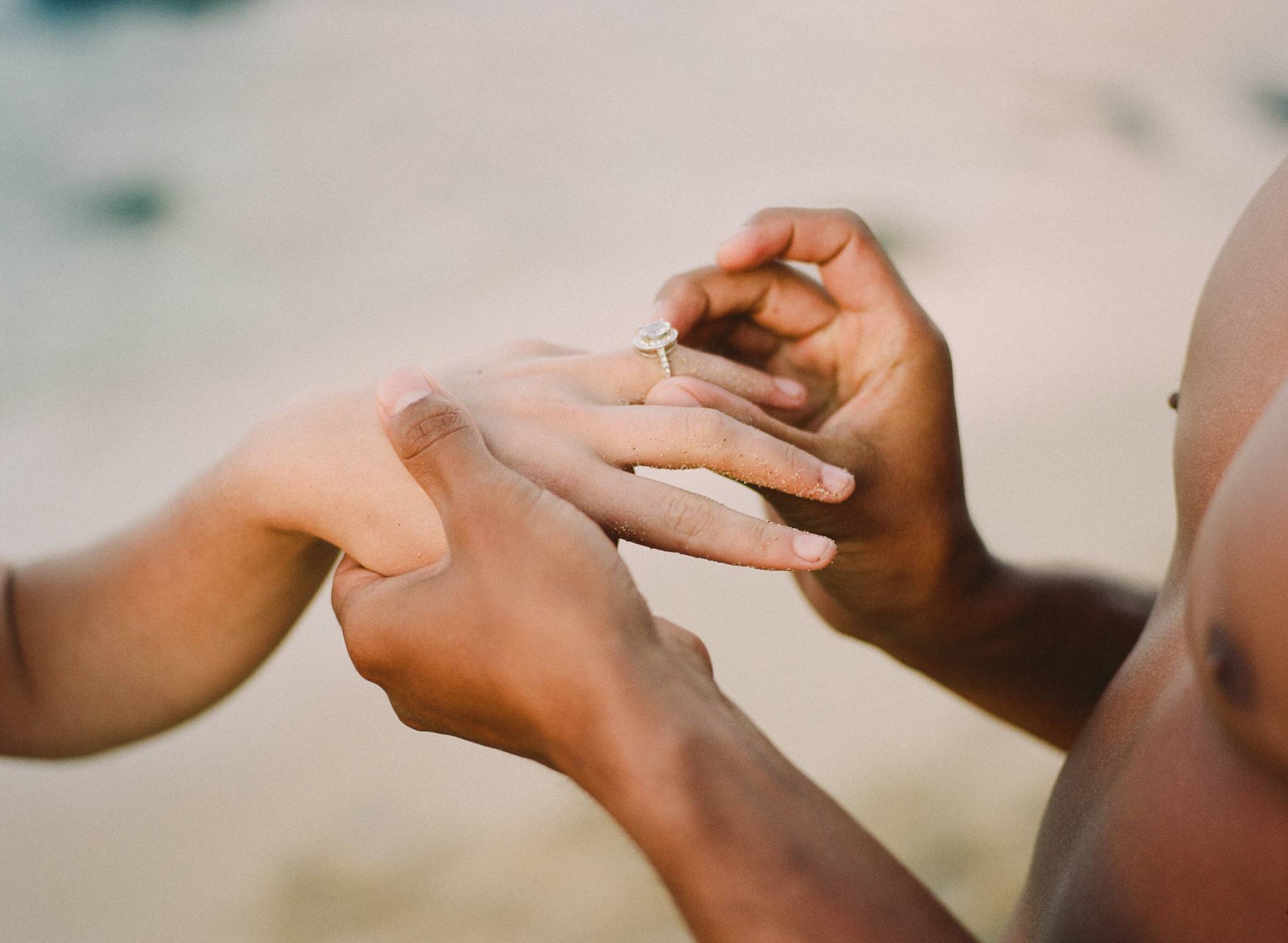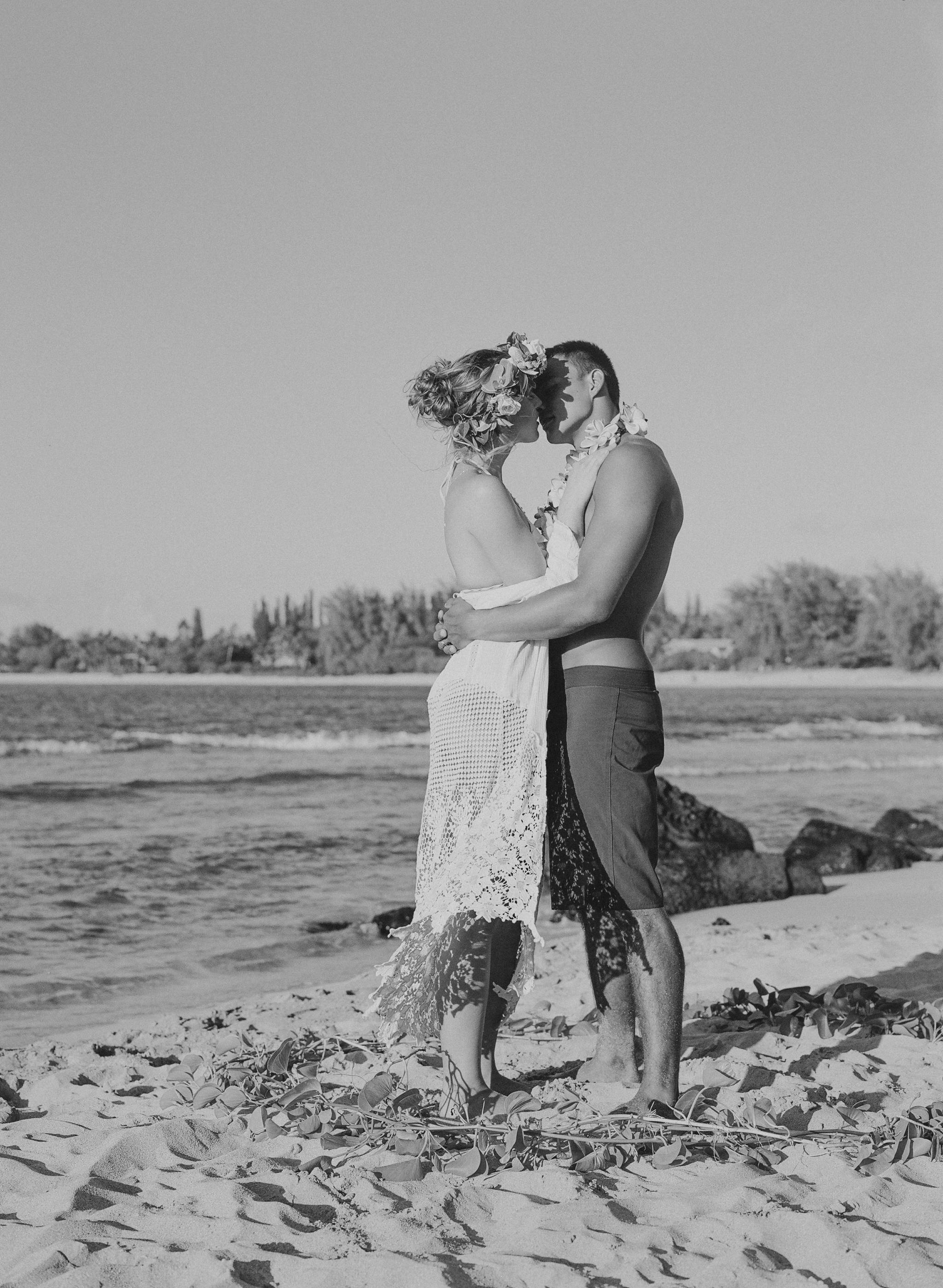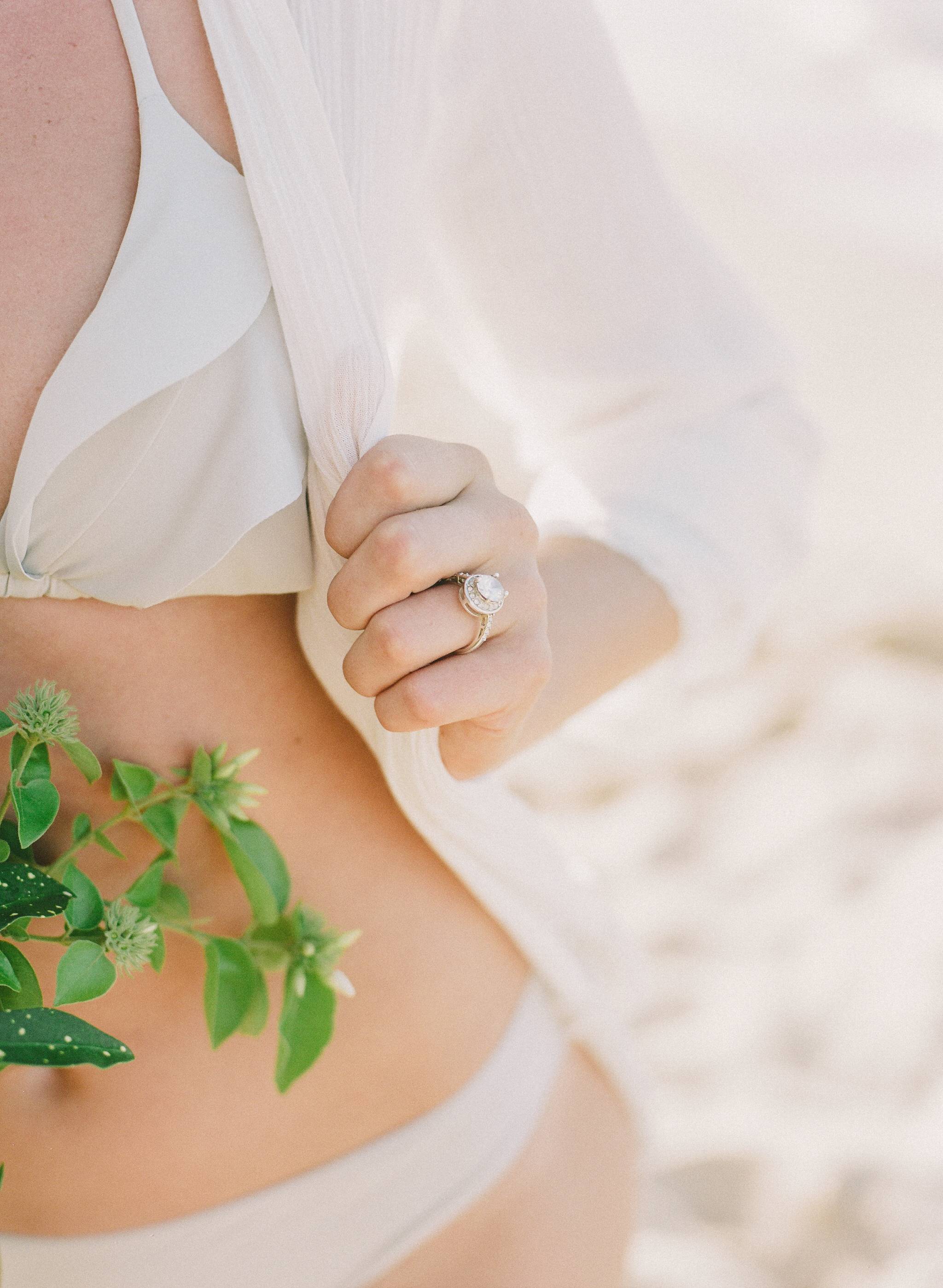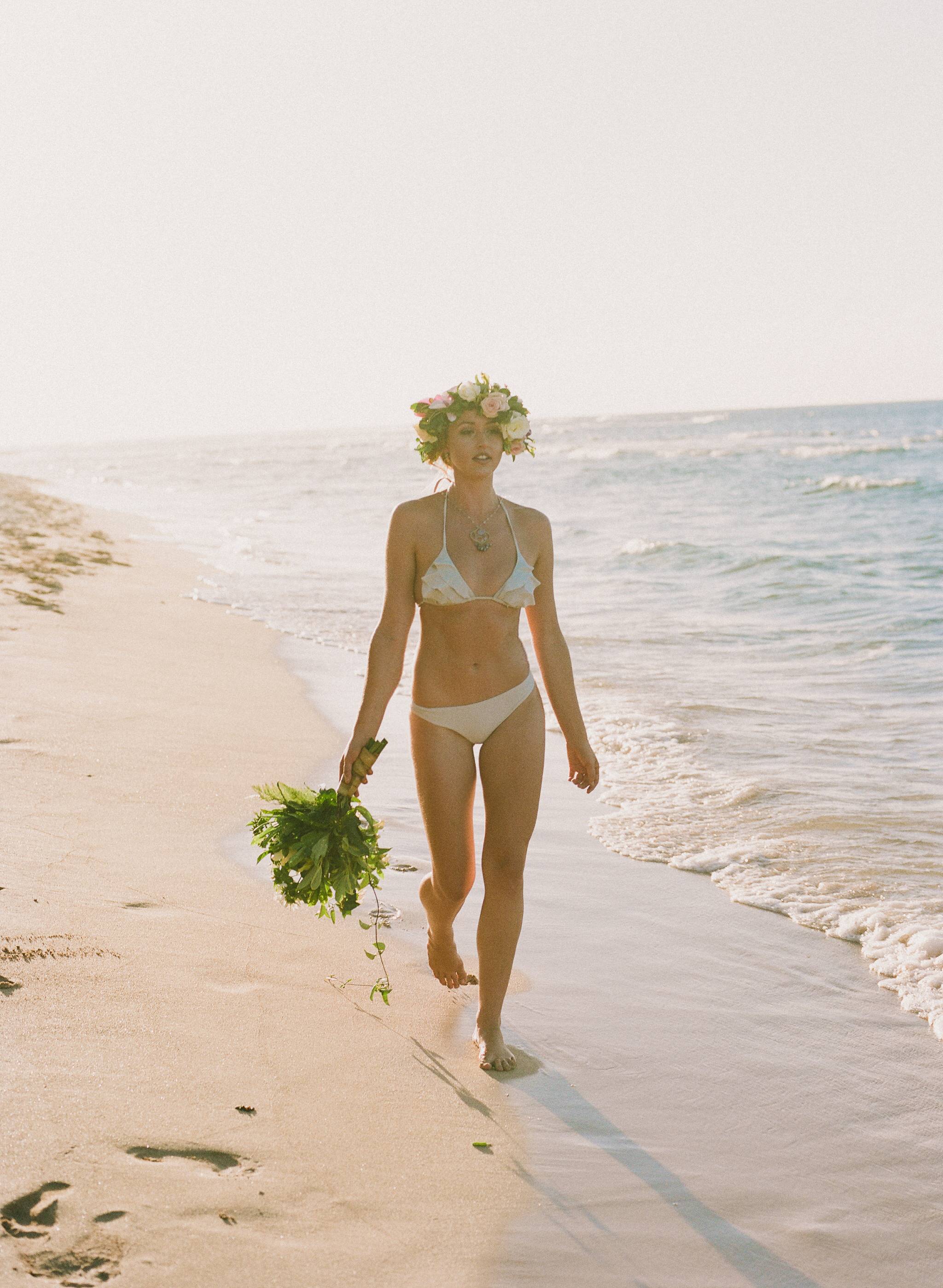 The Floral Design
"The Hawaiian flower lei signifies love, respect, and like a traditional wedding ring, its circular nature symbolizes eternity. Our love story begins by wrapping the couple in an extra long plumeria lei, strung by Flowers by Emma. Emma also made our photo bride her Tropical Bohemian Rose Crown and Island Grown Bouquet."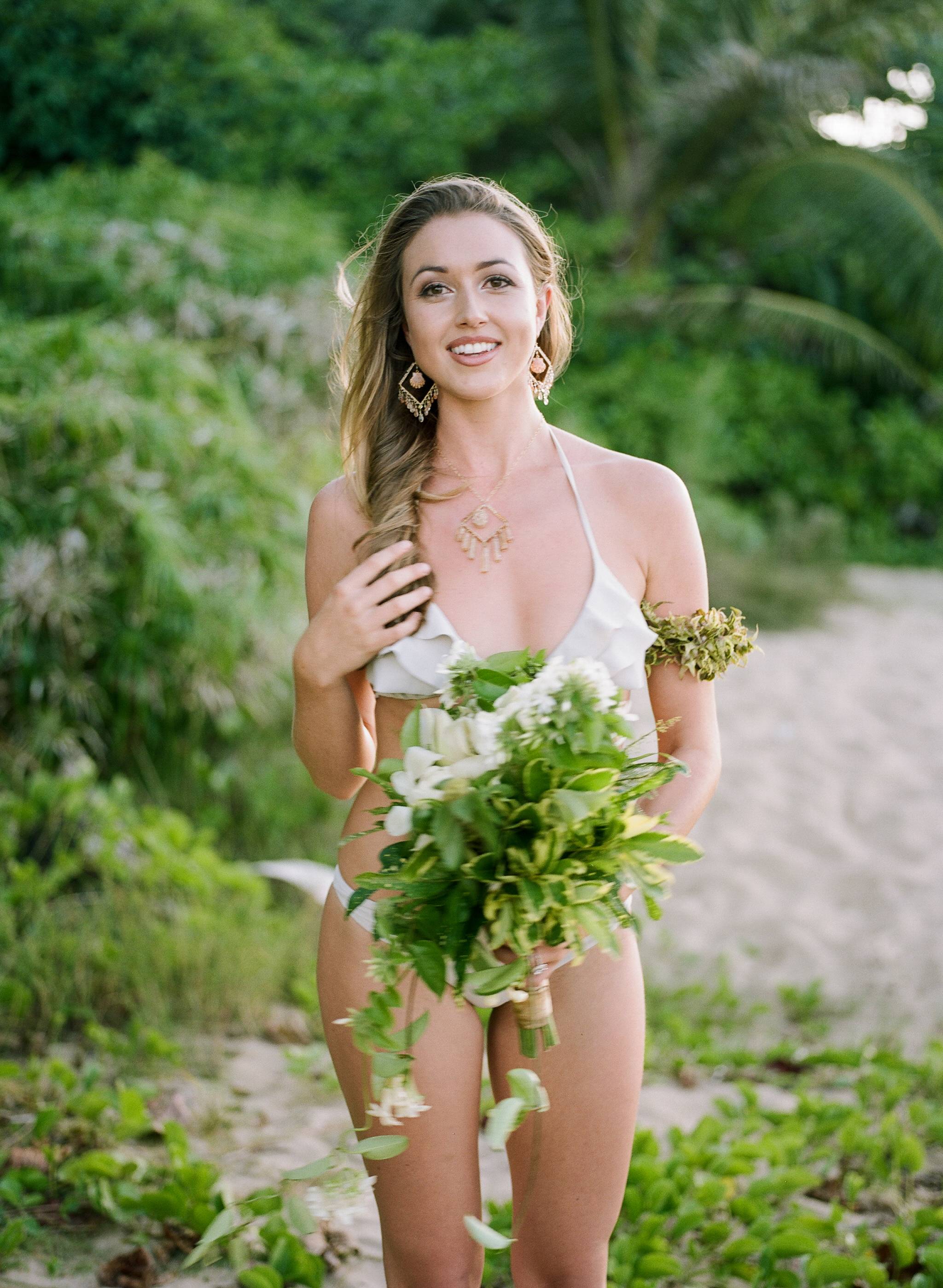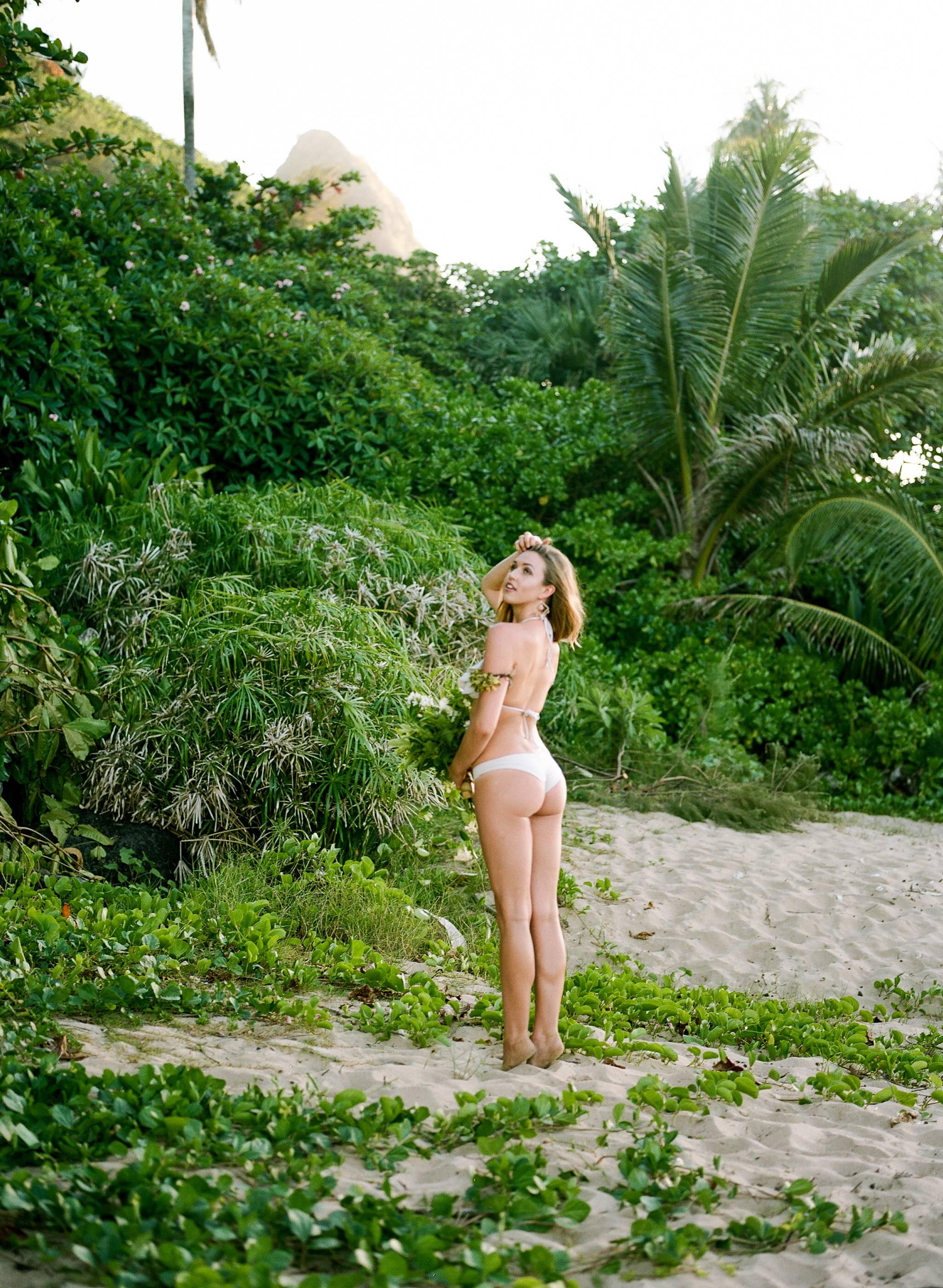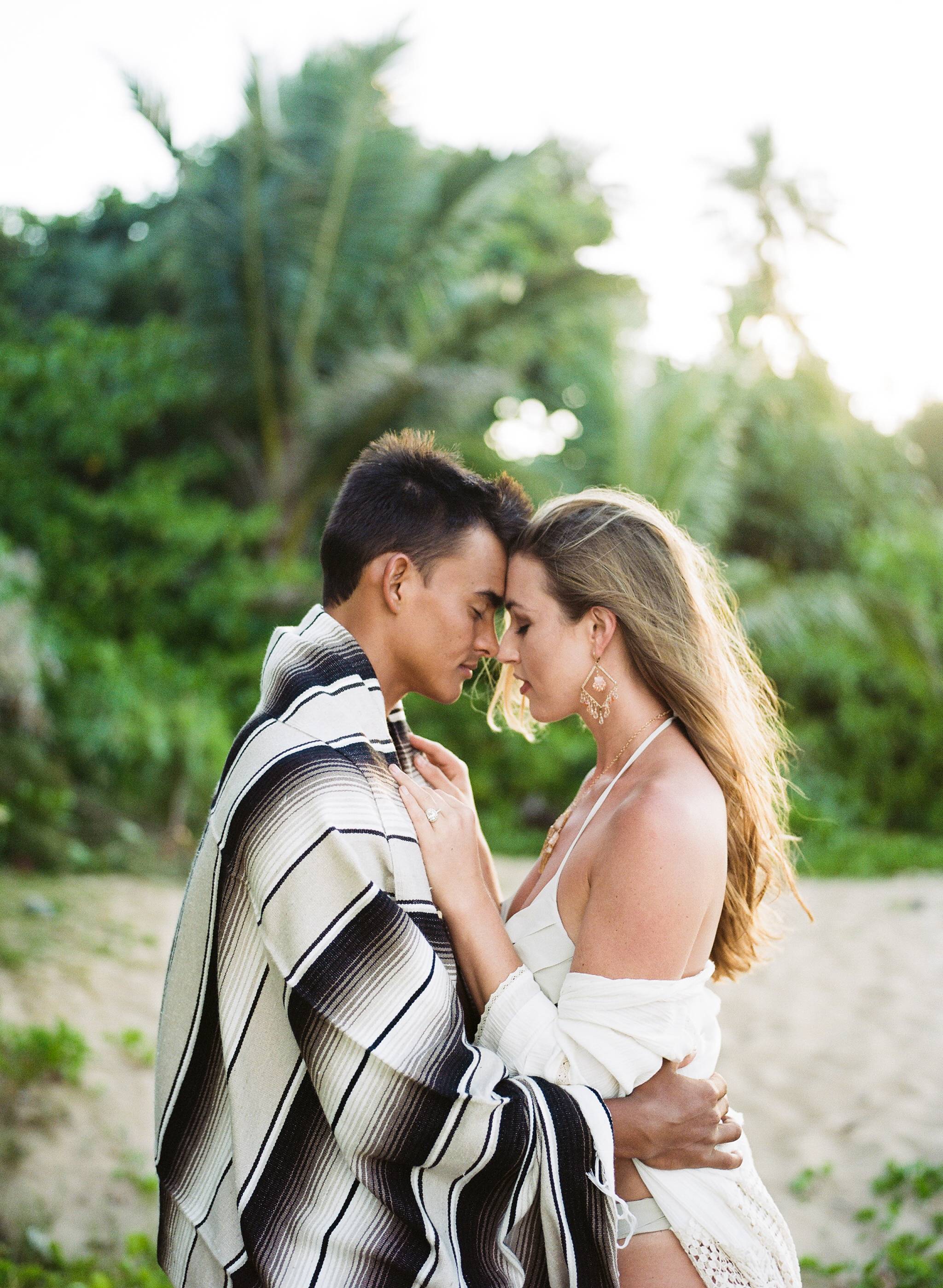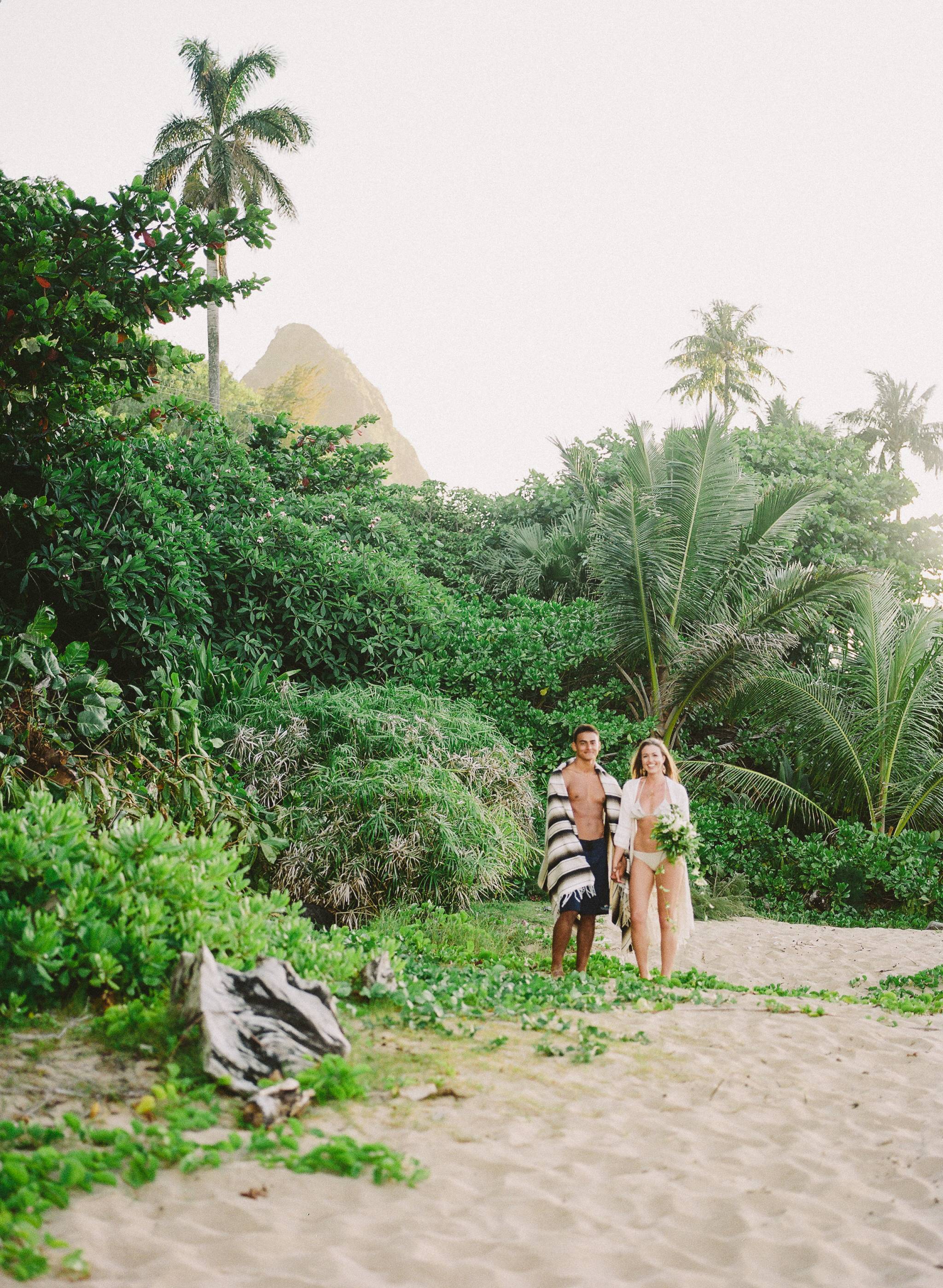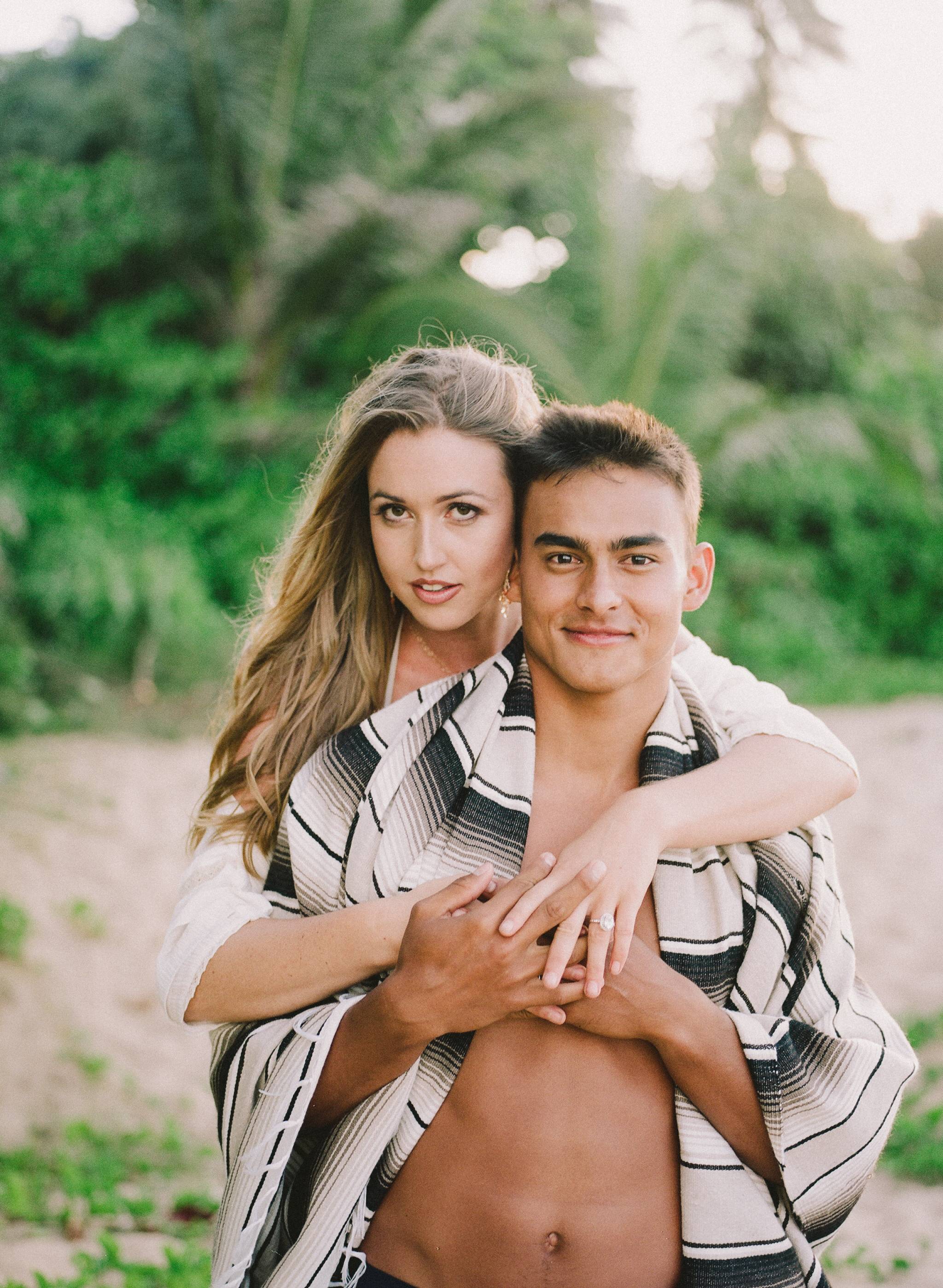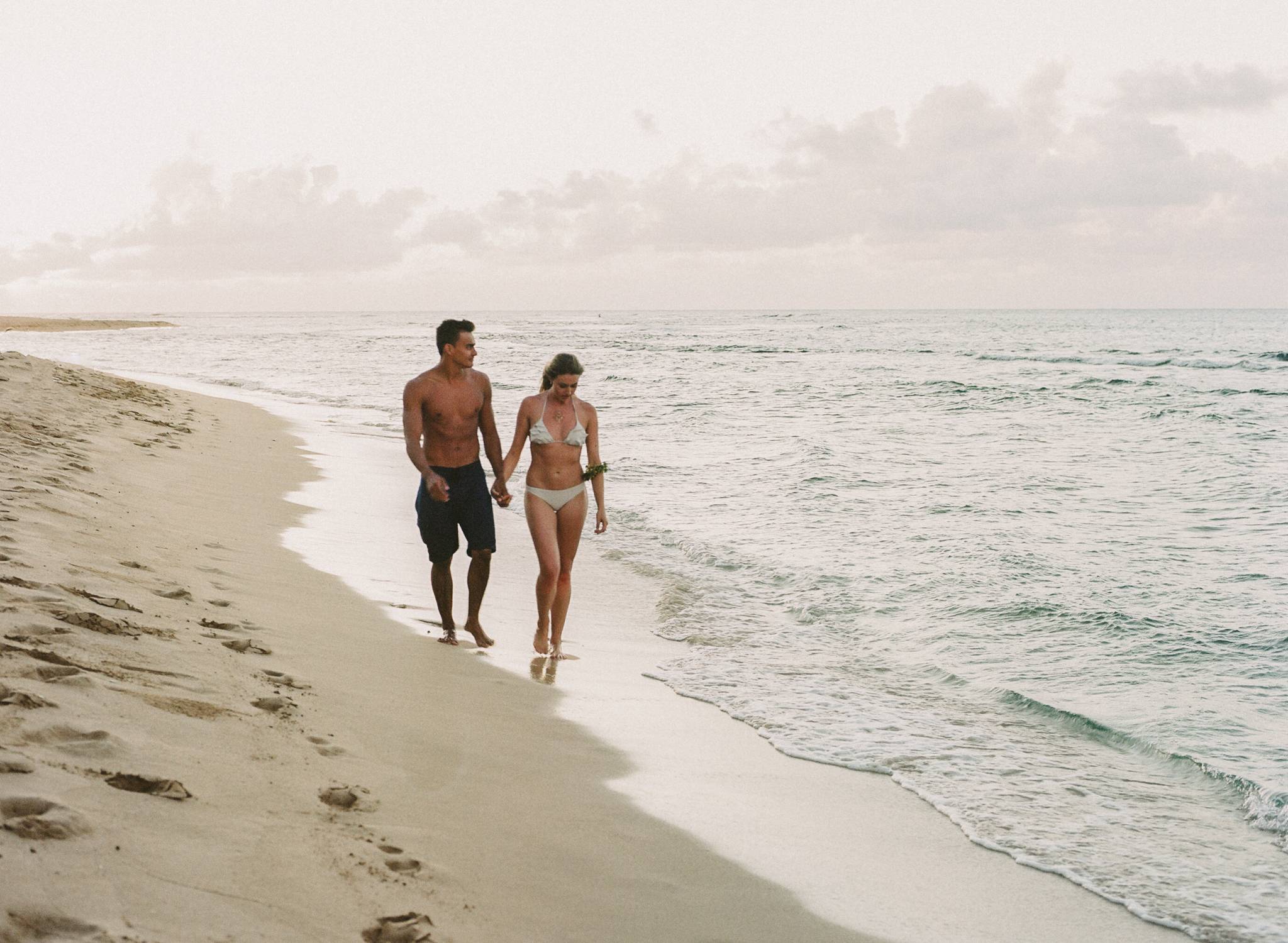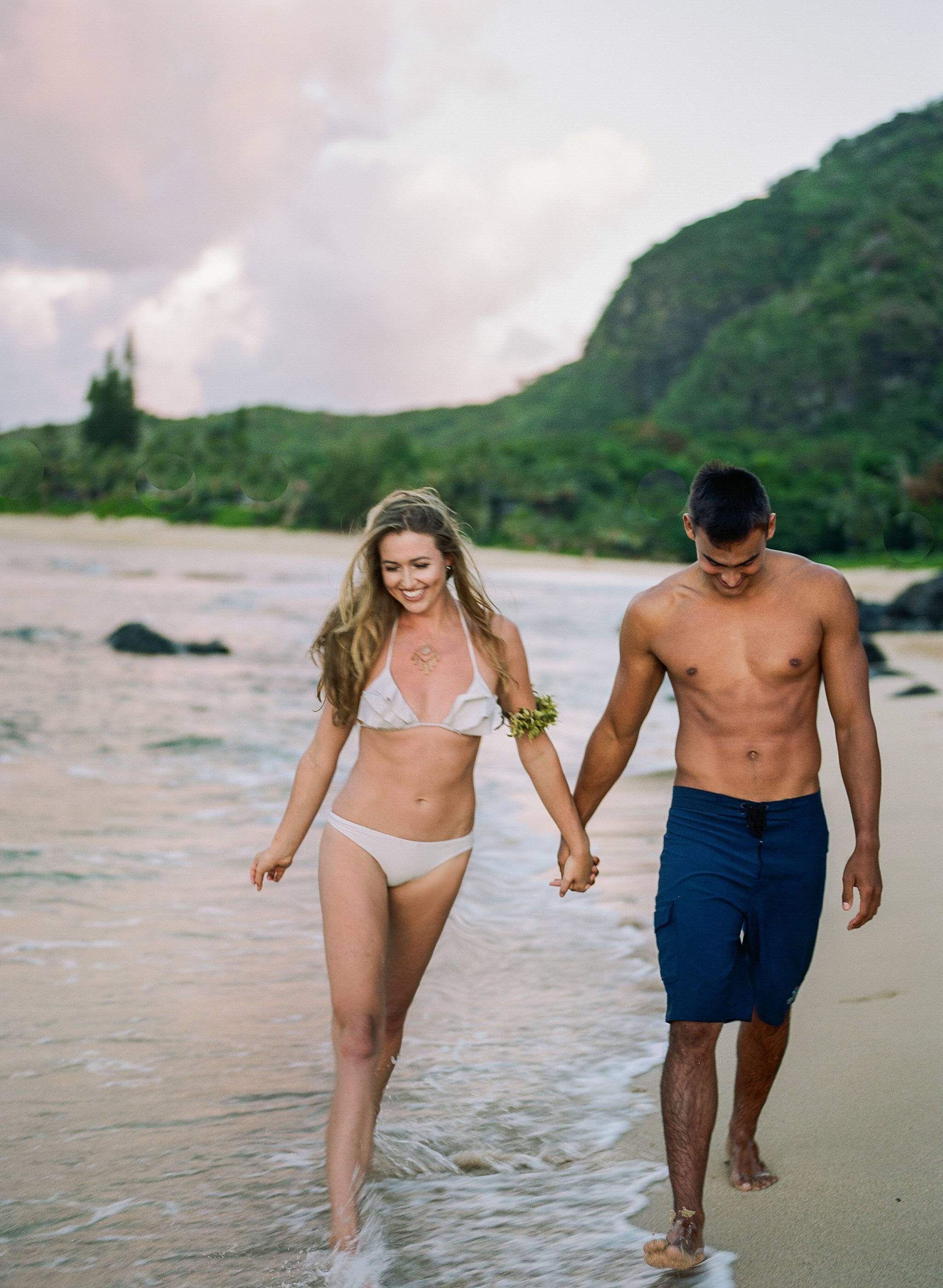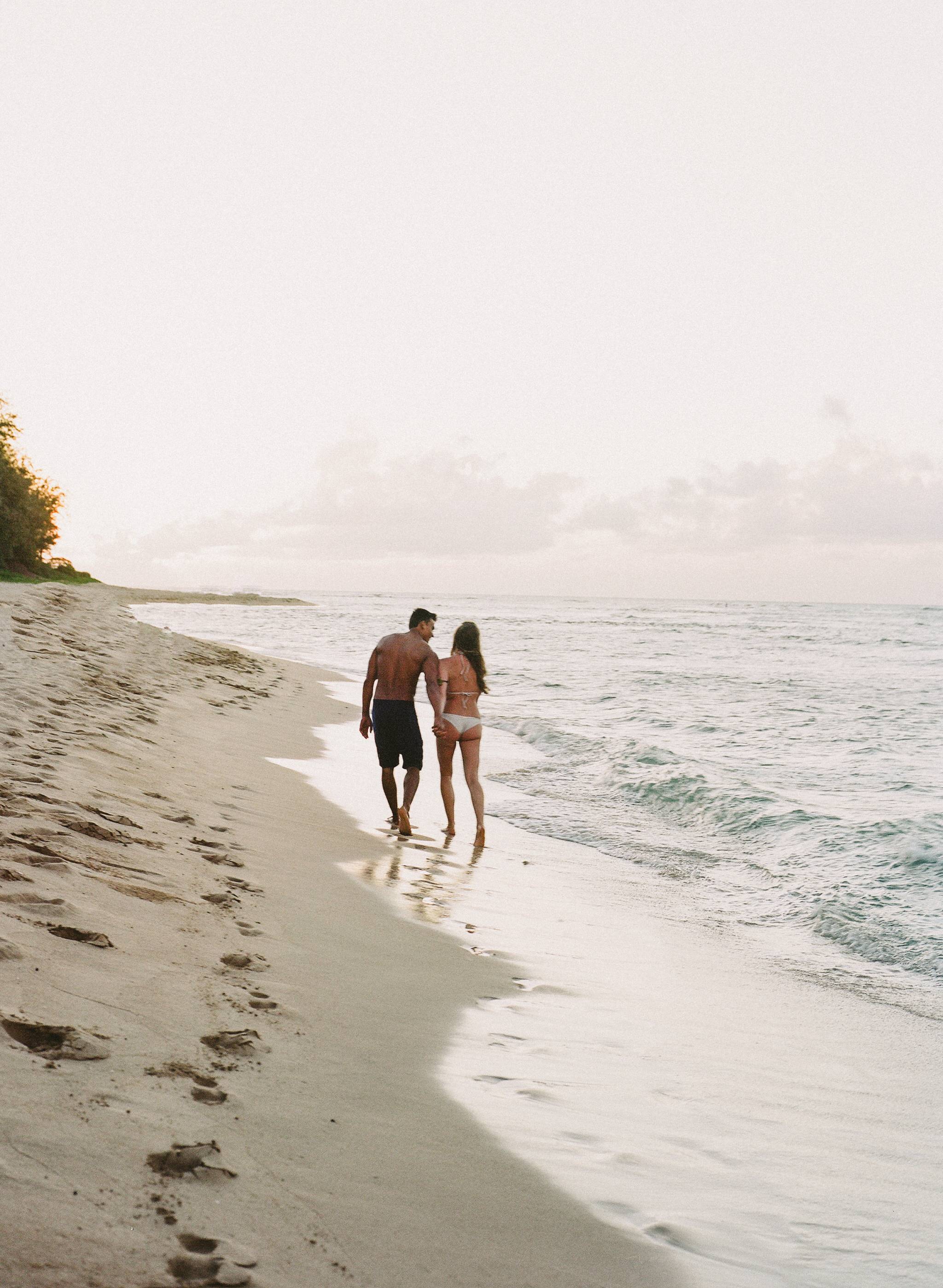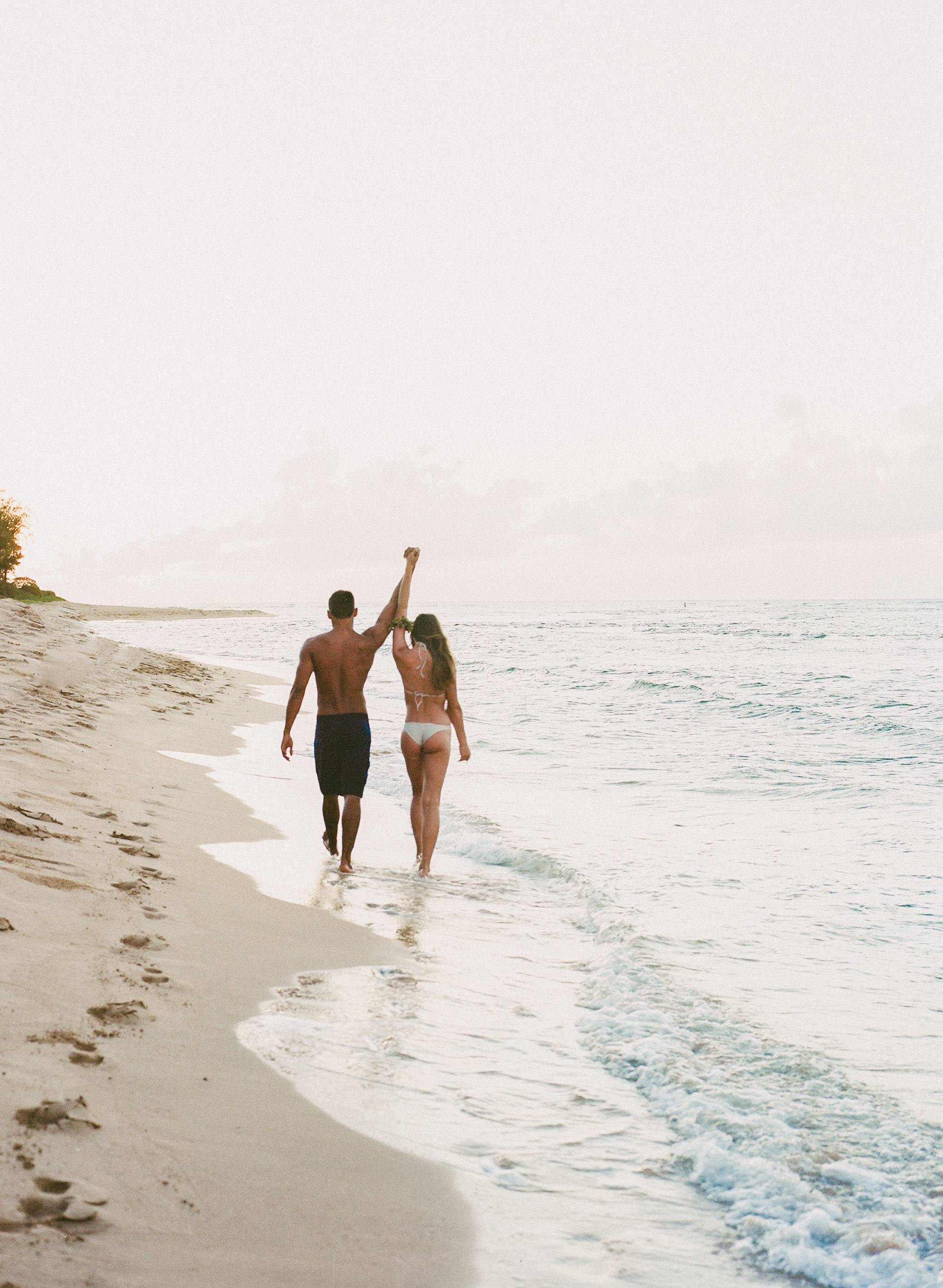 "As the sun sets on our story, our adoring couple gets playfully cozy in the sandy jungle. We reflect the mood with a fragrant Tuberose Floral Crown, a Tuberose and Fern Bouquet, and a sexy Orchid Armband made by Gwendelyn Scout Designs. We hope you enjoyed our love story. We welcome couples to join us and play out their own love stories in the Pacific!"
Mahalo to our collaborative team, Raffy Jiminez - Beyond Beautiful Stylist, Marin Johnson & Malia Manuel from Gypseafiles, Kim Yahnke - Gwendelyn Scout Designs, Adove Roden - Adove Fine Jewelry, Xochitl Garcia - Shipwrecked Design, Emily Helen- Film Wedding Photography & Heather Singleton - Tie the Knot Hawaii, Models Bailey Lavine & Kanoa Nartatez.