There is a mystic beauty surrounding the immaculate coast of Big Sur, California. The coastline of jutting cliffs stretches for miles, making you feel so small in its vastness. It is humbling and exhilarating all at once. And of course, it is wildly romantic. There is no question as to why Laura and Mike chose this awe-inspiring place of natural grandeur to declare their love and commitment to each other.
Pacific Northwest native Erich McVey artfully photographed this magical romance along the ocean cliff side. We can almost feel the cool dewy sea breeze and feel the crisp, crystal clear water just by looking at these heartwarming photographs.
Laura gracefully utilized the deep blue color of the ocean as the base color for the wedding palette. We are going wild over the way her blue and gold accessories bring out her piercing cerulean eyes.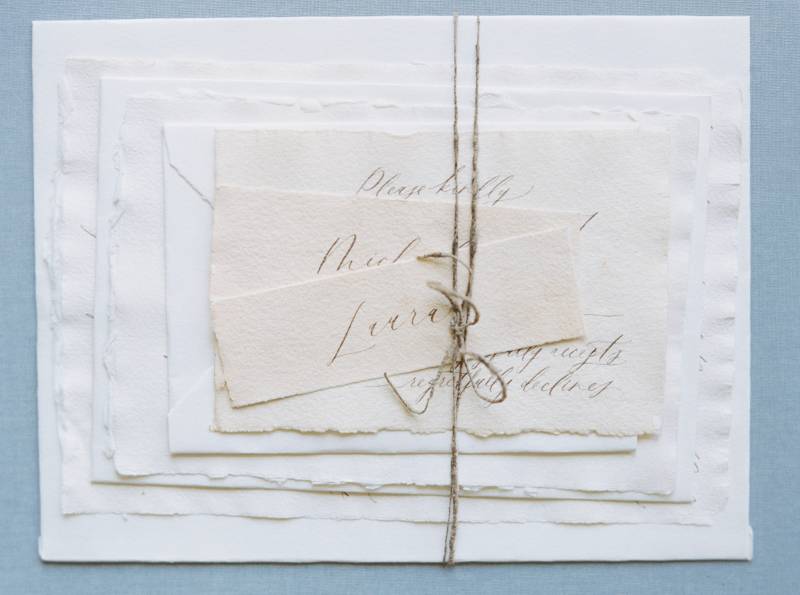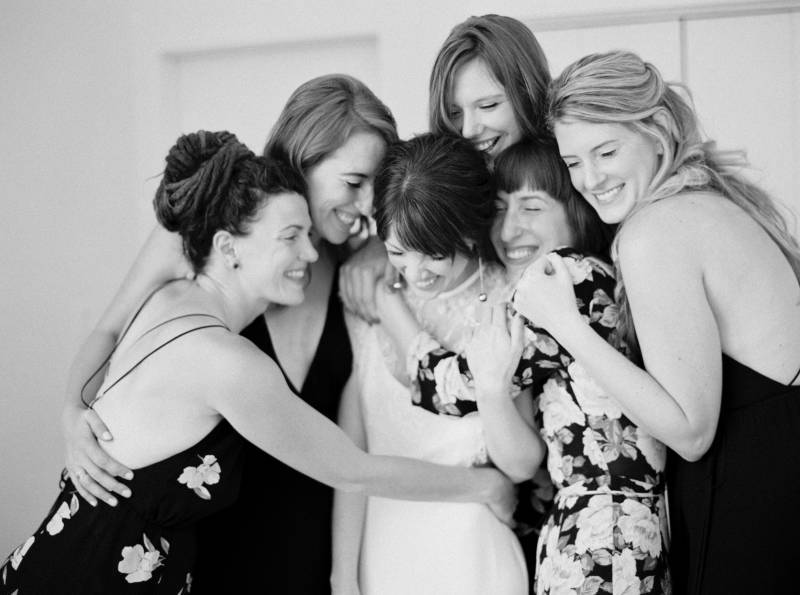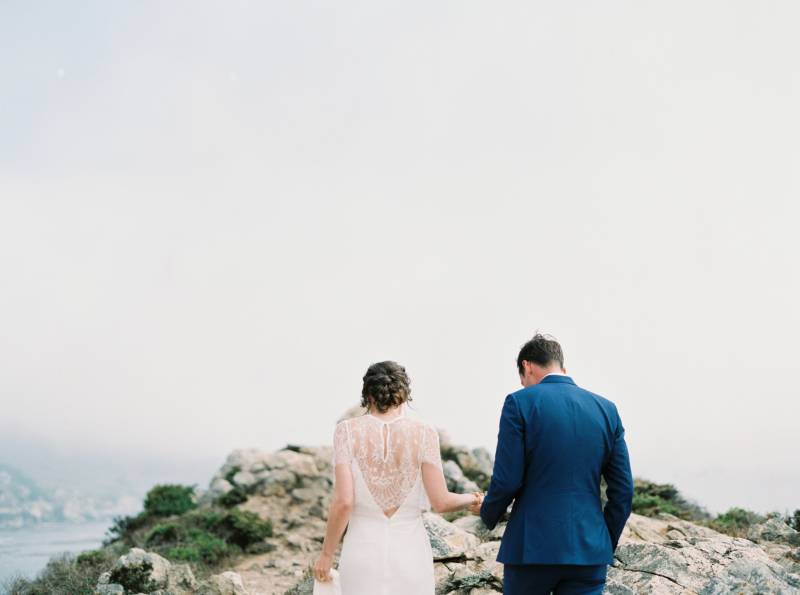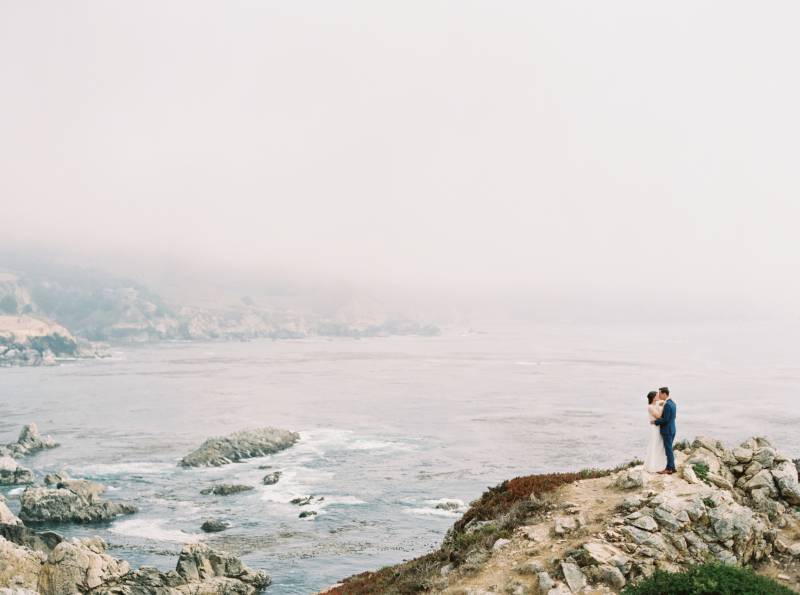 Erich was able to capture the most intimate and heartfelt moments between the bride and groom. The ceremony took place on a beautiful private estate managed by Sea Stars Catering & Events. The isolated grounds allowed the couple to bask in a private view of the sea as if they were the only two people in the world.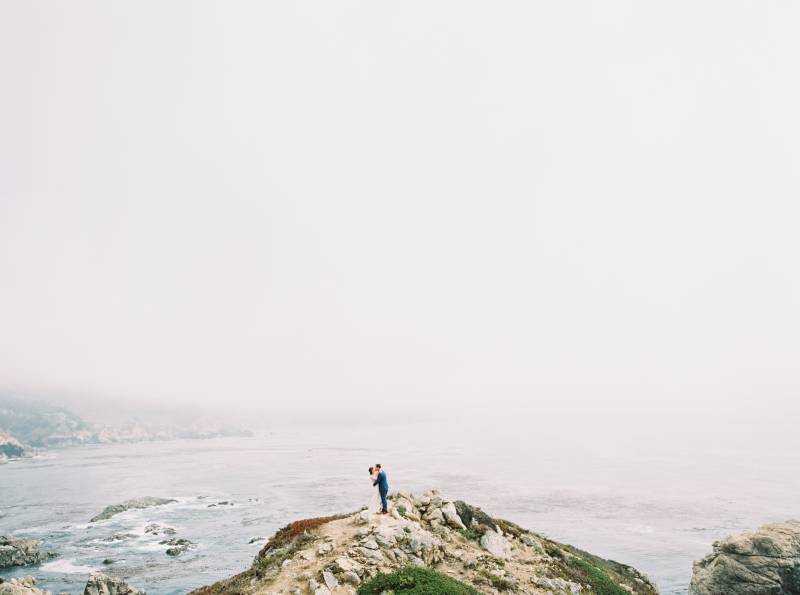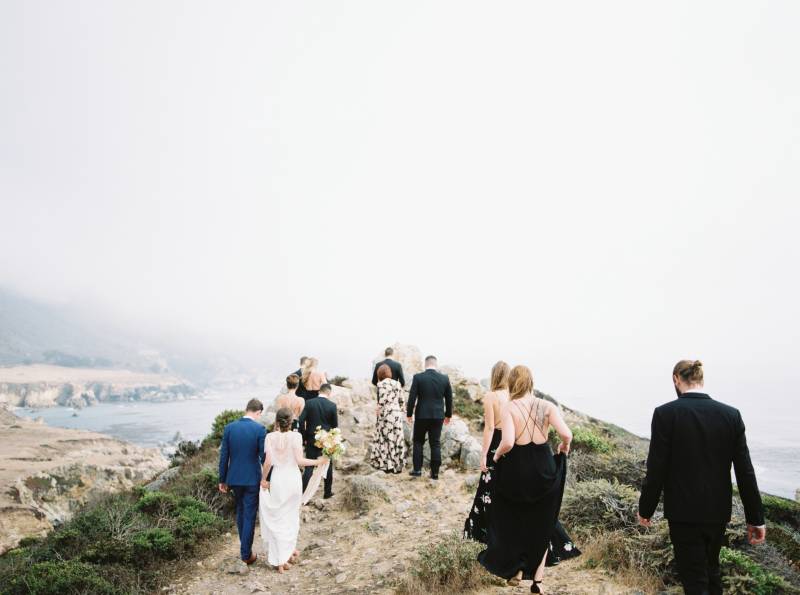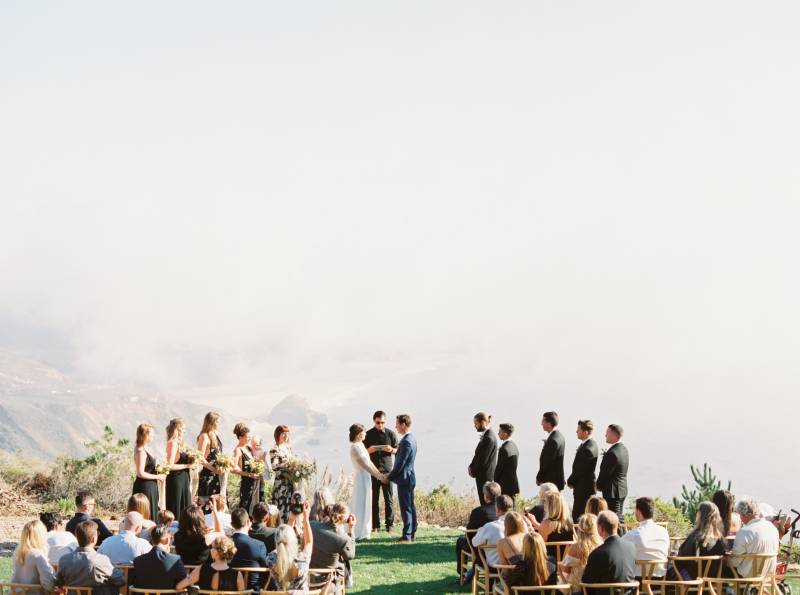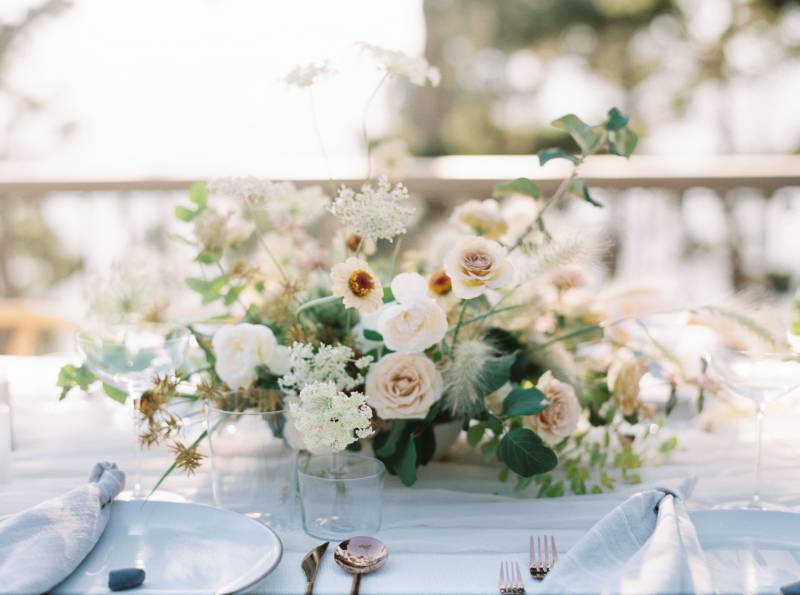 This dreamy color palette of blues was complemented by soft blush, natural creams, and gold accents. We are in love with the organic movement of each floral arrangement by Studio Mondine. And of course, the tablescape design was an absolute dream for the modern romantic.