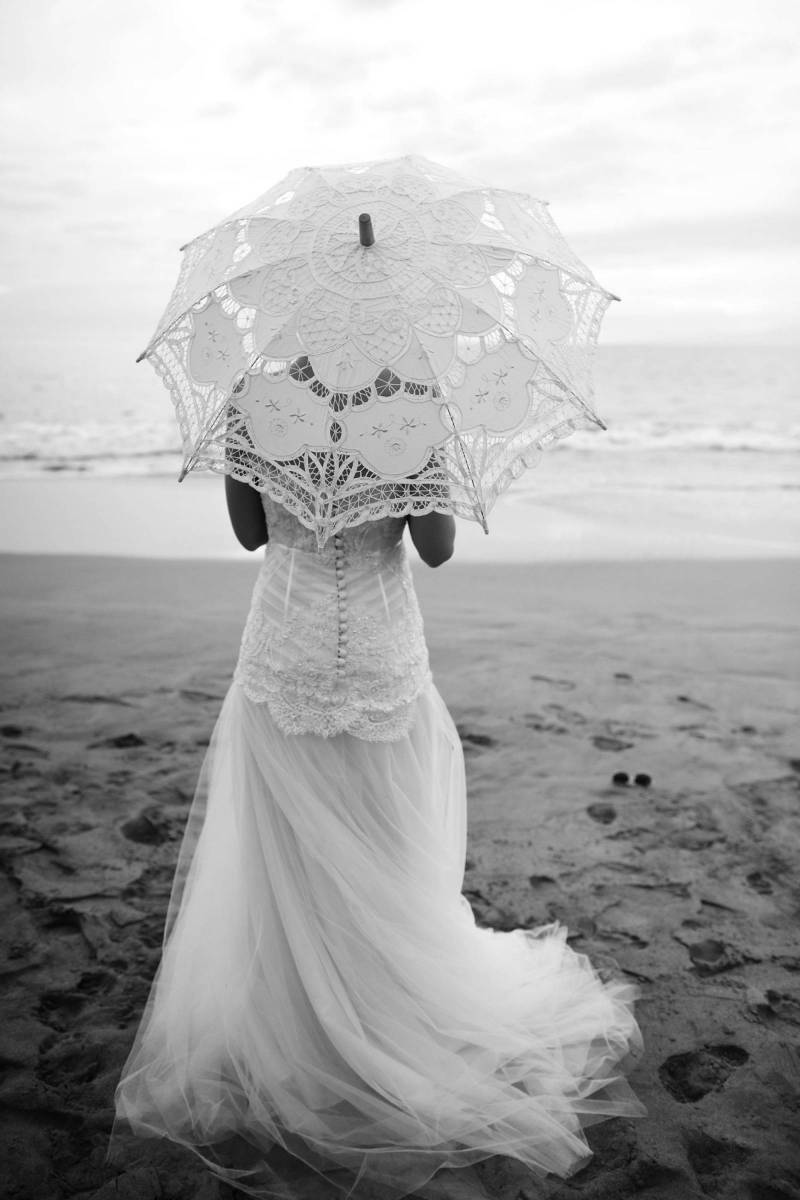 Australian sweethearts Stacey and Darren traveled to Maui, Hawaii to host a laid-back celebration on the beach at Sugar Beach Events.
The Locale
"We had been on holiday in Hawaii before and had fallen in love with the place. Darren and I had always said we would get married overseas. We aren't religious and neither of us were interested in a big church wedding or a 'stuffy' formal reception with a sea of round tables (that's just not us!). We had been brainstorming overseas destinations to have our wedding at and when Darren suggested we get married in Hawaii I was so excited--it was perfect!"

The Vision
"My vision for our wedding was to create an elegant and romantic look in a relaxed and intimate setting where guests could let their hair down and have heaps of fun. That was one of the most important things to us...we wanted our guests to have an amazing and memorable time. We also wanted them to experience some Hawaiian culture since they had travelled all the way to Hawaii for our wedding, and so we hired Hawaiian performers to entertain our guests while we were off getting photos after the ceremony. We think it made the wedding all the more special and memorable and the guests had an enormous amount of fun with the Hawaiian music and entertainment. We also chose the traditional Hawaiian service for our ceremony and it was absolutely beautiful."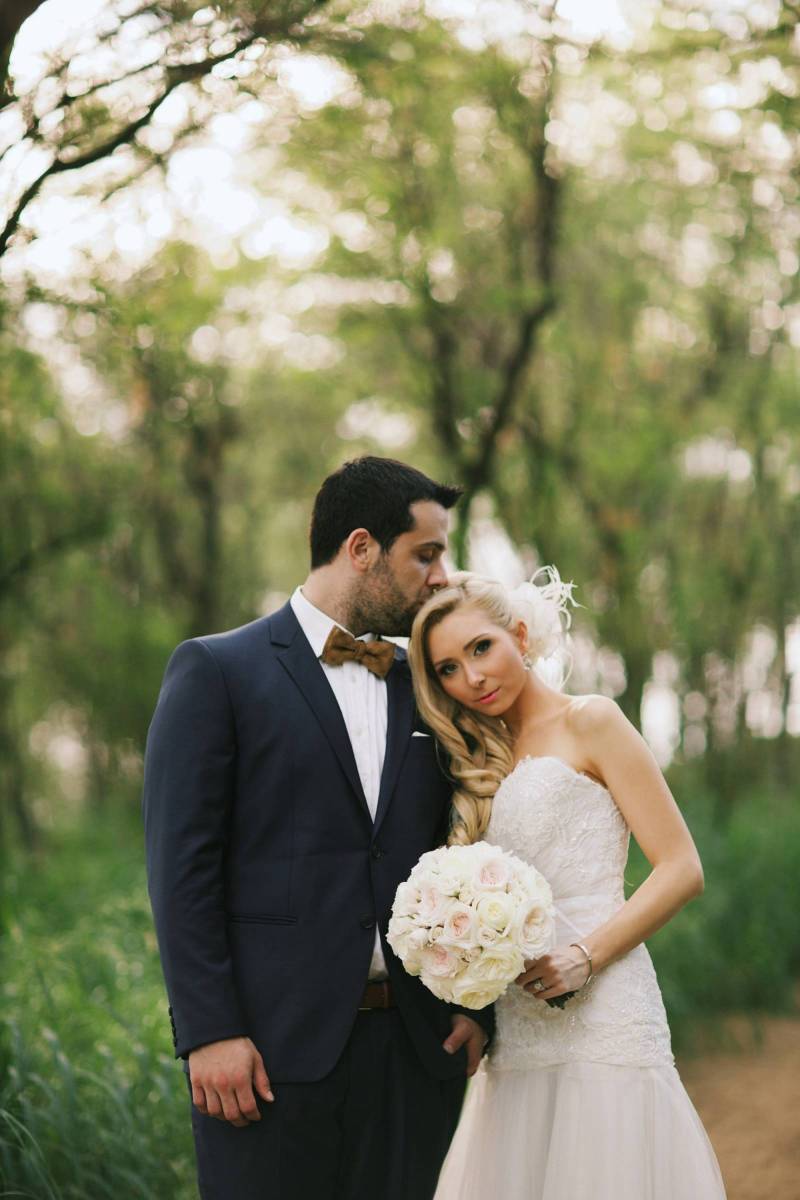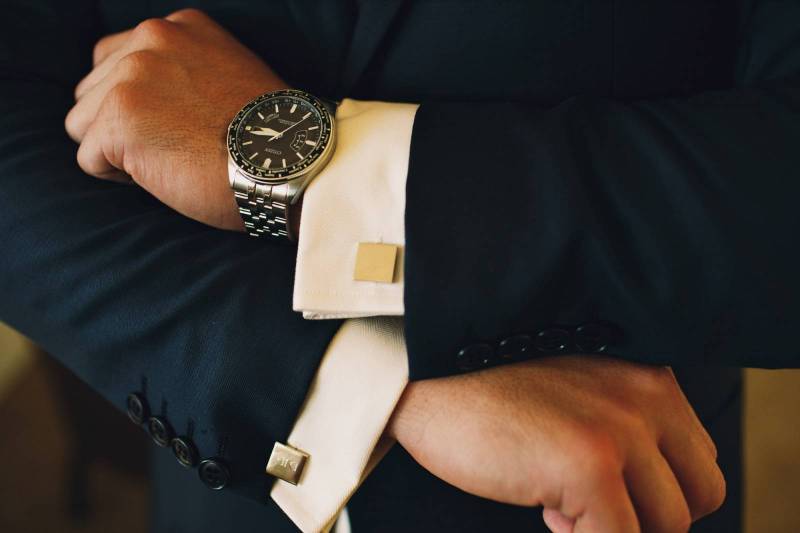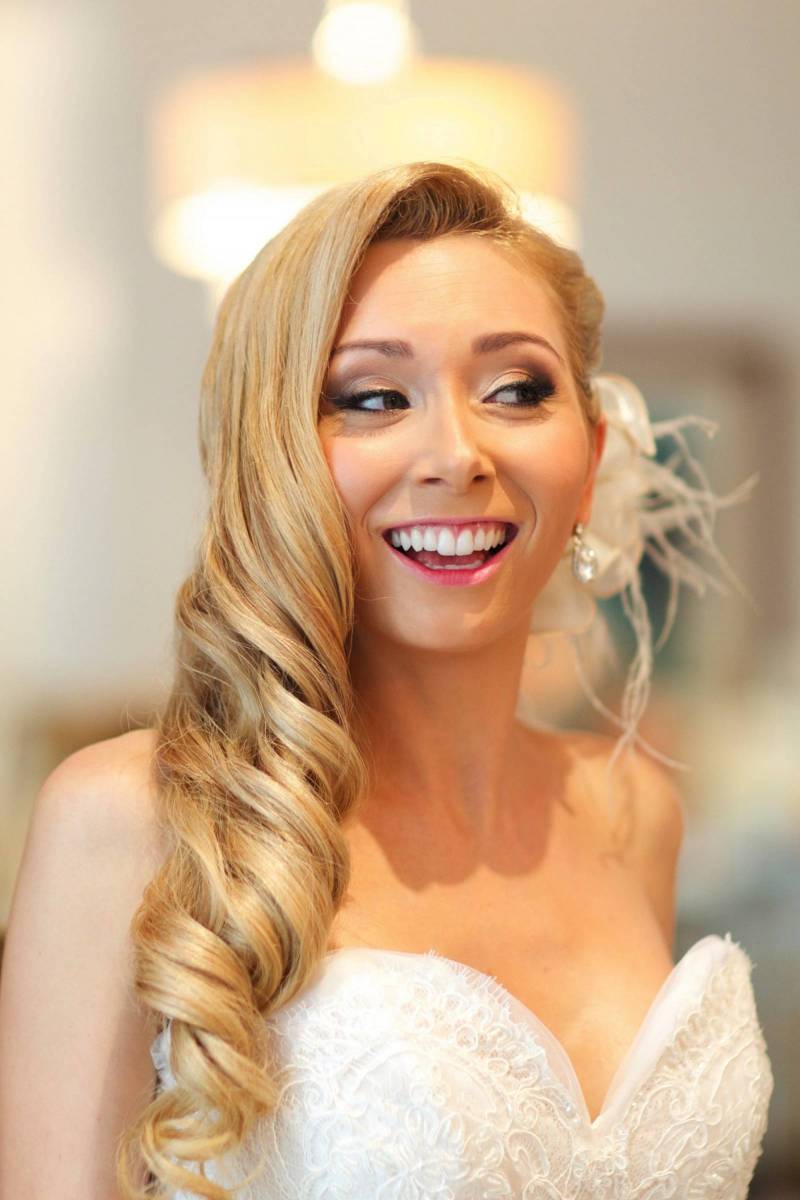 My dress was ivory and nude tuille layered over ivory silk, with ivory lace and crystal beading. It was strapless and had silk buttons down the back. It was custom-made and exactly what I had imagined I would wear on my wedding day. To say I absolutely adored my wedding dress is a gross understatement! I can't speak highly enough of Zanzis Bridal. Not only is Jennifer from Zanzis Bridal a truly gifted and talented artist but she was incredibly accommodating to my circumstances, she completed my dress in less than 4 weeks as we were moving from Western Australia to Queensland.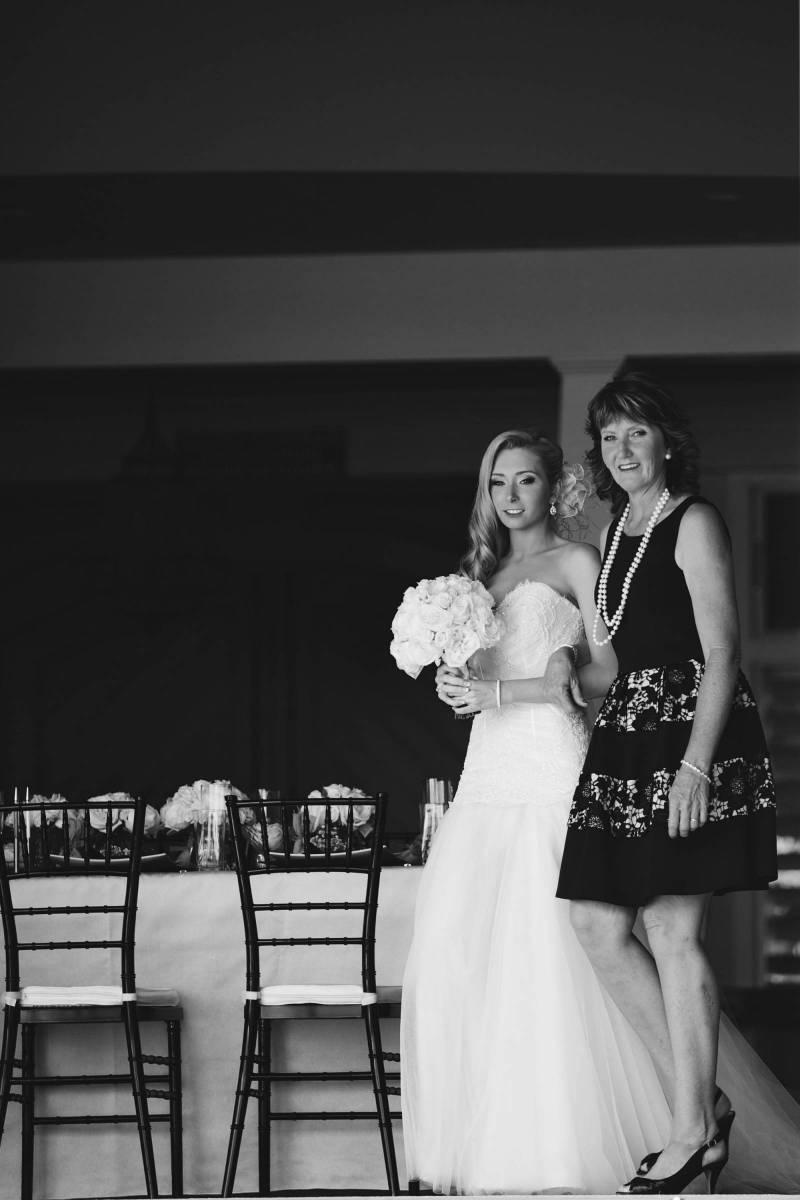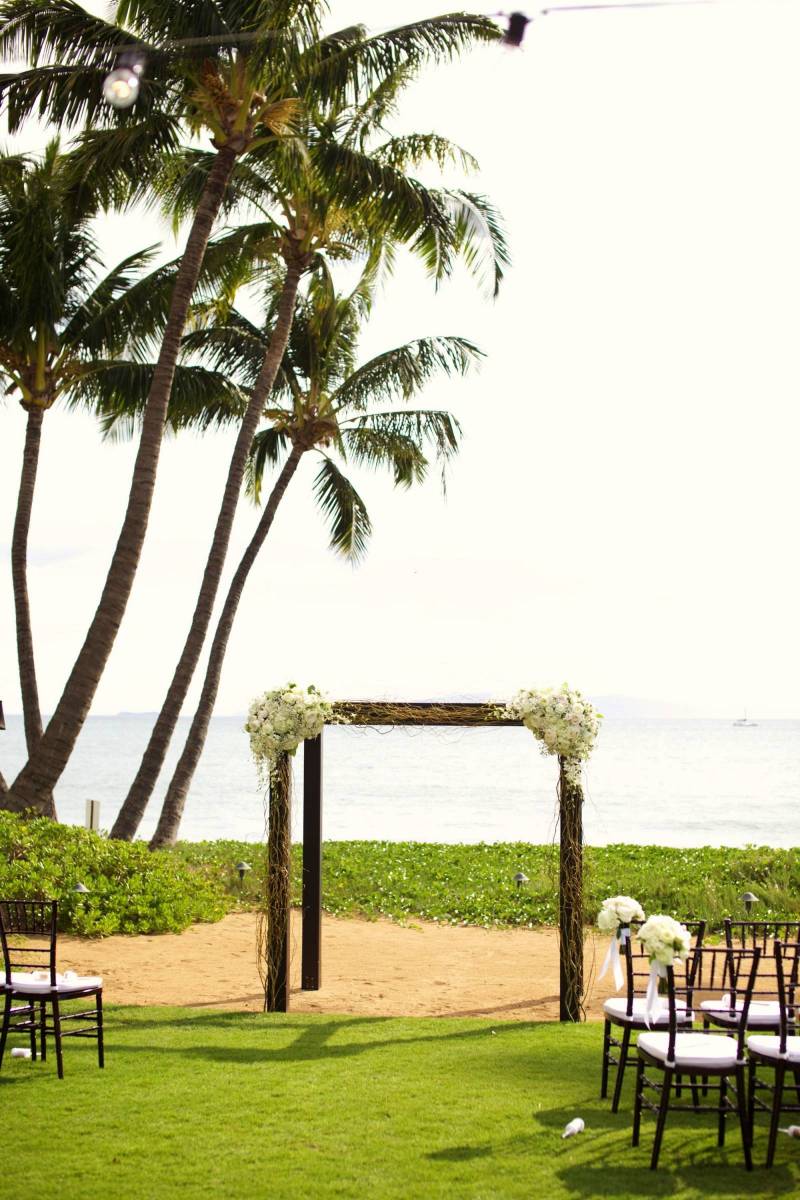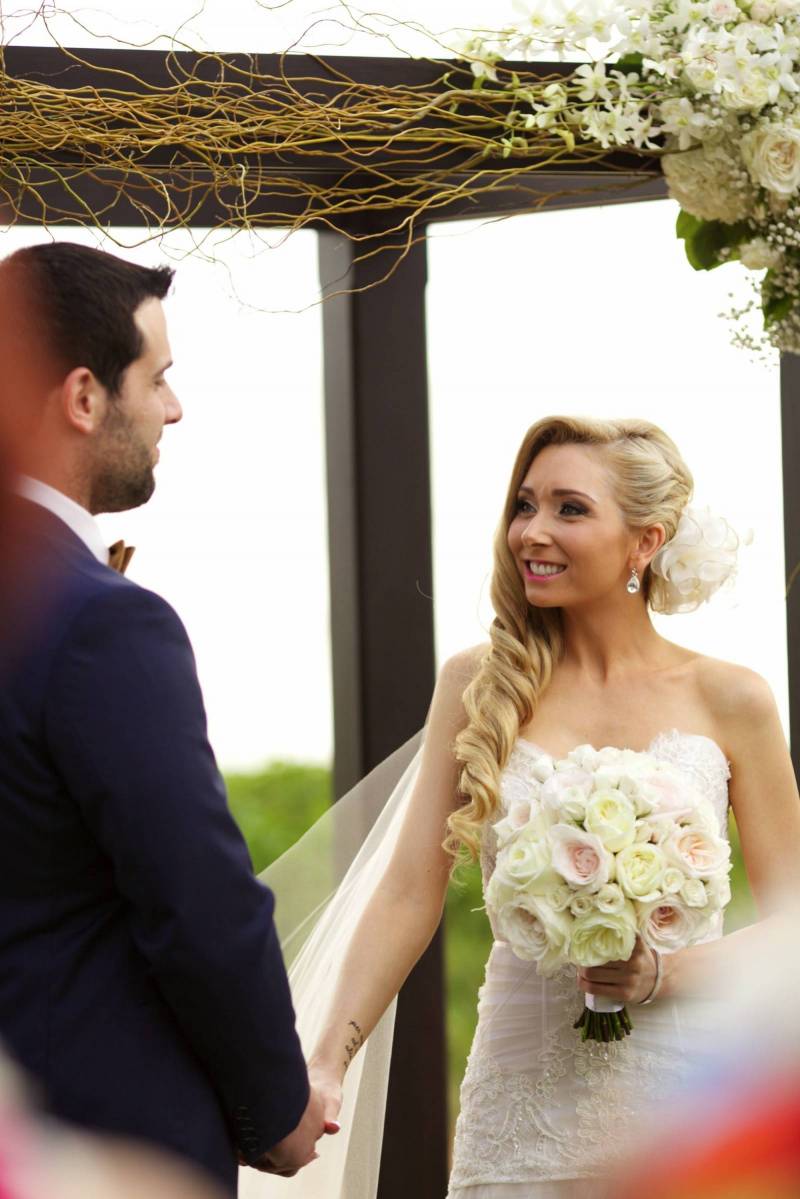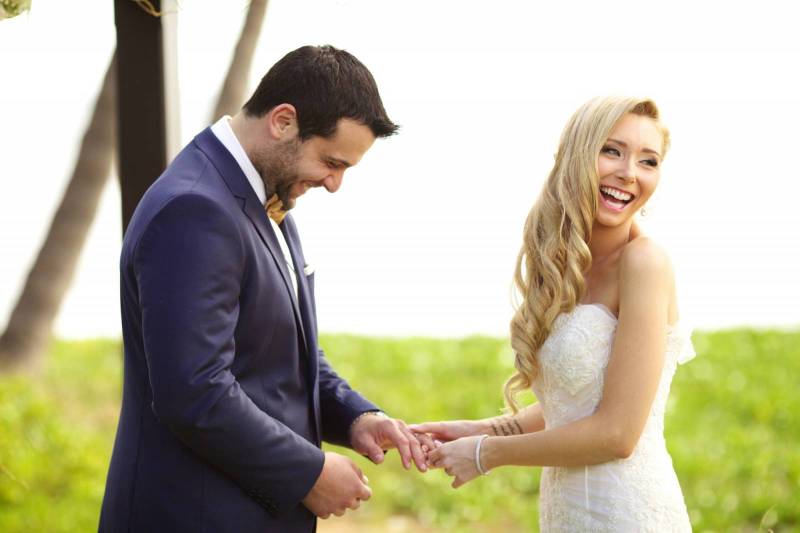 The Wedding Style
"The style of our wedding was rustic but still very elegant with a subtle Hawaiian influence worked in to remind the guests where they were. Because I hadn't exactly settled on one singular theme, this idea required a delicate balance of rustic, elegant, vintage and Hawaiian tones to pull off the highly particular vision that I had in my head! The colors we selected were white and ivory, blush pink, soft apricot, and mocha. We chose to get married on the lawn overlooking the beach as it was beautiful, intimate and casual."

"When the guests arrived at the venue for the ceremony they were welcomed with an orchid lei. Vintage white fans and confetti poppers awaited them on their seats. For our ceremony we chose to use the timber arch that was available for use through the venue and had it decorated with curly willow and floral pieces (flowers used for these pieces were predominately roses but also comprised of hydrageas, babies breath and white dendrobium orchids). We chose a non-denominational officiant to perform the ceremony and elected to go with the traditional Hawaiian service which was really beautiful."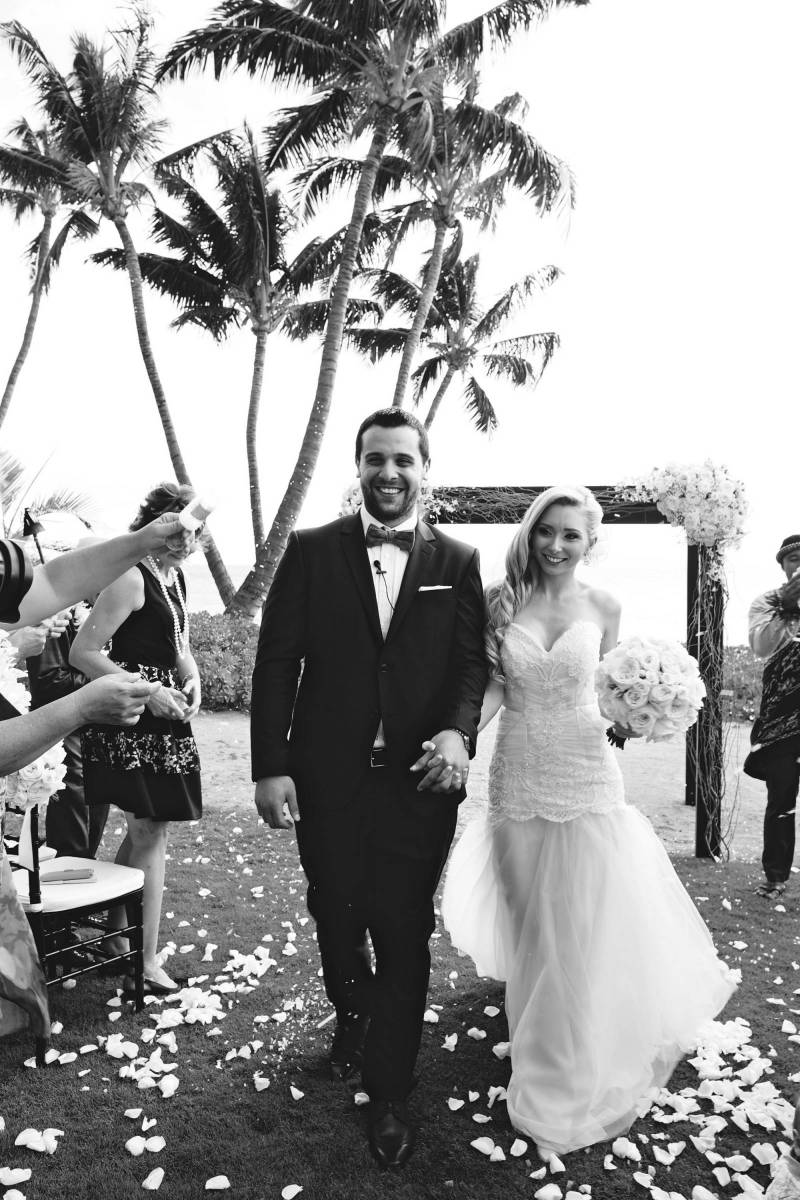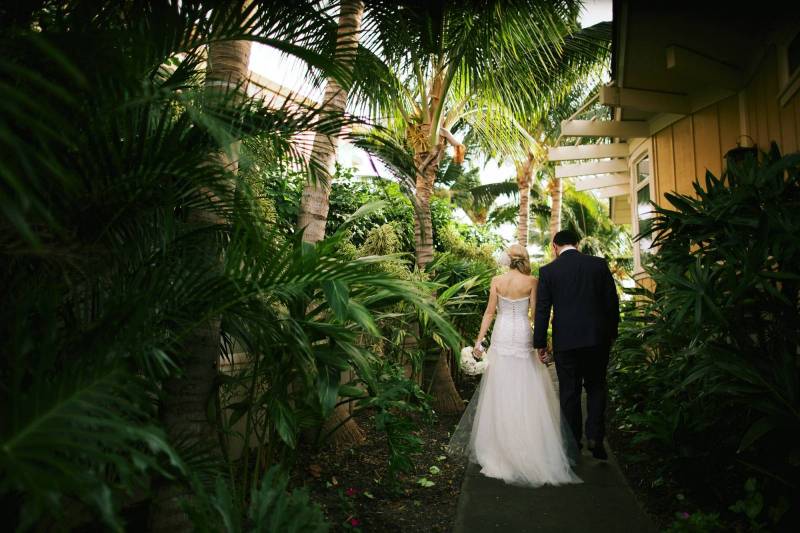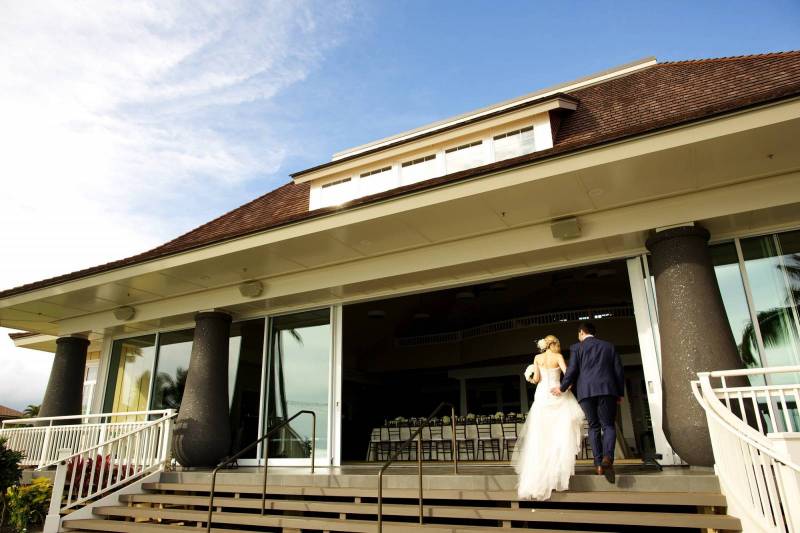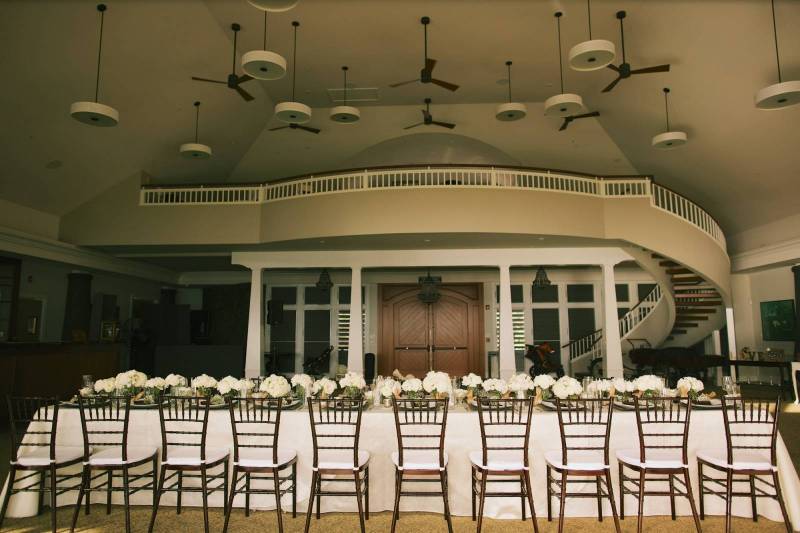 The Party
"Between the ceremony and the reception our guests stayed on the lawn overlooking the beach. We had provided outdoor furniture for them as well as Hawaiian entertainment, music and a photobooth. They were served cocktails and canap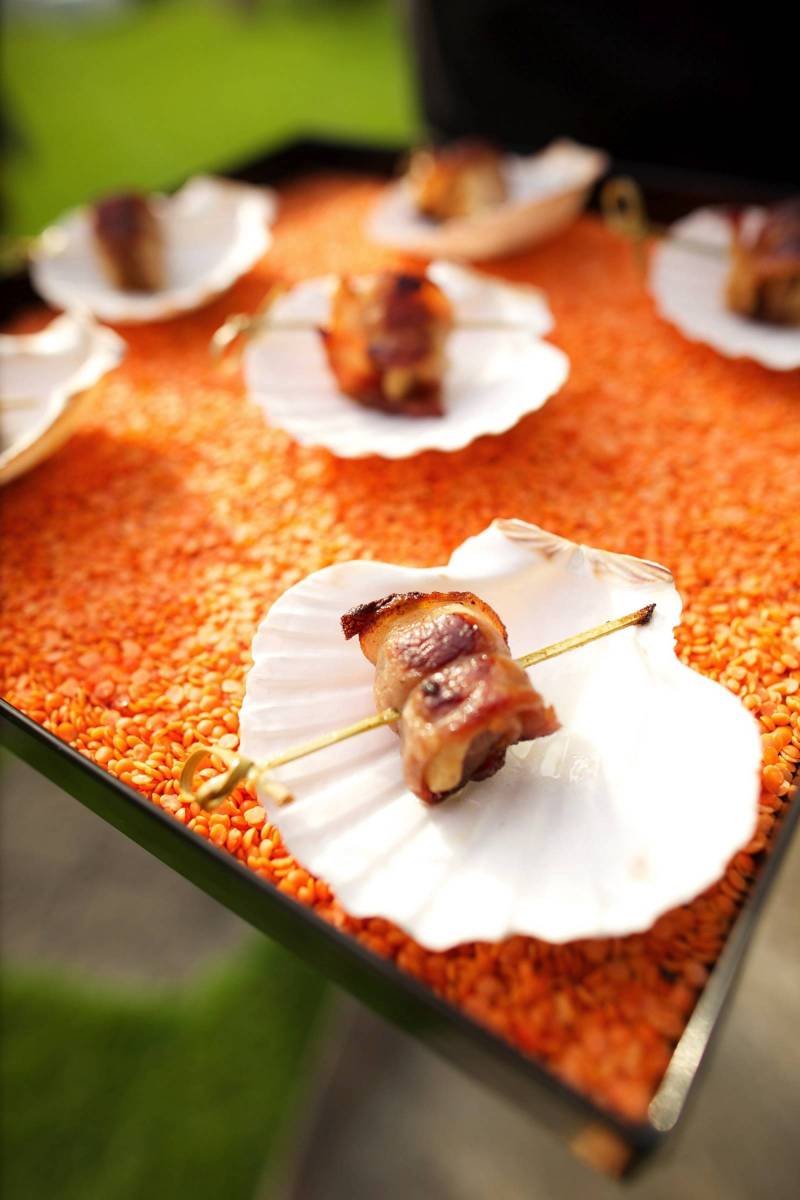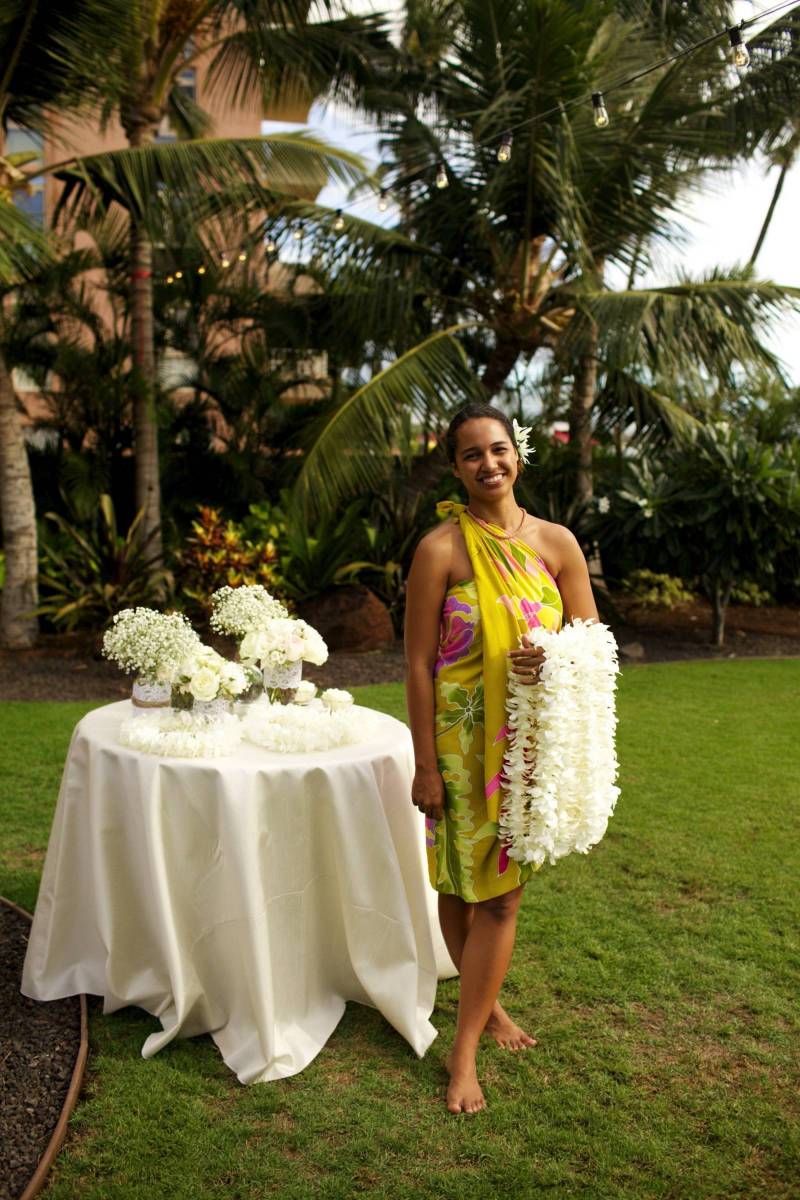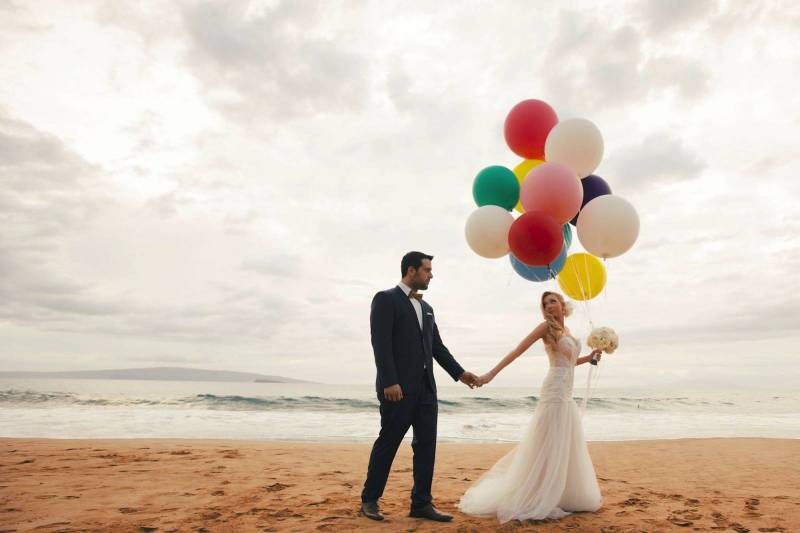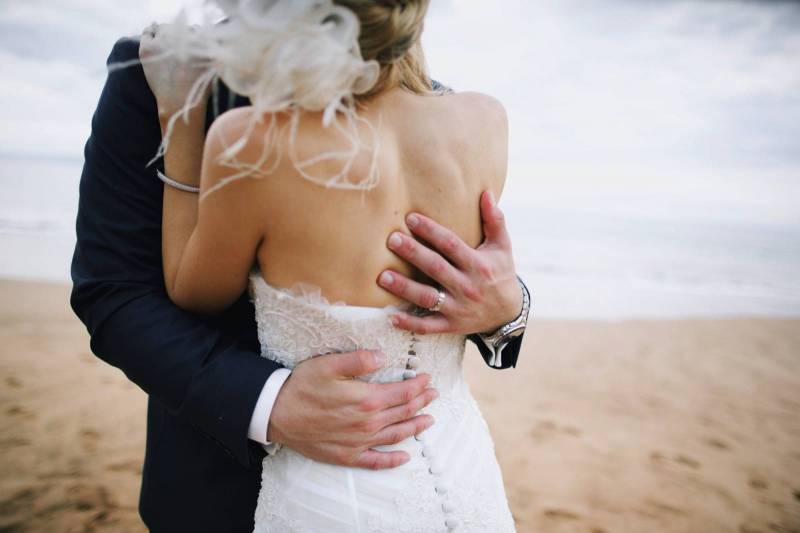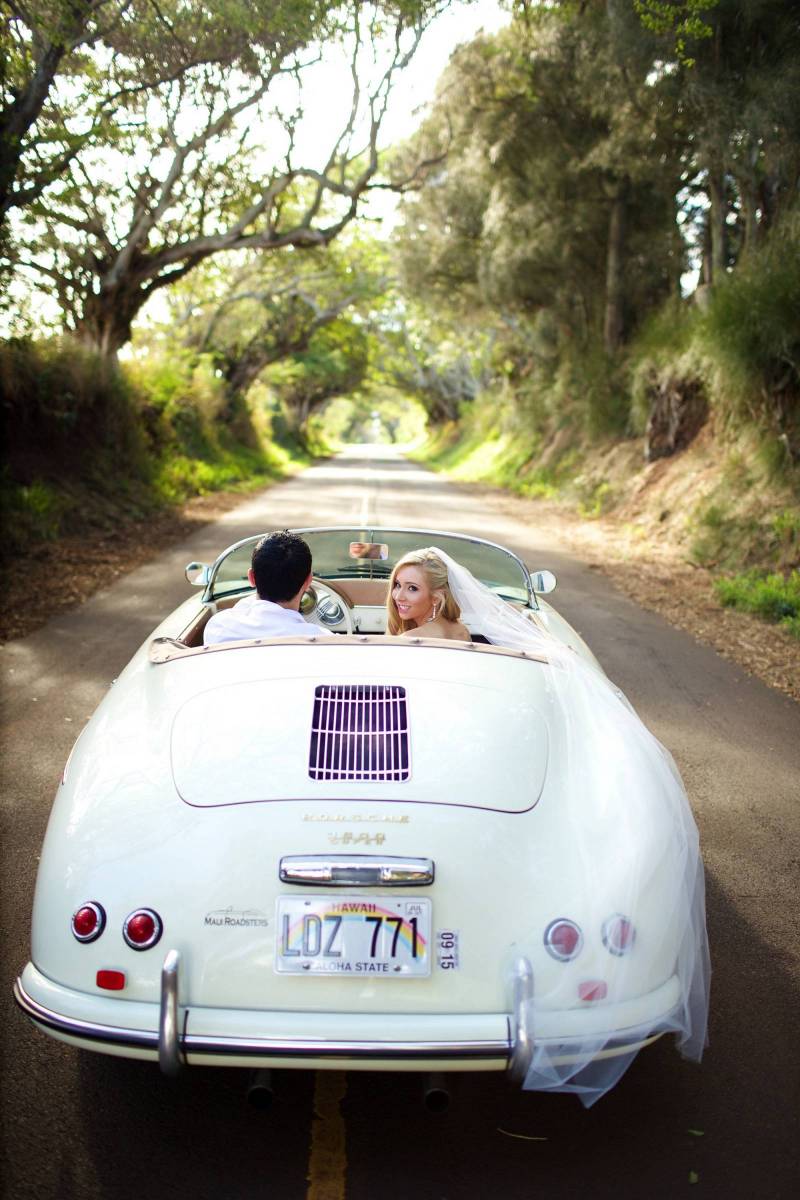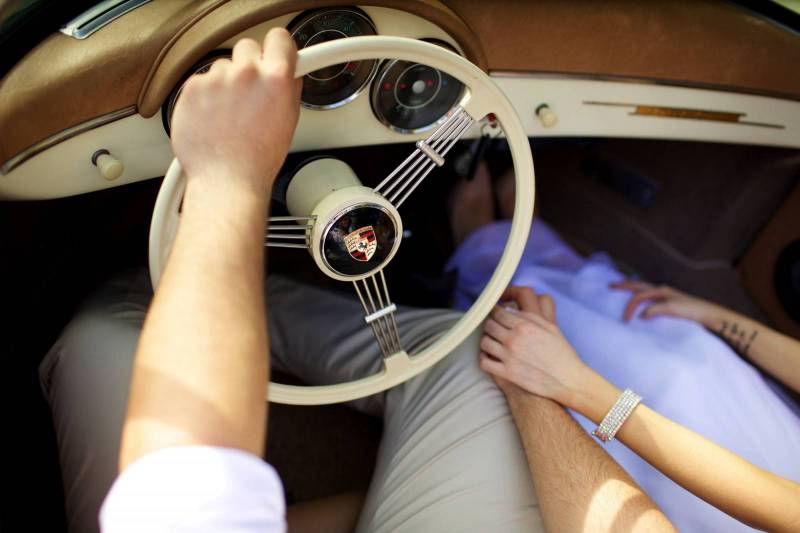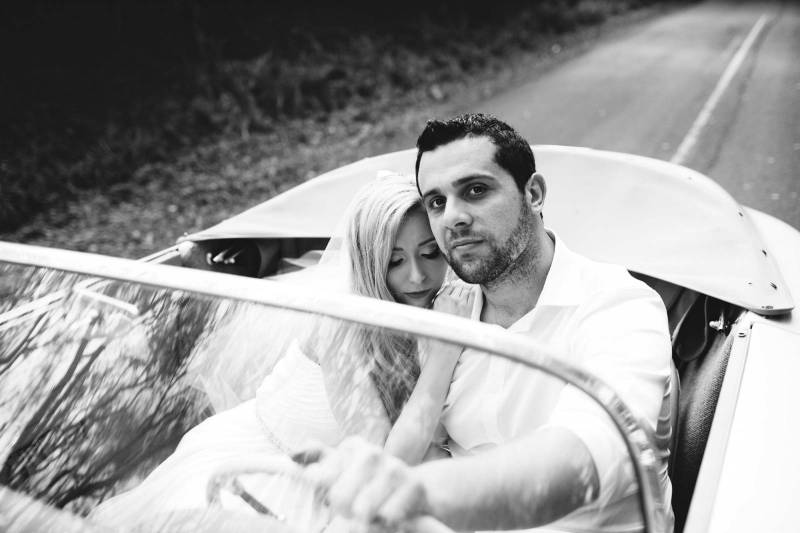 "Darren and I wrote letters to each other before the big day. We read these letters after getting ready on our wedding day, right before making our way to the ceremony. It was the perfect way to privately express our love for each other before doing so publicly in front of our family and friends. It gave us an opportunity to say the things we wanted to say. Reading each others letter was a truly perfect moment and in all the chaos and stress of getting ready it brought us back to the reason we were there and it really set the mood for the ceremony."