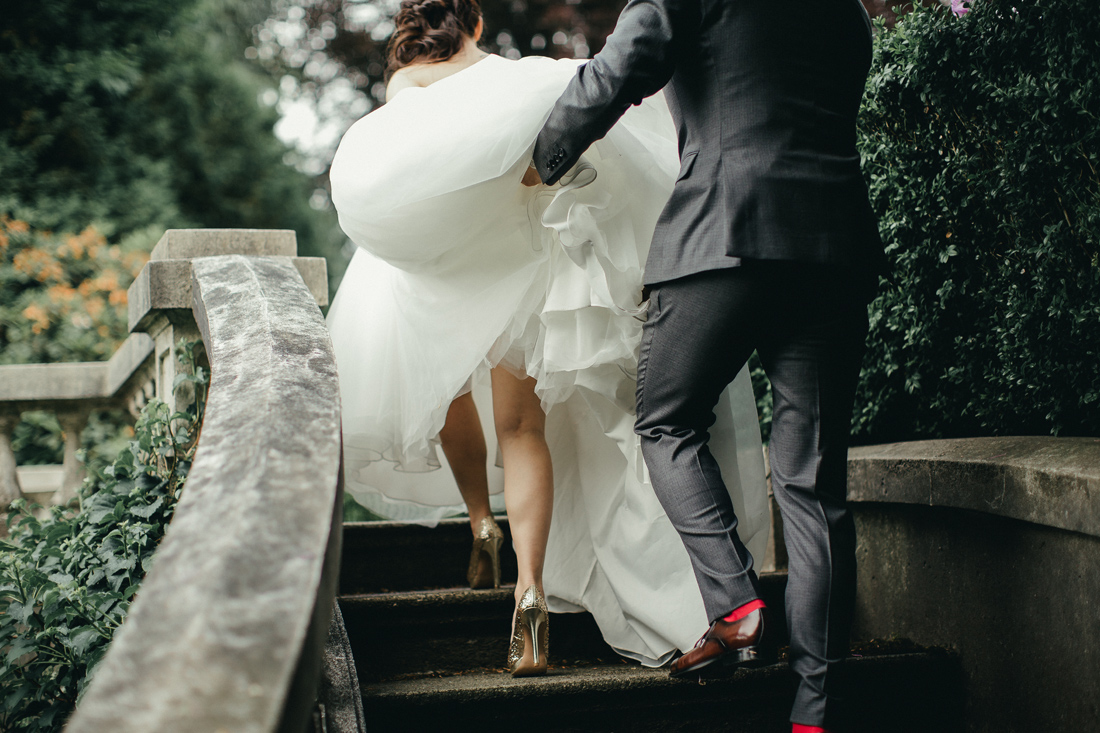 Destination wedding phtoographer Luke Liable captured Vancouver sweethearts Anoush and Patrica at the elegant Hycroft Manor where they hosted an intimate DIY celebration.
The Locale
"We both live in Vancouver, as do most of our family, so it only made sense to celebrate our wedding here. For longer than Anoush and I have known each other (we've been together since lucky St. Patrick's Day 2006), I always dreamed of getting married at Hycroft Manor. I used to look up pictures of the house with amazing photographs of beautiful weddings held there and I was hooked. I never mentioned any of this to Anoush, so by the time Anoush and I started the wedding planning process, we decided to check out different wedding venues around the city. Most of them only got half-hearted response from the both of us, but the very second we stepped in to Hycroft Manor together for the first time for our meeting with the venue coordinator, I saw Anoush's face light up. I could see the enthusiasm in his face (this was a big deal because anyone who knows him knows that he's pretty stone-faced haha) which absolutely sealed the deal for me."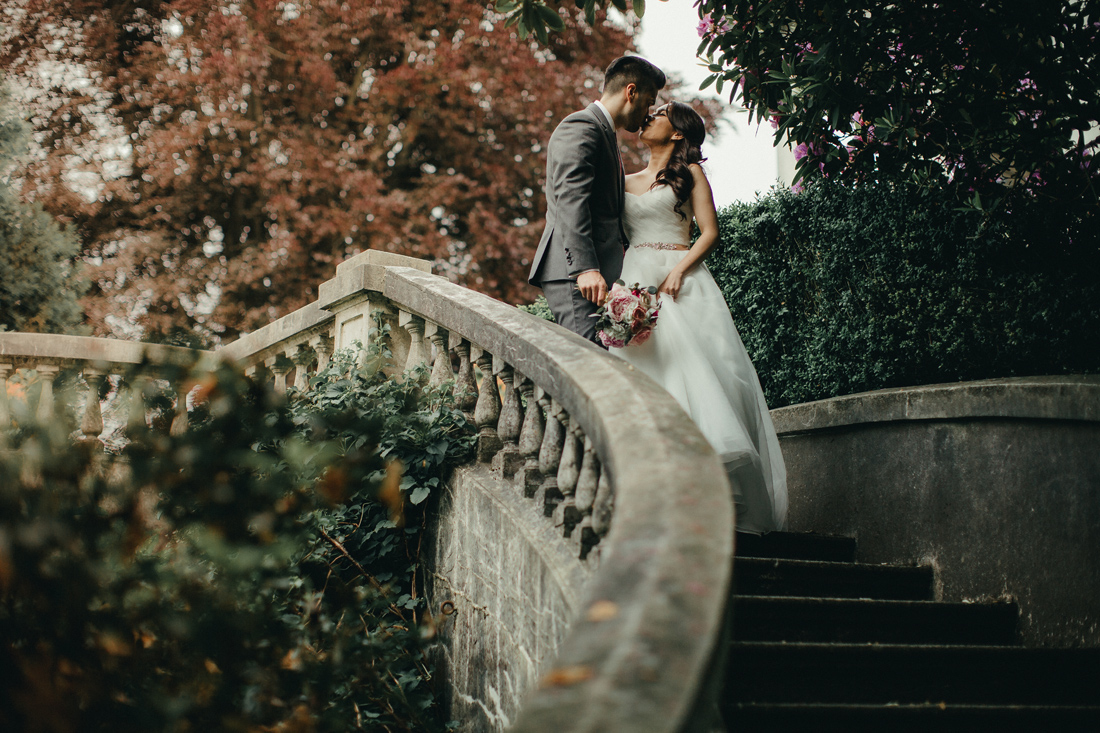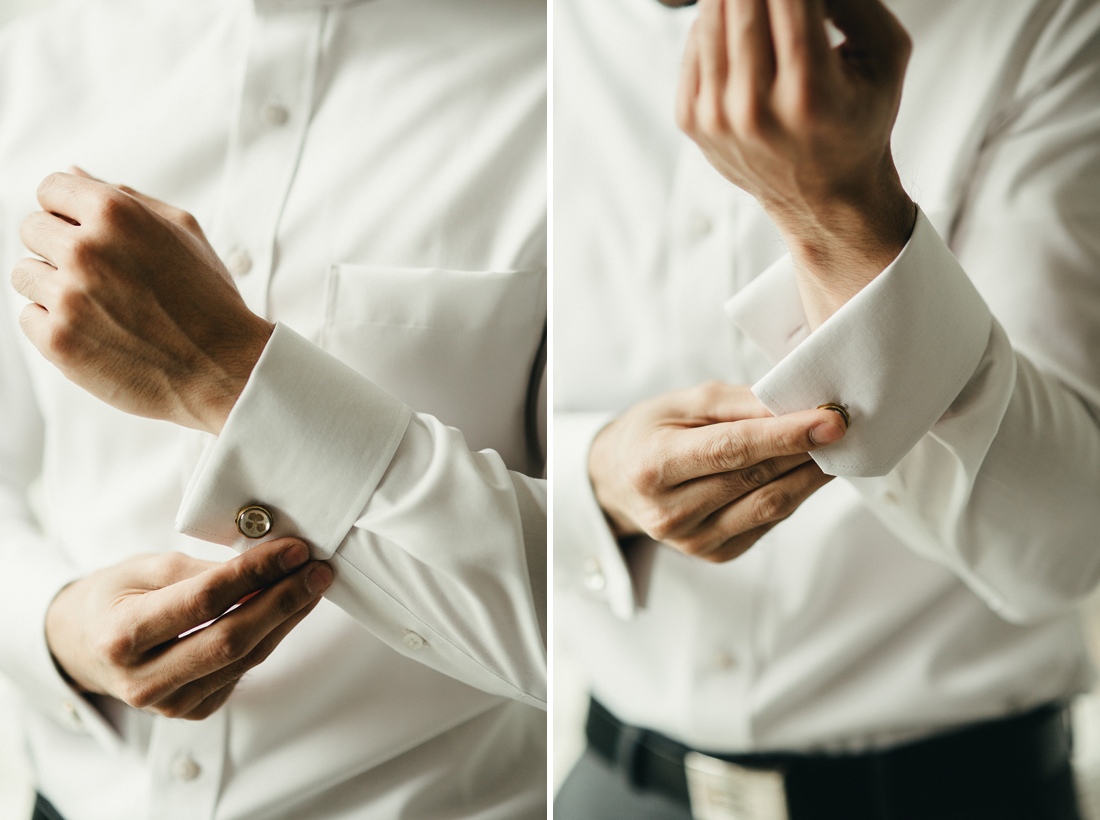 The groom
"One detail that's kind of fun and interesting is that because Anoush and I met on St. Patrick's Day back in 2006, I wanted to get him a wedding present that would represent the day we met somehow. I searched non-stop for a year or so until I found these gorgeous gold, vintage 1940s cufflinks by a company called Hickok, which had real pressed lucky four-leaf clovers on them. They're so one-of-a-kind and special so I feel really lucky to have found them!"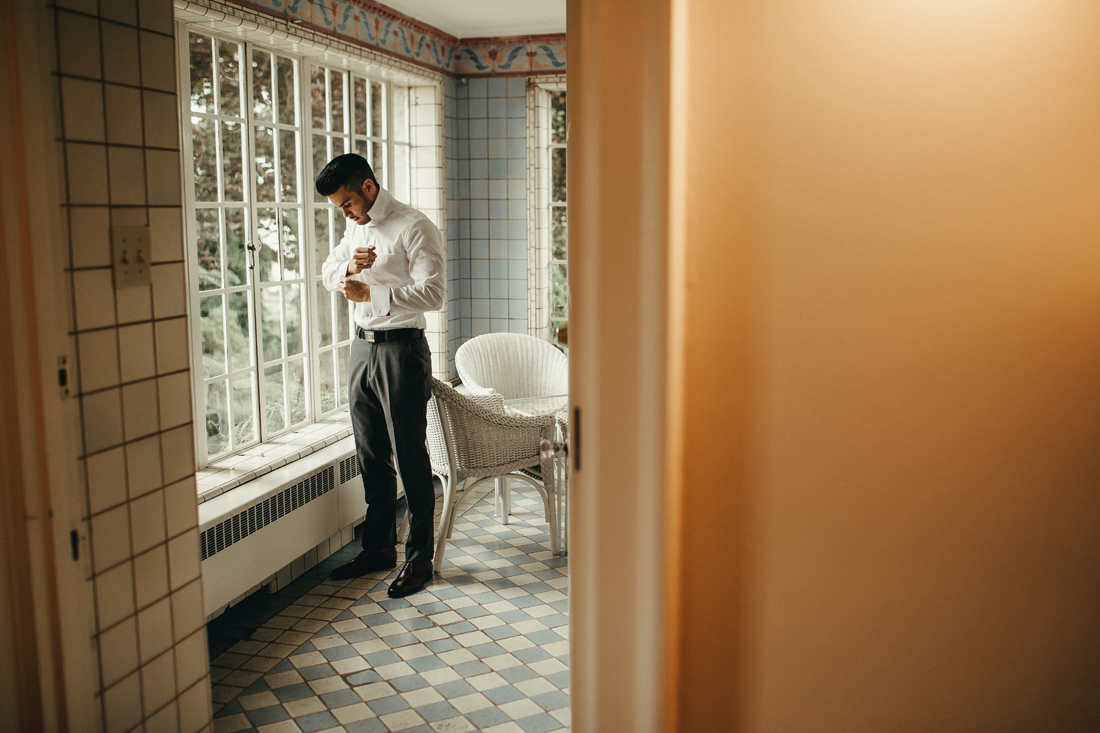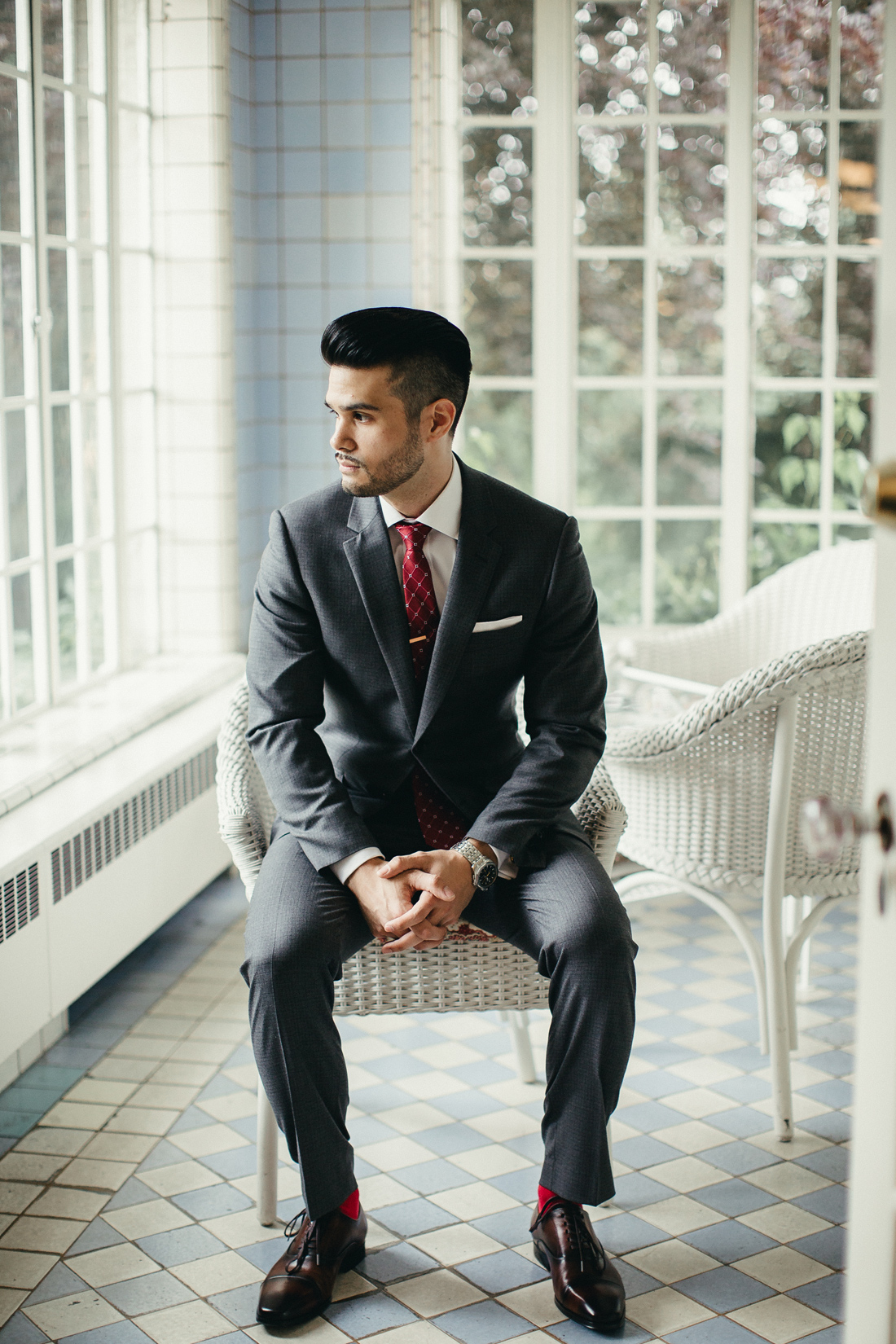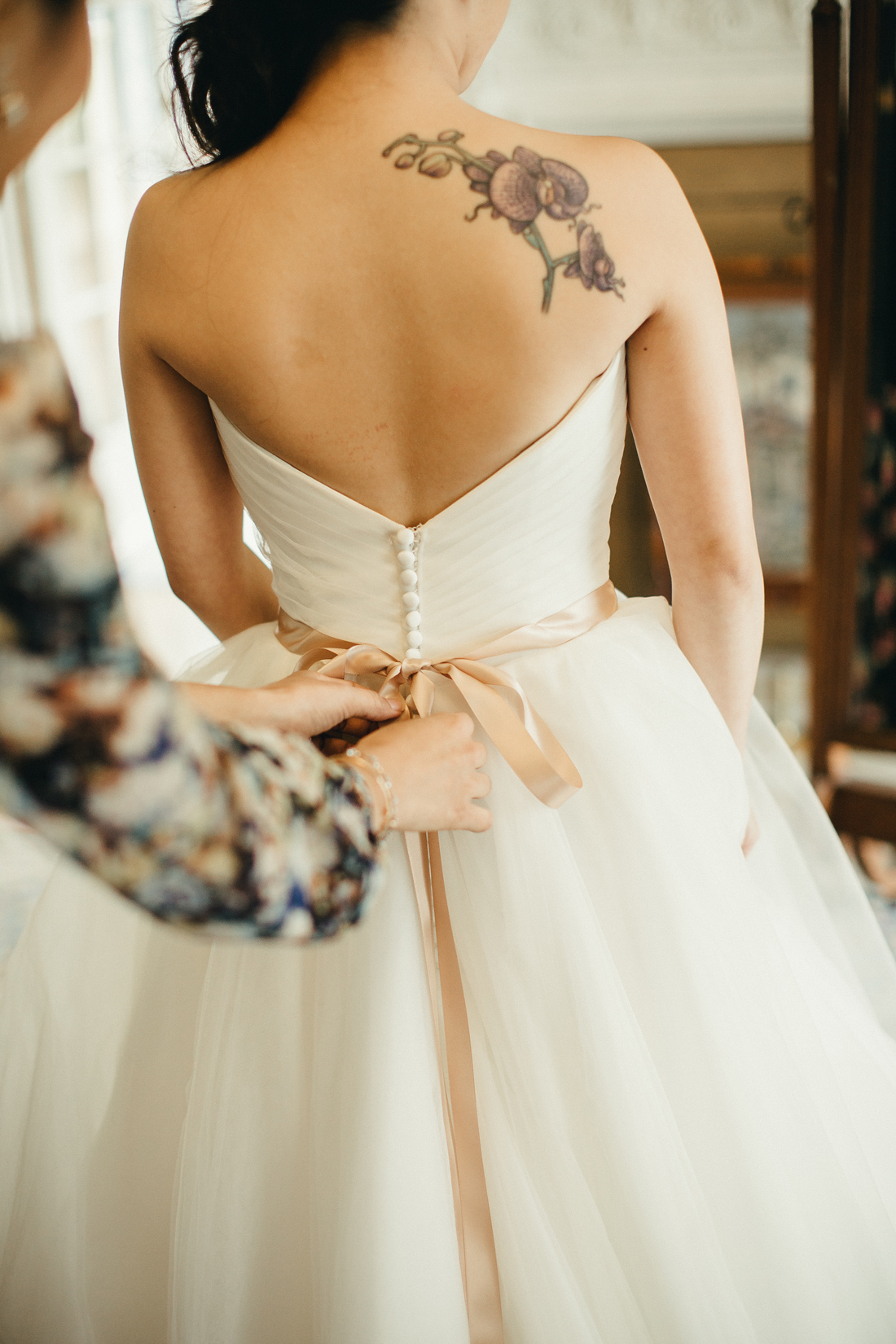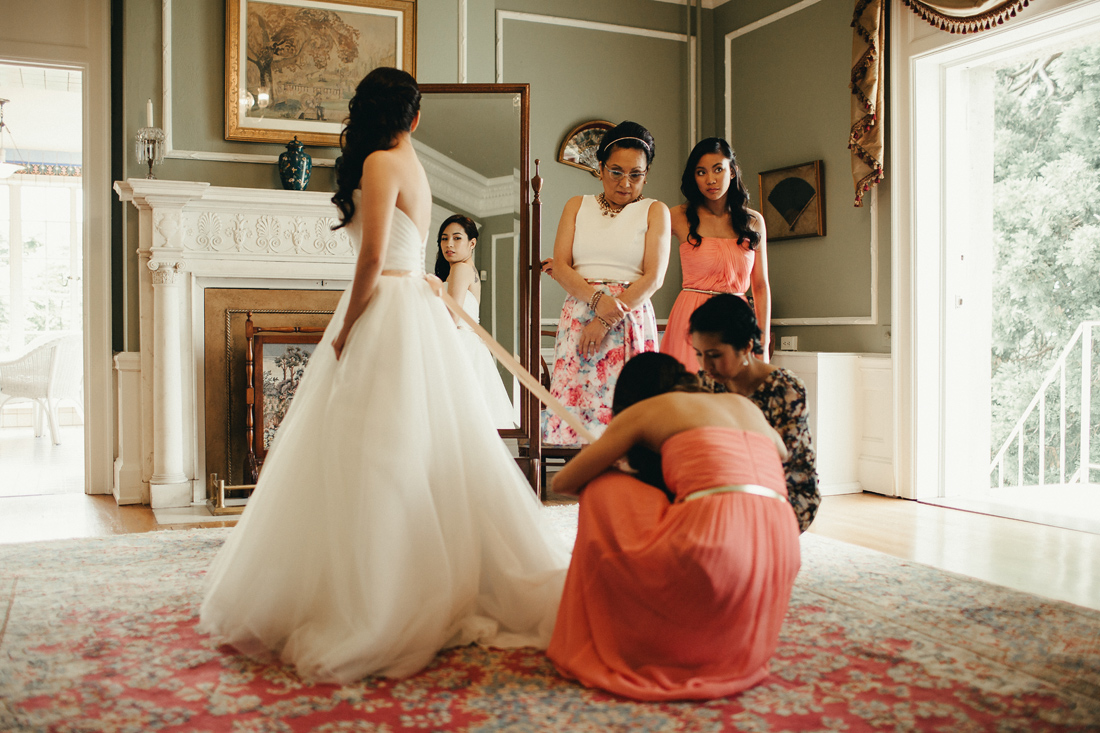 The Dress
"I wore a tulle ballgown by Allure Romance. I had the semi-sweetheart neckline turned into a true sweetheart neckline and had the original satin bow belt replaced by a custom, handmade belt by Belgium designer Abigail Grace."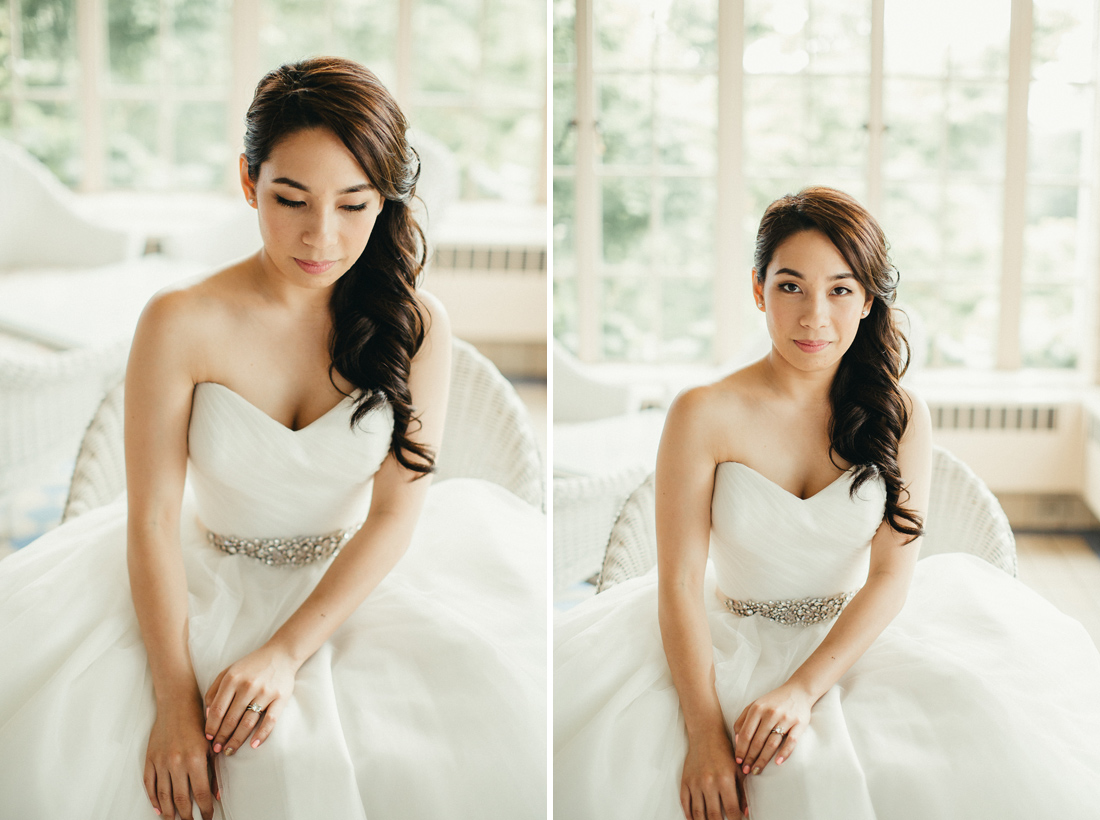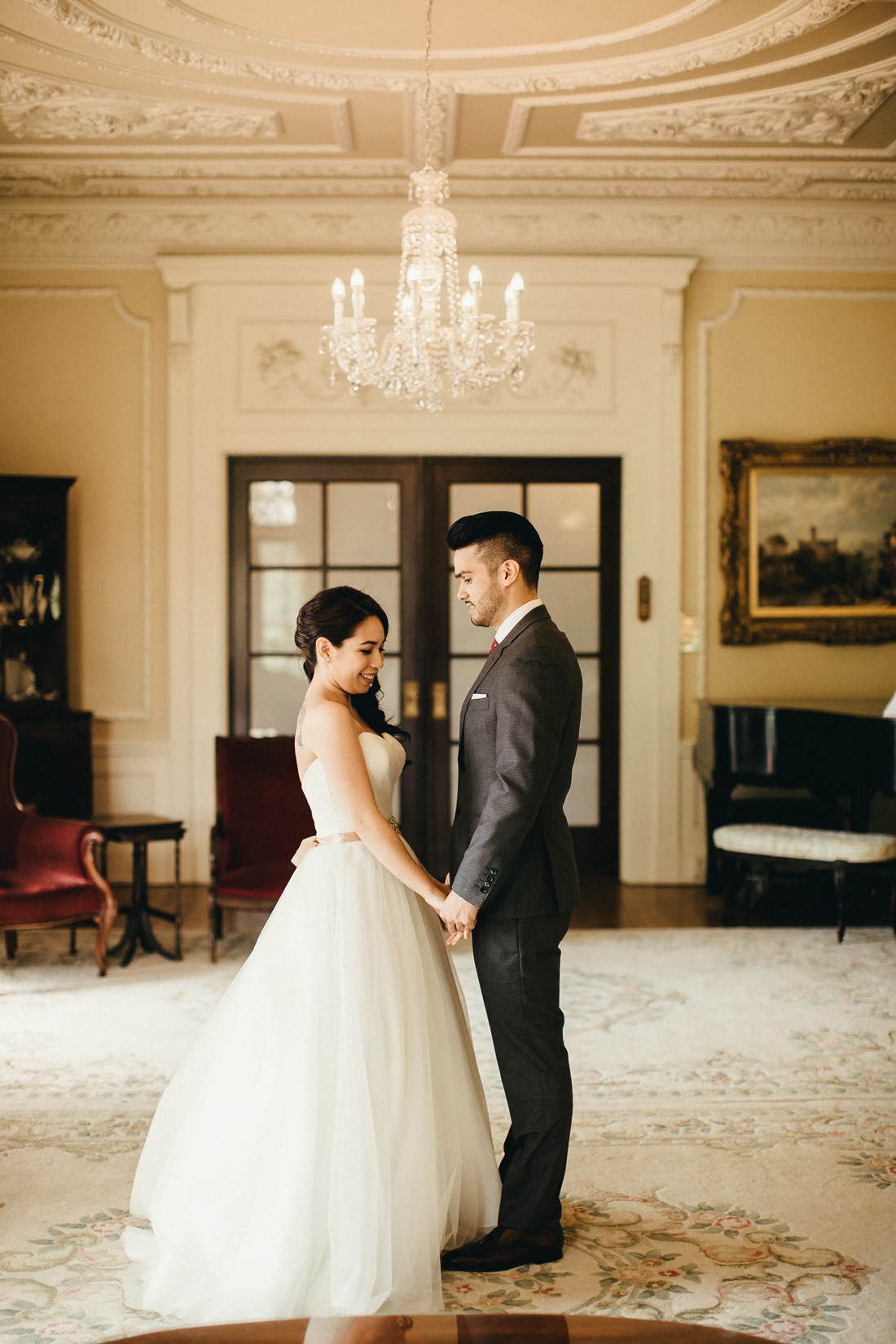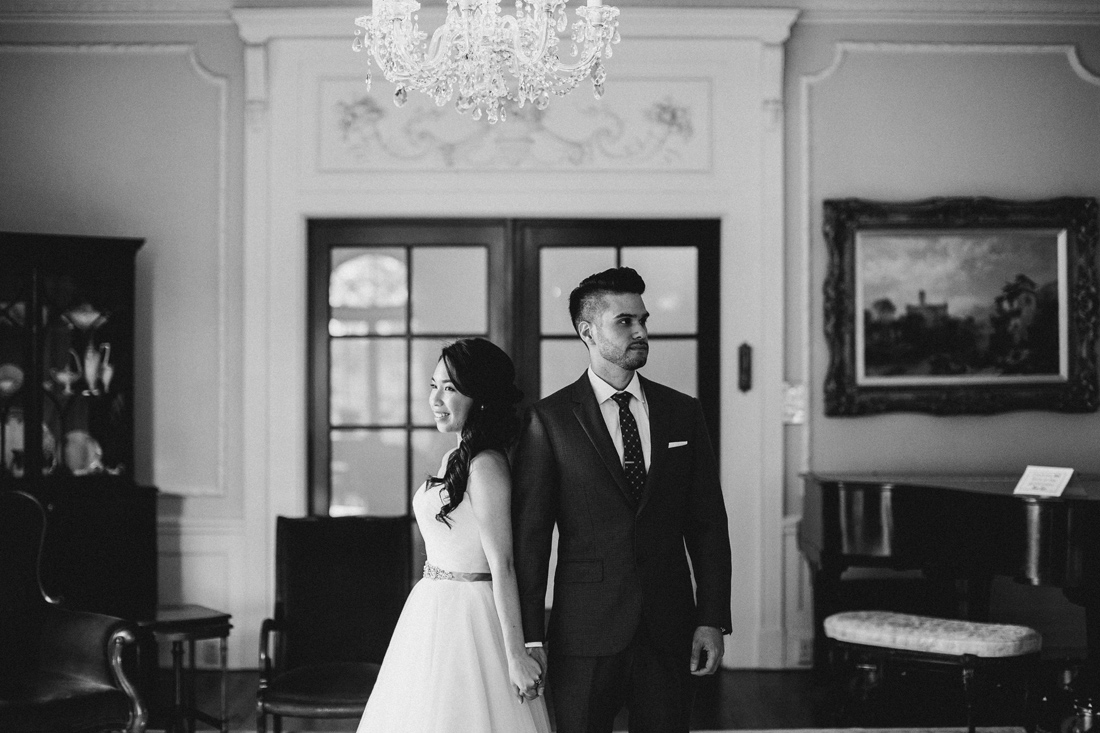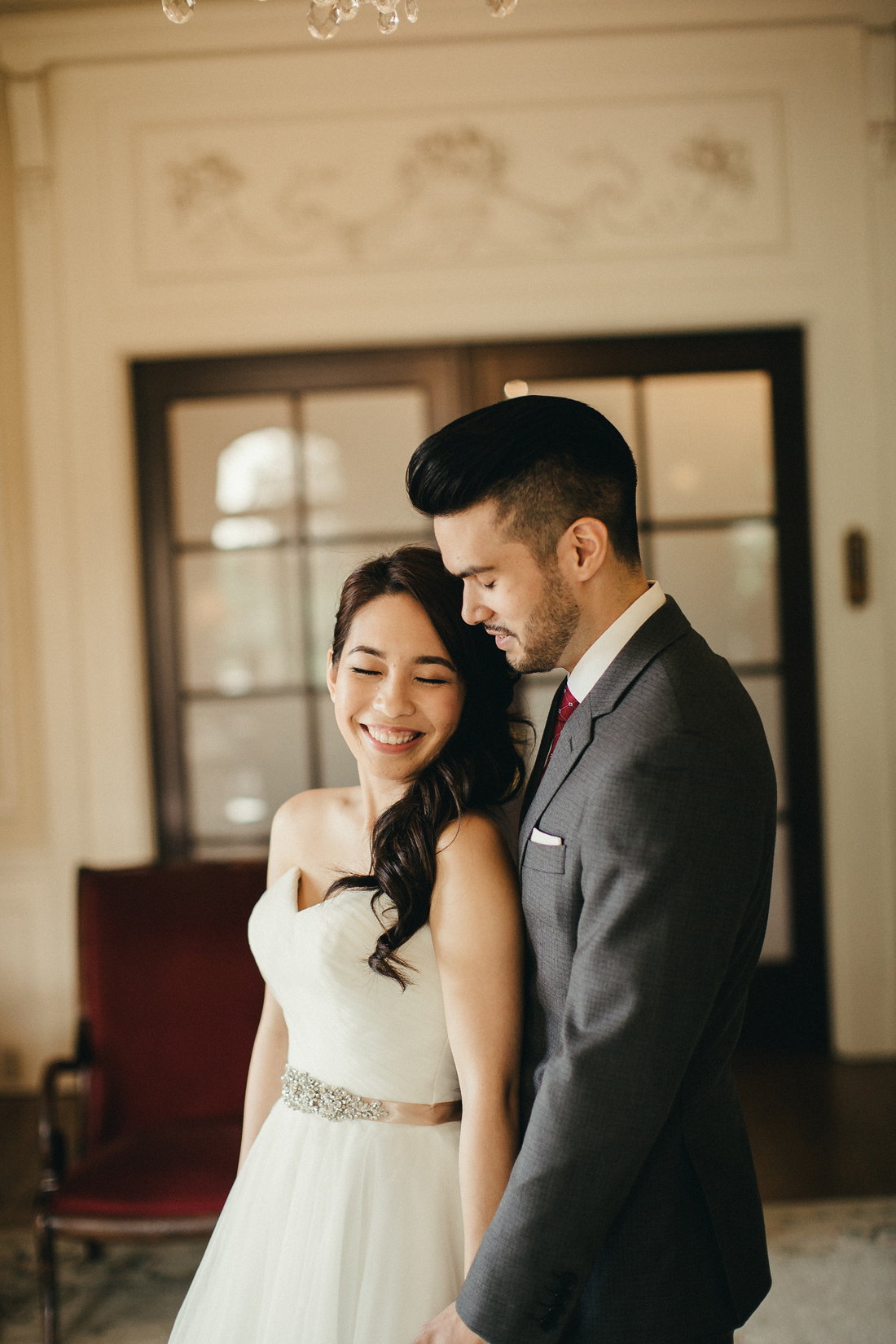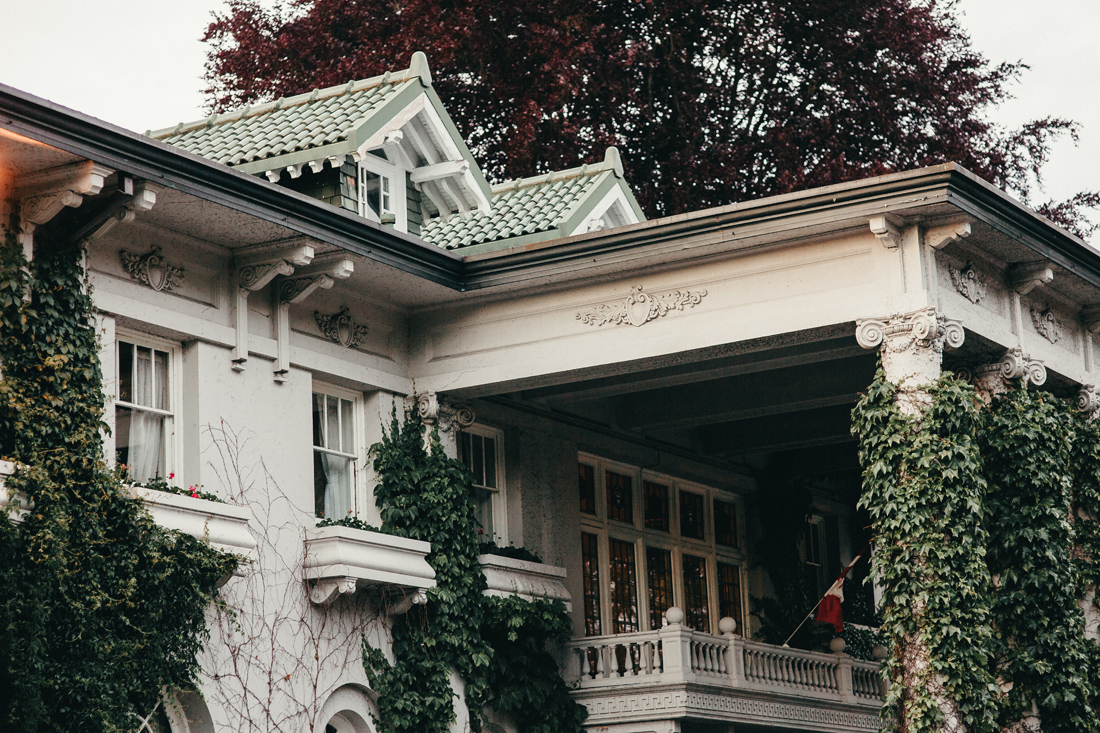 The Vision
"Our vision was to celebrate our long-awaited wedding day (we had been engaged for over 3 years) with our closest family and friends in a beautiful yet comfortable setting. Hycroft Manor was perfect for this because as elegant as the venue was, not once did we ever feel it was stuffy. The staff was incredibly accommodating and friendly, and definitely made us and all of our guests feel so at home. We wanted the mood to be light and fun, which we feel reflects our own personalities. It was important that the day felt like "us." That's why we felt that it was important for us to plan the entire wedding ourselves (except for the last month and day-of, for which we hired the wonderful Melanie Leung from Keepsake Events), from the handmade decor to the customized and personal ceremony script."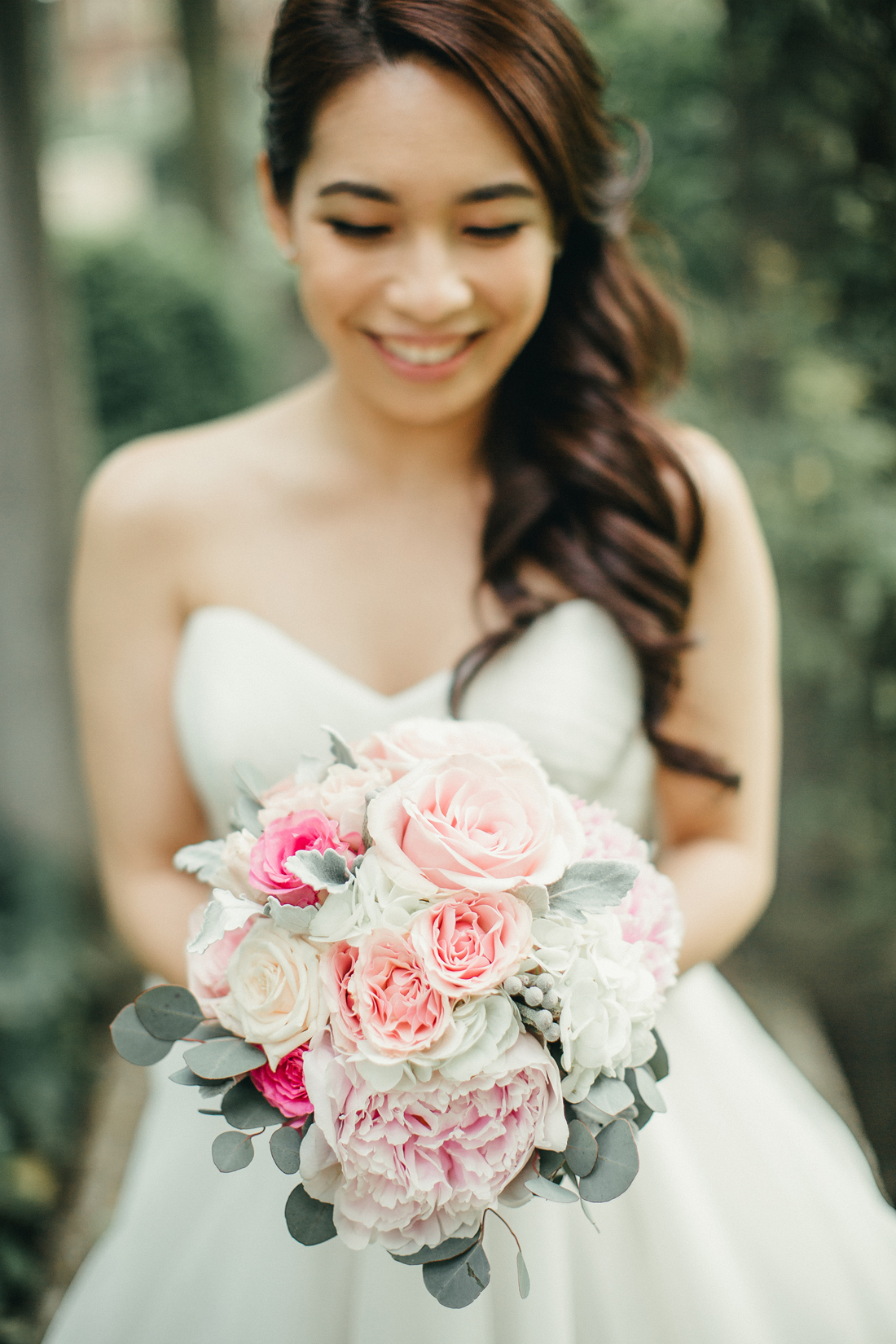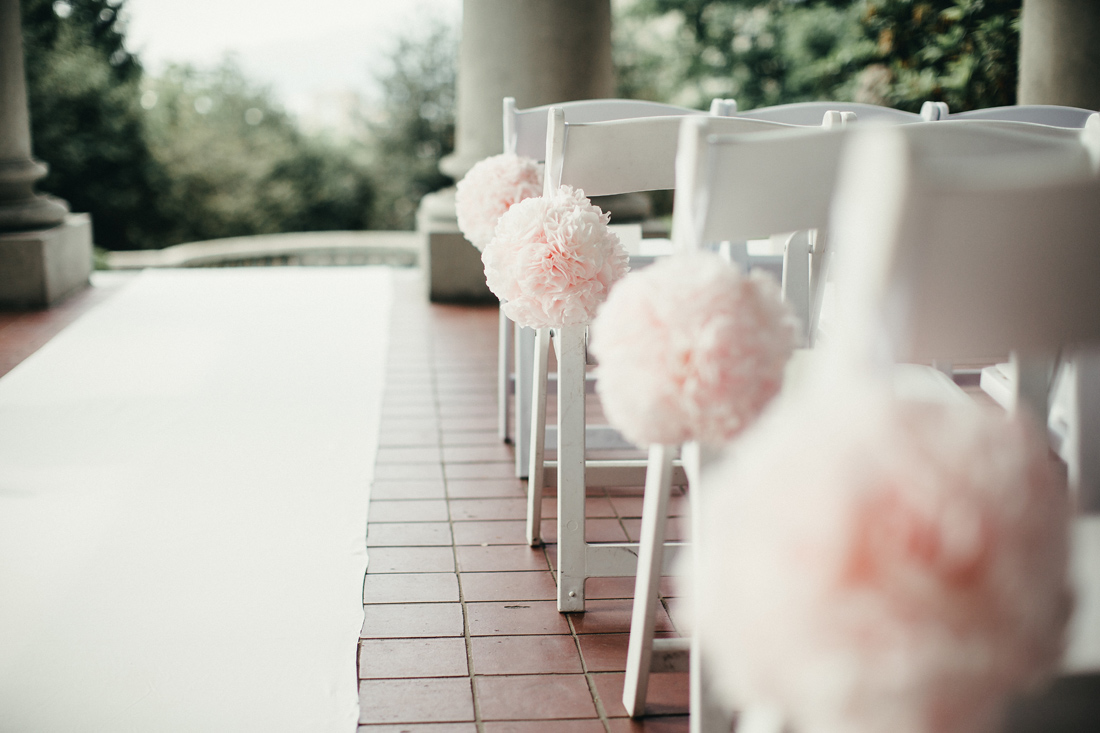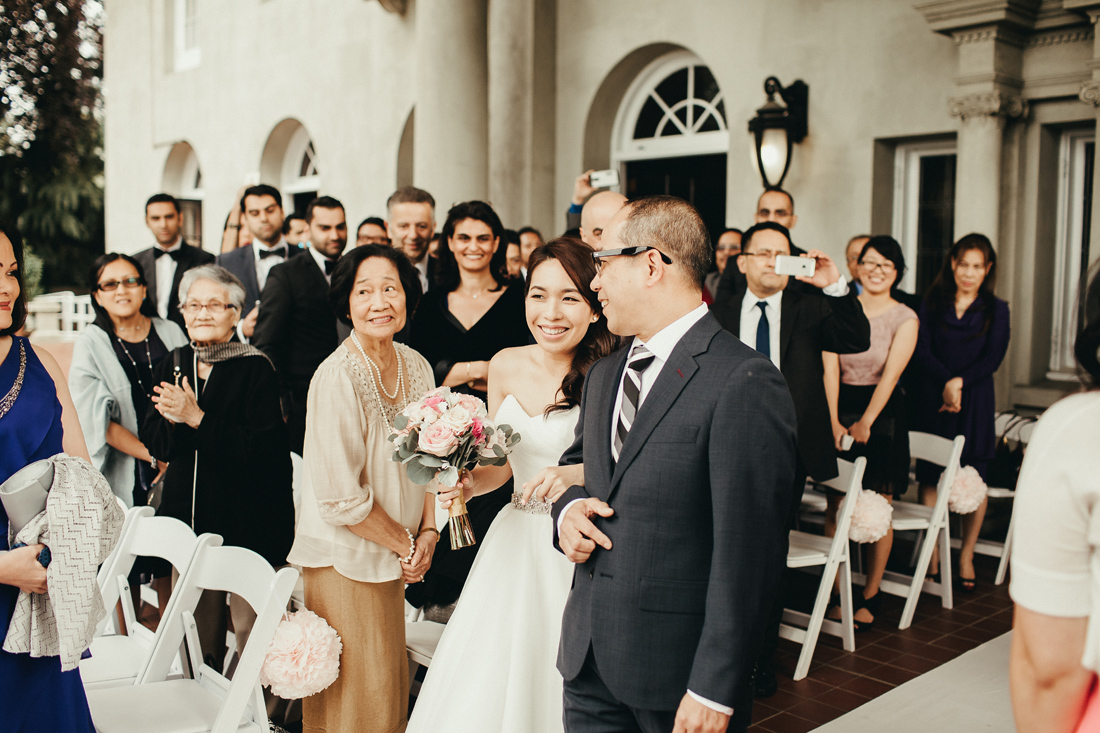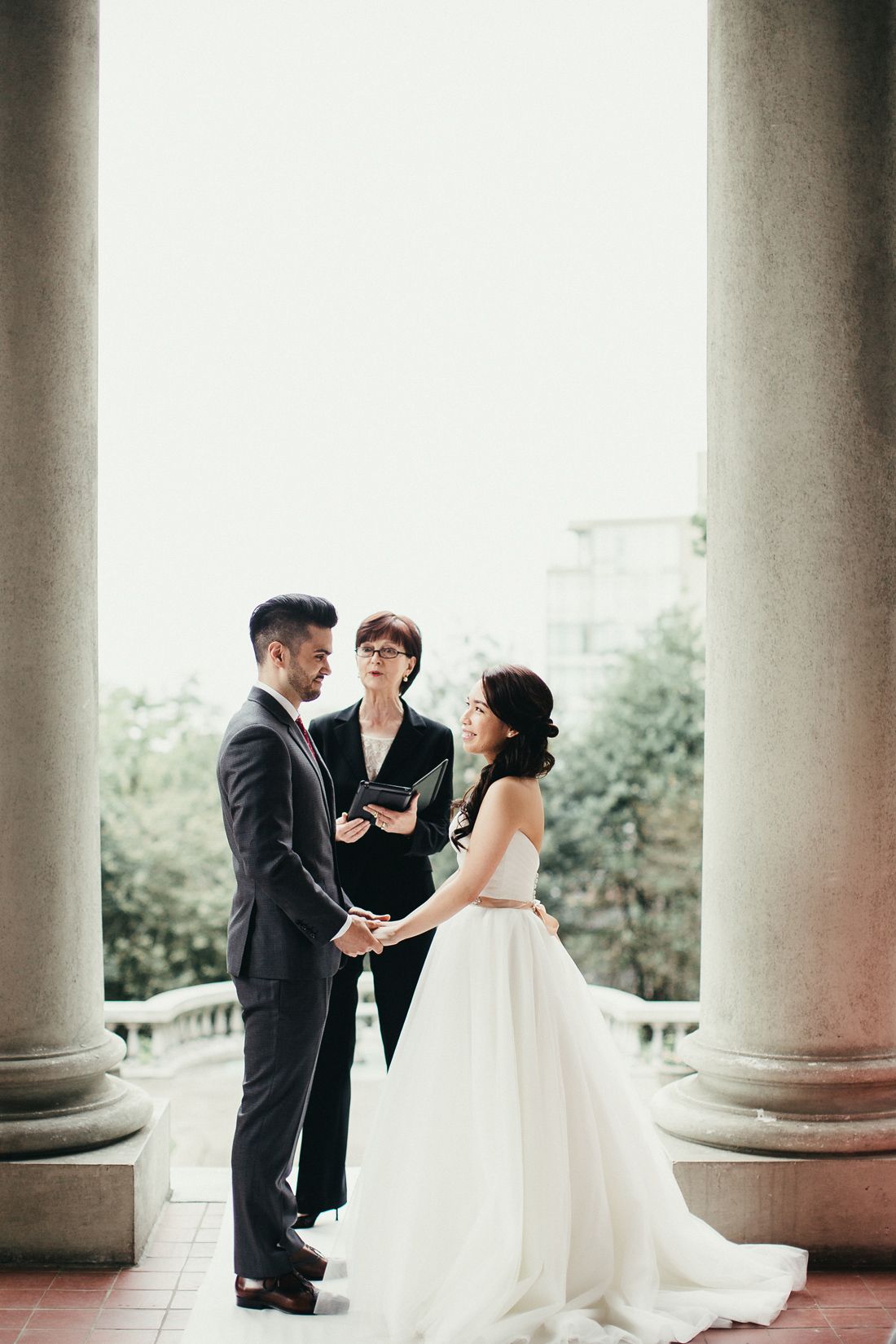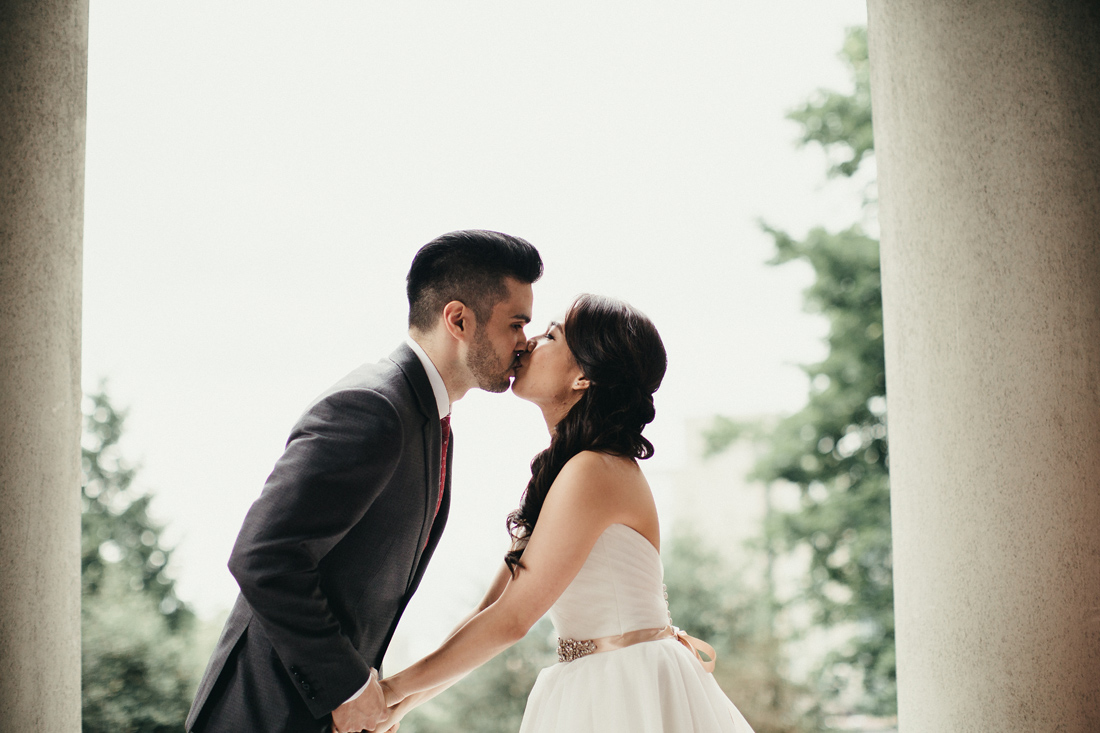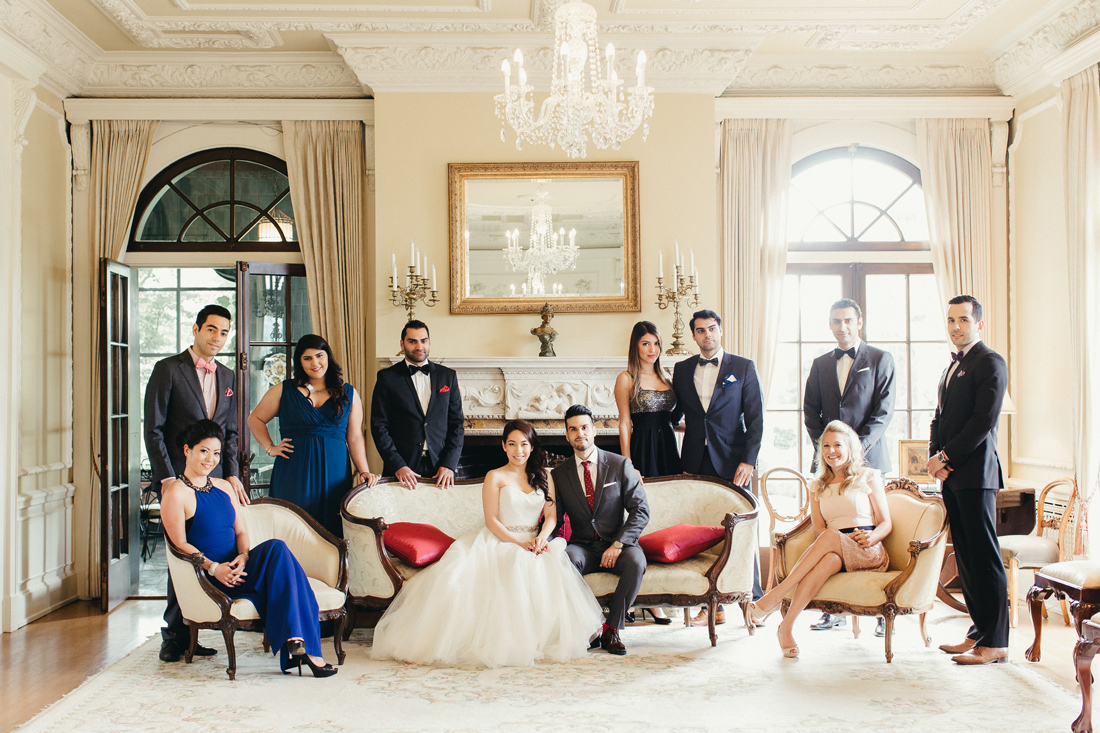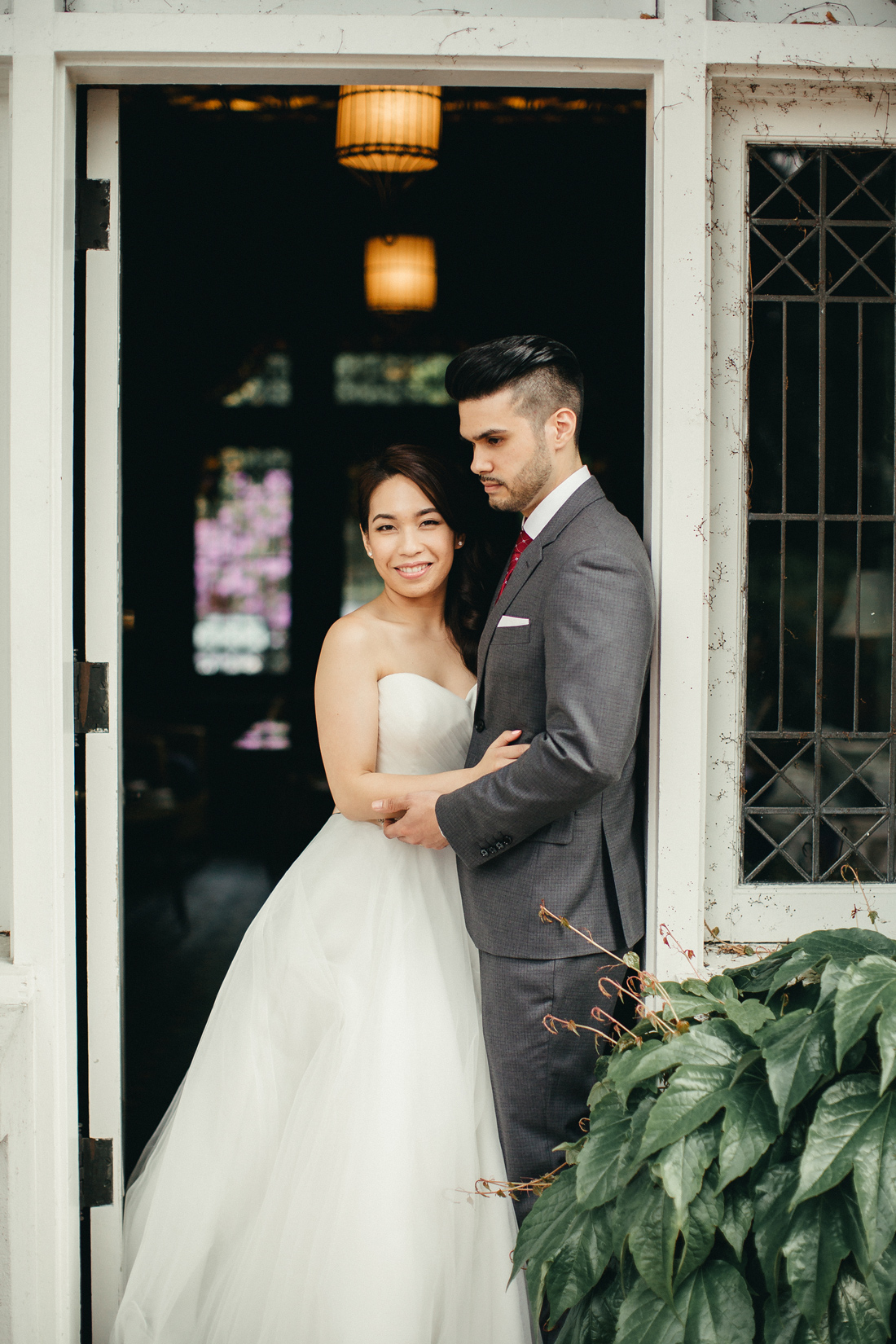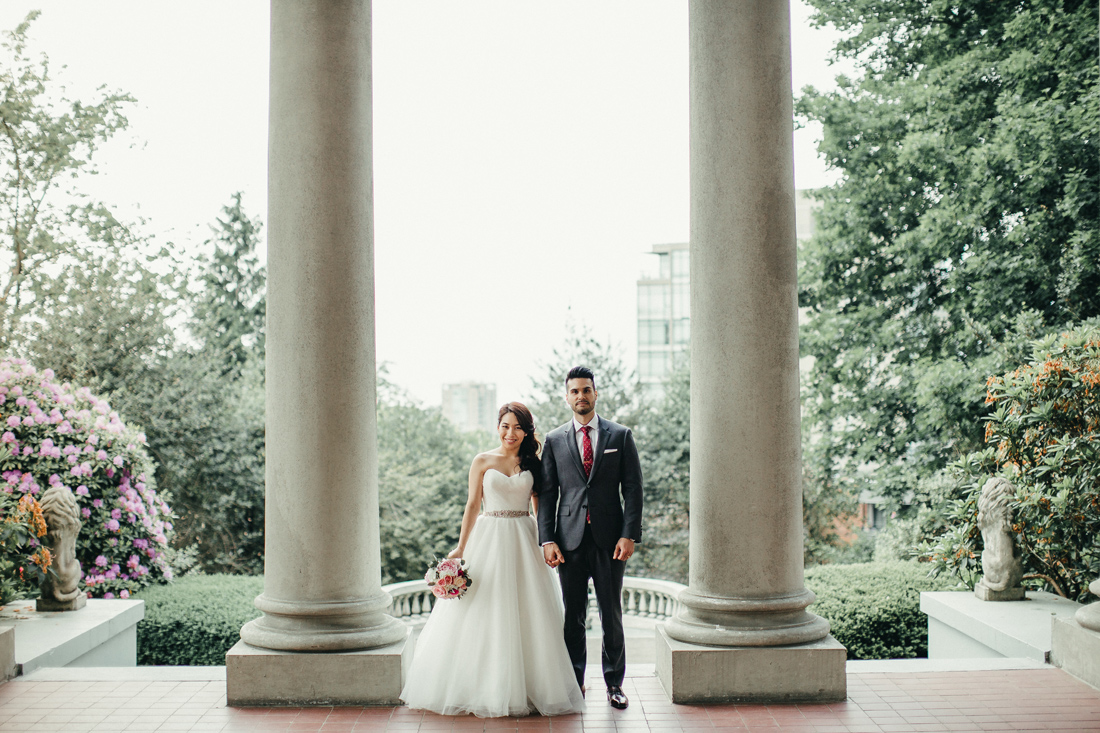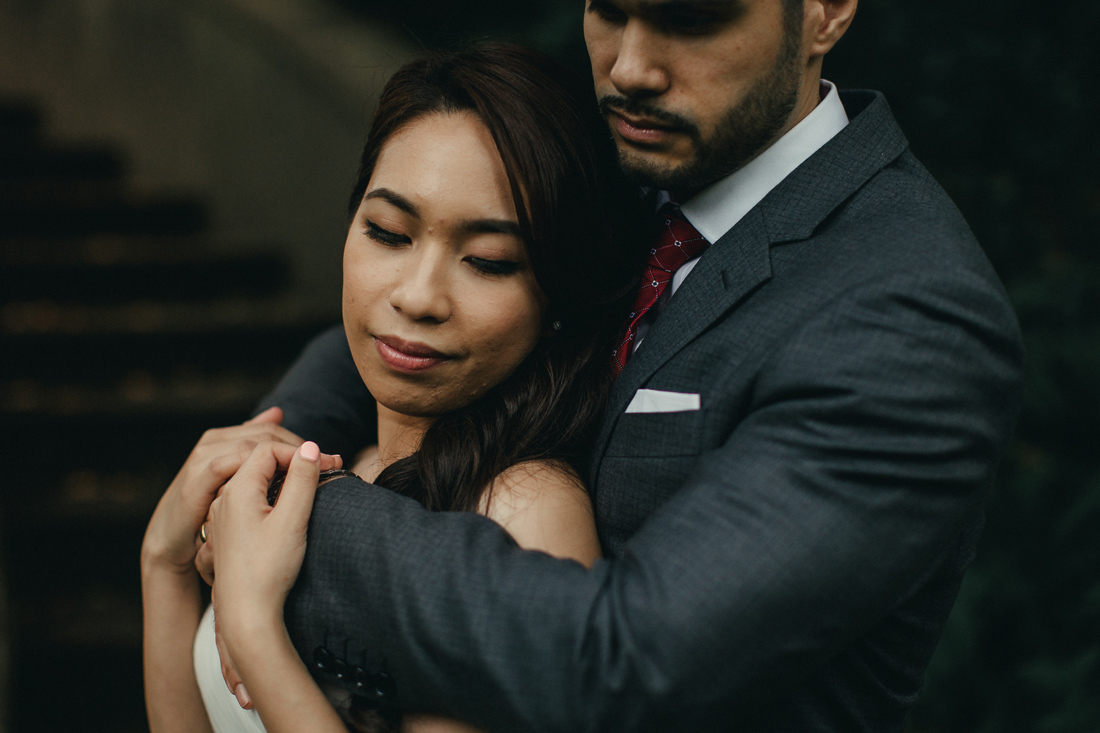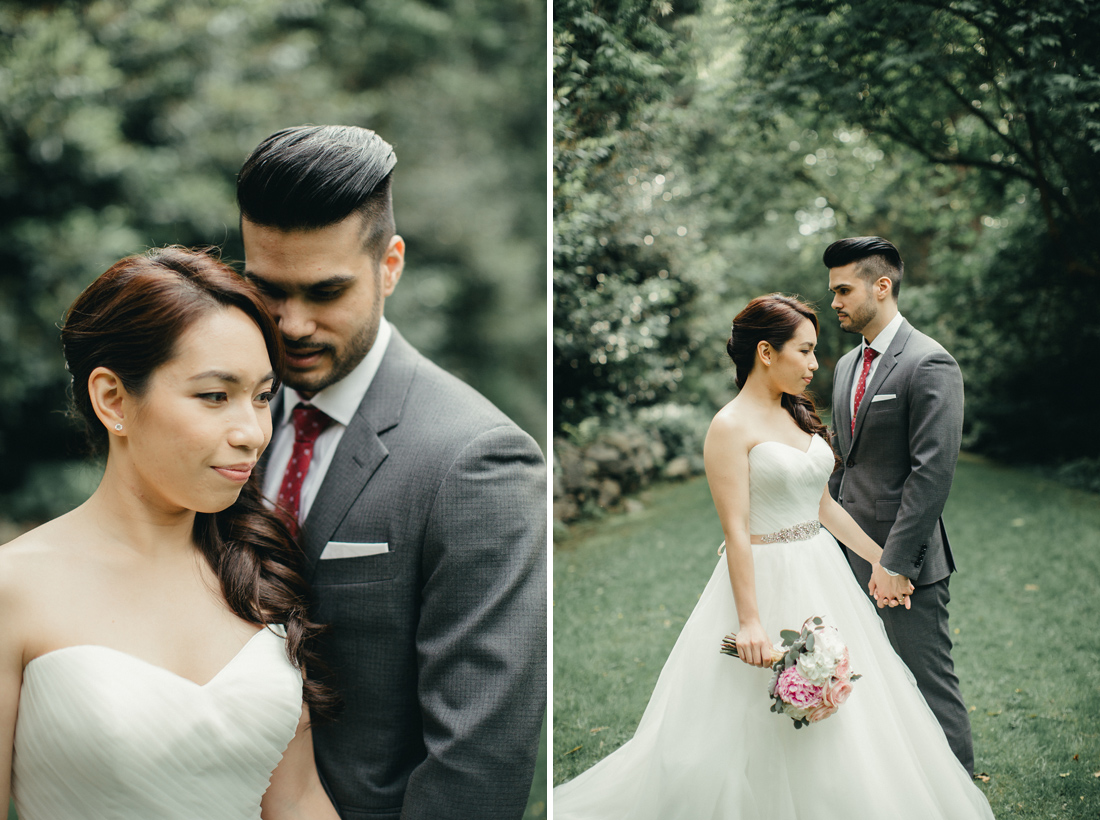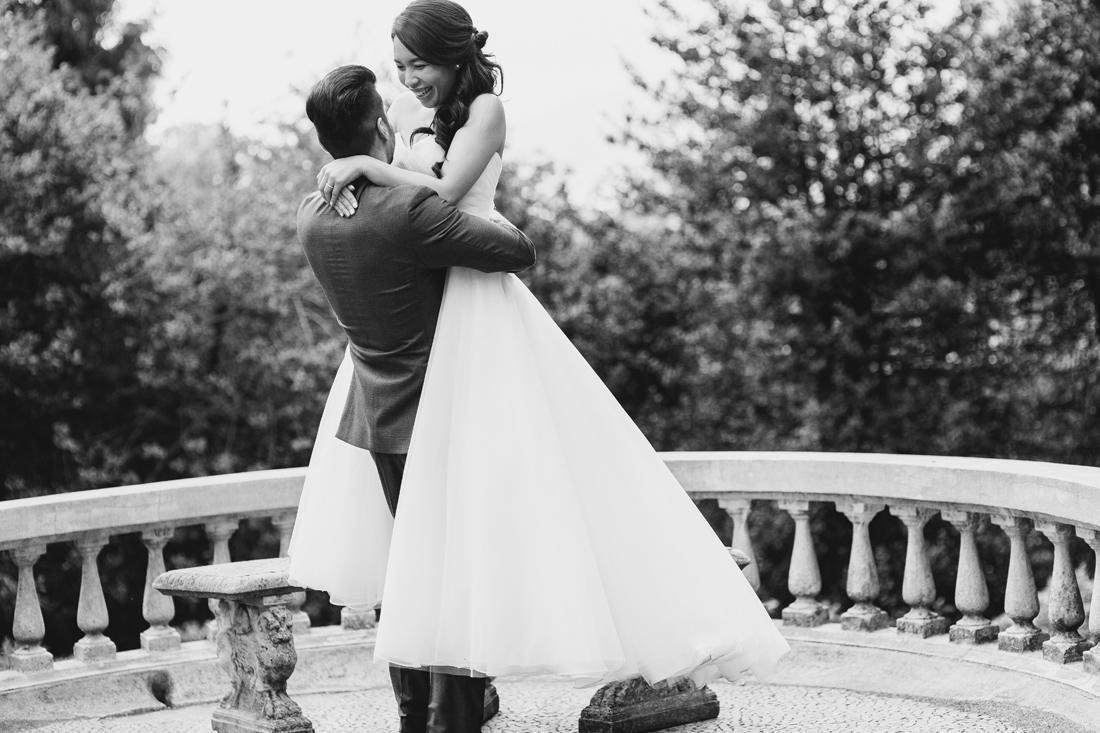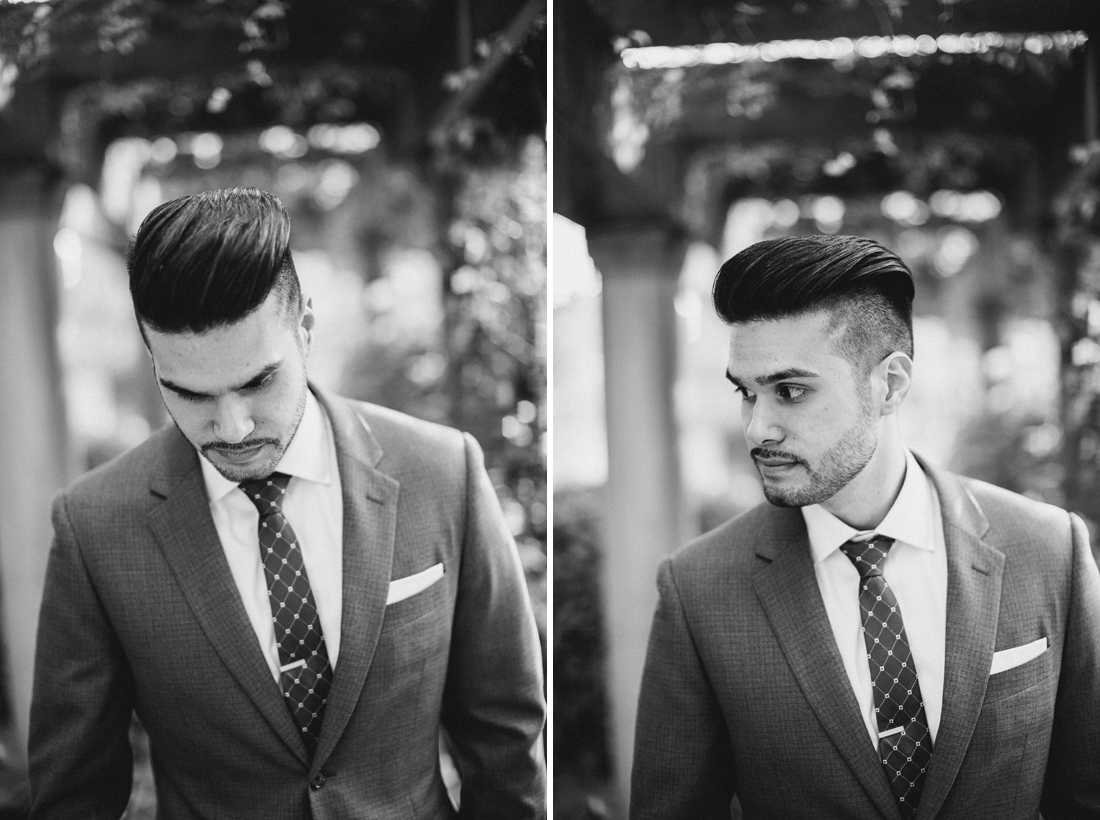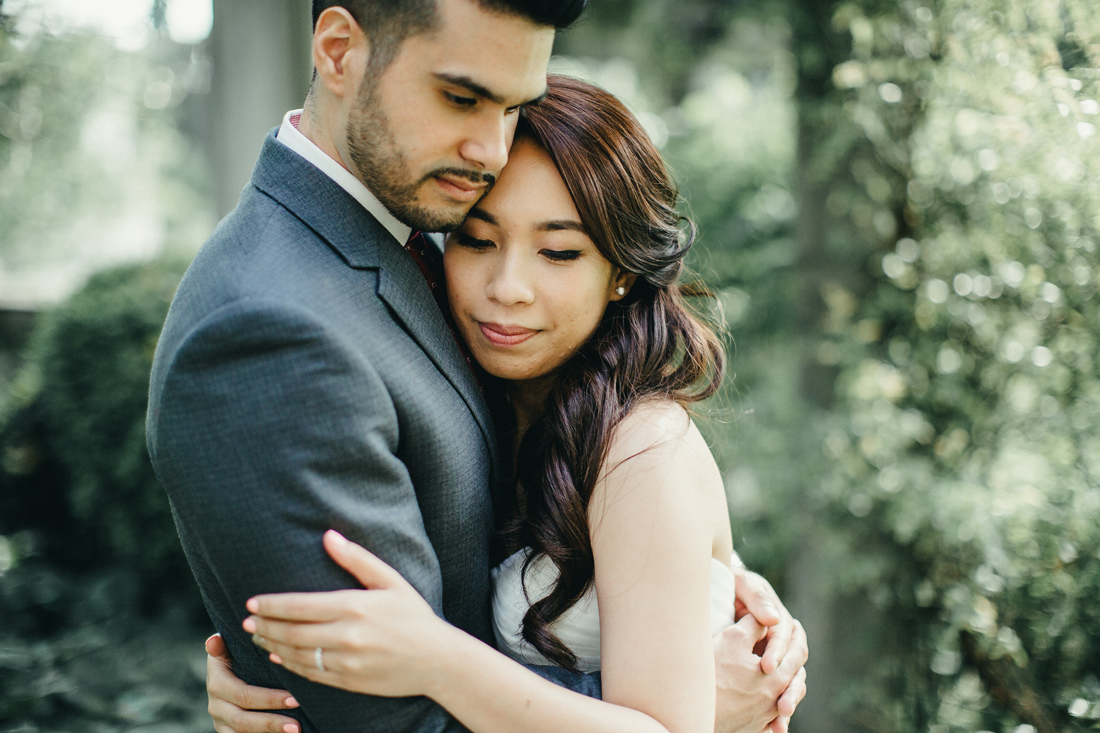 The Style
"The style we were going for was simple, youthful, and romantic. Our color story was gold with different shades of pink. All of our decorations were handmade: the pink pomanders were made of coffee filters that I dyed and fashioned into hundreds of little flower "puffs" put together to make bigger pomanders, the mason jars and table numbers were painted gold."