The Pacific Northwest coastline is fabled of never-ending shorelines, muted moody skies, and secret meeting spots hidden among jutting slopes of green. PNW wedding photographer Alixann Loosle shares with us a bespoke elopement session among the Oregon Coast:
"The Oregon Coast has no shortage of scenic spots perfect for anyone to venture to in order to exchange vows. God's Thumb in Lincoln City is a spot that's less known (although we are sure that will change) and it was the perfect backdrop for our adventurous couple. We left the downpour in Portland and were blessed to arrive to sun breaks in Lincoln City."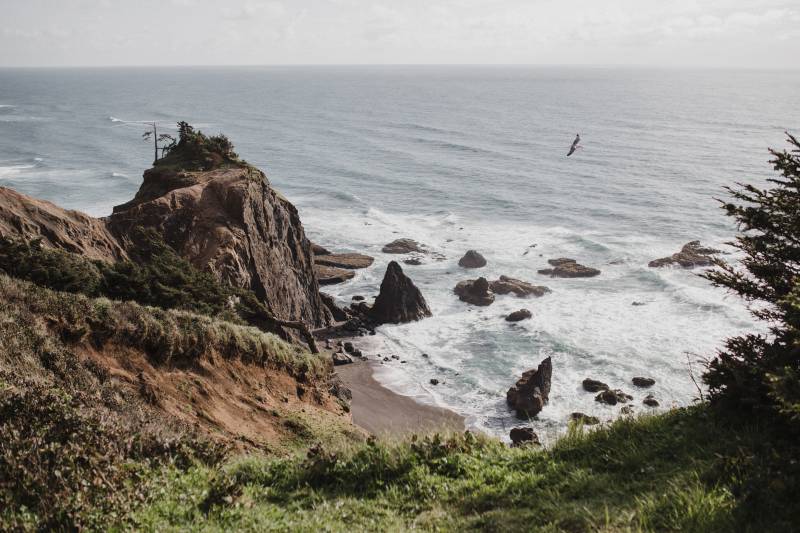 "With boots on and floral arrangements in hand, we trekked through the mud to reach our destination. There were more than one close calls threatening to ruin Malaika's Truvelle gown, but we beat the odds and made it to our spot in one piece, without blemish. We chose to highlight the surrounding nature instead of trying to obstruct it, so we kept ceremony decor minimal; only framing God's Thumb with two decadent arrangements by Mix Mod."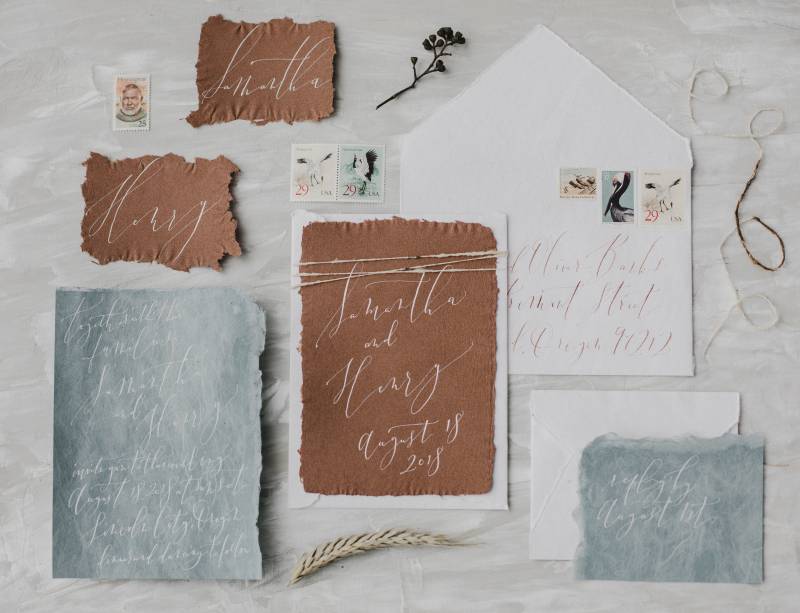 "After taking in the views, we moved onto the beach to setup an intimate reception, complete with a variety of goodies to graze on. A table set for two, styled by Kamea Events and accented by paper goods from Blue Eye Brown Eye, made the day's events complete."