Kristin and Guilherme's love story began in college. Guilherme, a junior business student at the time, can recall the first time he saw Kristin, a newly-transferred sophomore nursing student, walk by him on campus. Nothing happened for a little while, although both occasionally exchanged looks on campus between their busy class schedules.
The groom told us the origin of the couple's relationship: "My roommate started dating Kristin's classmate, and it didn't take too long until we were set up on a casual bowling date along with other college friends. That was the first time we actually spoke. She was charmed by my accent and kindness, and I loved how silly yet shy she acted. No deep level conversation or kisses that night, but it was clear that we both realized there was something there. The rest is history."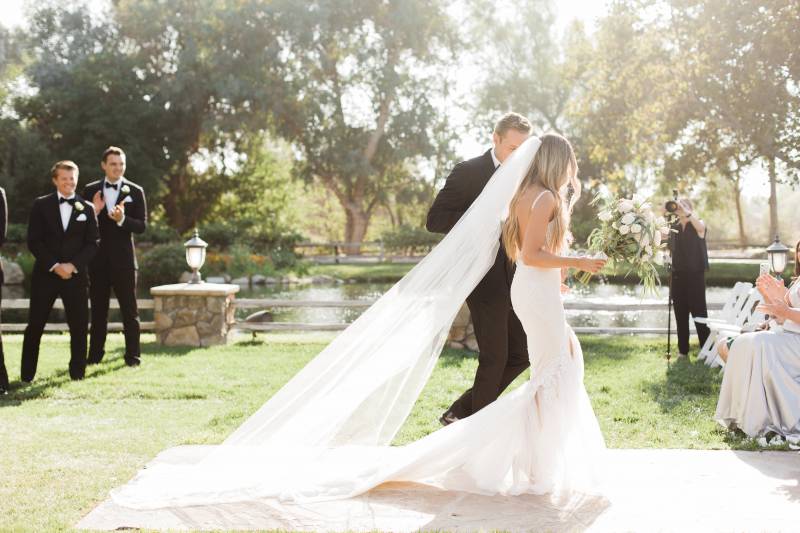 Kristin and Guilherme make an absolutely gorgeous couple, and there is no denying that Kristin's Pallas Couture gown looked amazing on her. The low-back couture gown featured an embellished silhouette that fit her like a glove and then transitioned into a mermaid skirt and train. The bride told us how she knew that this dress was the one:
"'River' by Leon Bridges was playing when I put on my wedding dress for the first time, and I knew it was the one! It was the first dress I had tried on, and I couldn't stop thinking about it when I left the boutique. I went back the very next day and bought it."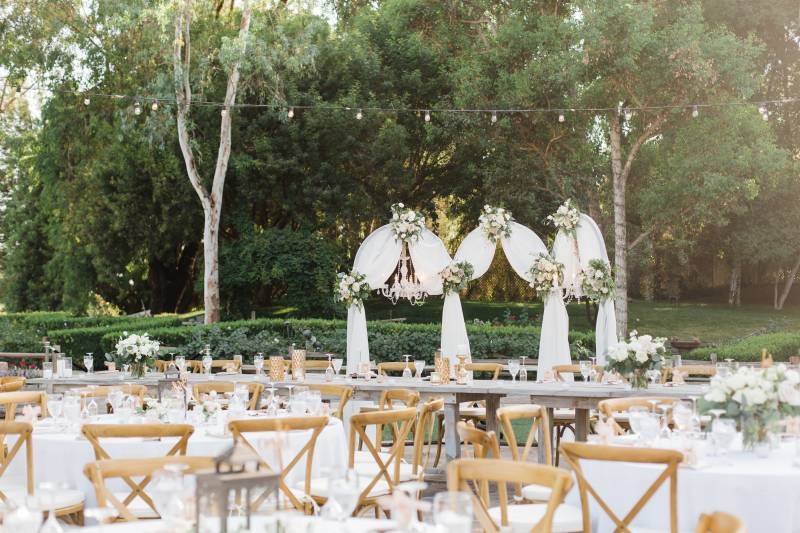 We love brides that break the rules! So many brides struggle choosing between two things they know they will love, but Kristin isn't one of them."I have two wedding bands because I'm spoiled and knew the exact look I wanted for my wedding set."
The bride and groom wanted the focus of their wedding to be on the celebration of their love.
"I didn't have a 'theme' so to speak for my wedding. All I knew is that I wanted it to be classy and romantic yet relaxed and outdoors. The draping was so dreamy. I didn't have a 'something borrowed' or 'something blue', but Guilherme surprised me with a custom made diamond necklace that I had been dreaming about for some time.
I wanted to look like myself for my wedding day, hence the simple waves for my hair and natural makeup-- plus Guilherme loves a more natural look."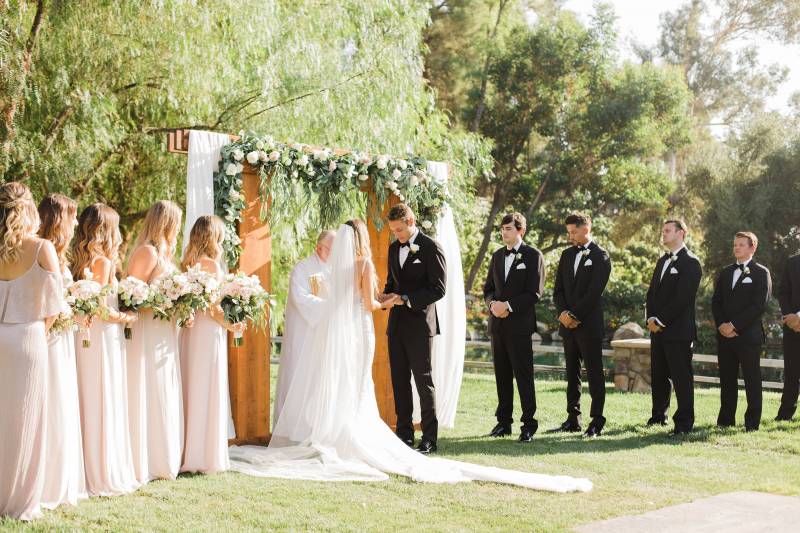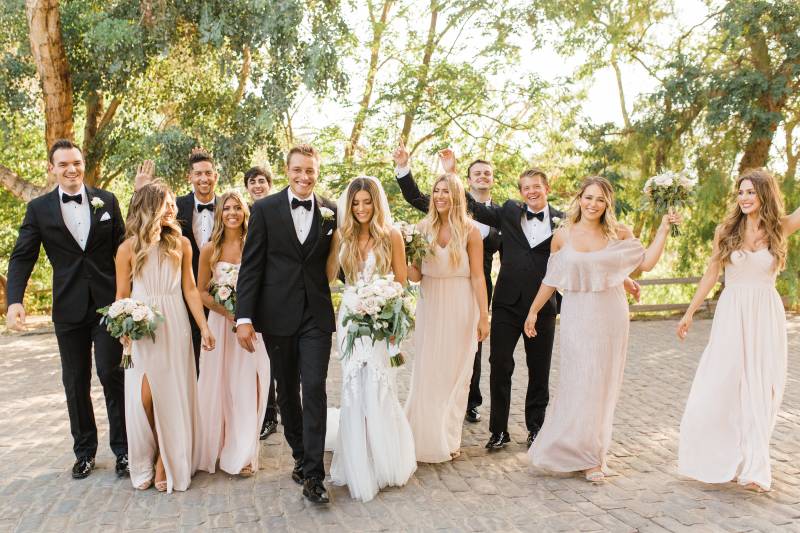 And just as Kristin opted not to choose between two wedding bands, neither did she choose between maid of honor contenders! She split the honor between three of the most beloved women in her life: her two sisters and best friend from childhood.
"Guilherme's favorite moment was walking down the aisle hand-in-hand after we were just pronounced husband and wife."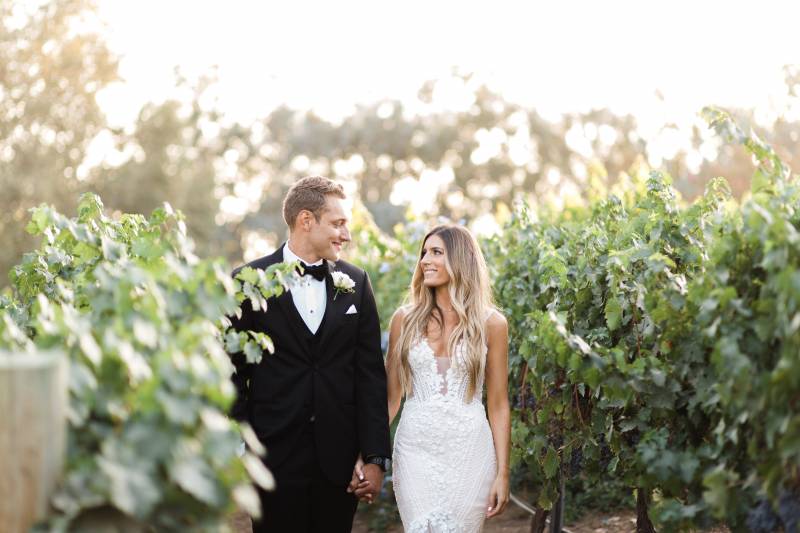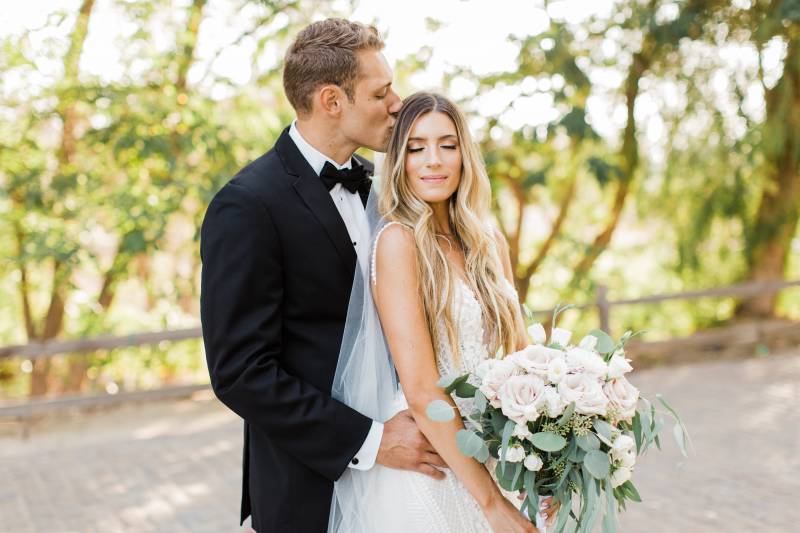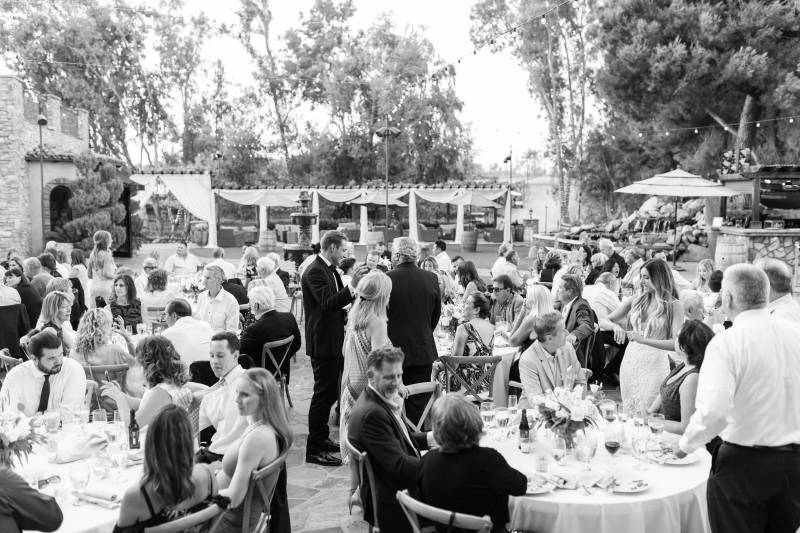 "My favorite moment was walking into the reception with my new husband and seeing my vision for the wedding decor and ambiance come to life. It was so beautiful-- not to mention seeing all the smiling faces of all our loved ones!"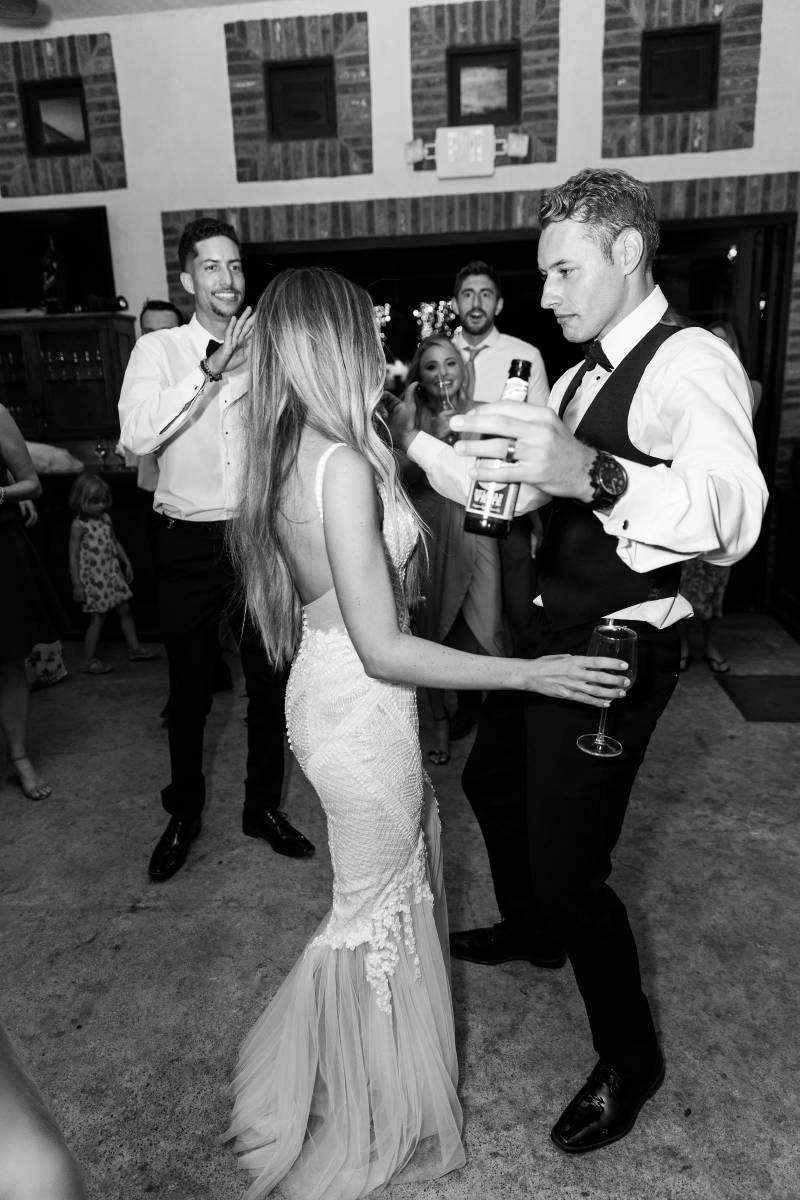 "We had guests from all over the United States and from Brazil and Germany too. We were overwhelmed with all the love we felt that night from having every special person in our lives there with us. It was such a joy having Guilherme's friends and family from Brazil be able to join us- they were the life of the party."