Victoria and Nareg said their vows within Saint Sophia Cathedral, a stunning Greek Orthodox Cathedral in Los Angeles. They followed with a immaculate reception party of 250 guests from all over the world. Friends and family members flew all the way from France, Russia, Ukraine, Australia, New Zealand, England, and Armenia to celebrate the bride and groom.
The bride dreamed of having a modern fairy tale wedding with an emphasis on the love and romance shared between her and the groom. Victoria shared, "We wanted it to be beautiful and regal but not over the top. It is so easy to get carried away with ideas and flowers and ribbons and all that. But at the end of the day, your wedding is about two people and it should reflect both your taste. For us, we kept it simple with a white and gold theme. Our cake and invitations actually had the same gold foil design element, which we loved. And further, we added candles to bring out that romantic glimmer and sparkle. The bridesmaids were wearing beige, and the flowers ranged between white and cream."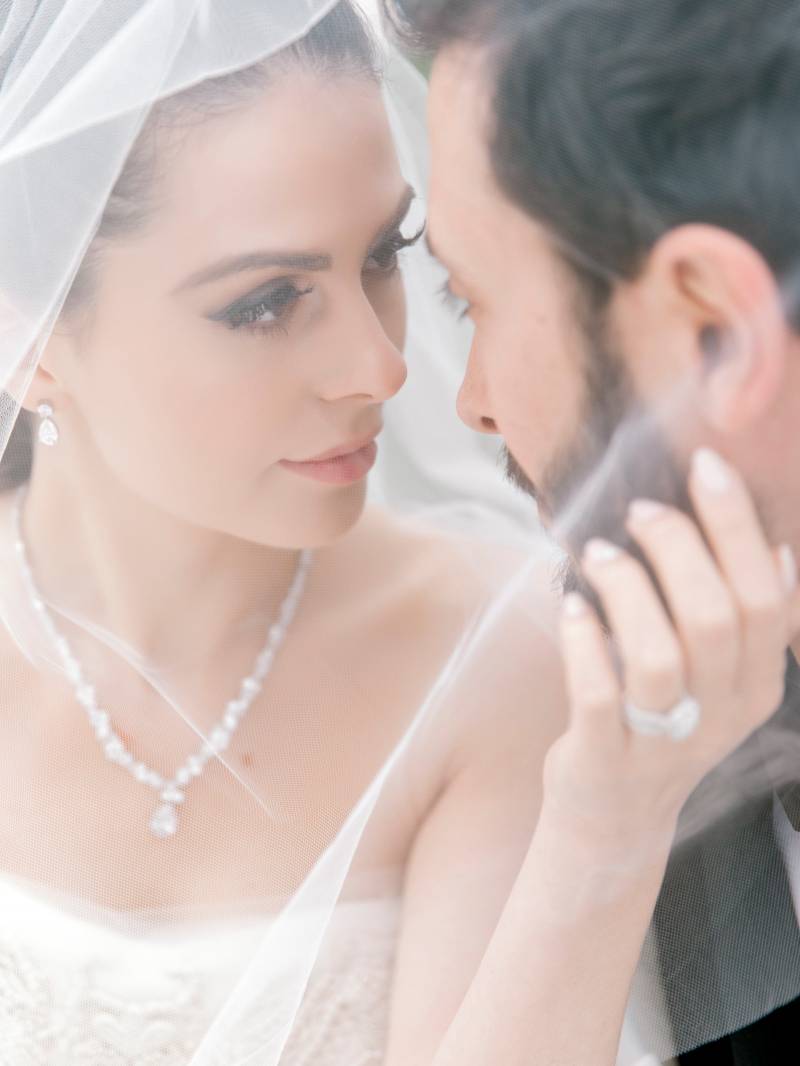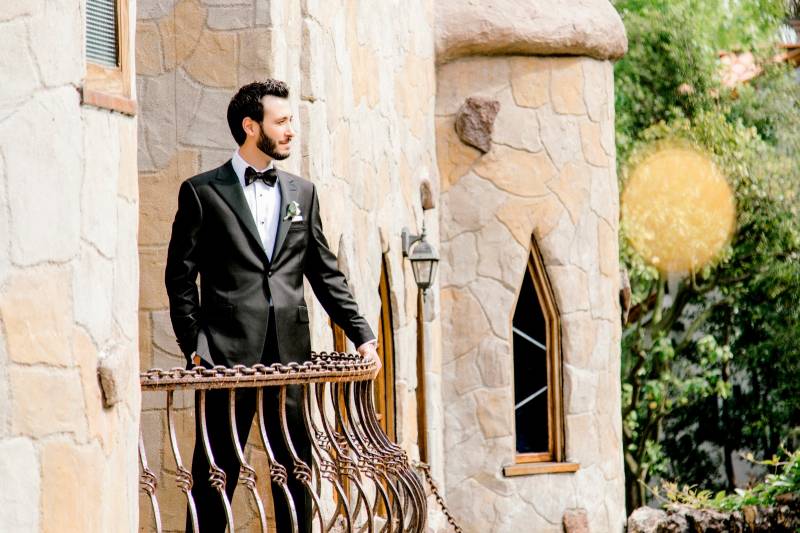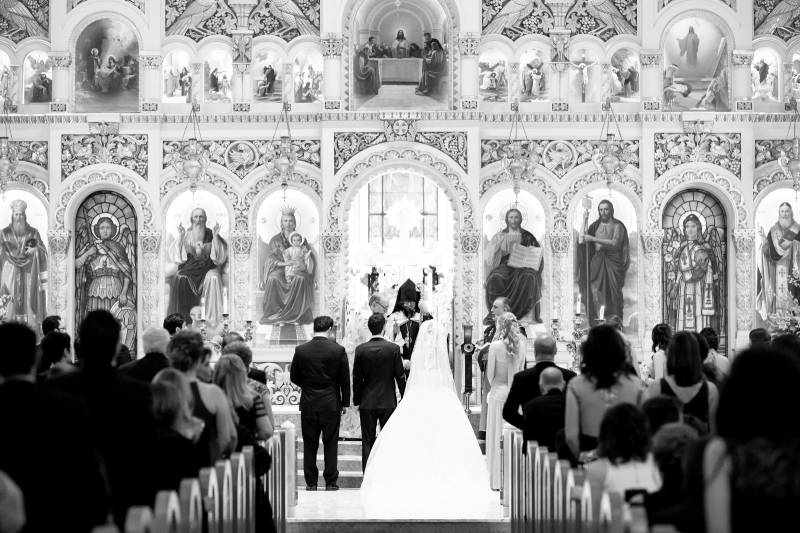 The California natives met in New York City while Victoria was finishing her master's program and Nareg was completing his residency. The bride told us about their meeting: "When we first met, and he asked for my number, he got so excited when he found out it started with 310. He is a California boy, and he always knew he wanted to move back after he completed his residency in NYC."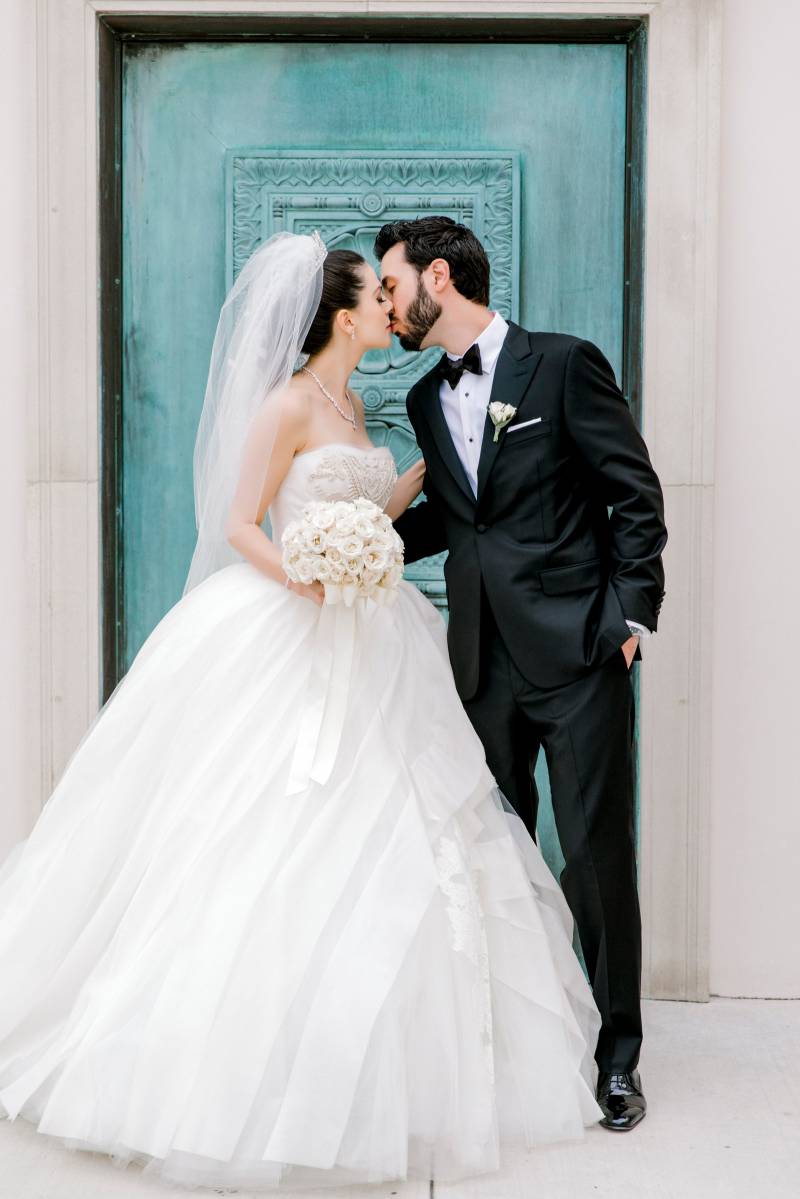 Victoria truly looked like a fairy tale bride in a gorgeous Vera Wang princess gown and crystal tiara!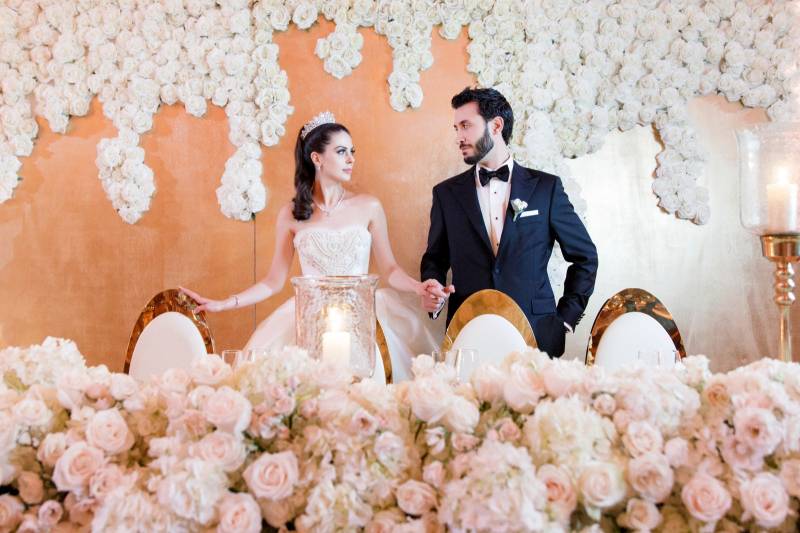 "My favorite moment was our completely unrehearsed first dance! We just went for it. We chose a James Bond theme song from Spectre that still gives us both chills when we hear it. It was magical, the time just stopped for a few moments."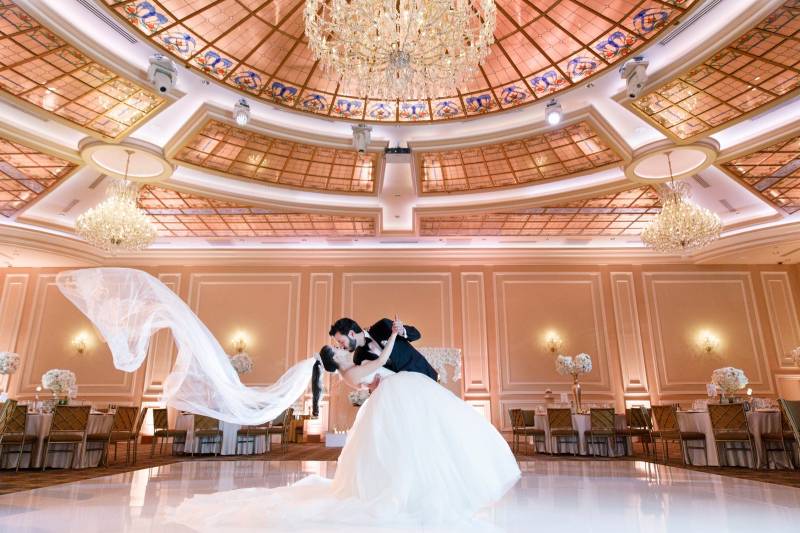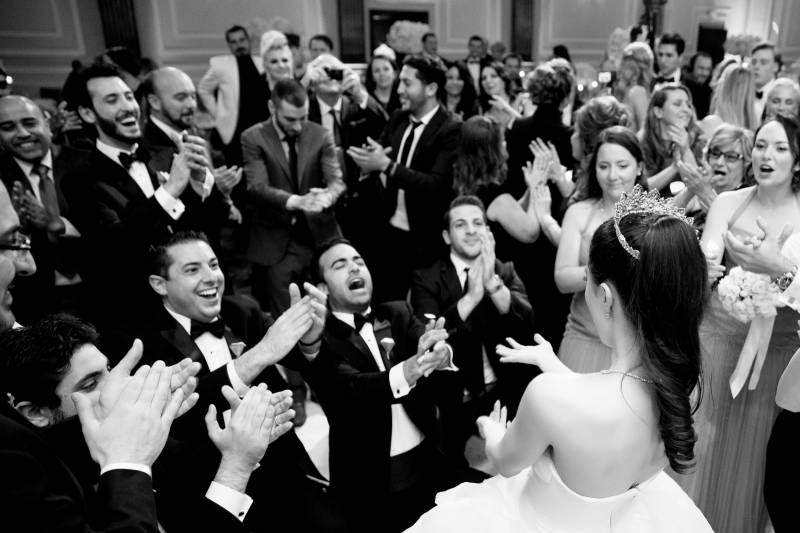 Victoria's advice for future brides is as follows:
"Try to enjoy every moment of planning. As stressful as it is, you will miss those times you spend together finalizing all your wedding details. Also, take it all in on the day of the wedding. The tendency is to want to speed some parts up, but it truly does go by very quickly. And when the night comes to an end, all you want to do is reverse time!"