It is a universal truth that magic exists beneath the surface of warm ocean tides. Rhythmic waves whisper the secrets of an undiscovered world that we will never know. And yet for centuries, we still stand along the same shorelines of our ancestors and indulge in its vast and mysterious beauty.
Vivi and Yoga, like many before them, share their first moments as husband and wife walking along the warm shoreline of the ocean. The reliable pull and release of the water ceremoniously welcomes them into a new life transition as earth, wind, and water merge in synergy.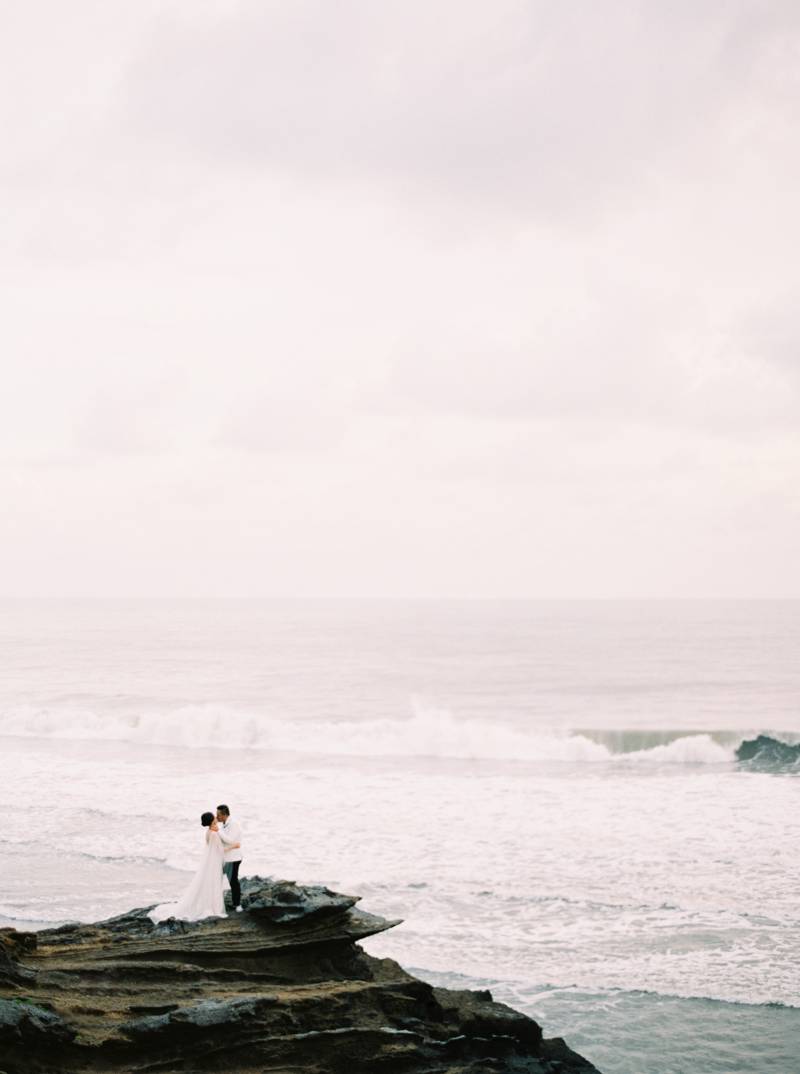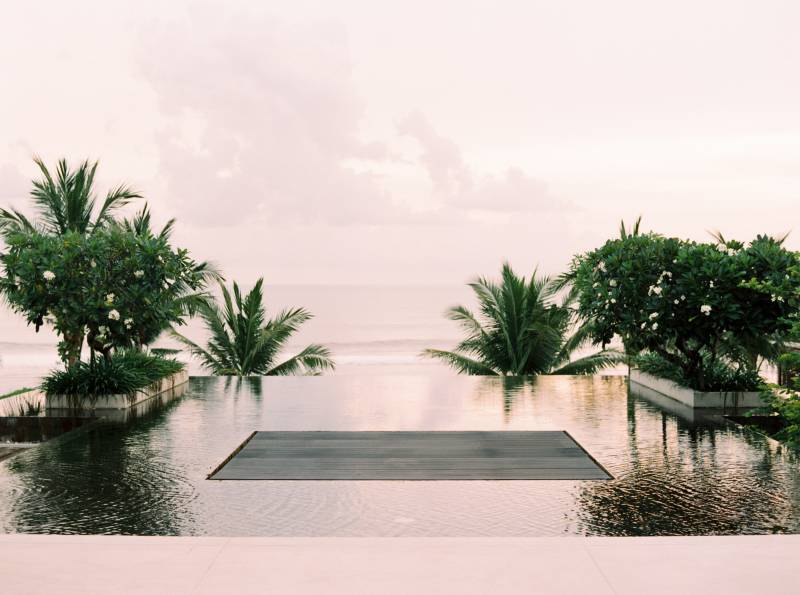 Destination wedding photographer Erich McVey has an incredible eye for composition. He specializes in medium format photography and focuses on soft lighting to create a distinguished, fine art aesthetic. We love the way that his photographs translate such peace and clarity within each stolen moment.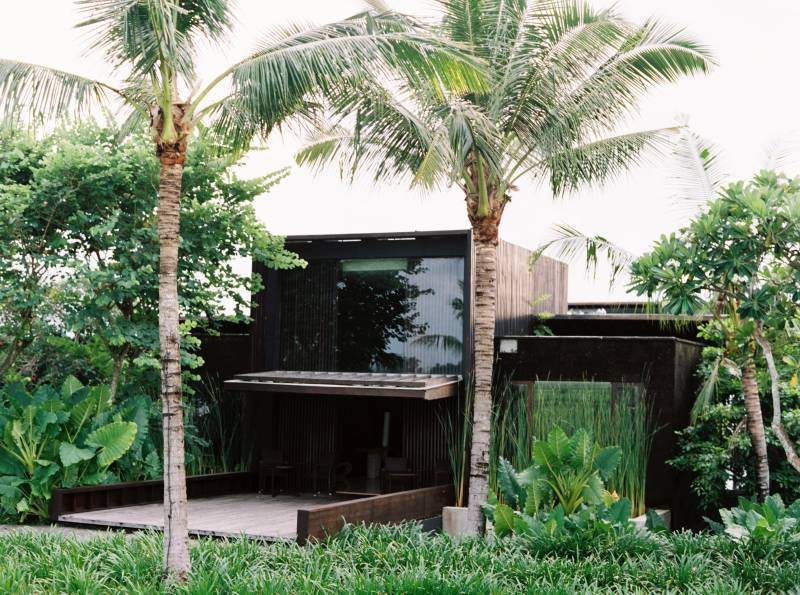 We are captivated by the juxtaposition of crisp geometric architecture hidden within of the lush Bali rain forrest. Rectangular structures and perfectly level infinity pools at the Soori Bali create an almost utopian balance among the island of unruly greenery.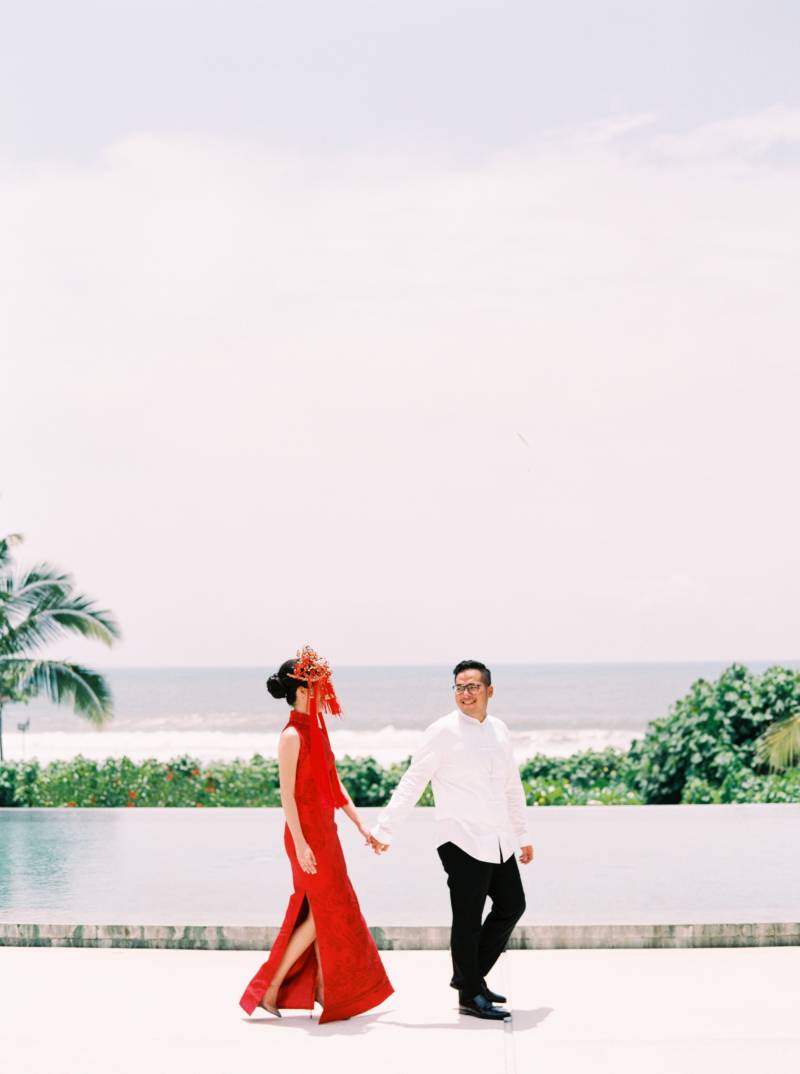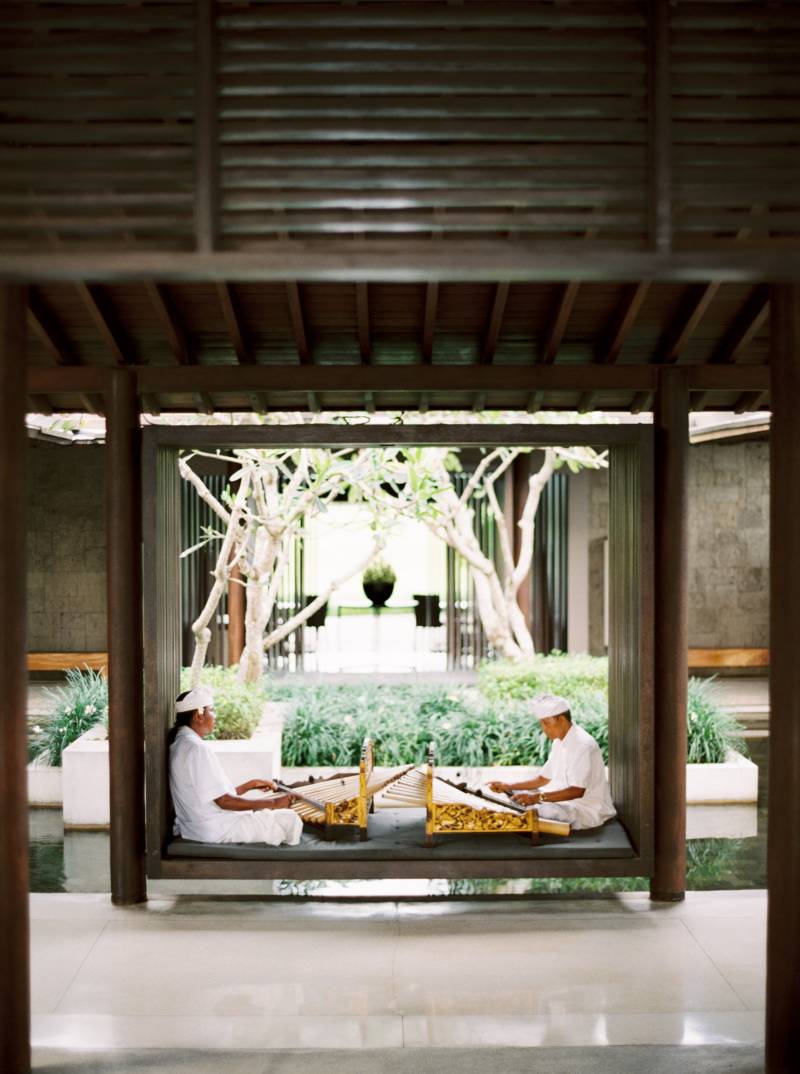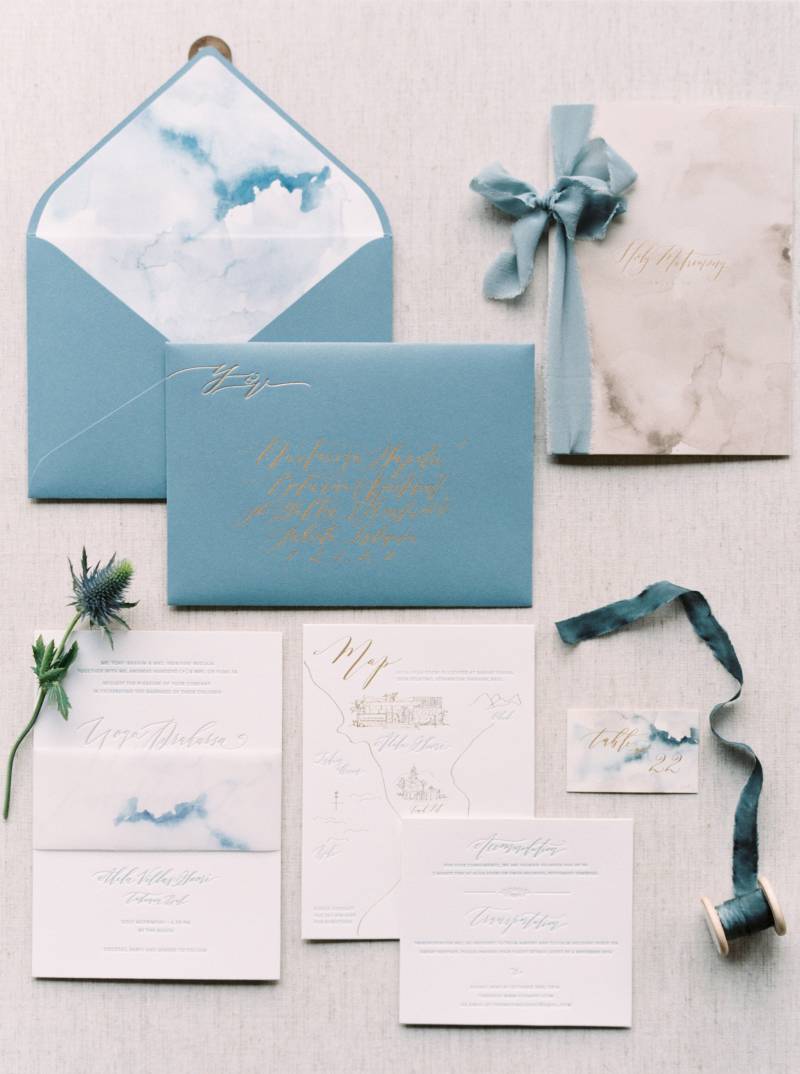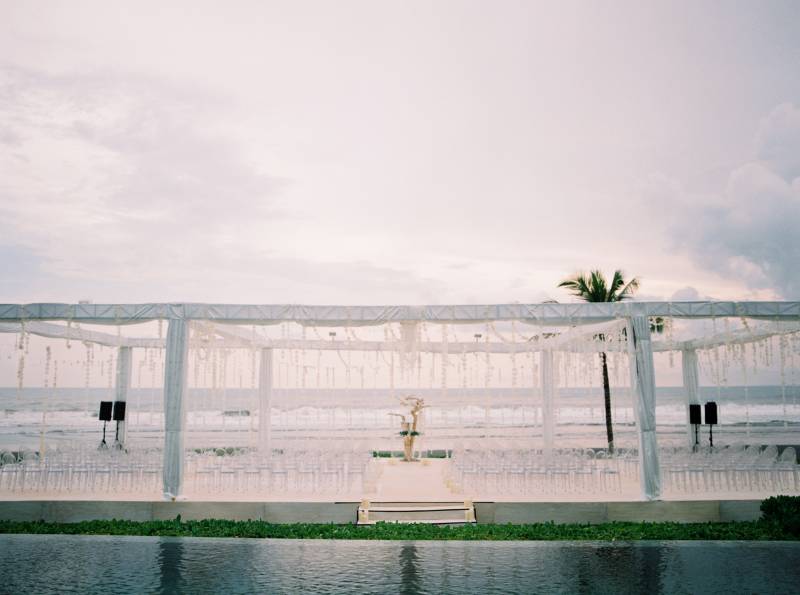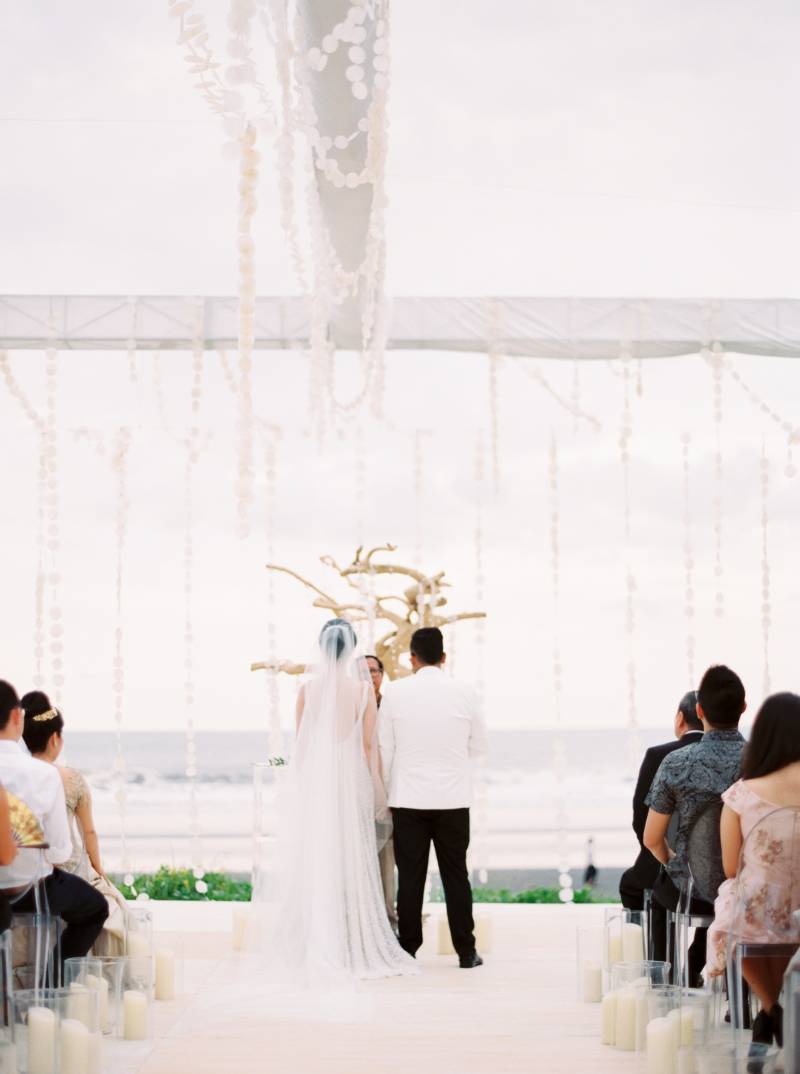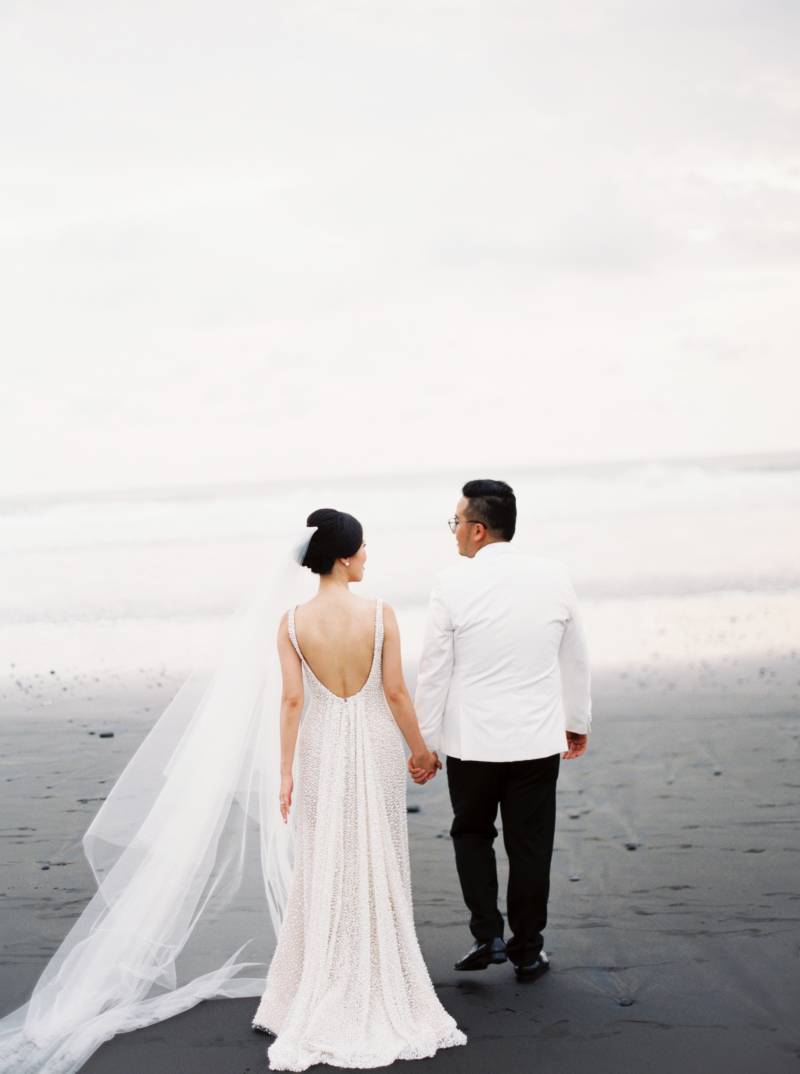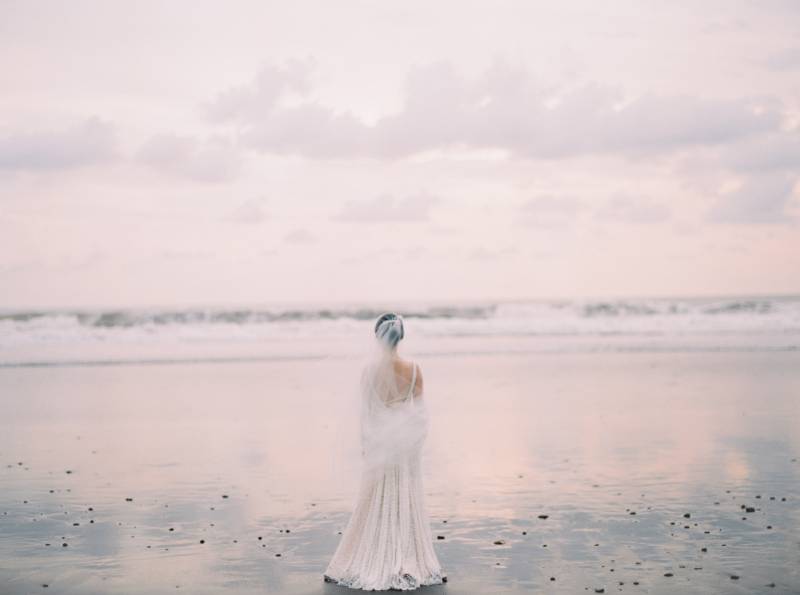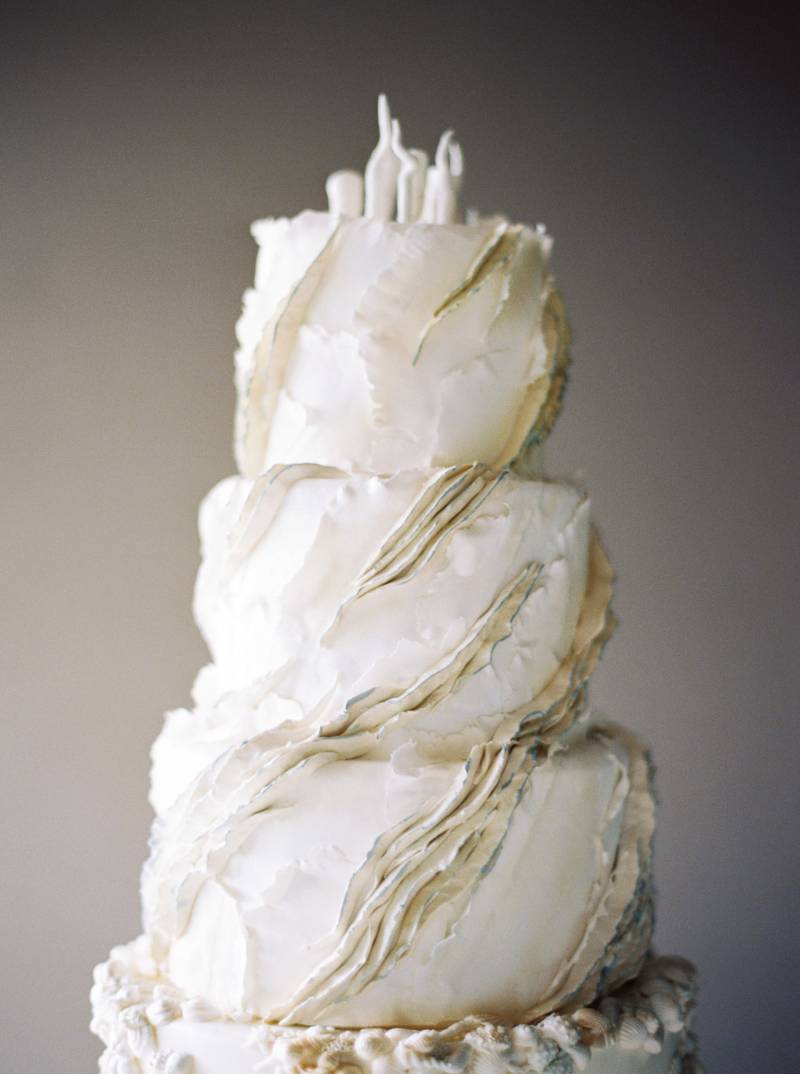 This ocean-inspired cake design by Lenovelle is absolutely stunning. The organic movement and texture translates an unrivaled and sophisticated femininity. It is reminiscent of a dancing ball gown skirt or soft waves crashing along the beach.