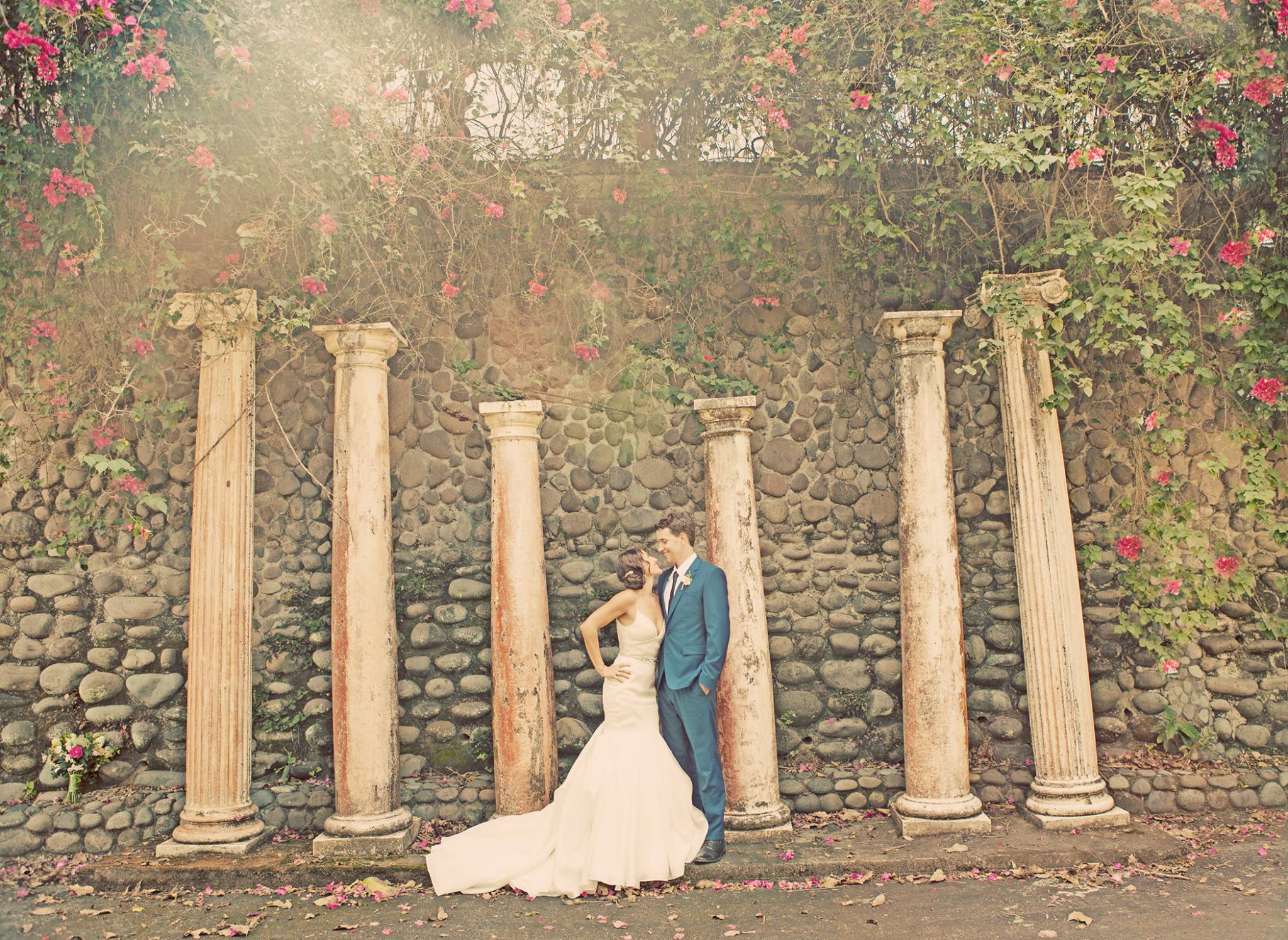 Californians Sarah and Rob hosted an utterly glamorous celebration on the cliffside at Zephyr Palace in Costa Rica. The stunning bride tells us, "My father fell in love with Costa Rica in the early '90s and now lives there six months out of the year. I have been fortunate enough to travel down to Costa Rica about every other year for almost 20 years. So, although it was a destination wedding it was also like hosting 80 of our closest family and friends in a place that feels like home." Guests rented beach houses in Hermosa Palms and the newlyweds hosted poolside celebrations and outdoor dinner parties all week long. Sarah says, "It was wonderful-- families and friends blending and all getting to know each other before the actual wedding, so the day of Rob and I were able to really be in the moment and enjoy."
The locale
"Rob and I were planning on getting married but were not yet engaged when we traveled to Costa Rica in January 2014. My dad insisted on taking us up to Villa Caletas and Zephyr Palace during our trip. We were just blown away by the venue and the rest is history. Zephyr Palace is such a spectacular venue, it's situated high up on a cliff with sweeping views of the royal blue ocean, lush jungle and mountains in the distance. The grounds are surrounded by jungle and paved with dramatic stone. The ceremony and reception site has big terra cotta colored columns that surround an infinity pool. Big black and white checkerboard floors contrast the yellow walls."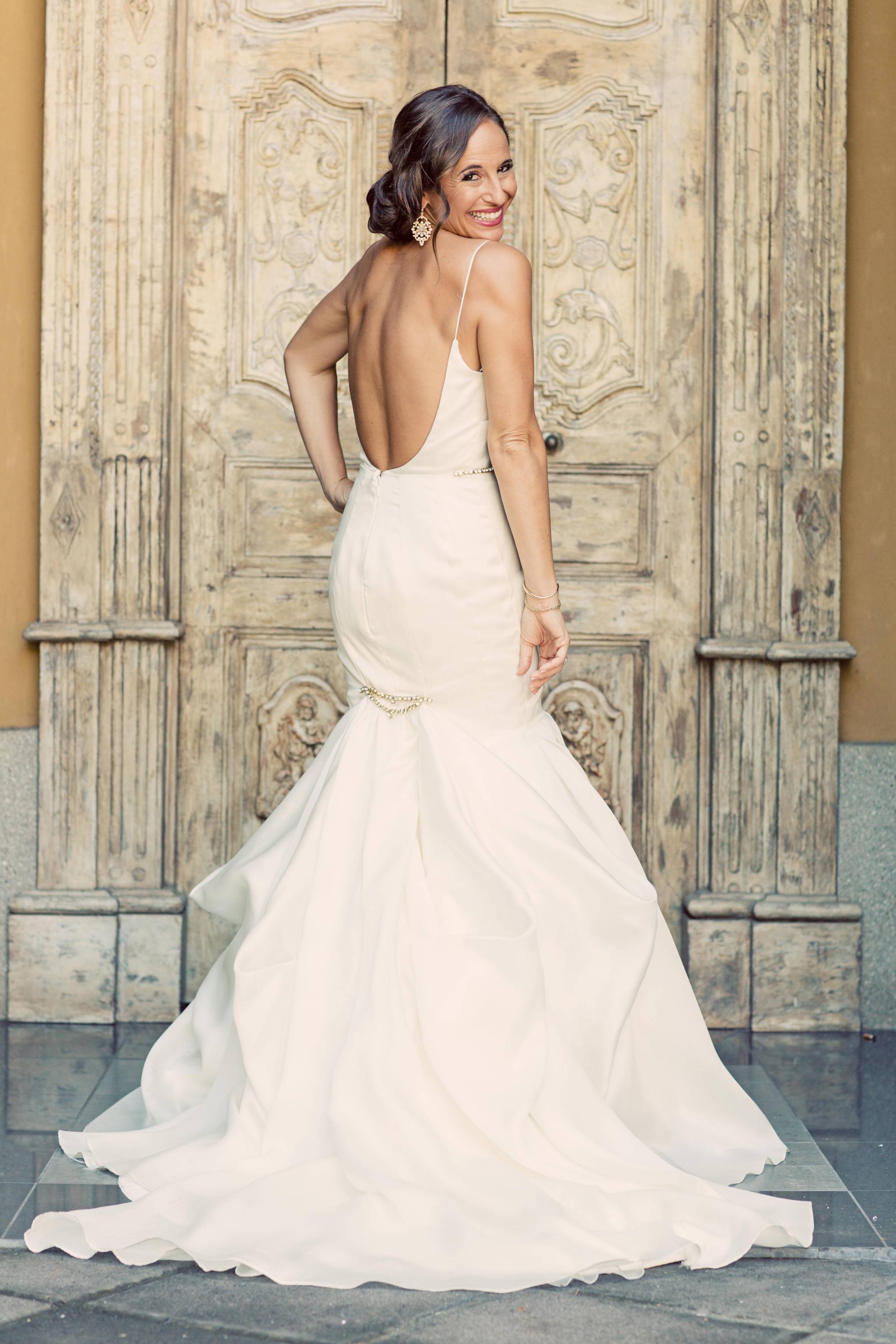 The dress
I was the bride that literally tried on 100 dresses before I found "the one". The gown I chose was so different from what I initially thought that I wanted, but the moment I put it on I pictured myself waking down the isle. My thoughts immediately went to Rob and the look on his face seeing me for the first time and I knew it was the one. I ended up choosing a 2014 Alvina Valenta gown from the JLM flagship salon in LA. I had the back lowered chose to opt gold details. I loved the gold and rhinestone "India wedding" belt that I wore by Child of Wild."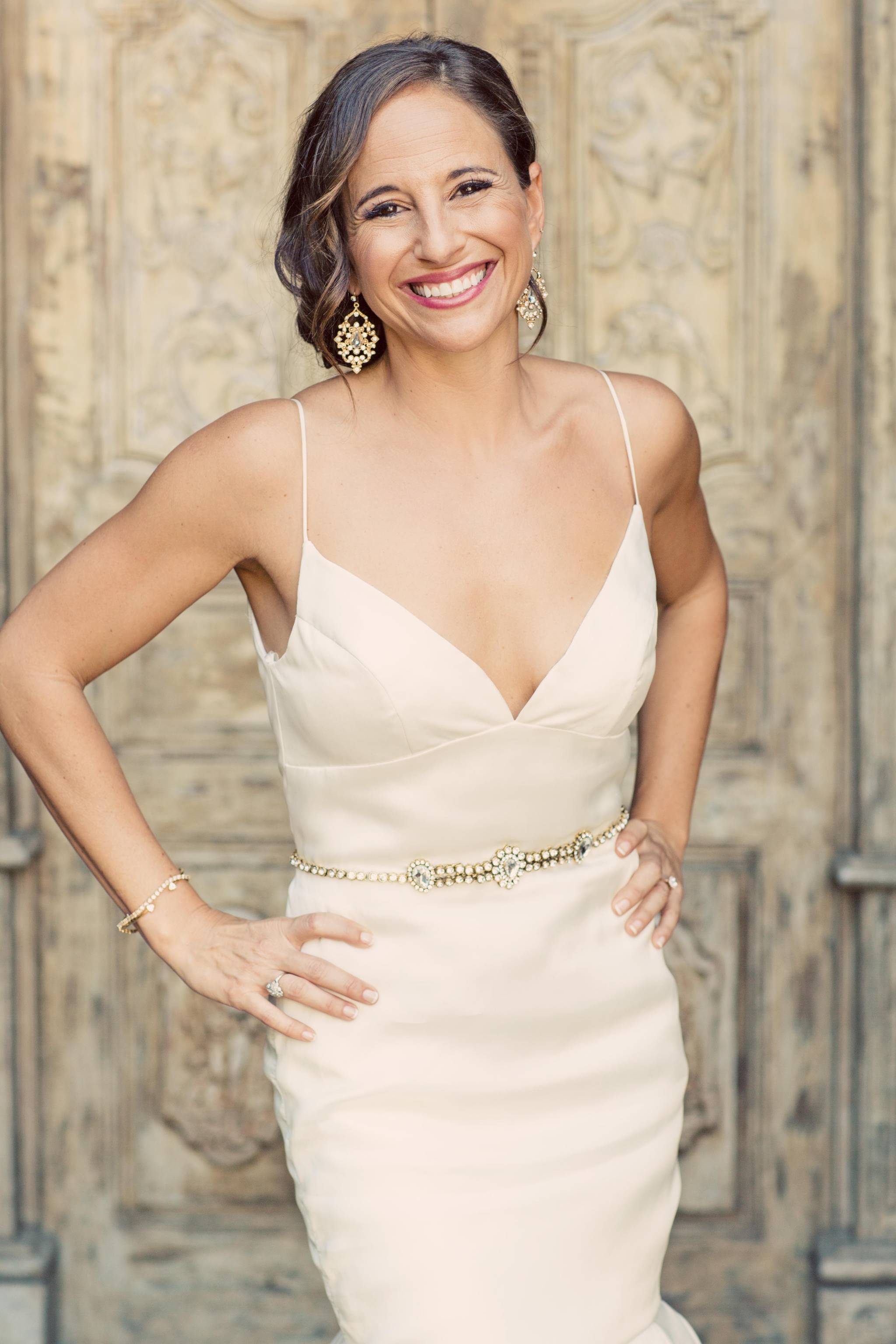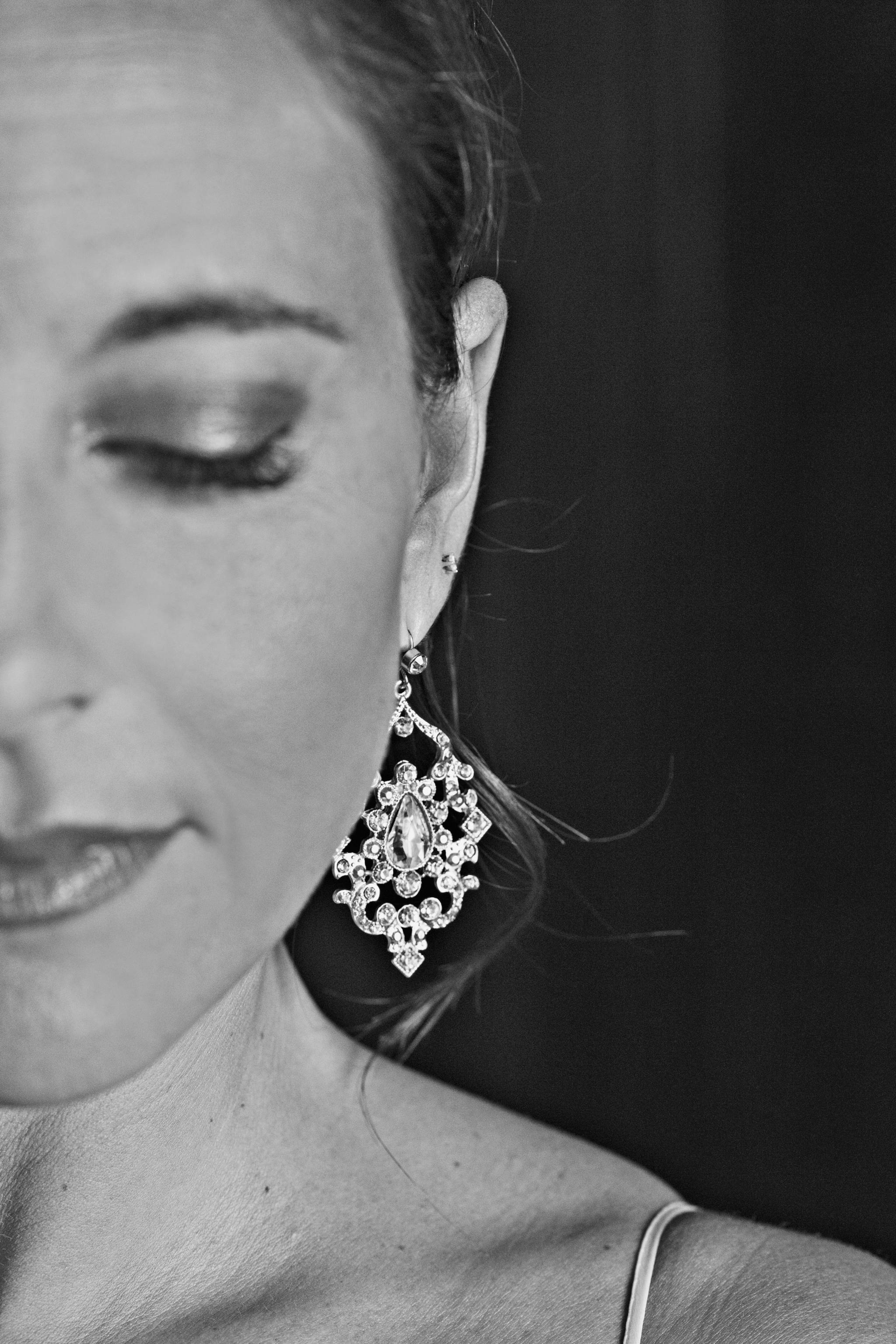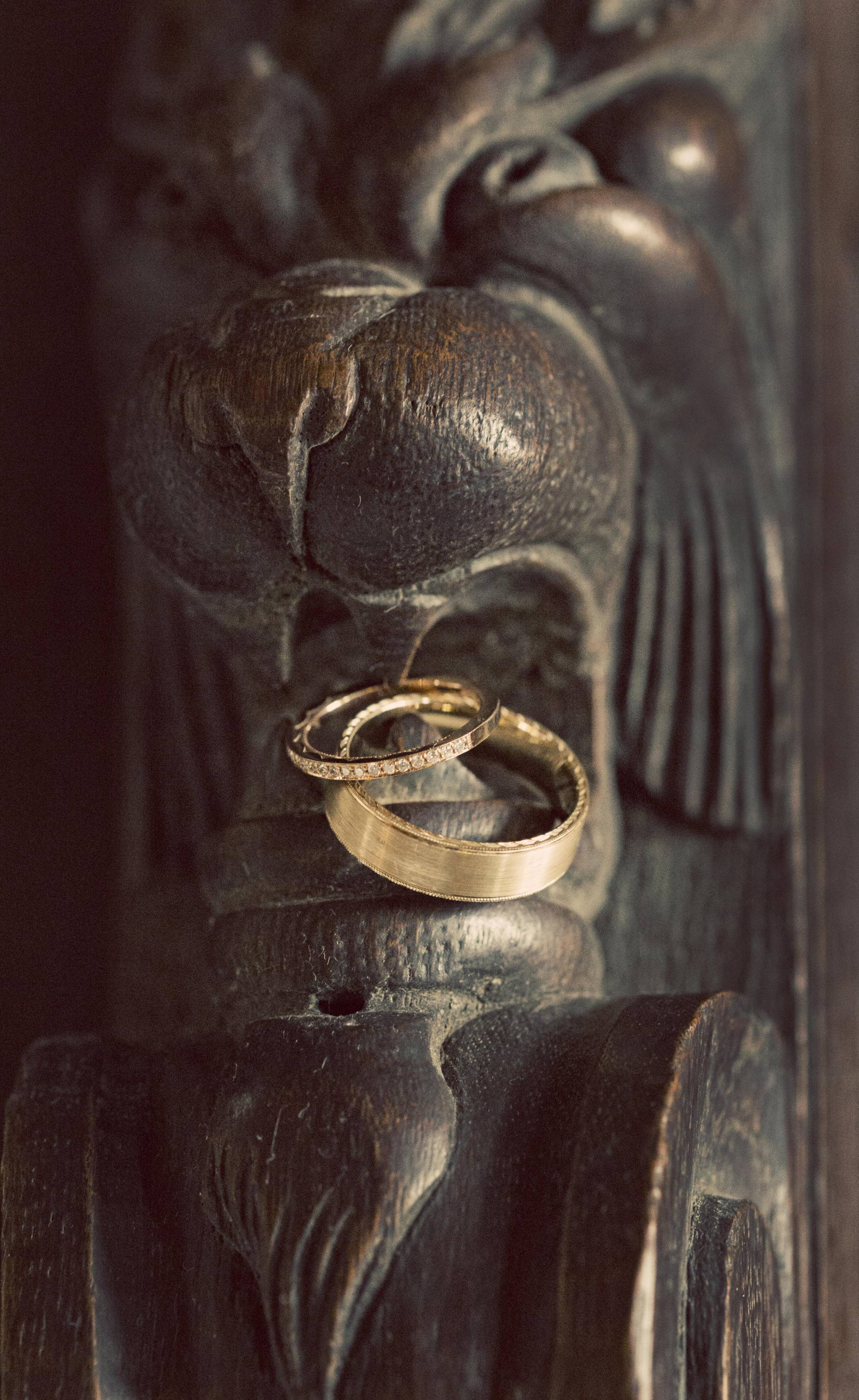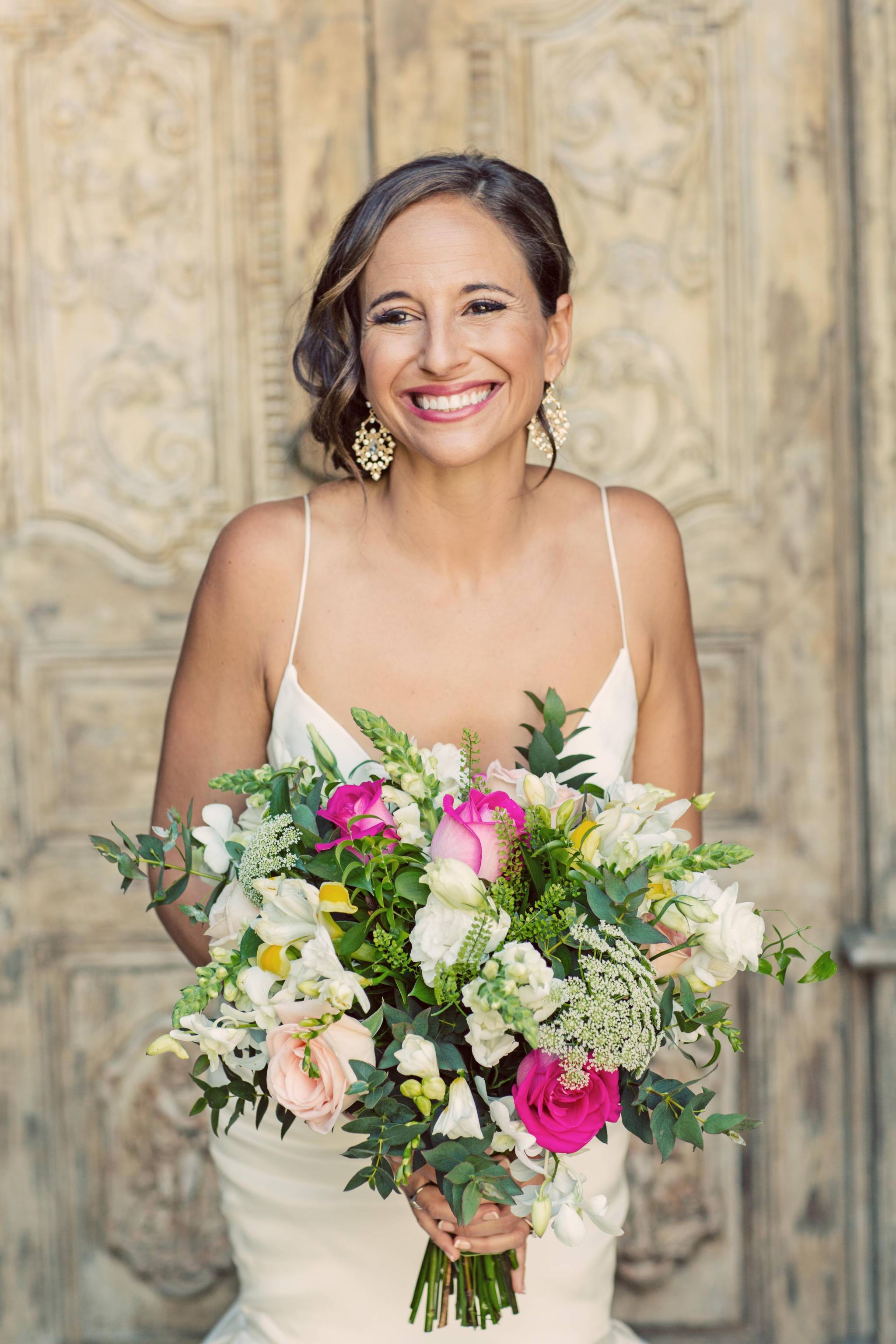 "As for the bridal party I stuck with the gold and metallic theme, allowing each girl to pick her own dress. Rob looked super handsome in his Hugo blue suit. We chose a slightly different tone of blue for the groomsmen who looked sharp in their vests and black ties."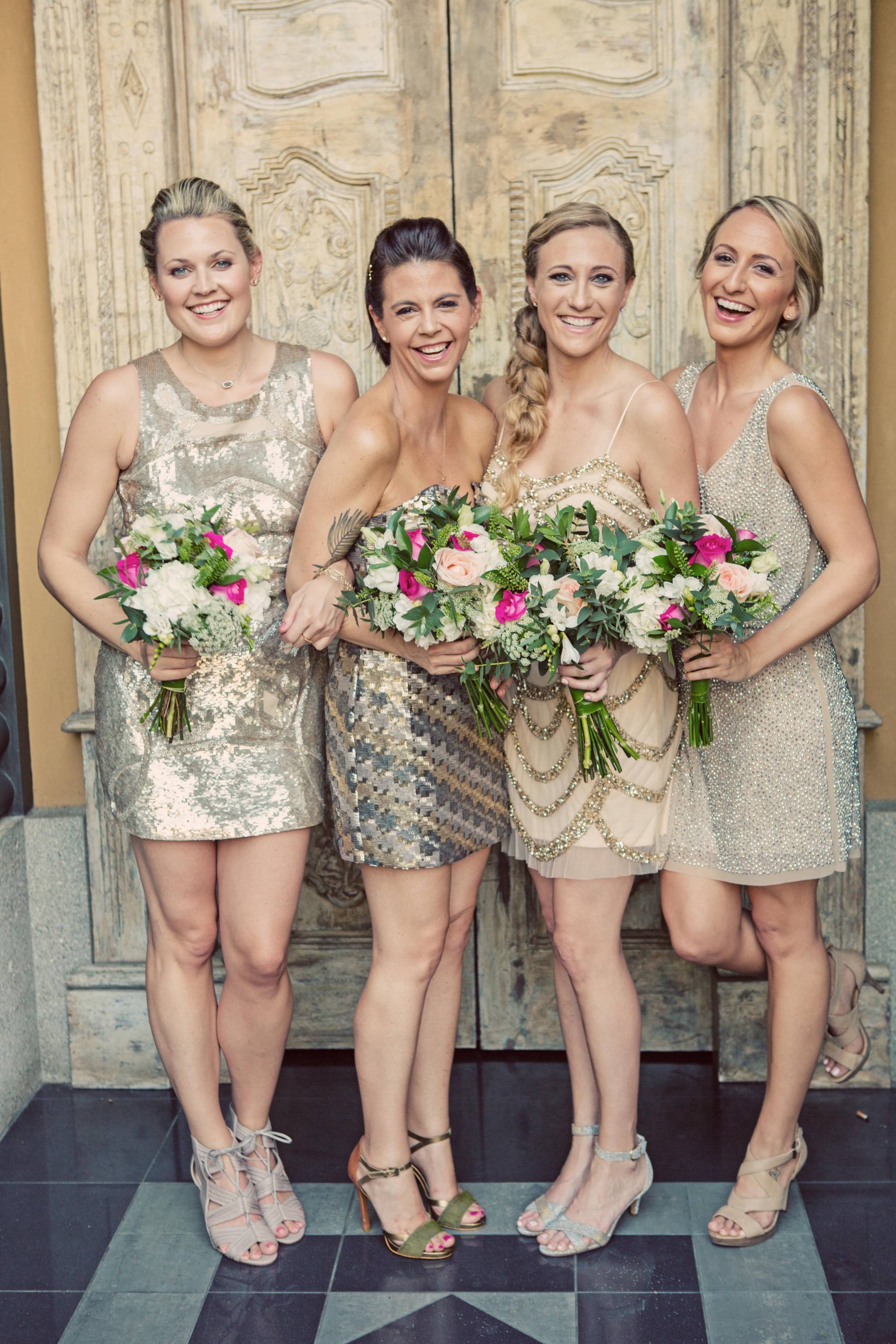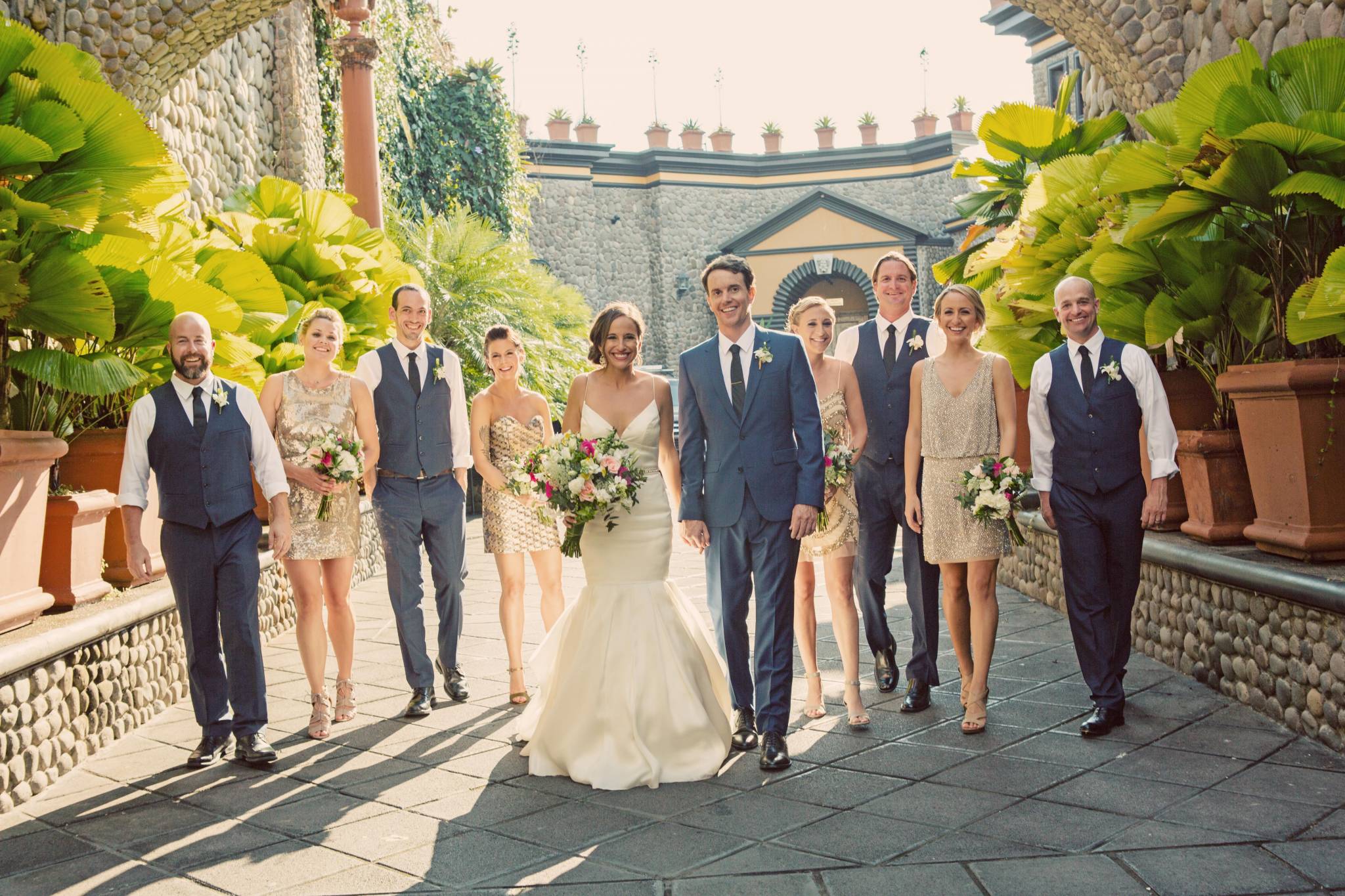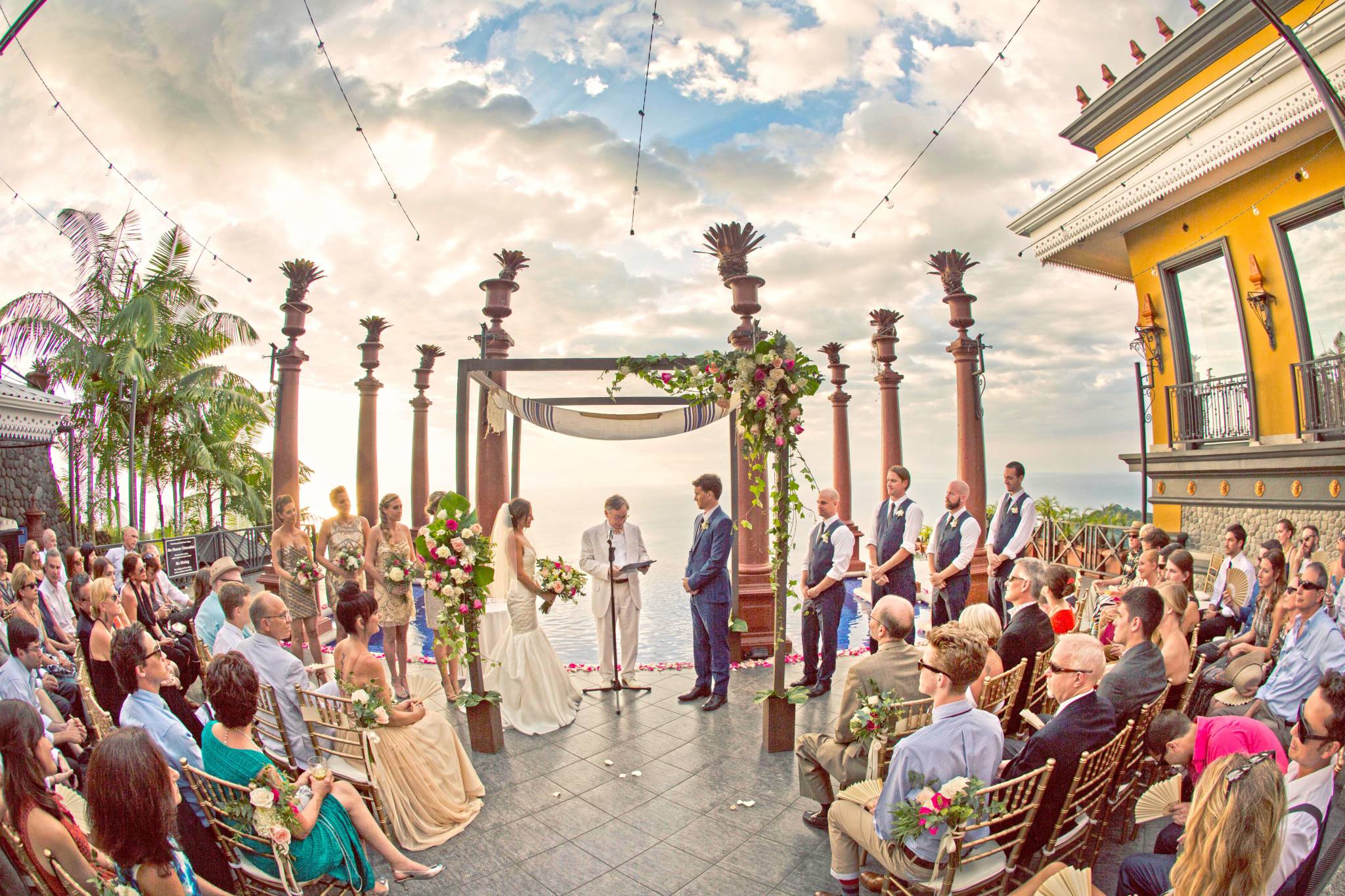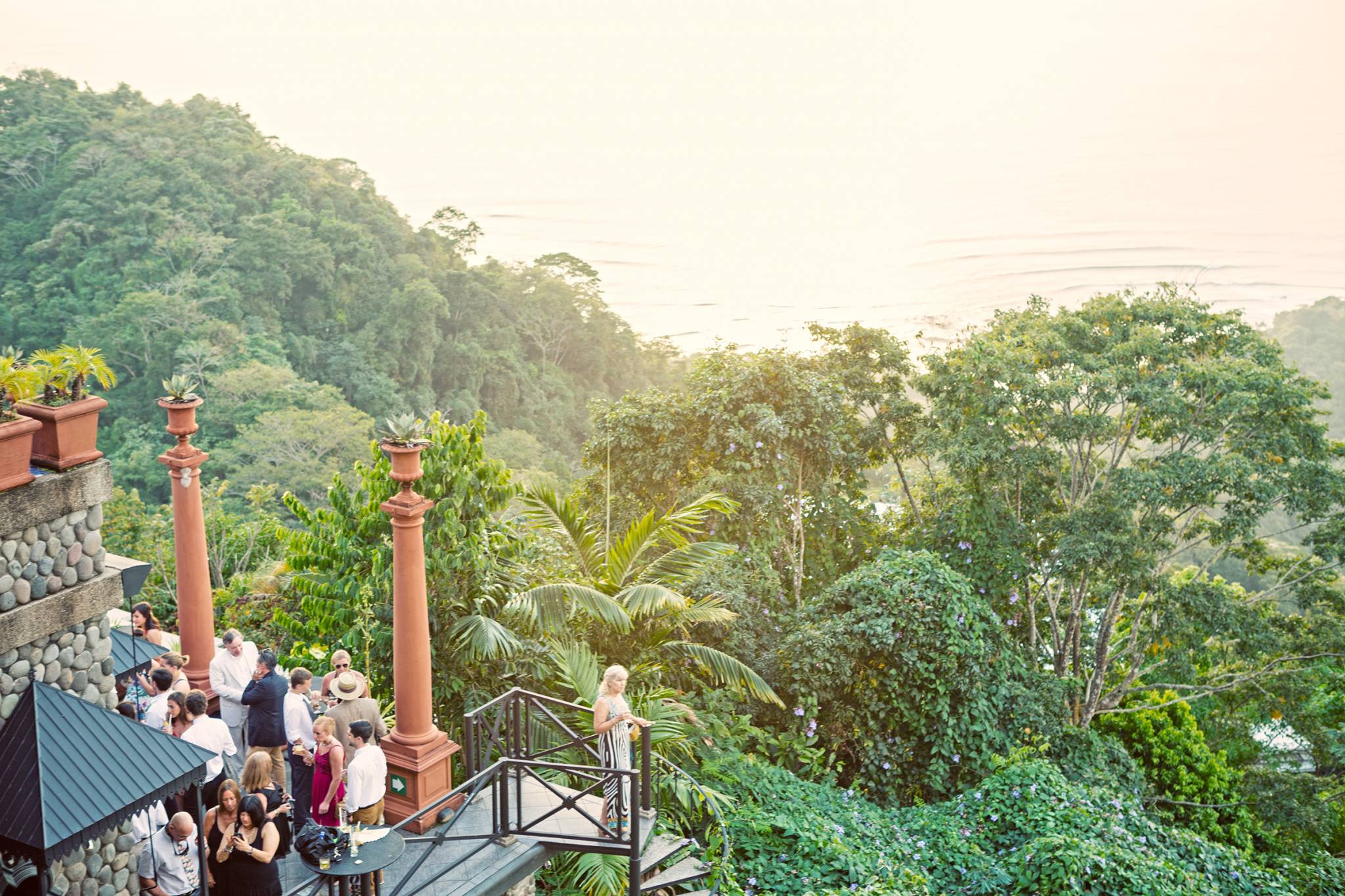 The decor
"This space was so striking as is that I just wanted to bring a natural softness and vintage feel to the day. I chose not to have wedding colors but to instead focus on cream, lace and gold details, as well as natural greenery. I incorporated vintage gold mirrors, mercury glass votives in several shapes an sizes as well as gold frames and other gold details into the decor."
"For the flowers, I wanted to go natural, soft, and romantic with pops of color (ss opposed to bright and tropical, which would seem to be more traditional Costa Rica-style). I went with a more free flowing bouquet tied with leaves. One challenge I found in having a Central America destination wedding is that pretty much most all of the types of flowers that I had dreamt about were unavailable there. My florist did a great job at mirroring the feeling that I wanted with flowers that were available. Although I was nervous, in the end I was super happy with my flowers and the beautiful arrangements on the chuppa."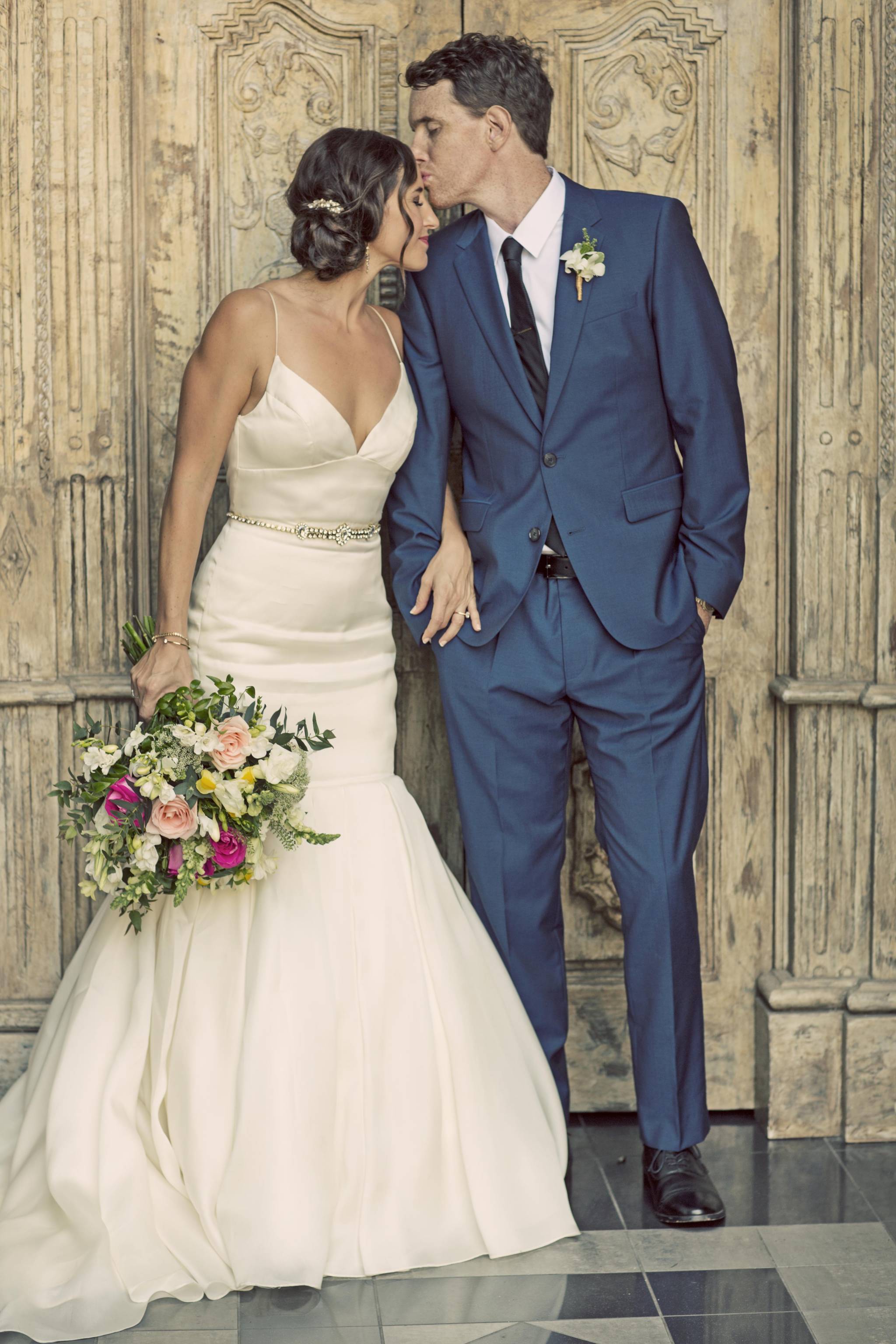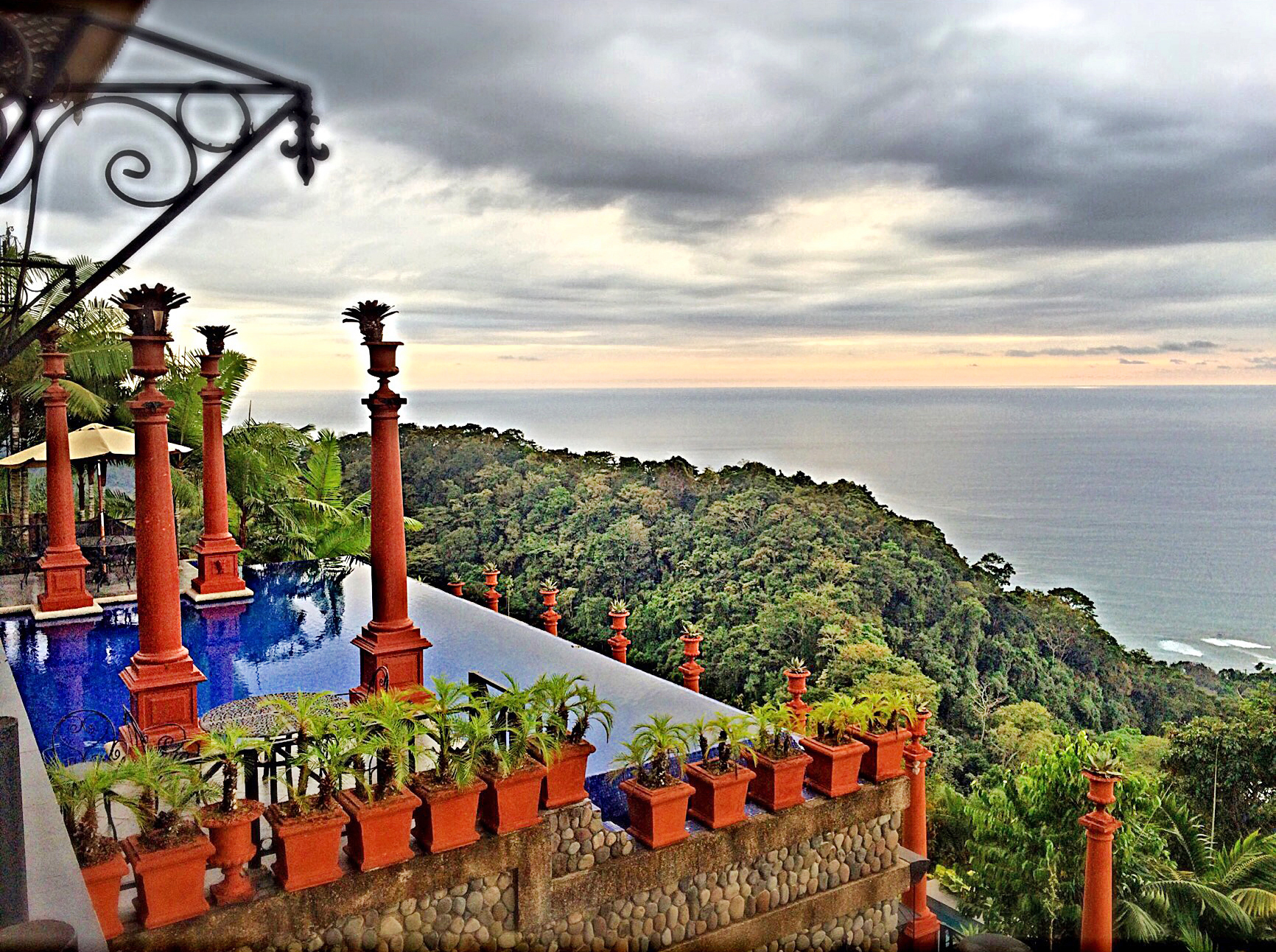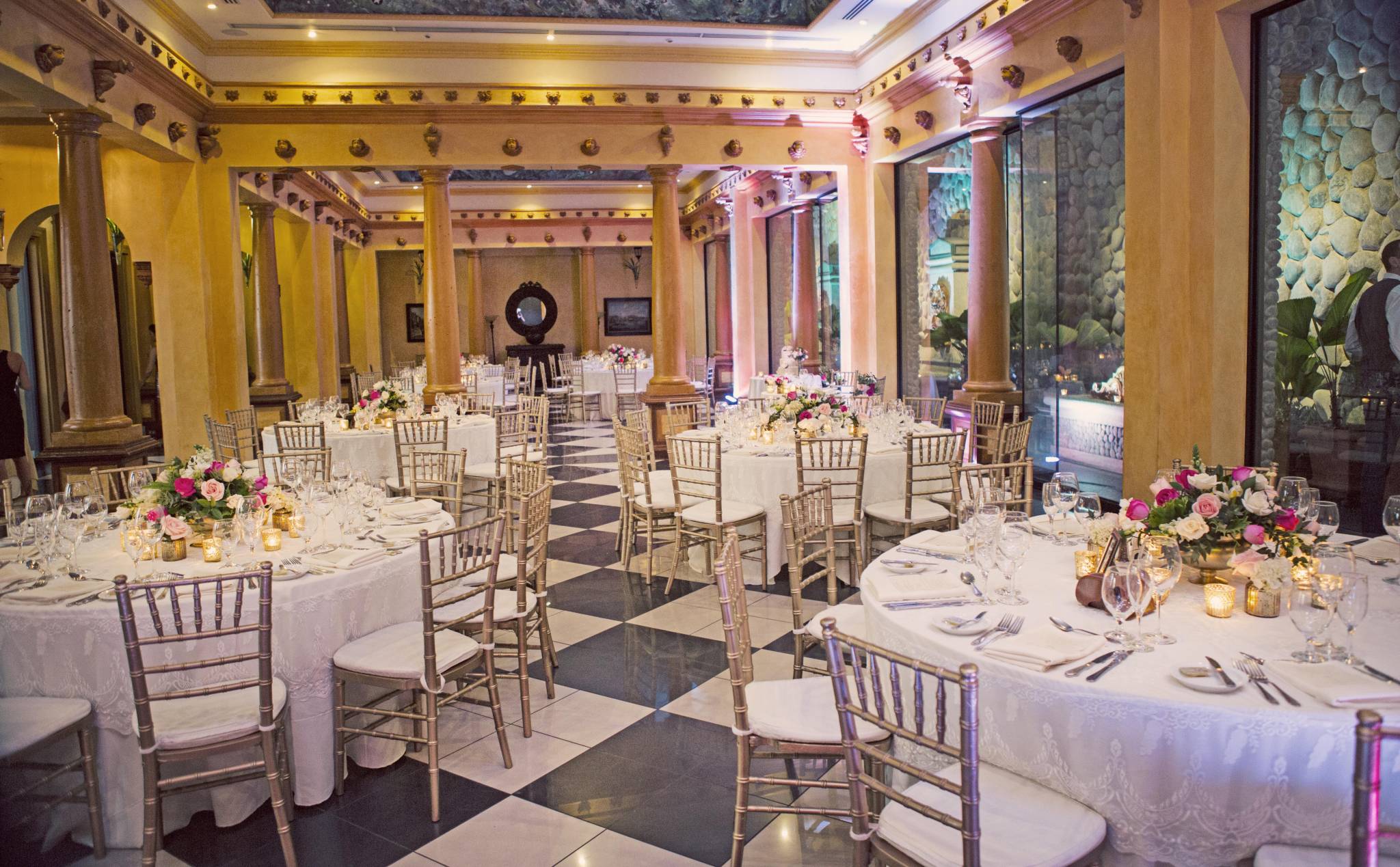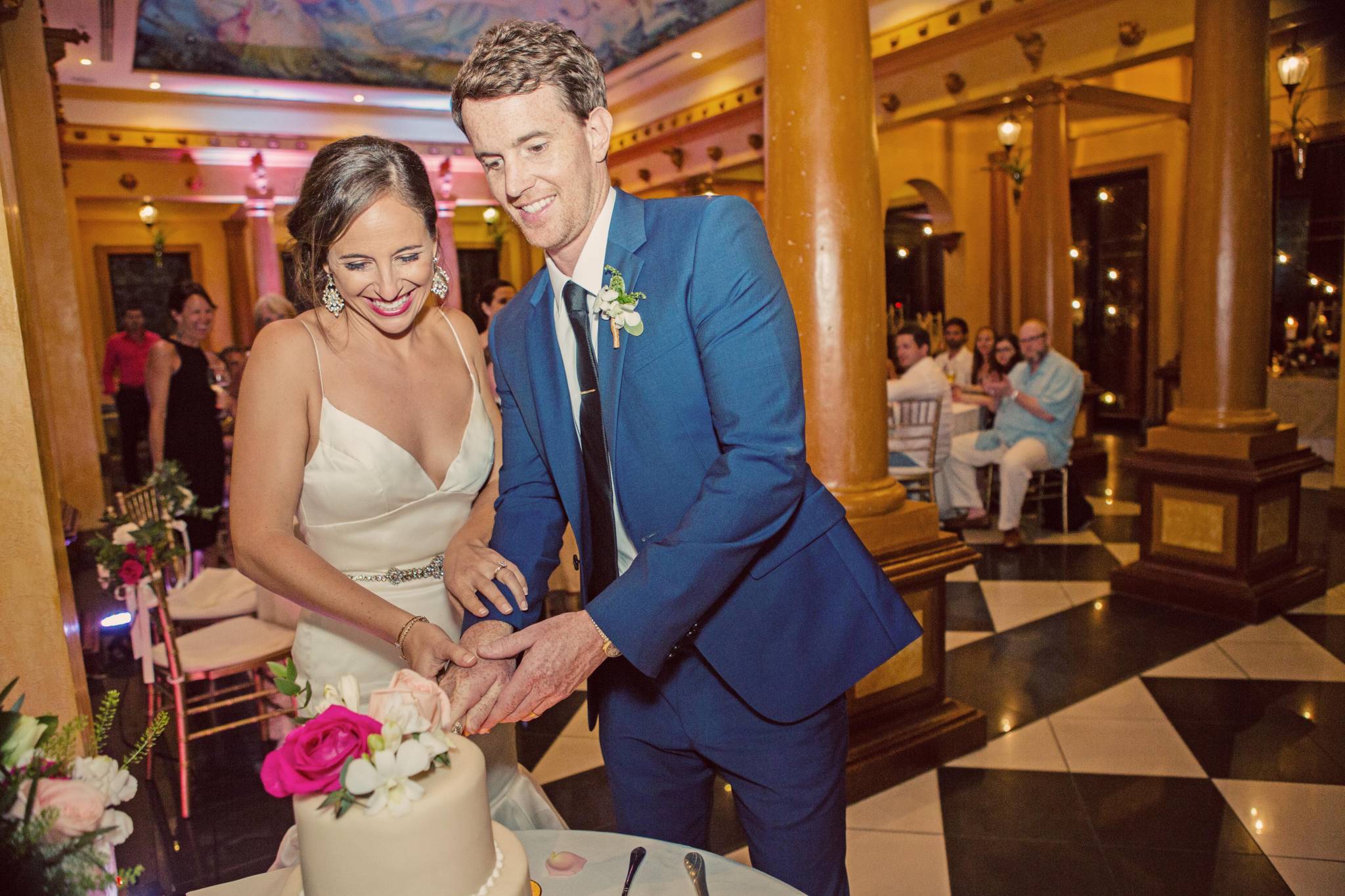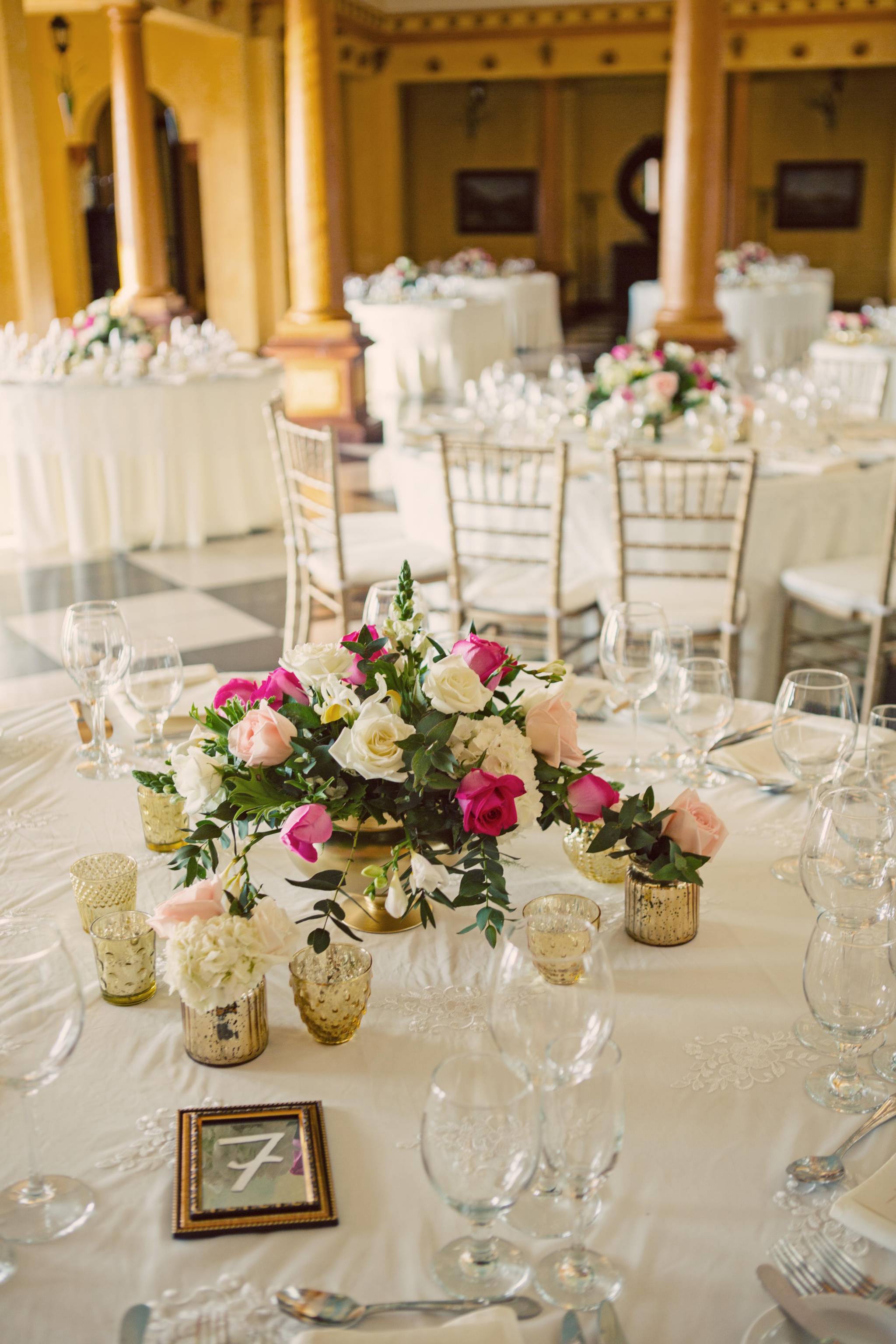 The team
"With the destination wedding a lot is up in the air. My nerves were settled on photography because I flew my friend and uber talented photographer, Justin Lee in from San Diego. As for other vendors, advise and day of coordination, I relied heavily on my wedding planner's knowledge and recommendations. Chelsea Brandau of Oasis Weddings did a great job and hired on wonderful vendors that I couldn't have been more pleased with."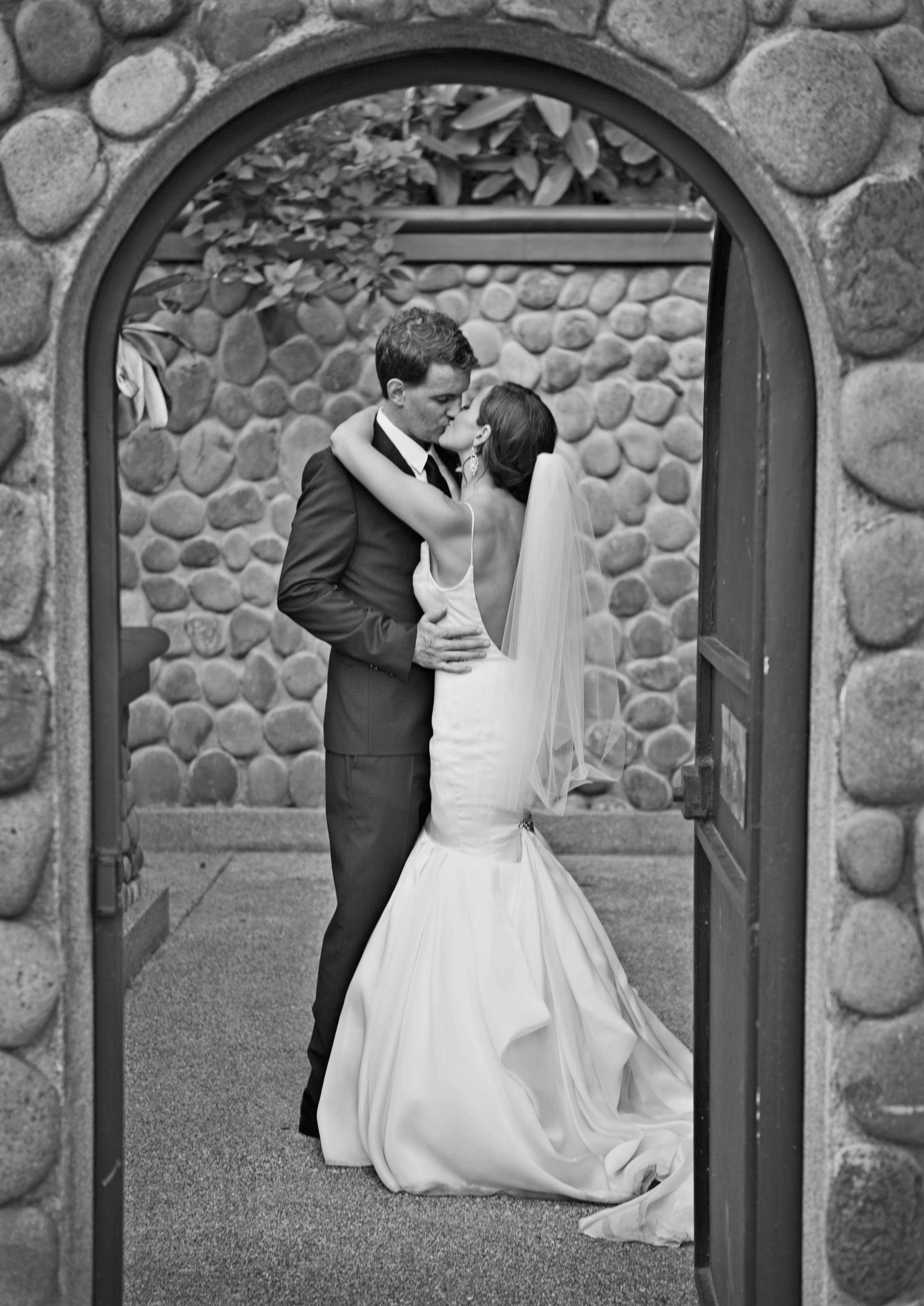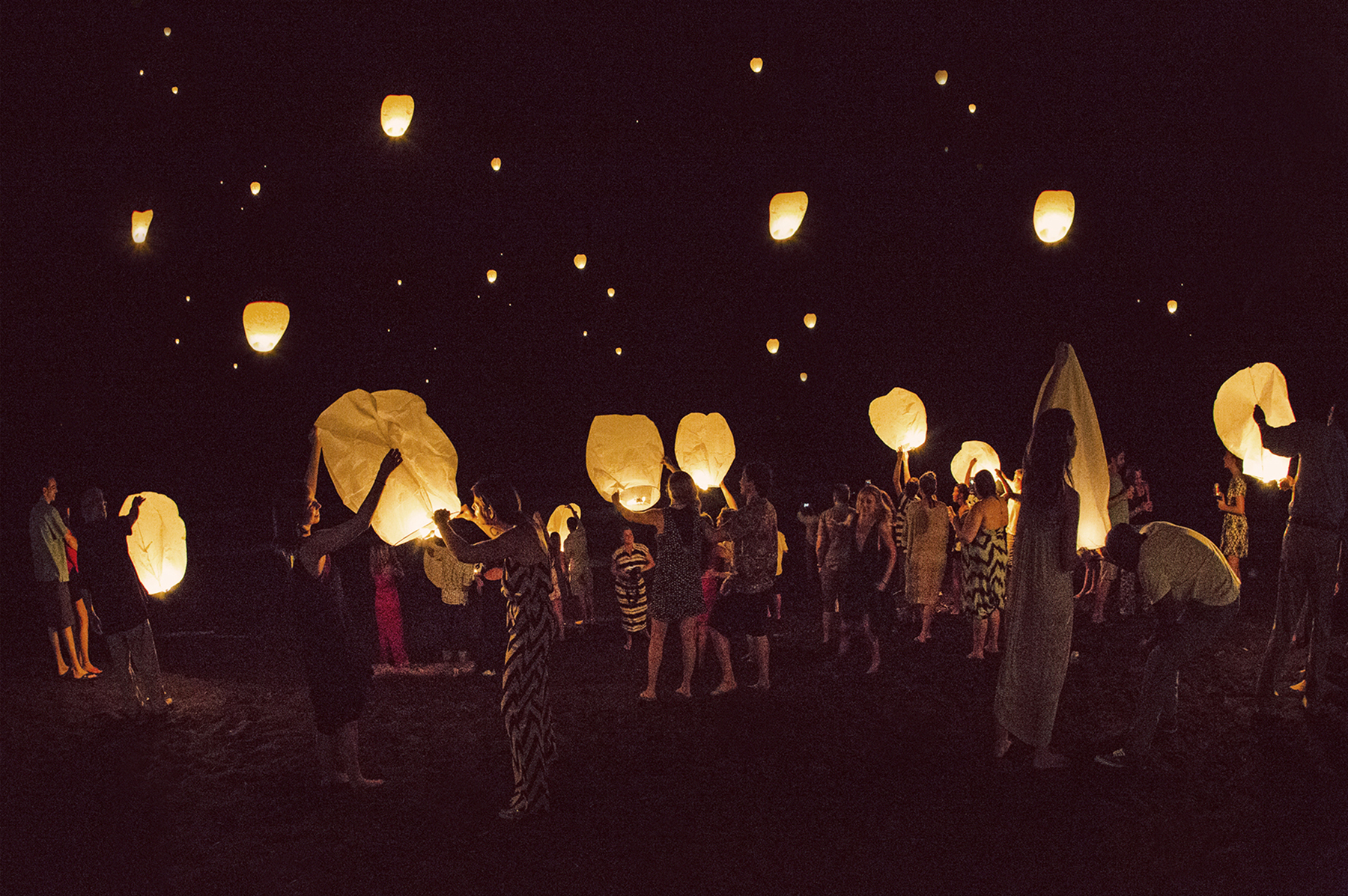 "One of the biggest highlights of the evening was that we surprised the entire wedding with a stupendous 7-minute firework show. The fireworks were set off down the cliff below us so the blasts were almost eye level. Simply amazing! We are so lucky to have such amazing friends and family who took time from their lives to celebrate with us in paradise. It was truly the best week of our lives and the wedding our dreams."