Koa and Tanner both grew up on the island of Maui, so it was only fitting that the high school sweethearts returned home to be wed in front of their closest family and friends. The bridal party got ready in the house of Tanner's aunt in Haiku then headed out to Old Maui High to take photographs in the picturesque ruins. The ceremony took place in upcountry Kula, overlooking the waters of south Maui.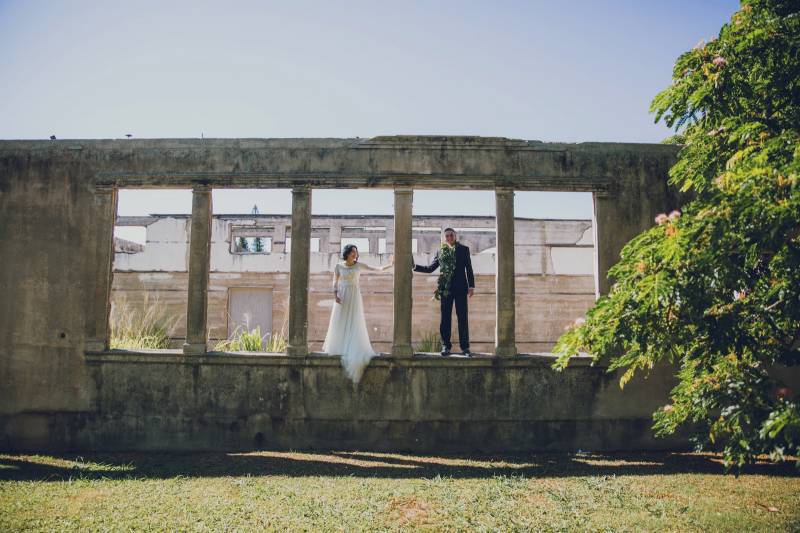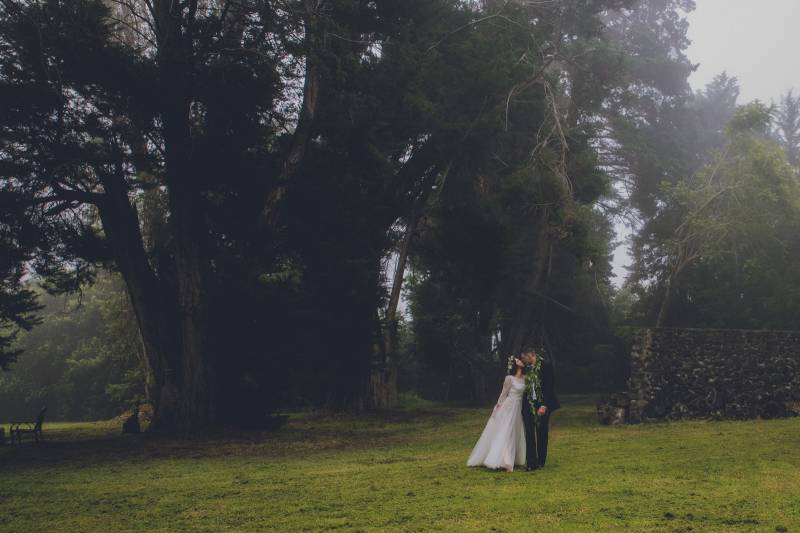 The Proposal:
"I just got off of work, it was about 9:30 pm. It was pouring outside and 34 degrees in Prescott, Arizona. Koa decided we should go on a walk around the courthouse and look at the Christmas lights. As I walked up the steps Koa went on one knee and gave me a golden pineapple. Throughout our relationship Koa had given me pineapples on different special occasions and even got a tattoo of one. Although his proposal wasn't extravagant, it was beautifully simple and I will remember the way I felt that night for the rest of my life."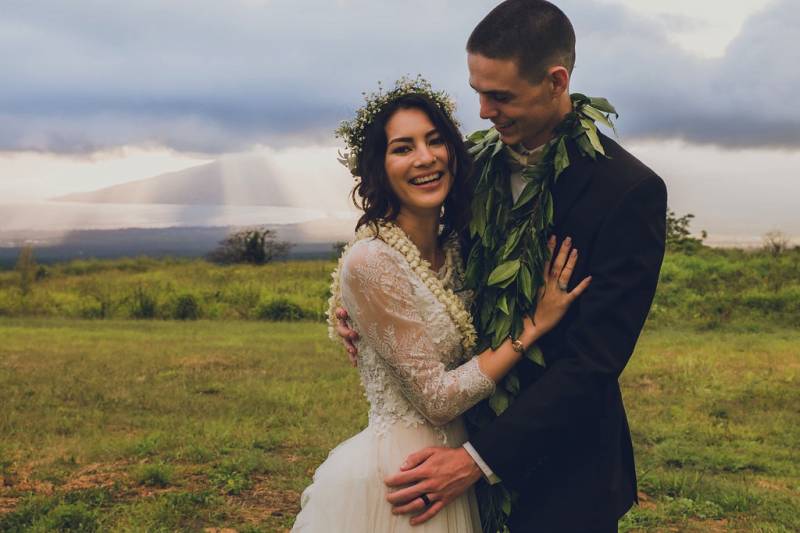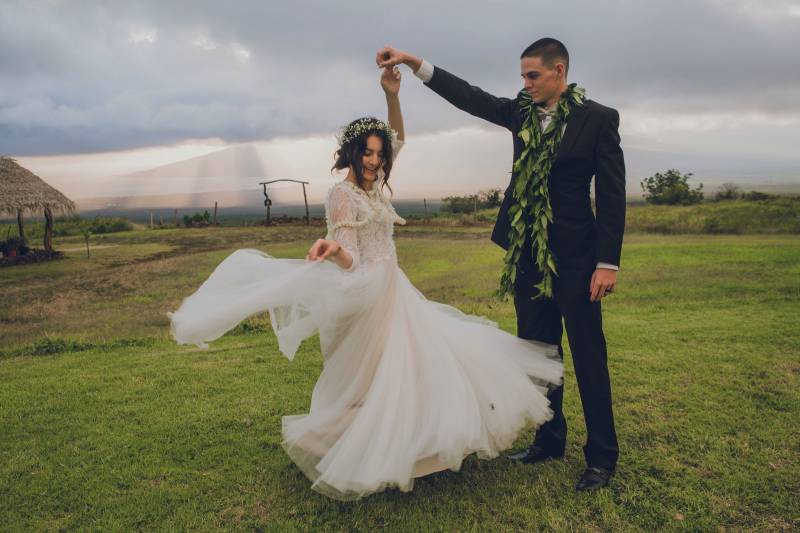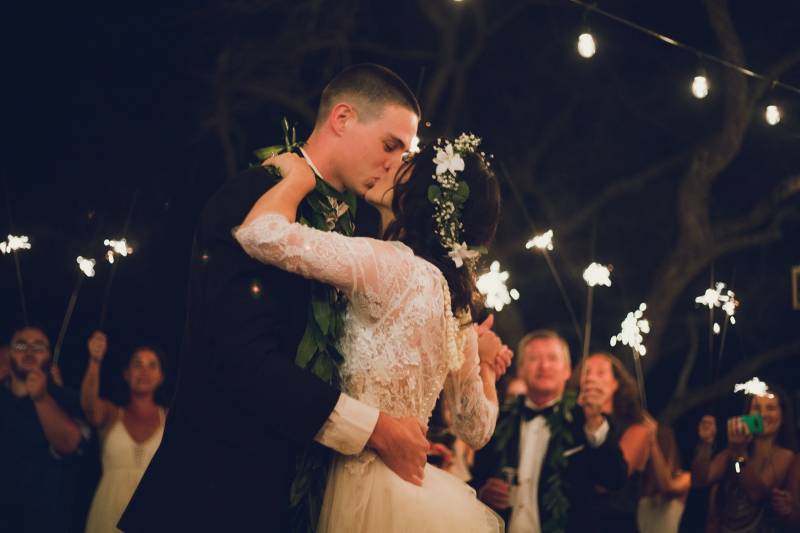 "My favorite wedding day memory would be our first dance, everyone held 36 inch sparklers around us, waving them while we danced. It is something I won't ever forget."