The destination elopement of Yaarah and Drew is truly a fairytale- complete with a 15th Century Italian castle, a crystal blue volcanic lake, and a bride dressed as a princess with soft curls in her hair.
The story begins with a couple that lives in Hawaii on the beautiful island of Oahu. They began to plan a traditional wedding in the tropical town of Hana on Maui. As the guest list grew and the planning became a bit overwhelming, Yaarah and Drew began to yearn for an intimate elopement away. Thus began the search for the most romantic Italian setting.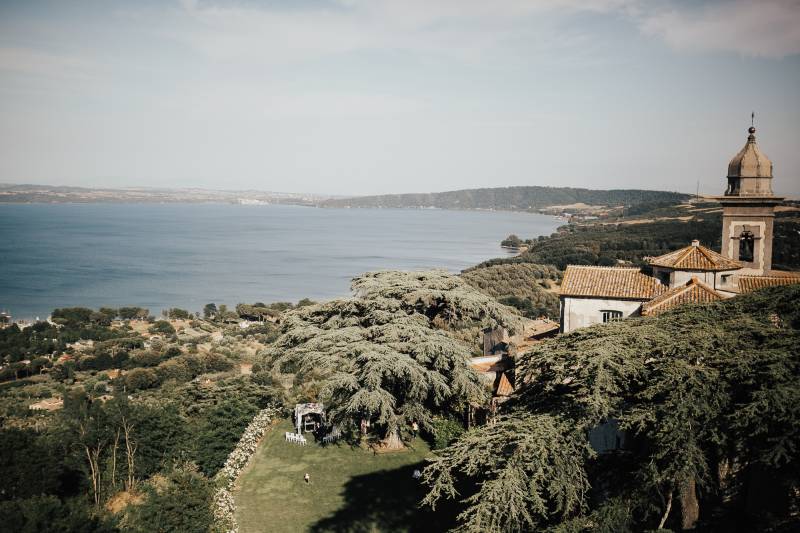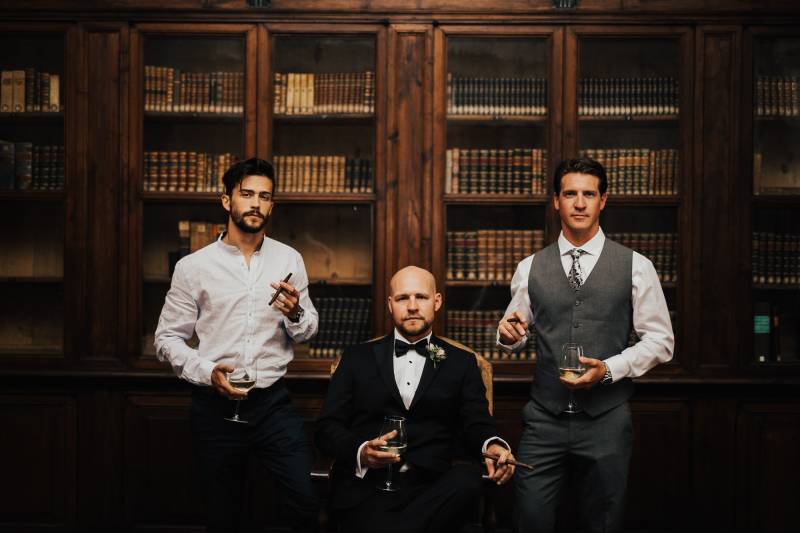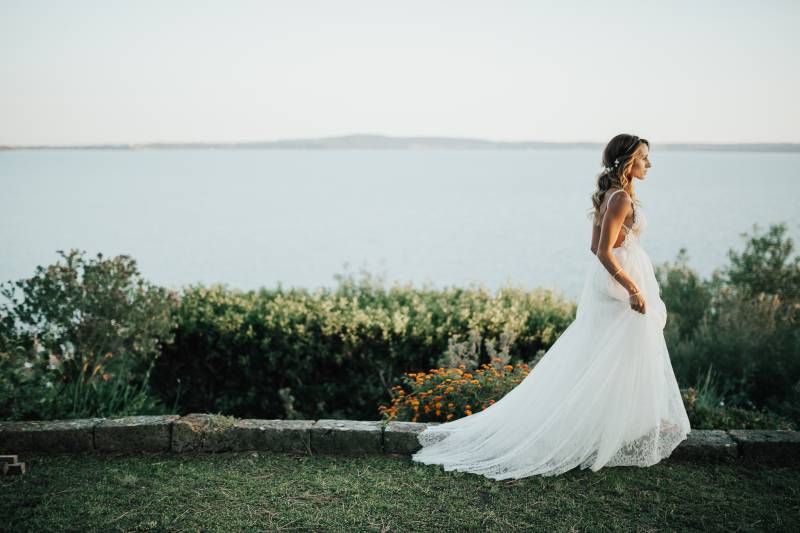 Just outside of the city of Rome lies the Odescalchi Castle along the calm waters of the Lake Bracciano. Its ceilings are constructed of stone vaults and its walls are decorated with deep-hued frescos. Just outside of its vine-covered tower lies a peaceful lawn overlooking the lake. It is here that Yaarah and Drew exchanged their vows in front of a few and dearly beloved family members.