As half of Amanda and Daniel's family members were based in Australia and half in the US, it was only natural that Hawaii served as a perfect half-way meeting point for their wedding location. Amanda discovered Maui's Haiku Mill through researching wedding venues and fell in love with the stunning scenery. After just one visit to the Mill, the couple was struck by its magic! Thus, it was decided that this would be the perfect location for their island destination wedding.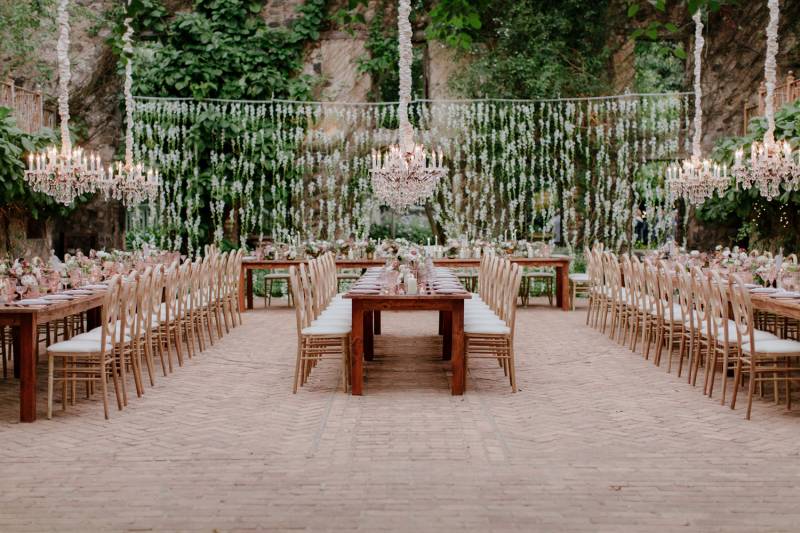 The couple adored the privacy and magical ambiance of the Haiku Mill. The property feels like a secret garden hidden away from the rest of the world. After visiting the grounds just once, Amanda had her heart set! As her husband put it, "She couldn't unsee the Mill-- and thus, it was decided!"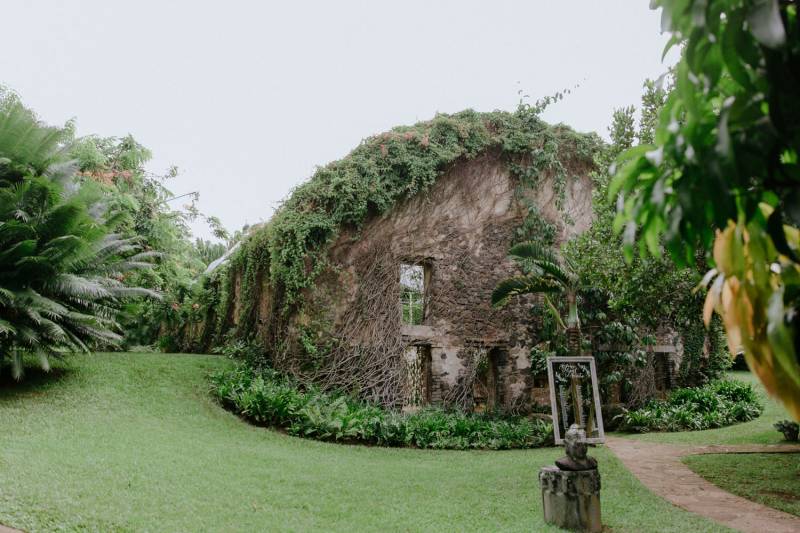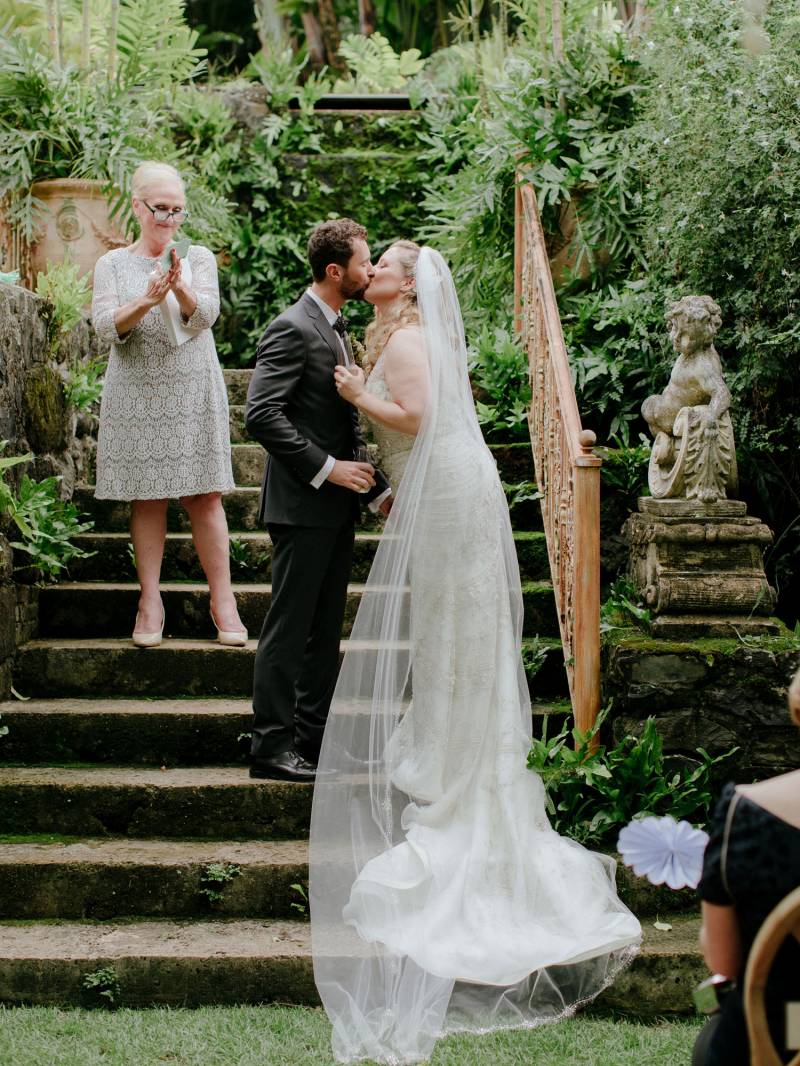 "Amanda and I met half way down the aisle, and continued the walk into marriage hand in hand, to Metallica's Nothing Else Matters...and nothing else really did. We were there together, committing to the love that we already knew was truth. The harp and strings were glorious, the backdrop enchanting and fantastical-- we were embraced in love from every angle.
Every detail was perfect. We were surrounded by our closest family and friends, my mum cried while walking down the aisle, Amanda snuck up on me for a cheeky butt squeeze for our first look, and Matthew (Amanda's Dad) got so emotional that he had to take a break during his speech. The whole night was perfection-- friends, family, love, sharing, good food and music, and all the dancing! I want to do it over and over and over and over again."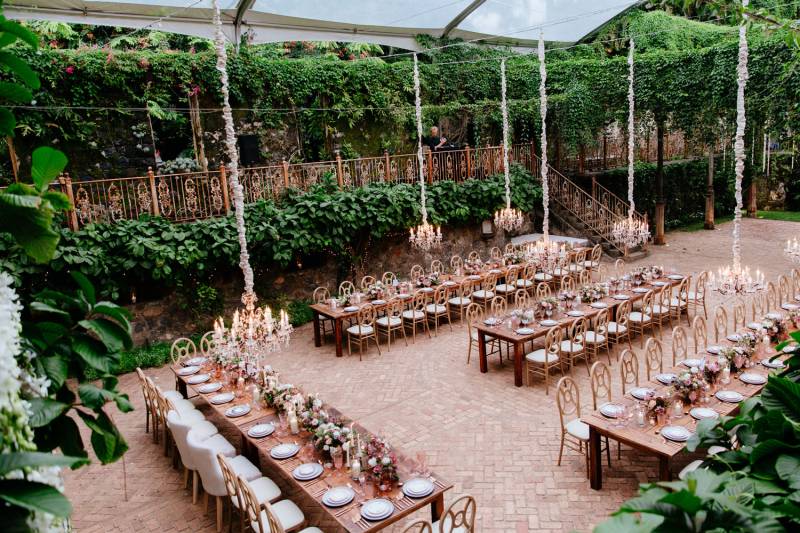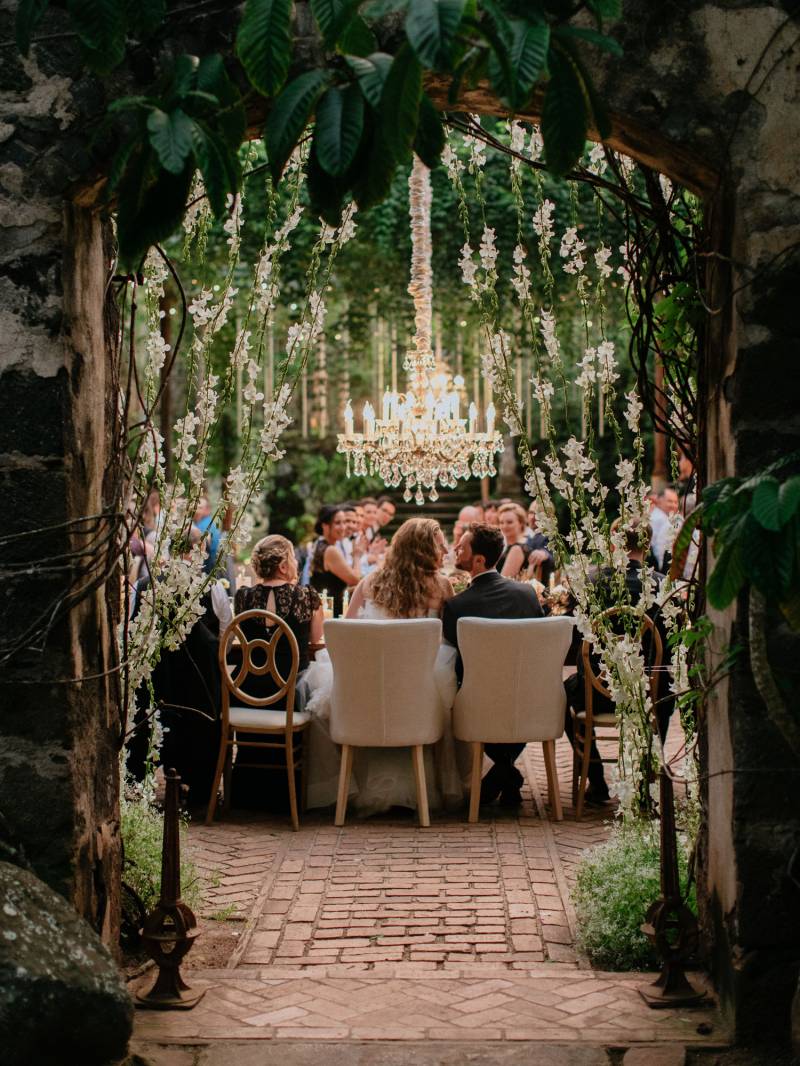 "The Haiku Mill, Lindsay and her staff (of Elements by KH & Co.), our photographer Chris J. Evans, and every vendor we worked with were amazing. They understood our style, our requests, our personalities and rolled with everything we asked. I feel like they were just as much as part of our family that day as anybody. I wish we'd had more time to hang out!"
The groom shared his joy from the big day: "Every moment of our wedding day was magical. It all passed too quickly. If only we could have run the day in slow motion as bystanders!"