There is an intangible magic in the desert. Such a vast silence and open sky created a stunning backdrop for an intimate bridal shoot for Megan and Joseph. The handsome couple planned for a traditional temple ceremony followed by an evening indoor reception in the city. This outdoor bridal shoot gave them the opportunity to slow down and take a private moment to cherish each other's love in the days leading up to their union, surrounded by nothing but an infinite span of desert.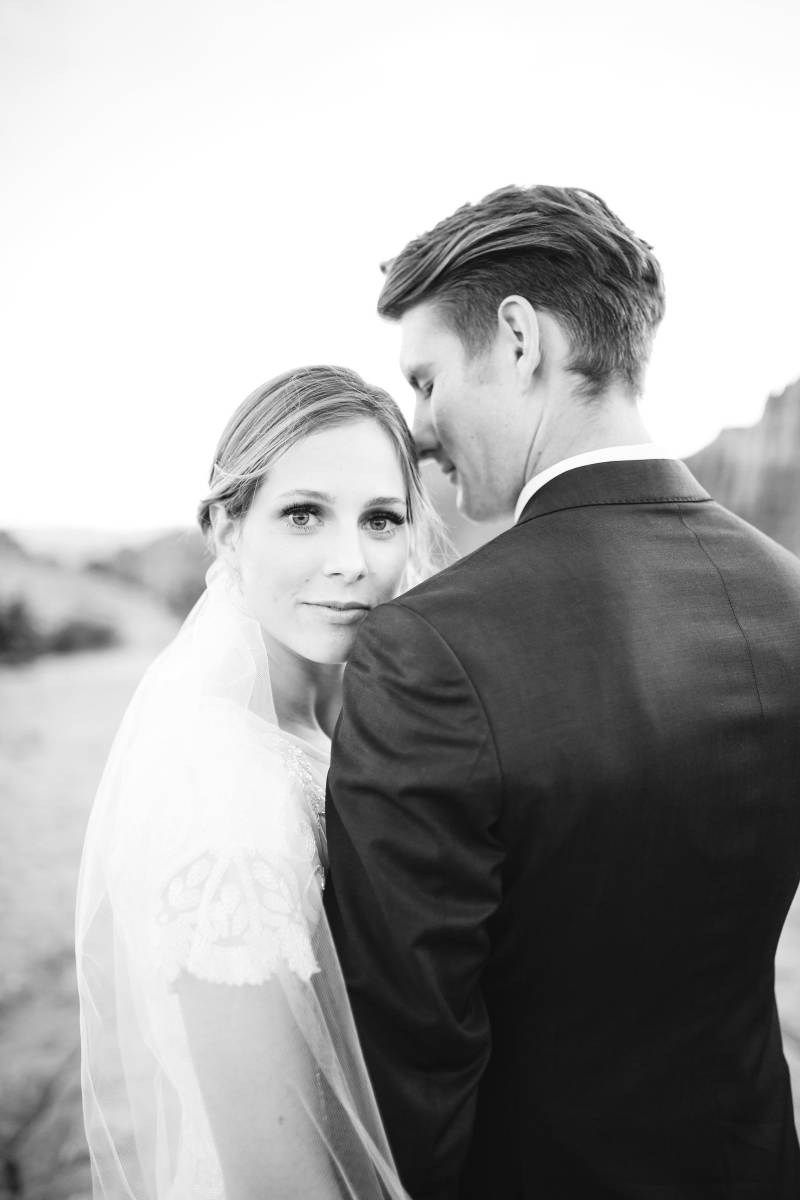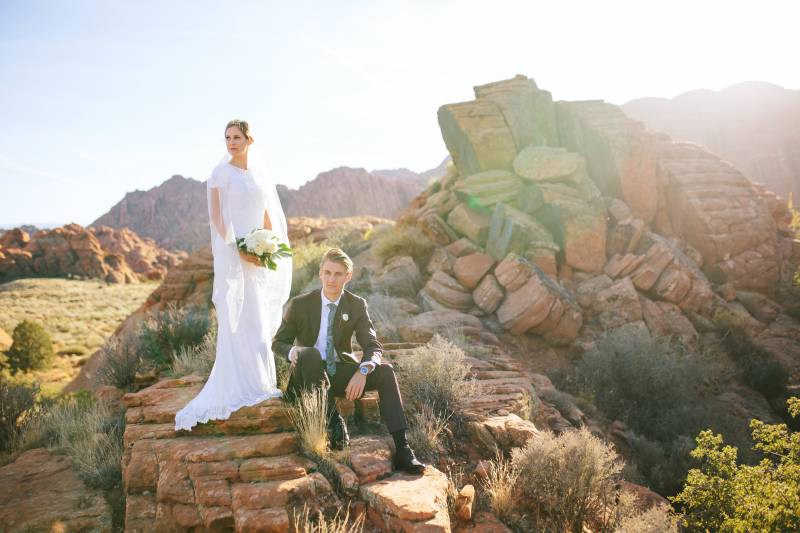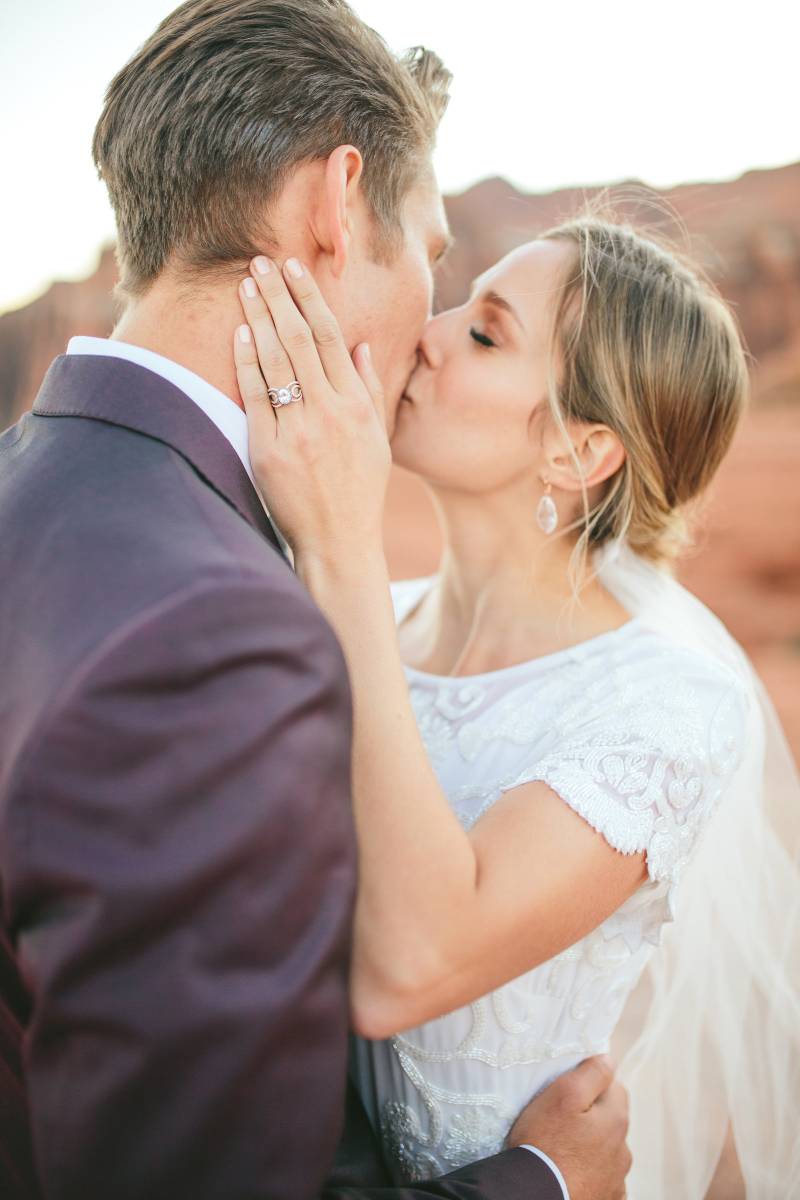 Megan's beauty is even more stunning against the raw desert terrain. Her aquamarine blue eyes are piercing against the red canyon dunes.
The bride had her engagement ring custom-designed to incorporate a lovely one-of-a-kind setting around a classic oval cut diamond.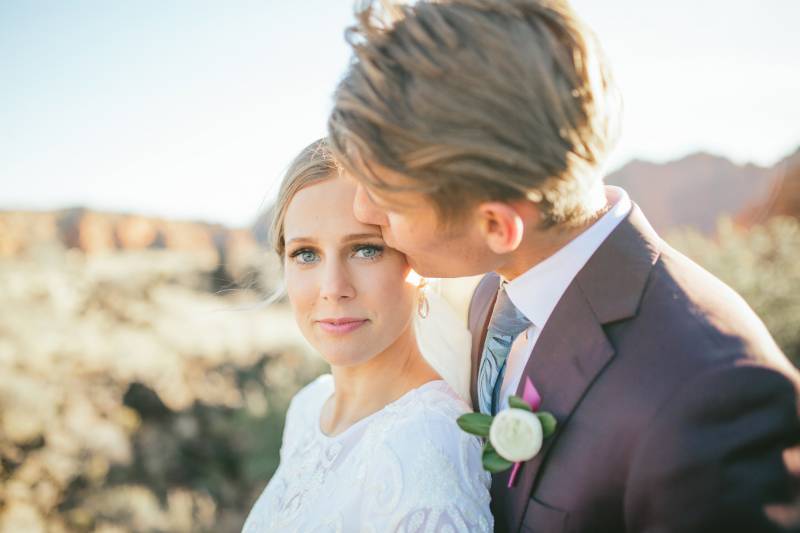 Joseph wore a custom-made suit from True Gentlemen's Supply. He carefully picked out every single detail, from the lining to the embroidery.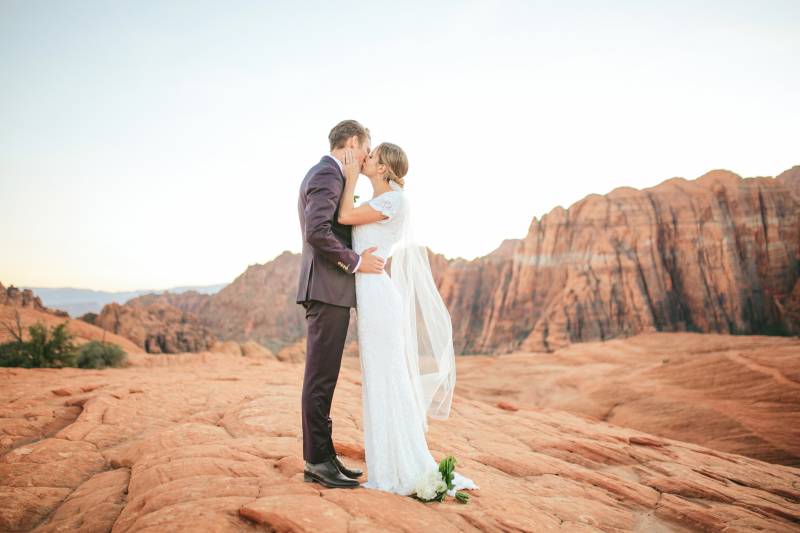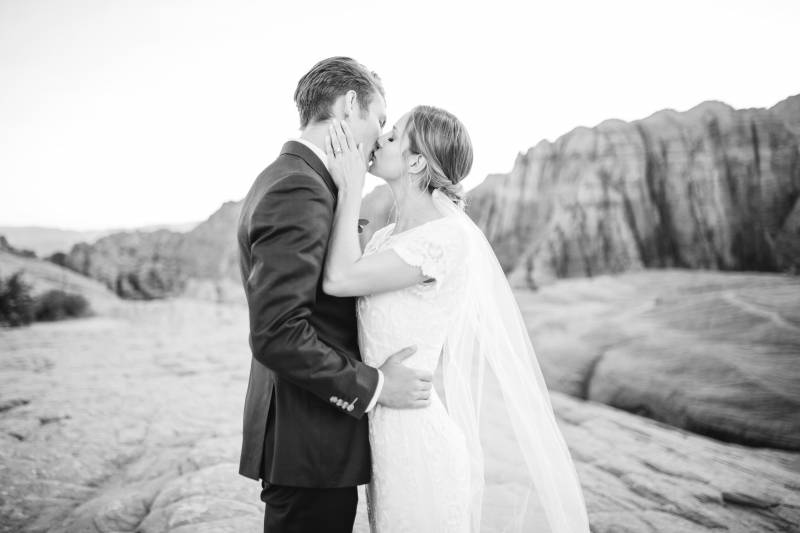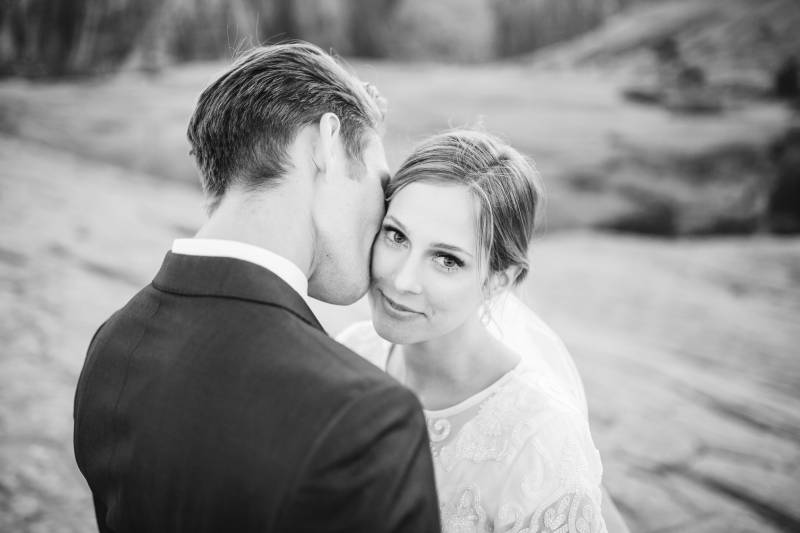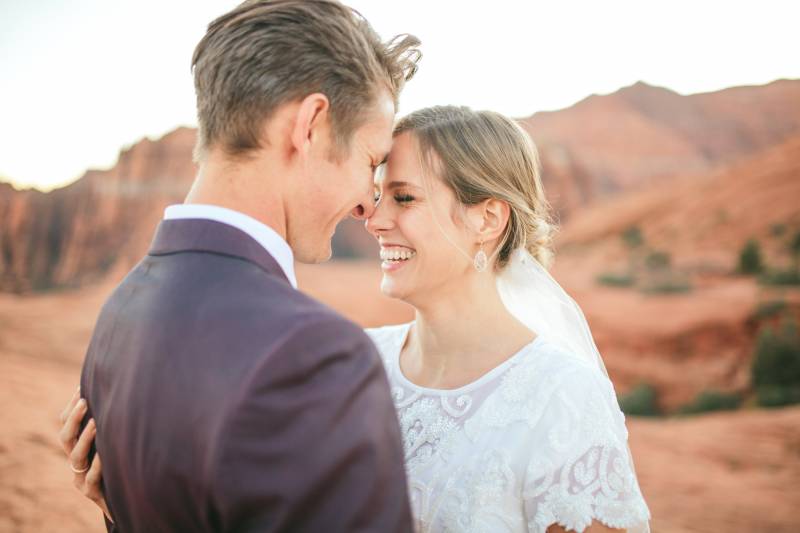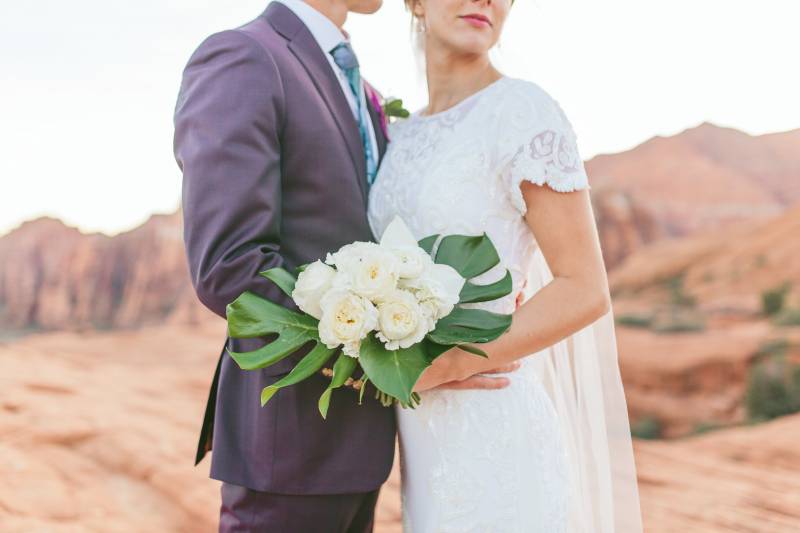 The couple wanted their wedding theme to symbolize the both of them, and especially where they grew up. Joseph is from Zimbabwe, where it is very tropical and lush. And of course Megan wanted to incorporate elements from her home on Maui. They made sure to feature tropical floral elements like monstera leaves to translate their tropical origins.