Christine and David entered the beginning of their married life through a celebration full of color, mod decor, and, of course, laughter. The adorable couple was surrounded by fawning family members and excited loved ones throughout their entire Los Angeles wedding. The bride wore a flattering strapless gown of lace and held a bouquet of cream and blush; and the groom looked dashing in a traditional black tux and bowtie.
We love the non traditional design elements that Christine put together with her LA wedding planner Orange Blossom Special Events. The Fig House served as a fantastic backdrop for the ceremony with a sultry color palette and alluring details. With the addition of colorful mid-century modern lounge furniture and bistro lights, the patio transformed into an tantalizing and intimate place to gather during cocktail hour. The entire scene was captured by LA + Hawaii wedding photographer Lauren Dixon.
Overall, Christine and David's wedding was a gorgeous, lively event, full of details you will not want to miss!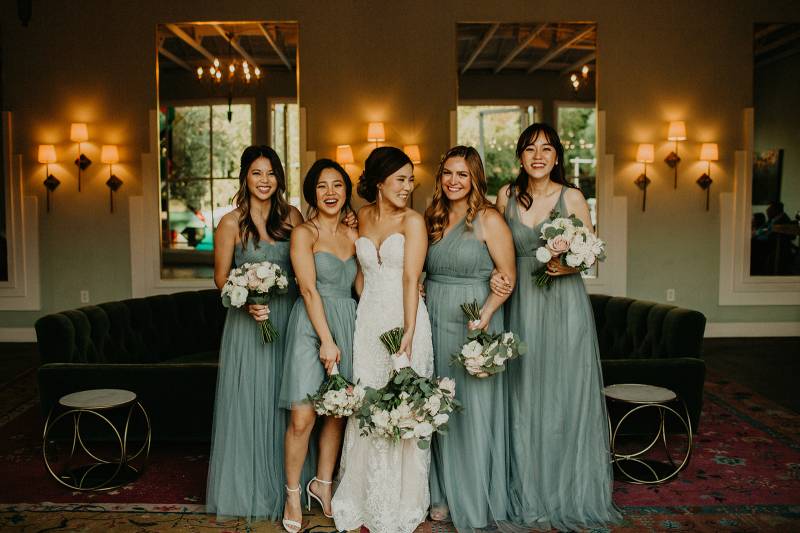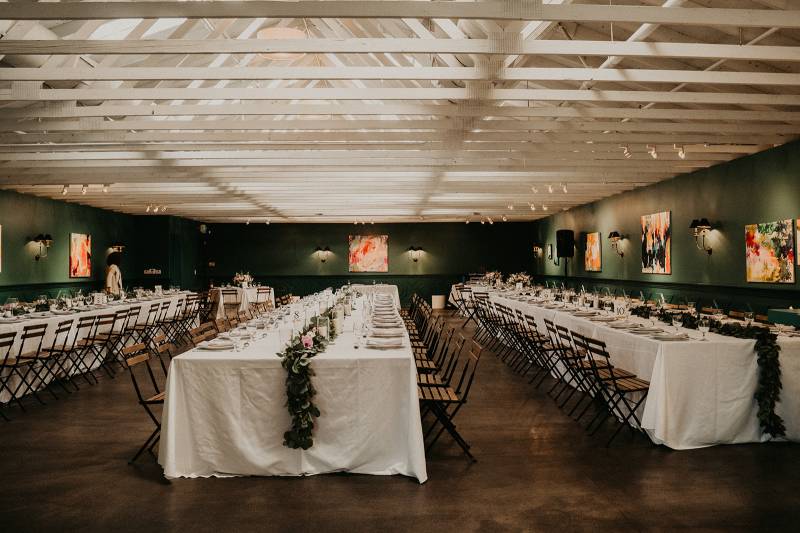 During our interview with the bride, Christine shared, "Our wedding day was beyond what I had ever imagined. The scene of everyone you love gathering together in one place was surreal. In addition, the floral arrangements and wedding arch was a perfect backdrop for our lovely bridesmaids and handsome groomsmen waiting at the altar."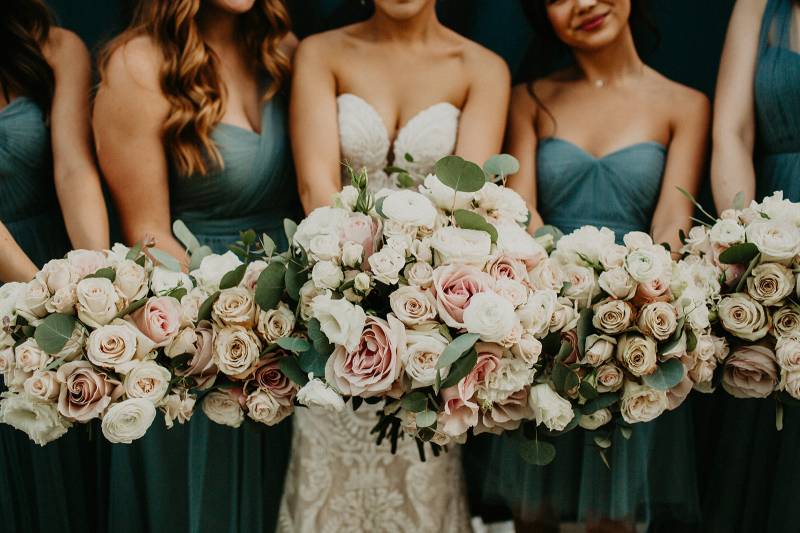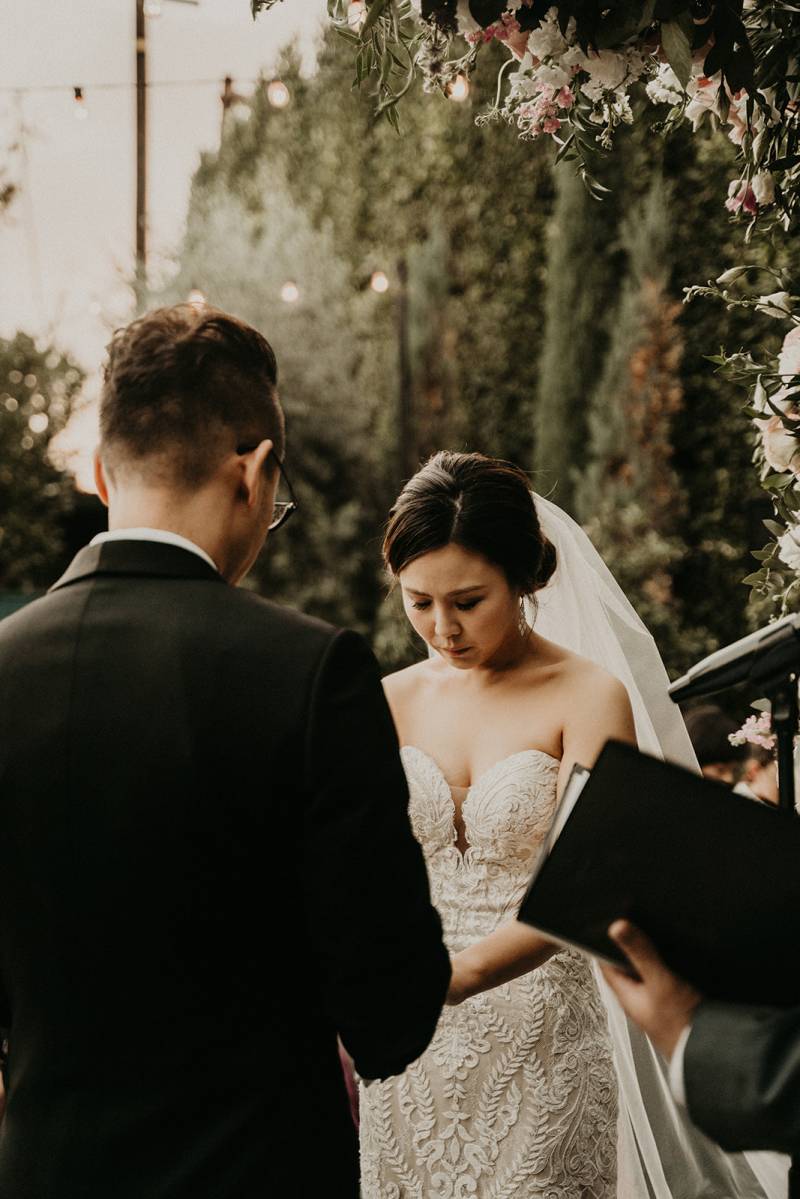 "I remember walking down the aisle. I remember our beautiful and emotional vows. I remember walking hand in hand with my new husband back down the aisle. The rest of the night was a complete whirlwind."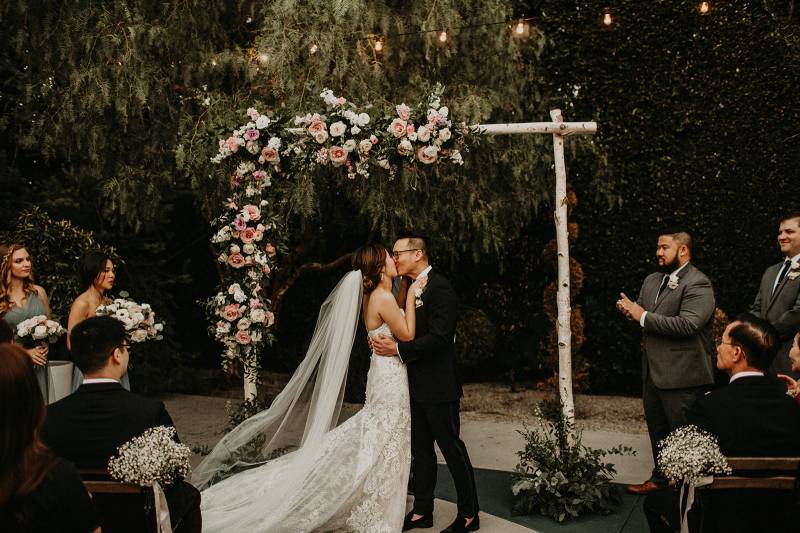 "Eventually, towards the end of the night, I was able to sit in the gorgeous courtyard under the string lights to see the warmth of the event - loved ones mingling with each other, drinks freely flowing, hearts and stomachs full. It was a perfect night that I will forever cherish."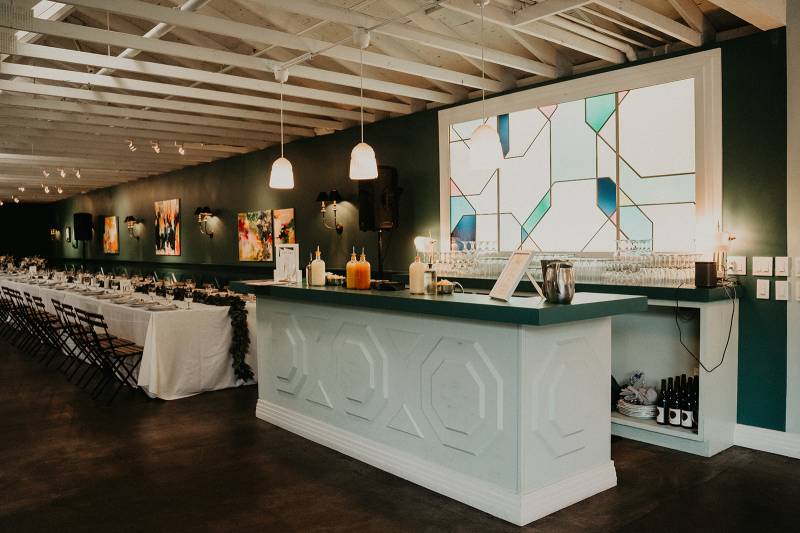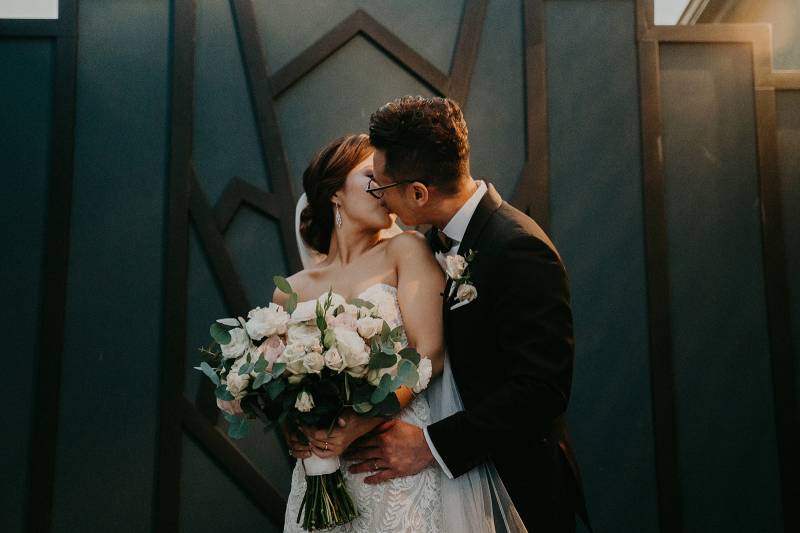 "There was a gorgeous and delicious cake and handmade churros to sweeten the night. There was the whisky tasting for the perfect nightcap. And after having to watch what we ate for months, we indulged in late night pizza!"