Ali and Sevan made an absolutely dashing bride and groom. The Los Angeles couple originally planned to elope, but through the process of planning, decided to instead throw a traditional wedding. Ali shared her secret to smoothly transitioning from an elopement to a full-blown wedding:
"With the help of my vendors, I ended up at the other end of the spectrum completely in bliss. I cannot imagine how I would have felt without them. My name advice to brides-to-be: pick your vendors carefully. By carefully, I do not mean by just doing your research and landing with someone in your budget. I mean spend time with them, ensure that they understand your vision, and most importantly-- understand you."
The bride's Pallas Couture wedding gown looked absolutely impeccable. After searching for the perfect dress for months, Ali found the dress of her dreams at a Kingsley James Pallas Couture trunk show. She told us that when she tried it on for the very first time, "I just knew that come hell or high water, I had to have the dress."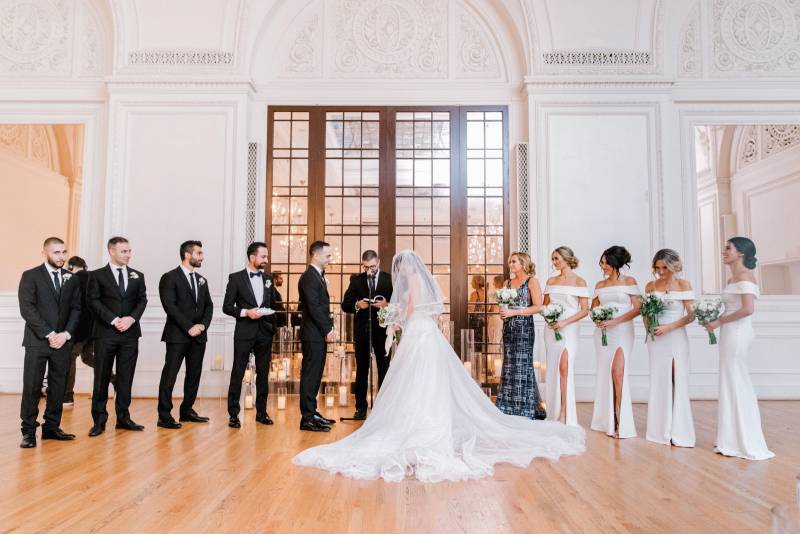 The couple's reception theme was Parisian Romance. Ali and Sevan also added personal touches to their wedding by altering some well-known traditions. Instead of a champagne toast, they shared a rare craft beer with their wedding cake!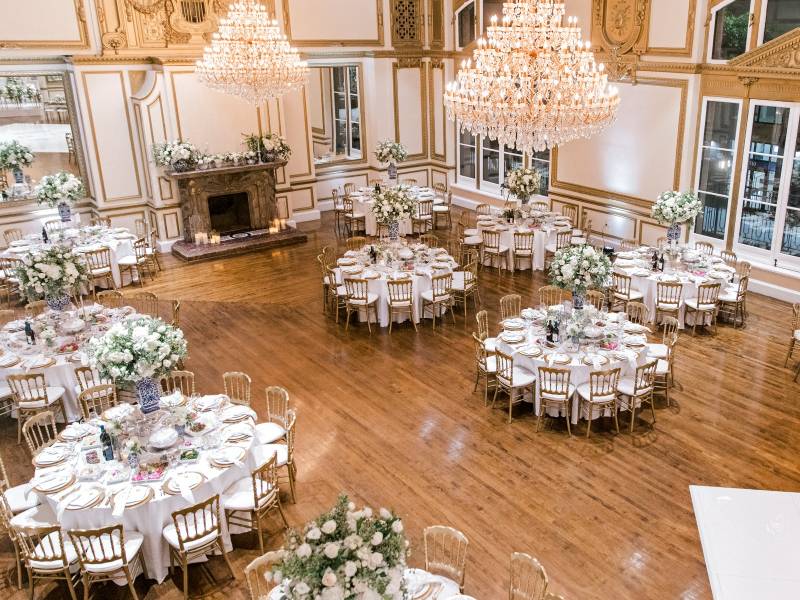 The bride shared with us that the favorite part of her wedding was, "truly just laughing with my husband and being surrounded by our dearest and nearest friends and family. I loved looking around and knowing that every single person was there to celebrate us. I experienced the all-too-rare feeling that only comes with finding your perfect person."