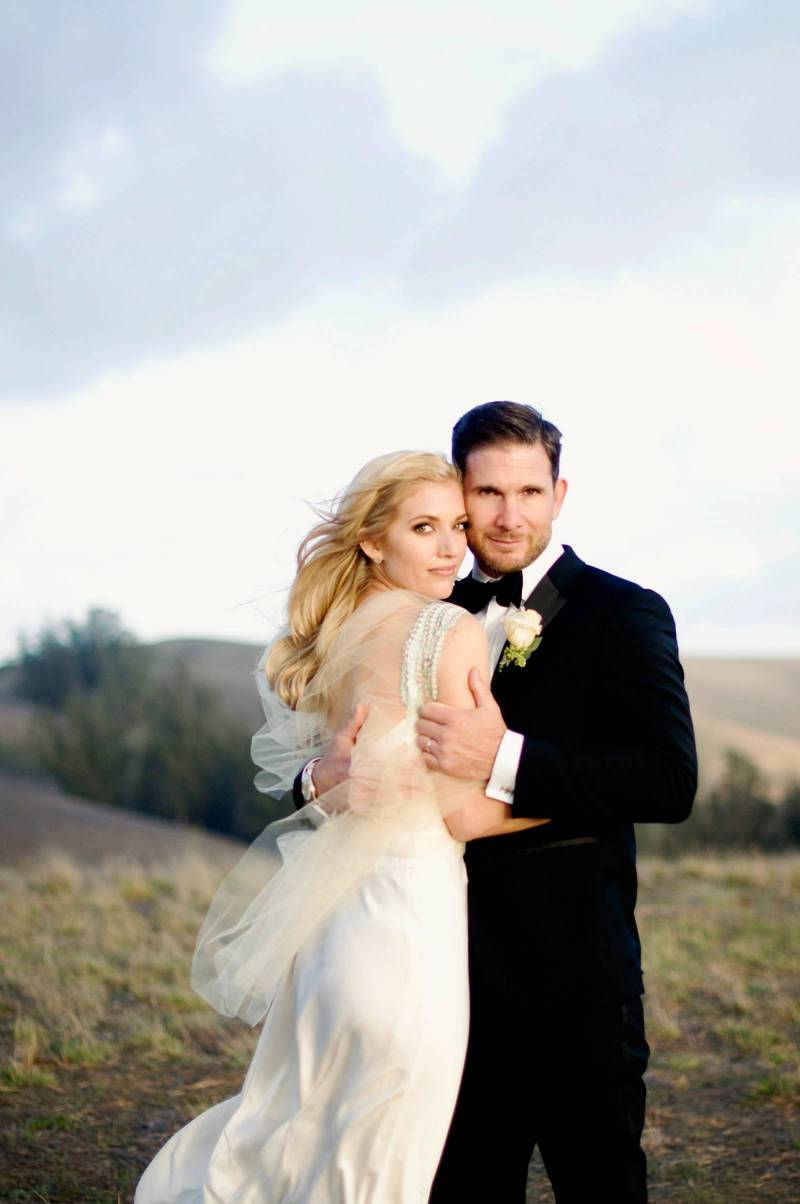 When Summer and Garo first started planning their wedding in Sonoma County, California, they imagined a celebration at Garo's family' property in Dillon Beach. The bride says, "Since Garo's parents are no longer with us, we wanted them to be present on the day. But after spending time budgeting and planning, we realized that doing construction to an older barn building on the property, was not feasible." Since their ceremony was to be held at Saint Teresa of Avila Church in Bodega, they searched for a reception space nearby and came across Bloomfield Farms in Petaluma. "It's a short drive from the church and they are a working farm producing organic and sustainable heirloom varietals of vegetables, herbs, fruits, teas and edible flowers," Summer says. 'Tthe grounds include a barn and several other buildings-- it was just a beautiful backdrop for our festivities. We wanted the scene to feel vintage and reminiscent of 1920s." The couple was able to get ready in the glass house on the family property. "Having all of my closest friends and family around me was truly an experience. I was oddly calm all day, just soaking it all in," Summer recalls.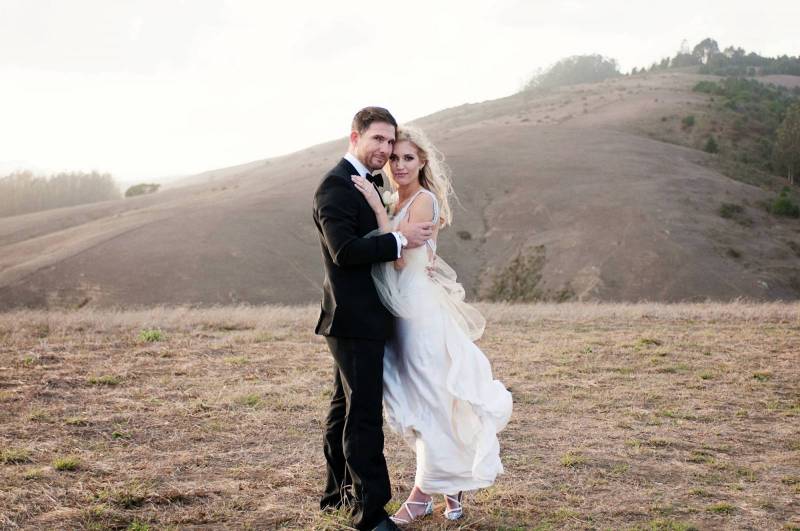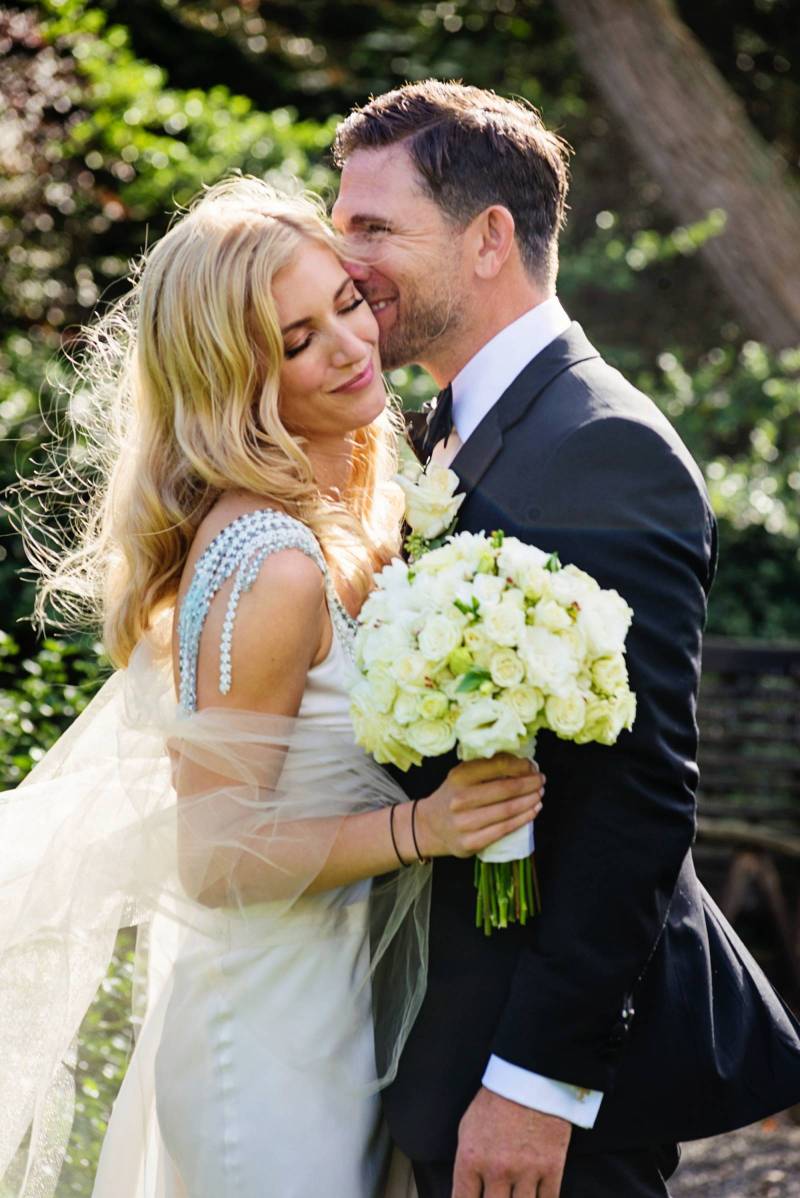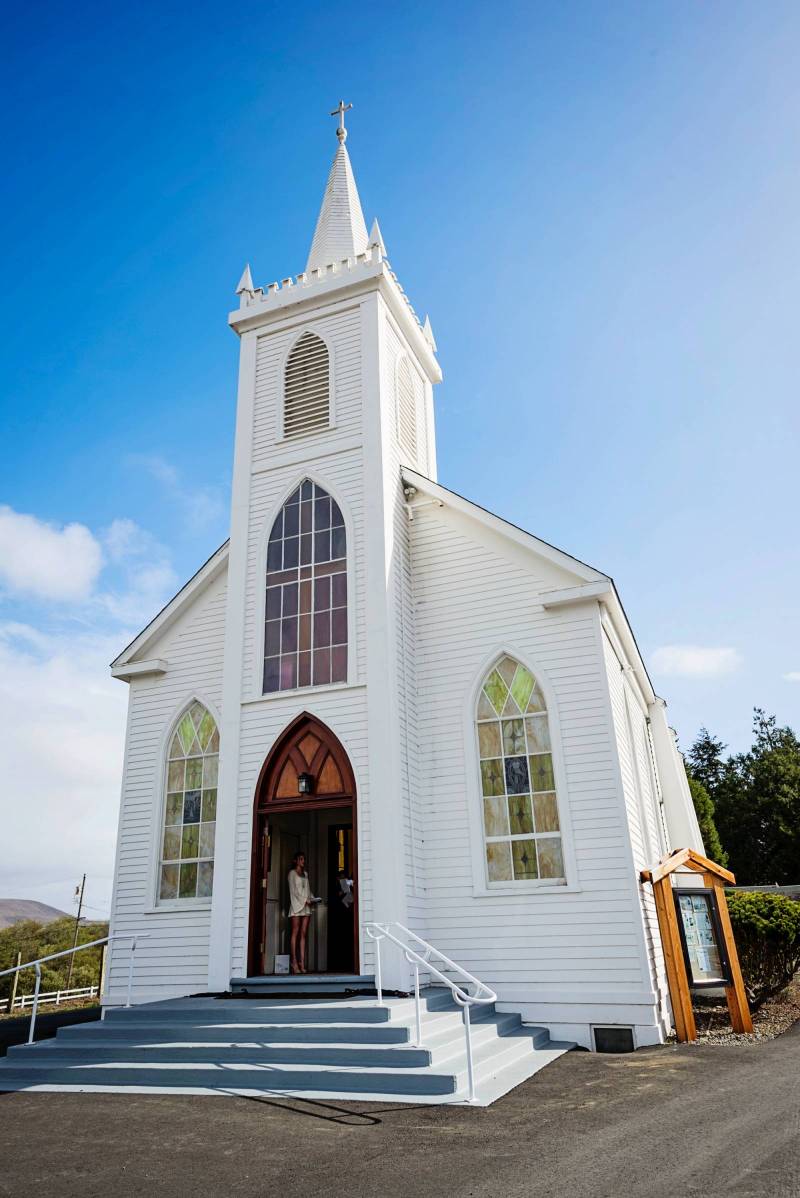 "Our nuptials started off with a traditional Armenian ceremony in the little church that is the oldest church in Sonoma County, in continuous use, as well as made famous when Alfred Hitchcock filmed the movie "The Birds" there in 1963. We included the traditional Armenian music and The Rite of Crowning to make our commitment special and meaningful to us and our families. Following the ceremony we boarded a Yellow School Bus and headed for Bloomfield Farms. Because a rain storm had been forecasted, we had to fold an outdoor tent into the plans, in the last minute."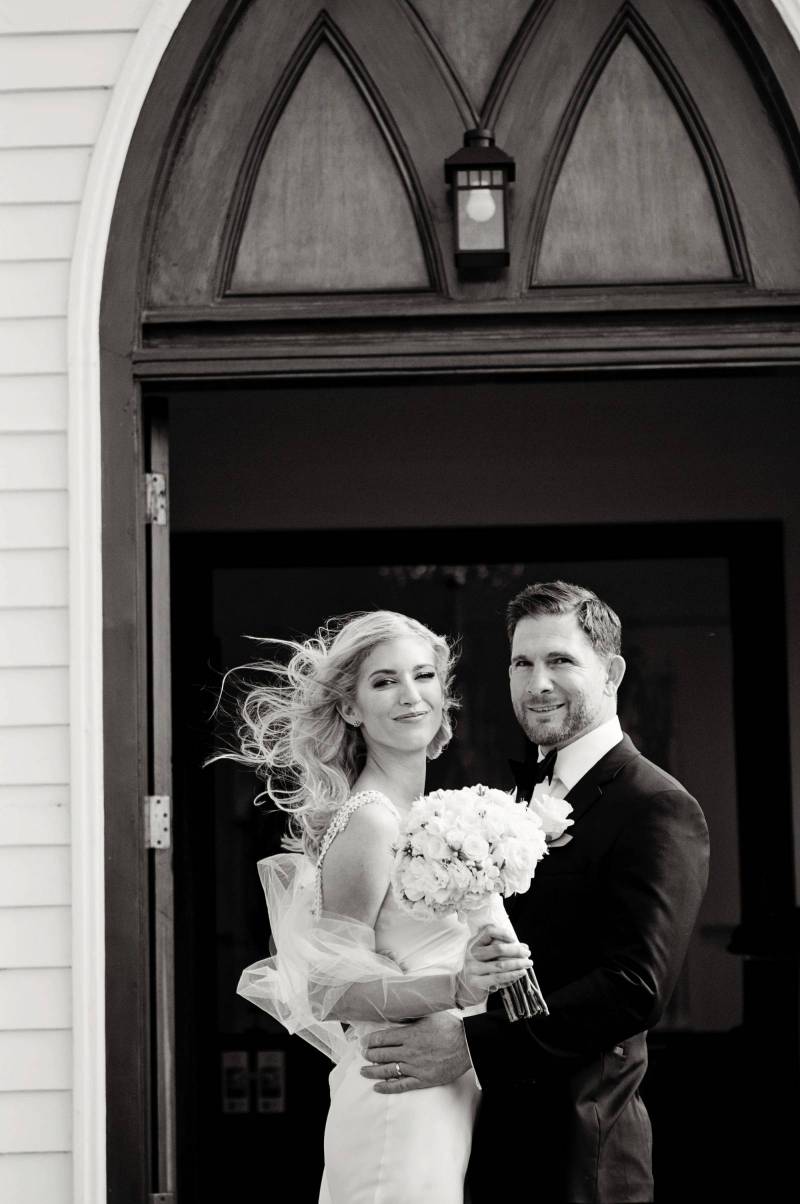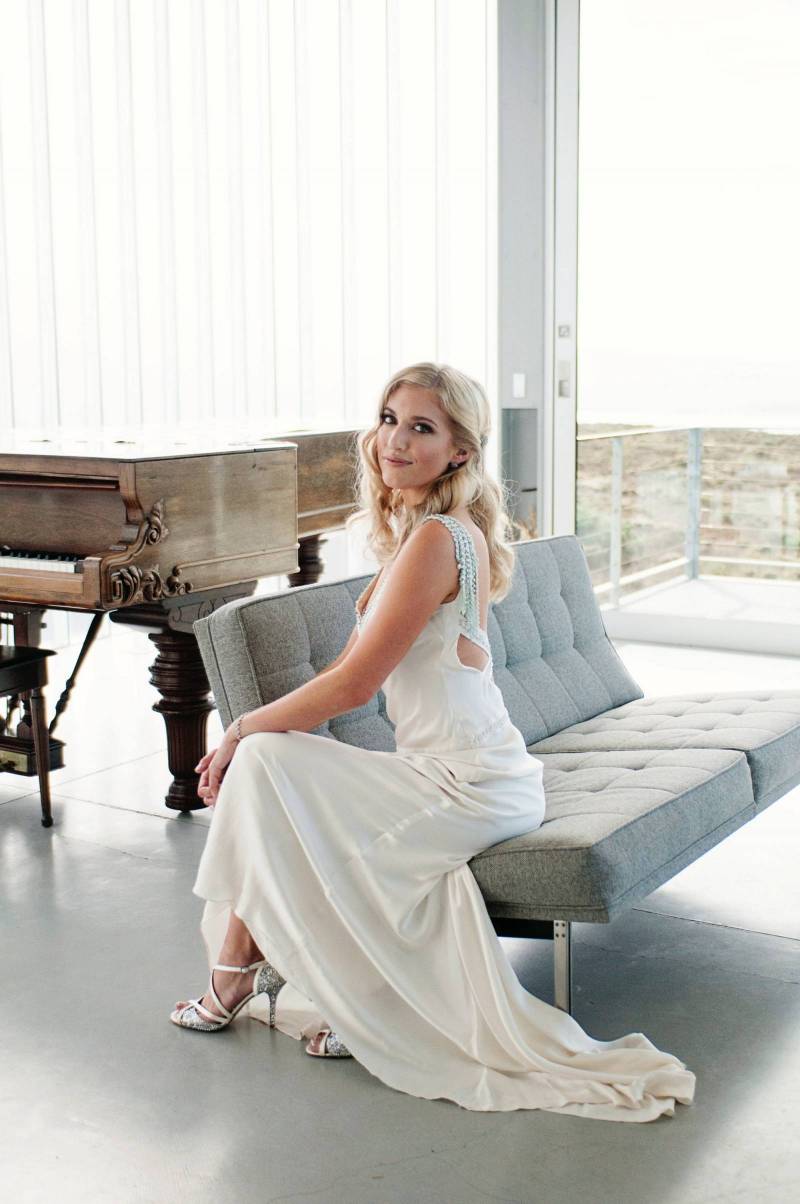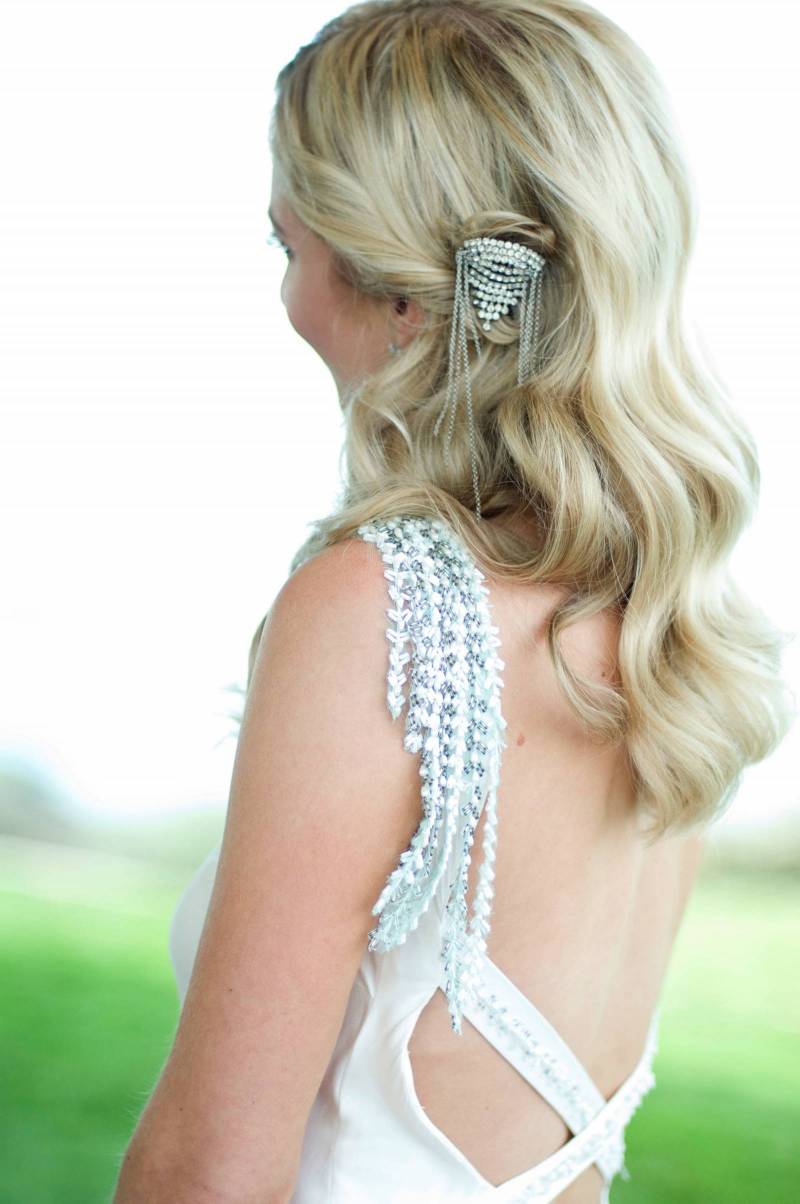 "My dress also help set the retro vibe. It is 100% silkl with vintage beading, handmade fitted to my body by the amazing Carla Manuel, who is not only a dear friend but one of the most talented designers I've ever worked with. My tulle veil was simple and didn't take away from the beauty of the dress, beading details and my silhouette. My dress is one-of-a-kind and was designed specifically to suit my body in the most elegant and classy way. I love it! Stylist Raina Rombeiro did my hair and makeup and it truly brought my look together. She's amazing."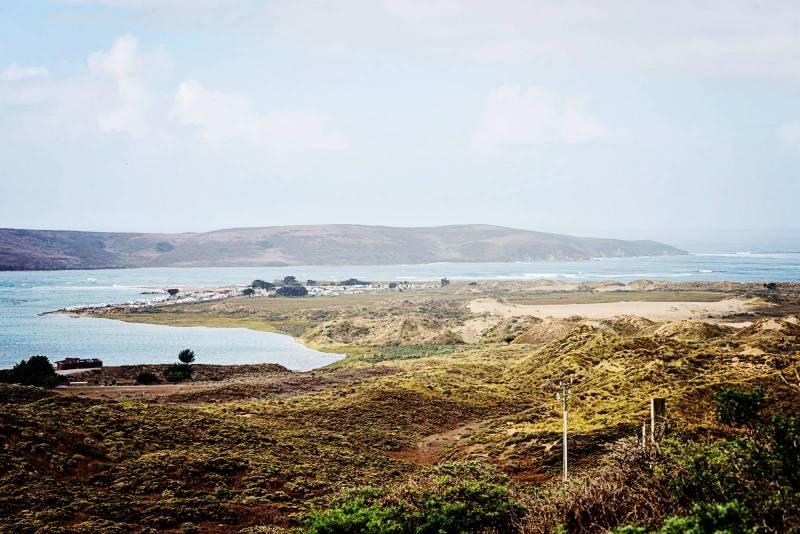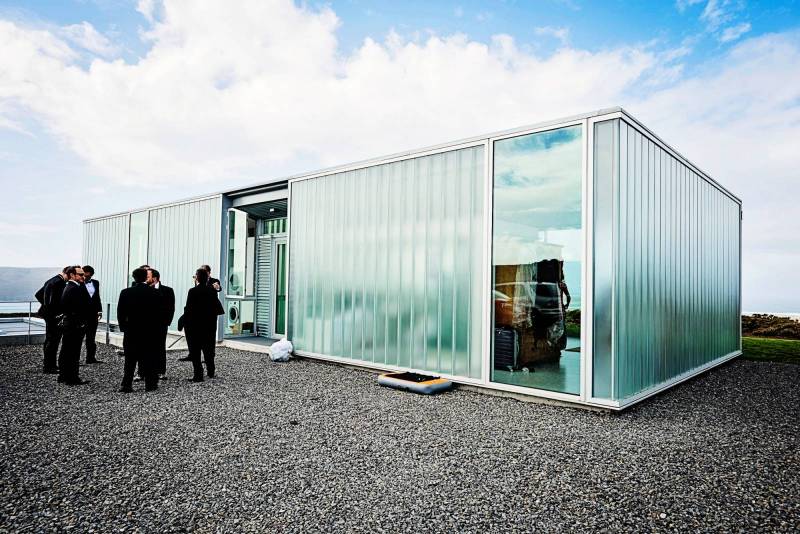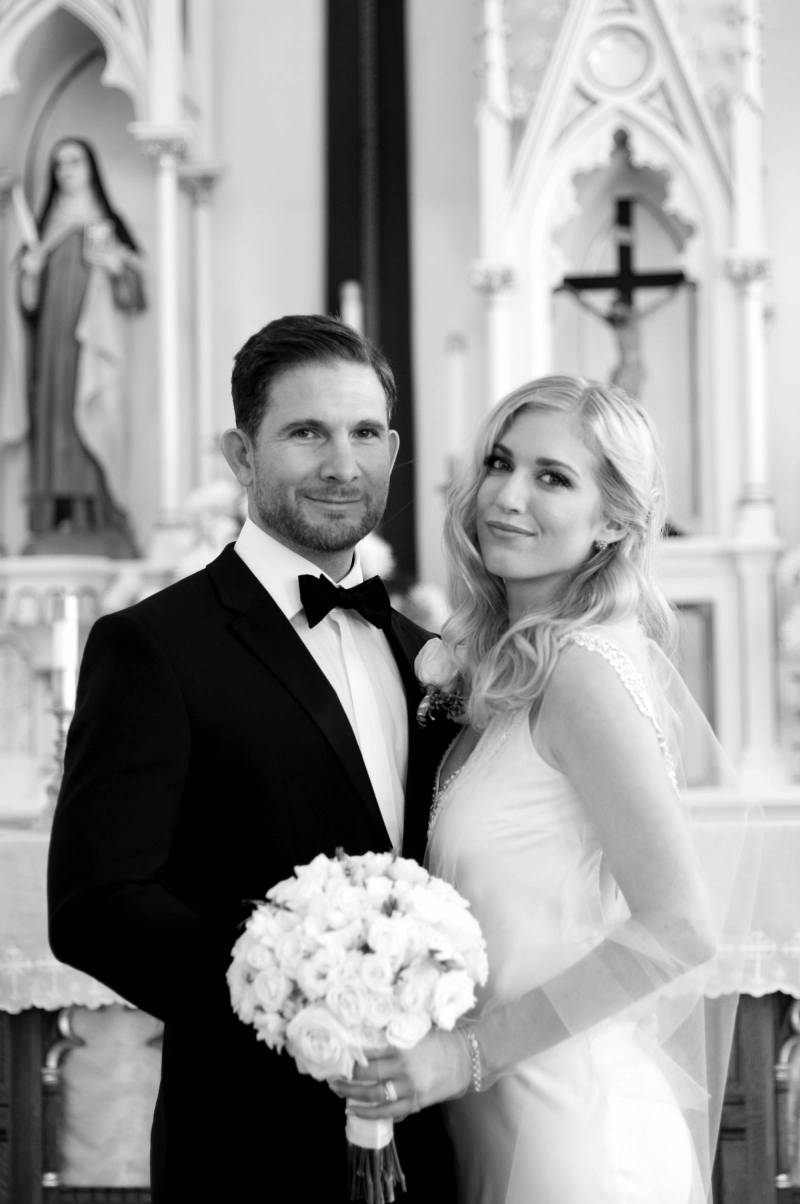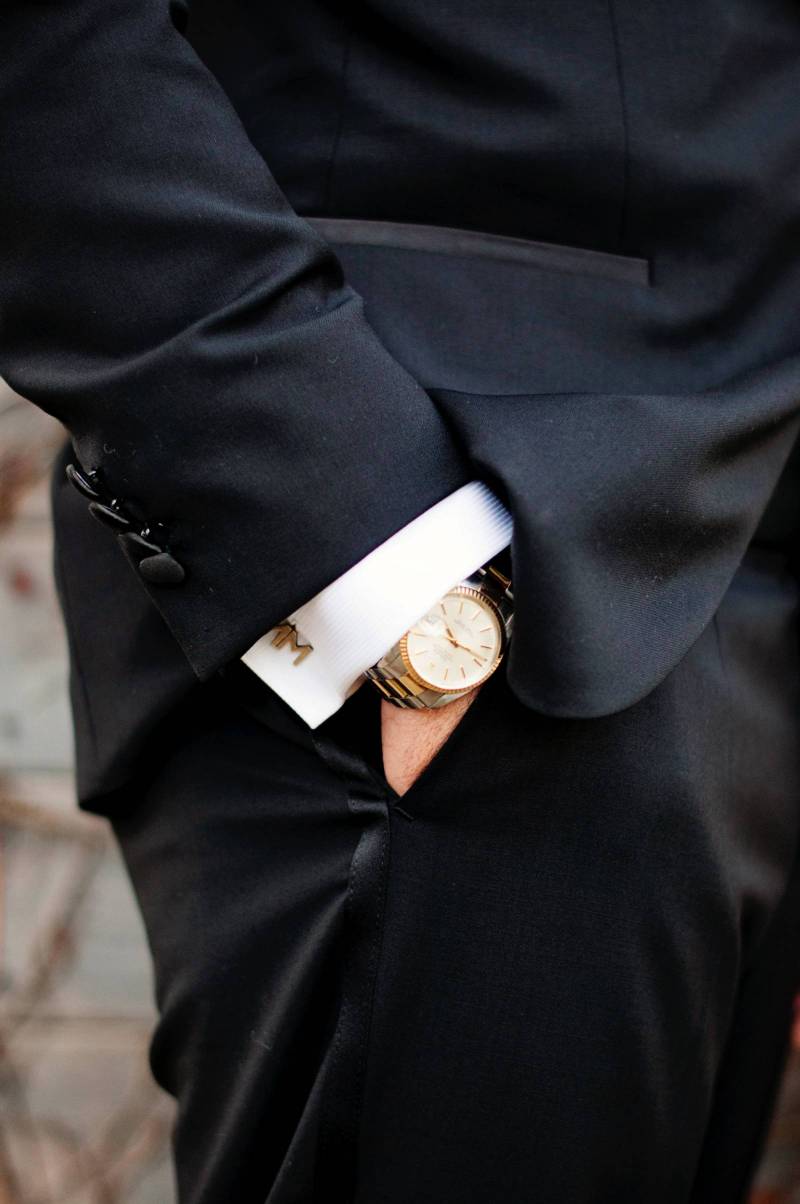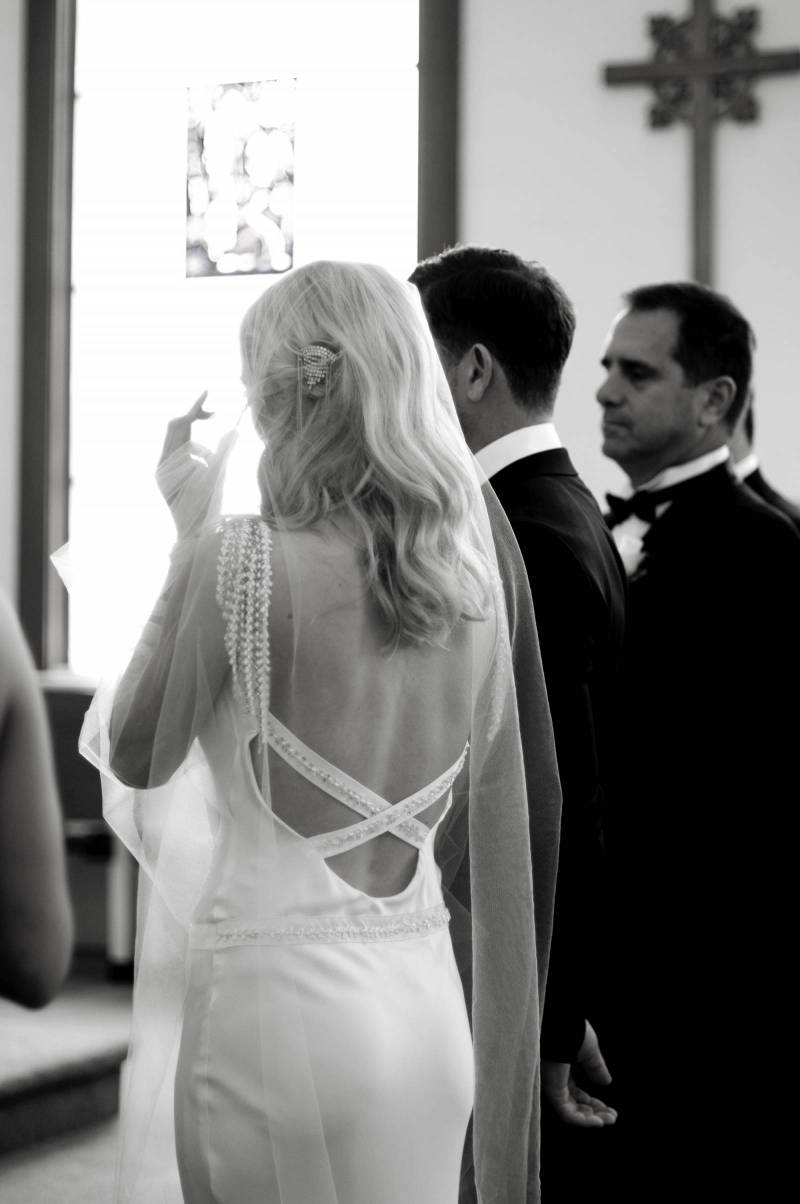 "We had started our initial planning on our own, but brought in Stacey Dillon of Stacey & Company to help us pull all of the ideas and details together. She was able to pull together resources to get a tent in place, so we would be safe from the weather, during our outdoor cocktail hour. I loved seeing my bridesmaids cozied up on vintage couch under the tent and the steamer trunk coffee table was a perfect place for people to rest a cocktail. And although a few guests were chilly, it was so worth waiting outside until we were ready for dinner...because when the barn doors opened, it was just magical."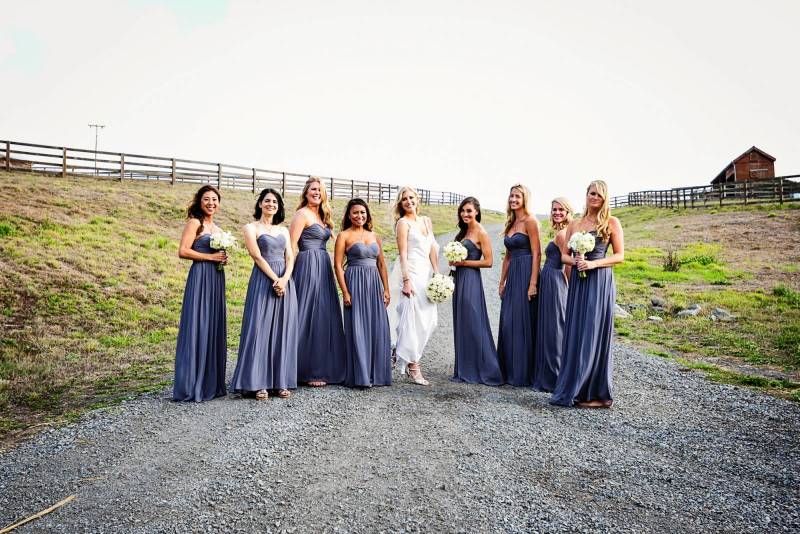 At dinner, the celebrants enjoyed a farm and sea wedding menu. "Garo has a spear fishing and free diving company, Gannet Dive Co, and he caught all of the sea bass we served, from the waters near our home in San Diego." As for the decor, the bride tells us, "The mix of the vintage bistro lights, wood beams and the elegant linens and tablewares was amazing and exactly what I wanted! We had little 1920s touches in the style of the menus and table markers as well as antique etched glassware and mix matched vintage silverware. Our floral centerpieces and votive candles were all housed in mercury glass, which picked up the candle light beautifully. Our cake even had an art deco feel (plus a layer of the best gluten free cake!).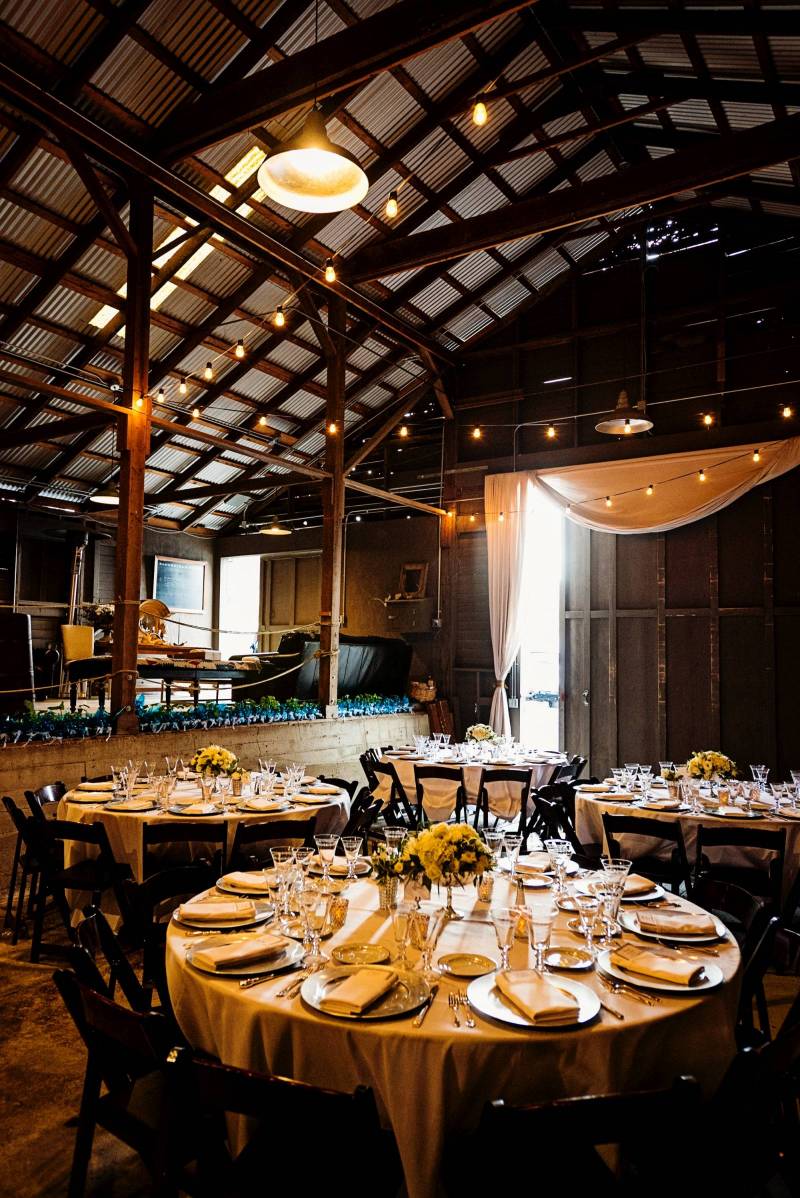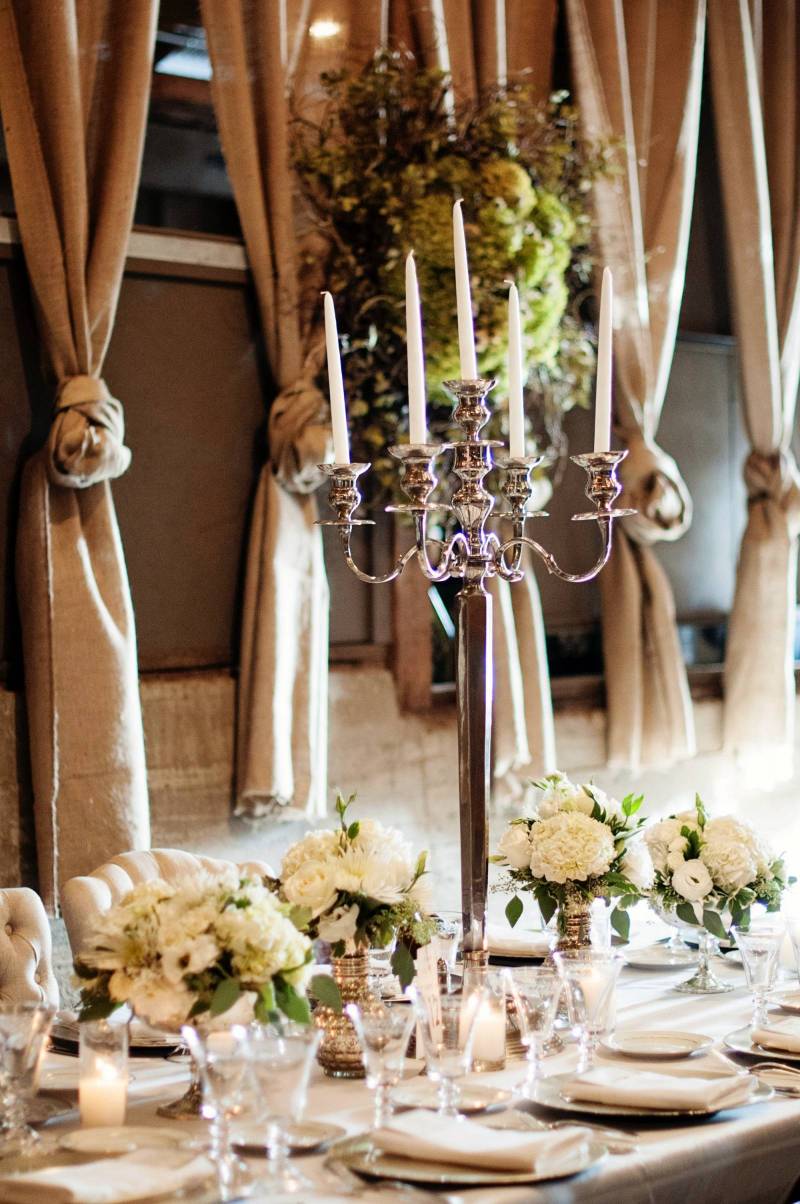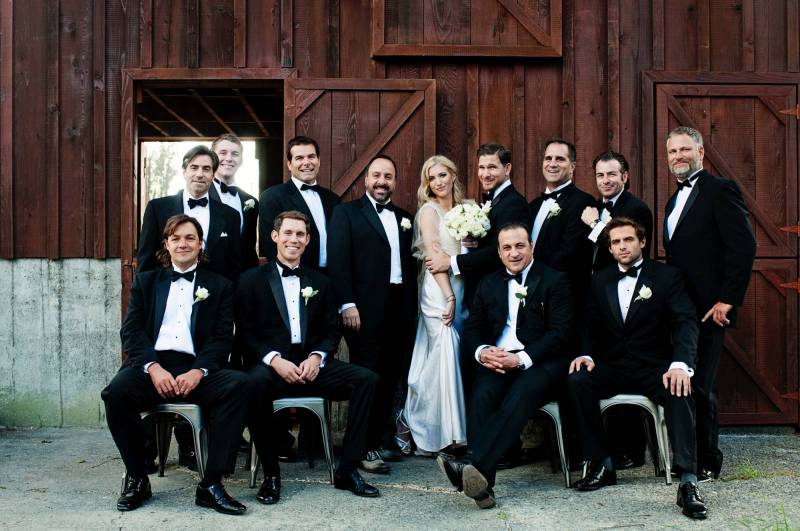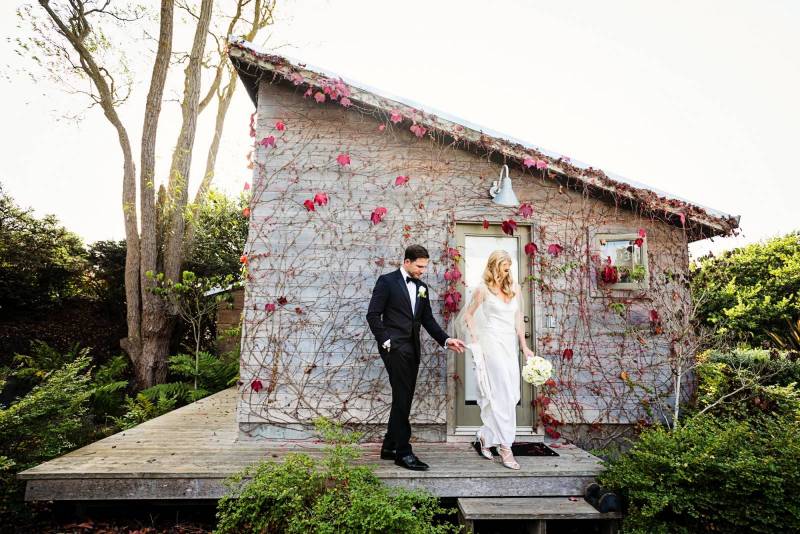 We danced the night away to Jelly Roll, an incredible band with styling from years gone by and raised a glass filled with Armenian Moonshine to thank our friends and family for being there with us on our special day! We sent guests home with calla lily sprouts that we grew on Garo's family's property, so bringing it back to our original goal. I'm so lucky to have hired our photographer Angie Silvy, because she did an amazing job capturing the beauty, love and essence of our day."