Mindy and Tom's destination wedding took place at not one, but two of Maui's most beautiful wedding venues. The ceremony was held among the vine-covered walls and cobblestone floors of the Haiku Mill. The historic sugar-mill-turned-Euro-inspired wedding venue is one of Hawaii's greatest hidden gems. The couple decided to allow the natural grandeur of the venue to act as the visual centerpiece of the afternoon. Rich greenery was used as the main decor element; while the bride clearly stood out with a beautiful, crimson and berry lei po'o (flower crown) and bouquet.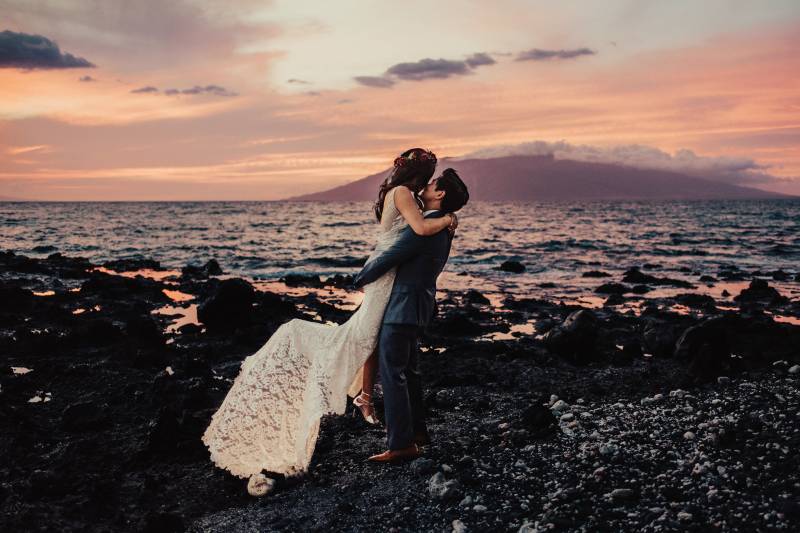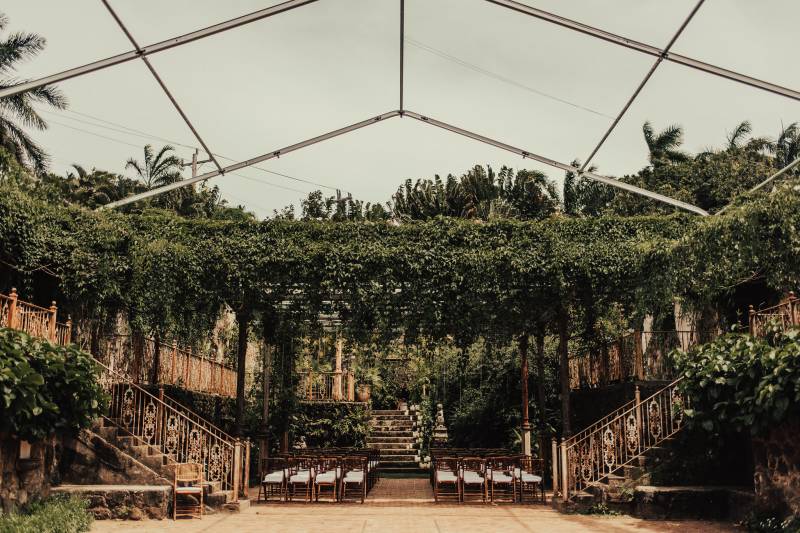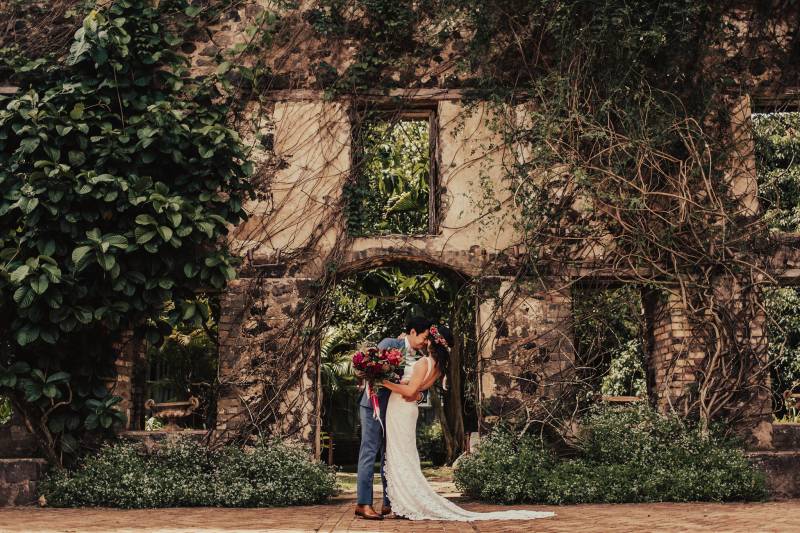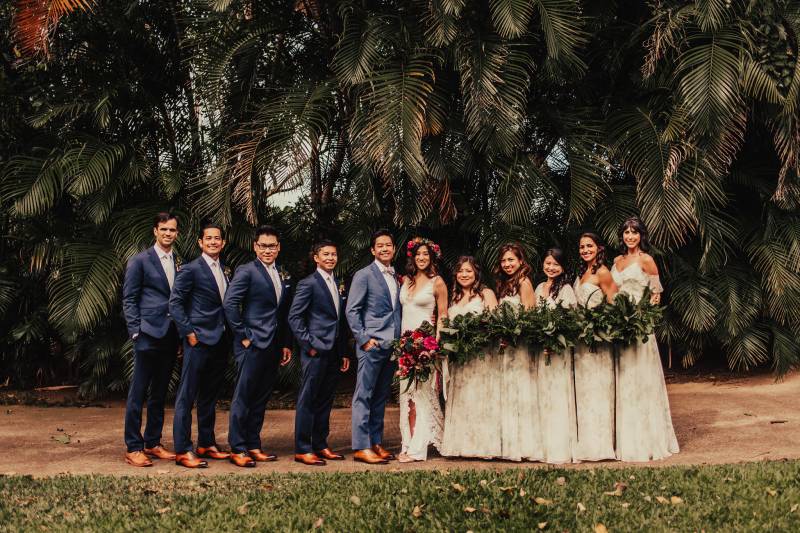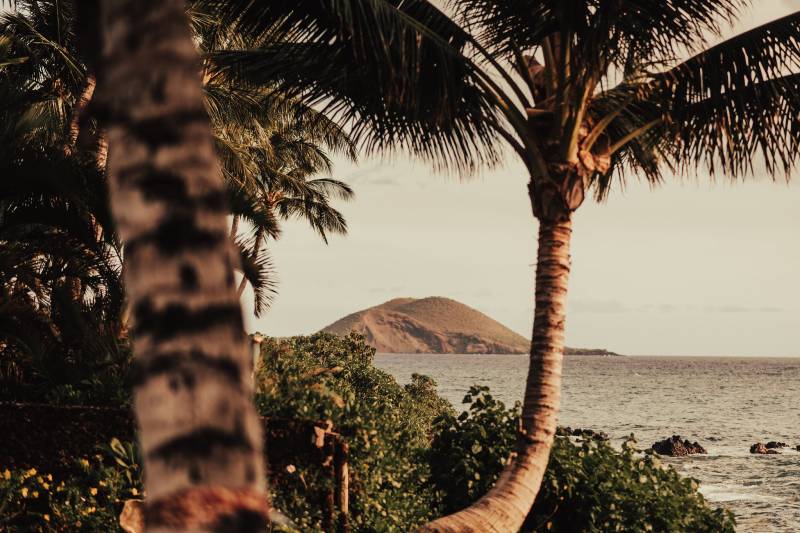 After the couple said "I do", the entire wedding party was transported to the south side of the island to enjoy an ocean front dinner reception hosted at a private estate. The team from Bespoke Destination Events stayed true to Mindy's desired tropical motif when designing the layout and decor for the evening outdoors. The dinner tables were flanked by a flowing waterfall on one end and the vast Pacific Ocean on the other.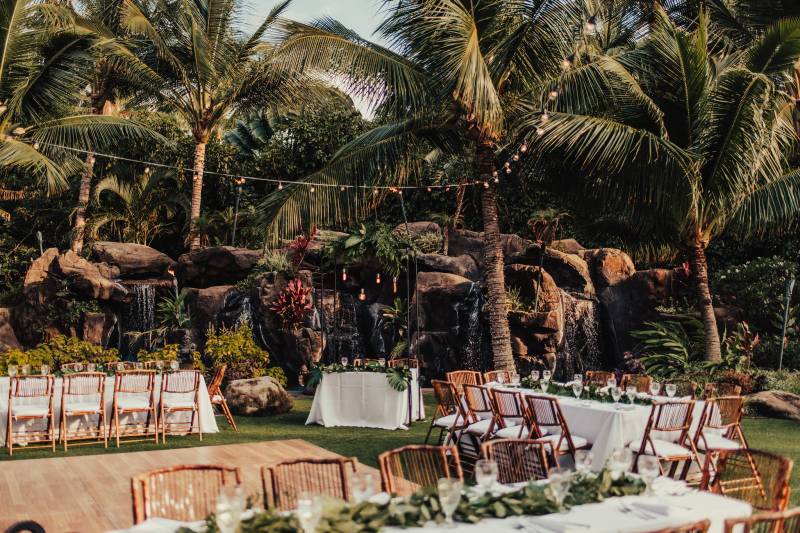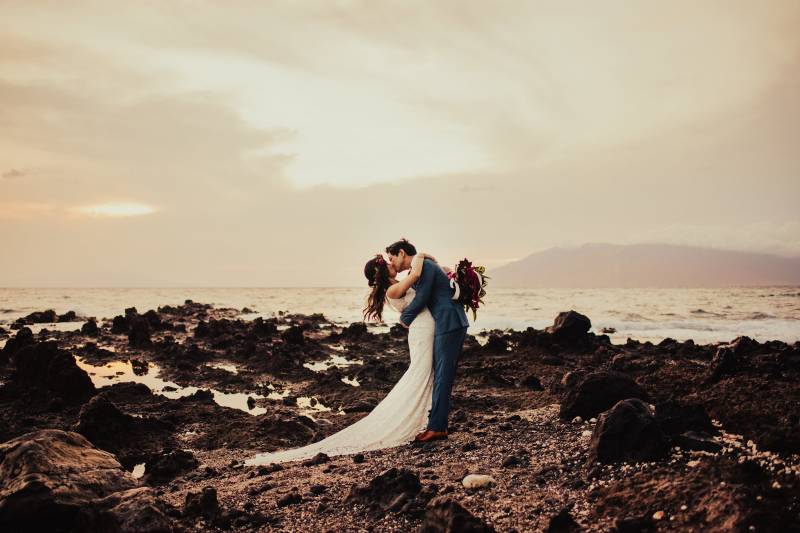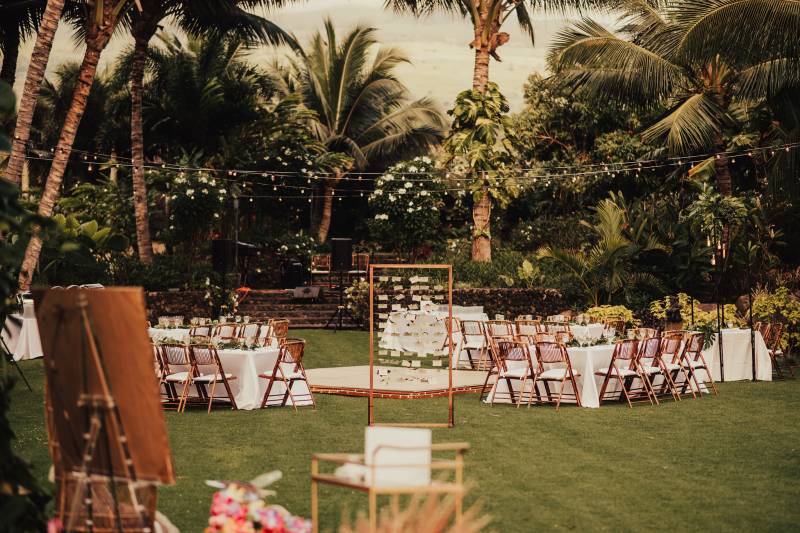 Mindy and Tom wanted their guests to feel welcome to bring their children and created an incredibly fun and kid-friendly party. One of our favorite design elements was this adorable, boho kids' table. The rugs were sourced from a local Maui storefront, and then wooden coffee tables were stacked side by side to create a longer, activity-friendly space. There were even glow sticks for the kids to play with!