Quinn and Lucas met five years earlier, fell in love and wed in a gorgeous garden setting in Southern California. In choosing the ideal location to host their late summer celebration, the cosmopolitan couple desired an al fresco venue that wasn't far from their home in Los Angeles. The moment they entered the lush grounds of Hartley Botanica in the Santa Rosa Valley, the bride's vision for an enchanted garden theme wedding was realized. "We absolutely loved the location of Hartley Botanica," Quinn says. "It was off the beaten path, organically beautiful and resonated romance the moment you stepped inside. It felt like our very own fairy tale."
The weekend festivities began on the eve of the wedding with a rehearsal dinner at the Four Seasons Hotel in nearby Westlake Village. The casual soirée held in the Gardens provided the perfect setting for out-of-town guests to become better acquainted over a deliciously fresh spread from the Four Season's on-site garden. "Although we enjoy the finer things in life, Lucas and I are both low-key people, and we wanted our rehearsal dinner to be elegant, yummy and, most importantly, relaxed," Quinn says. In honor of the bride, the ladies in the group enjoyed an intimate private luncheon in the Butterfly Room of Cecconi's Restaurant in West Hollywood. Named after world-renowned artist Damien Hirst's Butterfly series, the room features breathtaking works of art set within a fine dining experience.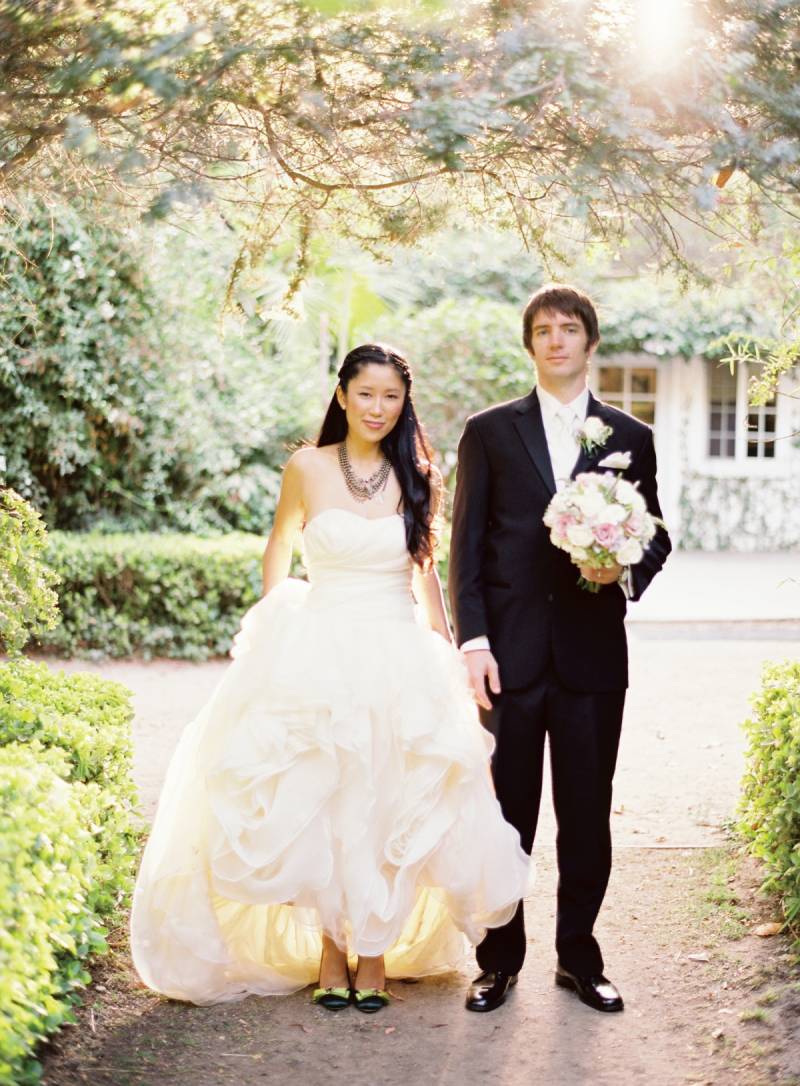 When it came time to orchestrate the finer details of the day, Quinn turned to the wedding coordinators at Bella Dia Events. With her long dark hair braided loosely off of her face, Quinn was ethereal in a delicate ivory Vera Wang gown. "The layers upon layers of draped skirting reminded me of rose petals," recalls the bride. Lucas was handsome in a Ralph Lauren suit paired with his vintage Italian watch, a family heirloom passed down from his late grandfather.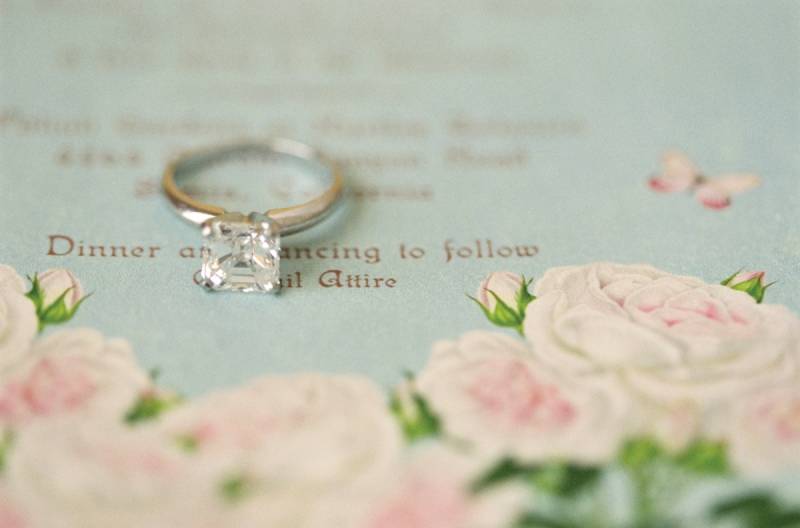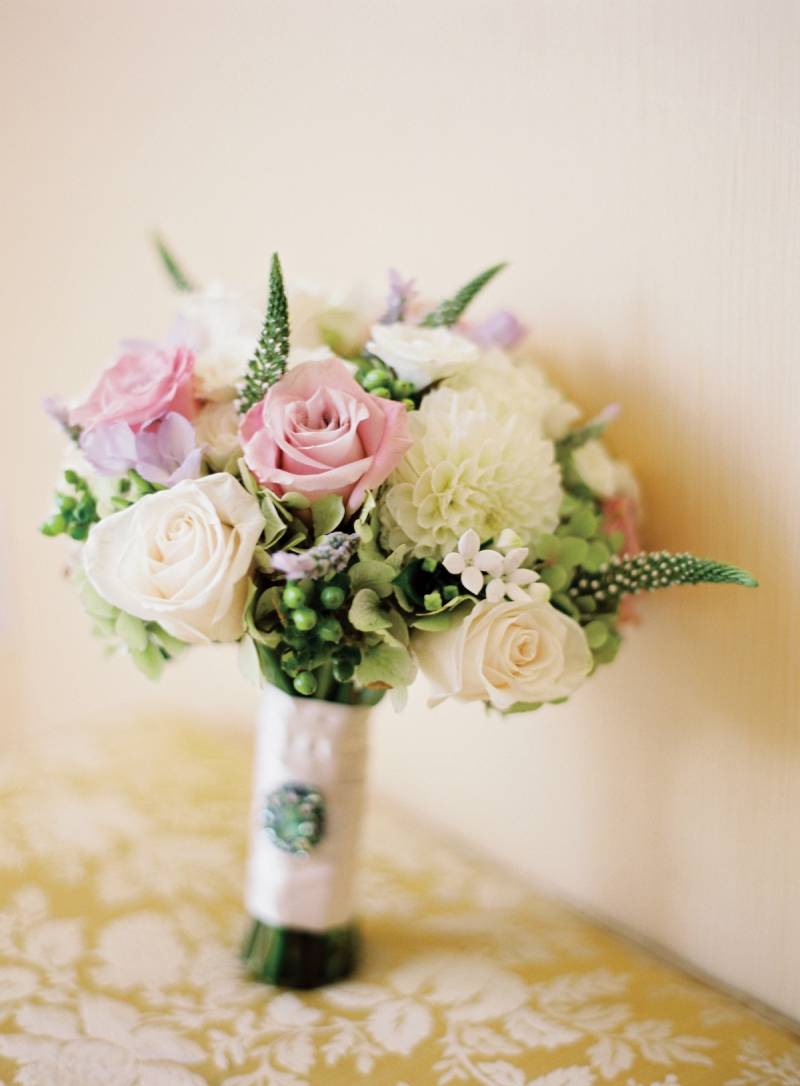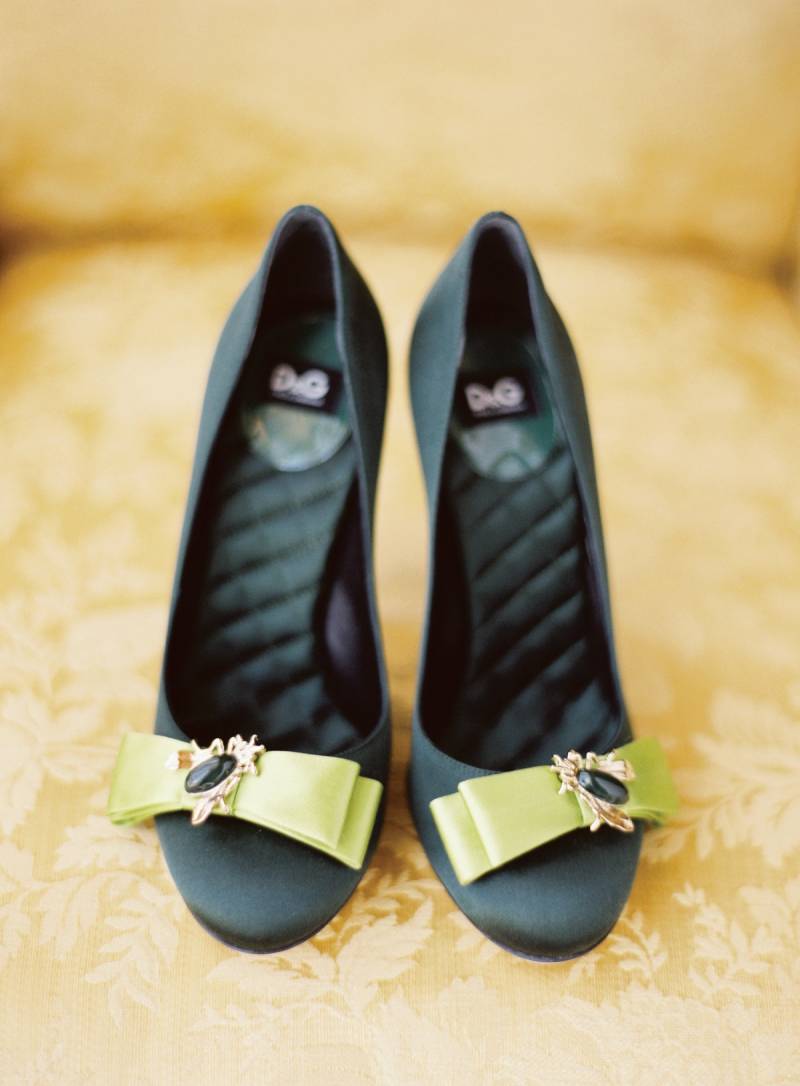 Satin green Dolce & Gabbana heels with a gold-lined ladybug brooch added just the right dash of glamour. Parisian couture jewelry designer Cynthia Desser created a one-of-a-kind cuff and necklace especially for the bride.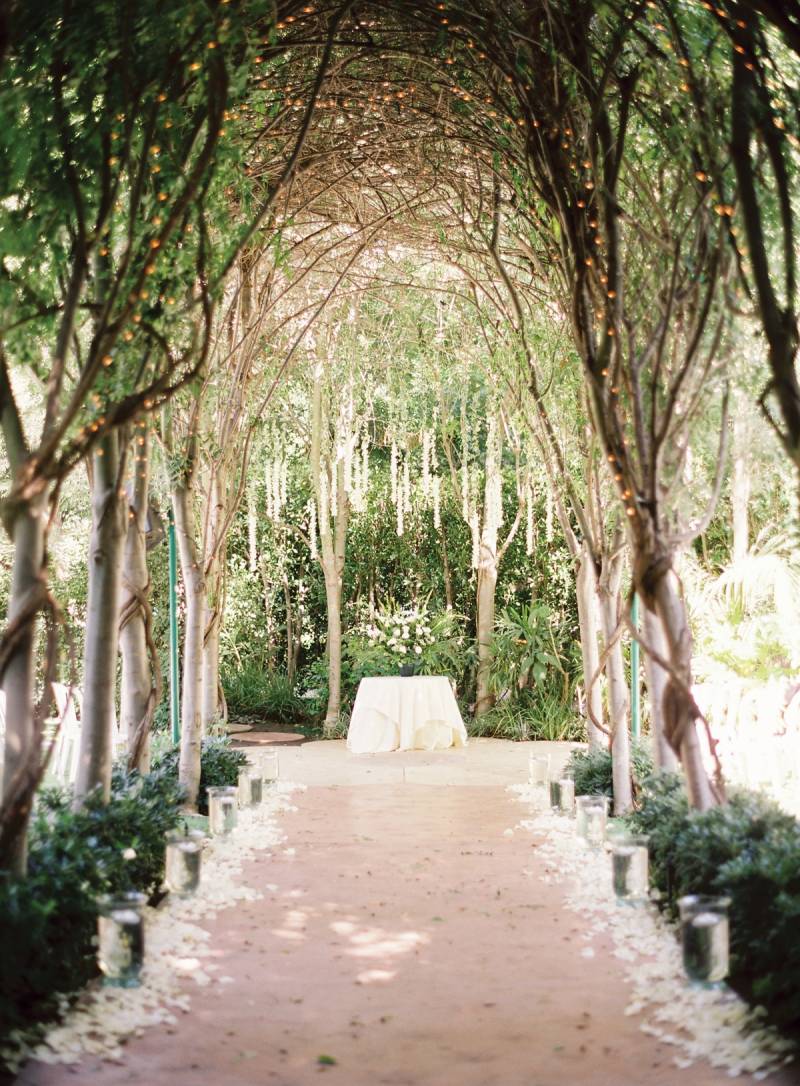 The natural splendor of the grounds needed little adornment. Guests gathered in the botanical gardens amid vine-covered archways marked by sweet jasmine trees and European fountains. A long rose-petal-strewn aisle lined with pillars of floating candles led to a splendid natural canopy of hanging orchids created by My Wedding Blooms.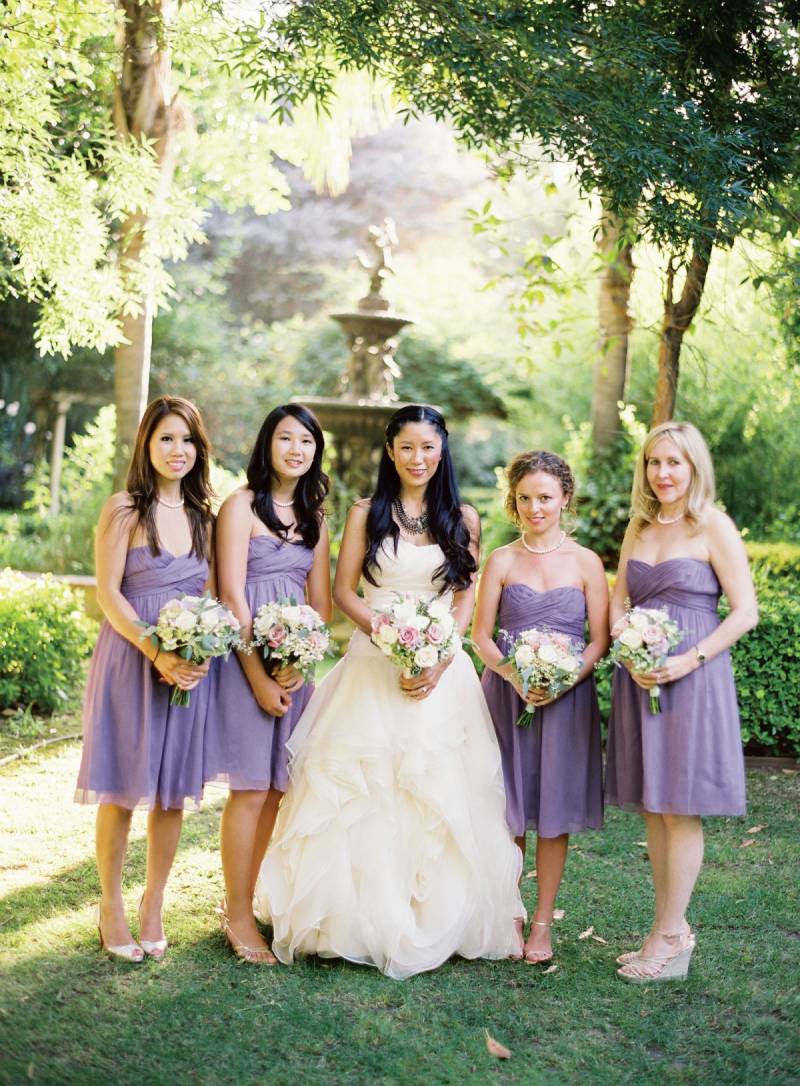 Bridesmaids wore chic J. Crew strapless dresses in the perfect lavender hue.