Natalie and John decided to exchange their wedding plans in Nashville for a breath-taking elopement on the Kohala Coast of the Hawaii's Big Island. The bride shared how she planned her perfect day, "We'd been planning a vintage style farm wedding outside of Nashville, so when I finally convinced John to scrap our plans and run away, I knew I still wanted the same feel for our elopement. Since John agreed to my change of plans, I let him choose the destination and he picked Hawaii.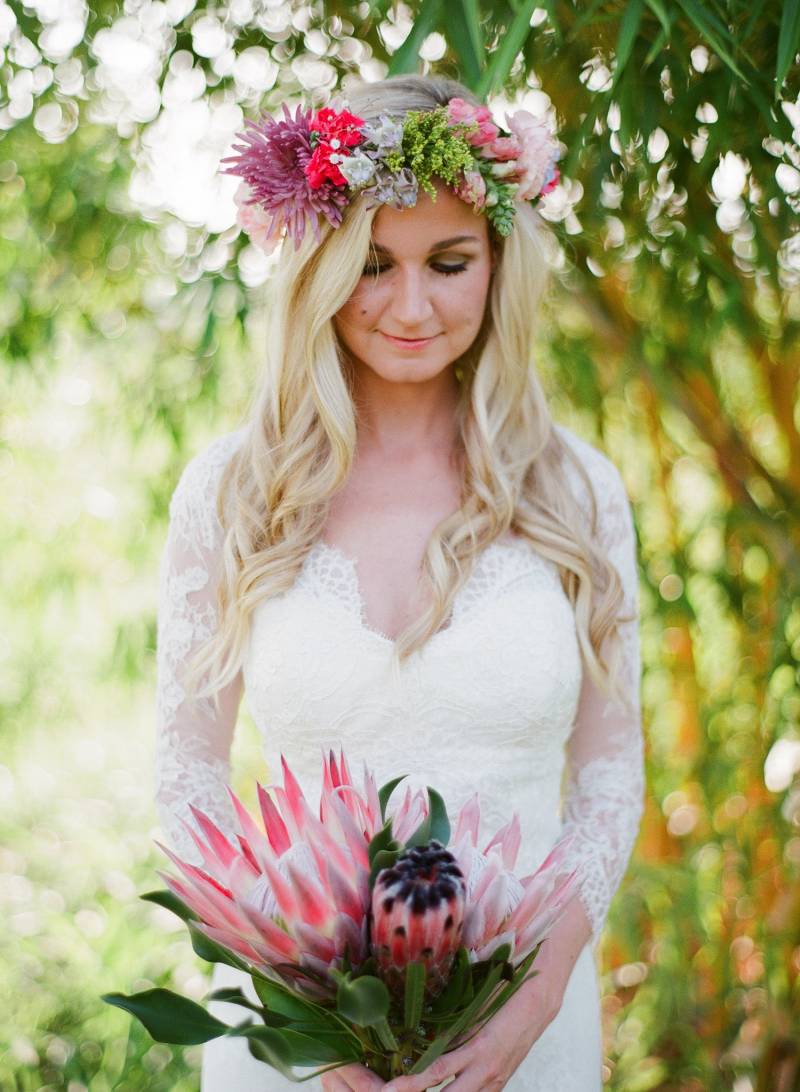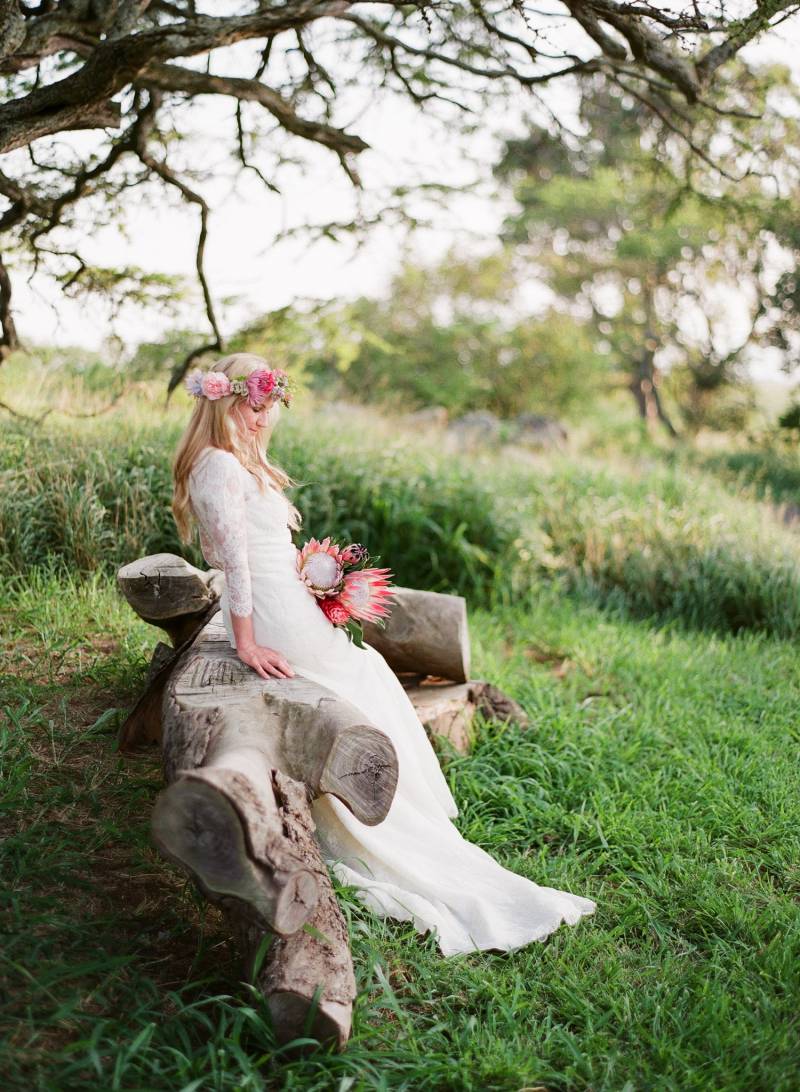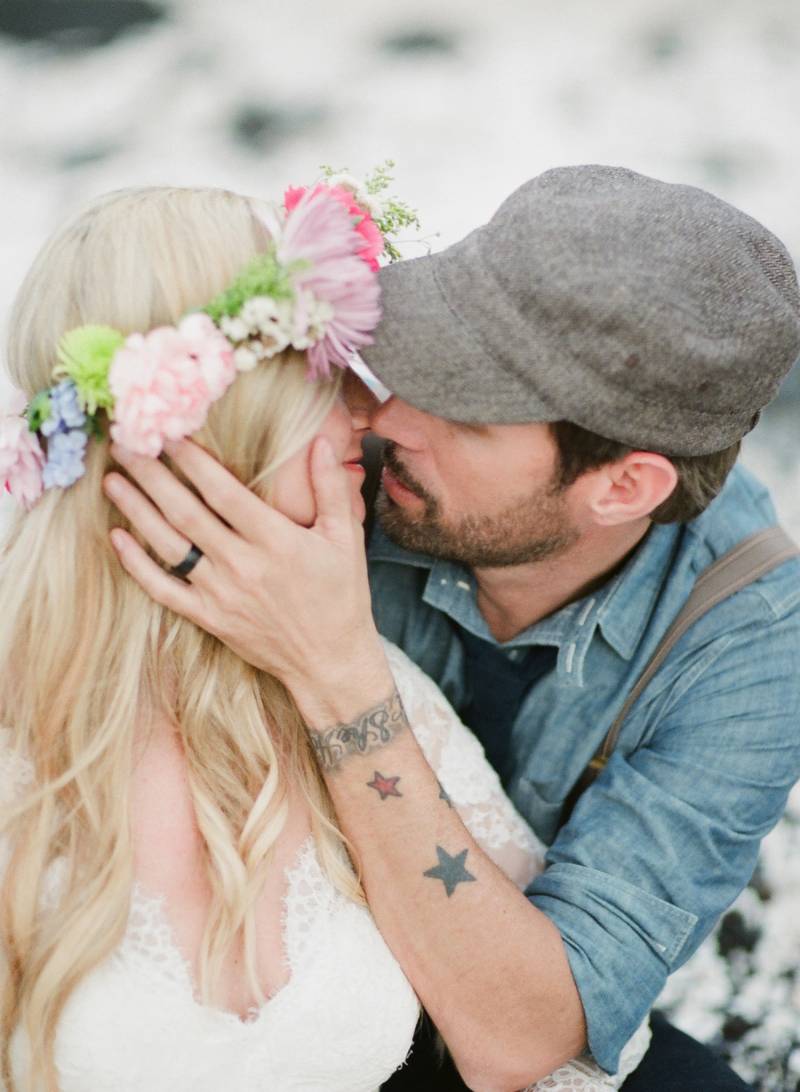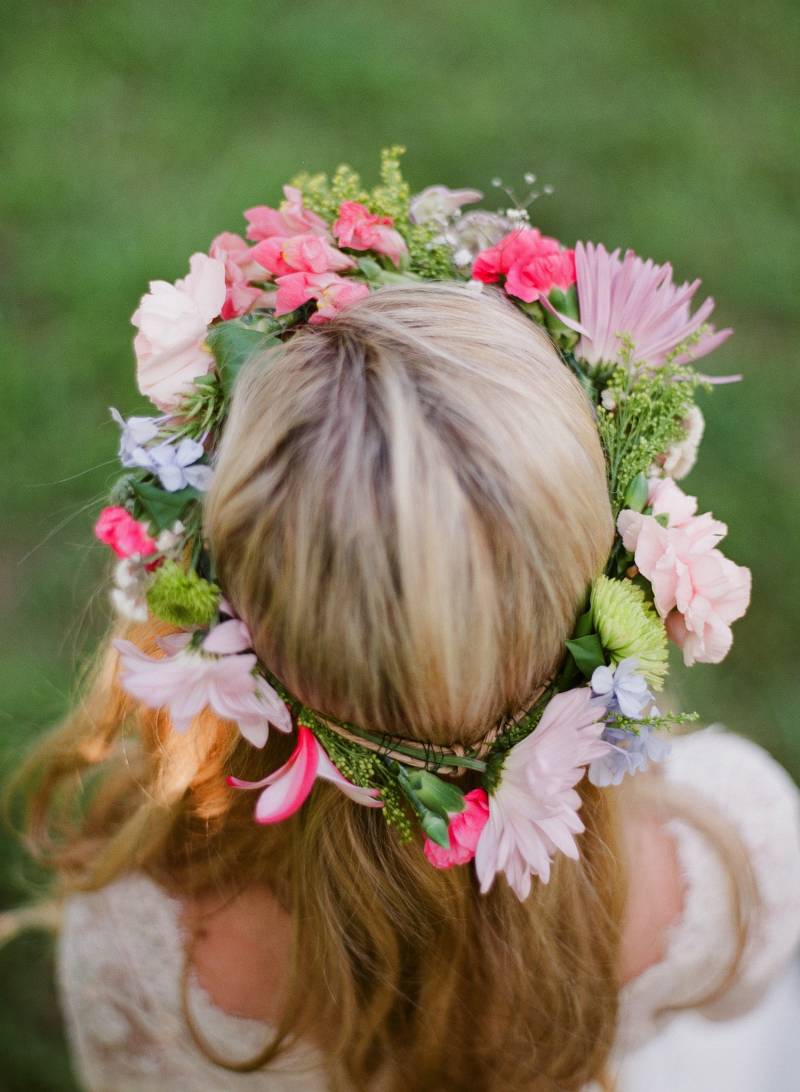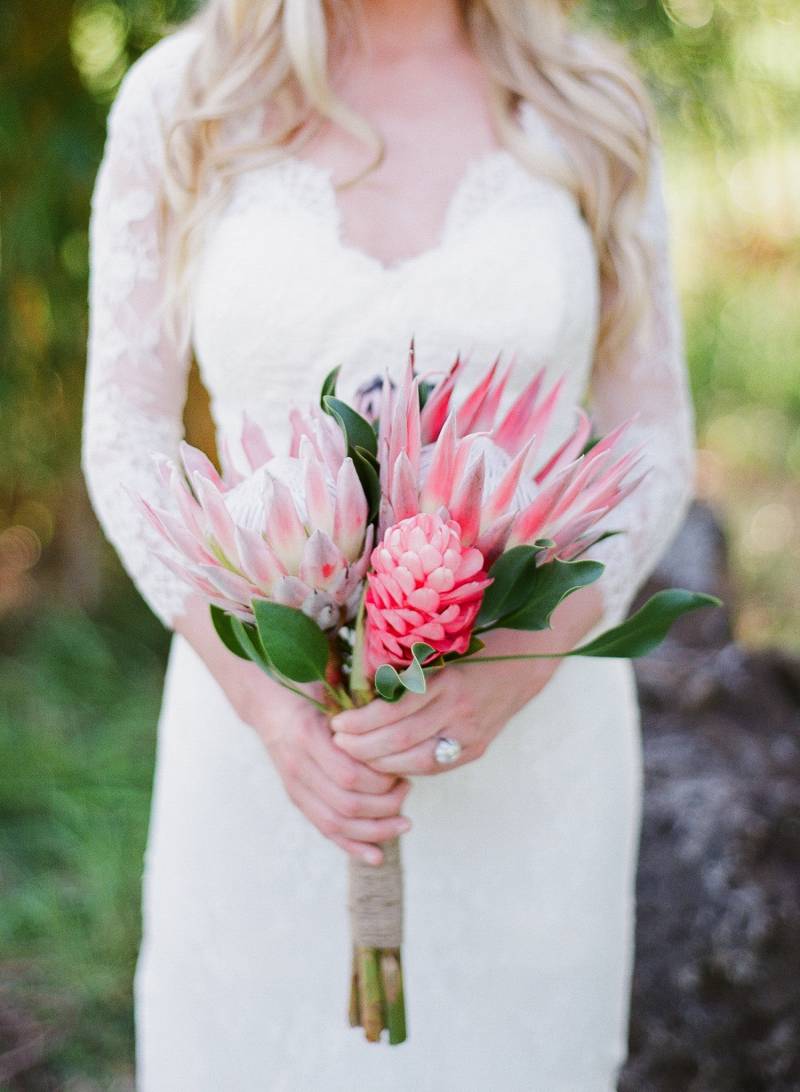 Natalie says, "I loved planning all the details. I knew exactly how I wanted everything to look style-wise but when it came to the guest list, food, transportation, accommodations and all of the big things, I just felt overwhelmed. I had also lost my sweet daddy just a few years prior and the thought of him not being there to give me away was too much. When I found myself always answering the question, 'How are the wedding plans coming?' with, 'I just want to elope!', I knew I had to talk to John. It took some convincing but he finally agreed."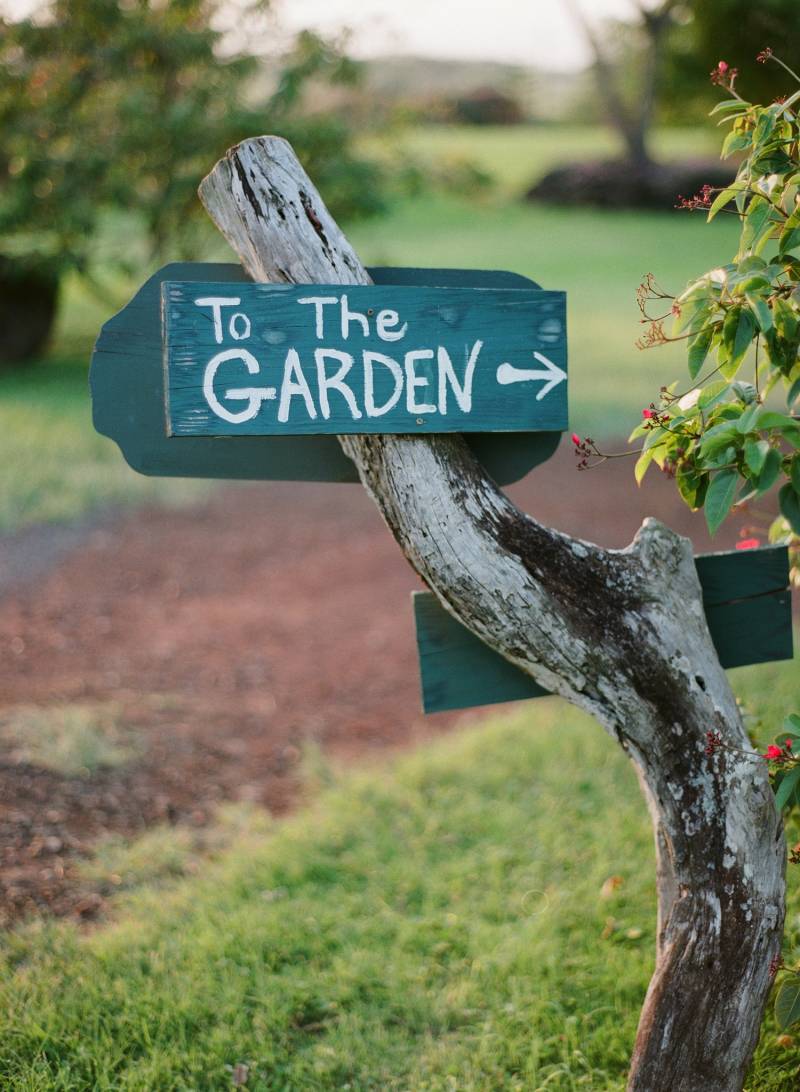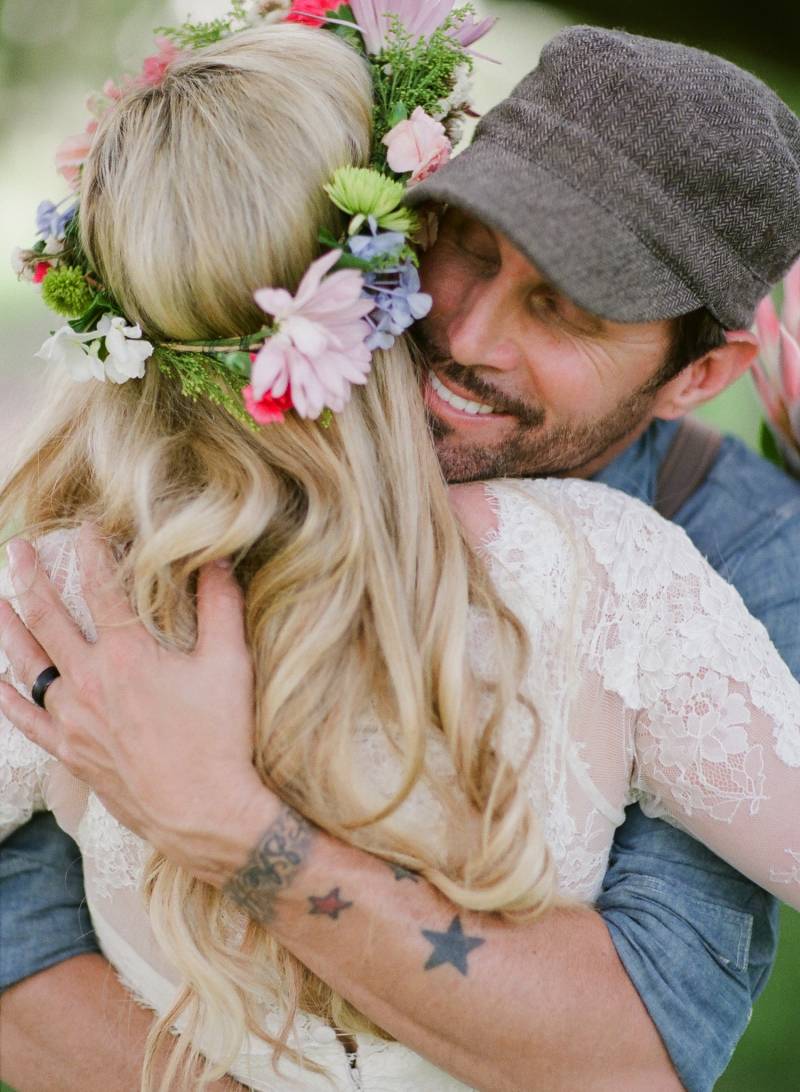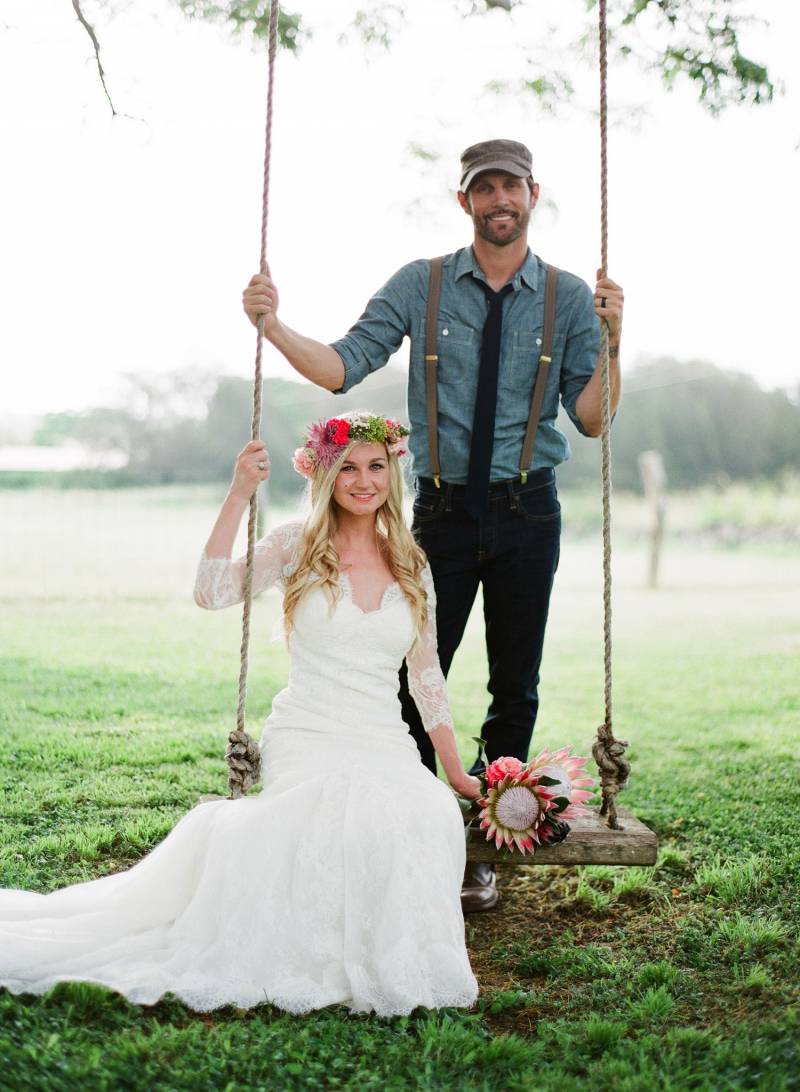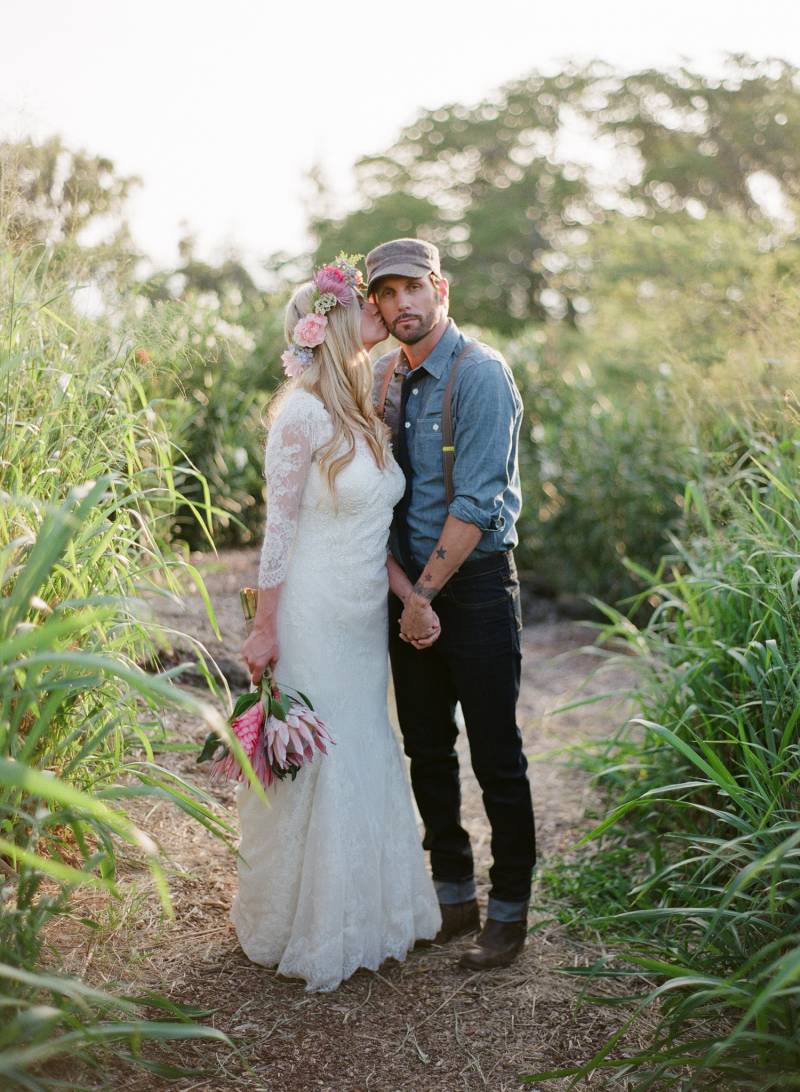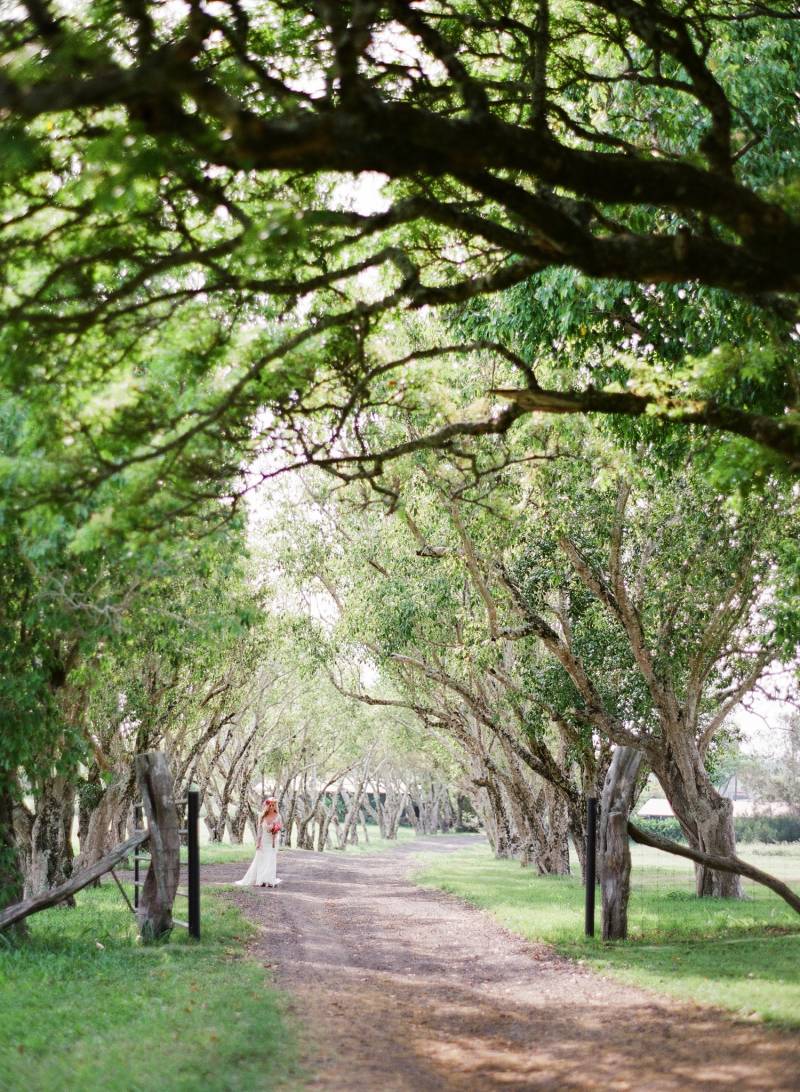 The history and charm of the Puakea Ranch sold the handsome couple immediately.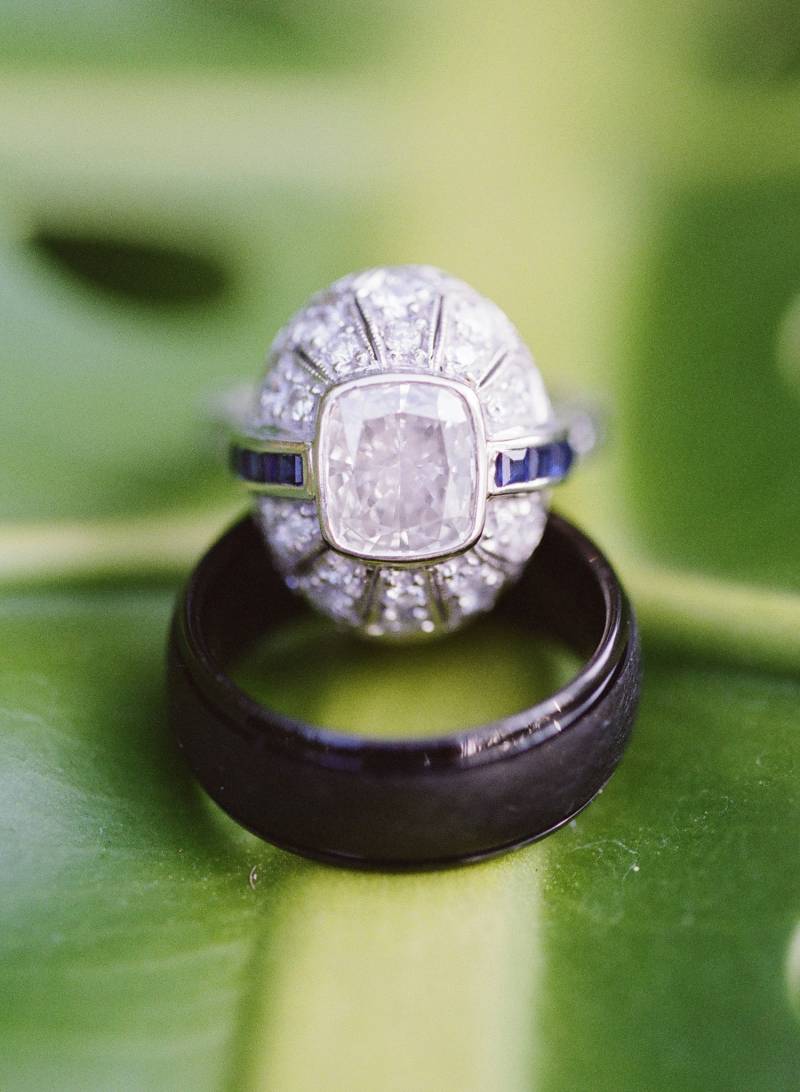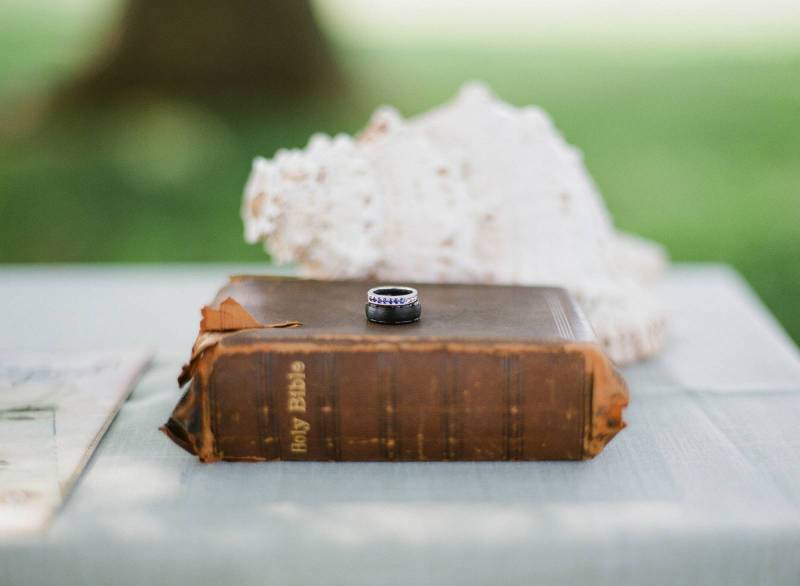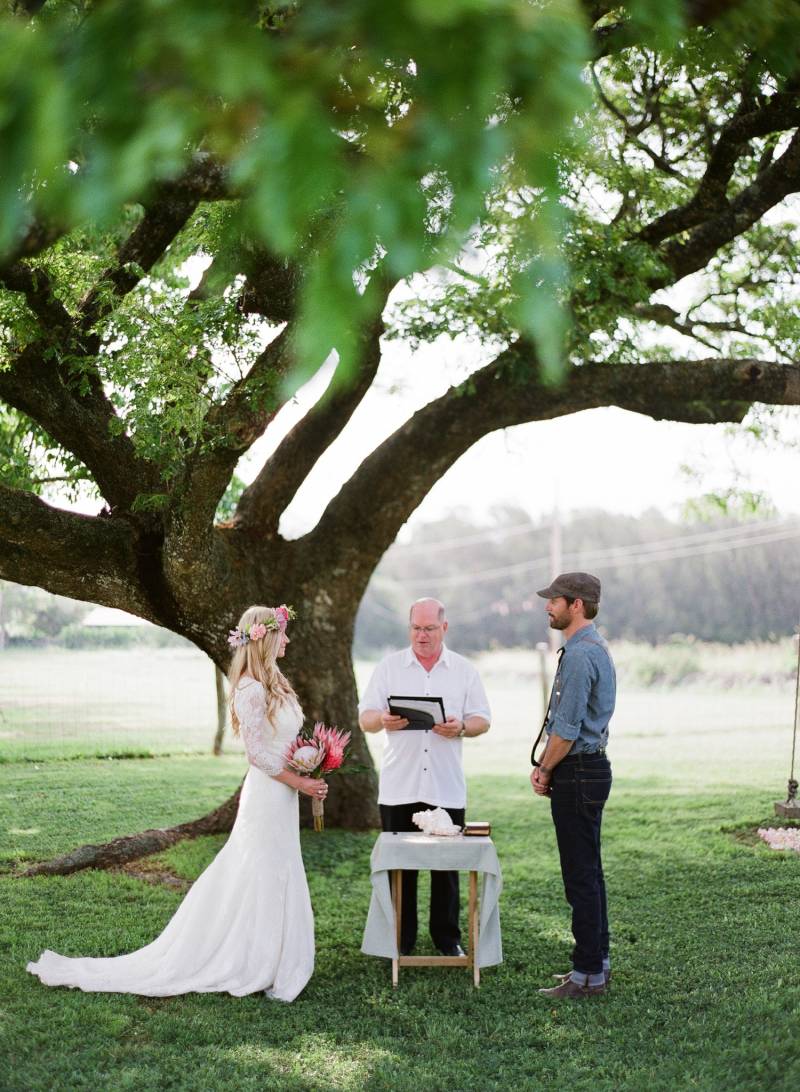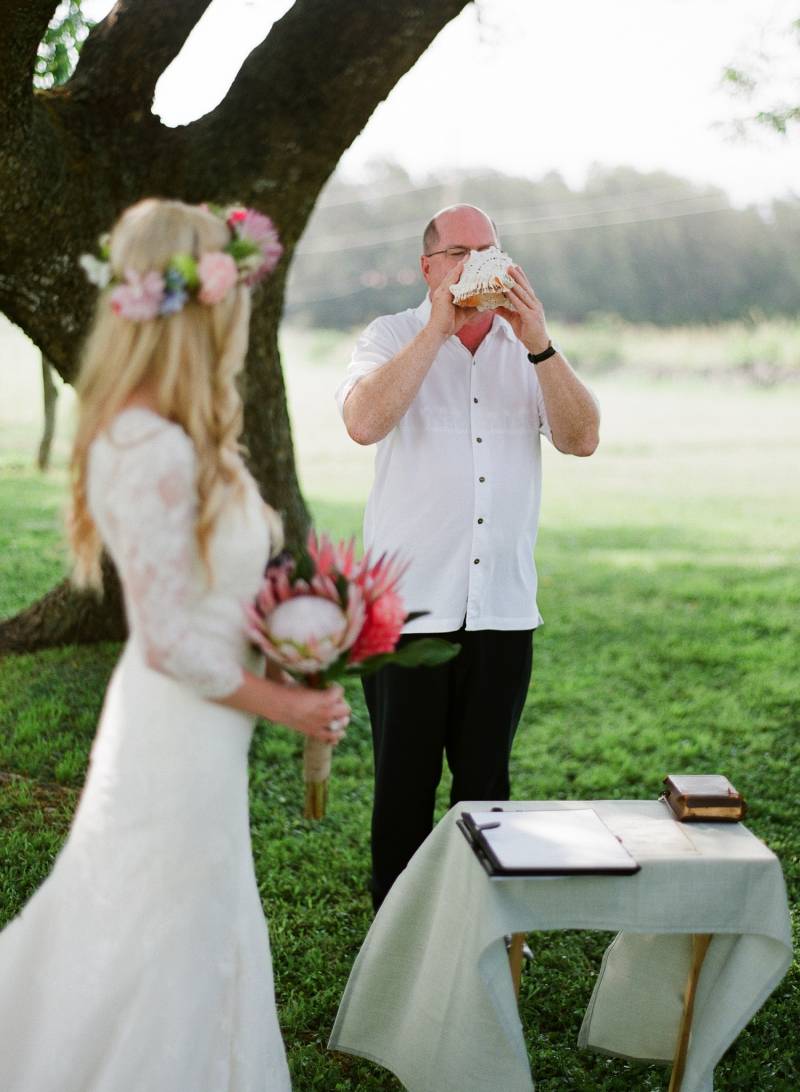 "The highlight was our ceremony. " says Natalie. "It felt like time stood still when we took our vows and we were the only two people in the world. It was wildly romantic. Magic."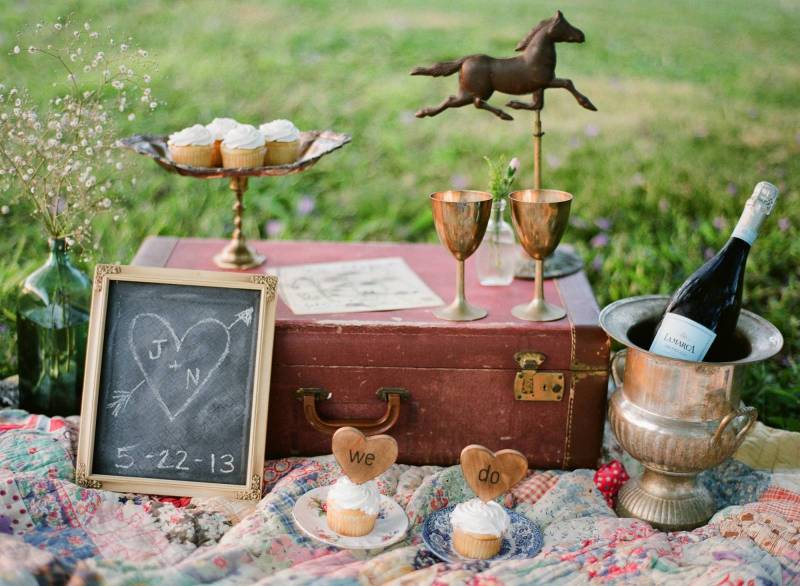 The theme was vintage with a touch of bohemian whimsy. Since they ended up eloping the pair simply used Hawaii's beauty as a backdrop. Natalie shares, "But I did bring some things from home and set up a styled picnic for our 'reception'."