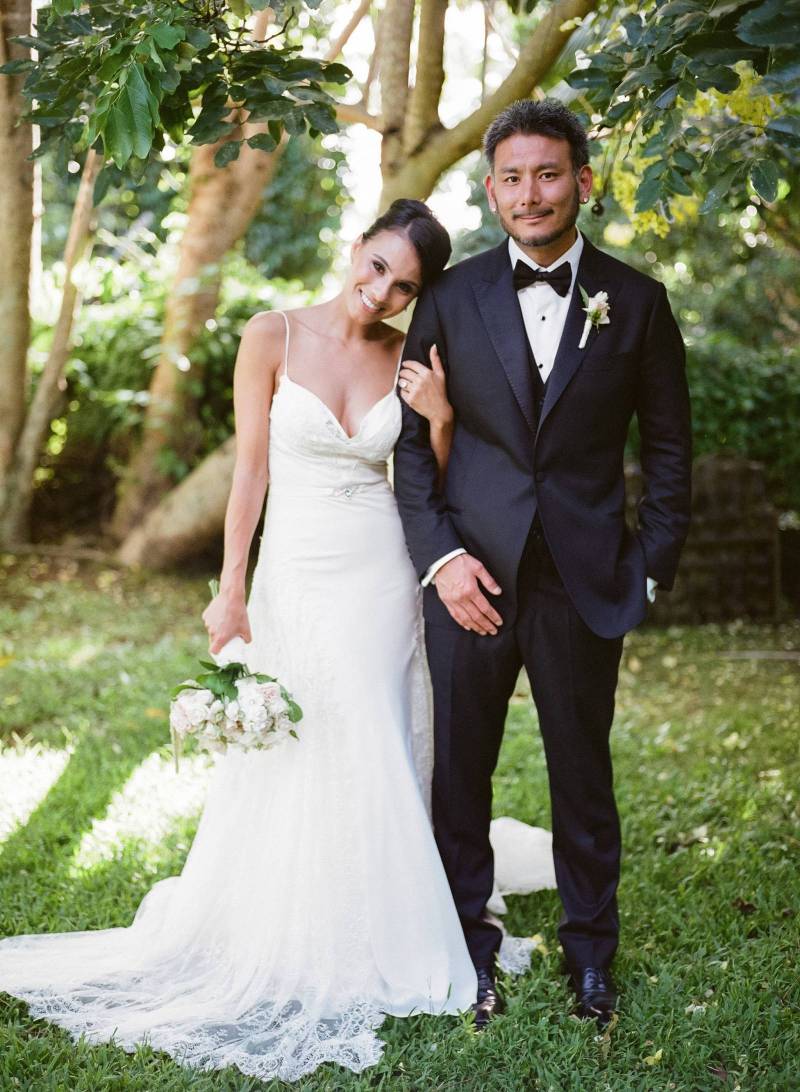 Bianca and Jerry first crossed paths in San Francisco and immediately started dating. Jerry proposed to his love in the New York City botanical gardens on a chilly winter day. When it came time to plan their destination wedding, the bride stumbled upon Maui, Hawaii's Haiku Mill and knew it was the perfect venue for their lively and warm celebration. She says, "There wasn't much required on my part because the venue was so amazing already. I just added a few of my personal touches.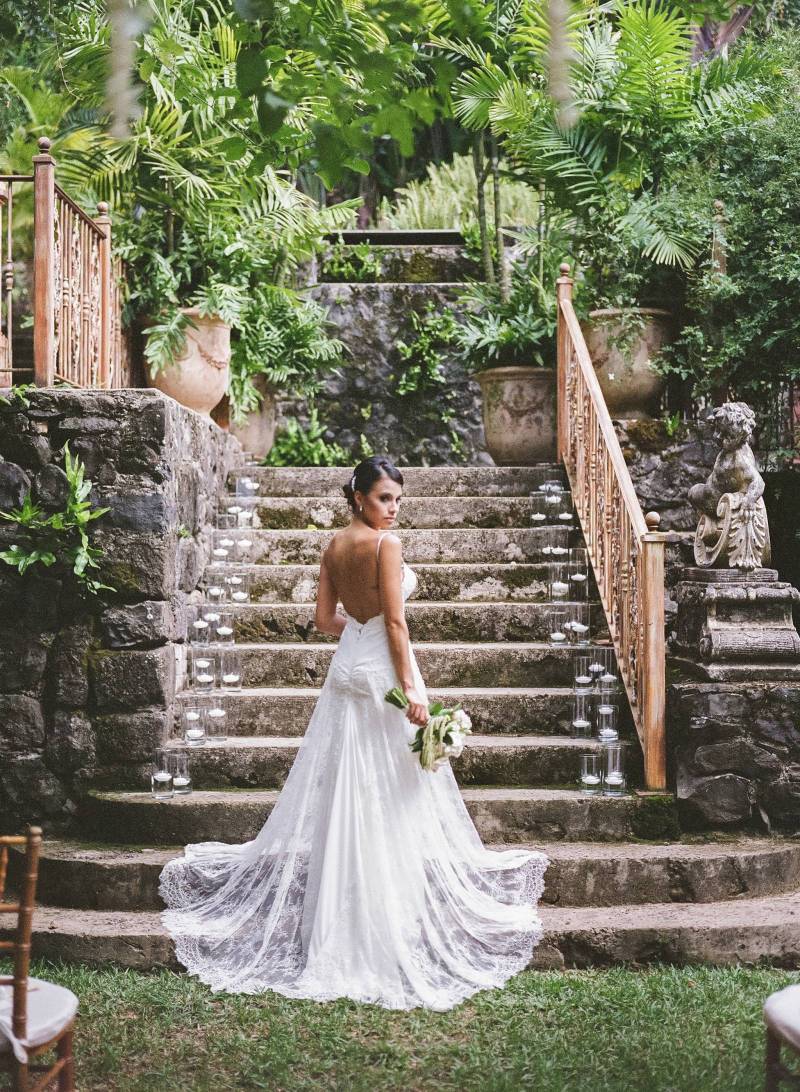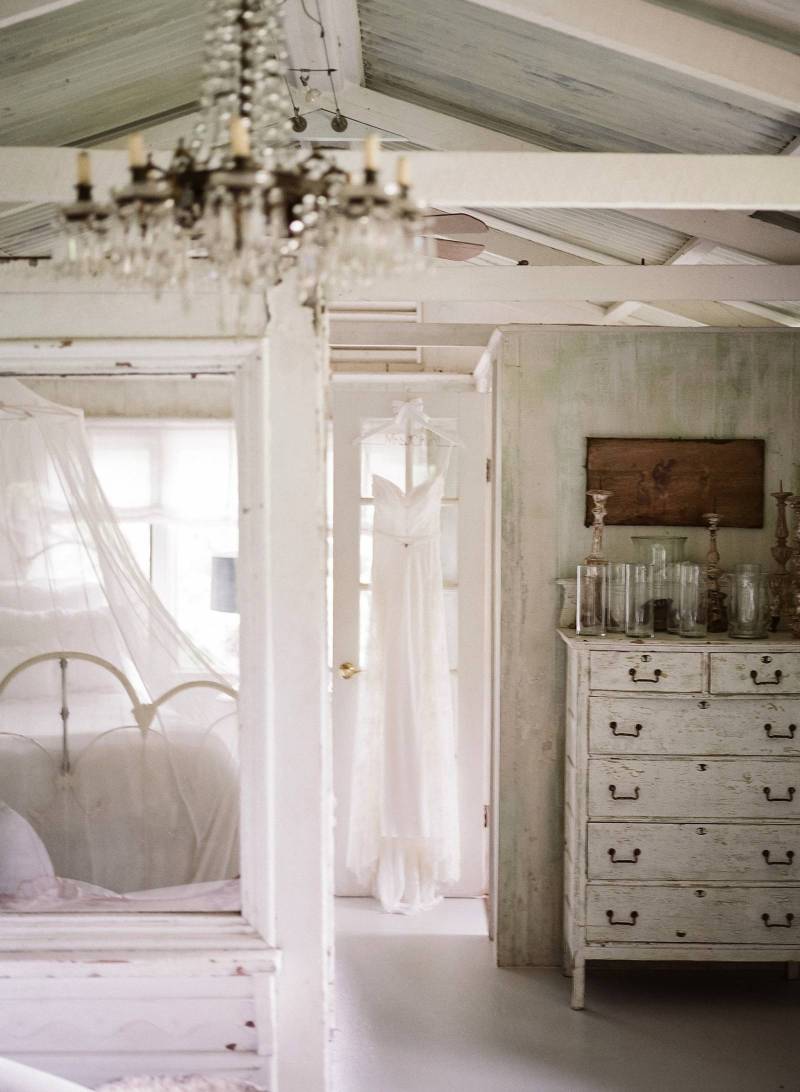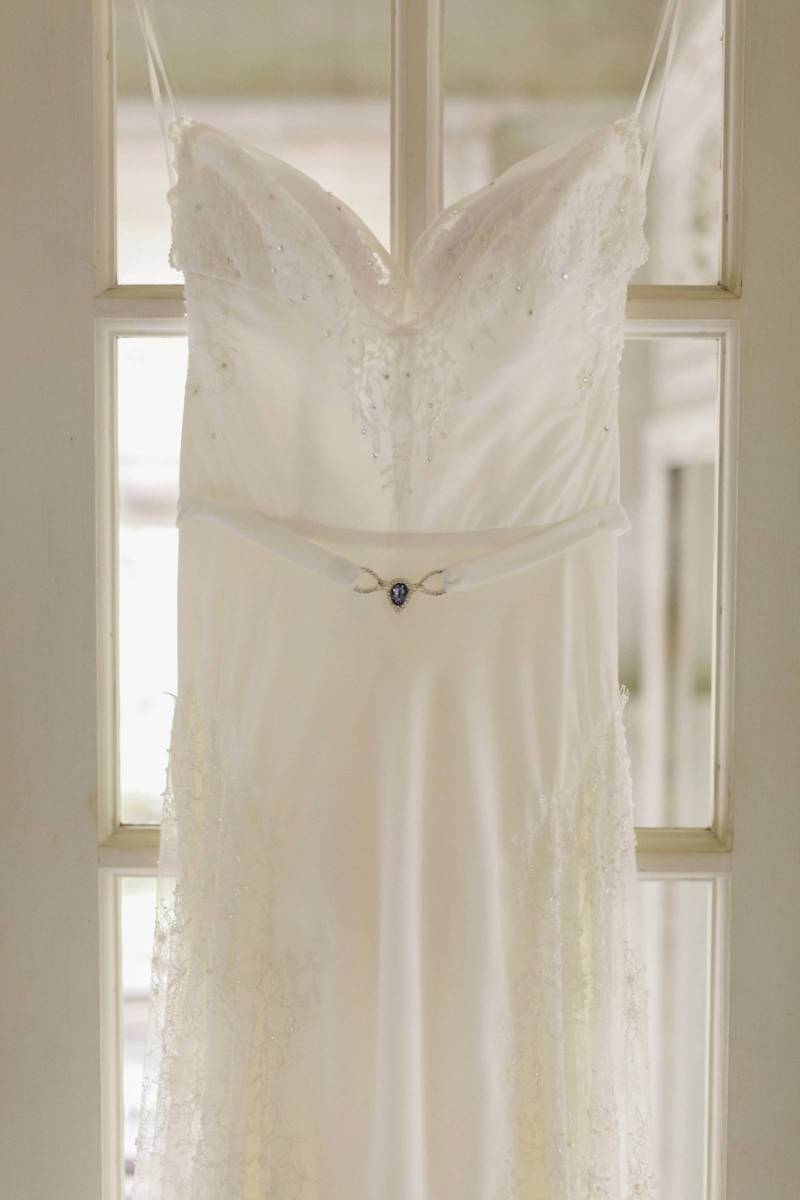 The Bride's Dress
"The true story behind my dress is that I saw it on instagram! The minute I saw this dress I knew I had to find it! I researched the designer Inbal Dror, and at the time her dresses were not being sold in the US yet but they did have a small studio in NYC that did fittings. So I went to NYC and they did not have a sample of the dress that I wanted but I tried on another exceptional dress and knew that this designer was the one! Six months later a bridal studio in Beverly Hills started carrying Inbal Dror, but they did not have the dress I wanted either. They took my measurements and I ordered my dress blindly without trying it on. The dress came in about 6 months later and it was everything I imagined and more! The craftsmanship of the dress was perfect down to the last detail."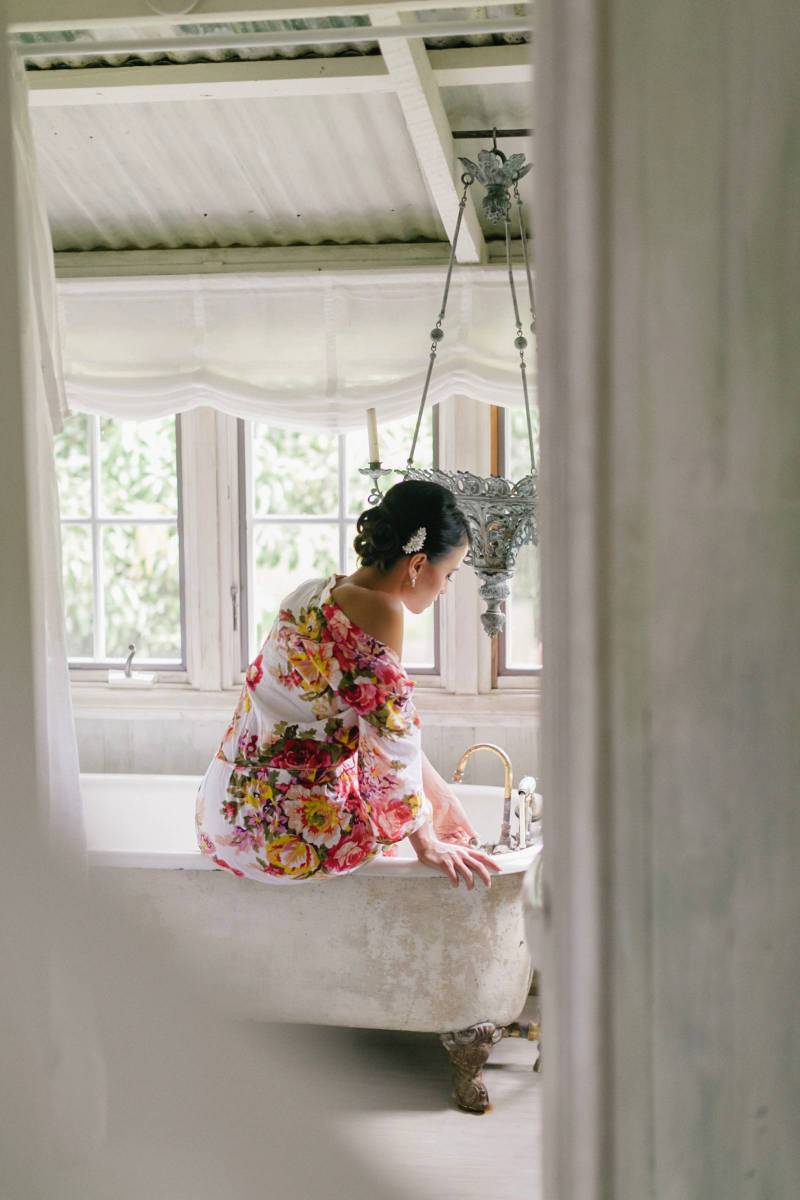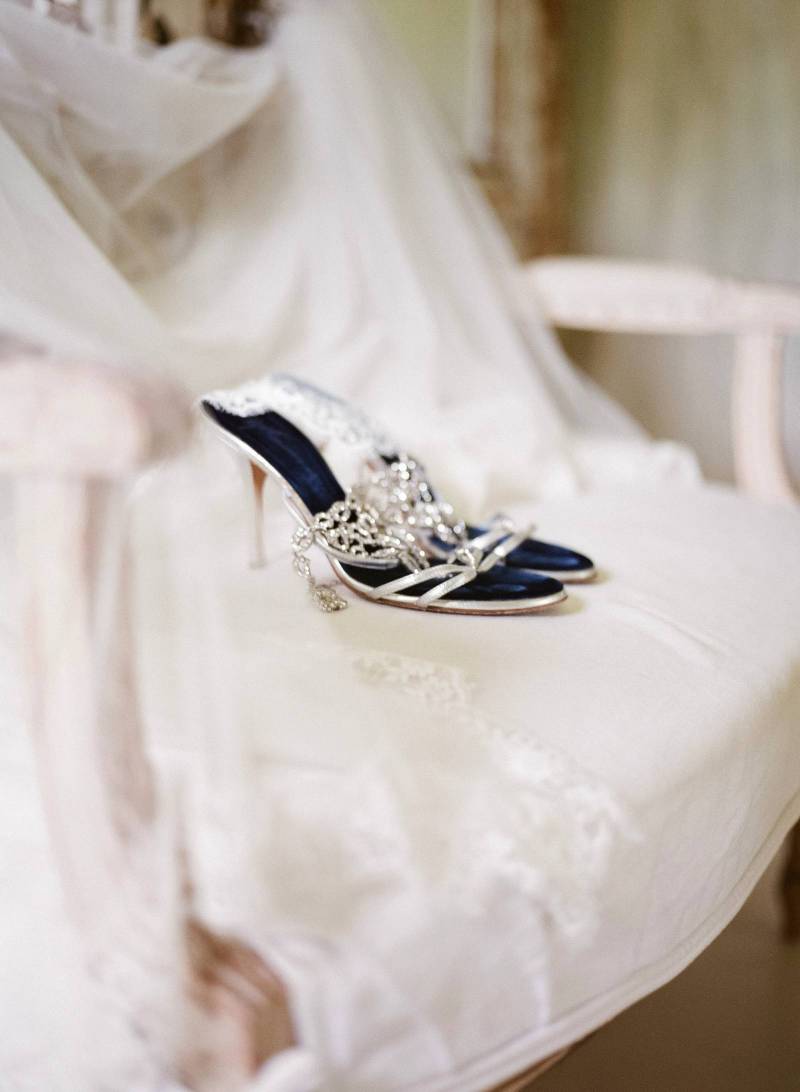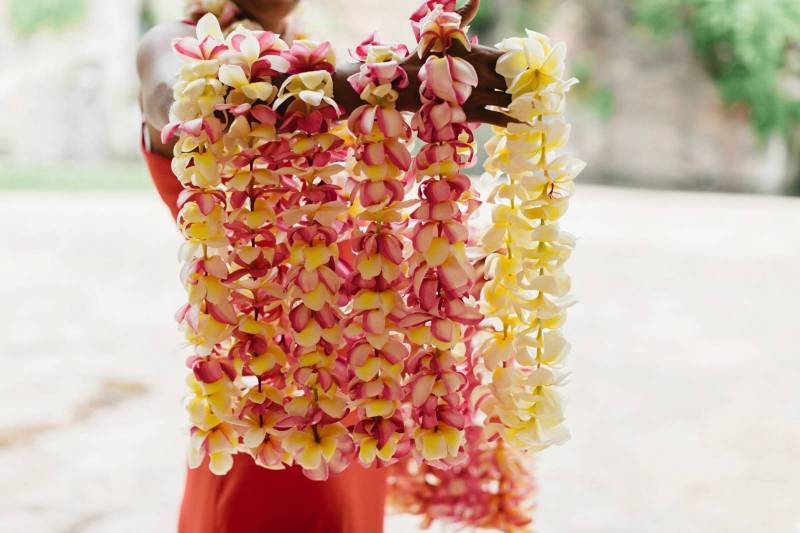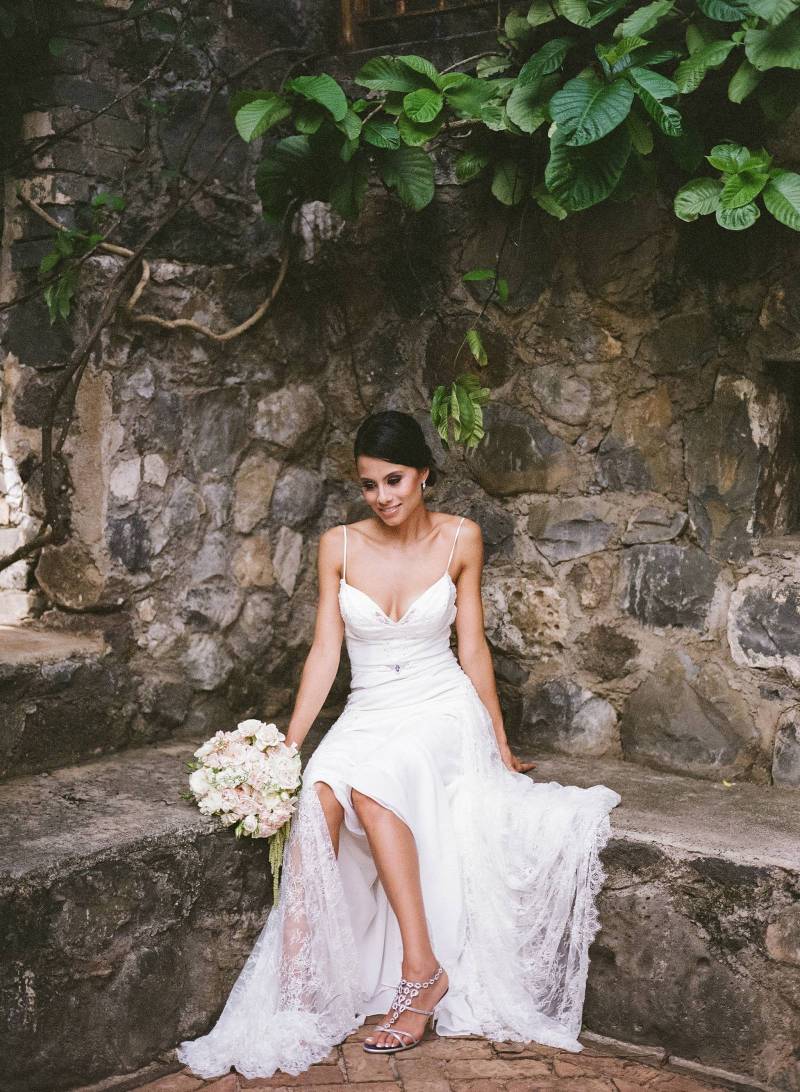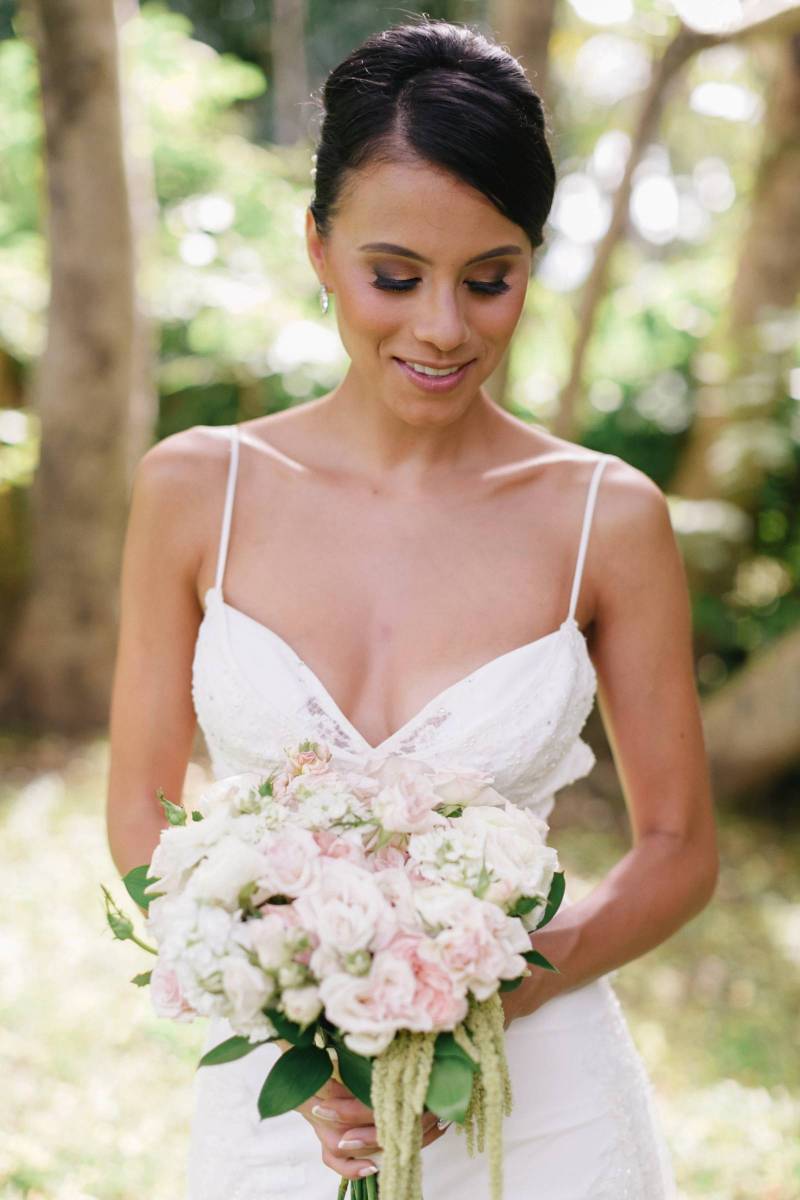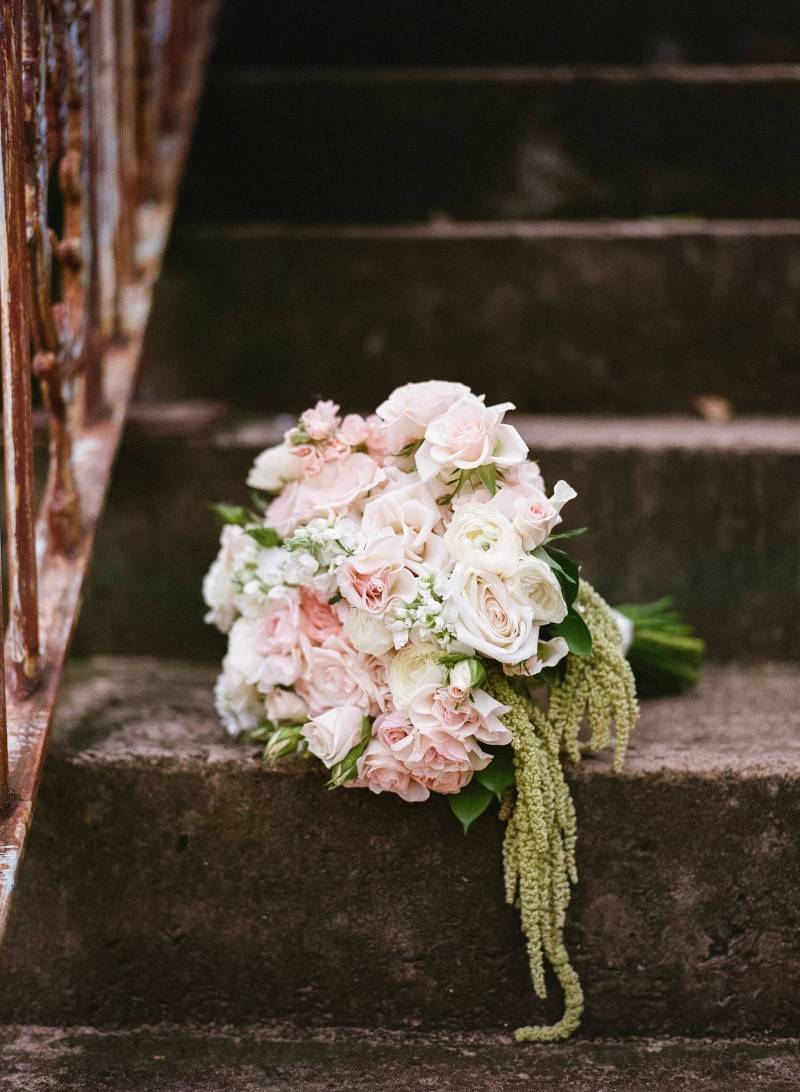 The Wedding Style
"My theme was vintage elegance and I imagined soft pinks and cream colors. I knew I wanted chandaleirs . Peonies and amaranthus were my main inspiration for my flower arrangements. I wanted the look of worn wooden tables and elegant lace runners with both large floral arrangements and tiny vases across the tables."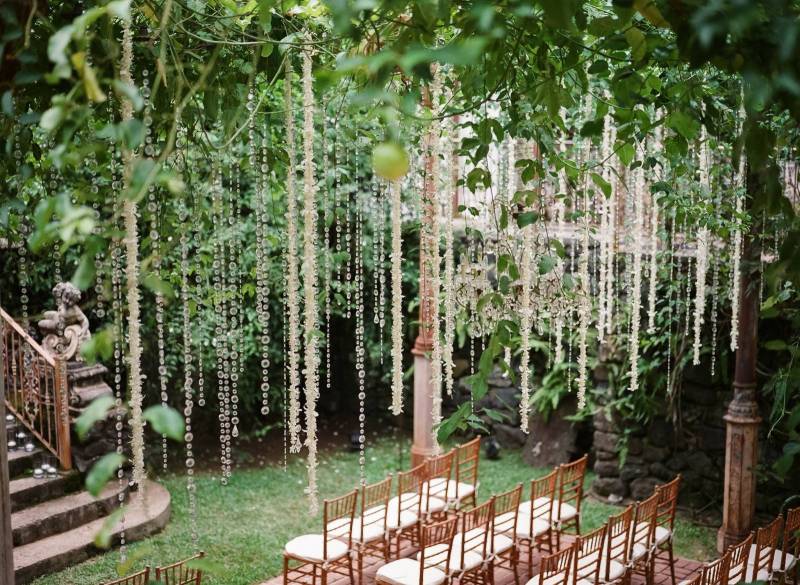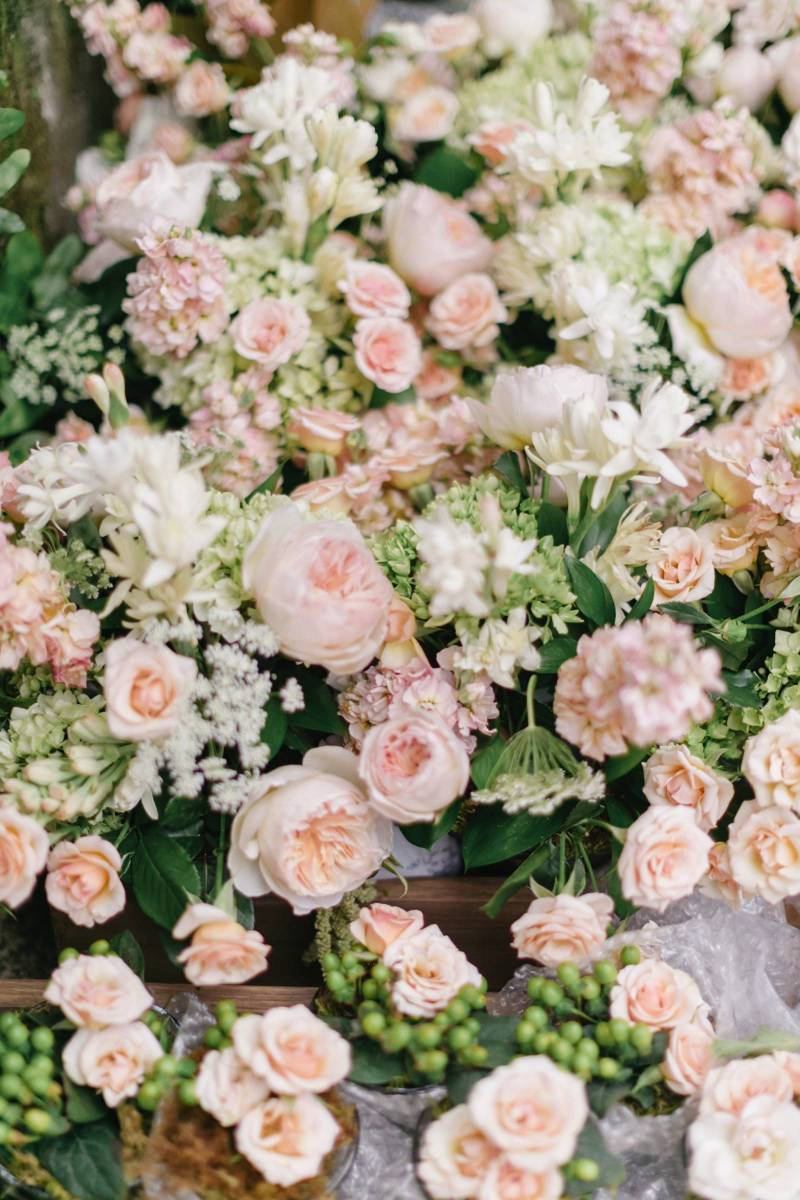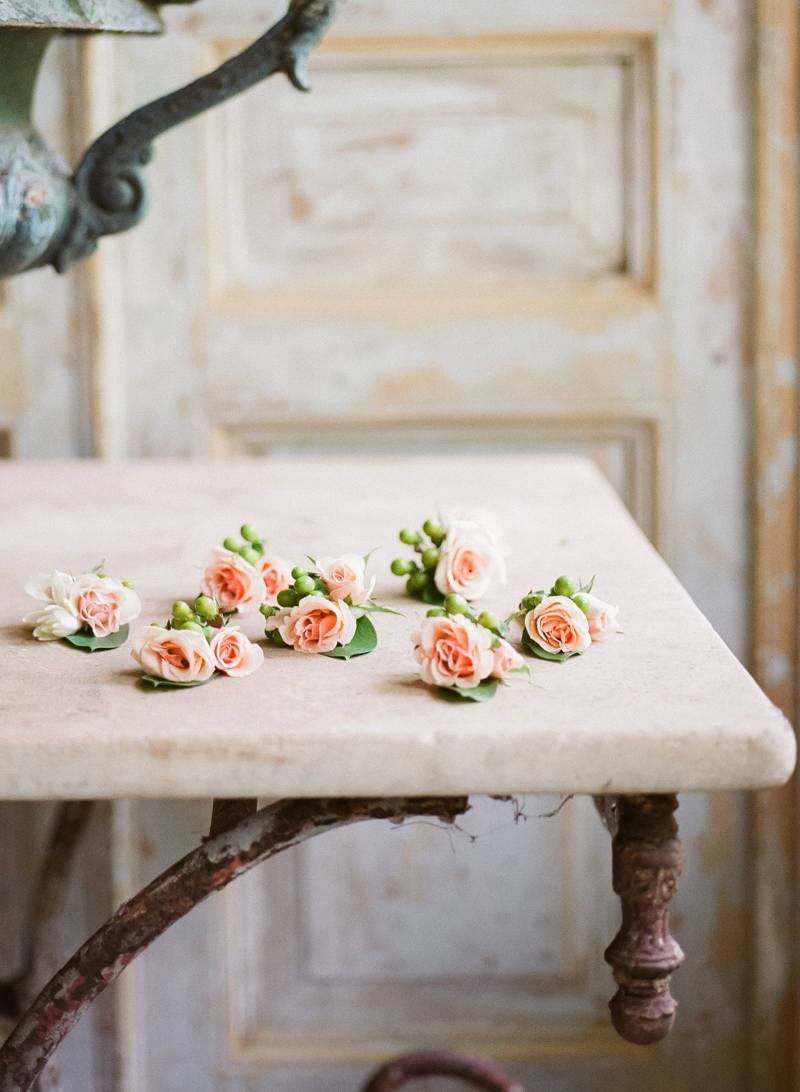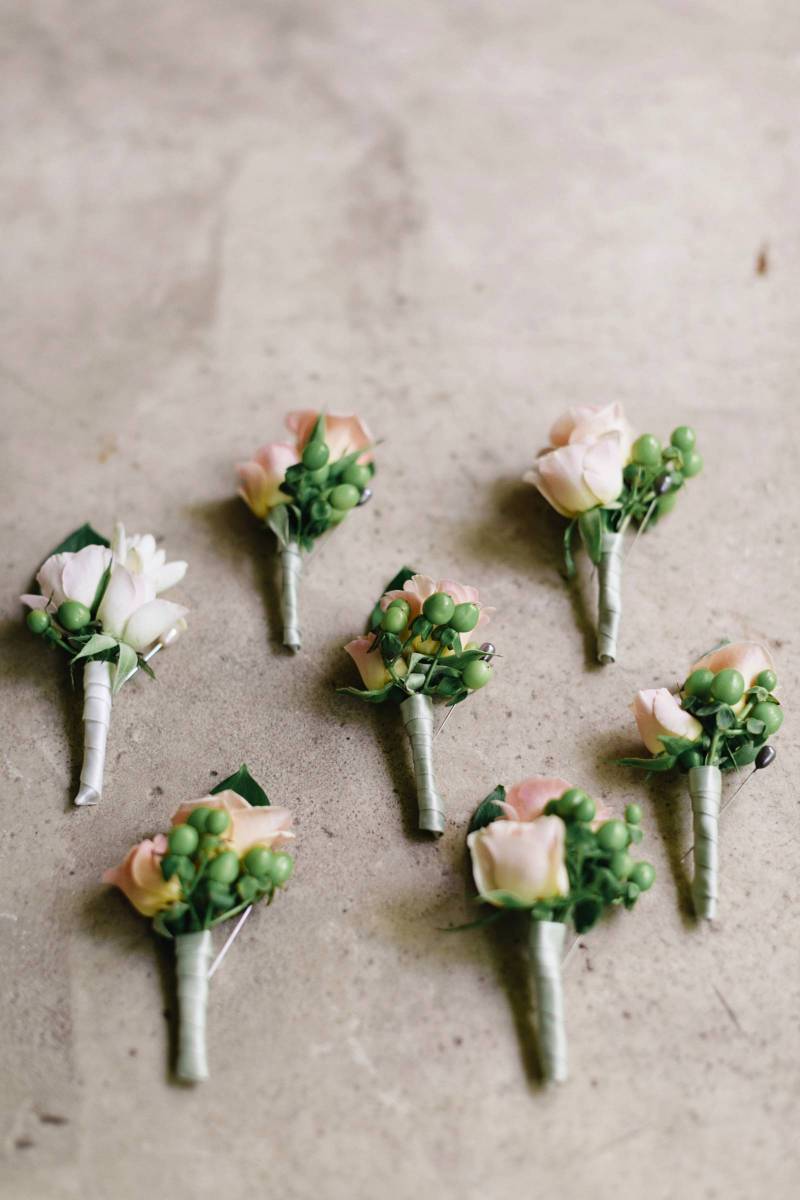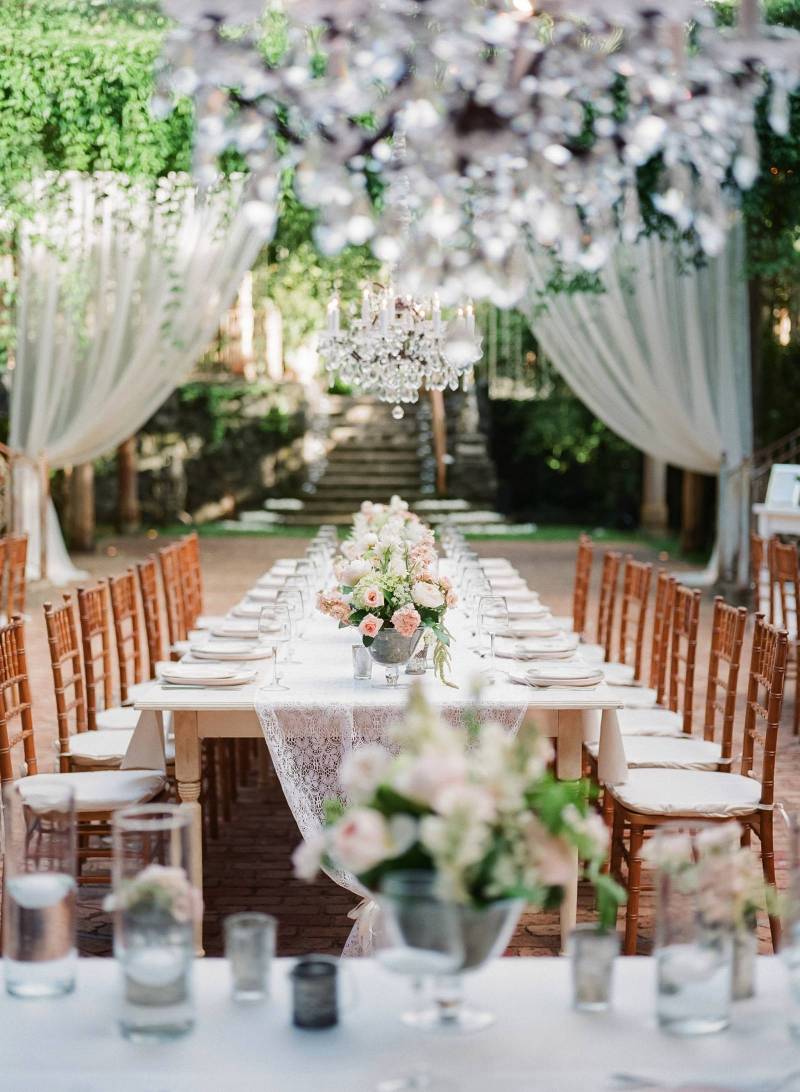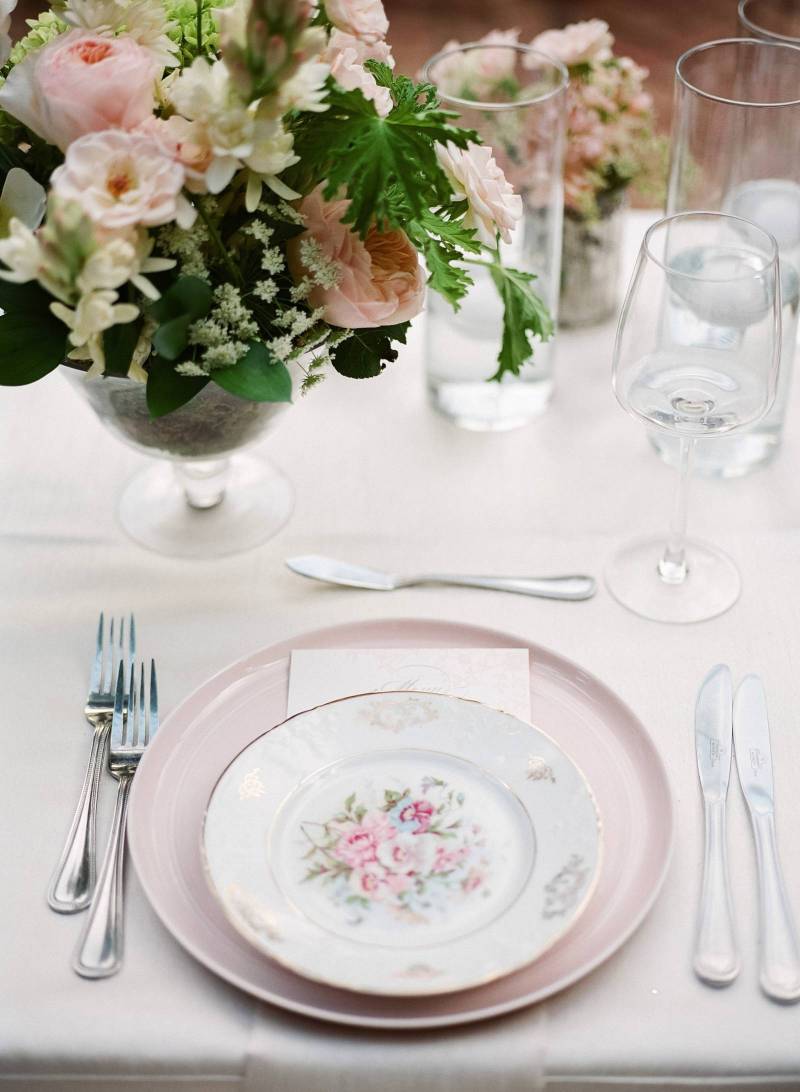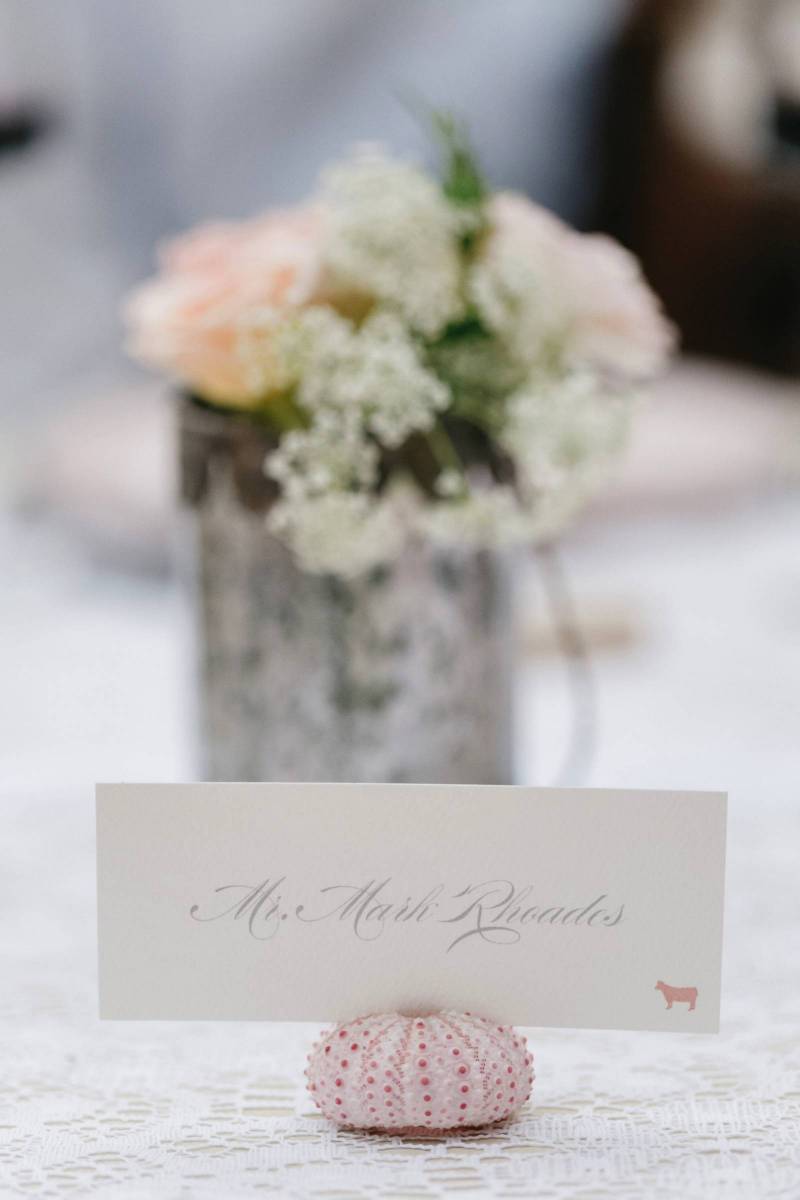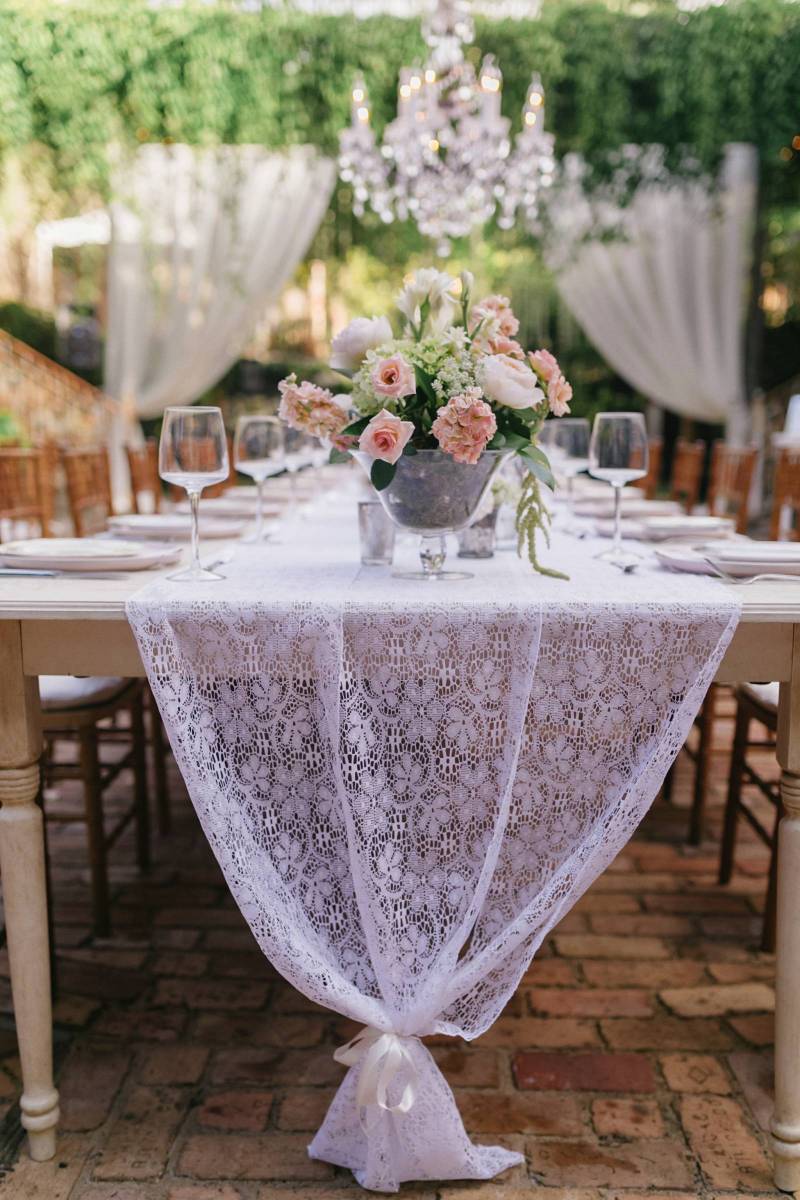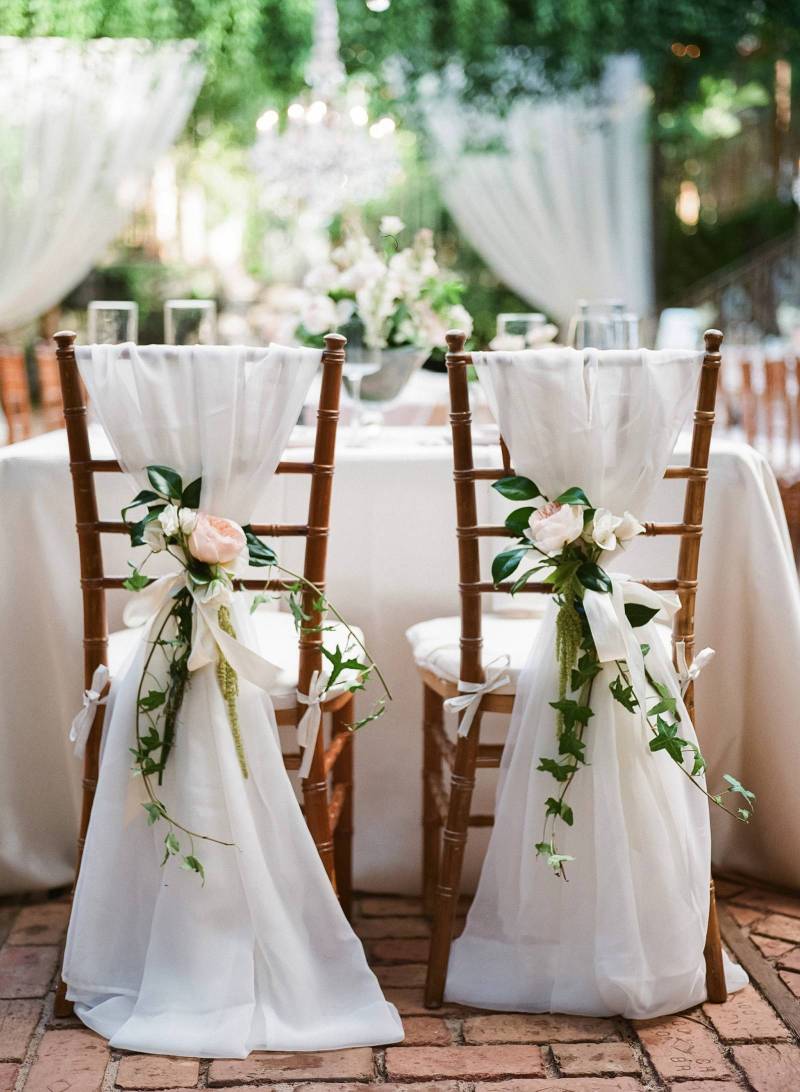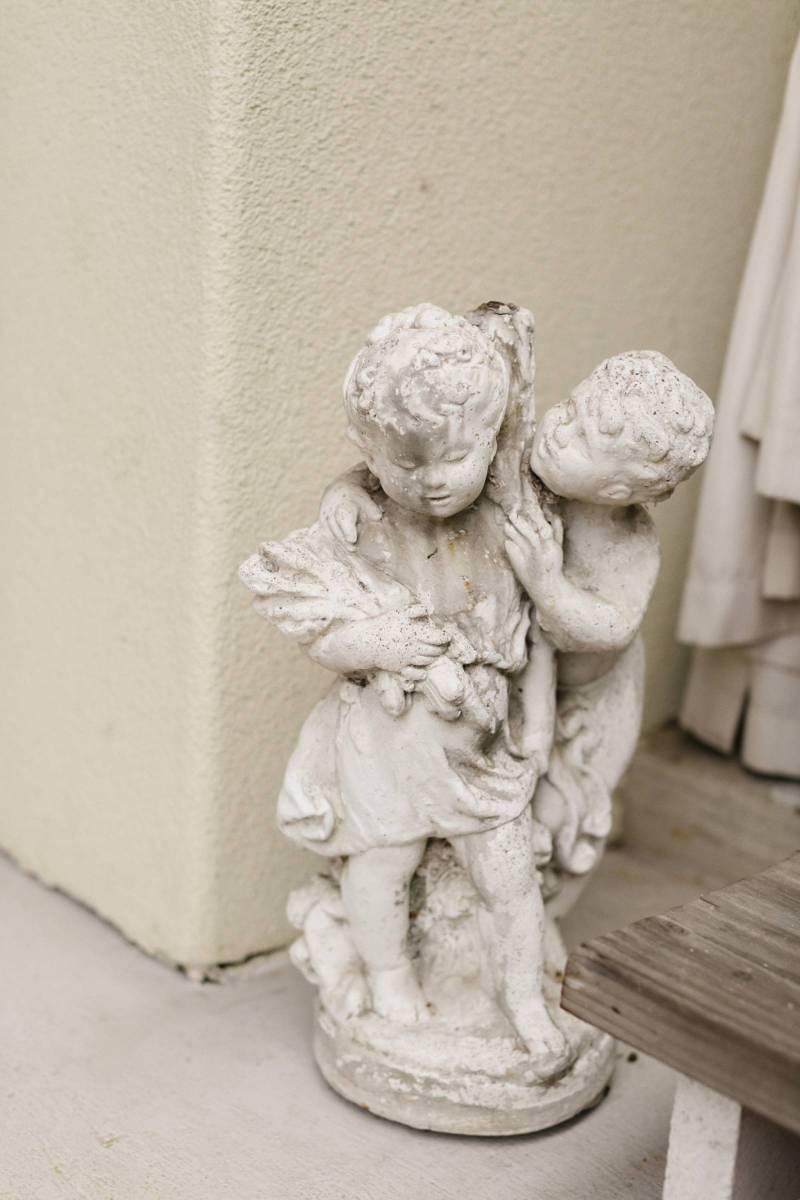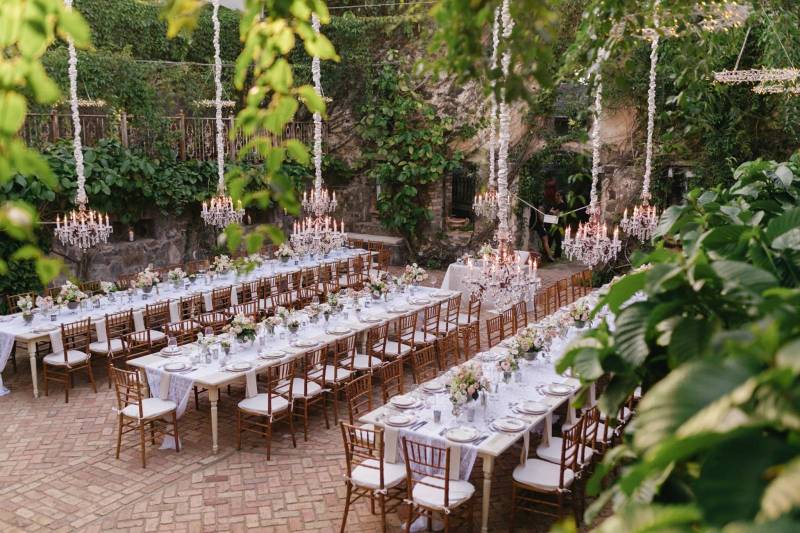 The Fine Details
"The ambiance was of the wedding was magical, beautiful, elegant, and so much fun! Everyone looked so beautiful plus the decor had an elegant vintage garden feel to it. The beauty of the venue and the love of our friends and family overwhelmed us in the best way possible. We will always remember our wedding as a blessing because it could have easily been canceled since the Island was under national hurricane alert. Luckily, the day of my wedding was sunny and beautiful, we couldn't be more grateful for such a gorgeous day. We have never had so much fun and it was truly the best day of our lives."