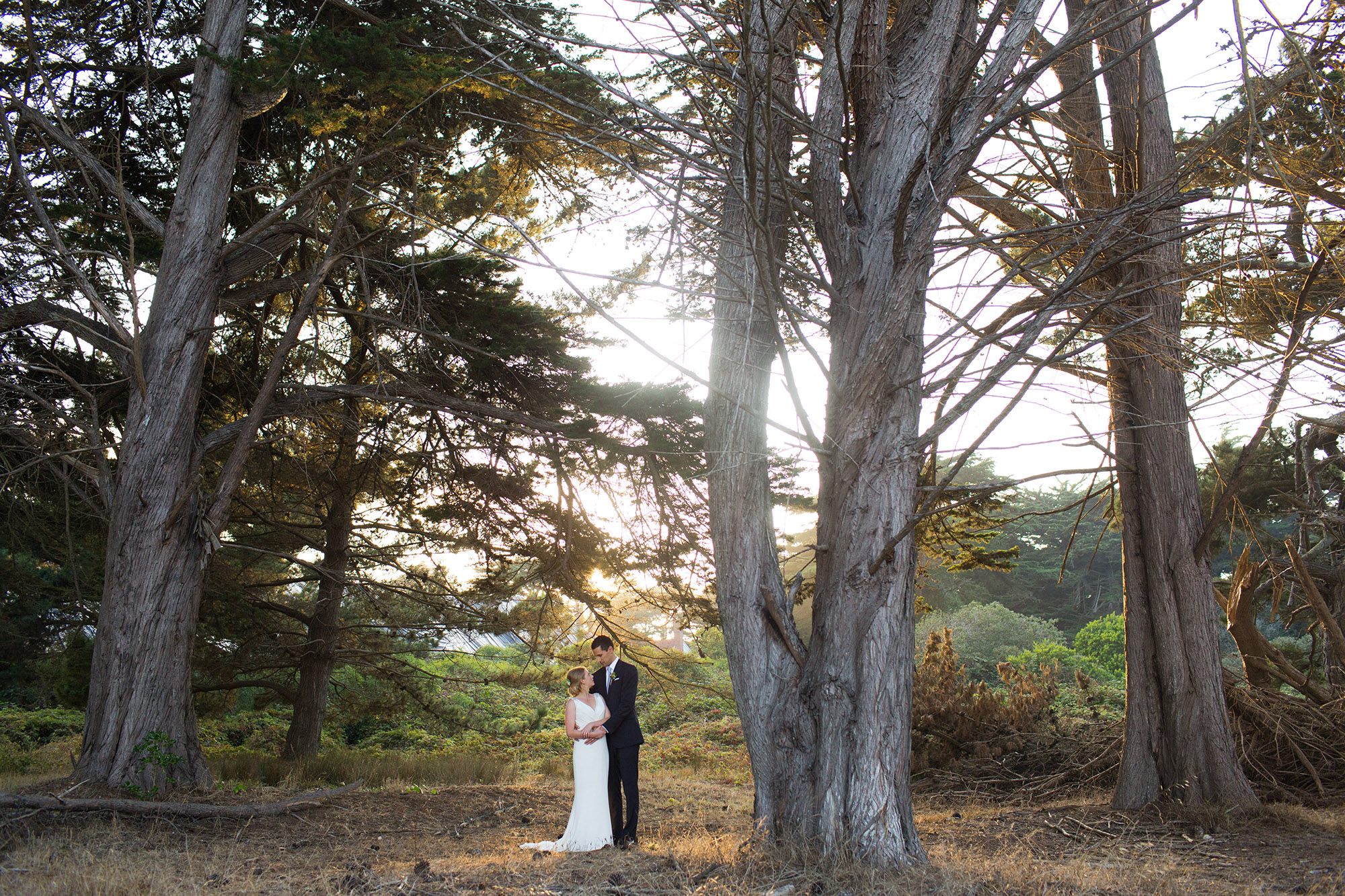 This incredibly sweet and romantic San Francisco wedding comes to us from Dustin Cantrell photography and Jane Hammond Events. Jamie and Micki chose the Presidio Log Cabin for their September wedding, and the celebration was nothing less than perfect. Built in 1937, the historic Log Cabin was originally a non-commissioned officers' club. Located within the Fort Scott campus along the Presidio's western shore, the rustic and cozy cabin offers views of the Golden Gate Bridge and San Fransisco skyline.

The wedding planning team at Jane Hammond Events tells us, "Jamie and Micki had a very intimate ceremony on the lawn outside of the Log Cabin, where the reception was held. A mutual friend married them beneath a natural Chuppah, honoring Micki's jewish heritage. After the ceremony, guests enjoyed a lovely cocktail hour outside, with the view of the Golden Gate Bridge as a backdrop. Once guests were invited inside, everyone sat to enjoy the first course and some welcome toasts. Guests were served a delicious seasonal menu that included heirloom tomatoes, summer corn, seared scallops, filet of beef with chimichurri, and an assortment of pies and ice cream to finish the meal off.

After dinner, the party began and the dance floor was never empty. It was a true reflection of the fun and loving couple that Micki and Jamie are, you could feel the love and support surround them as the night went on. As a last surprise for their guests to end the night, shuttles were waiting to take everyone to the Presidio bowling alley. Micki and Jamie were truly one of the most down to earth, fun and sweet couples we have ever had the pleasure to work with!"