Landess and Josh both grew up in Hawaii. The couple met in high school and were best friends for years. It wasn't until they both went off to college in different states that they realized there was something more between them.
And just as their love story began in Hawaii, it was destined that they were wed among the islands as well. Oahu wedding photographer duo Absolutely Loved Photography shared this bright and beautiful tropical wedding with us.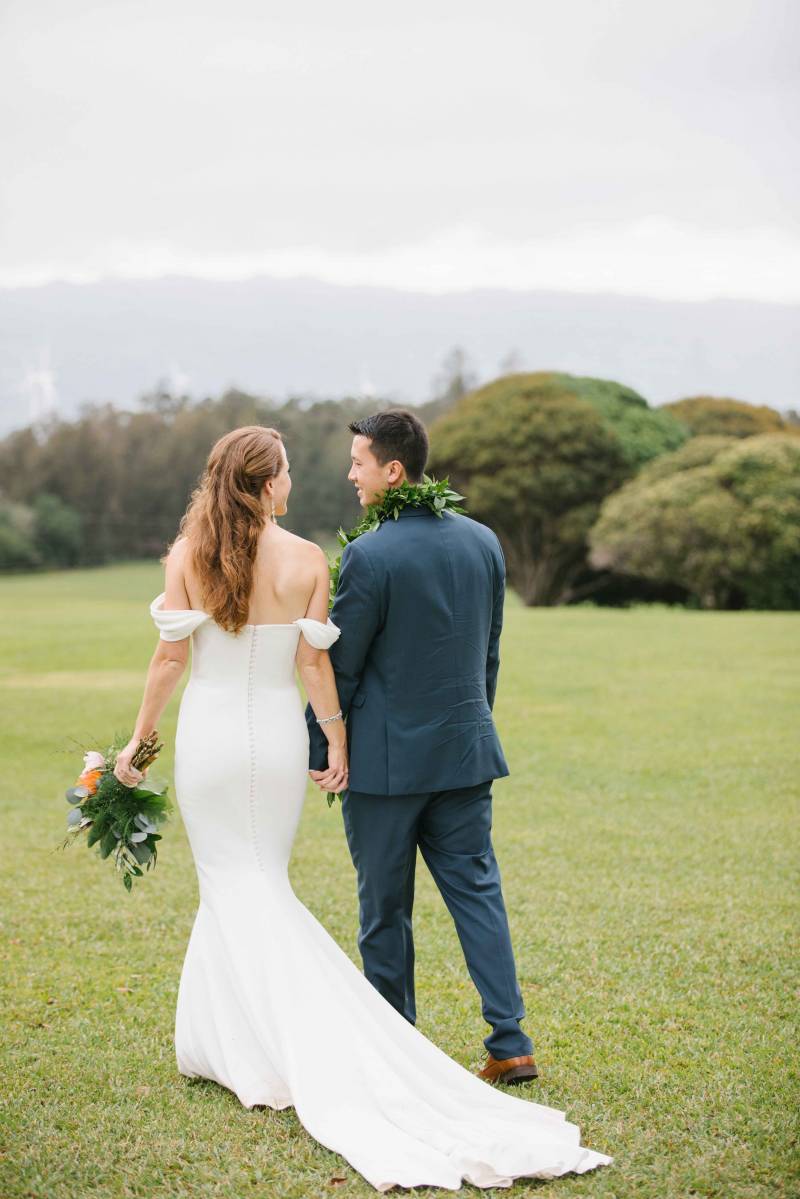 When we asked the bride about her color palette and decor elements, she replied, "We wanted our wedding to feel classic and simple, but distinctly Hawaii. We chose dark woods and bright, tropical flowers to pull off the look."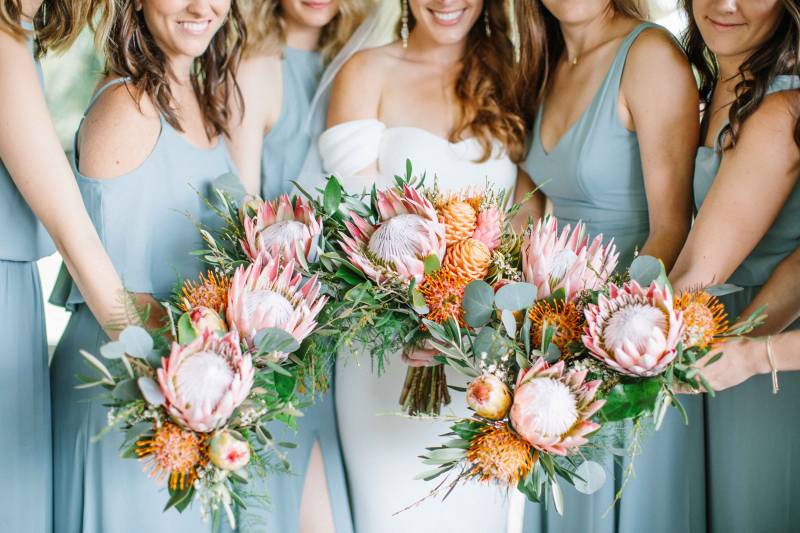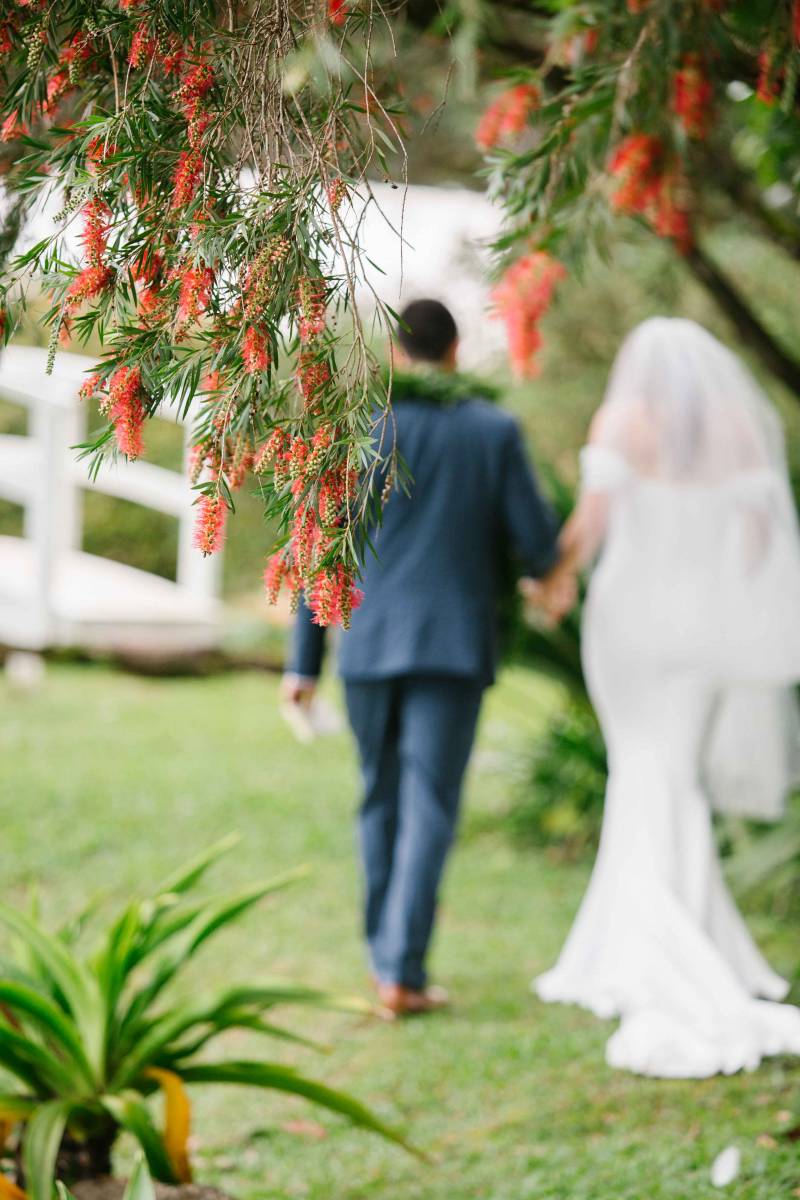 Landess also shared her advise for future brides-to-be:
"I absolutely loved that we decided to do a first look before the ceremony. It relieved any jitters we had and let us have a quiet, sacred moment together before the whirlwind began. We read personal letters to each other during this moment instead of doing written vows during the ceremony. We loved that it was a moment just for us."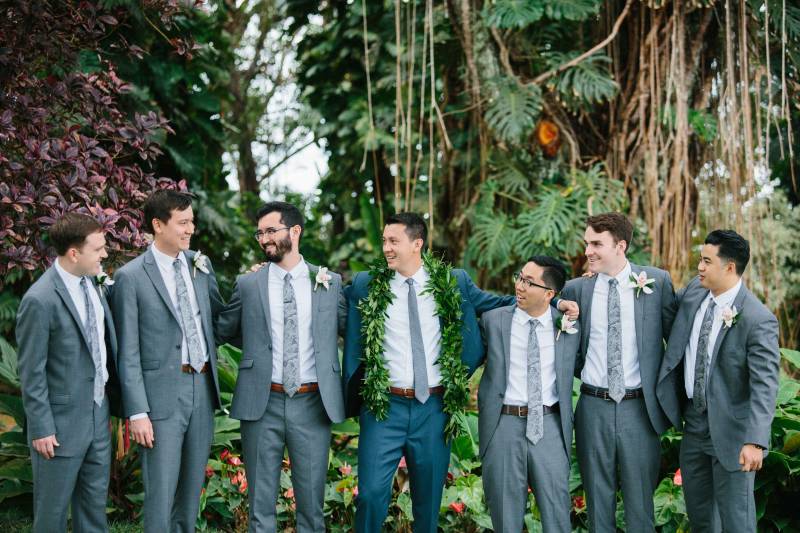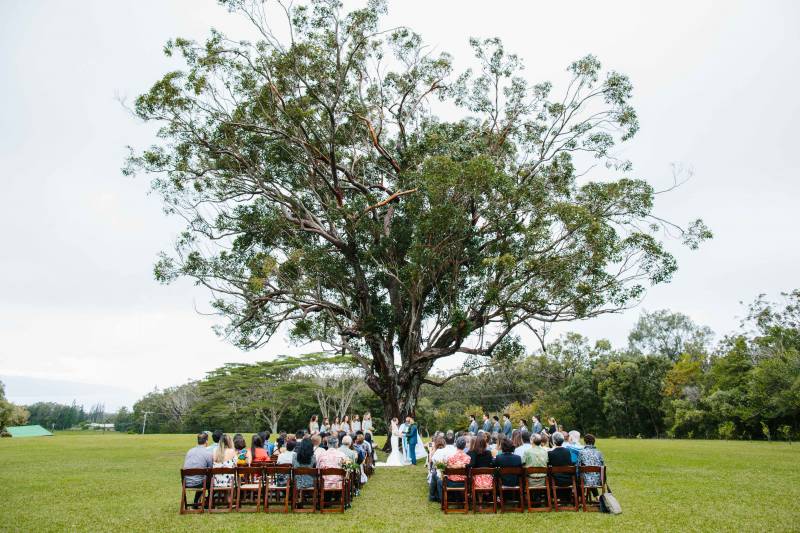 Landess and Josh knew that Sunset Ranch was the perfect place for their wedding day from the moment they first saw the towering eucalyptus tree that would act as their ceremony backdrop. This lovely centerpiece in addition to their freedom to utilize the entire ranch property made it the perfect venue! The ranch felt like a secluded oasis hidden within the bustling island of Oahu.
"Our favorite moment was walking down the aisle, seeing all of the faces of our friends and family who came out to celebrate with us."