It is not often that wedding design is able to merge classic elegance with elevated whimsy. The nature-rich lands of Calistoga Ranch in Napa Valley provided a unique backdrop for Brigit and TJ's incredibly beautiful union. The wedding was decorated with organic arrangements of mauve roses, a marbled two tier cake, and a bride in an unbelievably stunning mermaid gown.
Brigit shared the inspiration for her wedding with us:
"We ultimately envisioned our wedding as a stylish yet relaxed affair, paying homage to our Chinese heritage, but with our own minimal and modern aesthetic. We poured our hearts into caring for our guests and the details that made our wedding personal. We chose beautiful Calistoga Ranch in Napa as the venue for our wedding celebration and the evening began on the ranch's meadow, nestled between pristine trees and a creek and with an autumn sunset making us feel like part of some serene painting."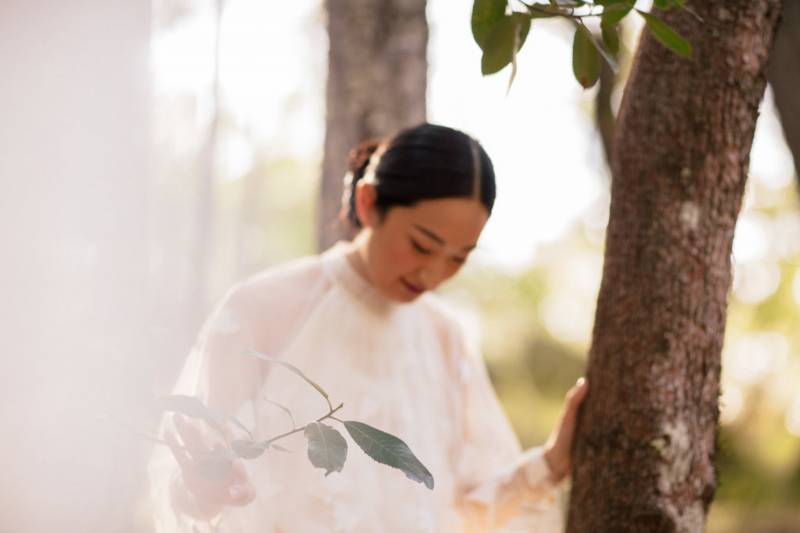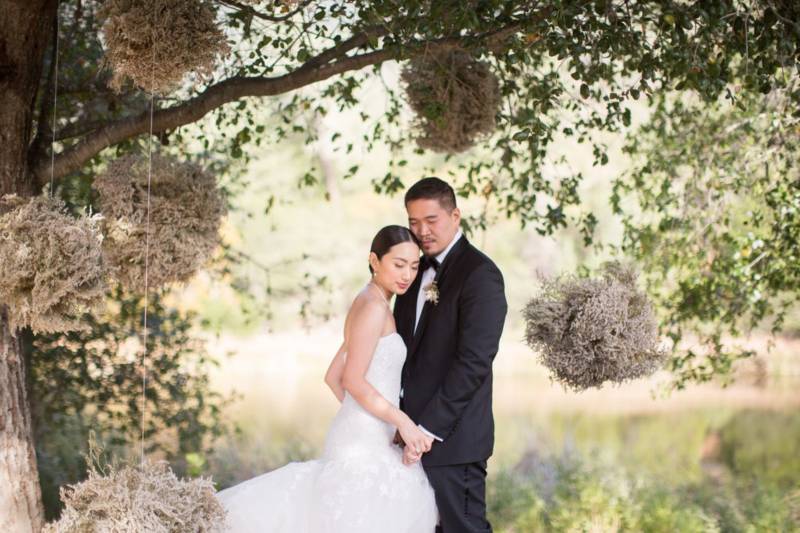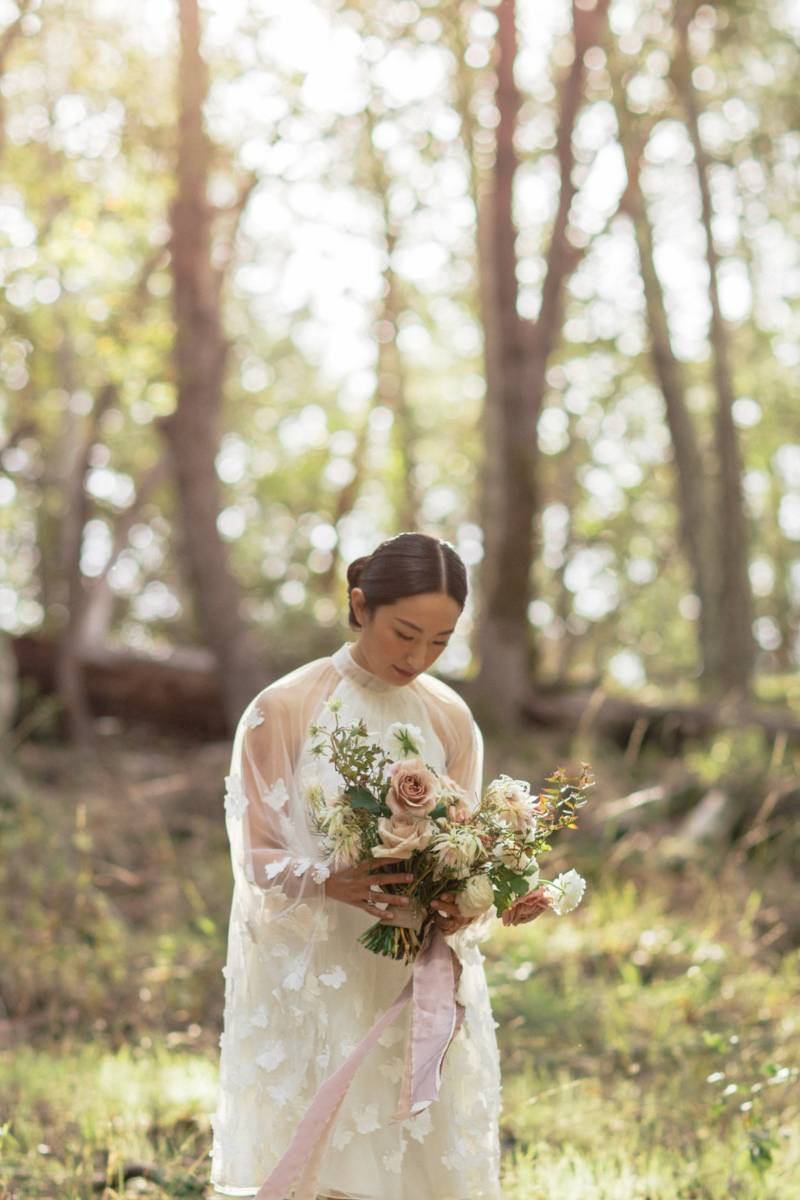 California wedding planner Callista shared her experience in designing such a memorable wedding.
"It was a joy working with Brigit and T.J., who personalized every detail for their modern yet whimsical Calistoga Ranch wedding. Guests took home custom labeled wine bottles placed in personalized bags, and the bride designed and printed each component of the wedding stationery.
Brigit's butterfly dress was a dream, and the cheery autumn color palette from Studio Mondine is one of my all-time favorites. A special thank you to Lauren & Abby for perfectly capturing every moment."
The bride noted a few of her favorite details from the wedding:
"TJ and I love to spend weekends hiking in the majestic California redwood forests, so starting our evening on the meadow was our way of sharing this aspect of ourselves. Lush flowers by Studio Mondine complemented the venue's natural beauty and our signature drink added a splash of pink romance to the table."