Tropical Hawaii meets soft glam in this white orchid destination wedding photographed by the talented Chris J.Evans. The groom sported a dashing blue suit, and the bride wore a shimmering green Versace gown.
Chelsea and Shawn fell in love in New York City, moved to Los Angeles together, and were married along the warm shores of Maui, Hawaii. Shawn hails from Australia and Chelsea was raised in Hawaii; so an island destination wedding was a natural decision for the couple.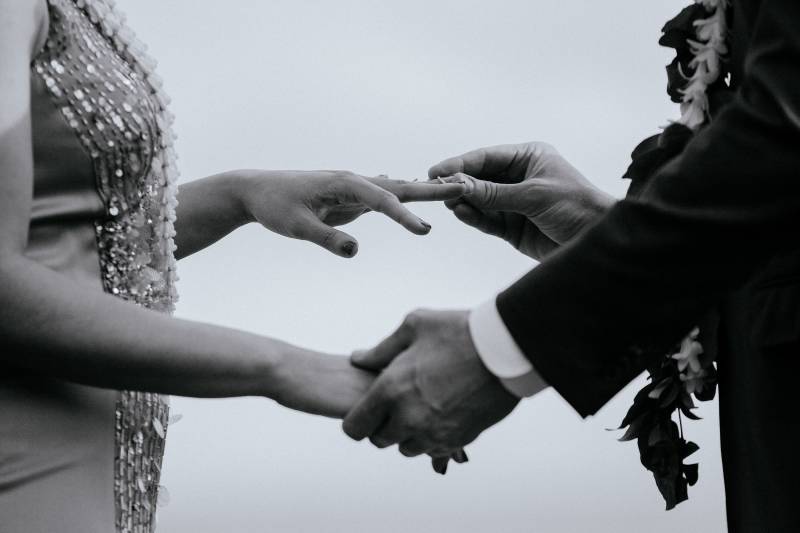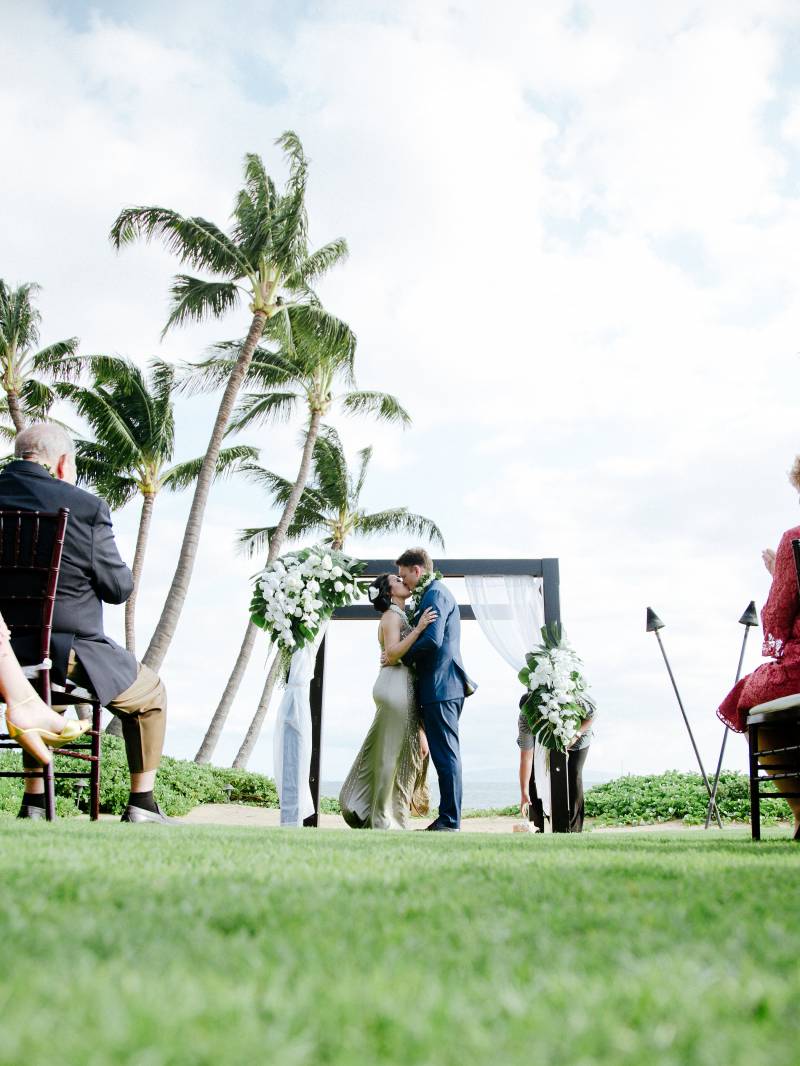 The bride shared her experience in wedding planning with us:
"Maui always held a majestic place in our hearts. It was home, but an elevated version of my childhood. Every single guest was going to have to fly in but it was an obstacle we knew guests were willing to take."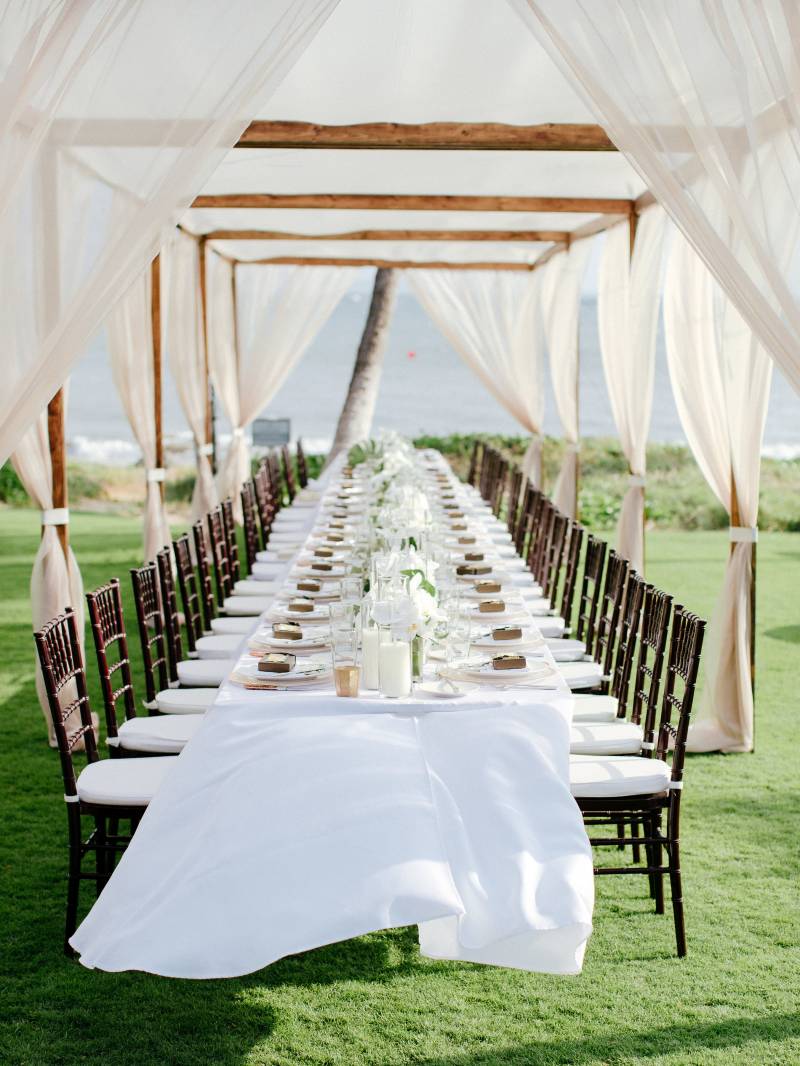 "Kristen [from Sugar Beach Events] assisted us in turning every vision into a reality. She knew that I, as a fashion forward bride, would pay attention to detail and not follow traditional rules like wearing white. Versace was a dream to wear and fit the vision perfectly."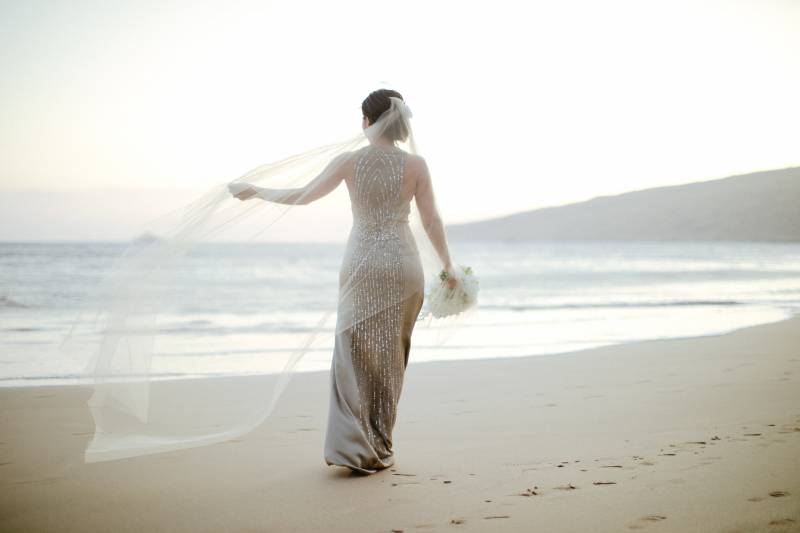 "We wanted a venue that was intimate, on the water, but not a hotel. Sugar Beach Events fulfilled every criterion we had. After securing the venue, Kristen from Sugar Beach Events took us into her hands and guided us in creating our dream wedding."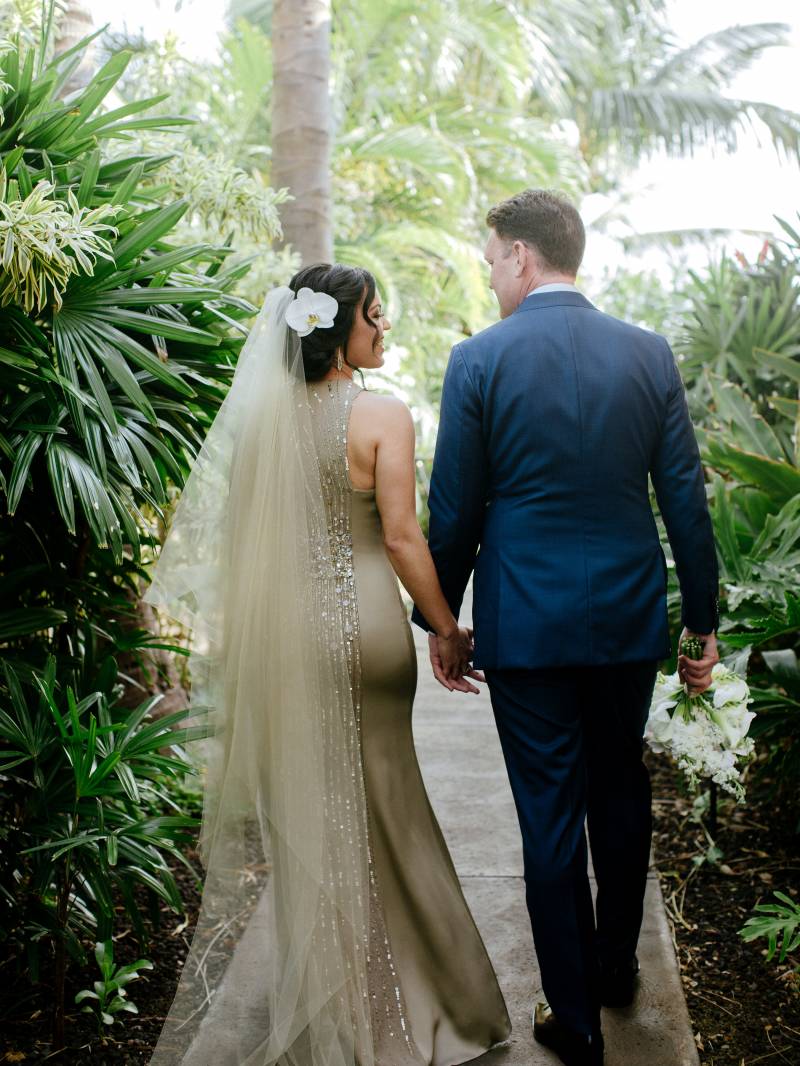 "Everything felt like a dream. My personal affinity for orchids was made real by Sunya's Flowers. No hair or makeup trial was needed as Meili Autumn Beauty delivered their expertise and more! Last but not at all least, Chris J. Evans Photography sealed everything with a bow. He was a dream to work with and we've never smiled more than the day we received our wedding photos.
Hawaii is beautiful in so many ways; but if your love, life, and relationship are already a melting pot of culture, it's truly the perfect place to celebrate the most important day of your life..."