Every woman can rely on Jimmy Choo to find gorgeously designed accessories for every occasion. The glorious legacy lives on with the new Pre-Fall 2018 line full of cosmopolitan sophistication and glamorous spirit. See below for our top picks for shoes and clutches from the newest line.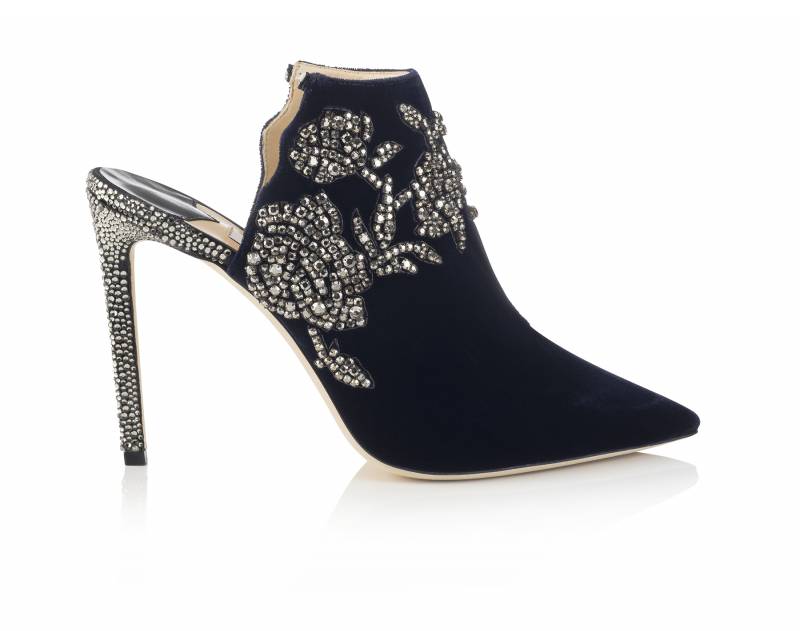 The Caroline 100 navy velvet mule with peony crystal embroidery is what fierce feminine dreams are made of. The matching Rachel Flat is a perfect alternative to a bold heel. Pair either with the stunning Lockett Petite made of navy velvet and peony crystal embroidery finished by a pave crystal lock.
Fall in love with the romance of this silver leopard motif crystal embroidered Cloud Clutch. Pair it with a sleek little slip dress to really make it pop!
Deck out that little white dress with the Lockett Petite chalk mix grainy leather shoulder bag with graphic star studded embellishment and the Tegan 100 chalk kid leather pointed toe pumps with studded bow detailing.
For a bold bachelorette ensemble, studs are the way to go. Go all black with the Marine 85 nappa leather sandals with silver micro studs and Finley black suede cross body mini bag with silver micro studs. Or for a more bridal-themed look, rock the Marine 65 chalk nappa leather sandals with silver micro studs.
Reinvent your style by pairing a more conservative shoe like the chalk kid leather Gretchen flats with silver studded bow with an eye-catching number like the J Box platinum ice dusty glitter clutch.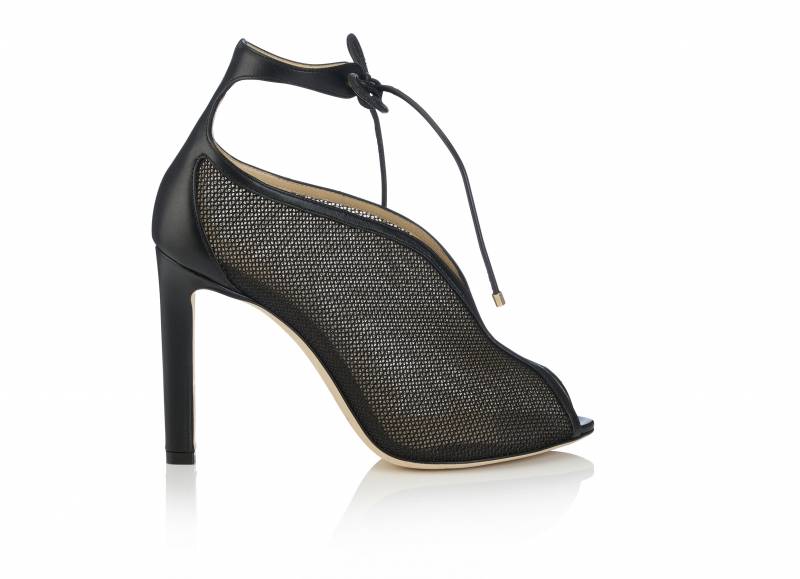 The curves on these Sayra 100 black techno raffia and nappa leather booties are absolutely irresistible. Pair it with the Sweetie twilight glitzy glitter acrylic clutch bag for a girls' night out on the town. Or try on the Thassia 100 dark pink satin sandals with Swarovski crystal detailing for a more flirty look that is perfect for the dance floor.
Nothing says fun and fabulous like rose gold. Slip on these Lancer 100 rose gold satin pointy toe pumps with crystal hotfix paired with the Cloud rose gold satin and hotfix with metal clasp clutch.
The Juliet 120 silver velvet platform sandal with peony crystal embroidery is perfect for the Boho glam bride. Show off your newly enlongated legs by wearing these sandals with a long silk slitted skirt.
And of course, rock a safari chic look with the Erin 65 camel kid leather sling back pumps and Lexie nutmeg suede cross body bag.
Round off a muted glam look by accessorizing with the Edina 85 nude printed metallic leather wedges and the J Box crystal hotfix clutch.