Elizabeth Messina and Myra Callan are truly a match made in heaven. Their two romantic creative styles collided once again when Elizabeth photographed the 2016 Twigs & Honey Summer/Fall 2016 capsule collection enitled Garden of Enchantments. Inspired by the notion of walking through an English garden, Myra says, "I wanted the pieces to feel 'fresh' like a field of violets or flowering vines."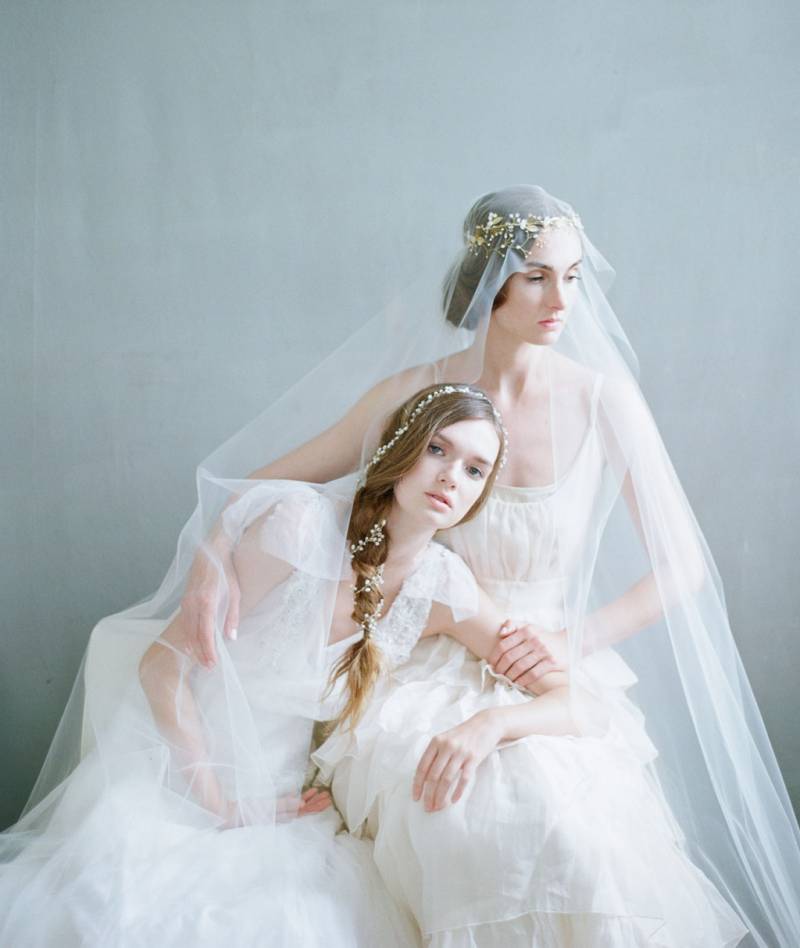 The Twigs & Honey 2016 bridal collection includes delicate hair adornments with frosted blossom charms and opaline glass leaves. The designer says, "We have also added some ultra-luxurious veils with handsewn French lace and hundreds Swarovski crystals." Myra designed the bridal collection with the words "lightness, effortless and whimsical" in mind. "I wanted the overall style of the pieces to feel timeless and not necessarily vintage or modern." We agree that these gorgeous designs will remain enchanting for years to come.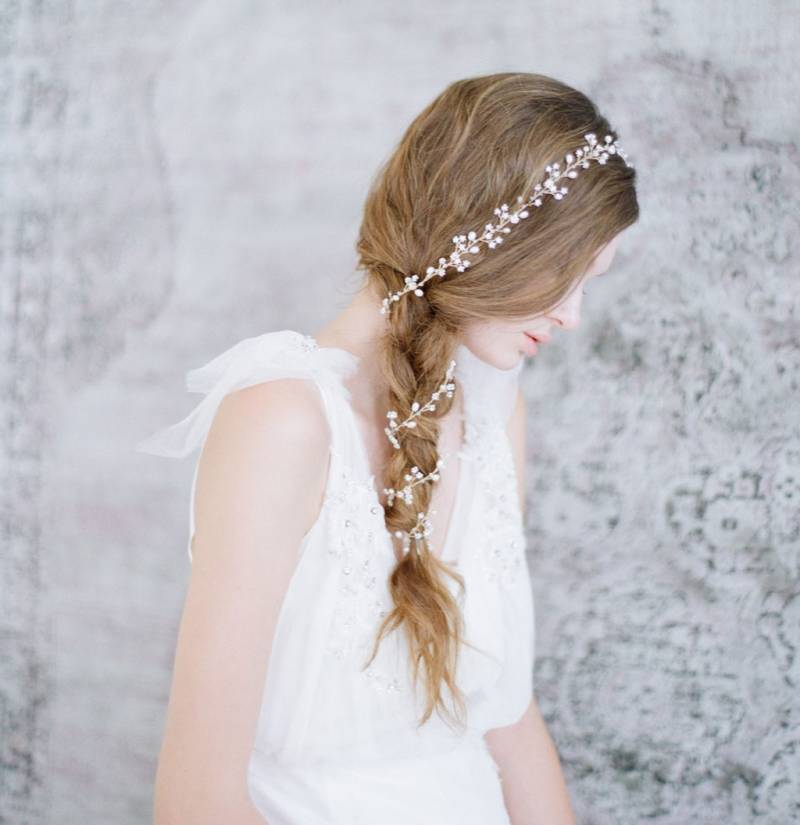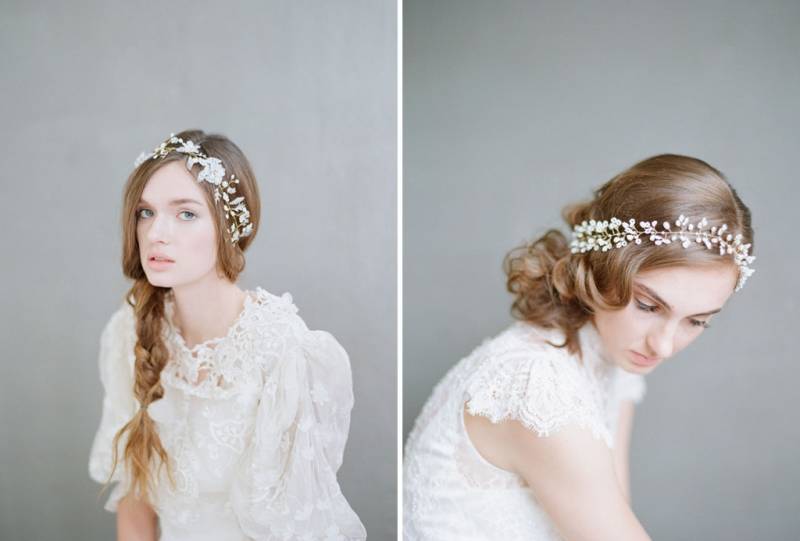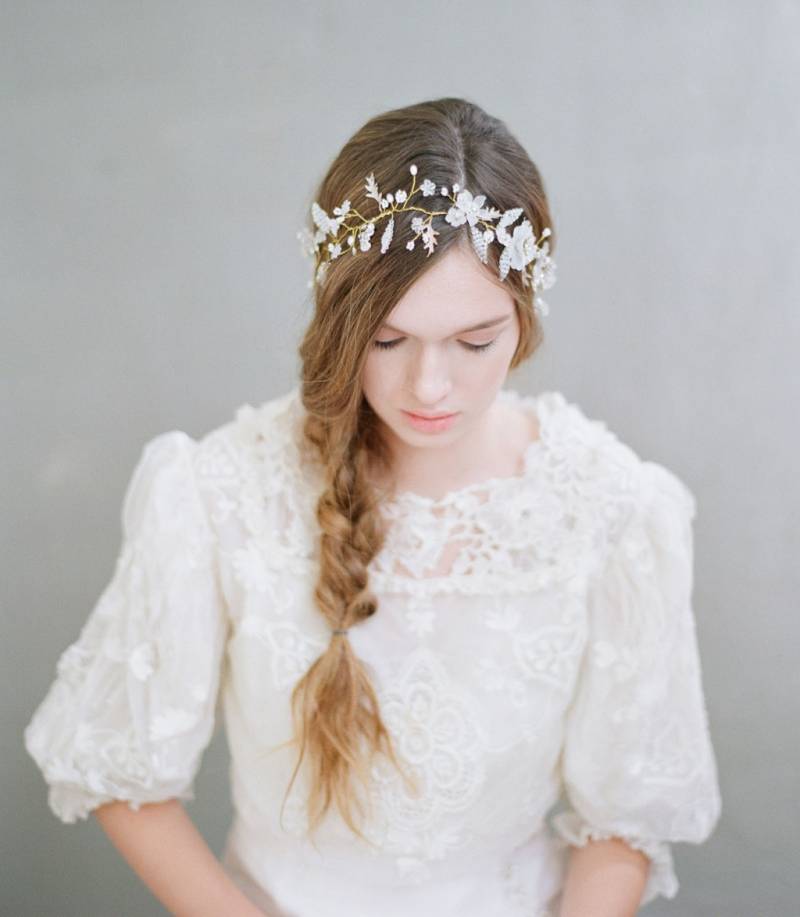 This "hair vine" is completely hand made in the Twigs & Honey studio and features floral charms, freshwater pearls, dusty blue beaded leaves and hand wired floral sprays.