Every once in a while, I stumble upon an unclassifiable wedding. Not because it's a mess, but because the elements of several different distinct influences are orchestrated so perfectly and woven together so seamlessly that the event itself eludes the package-term of "bohemian" or "classic." Sometimes when this happens, I simply refer to these extraordinary weddings as "very Vogue." As luck would have it, sometimes these very weddings are, in fact, Vogue.
We found this indescribable wedding over at Vogue Paris and I've been poring over the images ever since. My favorite (and the most unexpected) element is the black and white photography throughout. I distinctly remember a conversation on the theme with film wedding photographer Ozzy Garcia during our 2014 workshop The Edit. I asked whether he had a special favorite of all the weddings he had shot. His work is trademarked by the soft, perfect tone and texture of his film photography, and I was surprised when he described the gritty, street-journalism style shots he captured for pennies of a close friend's Jewish Orthodox ceremony, all in black and white. I was impressed not only by the artistic choice but also the couples' restraint. It is atypical to stumble upon a bride especially who would not indulge in full-color photographs of herself in all her wedding-day glory.
Our Vogue bride, Sofia Sanchez Barrenechea, is one of these rare birds. And I won't even go into her weddings guests. WIthout further ado, allow me to present the wedding we have been casually referring to as "The Ultimate," here at the office.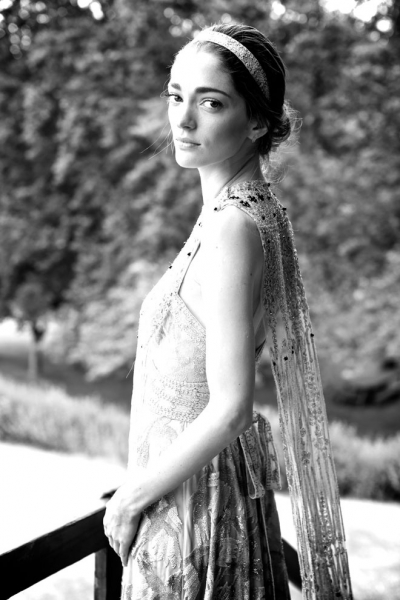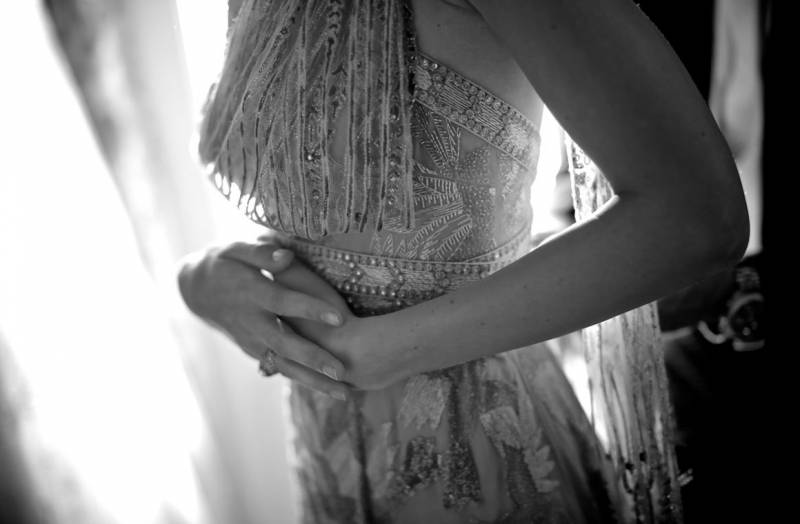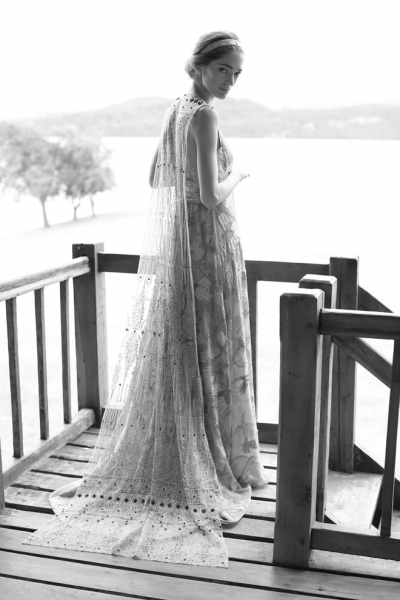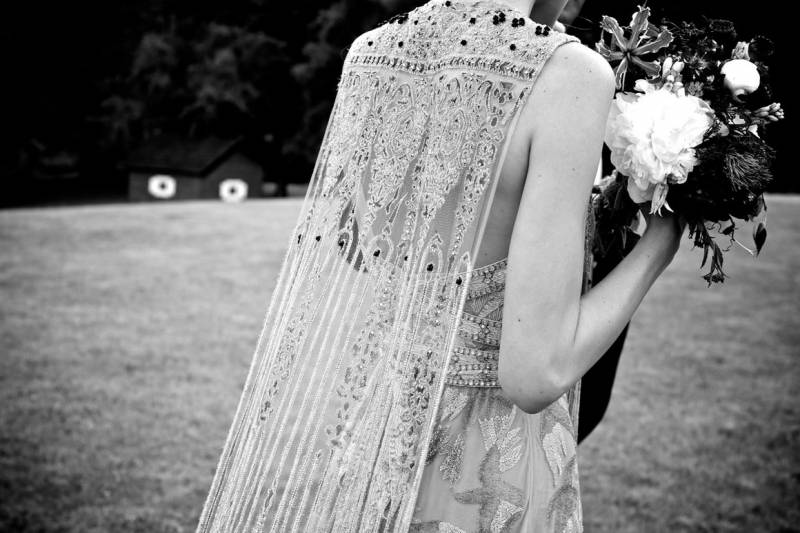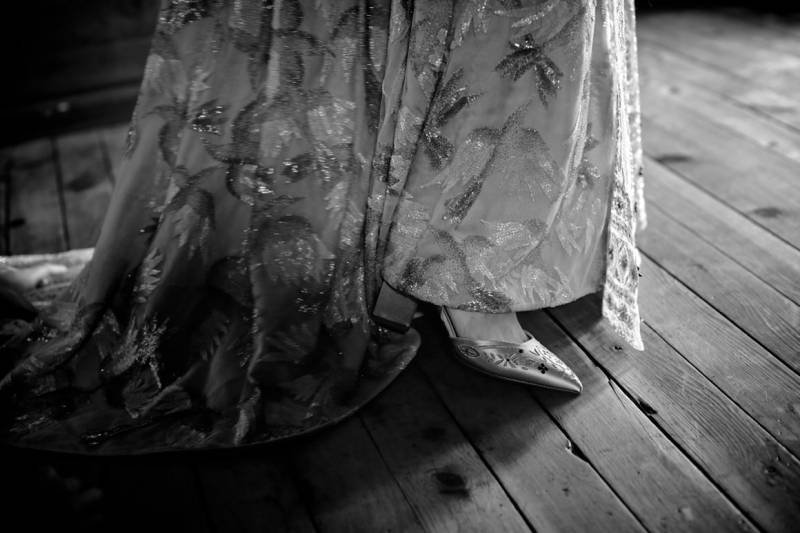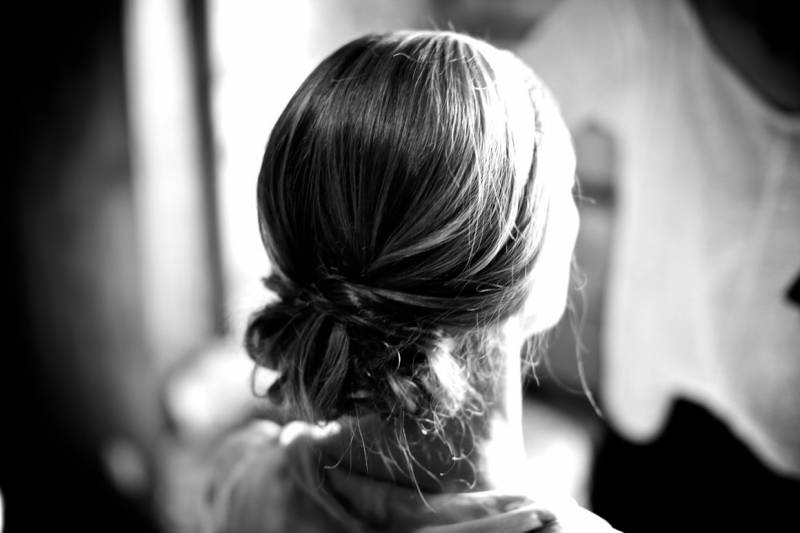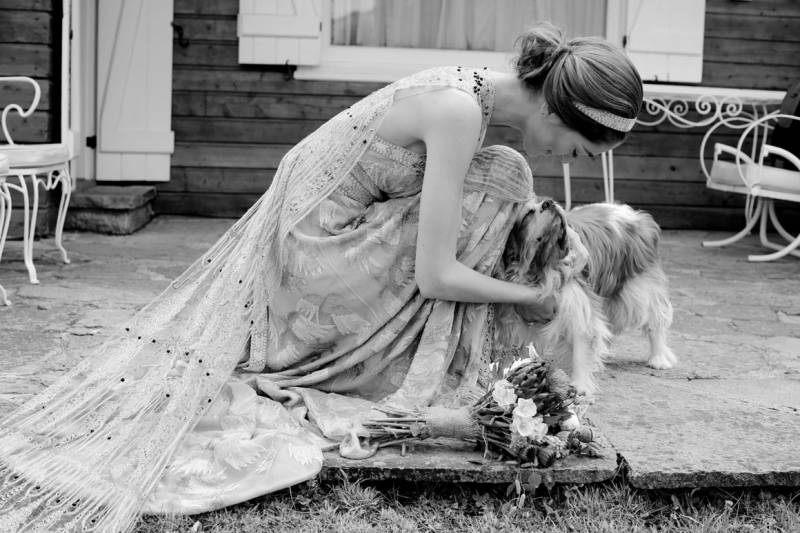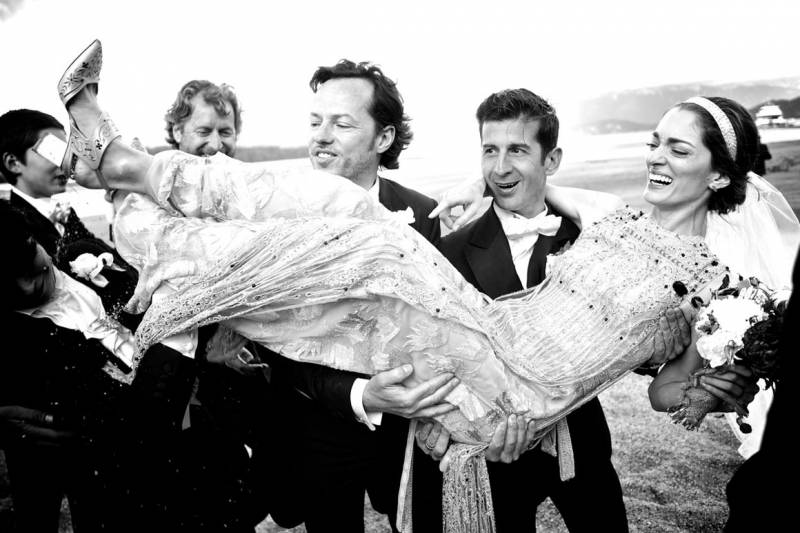 From Vogue Paris:

"The Franco-Argentine couple tied the knot in Patagonia back in December, creating an event set to the rhythm of Cumbia and infused with gaucho style. Saskia Lawaks takes us inside one of the most exotic weddings of the year.
Between Christmas 2014 and New Year, a handful of friends and family joined Sofia Sanchez Barrenechea and Alexandre de Betak to watch them say "I do" in the wilds of Patagonia, the location of family holidays for the Buenos Aires-born bride, who grew up visiting the tiny corner of Argentine paradise every Summer. Guests were welcomed on horseback, for a gaucho picnic on the banks of lake Traful, before the couple tied the knot the next day in the middle of the Nahuel Huapi national park. The groom chose traditional white tie and tails by Berluti, while the bride was dressed by Valentino, in a tailor-made beaded and sequined gown that took an incredible 1,800 hours to make. So remote was the choice of location, that guests were ferried to the ceremony by boat, where they received Maison Michel flower crowns and Darth Vader espadrilles to protect their own shoes. Surprisingly for such a magnificent loaction, the Star Wars bad guy was something of a mascot for the wedding, popping up on menus, signs, and wine bottles, while serving staff wore stormtrooper helmets, in a nod to the groom's passion for sci-fi. Sofia Sanchez chose two different dresses by Rodarte for the evening; a long gown and a shorter, silk and lace pdress for dancing until dawn to the sounds of Cumbia group Ráfaga. A tango-themed brunch was available the morning after the night before for those out of bed to watch the newlyweds show off their dance skills, rounding out three unforgettable days of French-designed celebration of the bride's Argentine roots. A wedding in Patagonia, seen by guest Saskia Lawaks."