The story of Namaka is the essence behind this editorial shoot styled by Tyler Mackenzie and photographed by Bre Jane Photography. Namaka, the Hawaiian mythological sea goddess in the legends surrounding the family of Pele, explores the depth and emotion narrating the storm of the ancient sister power tales of Namakaokahai. A team of Maui-based creatives came together to bring this enchanting vision to life along the ʻAuʻau Channel on Maui's west coast. Emphasis on water, movement, feeling the beauty of nature and the power of the ocean fueled each photograph in dedication to the akua wahine.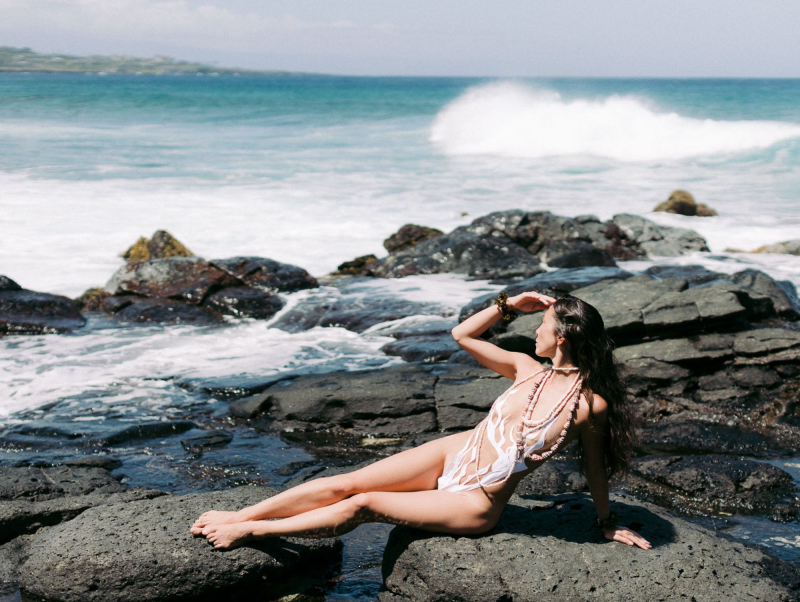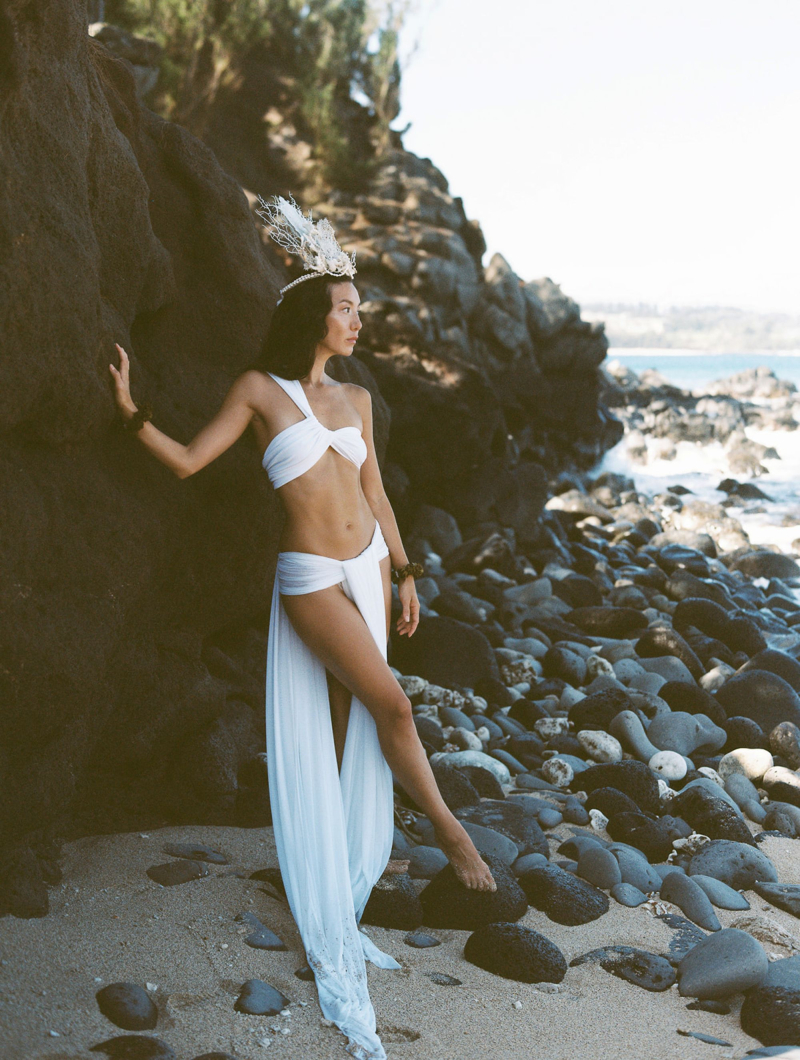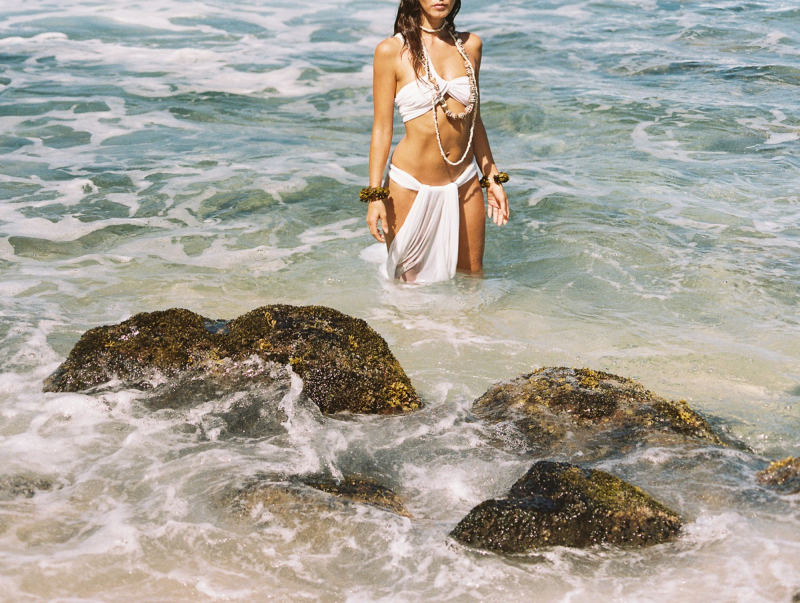 For the second look, Larissa created a piece to mimic the goddess being one with the sea as she wore a cascading skirt with undulating spirals and a bodice with seaweed-like appliqué. The final nod to Hawaiian history was pairing this second look with Puka shell leis by Lauren of Hawaii Flora Fauna to symbolize the history of royalty and status.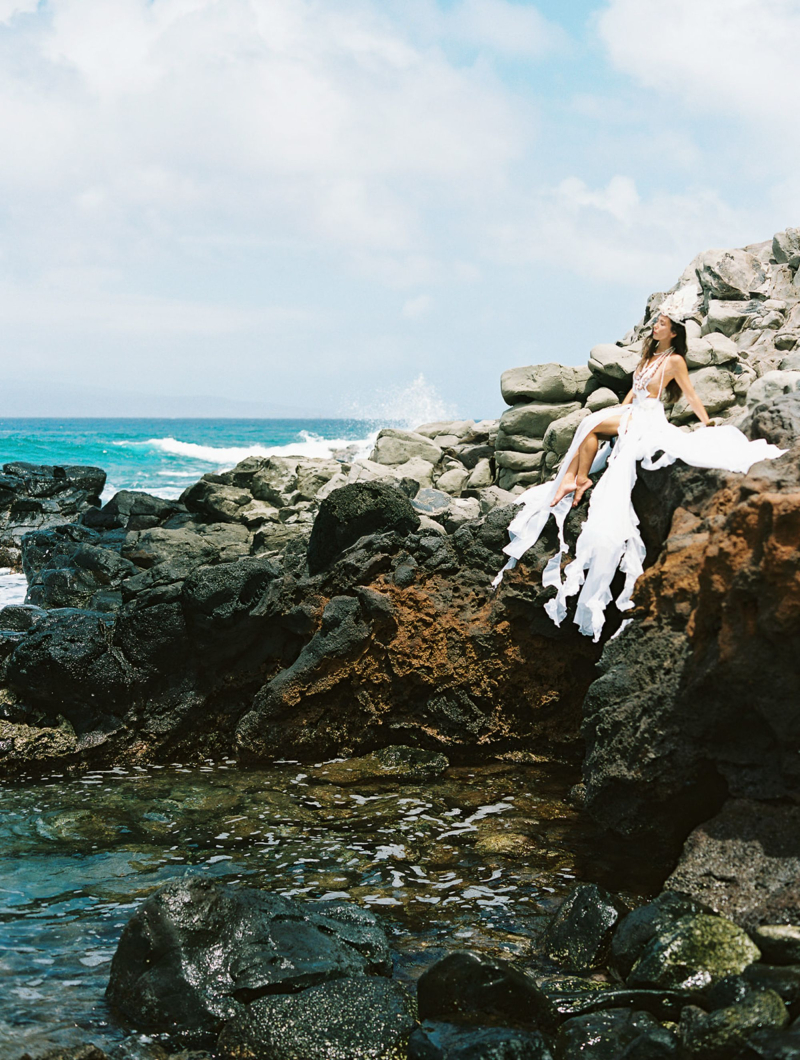 The shoot was captured on medium format film by photographer Bre Jane to bring out the raw and real colors of the natural landscape.
"So much of our time throughout Covid was spent surviving. I wanted to shift into creative creation and bring these talented creatives on a journey to craft something amazing and learn more about the heritage and story telling of Hawaii," creative director, Tyler Mackenzie.