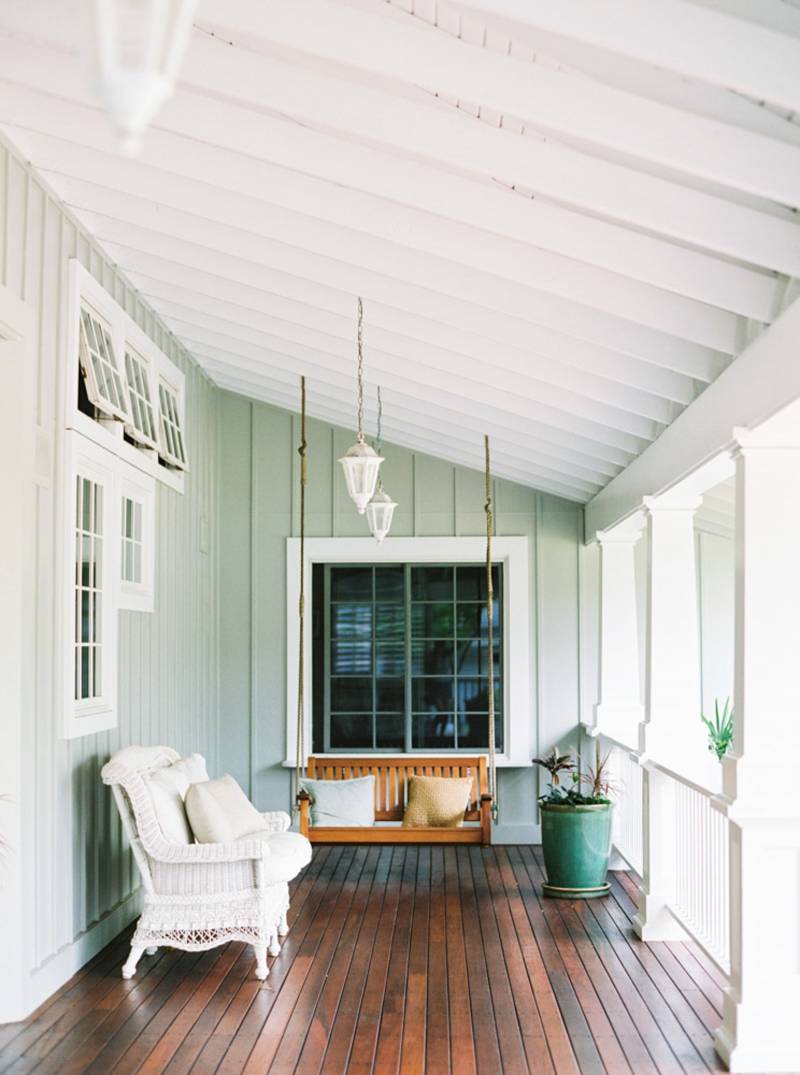 "Our vision was to create an elegant, romantic tropical Hawaiian wedding vibe without the traditional tropical foliage and pineapples. The floral arrangement and tablescape were combined with a few pops of bright tropical foliage softened by a natural colour palette. Touches of coral and sea elements were used to enhance that coastal and tropical vibe. Ka La'i Aloha Estate reflected the Hawaiian elegant charm perfectly. A new fresh look and take on a Hawaiian wedding for brides to be. Think outside the box and look at Hawaii in a new light."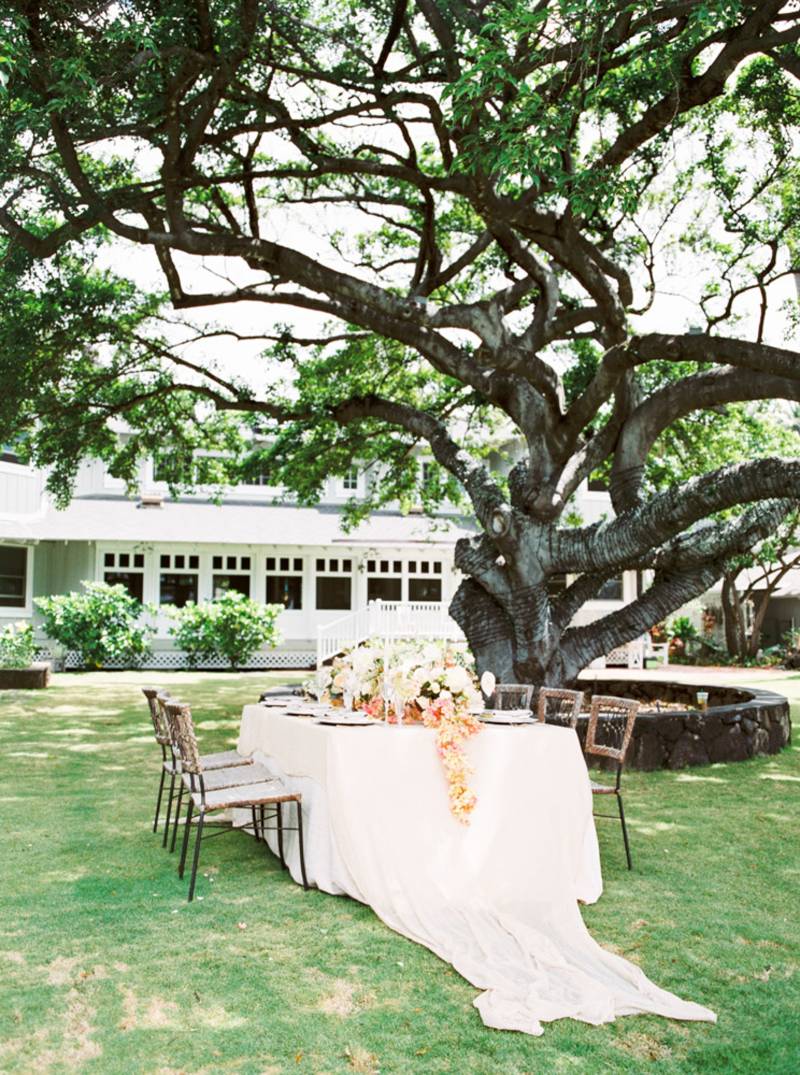 The cake held a classic two-tier shape that balanced beautifully with adornments of delicate leafing and textured neutrals. It was designed by local Honolulu bakery, A Cake Life.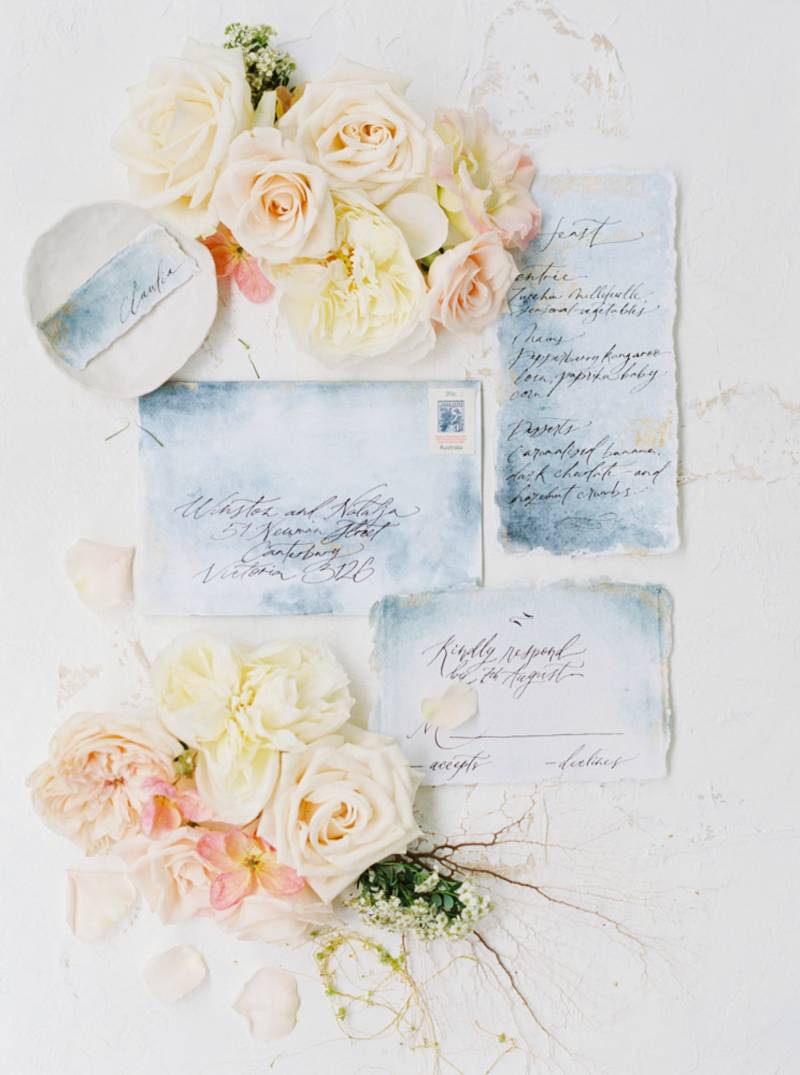 The talented Kenaina of Small Brown Writes crafted a gorgeous ensemble of hand-written calligraphy inspired by the tropical sea. The watercolor blues paired wonderfully with the romantic, neutral floral color palette.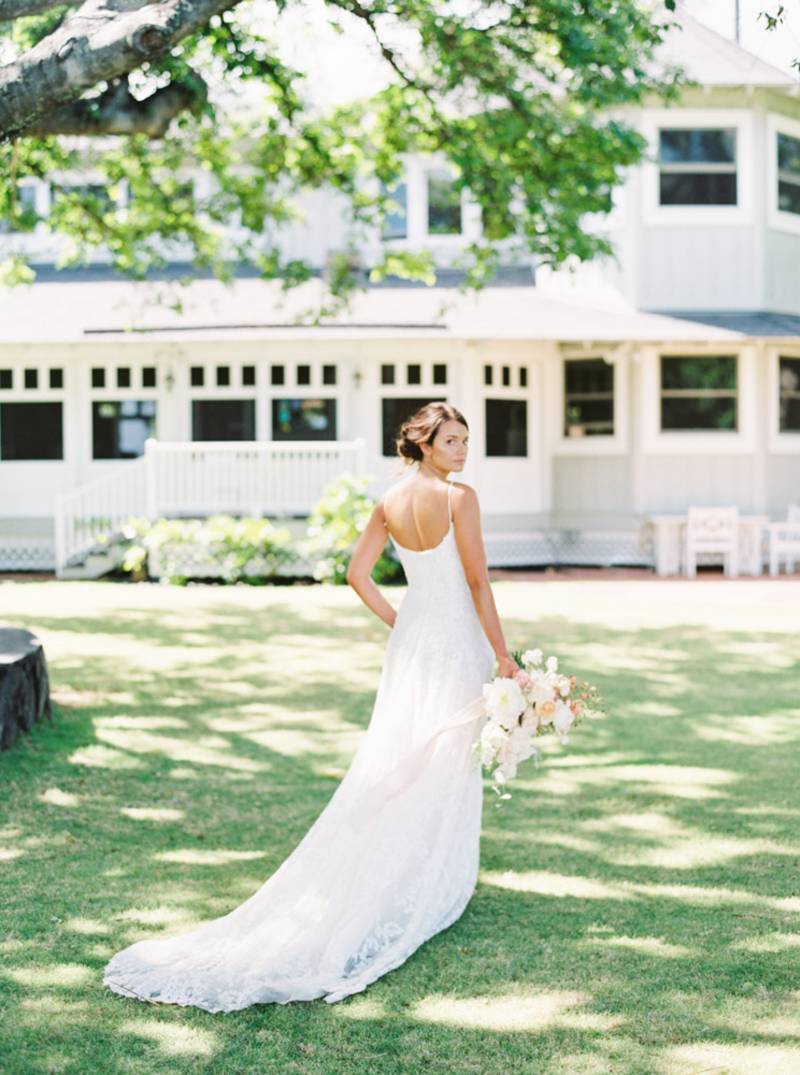 To see more romantic wedding inspiration, click here.