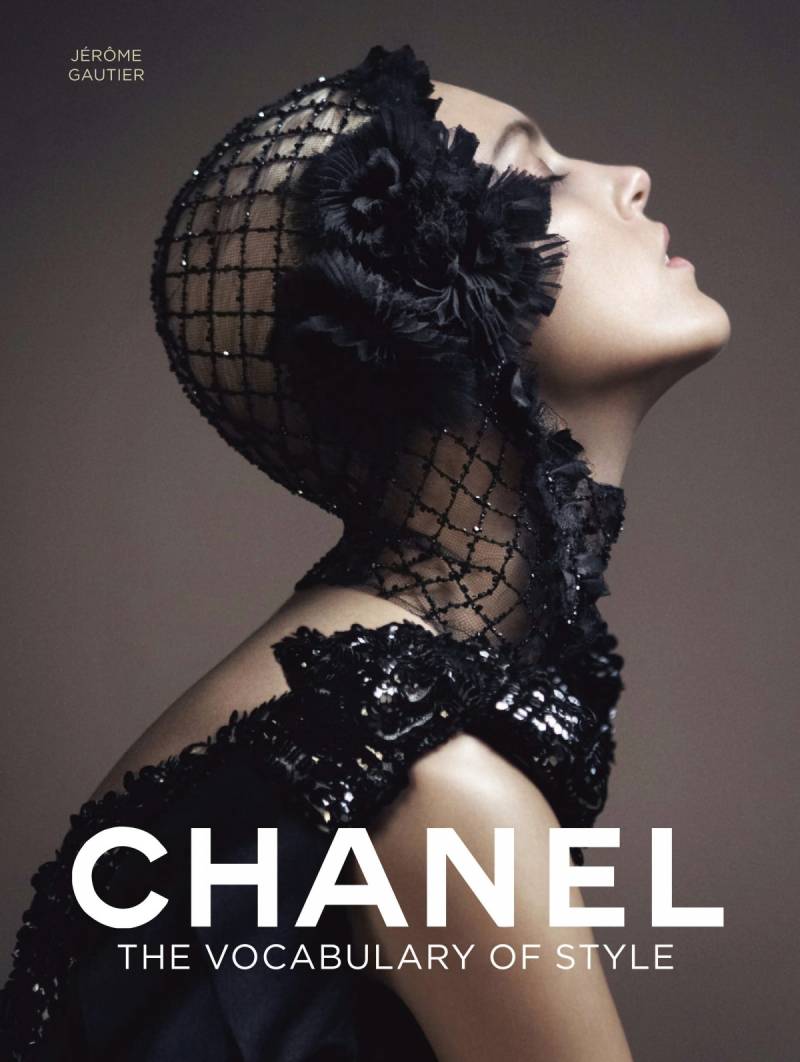 In this feature we highlight three Hawaii floral designers who have taken their craft to a level that speaks to couture--handsewn stitching, imagination and complexities beyond the norm. Like Chanel, these floral artists remain innovative and ahead of their time.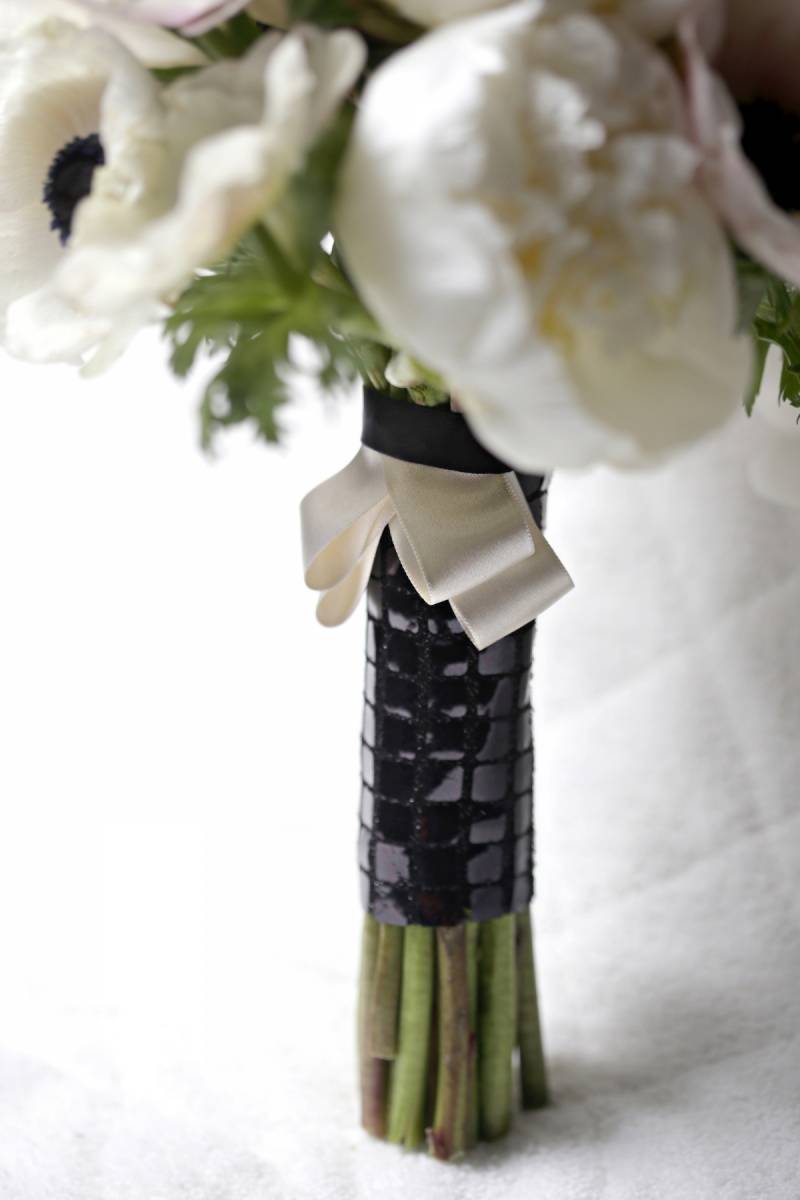 Fong Tagawa mimics the quilting and edgy meets feminine details of Chanel's designs in the application of the bouquet handle. In her design below, white peonies are blended with blush and white anemones.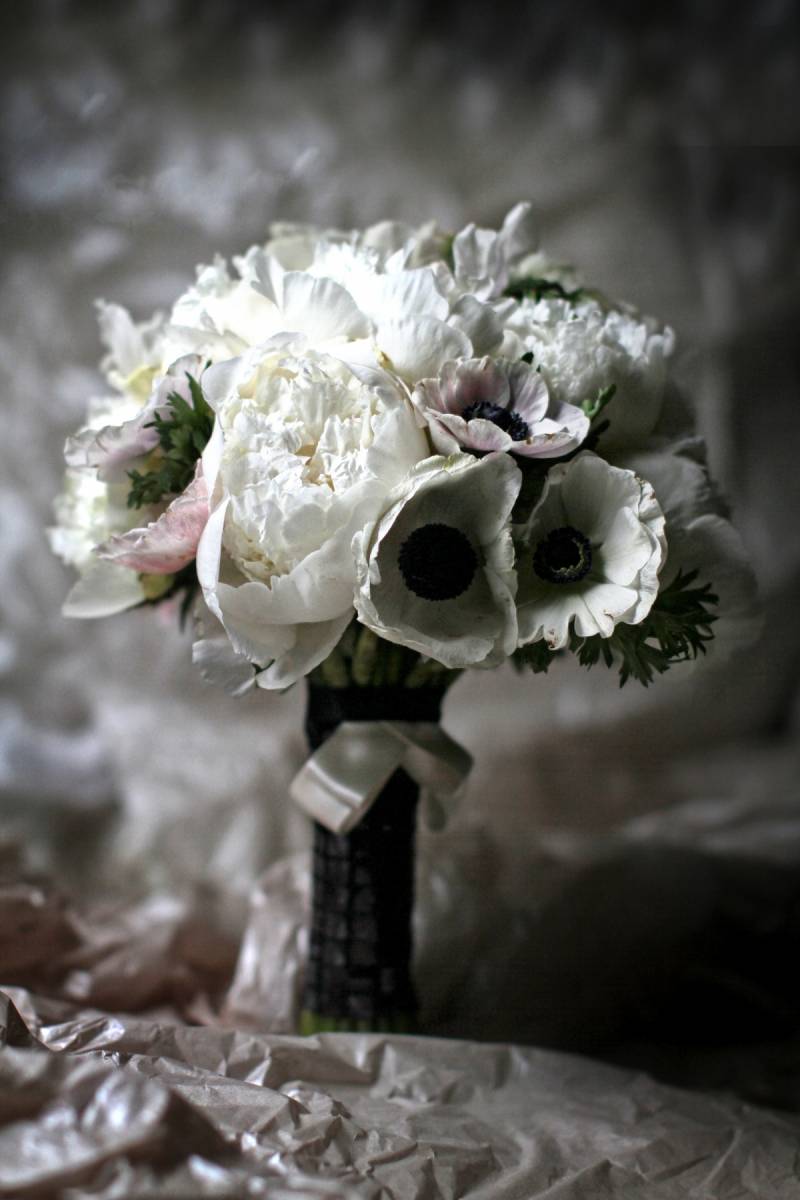 The center of the anemone mirrors Chanel's iconic raw edges and her timeless mix of black and white.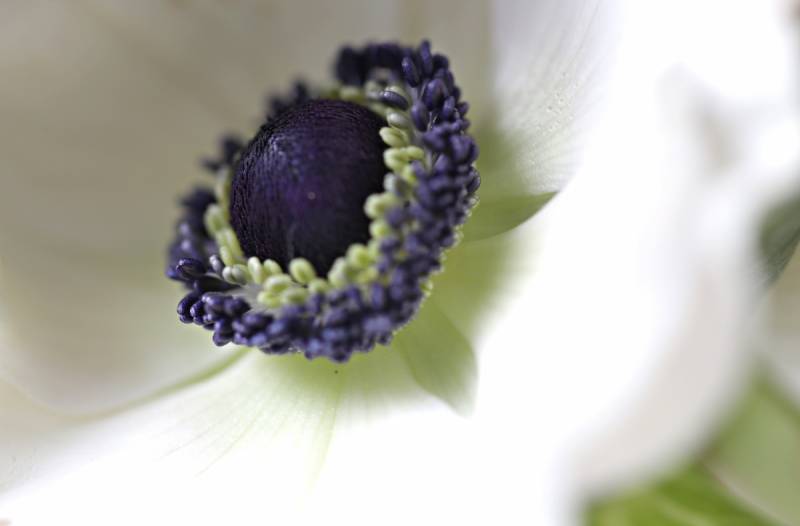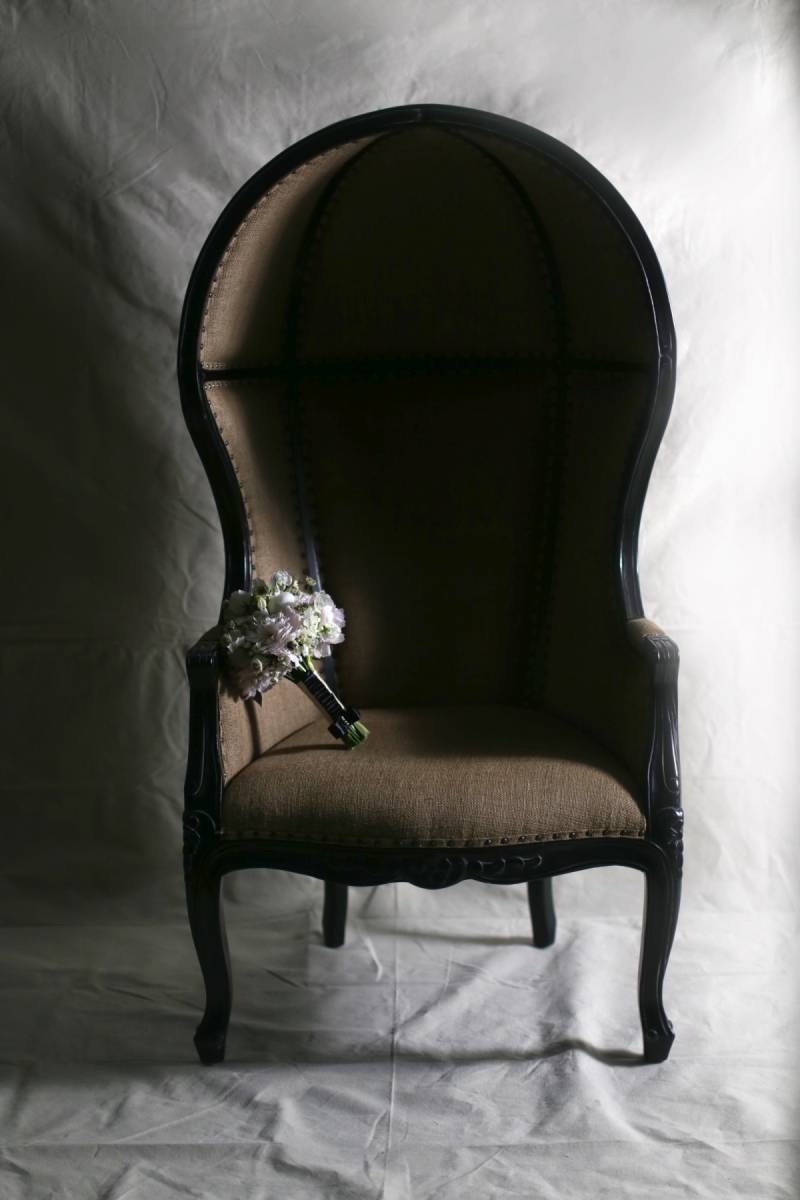 A French dome chair from Curate Decor and Design melds with the theme of the shoot. A feminine poof of pink peonies is wrapped in delicate black ribbon by Fong Tagawa.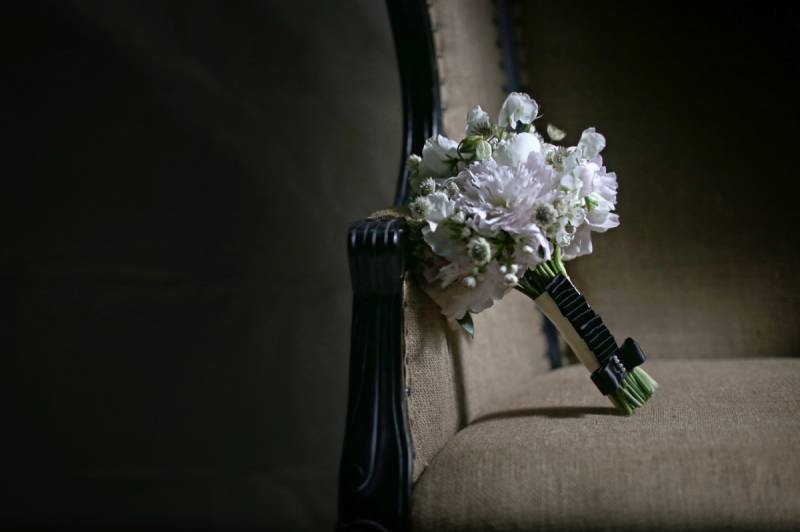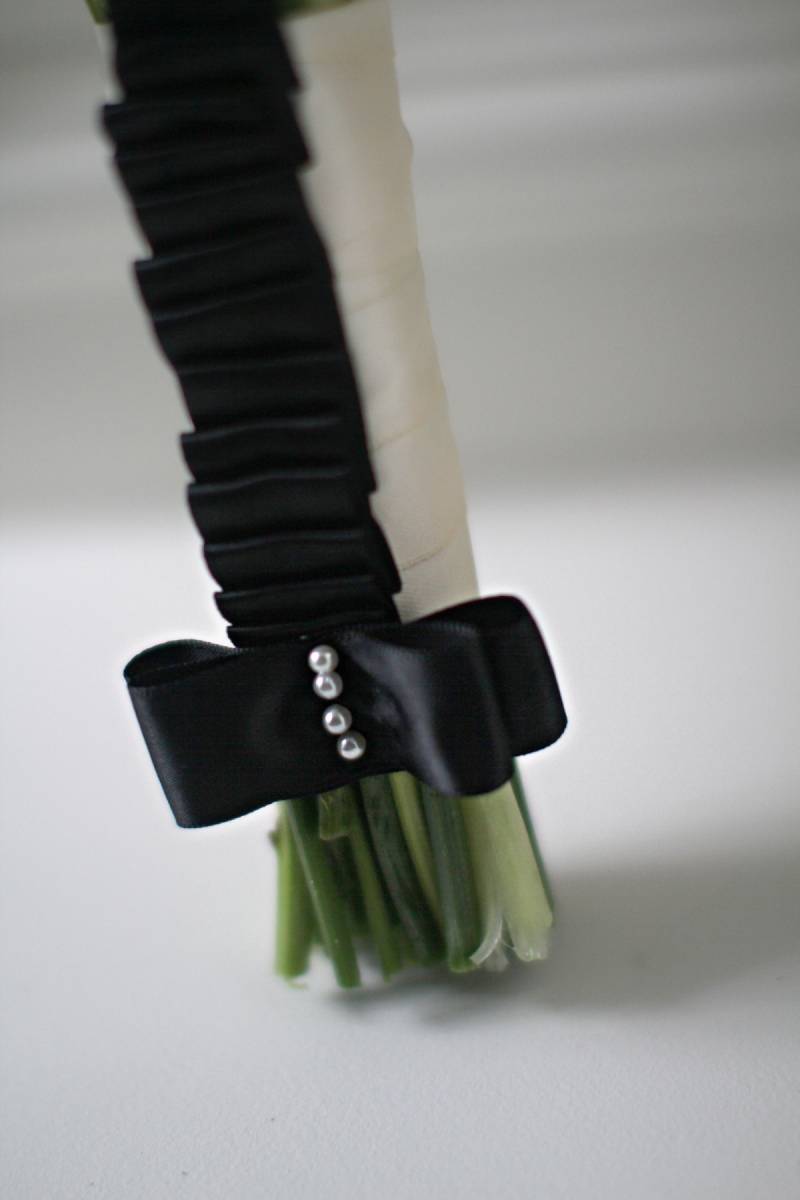 Honolulu florist Debbie Hemingway's wedding bouquet follows the Chanel black and white palette. She selected raw edge silk, lace and a regal button to craft this Chanel-inspired wedding bouquet.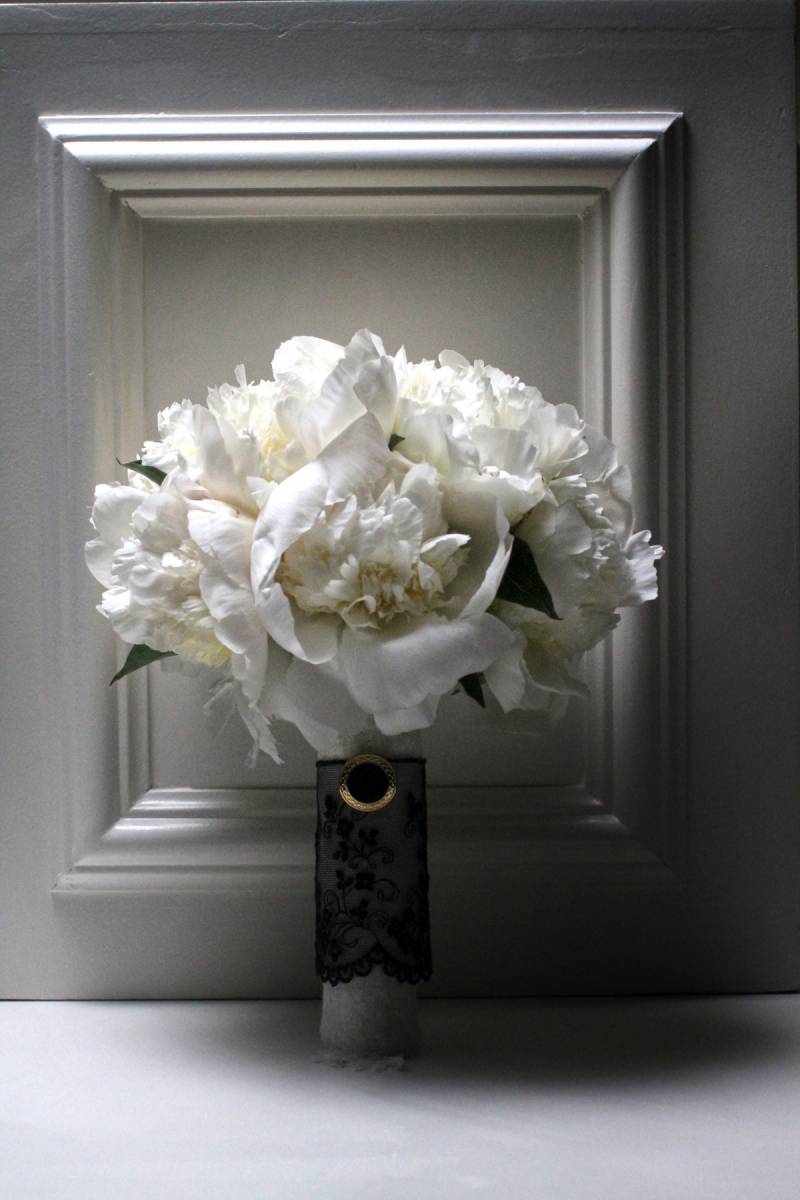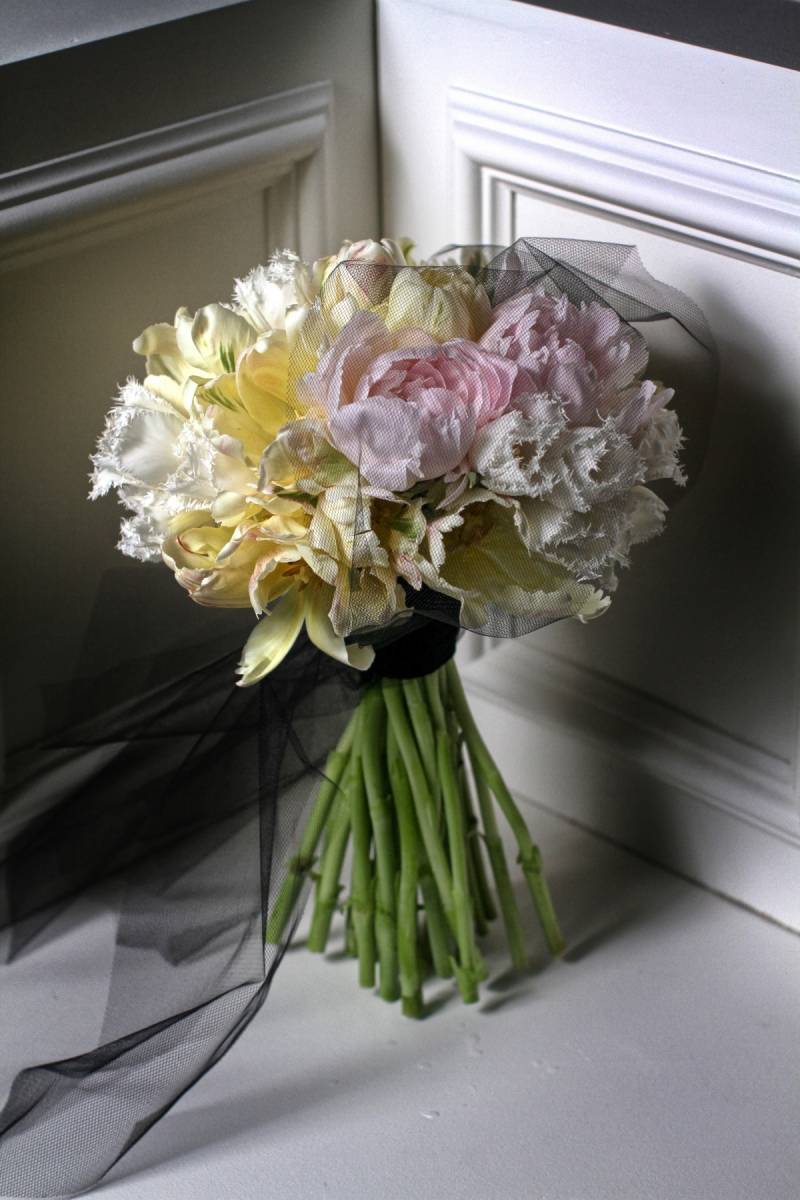 Shilhi Seibel is known for her extragant designs, and this lush mix of peonies and tulips is a perfect example. The fringed tulops are a nod to Chanel's iconic raw edged details.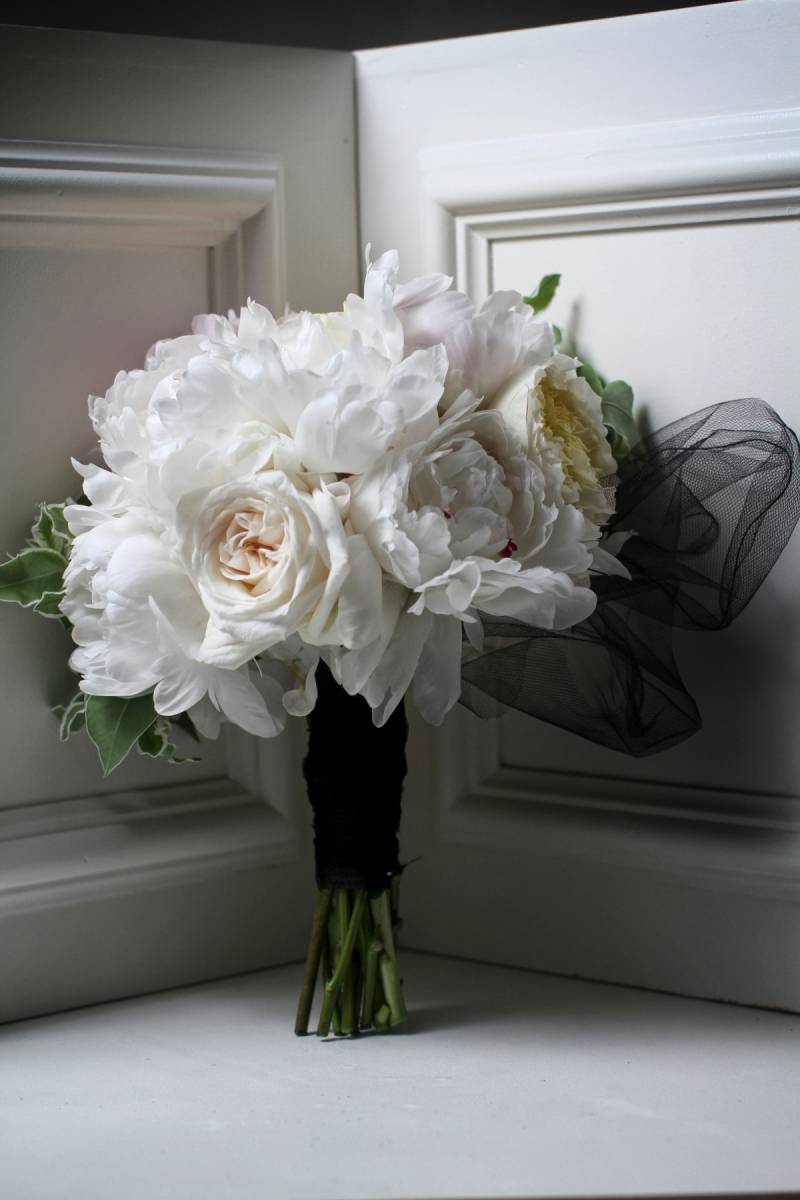 Black tulle balances frilly pale tulips and blush garden roses in this bouquet by Honolulu floral designer Shilhi Seibel.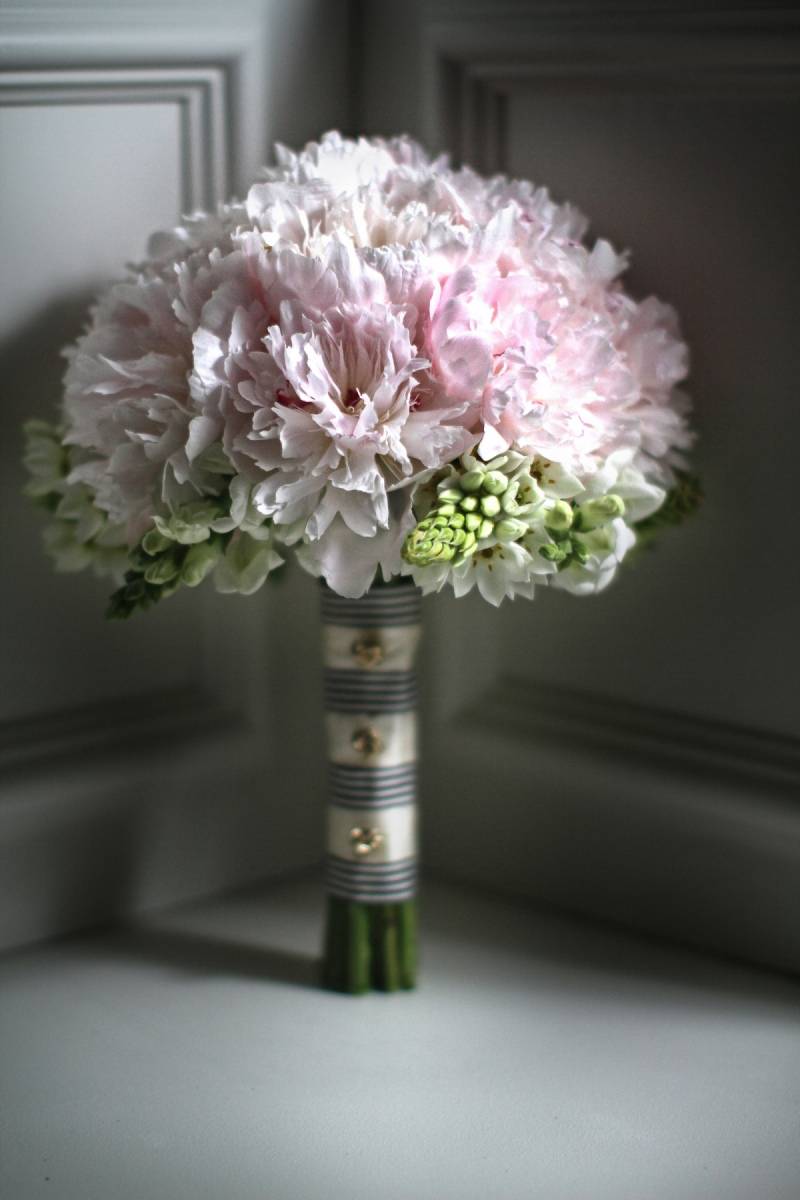 Fong Tagawa artistically represents Chanel's chic use of stripes and gold details in this lush pink peony wedding bouquet.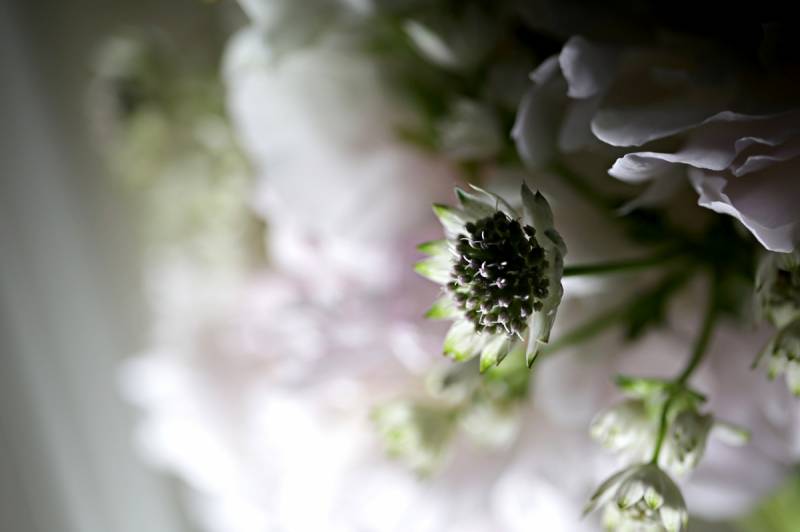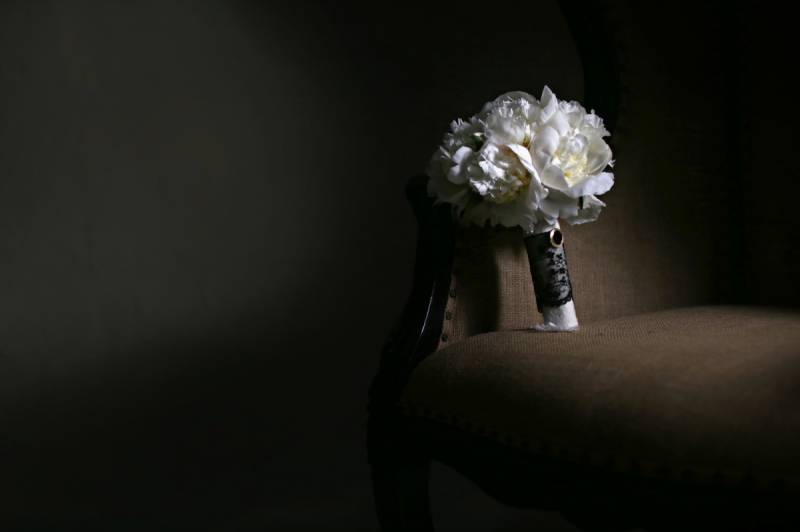 chanel the vocabulary of style published by yale university press | furniture by curate design + décor
styling by robyn i'aea | shot on location at honolulu design center