Drew and Kelsey decided on the lovely island of Hawaii for as their wedding location based on their mutual connection to the islands. Drew's family lives in Hawaii and Kelsey's family has property in the state as well, so it was no surprise that that the couple wanted to celebrate their wedding day among tropical island beauty. Their friends and family members flew out to celebrate with the lovely couple and witness their ceremony. And, of course, there was a big reception party to follow the ceremony that took place atop the Mauna Lani green!
Hawaii destination wedding photographer Rae Marshall told us all about Drew and Kelsey's wedding day: "This was such an incredible wedding day to be a part of on the Big Island at the Mauna Lani in Kona. I could tell from the moment that I met Drew and Kelsey that they were such good people and truly perfect for each other..."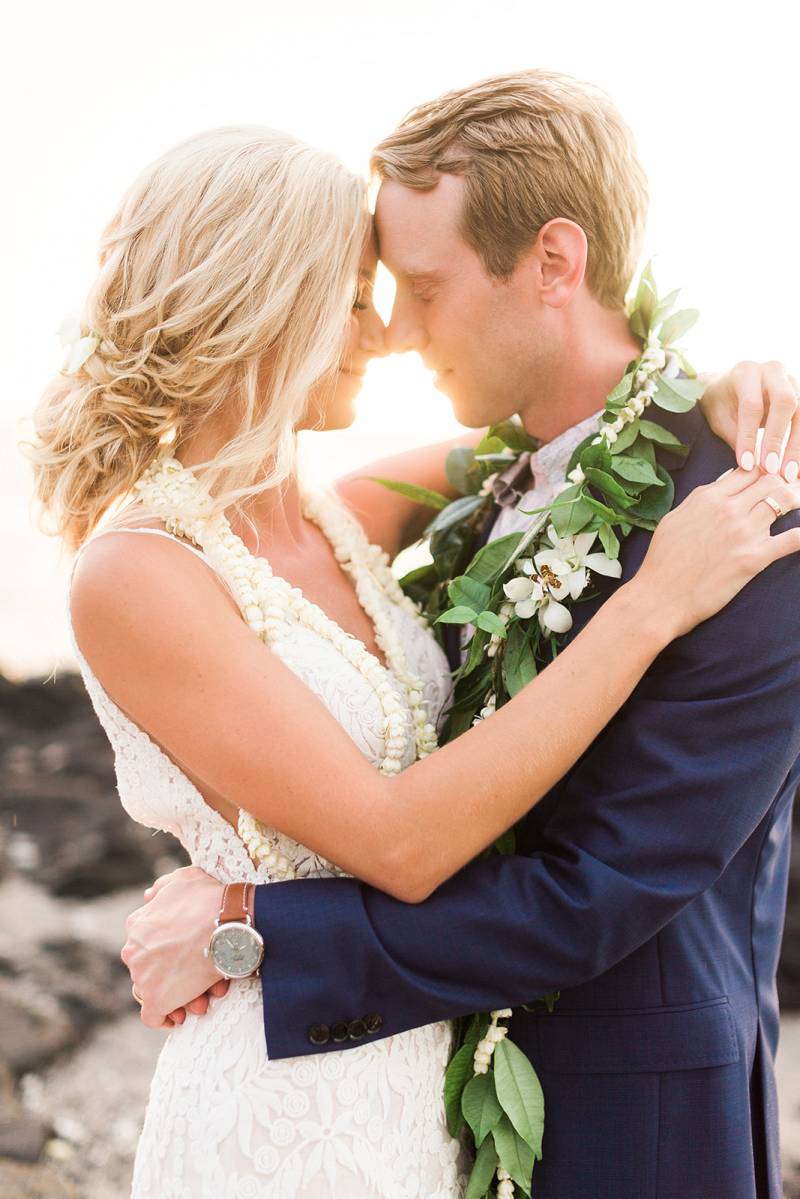 "We did get some rainfall as we were trying to take bride and groom portraits, but suddenly it let up and gifted us a stunning rainbow for our backdrop on the black rocks by the ocean that the Big Island is known for."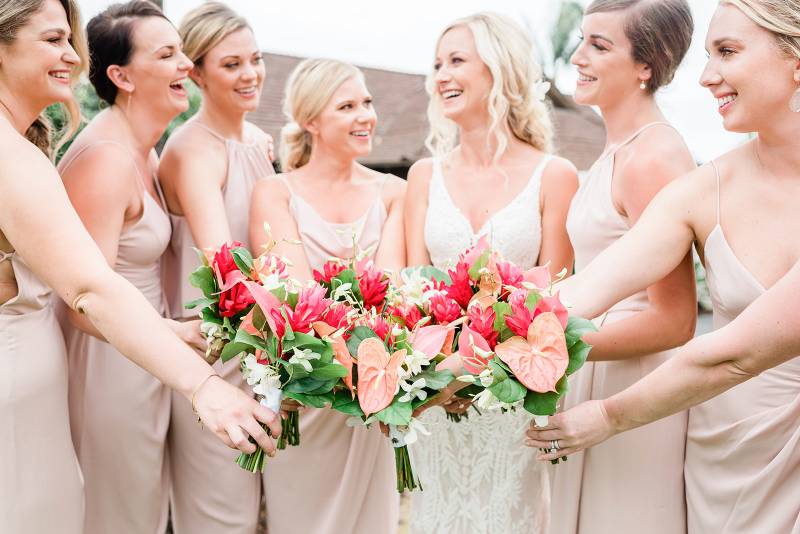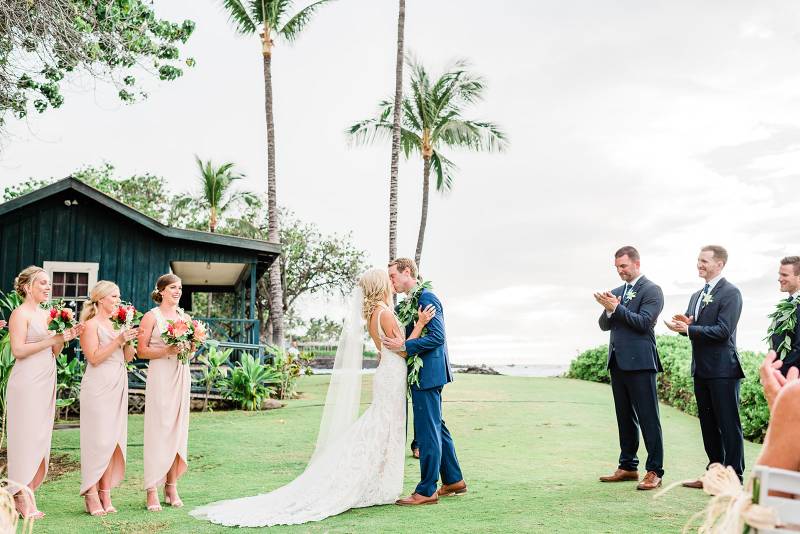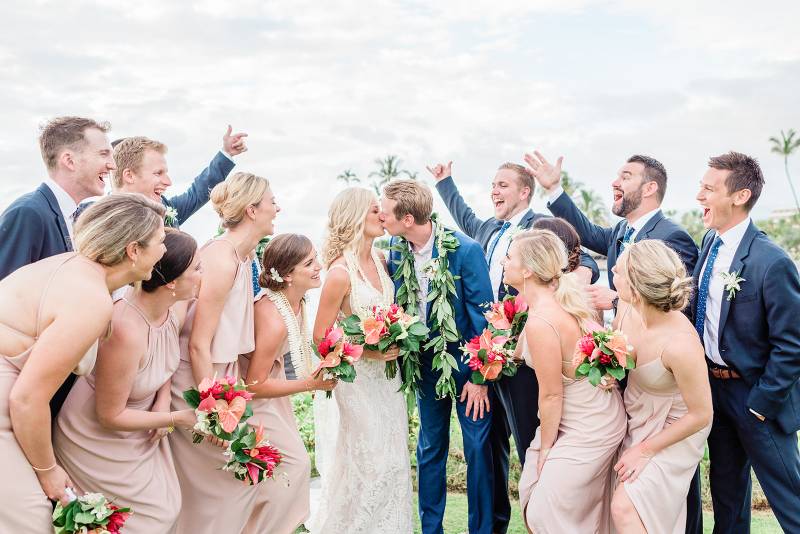 "I think you can tell a lot about a person by the people they surround themselves with, and I have to say that Kelsey's bridesmaids were cracking me up the entire afternoon while getting ready with the bride. They were such a fun, supportive group to be around. The guys had a great time goofing off together and taking photos before a few gave sweet emotional speeches at the reception. This is definitely the way to spend time with your friends together on your wedding day!"