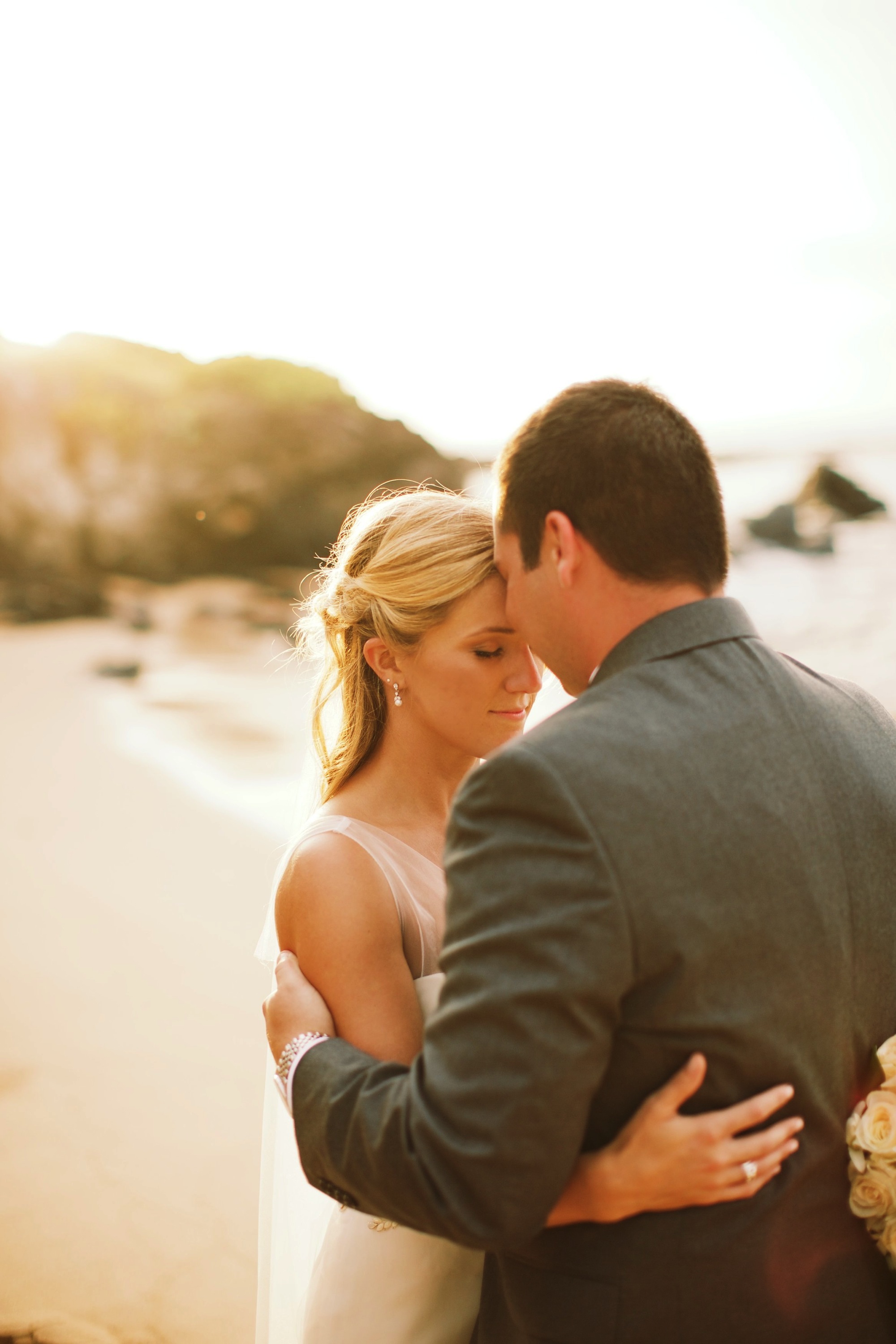 Katie and Erik have been visiting Maui for 20 years with their families. The beatiful bride tells us, "In many ways, the Maui sun has watched us grow up the same way we watched Maui grow over two decades. Between family reunions, birthday parties, and my now husband, asking for my parents permission to propose, Maui holds memories and life milestones that are so important to both my husband and my heart. When my parents bought a place there 5 years ago, we could finally call Maui home, and could think of no better place to start our marriage. We invited many friends and family and welcomed over 100 for guests on the big day."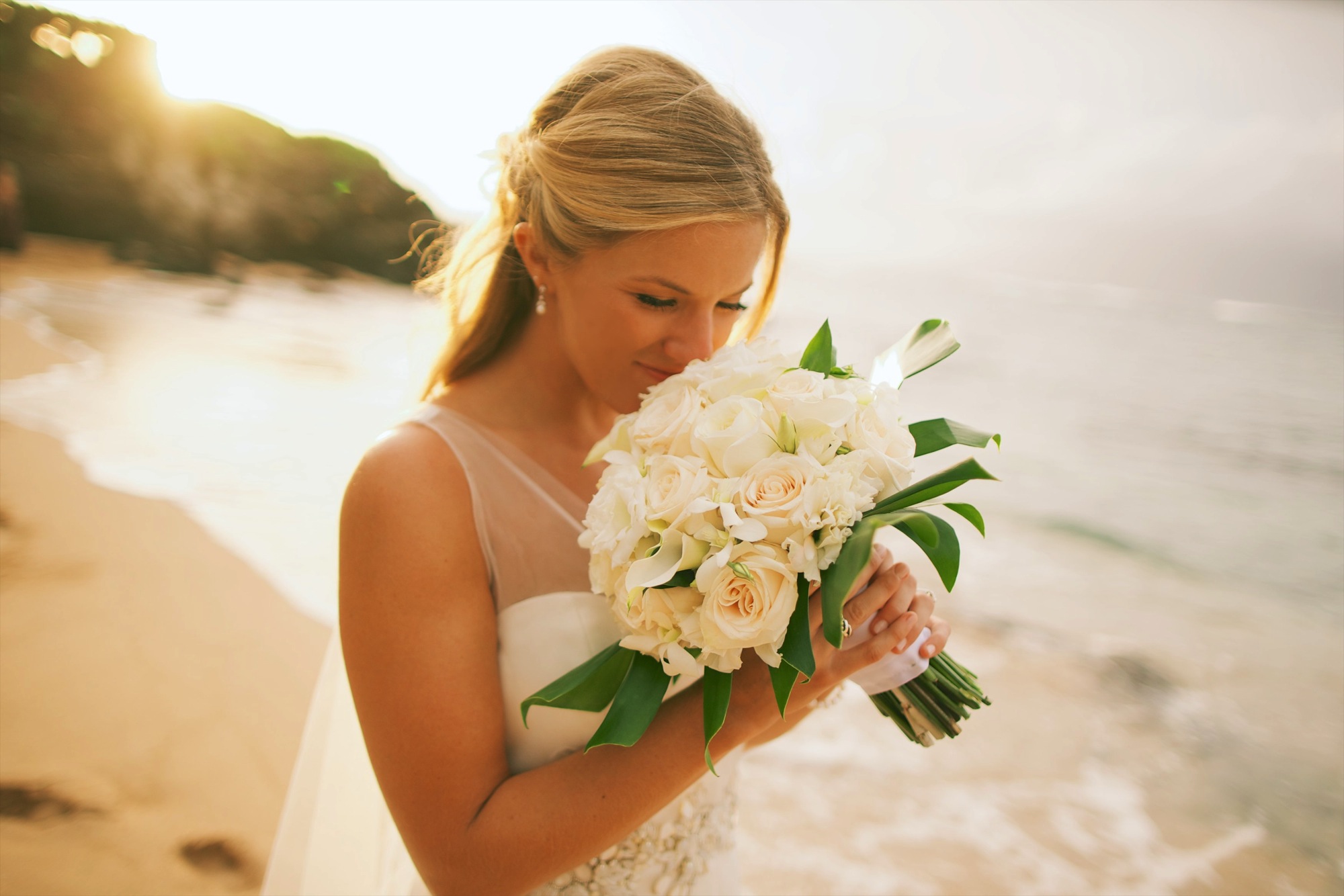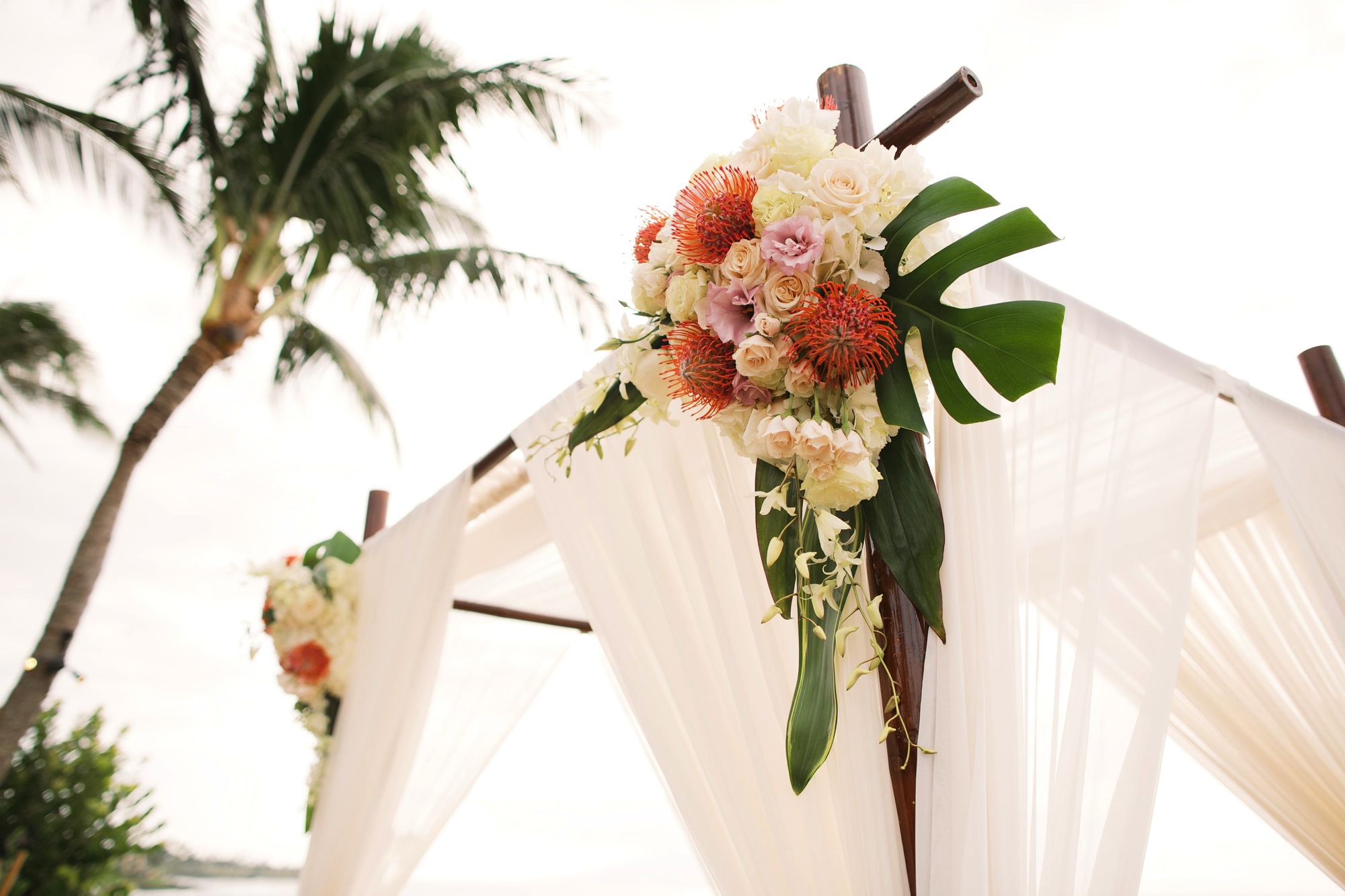 "I've never been that bride that thought too much about my wedding. Our vision for the day was really centered around spending as much time outside and sharing our favorites places on West Maui with our guests. We planned for special moments with each other, with our parents, and with our friends and made sure to be present at every moment.

On the wedding day, we went for casual elegance, but mostly for fun! We wanted everyone to feel at ease. Nothing too stuffy or over done-- but good music, good drinks and good food were a must! Thanks to Merriman's, The Drivers of Maui, and Barefoot Minded for delivering on all of the above! Our flowers came together at the last minute! Floral design is way harder than I thought, and the team at Asa clearly knows what they're doing!"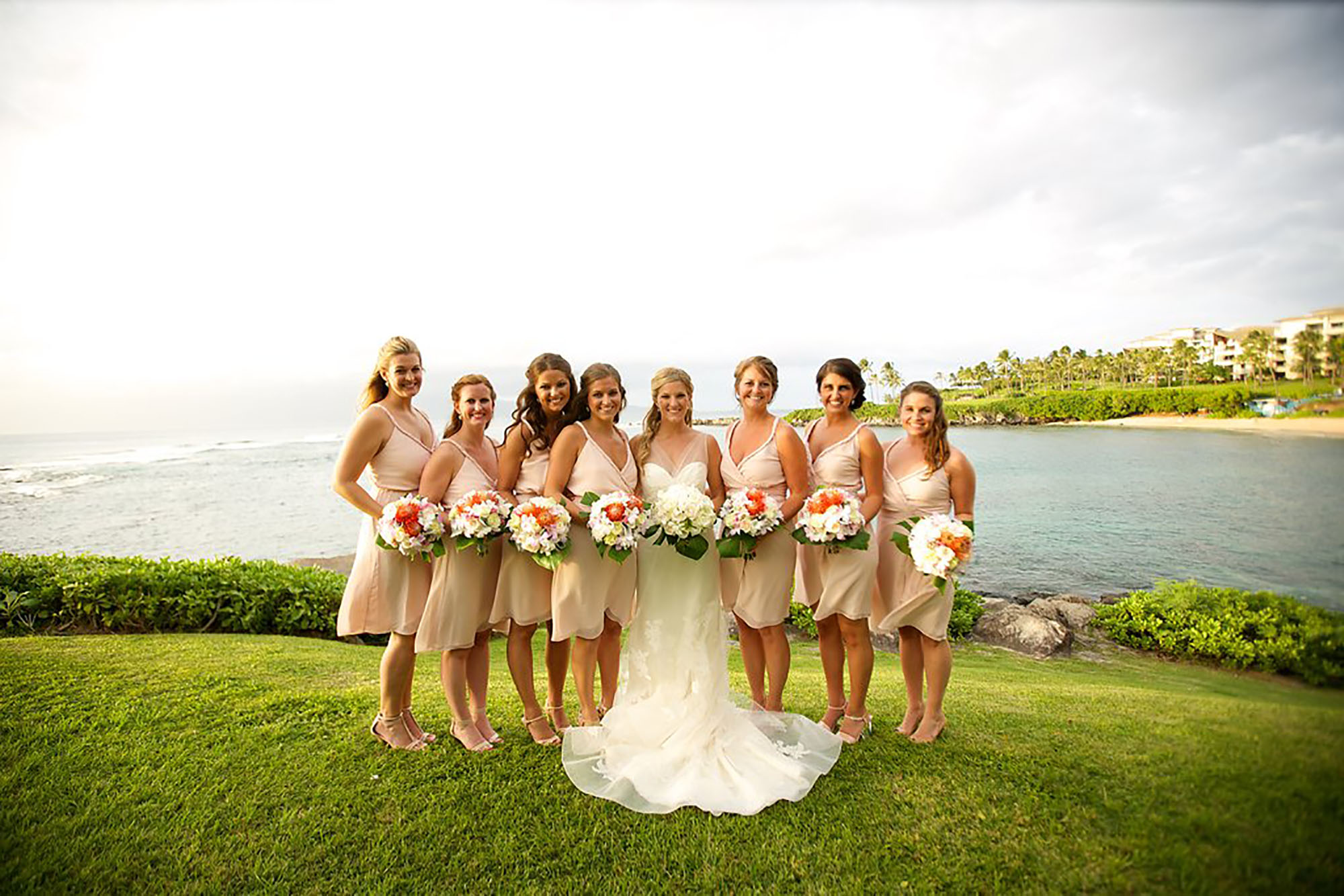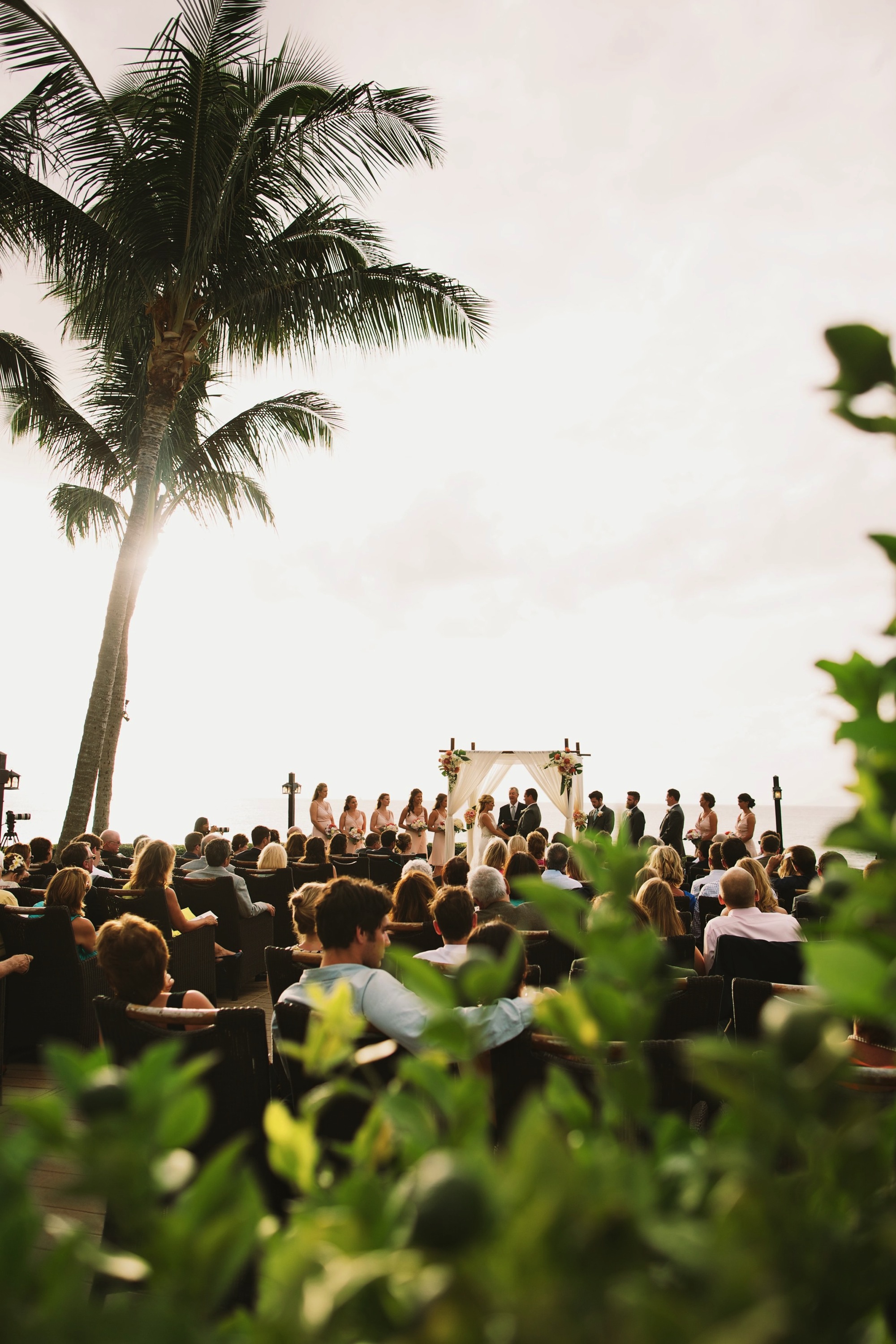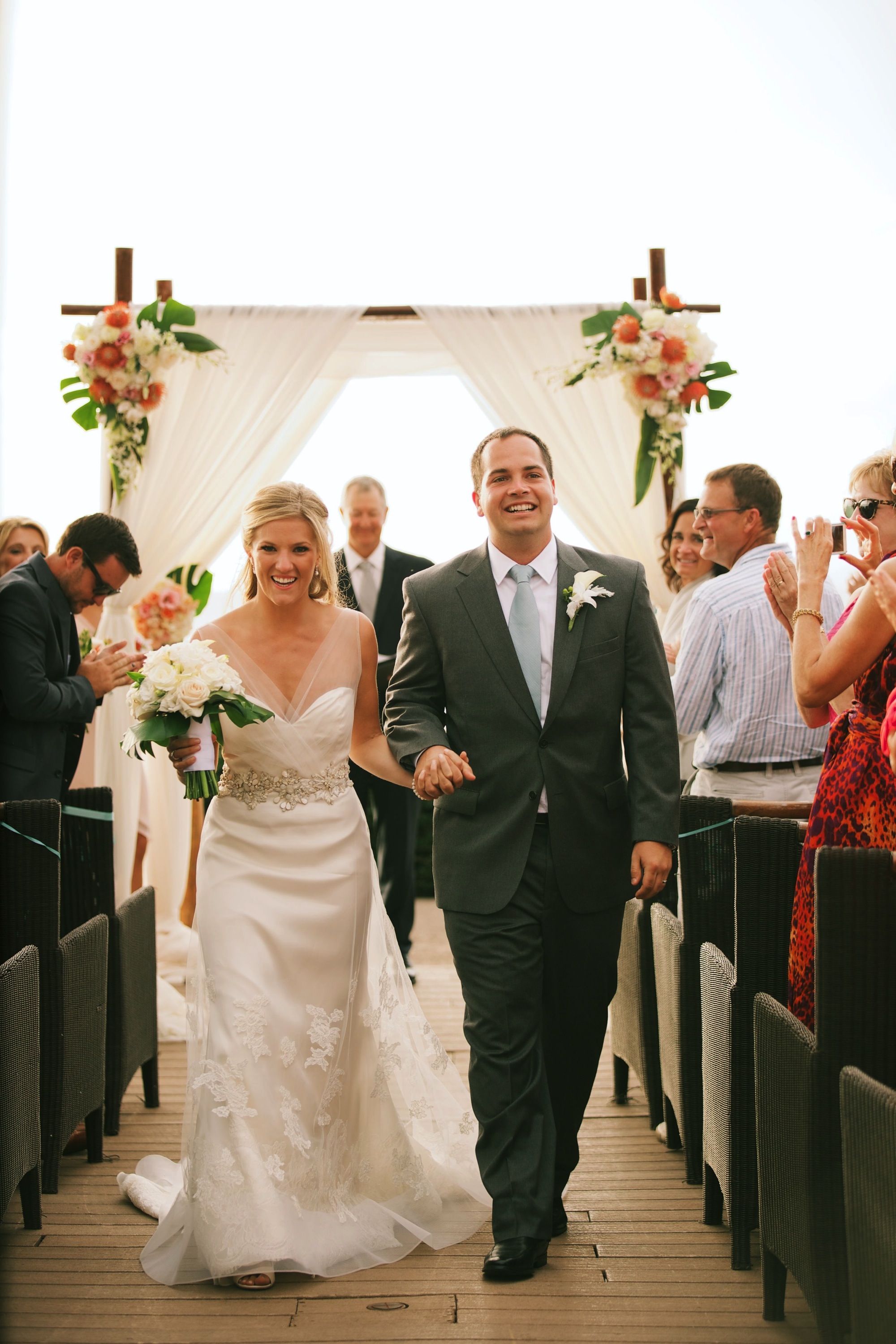 "Our ceremony was super personalized, which was important to us. We asked my uncle to marry us, and when he agreed, we had no idea how much fun it would be writing our own ceremony, choosing words and promises with purpose and shared intent. We were excited to have 8 other people involved in the ceremony who gave their own blessings and advice. I walked down the aisle to one of our long-time favorites, "The Luckiest" by Ben Folds. It rained, a perfect Maui rain, for about 25 seconds in the middle of the ceremony, making for awesome pictures (thank you, Anna Kim!), and the perfect bit of weather drama and beauty."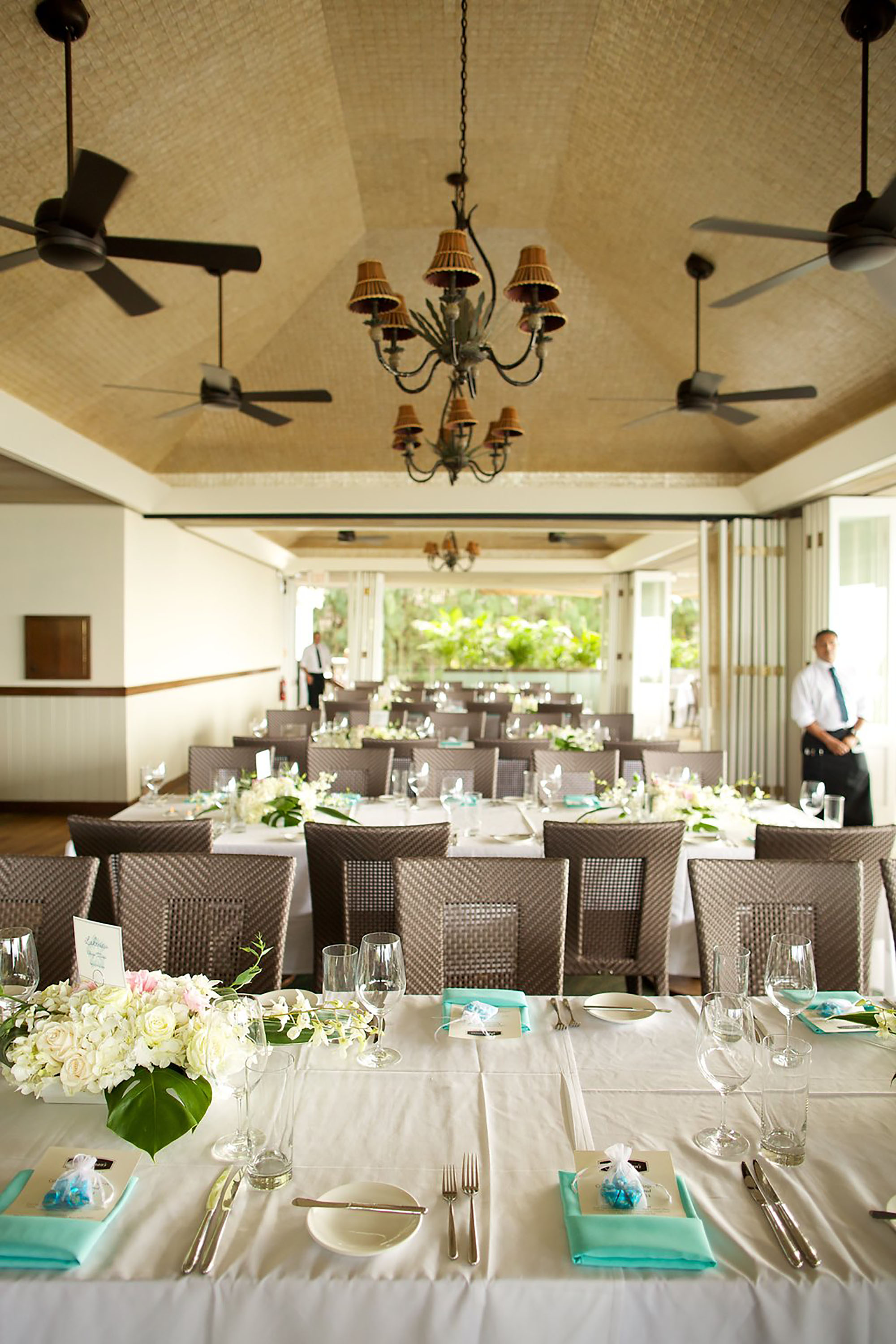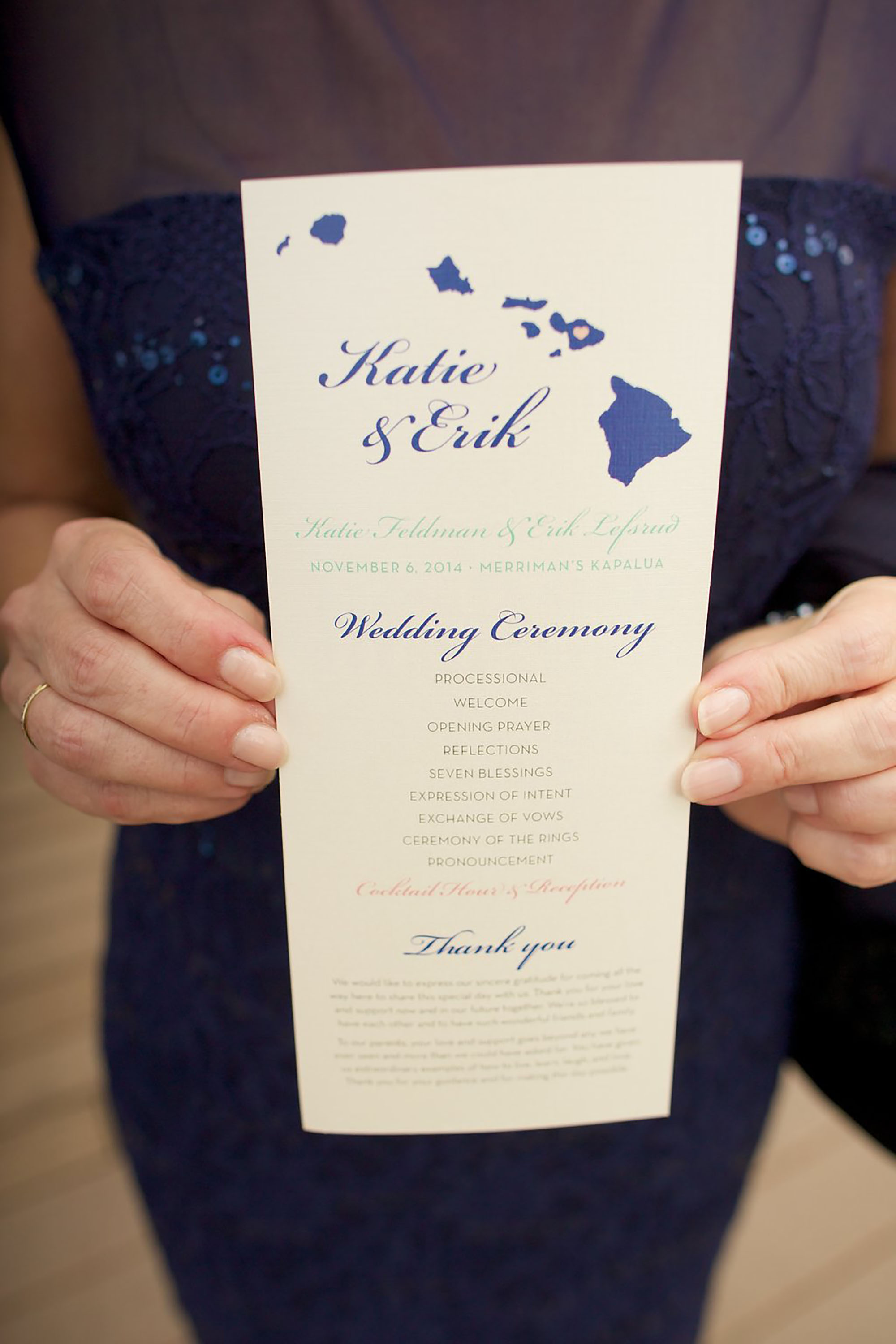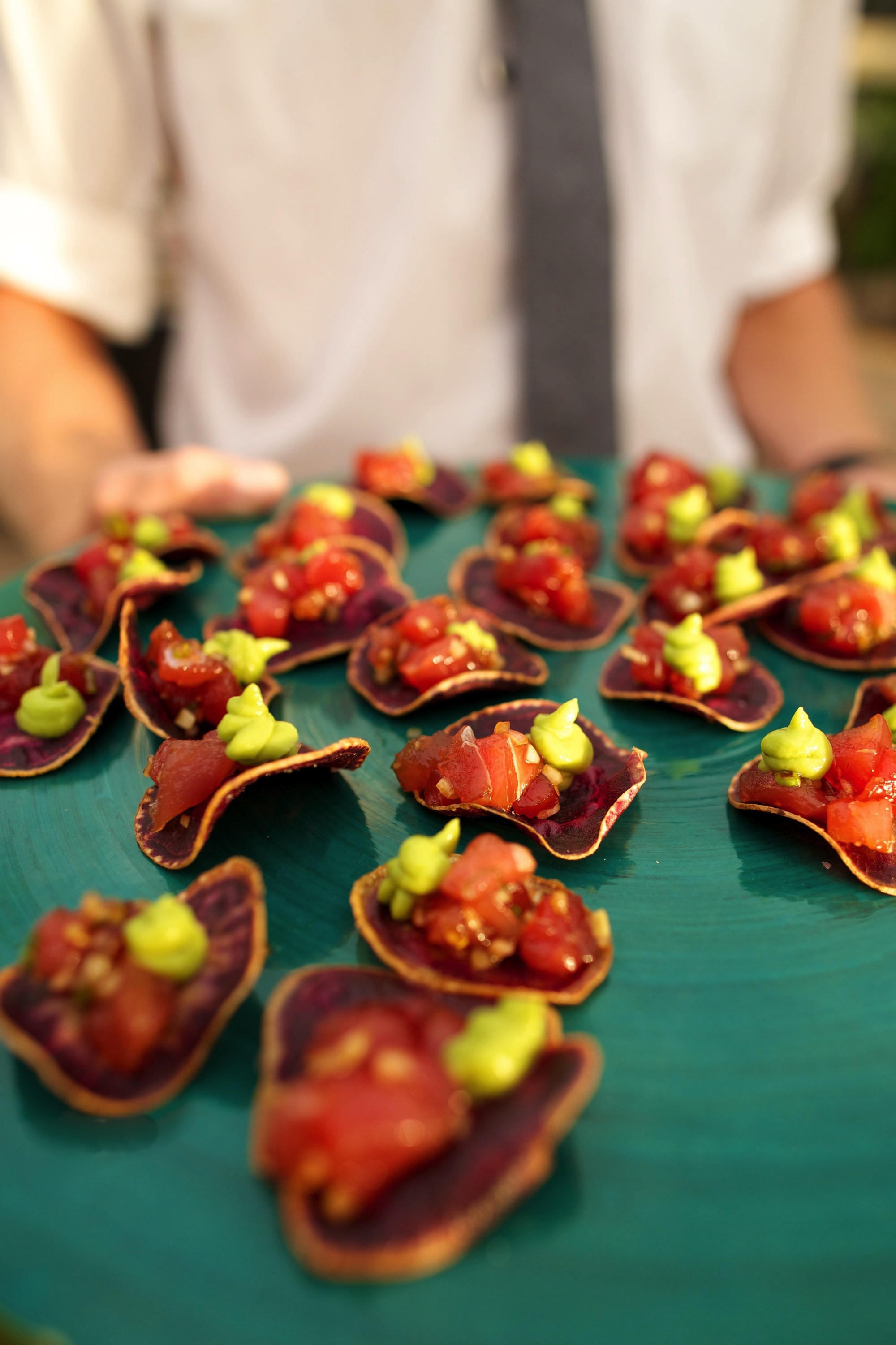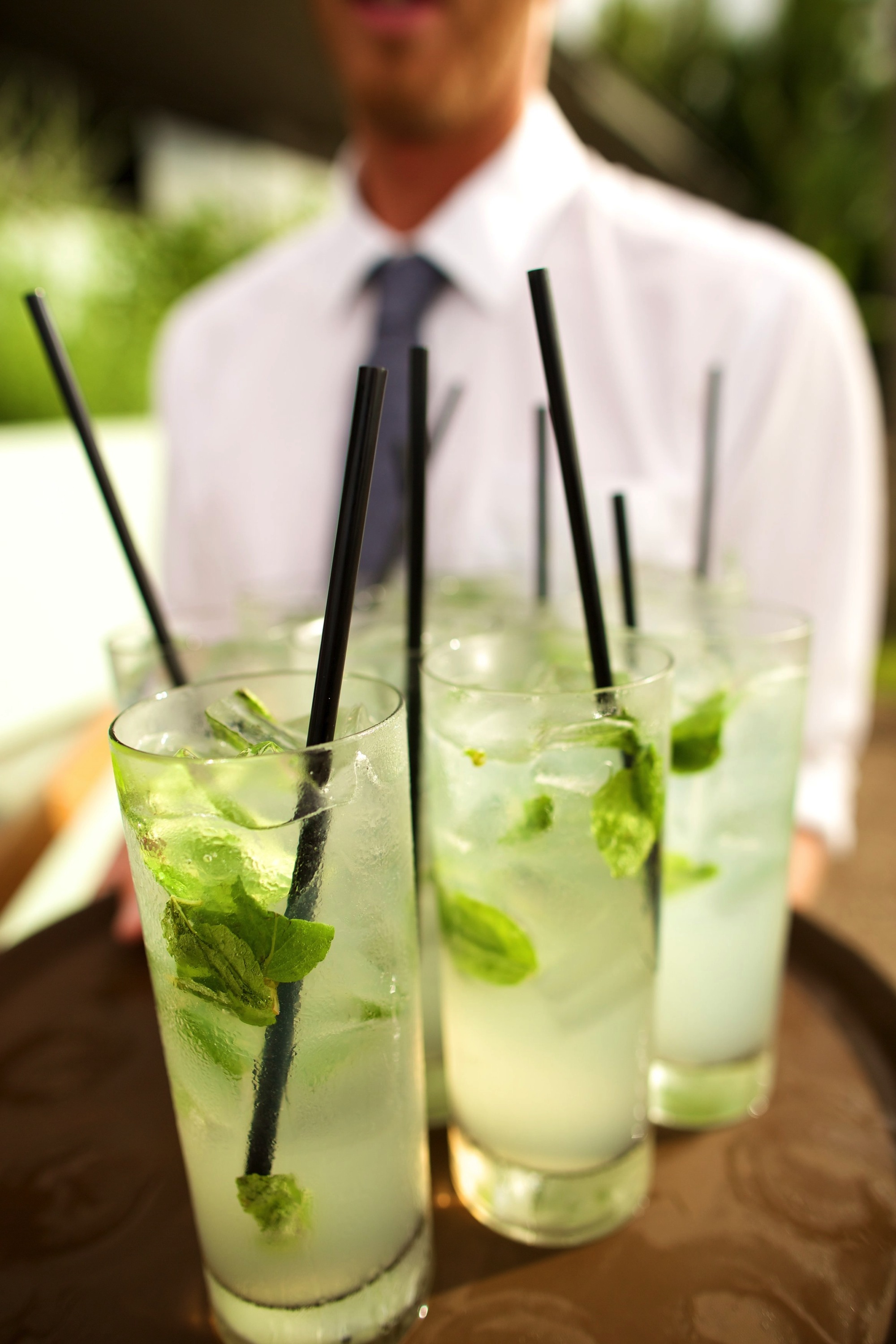 "Finding the dress was my favorite part! I fell in love with well over 25 dresses, but when this one showed up in the dressing room, it was like that dress and I were meant to be. The natural beading reminded me of my rock collection (nerd alert!), and the ocean. Also, mother of pearl became an accidental ingredient in our wedding when we discovered that the venue's ceiling was covered in it. The mother of pearl details on the dress fit perfectly. The light tool on top was exactly what I had pictured and could never quite describe. I just kept thinking about walking down the aisle towards Erik in this dress, and that's all that mattered."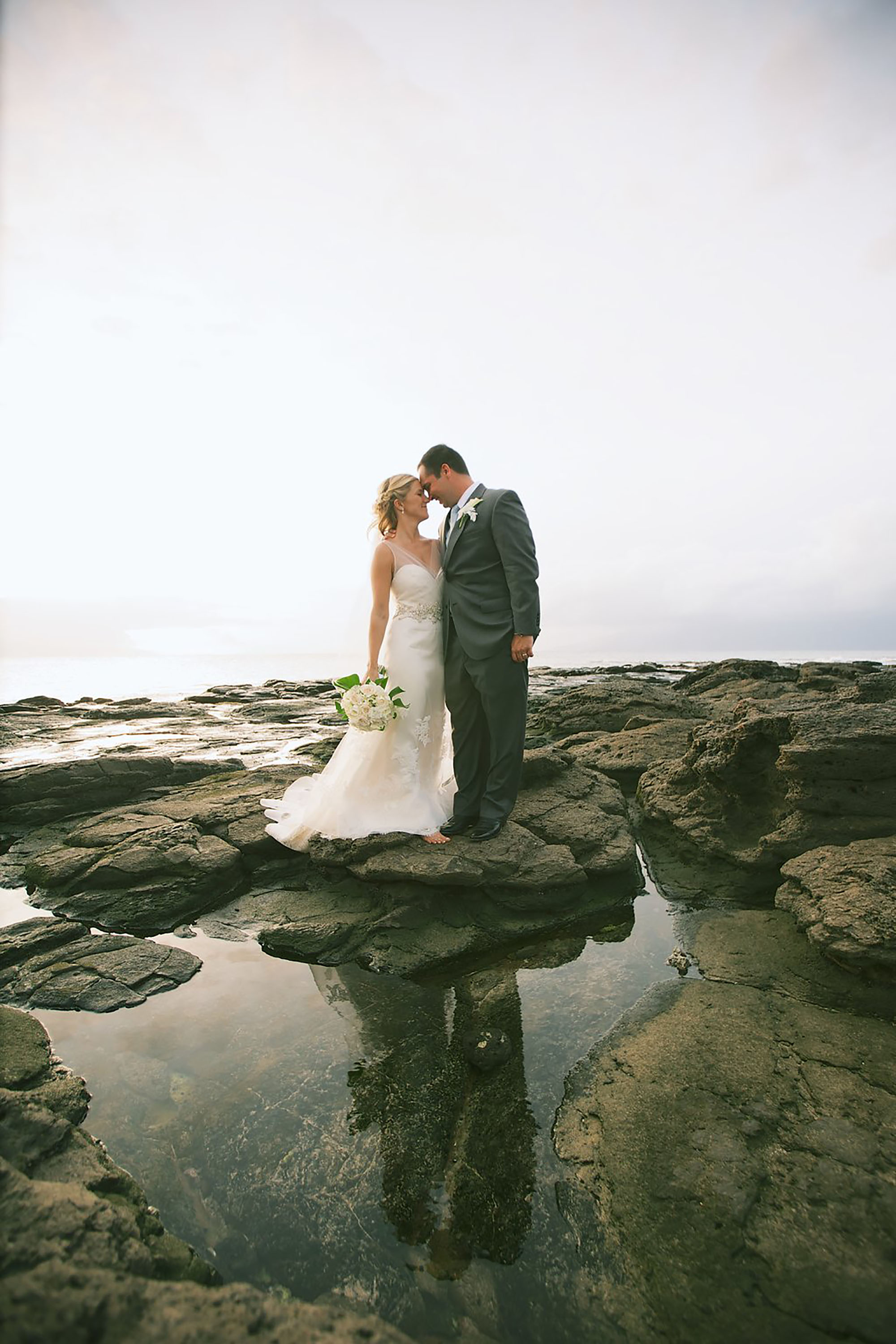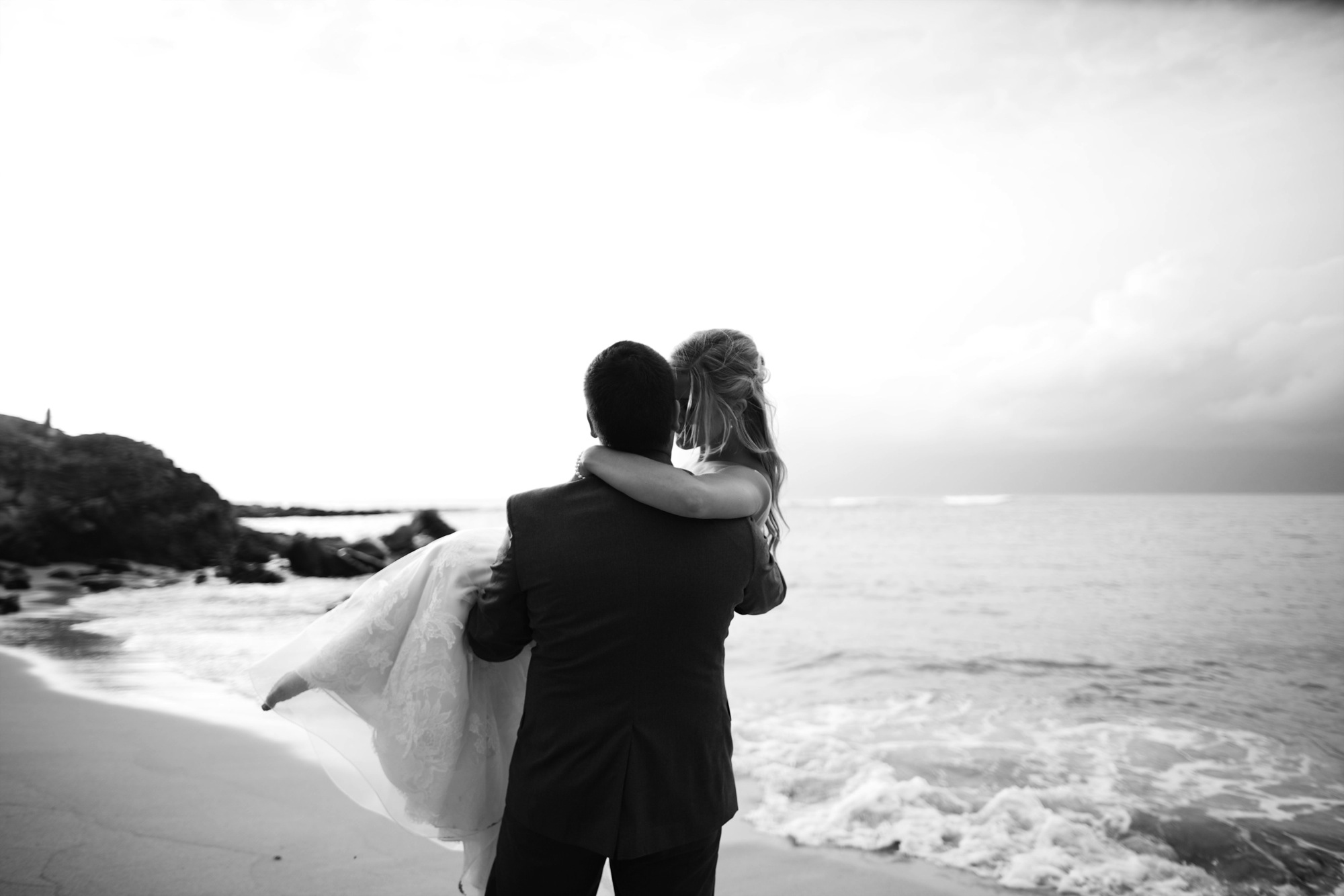 "I'd also like to share a few awesome things for those thinking about getting married in Maui. Platinum Weddings was amazing! They'll work super hard to make your dreams come true and are just cool people to get to know. Our rehearsal dinner was at Ka'anapali Coffee Farms and oh my, it was amazing! The property gives a gorgeous perspective of the island and a comfortable place to hang out, enjoy some jams, be outside, the whole thing! Also, an incredible thank you to both our families is much-needed. We couldn't have done it without our parents support and help in making the big decisions, and our sister's worked so hard to make every detail perfect and fun!
At the end of it all, and after almost 10 years together, Erik and I got to say "I do" and start our next chapter together, knowing we'll be back to Maui year after year to celebrate and grow together."