Lindsey Borden and Lee LeGrande sought Morgan Childs of Moana Events to coordinate their Oahu wedding. She composed a plan to create the bride's dream of a Hawaiian beach party, simple and naturally elegant, a genuine reflection of the couple. Lee's mother offered her collection of antique bottles and vintage Hawaiian memorabilia to decorate the tables, and the ladies in the family had fun perusing antique stores to find additional vessels in the months before the wedding. Luscious garden roses and delicate tropical blooms arranged by florist Tamara Rigney graced the reception tables in shades of pink, coral, peach and white.
Guests from as far away as the East Coast, including Lindsey's ninety-year-old grandmother from Connecticut, gathered together on the sand to bear witness to the auspicious occasion.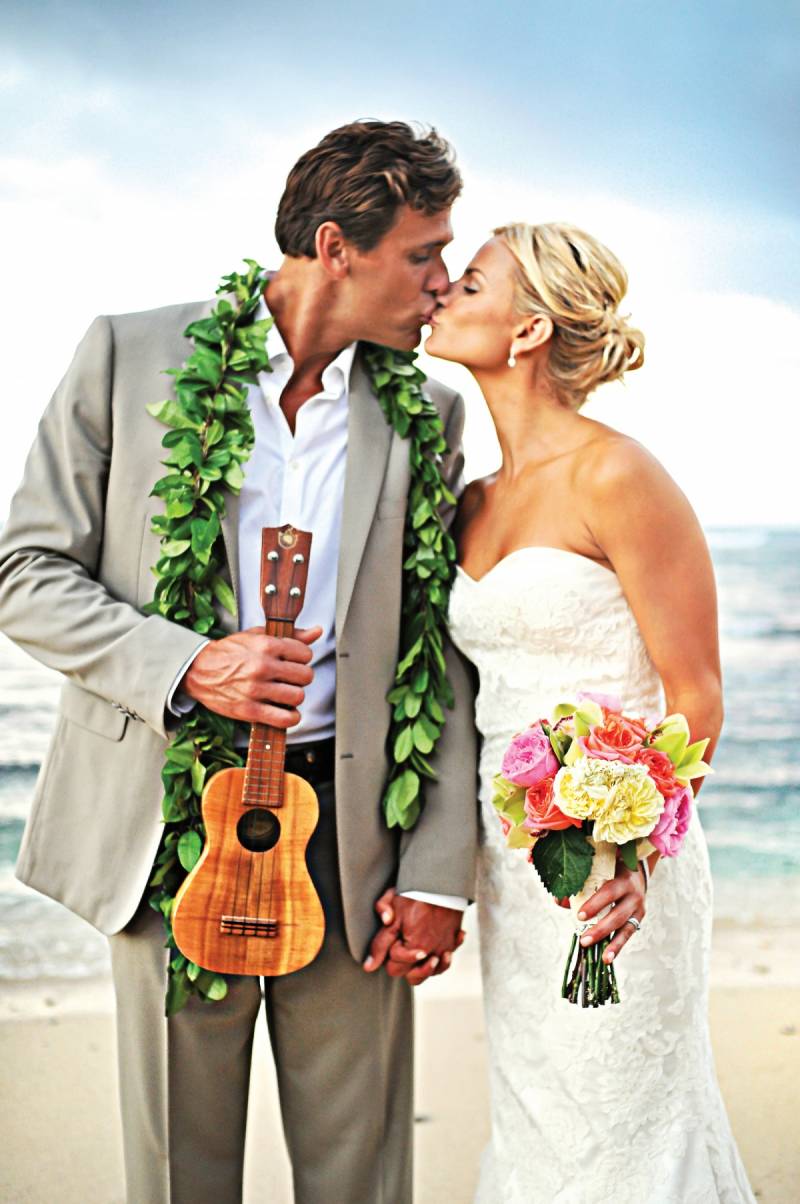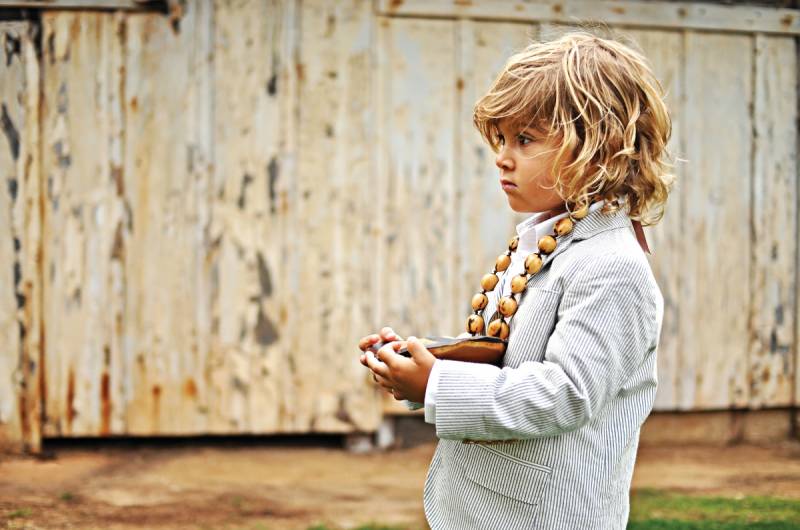 The little ring bearer Lyle, son of best man Nathan Weitz, nearly stole the show donning an adorable seersucker jacket and tan slacks.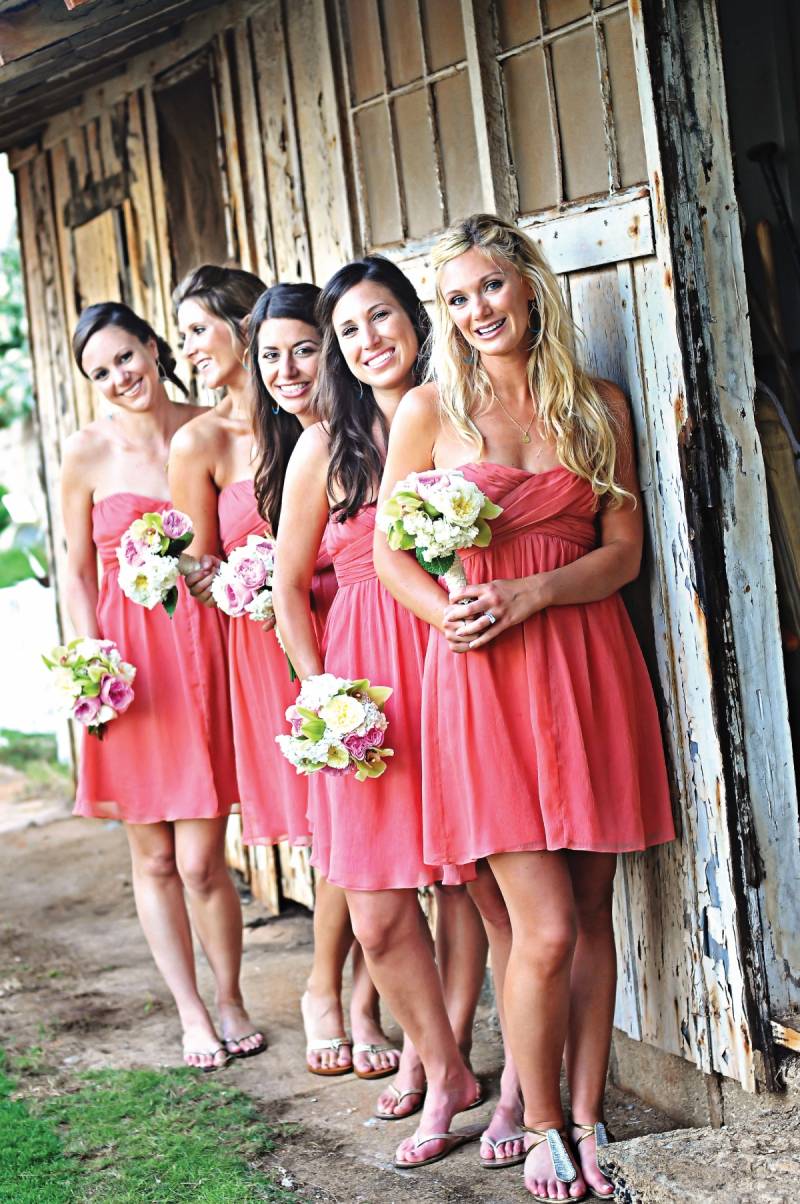 Preceded by bridesmaids wearing coral J.Crew dresses, the bride was stunning in a strapless silk gown by Modern Trousseau. Family friend Ka'au Mckenny presided over the ceremony, and just as she and Lee began to exchange their vows, the clouds parted allowing the sun to shine through. "We were certain it was my mom's way of being there with us!" says Lindsey.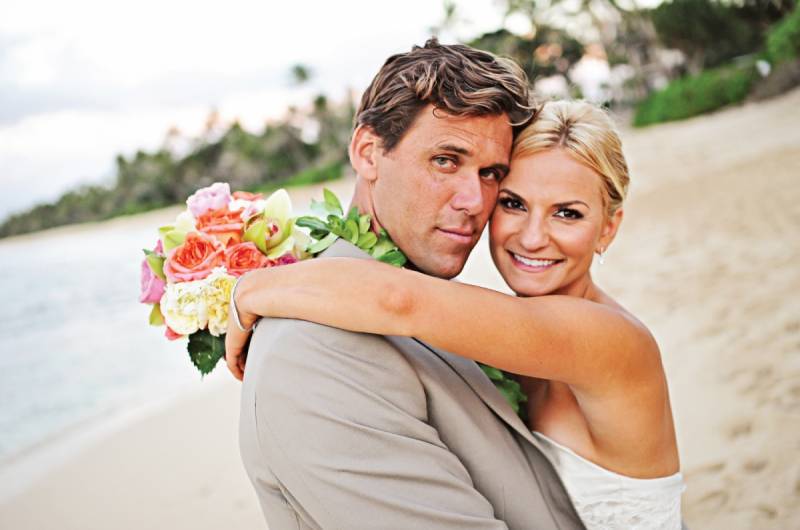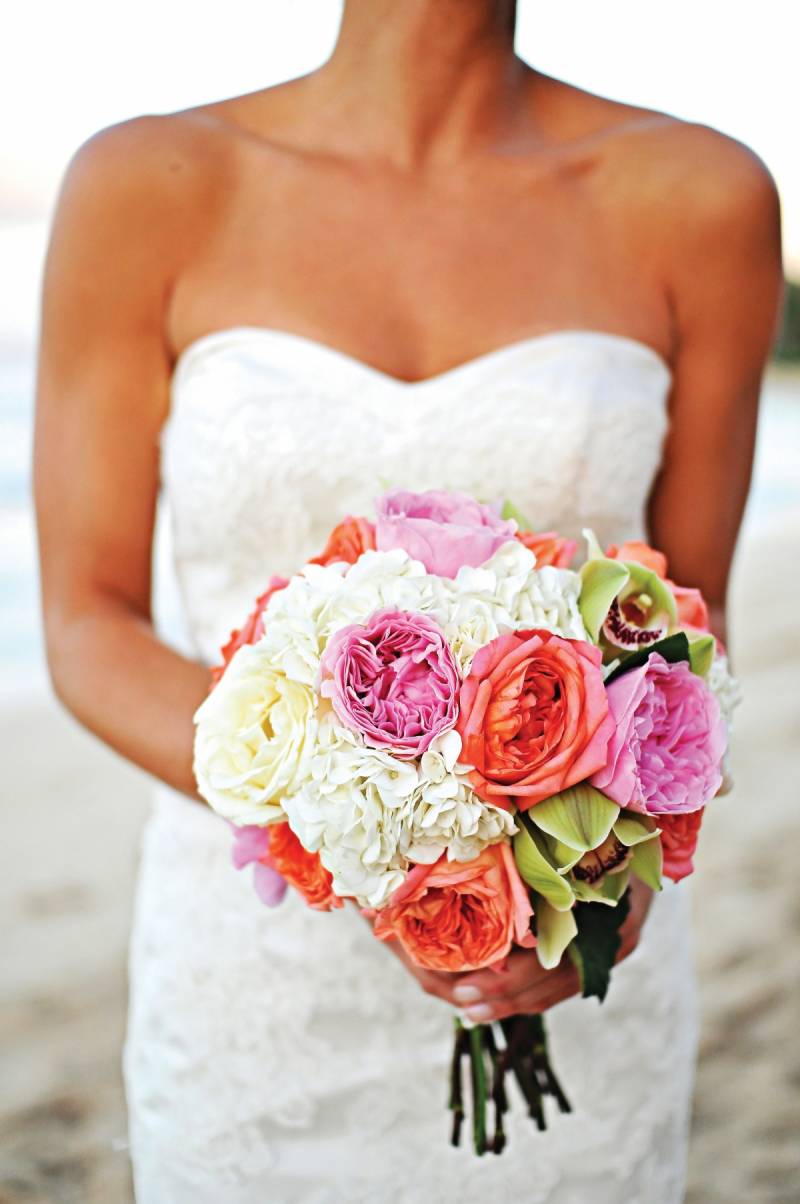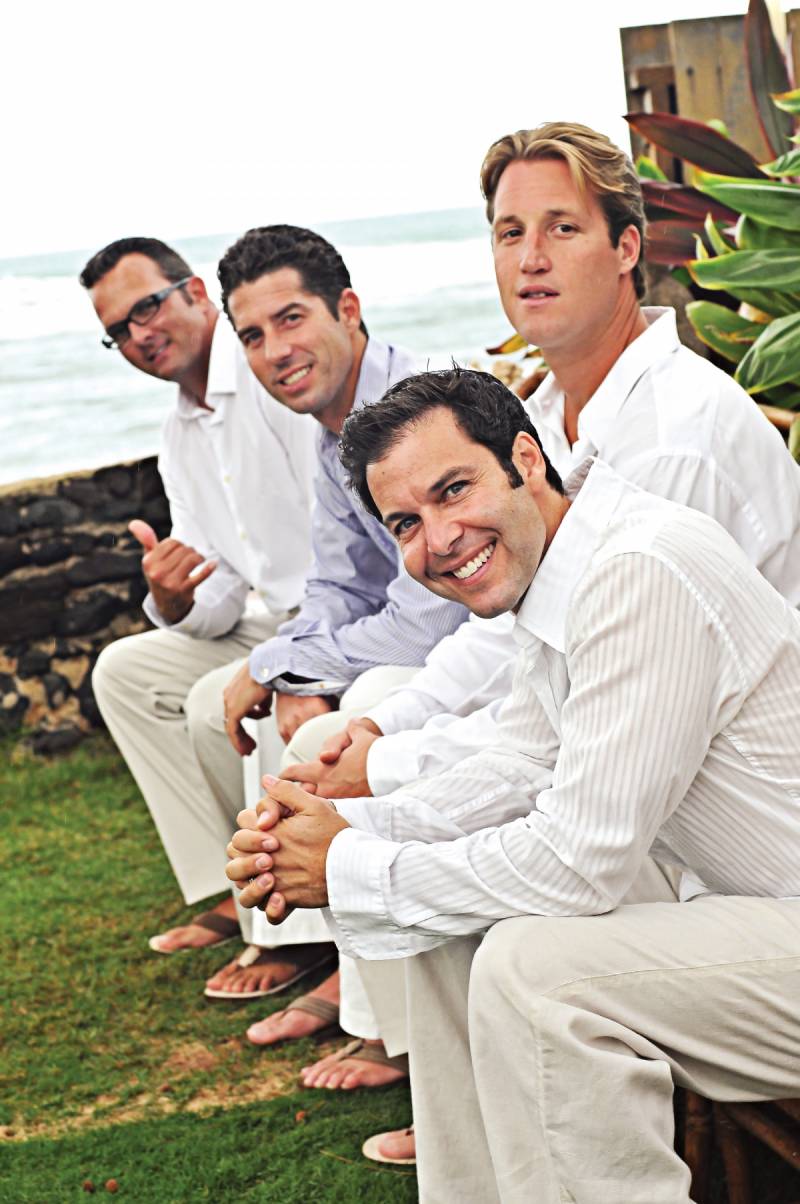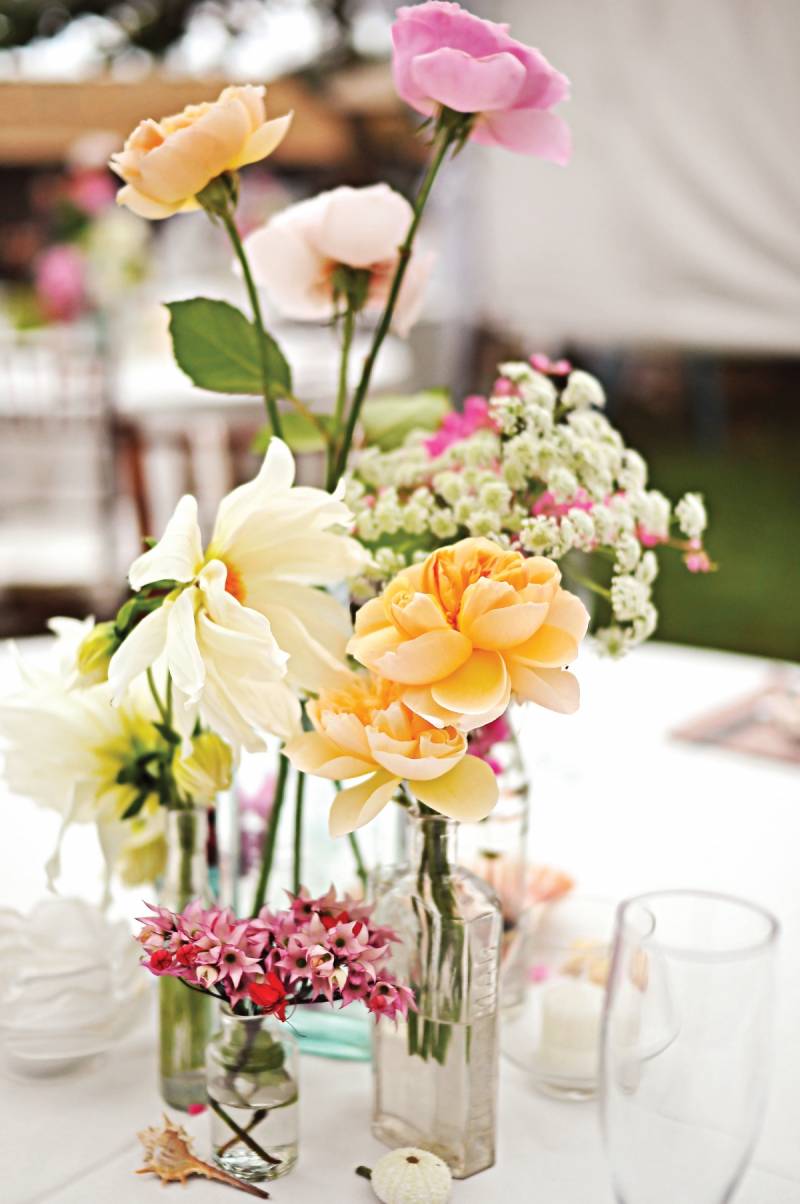 After tearful hugs of congratulations, the newlyweds got their wish—an authentic Hawaiian beach party began to celebrate their union in earnest. Guests were treated to a hearty and festive island meal that ended on a sweet note: a divine chocolate butter cream wedding cake and a dessert bar filled with scrumptious cake pops from Wahine Bakeworks. Organic Hawaiian honey was gifted as a thoughtful token of appreciation for each celebrant. According to the bride, the highlight of the reception happened on the dance floor.