Photographer Erika Parker portrays the confidence of femininity through this Yucatan Peninsula editorial. Through draping white dresses and raw geometric jewelry, she draws a sense of belonging to the surrounding hand paved stones, palm fronds, and clear water.
Whether you dream of a leisurely bridal trip or are searching for a relaxing honeymoon destination, the Yucatan awaits.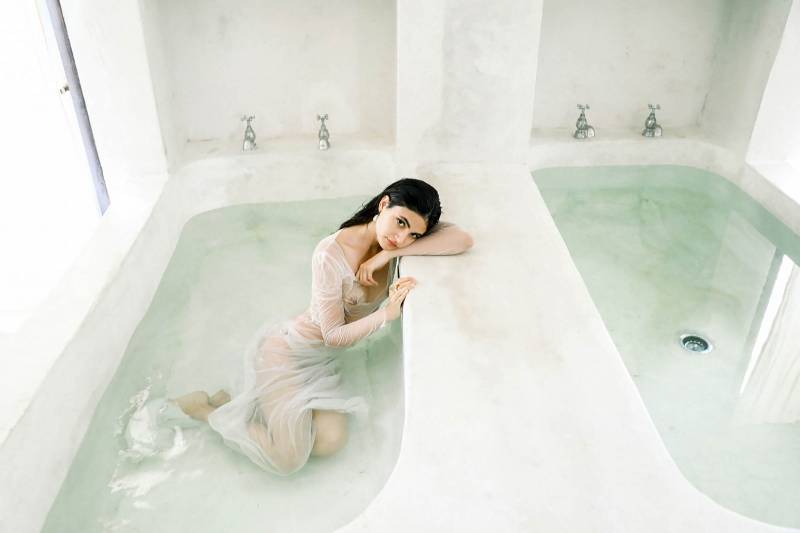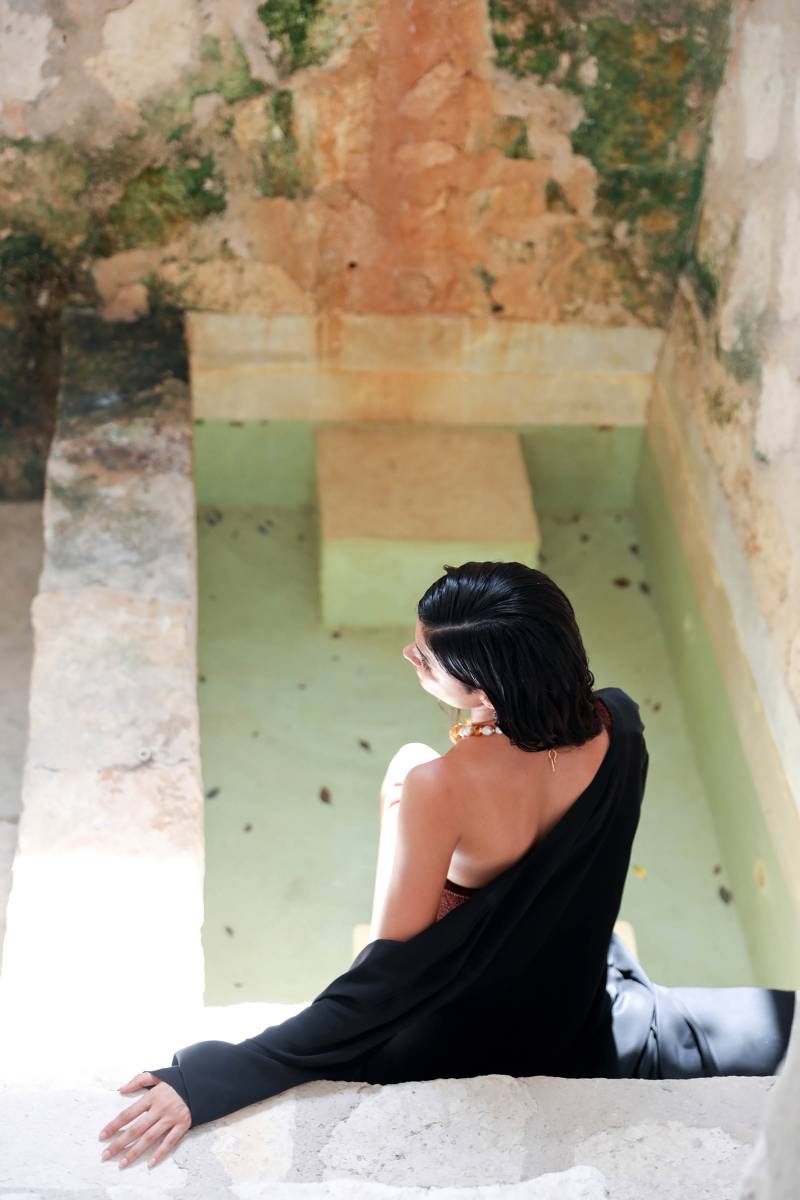 Taking inspiration from the textures and tones of Tulum and the surrounding area, this editorial blends together warm minimalism and the culture of the Yucatan during summertime. Erika created a simple narrative of lavish tranquility, focusing on form and light.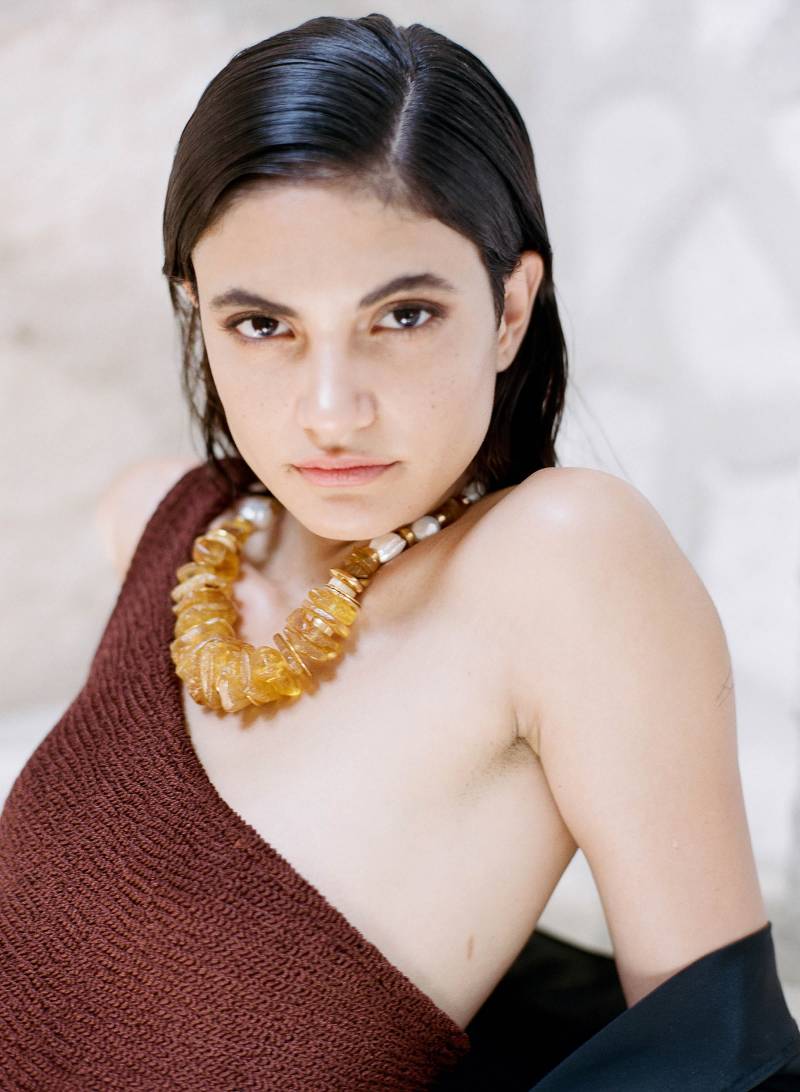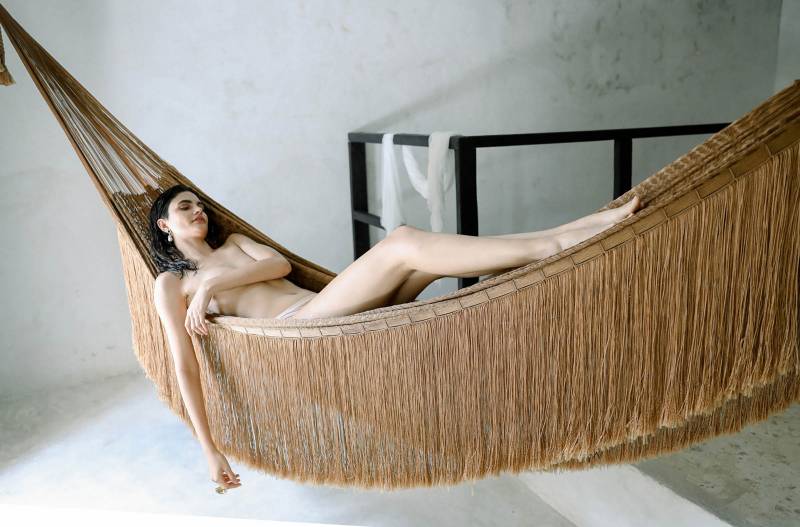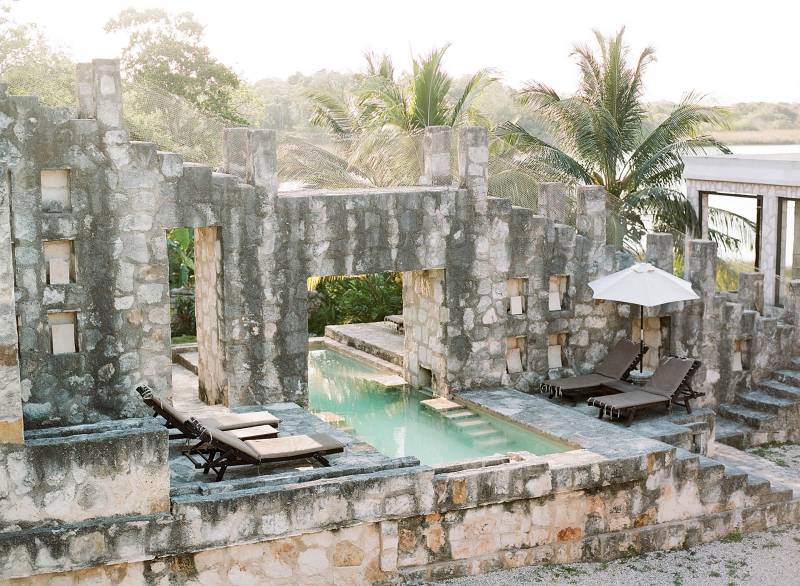 A wardrobe of minimal silhouettes that play with movement and structure reflect the colors and forms native to the organic jungle textures of Tulum. Accessories of brass, gold, and precious stones are adorned with effortless luxury.