I had the pleasure of sitting down with designer Cydney Morris of Stone Cold Fox to talk inspiration and the creative process behind the label's chic and understated wedding gowns. Cydney and her design partner, Dallas Wand, opened the doors to their Los Angeles showroom to give us the first look at their latest collection from SCFbride. Cydney's words to live by? "Work hard play hard." She tells us, "I always make time to have fun, but also work my ass off. Laughing is healthy and accomplishing something, and making brides happy is so fulfilling."

Go-to source of inspiration when designing a collection? When I am designing, I always turn to vintage clothing for inspiration. There is something about the delicacy of vintage that inspires me. Each piece feels so special-- and I love the idea that they are one-of-a-kind. I take a lot of the silhouettes from older styles and rework them in a modern way.

When it comes to the gown, I think that every groom wants to see his bride as their most natural, beautiful self. A simple dress that shows off your best asset is a must. I like gowns that are sexy and timeless, but not over-the-top.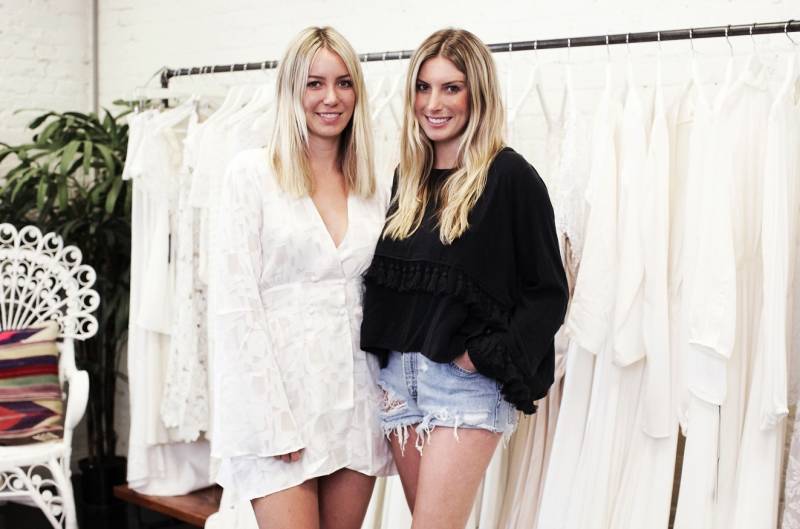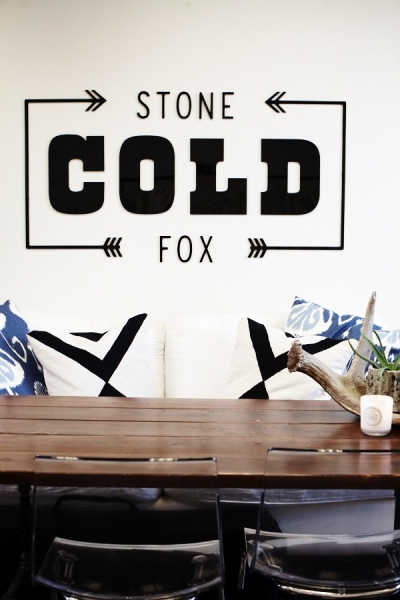 Ultimate love song? I'm a big Van Morrison fan. He reminds me of my dad and when I get married, we'll be playing Van Morrison the entire night...and James Brown!
Wedding tradition you don't mind keeping around? I've always loved the image of the newlyweds leaving the wedding through a tunnel of sparklers and jumping into an old classic car with cans attached. I have the best photo of my parents leaving their wedding. I just love those images of the couple looking through the back window as they drive into their new life! And, of course, the honeymoon tradition-- who doesn't like a vacation!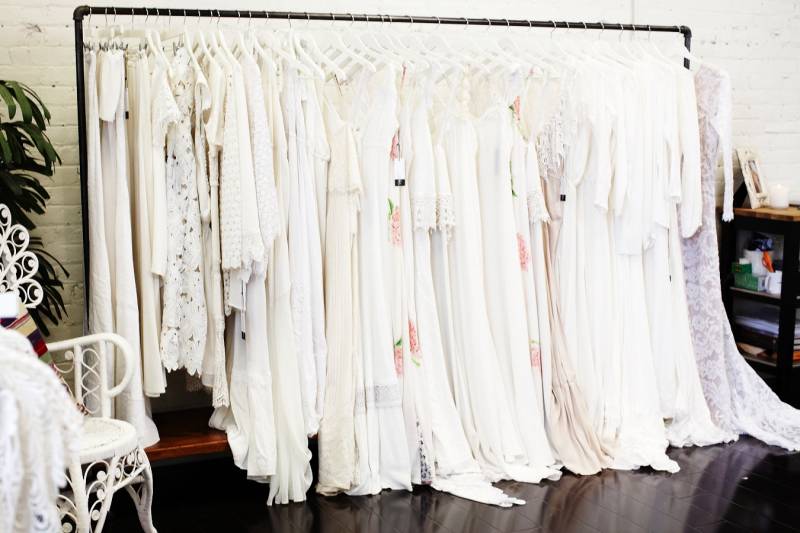 SCF wedding gown you adore? I love the "Flores" dress. It has a beautiful low-back, a train, and delicate lace trim. It's a slip style dress that shows off the body so beautifully. I sometimes just slip it on and wear it in my office for fun!