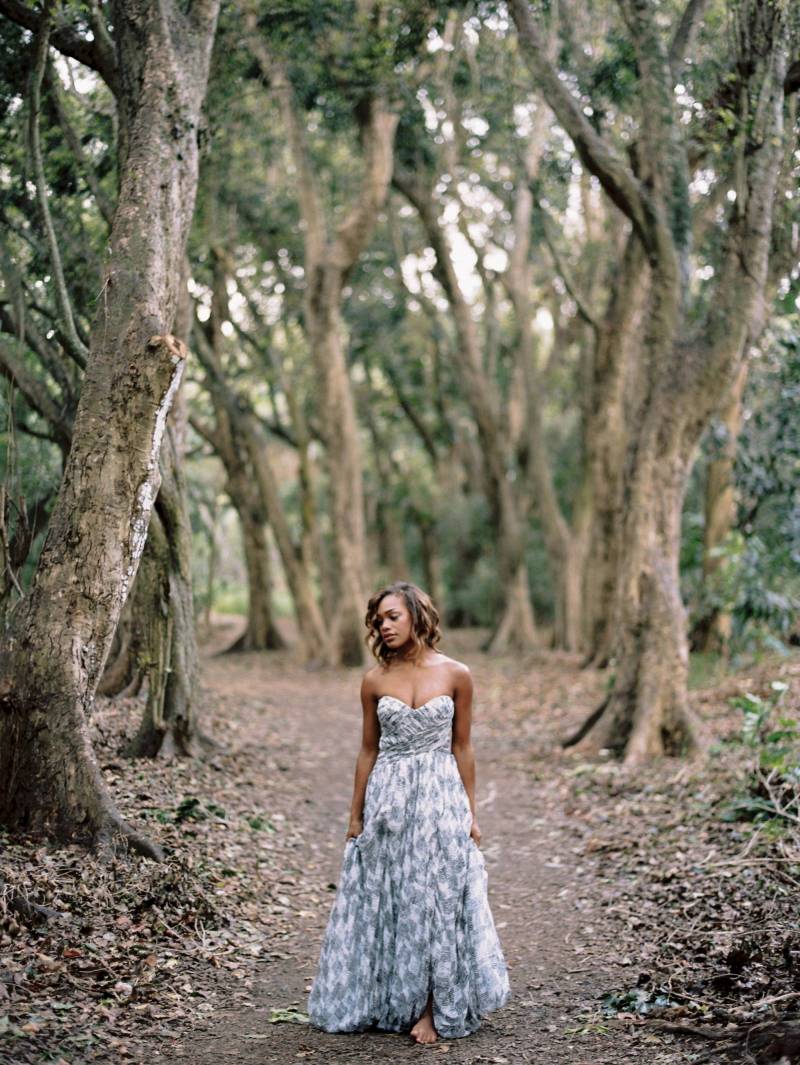 As a stylist and designer, Rebekah of A & B Creative can't help but eat, breathe, and bleed a love for creative styling and design. Based up and down the West Coast, (and traveling the world), she so loves getting to know her clients and helping them realize a creative vision for their next event, window display, lookbook or wedding (whether it be a hometown affair or destination wedding). She recently traveled to Maui, Hawaii to capture this gorgeous couple in nature. She fills us in on the shoot captured by Southern California film shooter Ashley Kelemen:
"Styling couples that are in love makes my job rather simple. I supply the venue and the clothes and their love does the rest. Joy and Marc are an incredibly sweet couple who moved from Maine to Maui about a year ago and they were truly a "joy" to work with. Ashley Kelemen captured these sweet lovebirds in their new glorious home and we all got to watch on as they laughed and pointed out breaching whales on the horizon. They are so lucky to have not only found love in each other, but also in their new beautiful home."
We will be sharing the beautiful video by Luke Lyndgren Cinematography here on the blog soon!