We love it when couples mix it up and opt for a great adventure on their destination wedding. Adam, originally from Australia and Jessica, a Los Angeles native, tied the knot at the Ihilani Resort and Spa in Oahu, Hawaii but not before traveling around the North Shore on an epic photo shoot with Laura Grier of Beautiful Day Photography. Laura tells us, "Between all of our travel schedules (even though we are all neighbors in Marina Del Rey) we just couldn't get it together to shoot an engagement session. So we decided to do a pre-wedding shoot spanning the island from South East Heeia State Park to the North Shore of Oahu to Waialua Canyon. It was such a fun day...like a little family minivan road trip. And it was a perfect way to see some of the most beautiful spots on the island, get comfortable with each other, and get really fun shots!"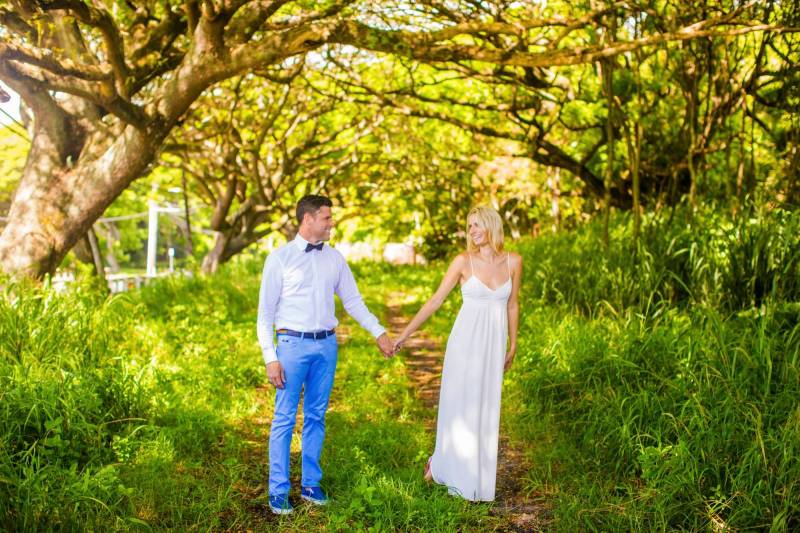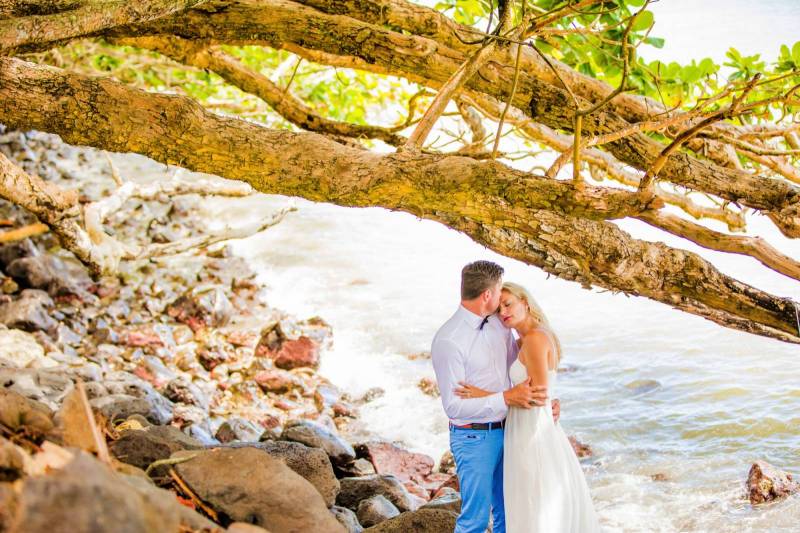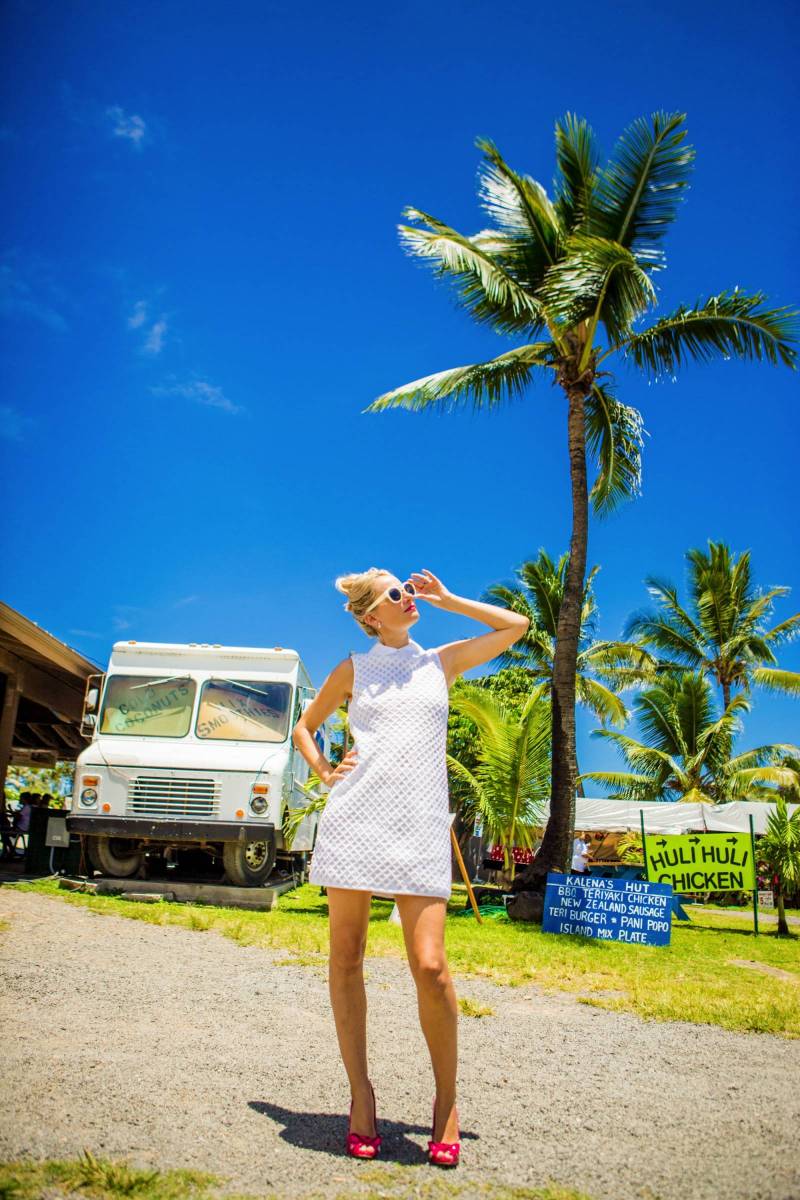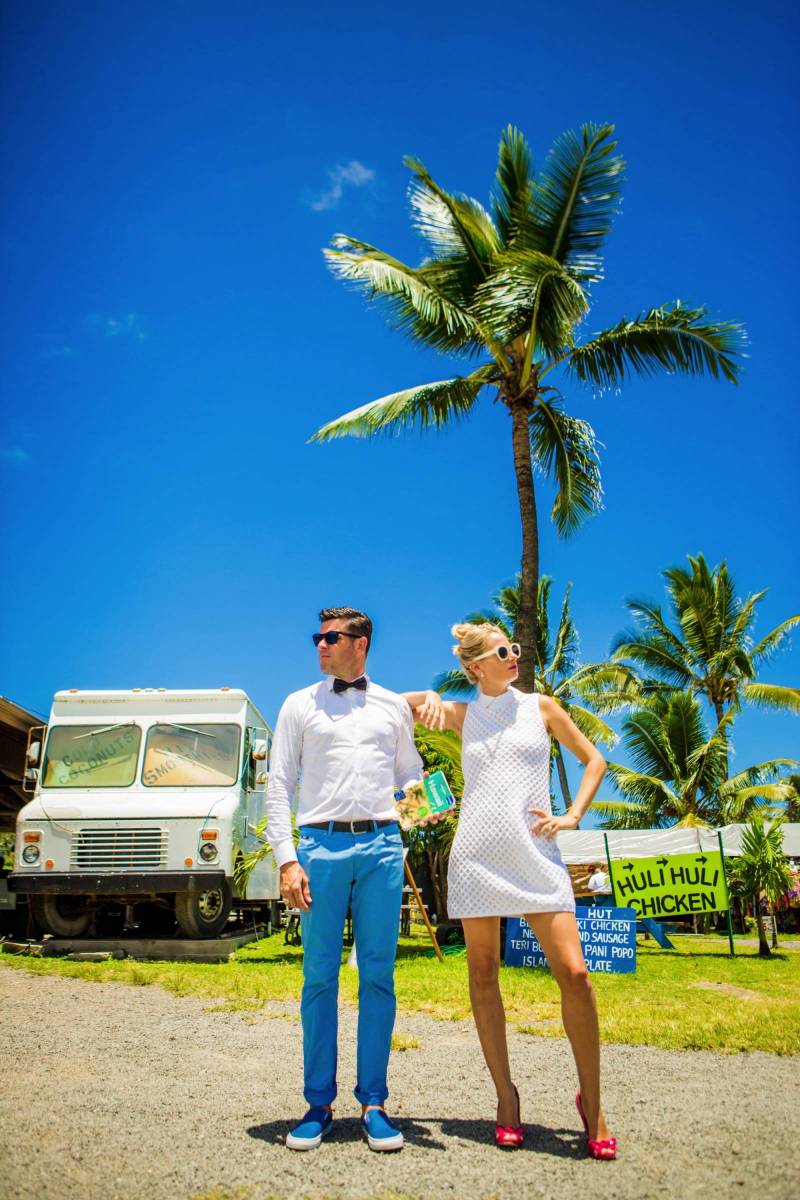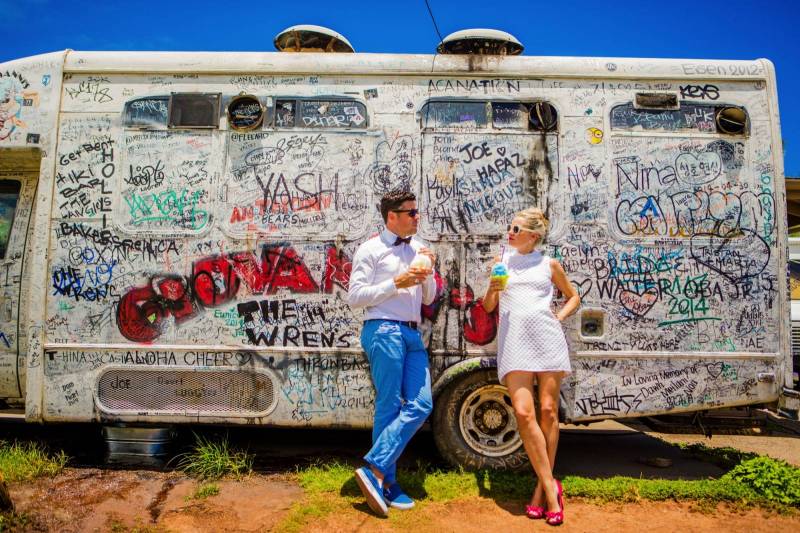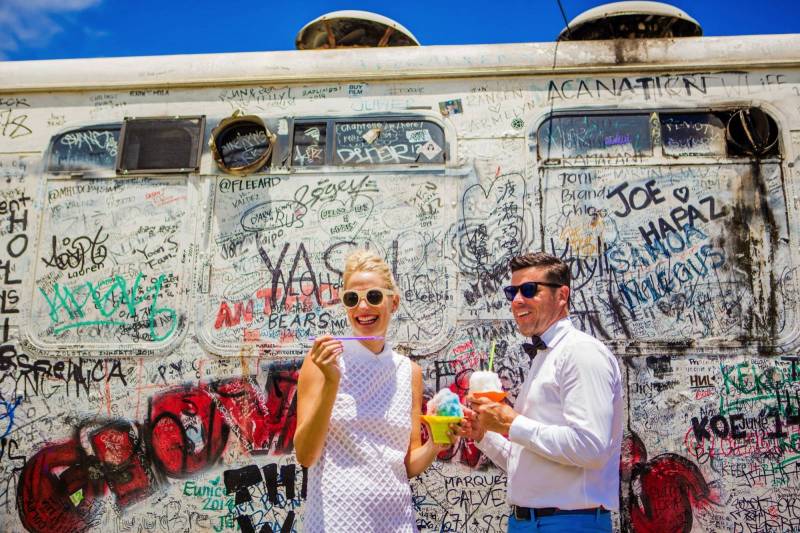 The bride to be says, "The day before our wedding we wanted to do something fun and a bit daring. Jumping off a 30-foot rock into the ocean seemed just the way to take the actual "plunge." The location is the legendary surf spot of Waimea Bay on Oahu's North Shore. There is a cool spot where local kids and tourists alike enjoy the "Jump Rock" on the far side of the bay. I wore a simple, long slip dress when I took the plunge and at the famous Giovanni's Shrimp Truck and Uncle Woody's BBQ Corn Shack I wore a mod Tory Burch dress.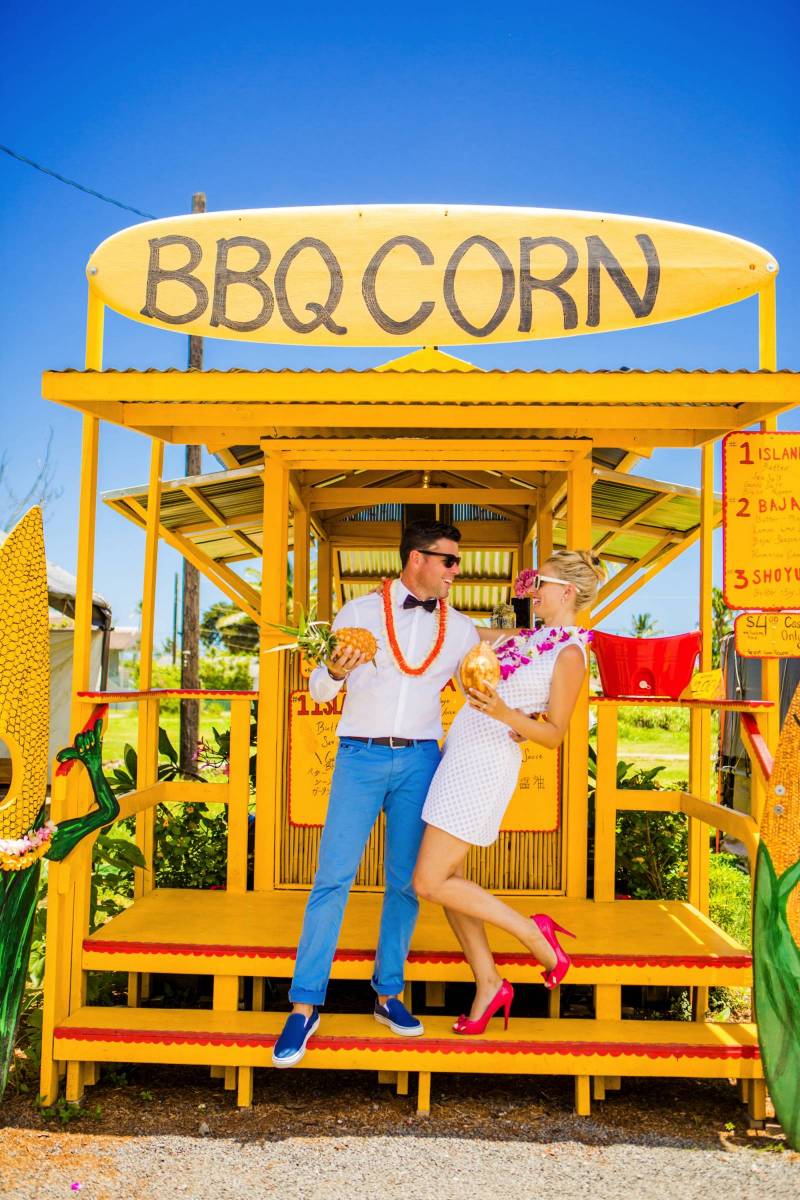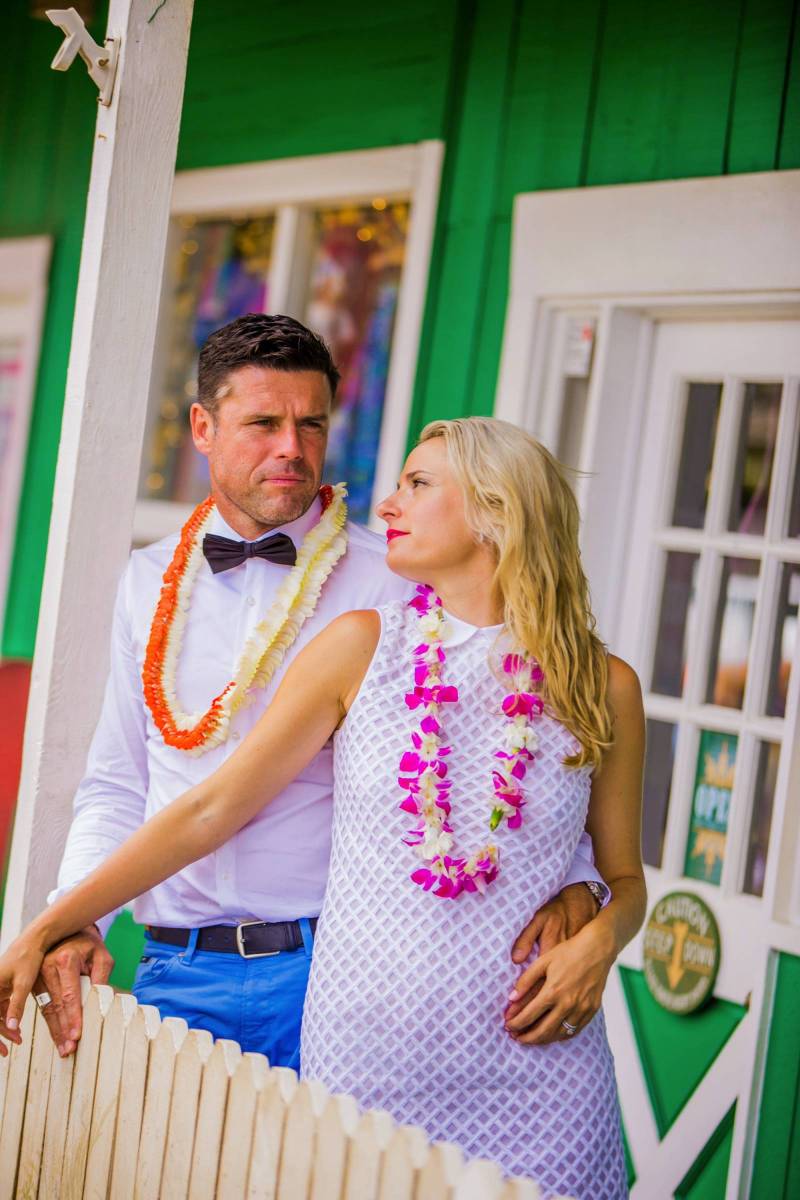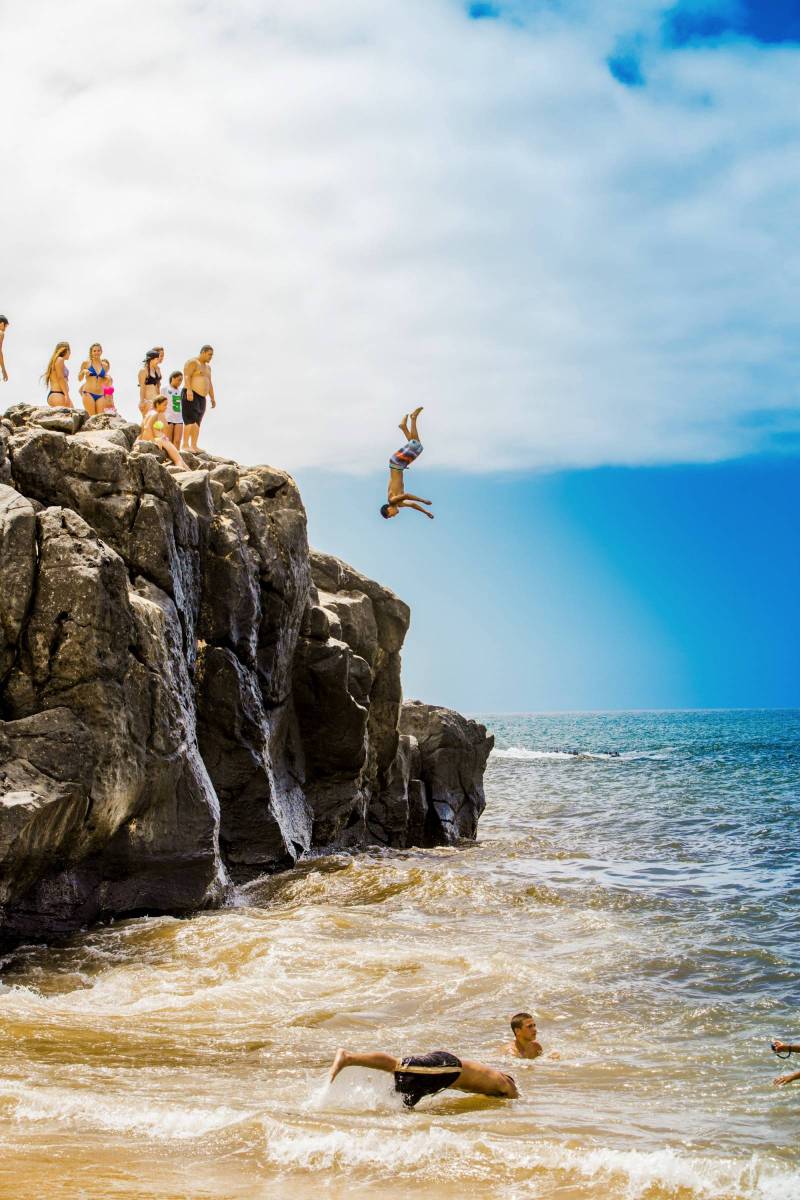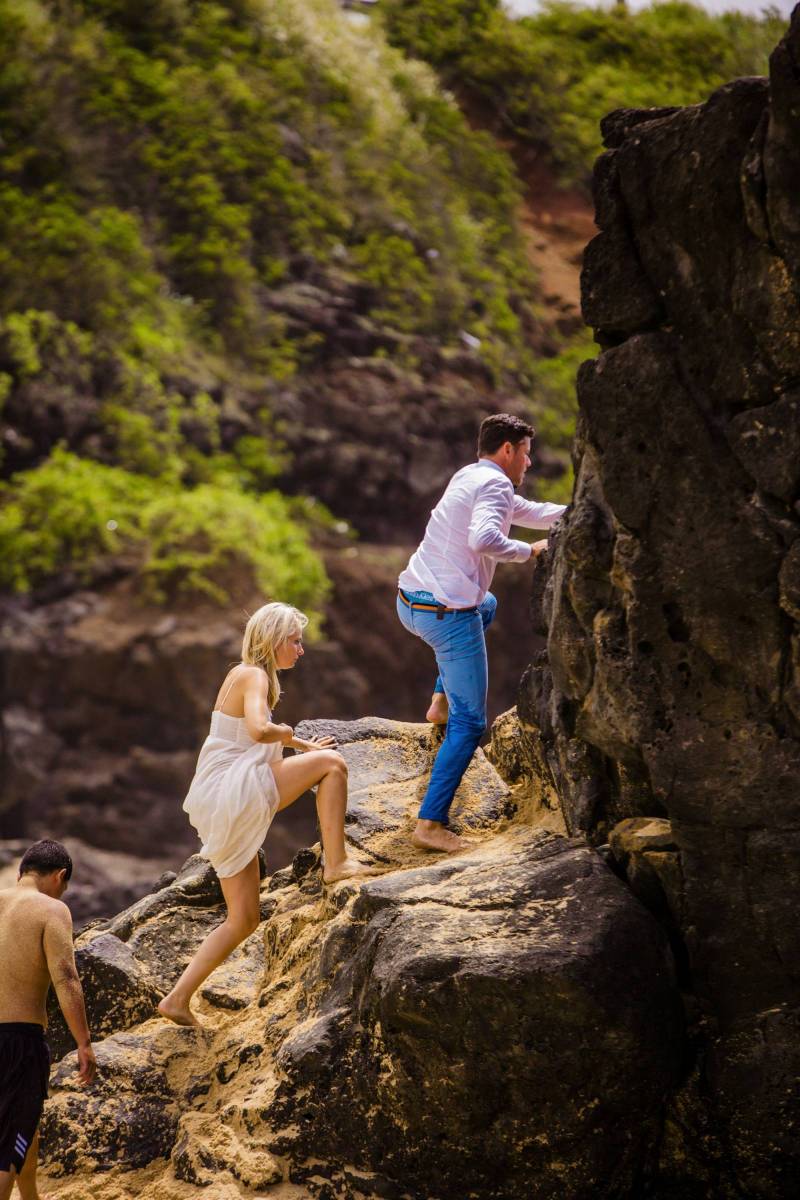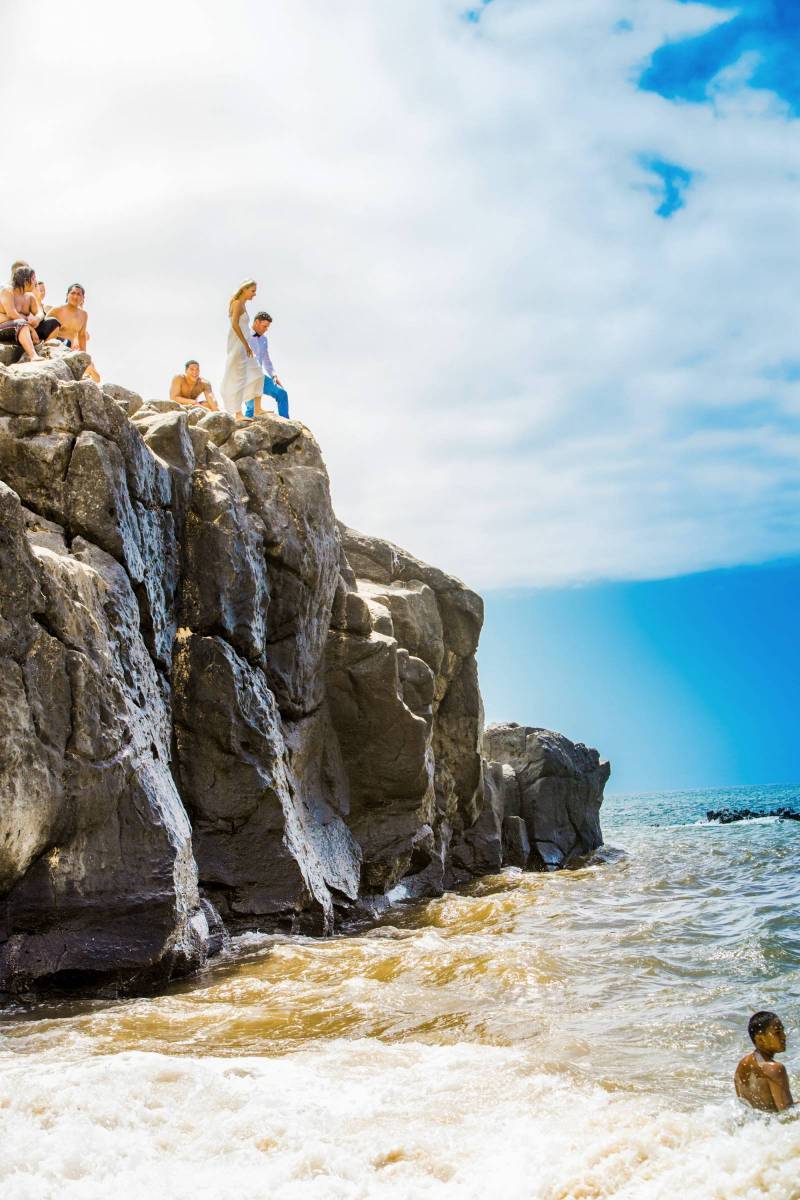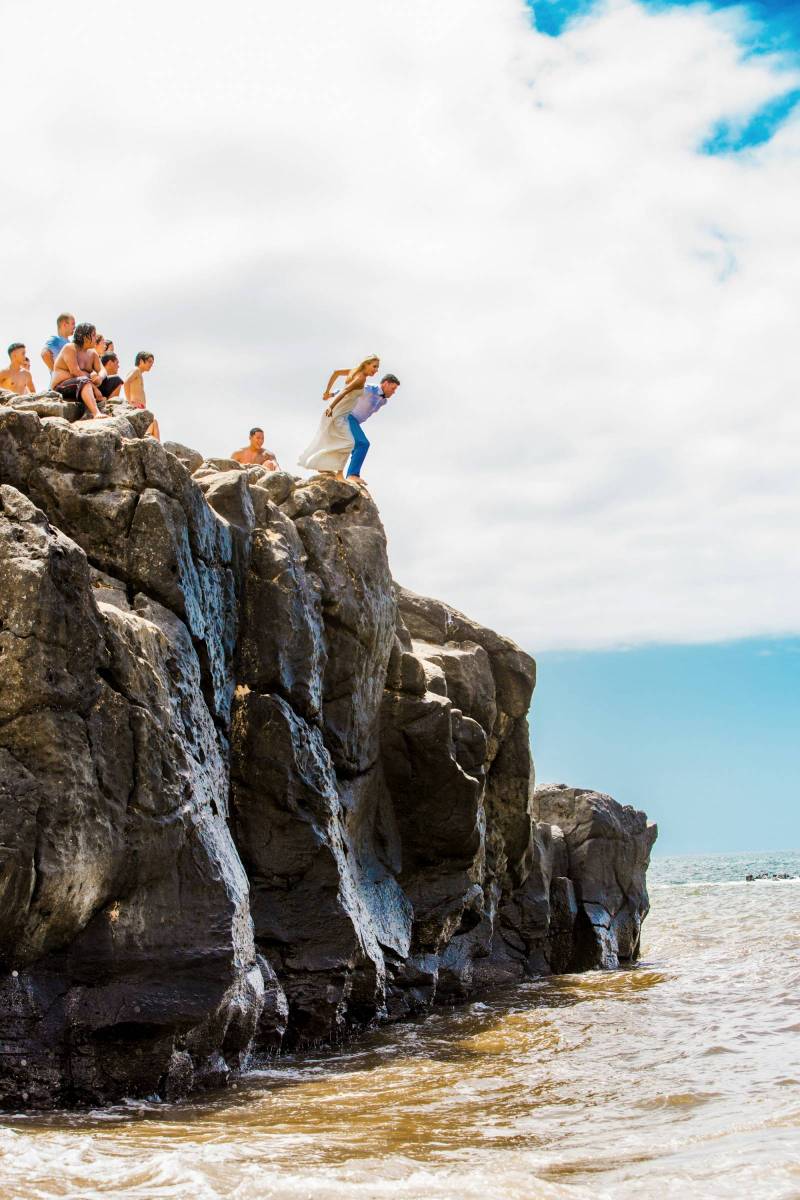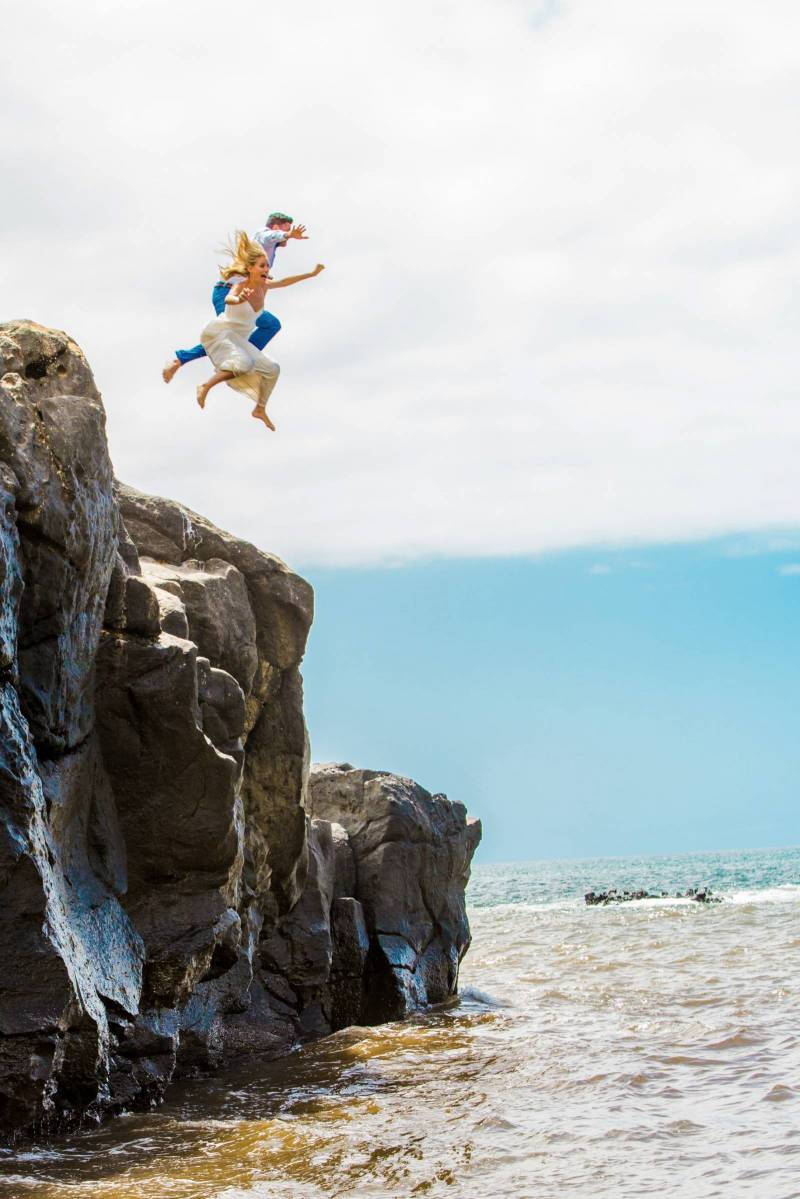 Their wedding photographer Laura says, "Watching these two be such great partners throughout the day made me realize just how perfectly matched they are! What a fun day!"