Effortless and sophisticated are two words to describe Olivia Palermo's wedding to Johannes Huebel. On a post via her style blog Olivia shares, "We really wanted to keep this beautiful day very private and special to us and enjoyed the whole day with our family and two friends. Bedford is such an amazing and romantic countryside." Sigh! We love Olivia's fabulous style!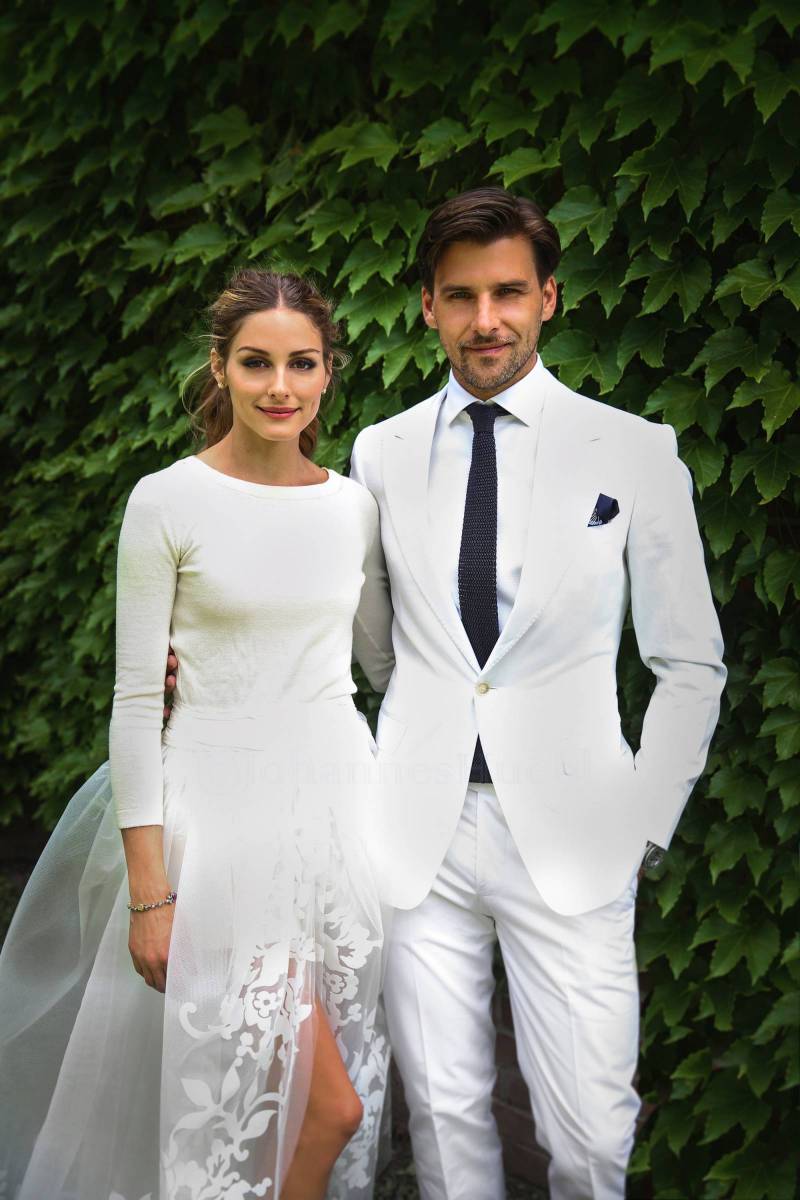 Olivia was timeless wearing three elegant pieces all by wedding designer favorite, Carolina Herrera. The fashion guru created the look for her special day by styling a simple cream cashmere sweater with scattered ostrich feathers and chic white shorts with a full tulle skirt overlay that cinched at the waist in layers of satin and silk and featured a high slit in the front with floral details along the hem. Her hair and makeup was sophisticated and simply perfect pulled back in a pony tail with natural makeup.
"I wanted the makeup to be light and fresh and more focused about the lashes while keeping the eyes clean. my hair was in an uncontrived Pony Tail, one of my favorite personal looks."
As always, Johannes complemented his bride's ensemble in a bespoke tailored white Marc Anthony Hamburg suit with a Marc Anthony Hamburg piquet shirt, a navy Charvet tie and navy Etro pocket square. In fact, both the bride and groom sported a little "something blue" on their special day--for Olivia this was an exquisite pair of ink blue Manolo Blahniks. She donned delicate earrings by Alexandra Mor and a bracelet bought while visiting Jodhpur, India.
Although the event itself was intimate, they are proud and excited to share the news of their wonderful union with everyone via oliviapalermo.com.