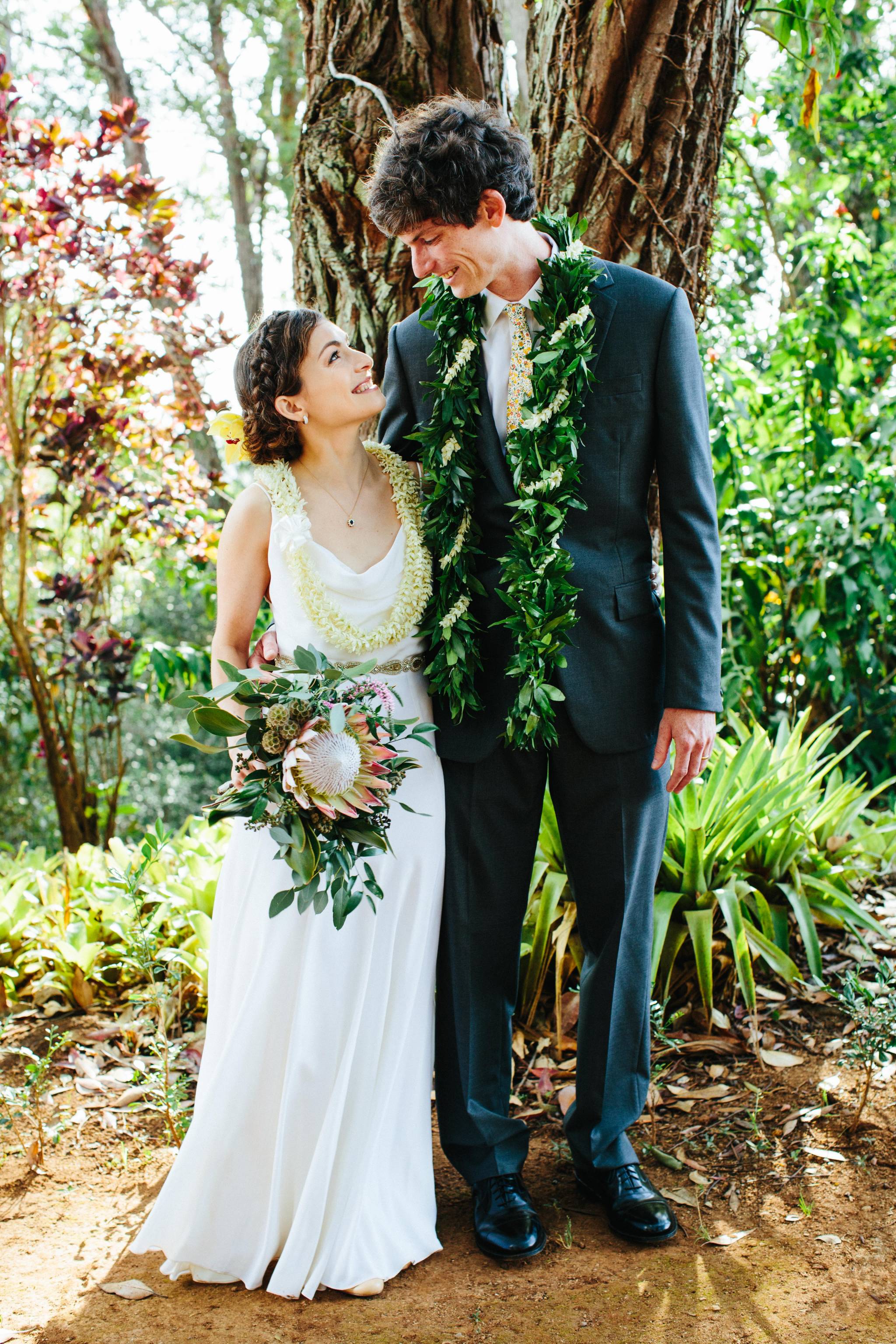 Carrie and James first met through a mutual friend as juniors in college in New England. "We have a very similar sense of humor with a love of travel and adventure, and we instantly clicked," Carrie tells us. "After 5 years of long distance following graduation, we were finally reunited in Boston two years ago." James proposed to Carrie at the top of the Green building at MIT at sunset overlooking Boston and the Charles River on Pi Day. Hawaii wedding photographers Stefanie & Anna Riedel of Absolutely Loved were on-hand to capture the beautiful celebration.
The Wedding Locale
"It was really important that our wedding reflect us both as individuals, and as a couple. James grew up in Hawaii, and the culture there is a very important part of who he is. I am Jewish, and grew up in southern Connecticut. We wanted to combine Hawaiian, Jewish, and New England culture, and we were really happy with the results.
While we were living long distance, we made sure to meet up in Hawaii for Christmas every year. This was always a special time for us because we were finally reunited without the stress of work, and we were able to go hiking, surfing, and plan other adventures together. When the time came, Hawaii was the obvious choice for the location of our wedding. It was really important for us to share this place with all of our friends and my family."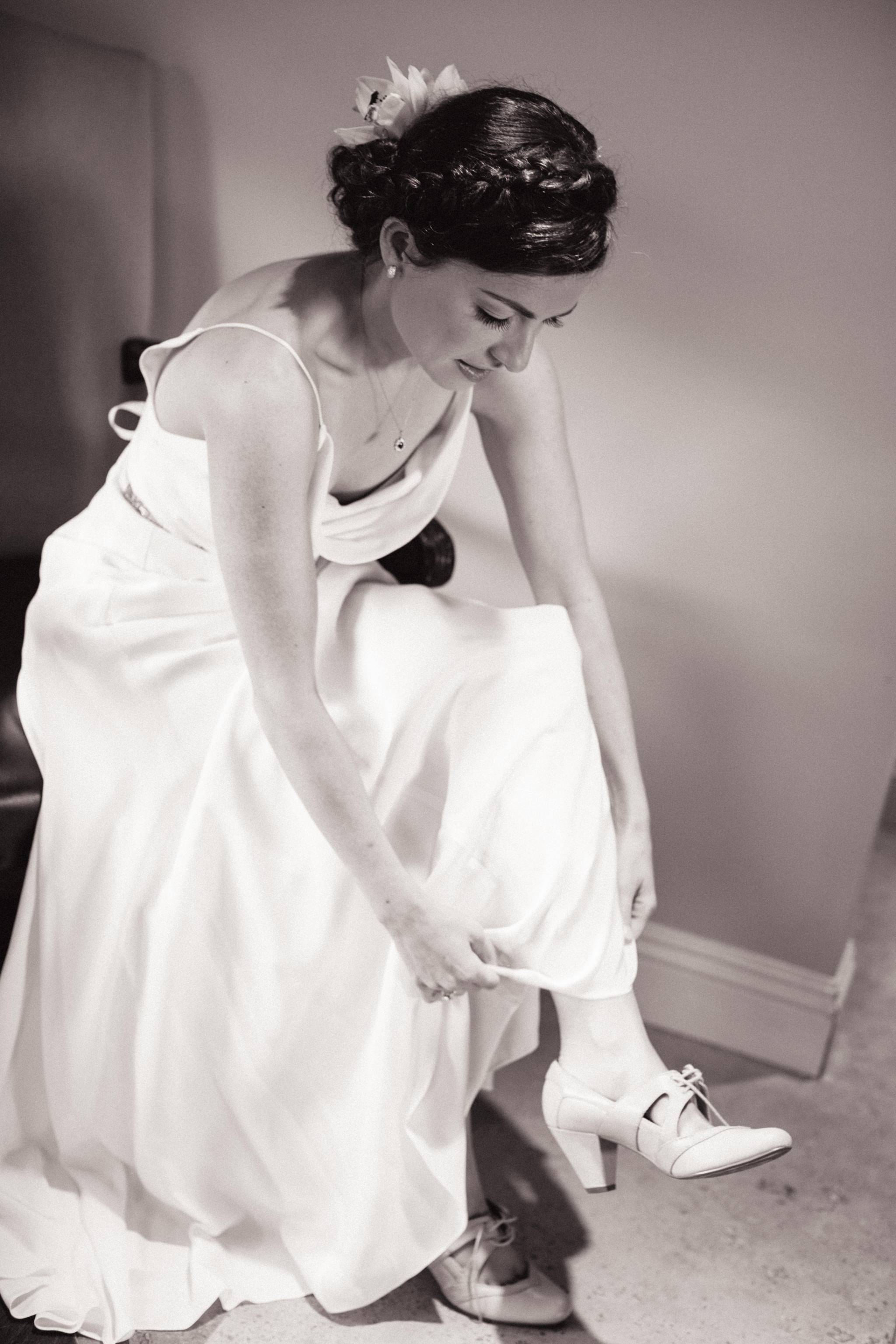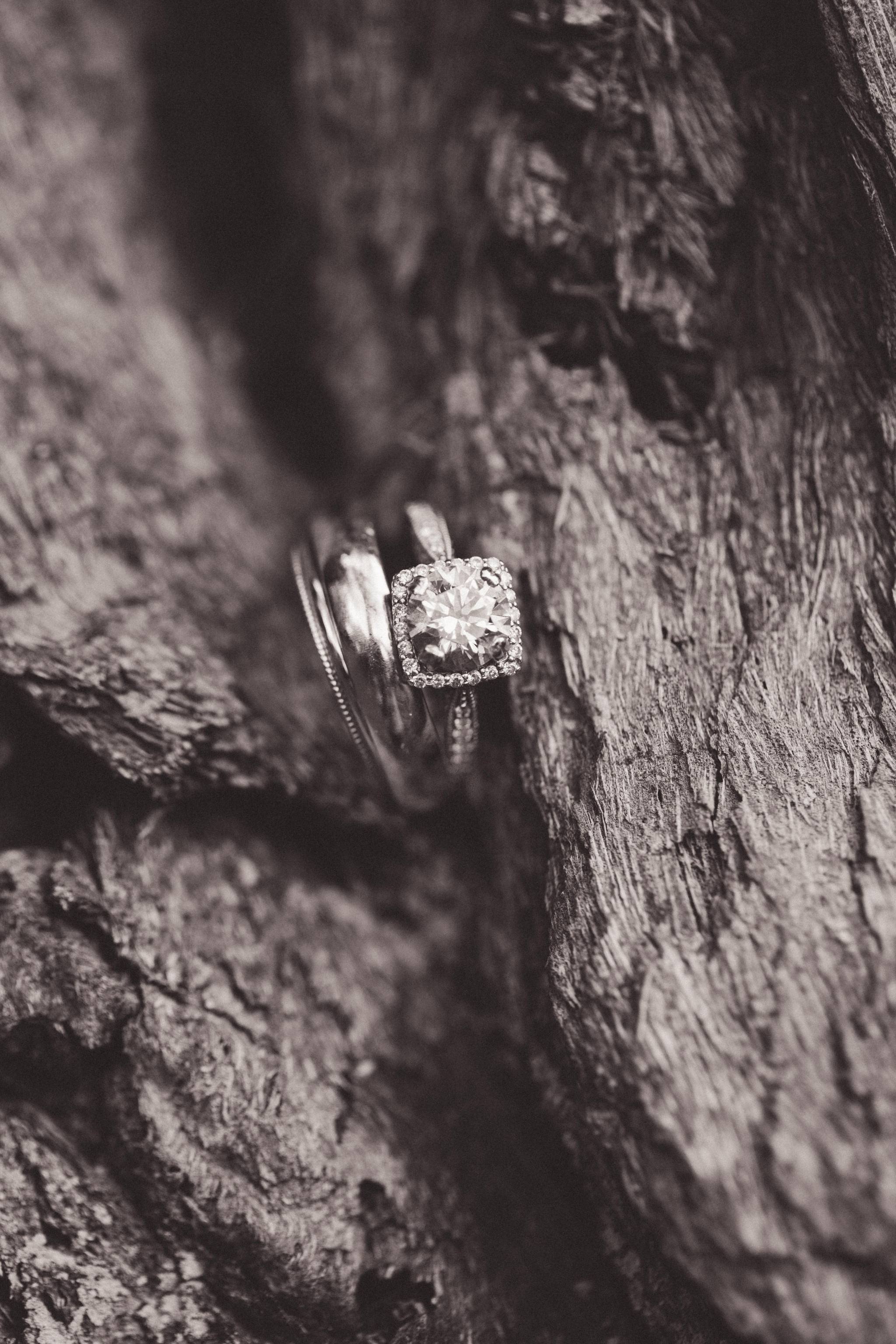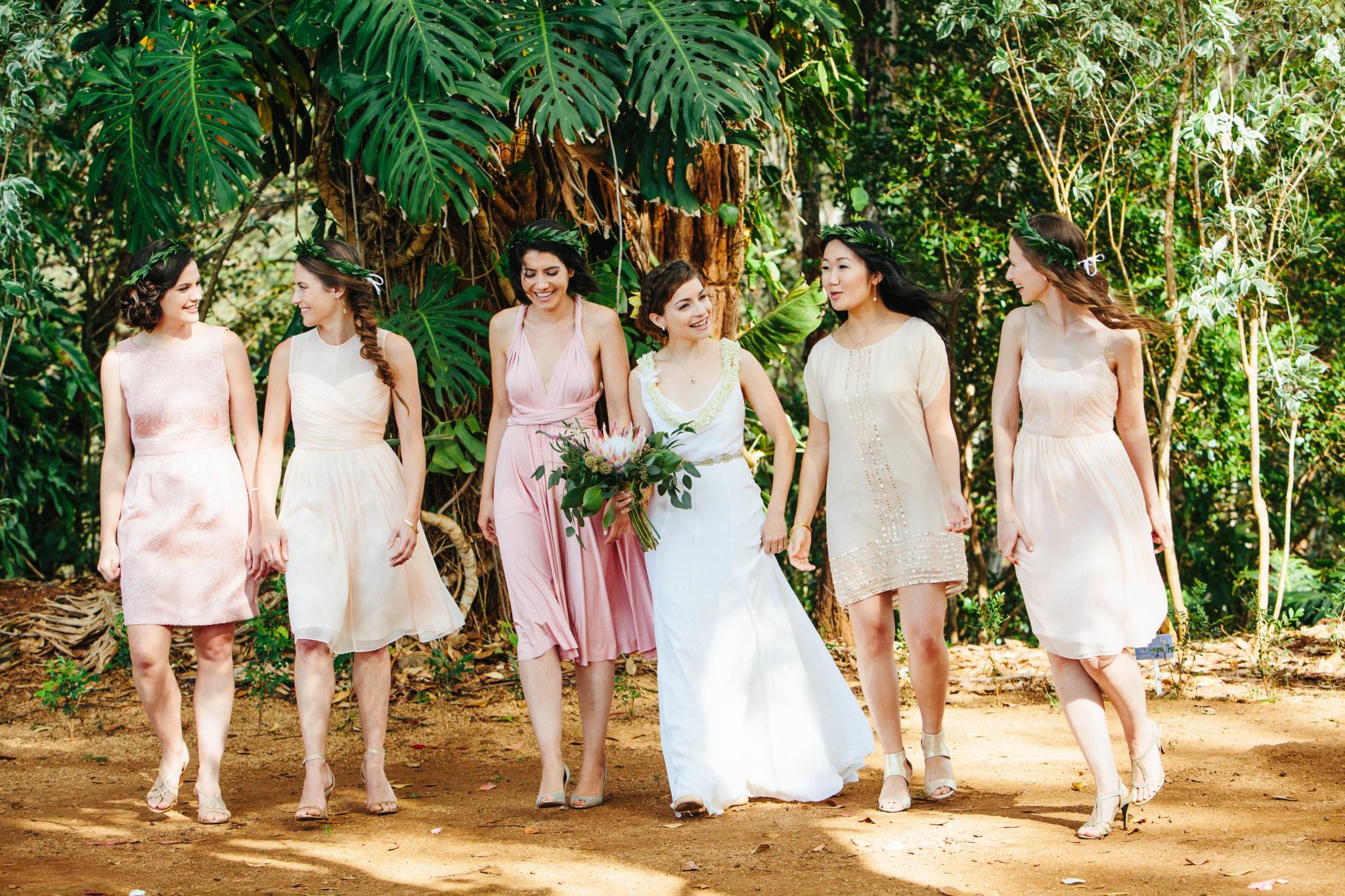 "Sunset Ranch was the perfect location for us, because it combined the two things we love most; water and mountains. I really liked the privacy associated with being on private land, and the feeling of being surrounded by trees, but still being able to overlook the ocean."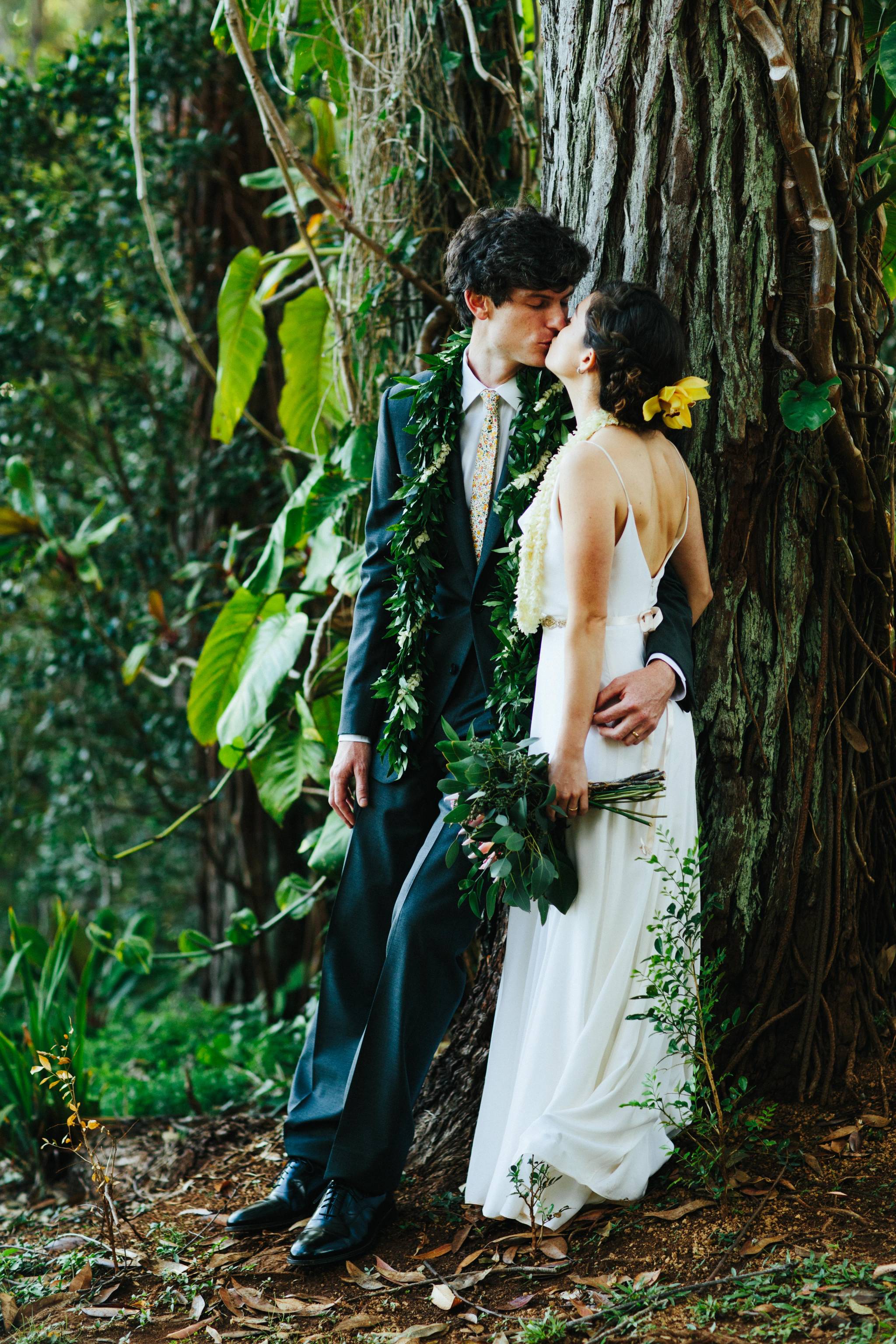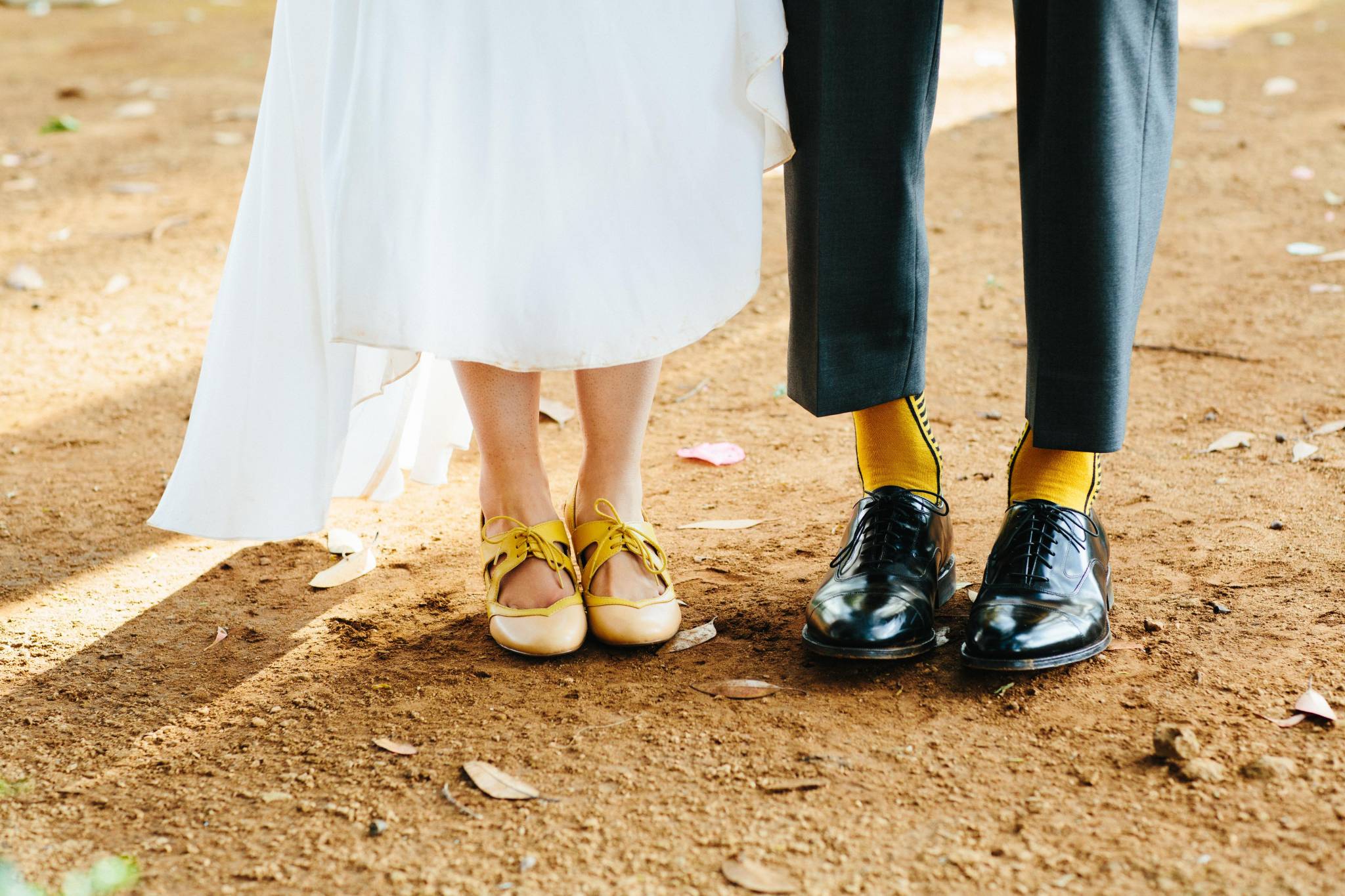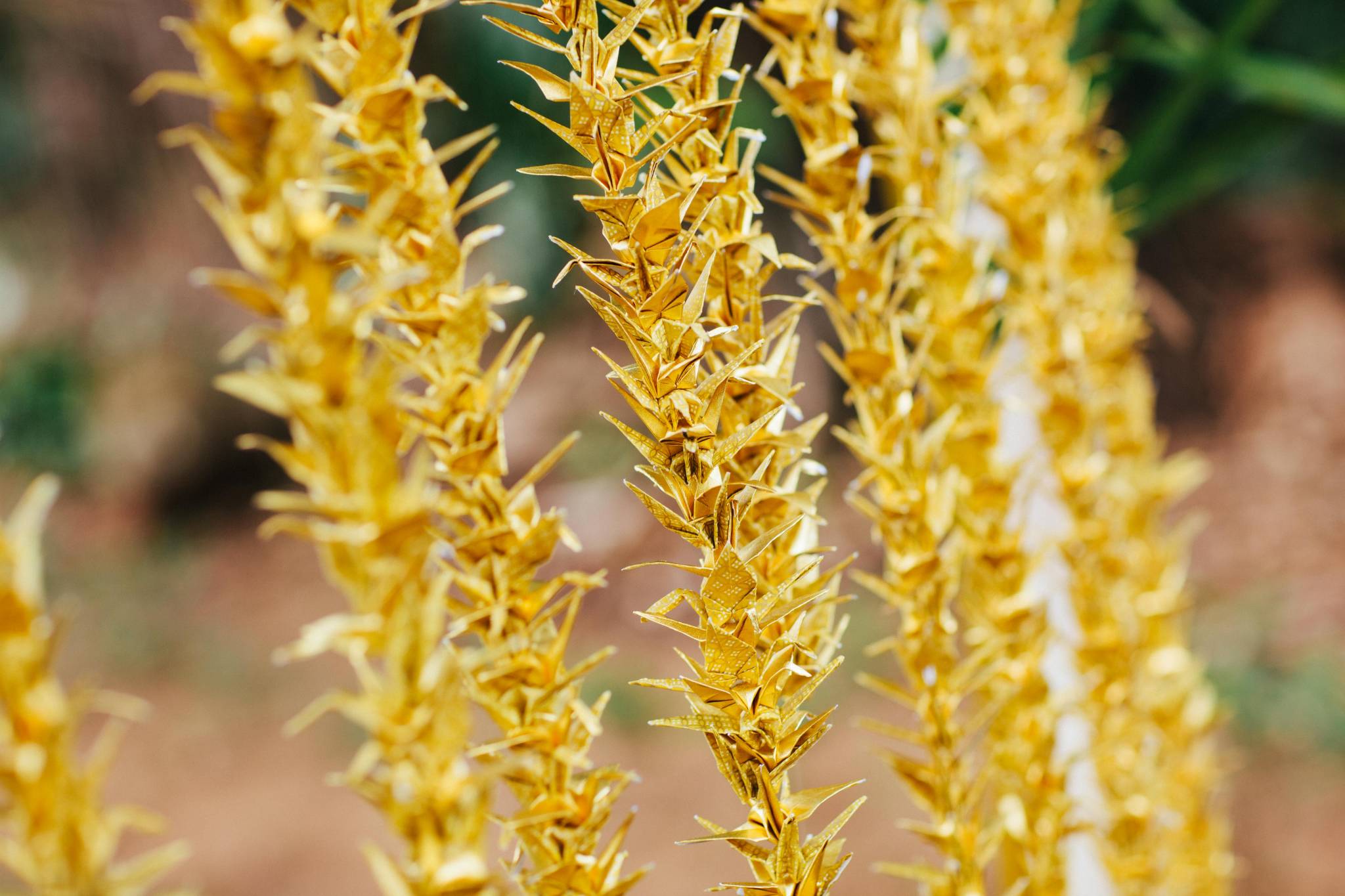 "My favorite color is yellow-gold, so I tried to incorporate it not only in the decor but also with our outfits. The ties were made for us by Fox & Brie, James' socks are from Sock Hop in NYC, and my shoes are Seychelles brand which I bought used from Tradesy. My dress was Elizabeth Dye, and I bought it at Lovely Bride in NYC. I really liked the idea of supporting a smaller designer, and I loved how simple yet elegant my dress was. It was the perfect dress for an outdoor Hawaii wedding."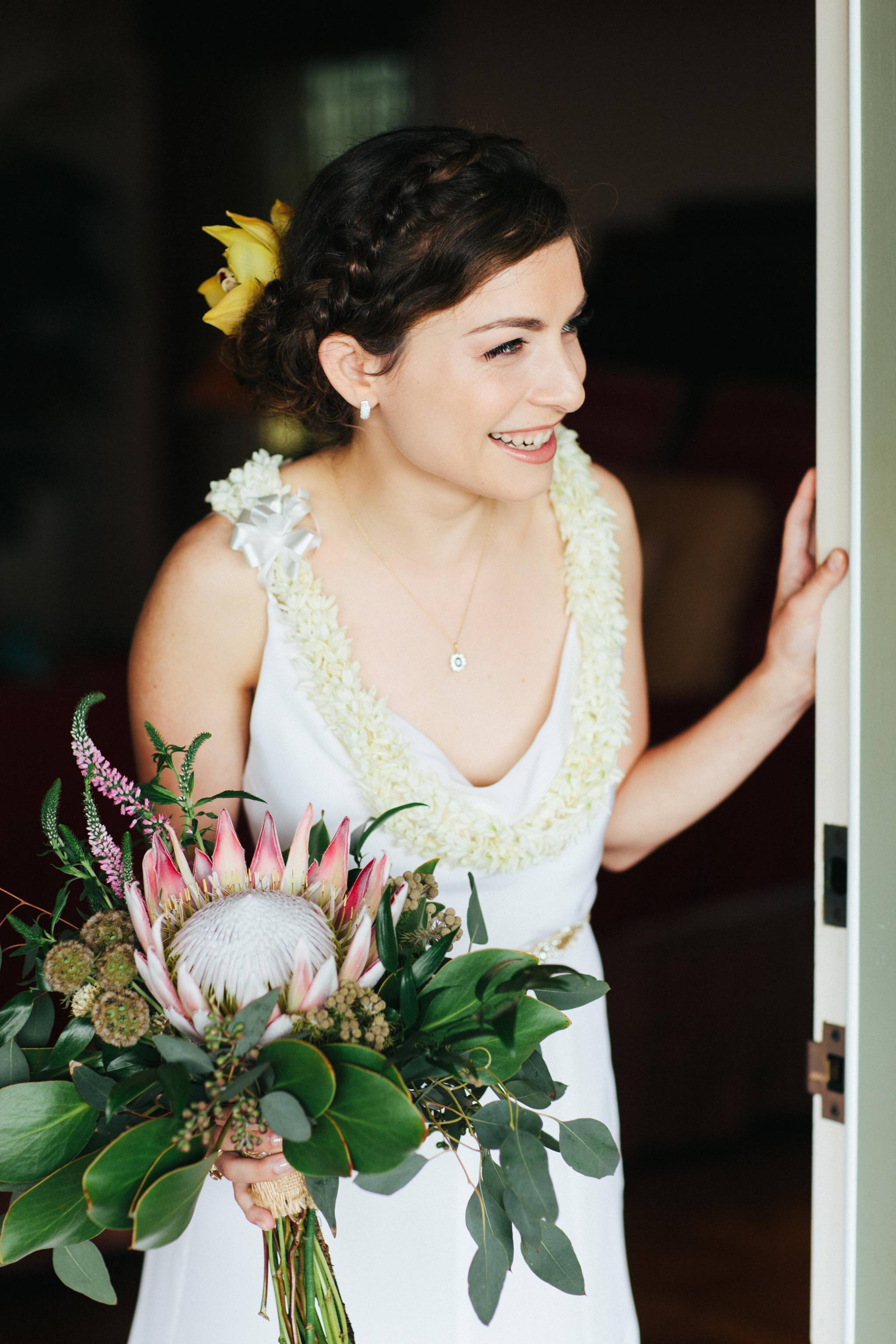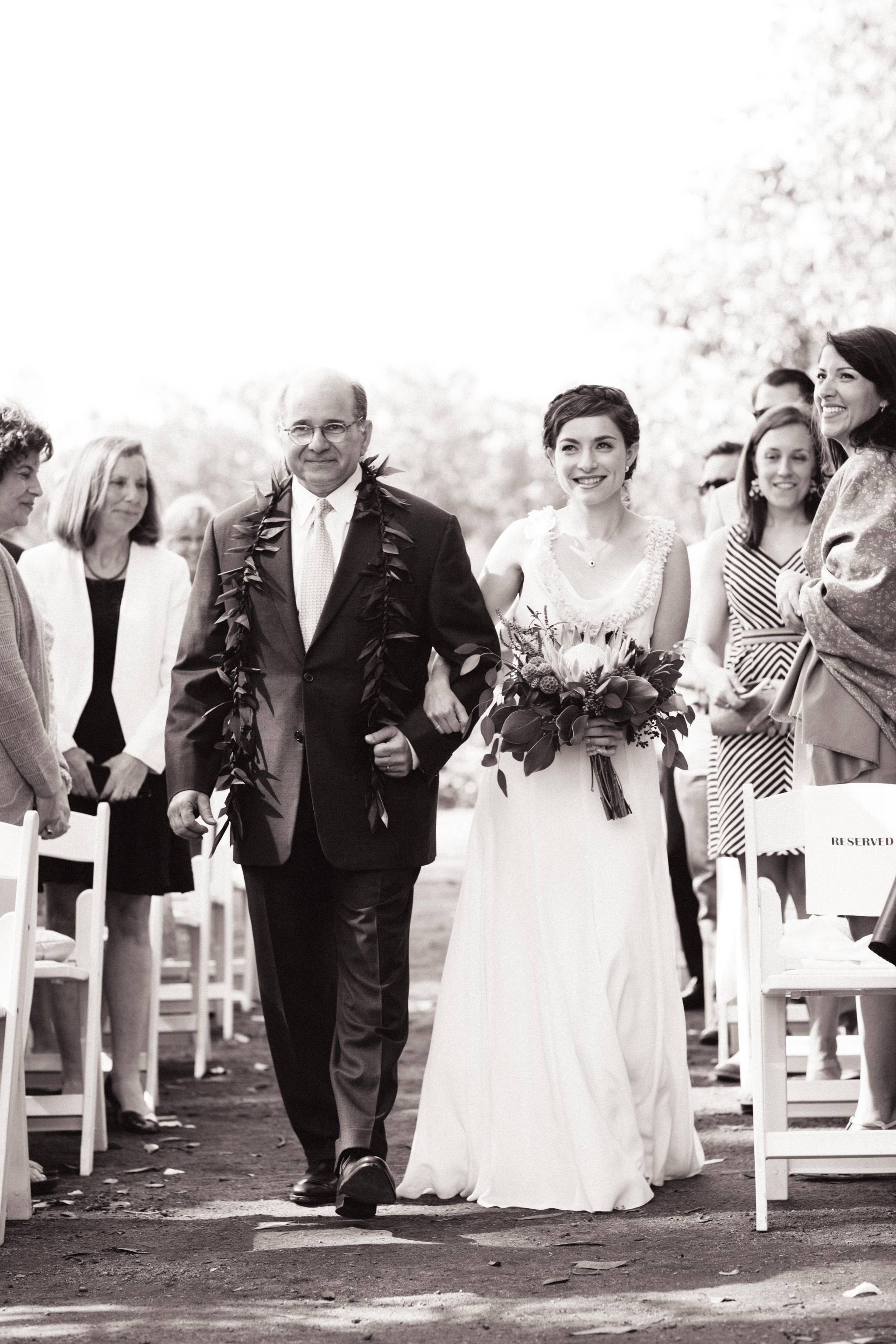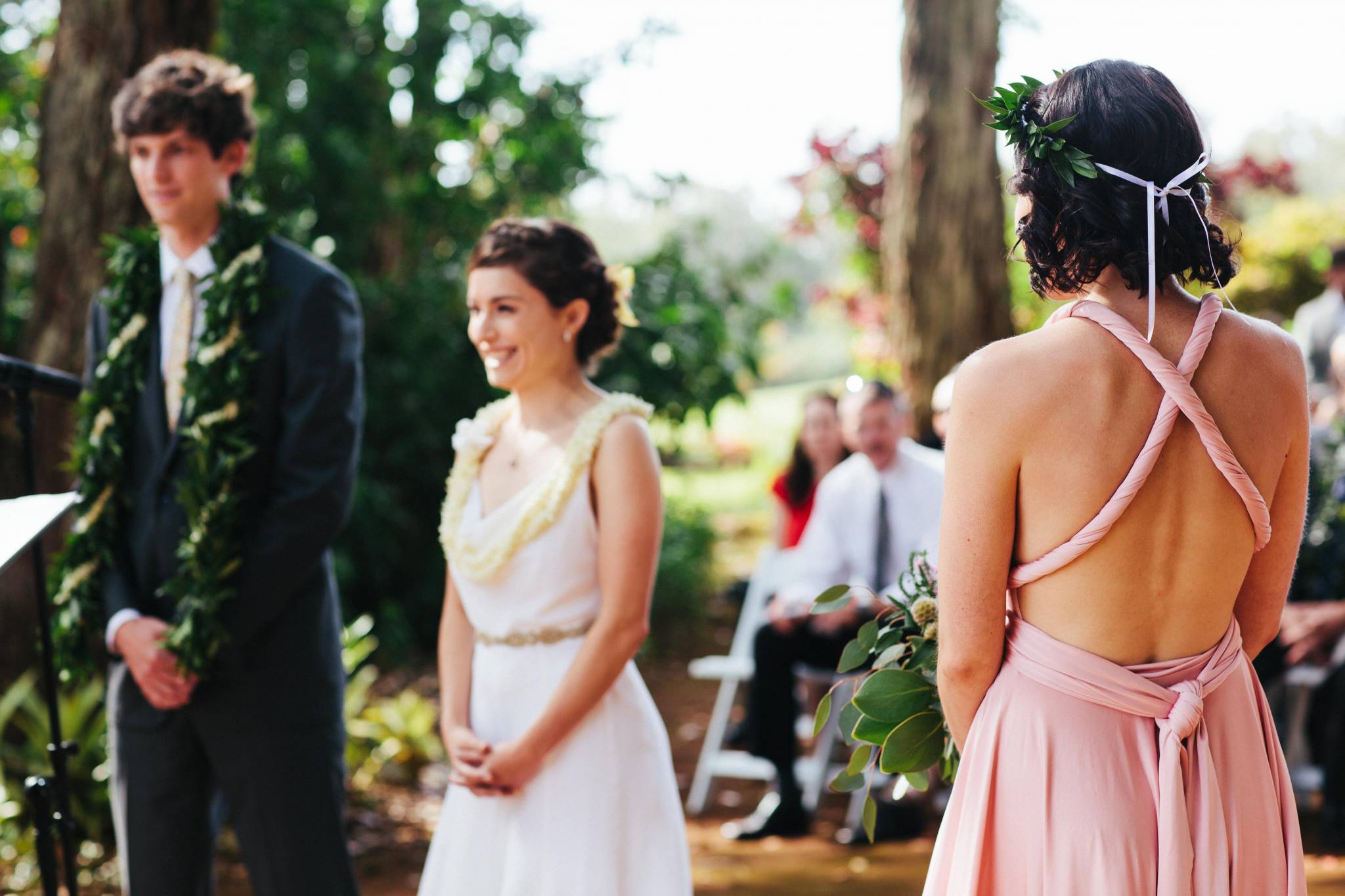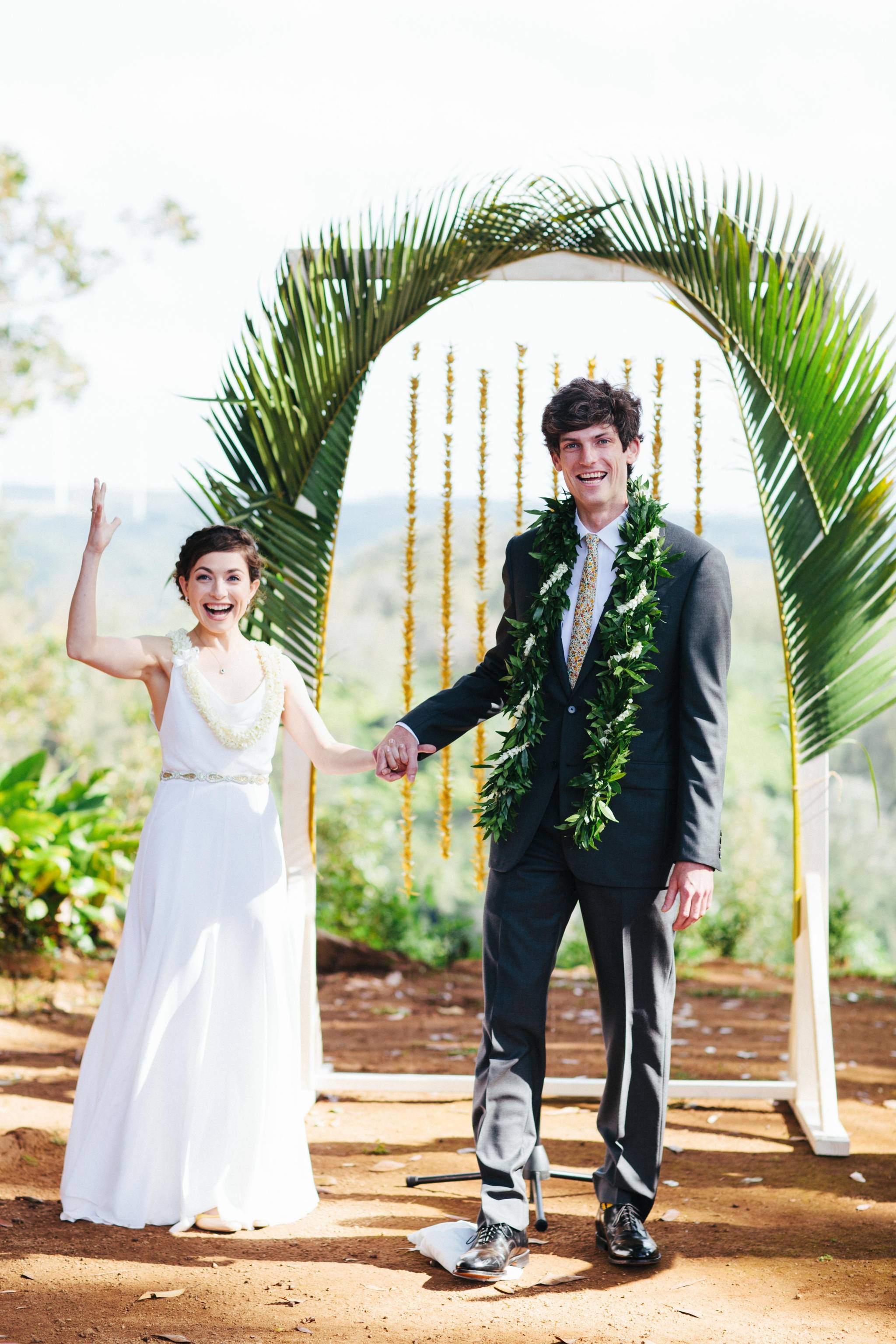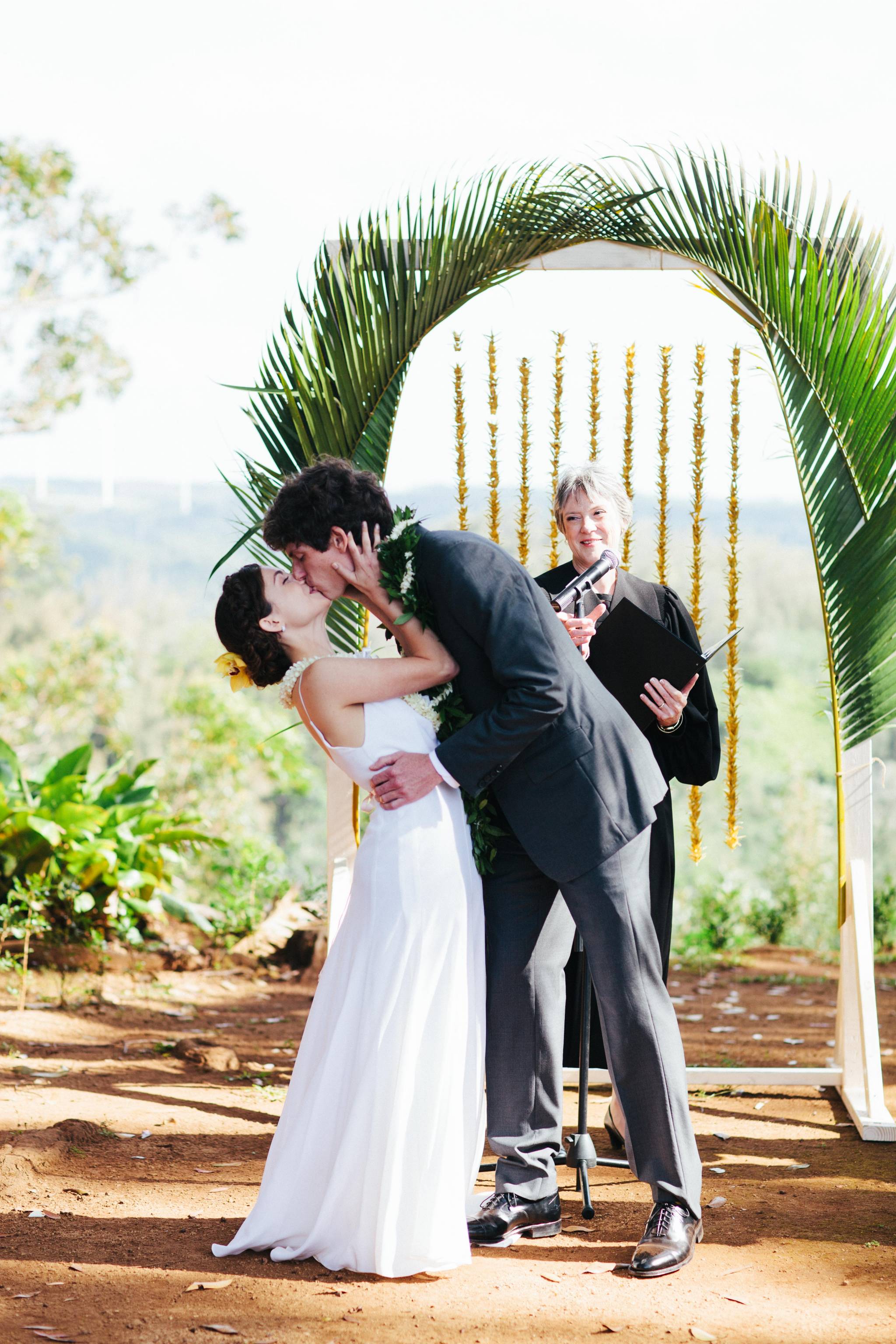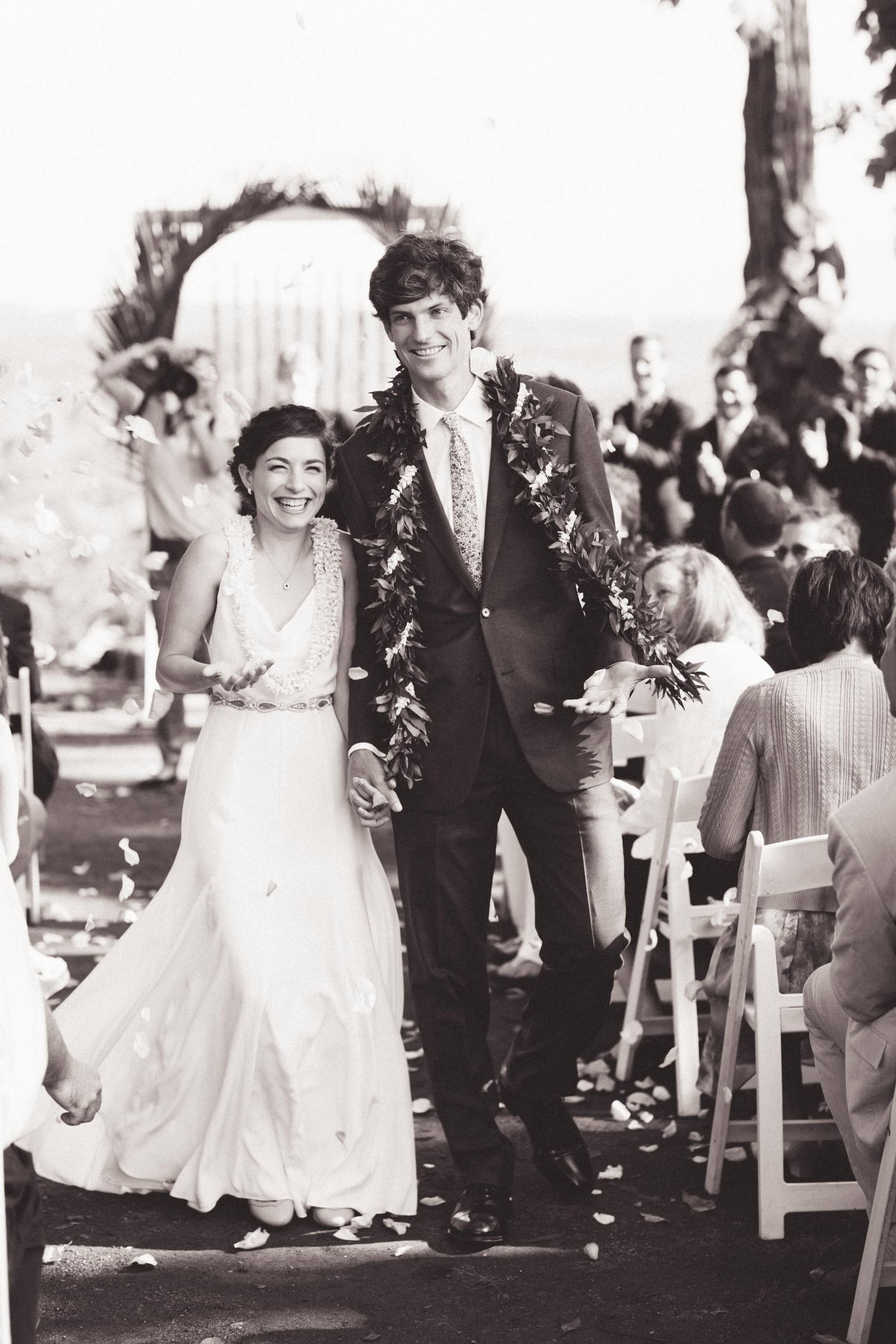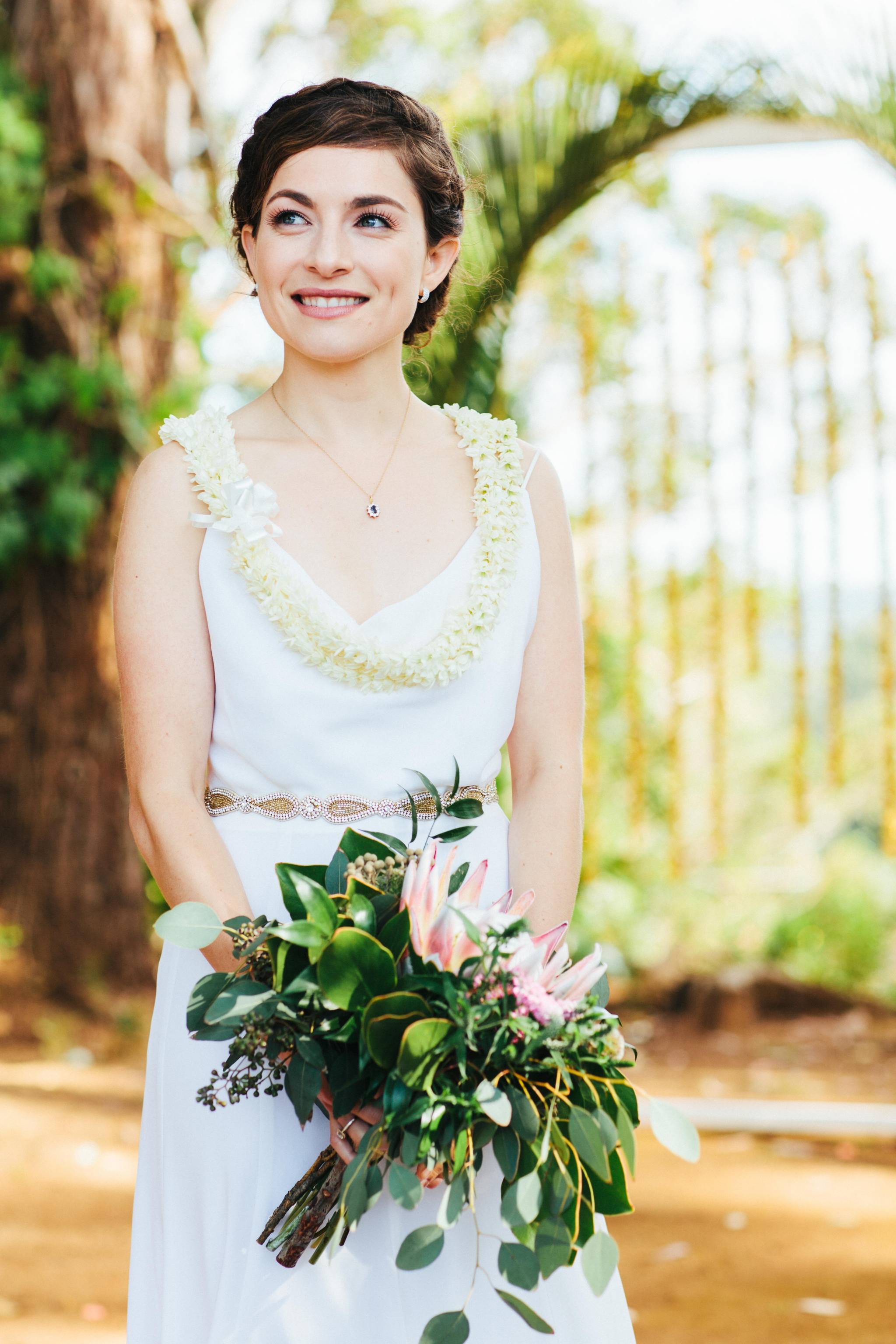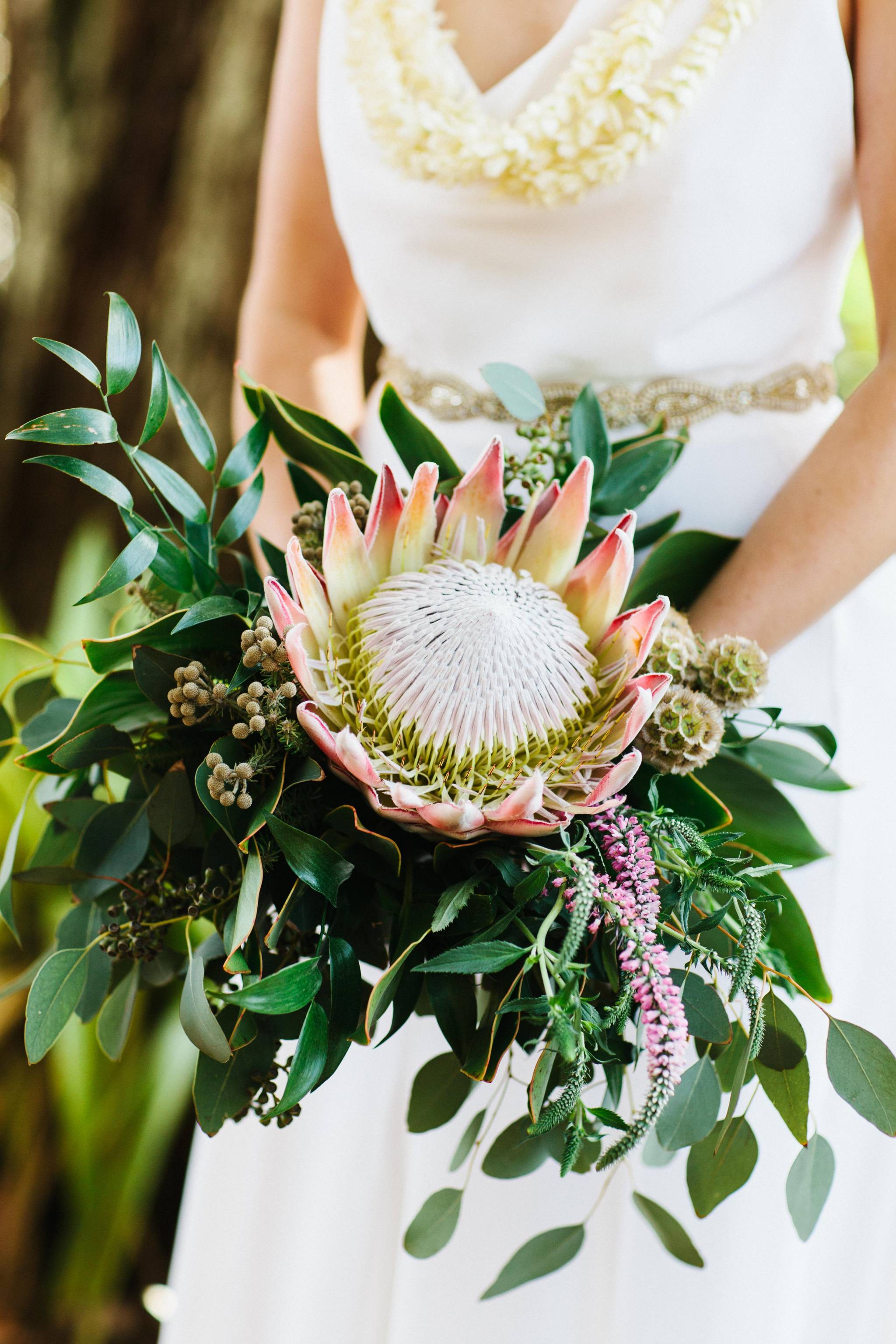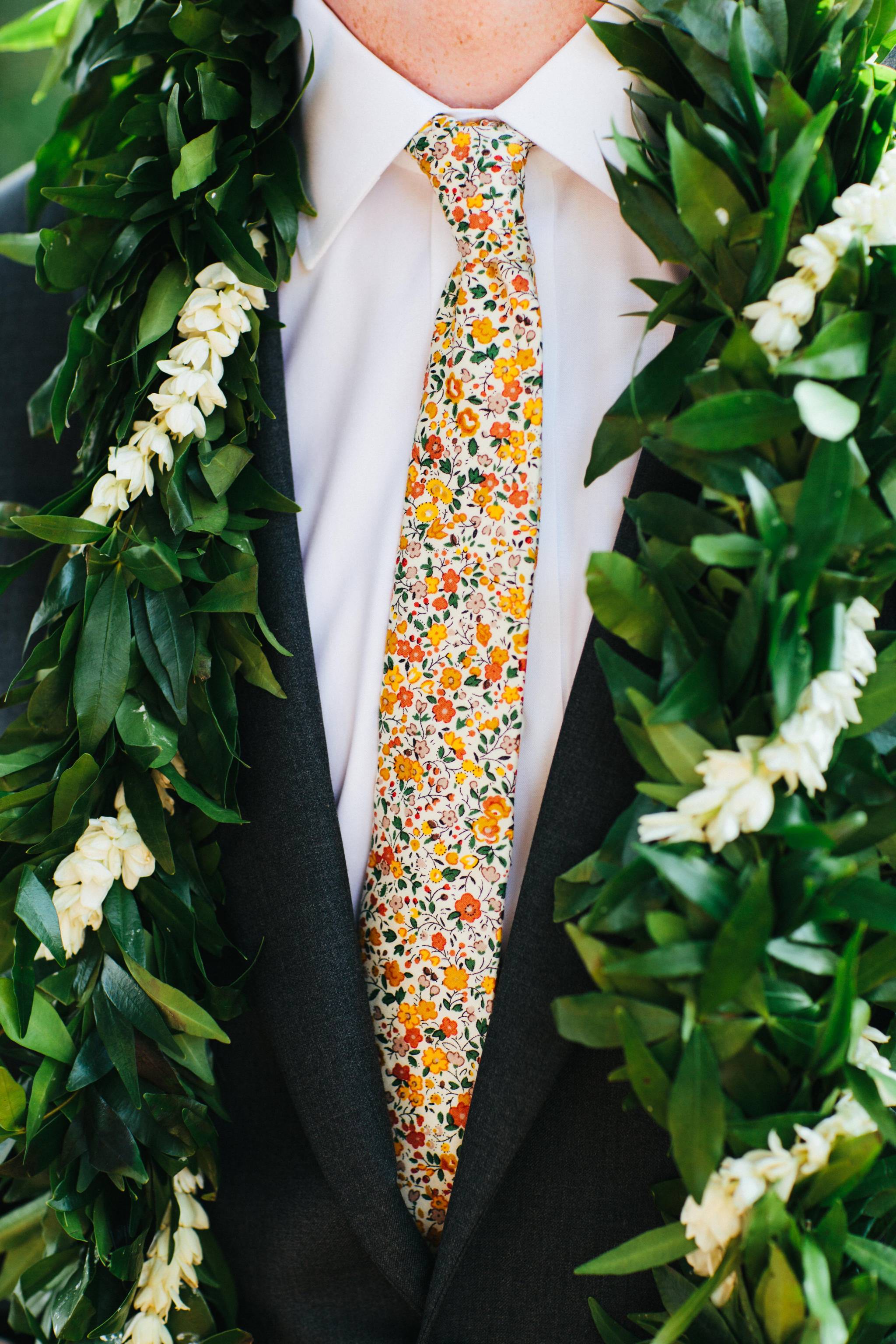 "The reception took place in the barn, which felt very New England to us. For the most part, we tried to keep the decor as natural and earthy as possible, with a few fancier touches like the chandeliers and gold chargers." Arrangements of proteas, succulents, and orchids brought in the same tropical forest feeling felt outside.