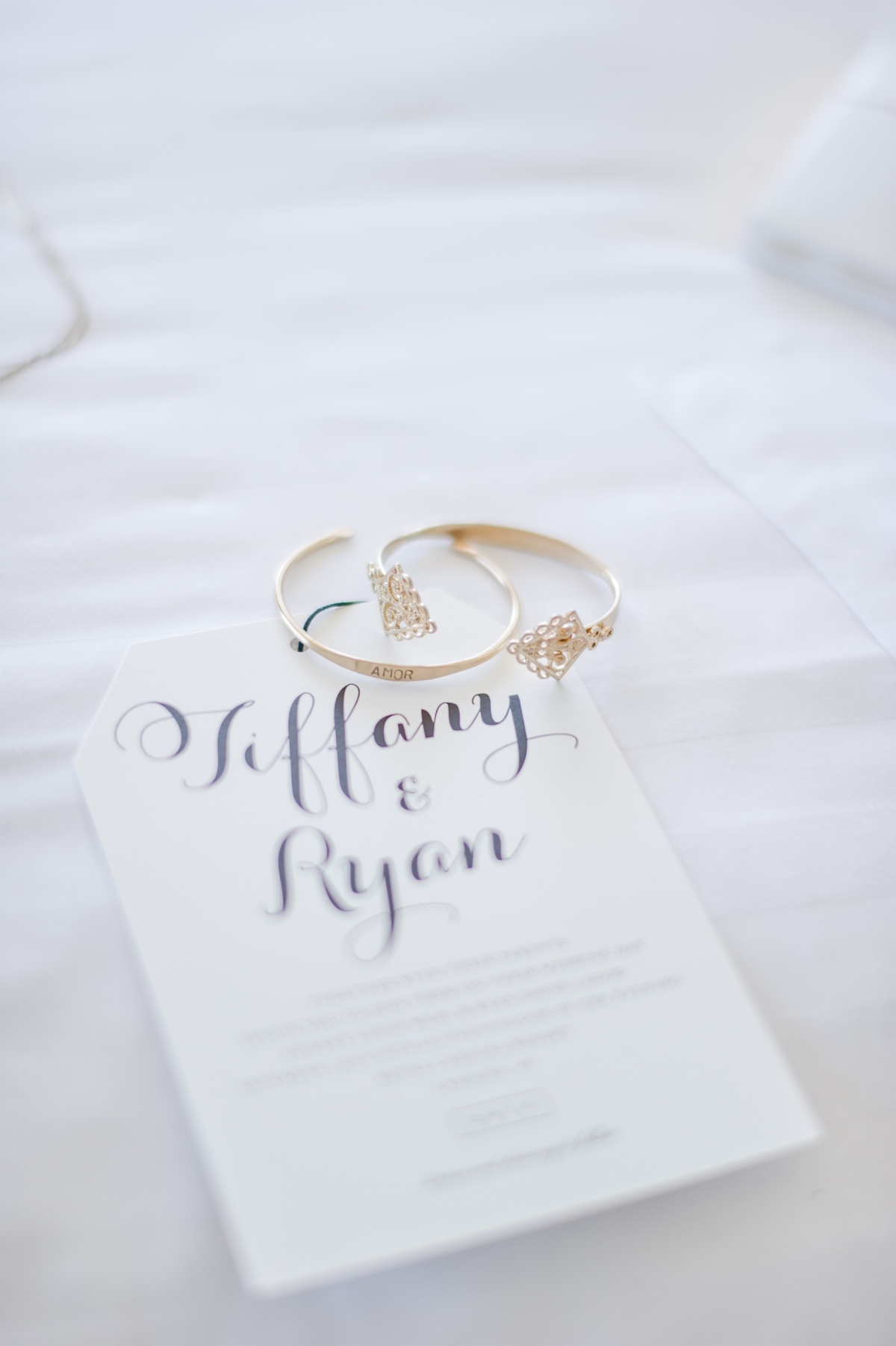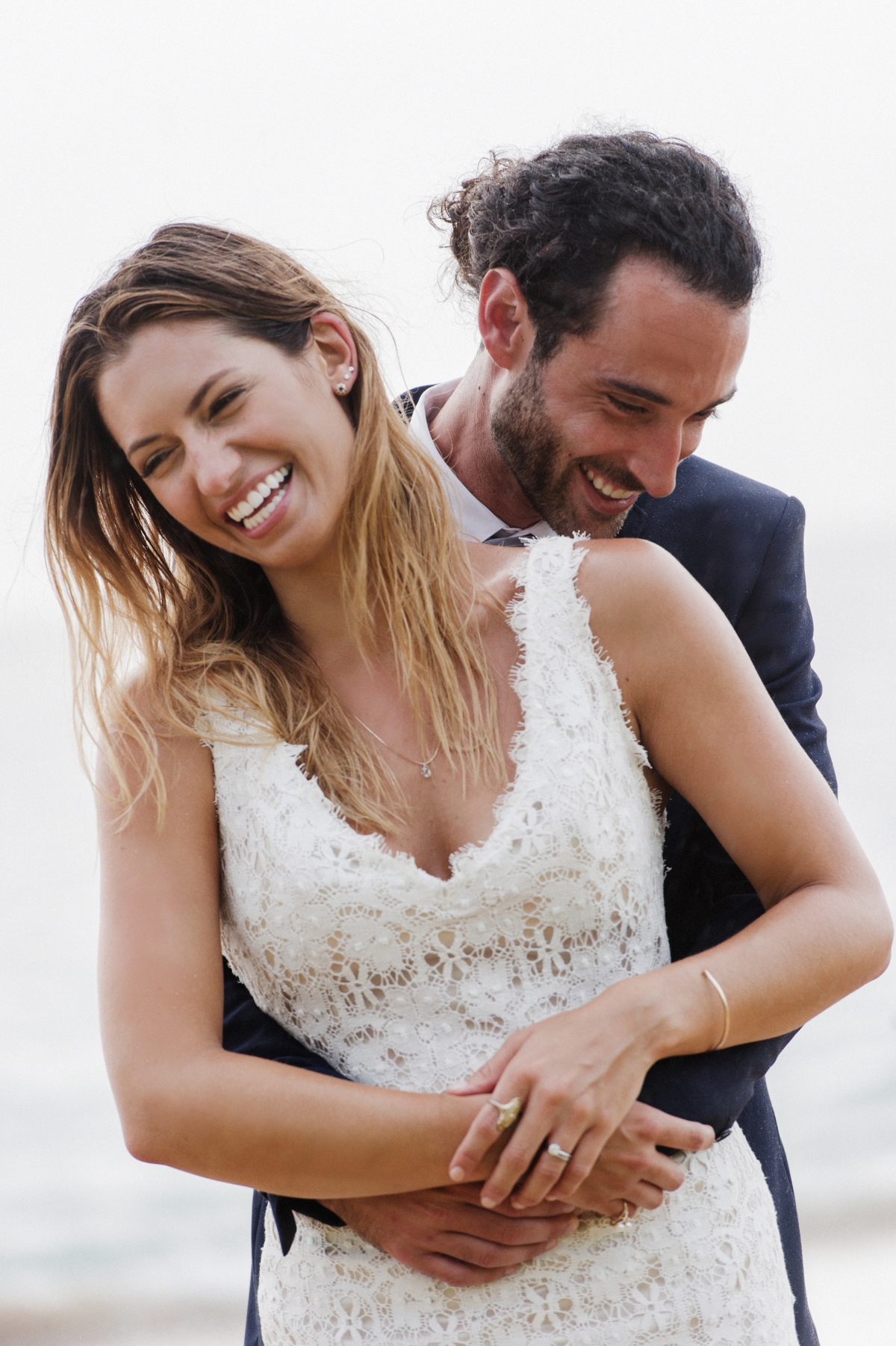 We love the natural simplicity and intimacy of Ryan and Tiffany's beach wedding at the Royal Lahaina Resort in Maui, Hawaii. The bride tells us about their decision to wed in the islands, "Since Ryan and I have such opposite schedules we thought it was important to have a moment in time where we just stopped to celebrate our wedding and weren't surrounded by distractions in our own city. We currently live in Los Angeles separate from both of our families--we also wanted to make our wedding an excuse to get all of our closest friends and family together for a vacation. We had 75 people make it all the way to Hawaii to celebrate and it was the most incredible, fun, unforgettable week of our lives! Our photographer Ashley Camper was incredible! She has such a great eye and never missed a moment! Highly, highly recommended."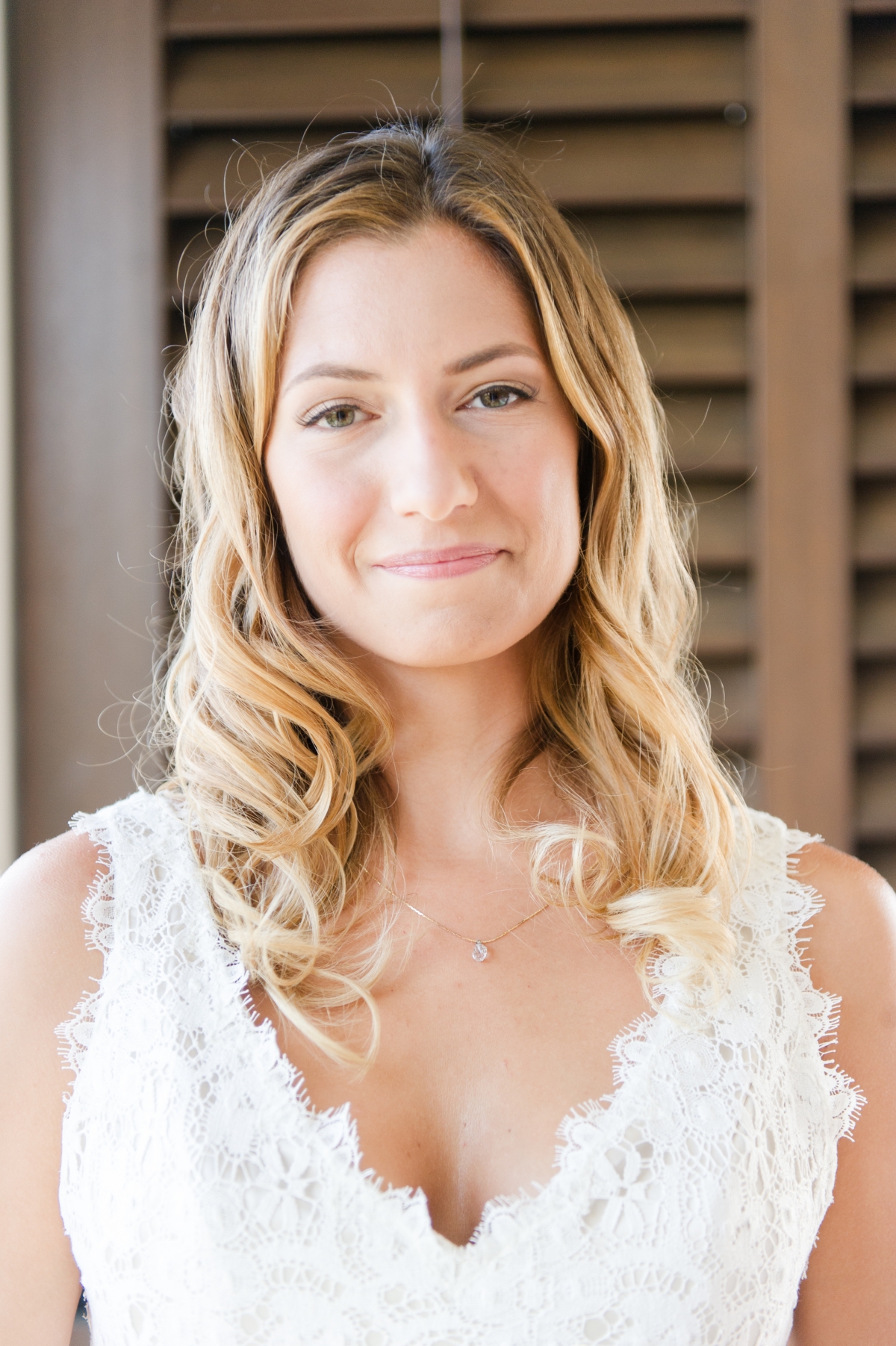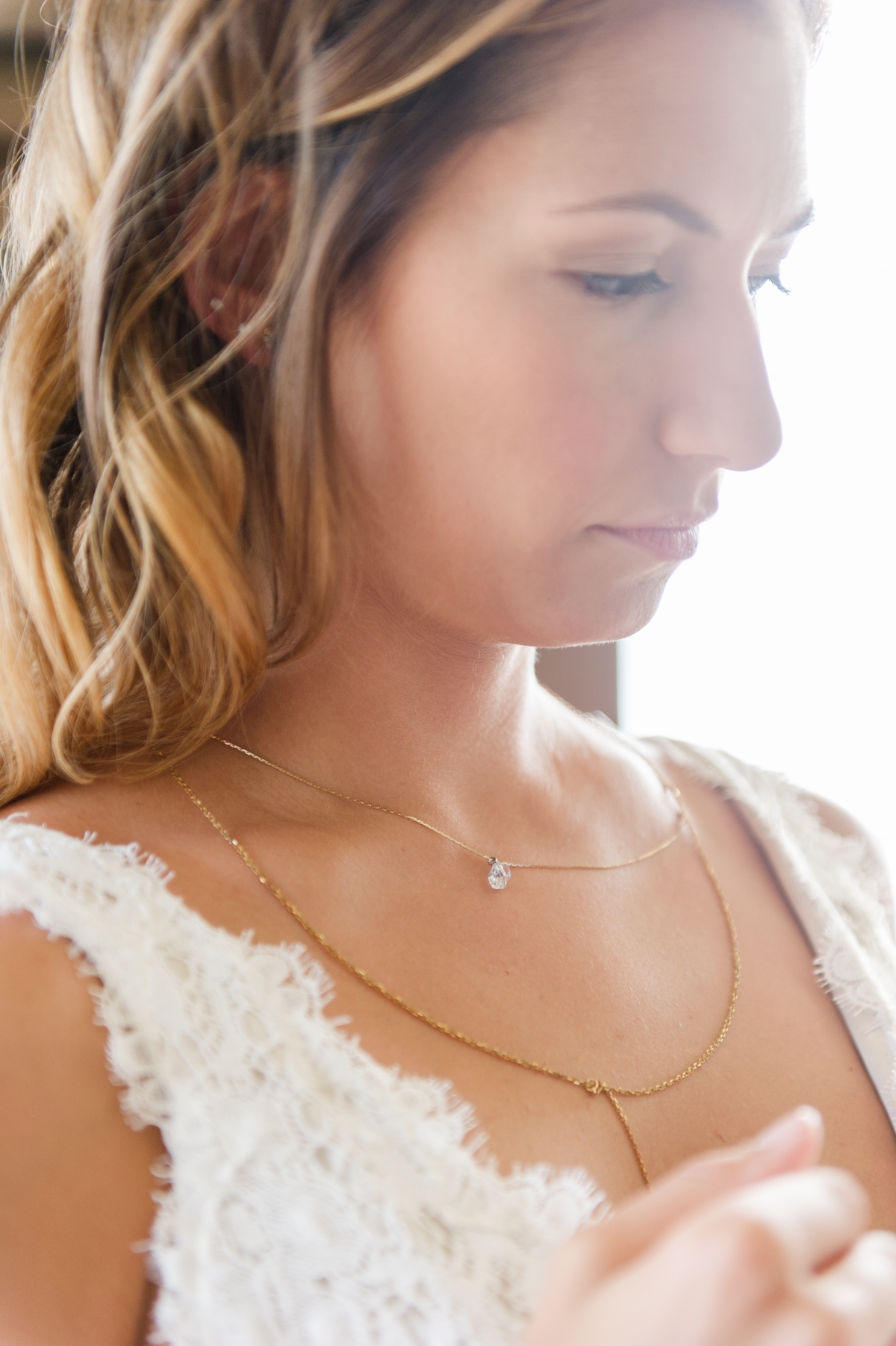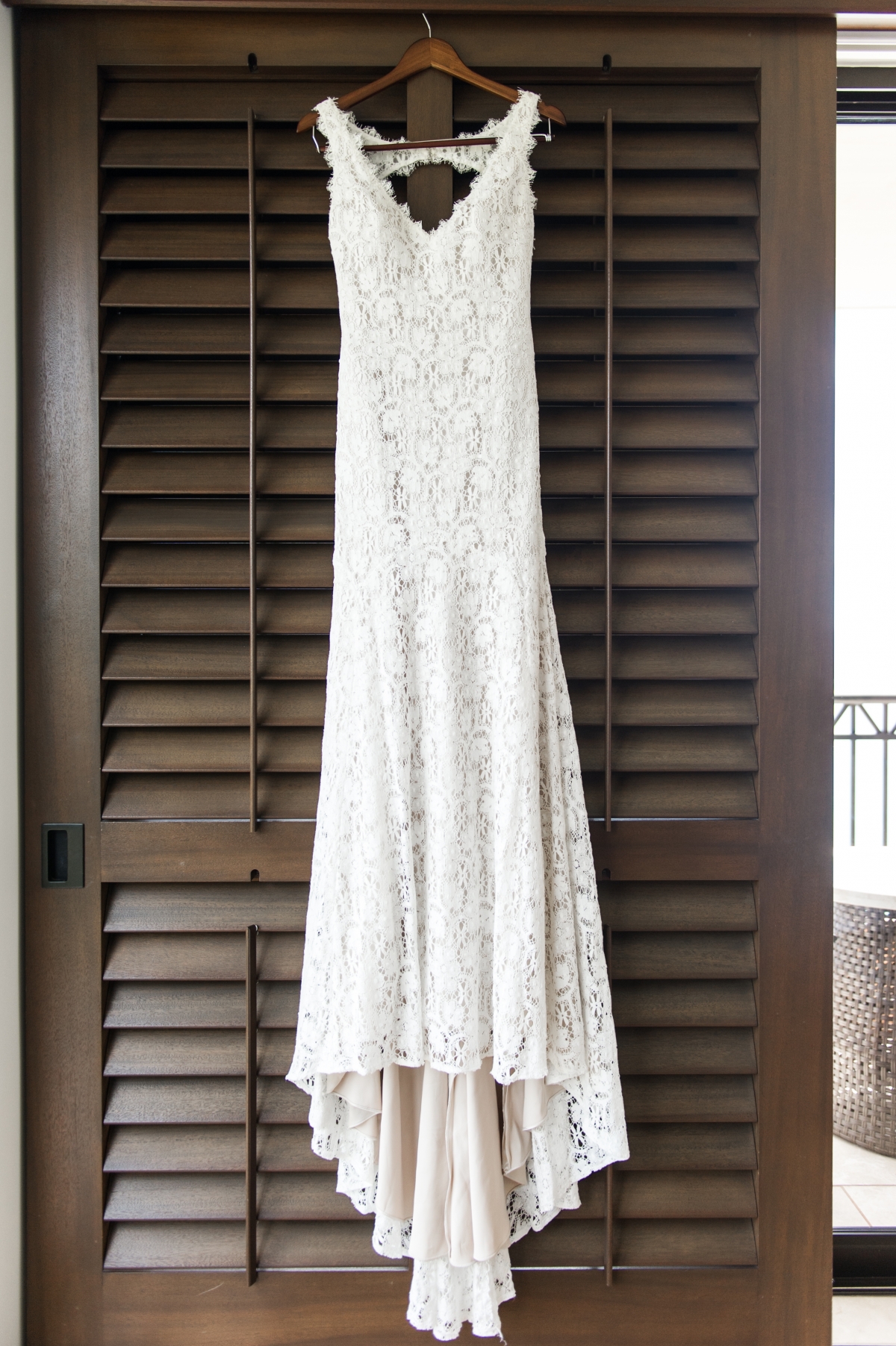 I found my Hayley Paige dress at this cute bridal shop in my home town of Snohomish, Washington. It was the fourth one I tried on and I knew it was right when I turned around and my Mom was crying. Just like the vision for my wedding, I wanted a dress that was simple and beautiful. This was the one.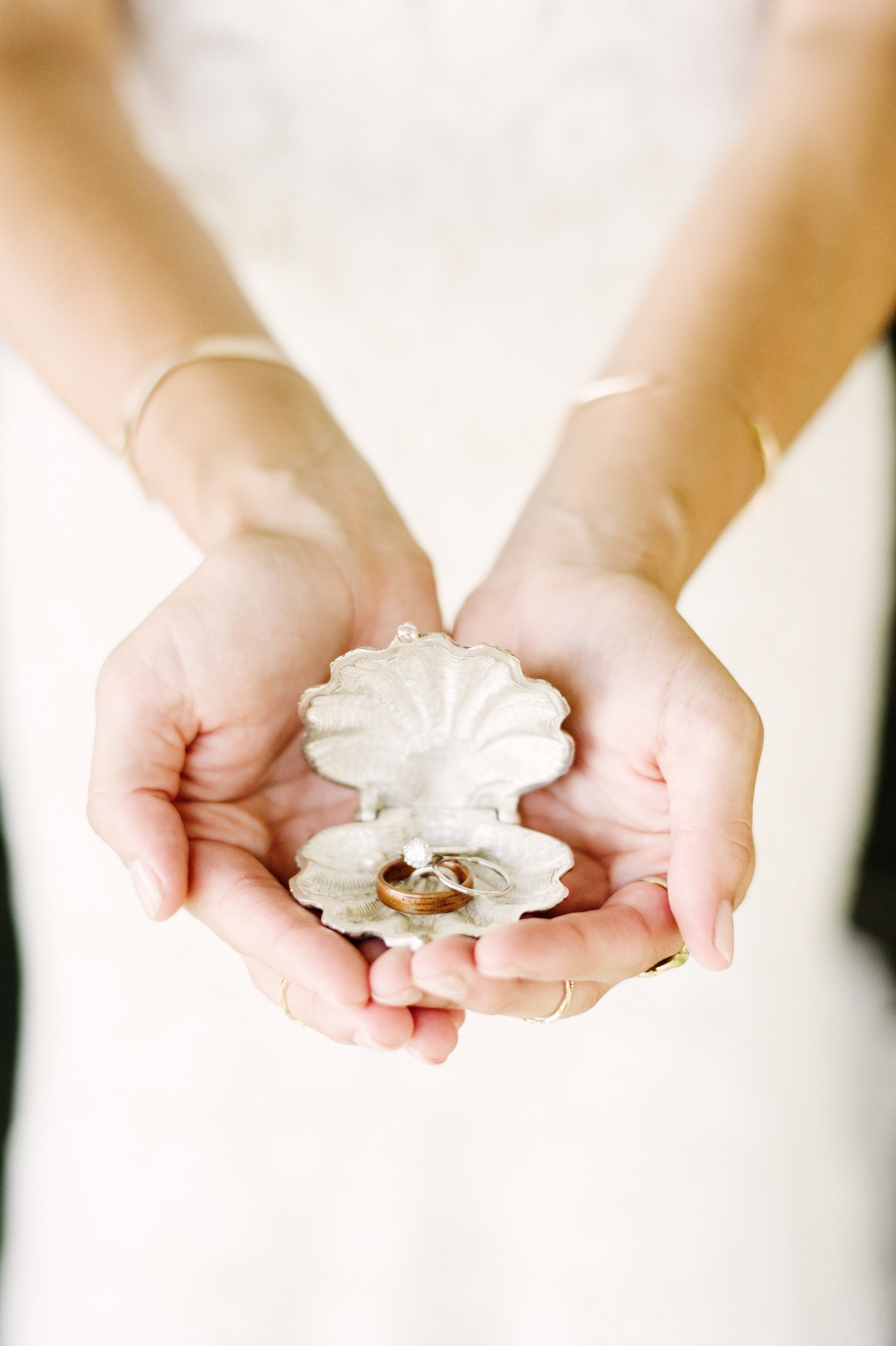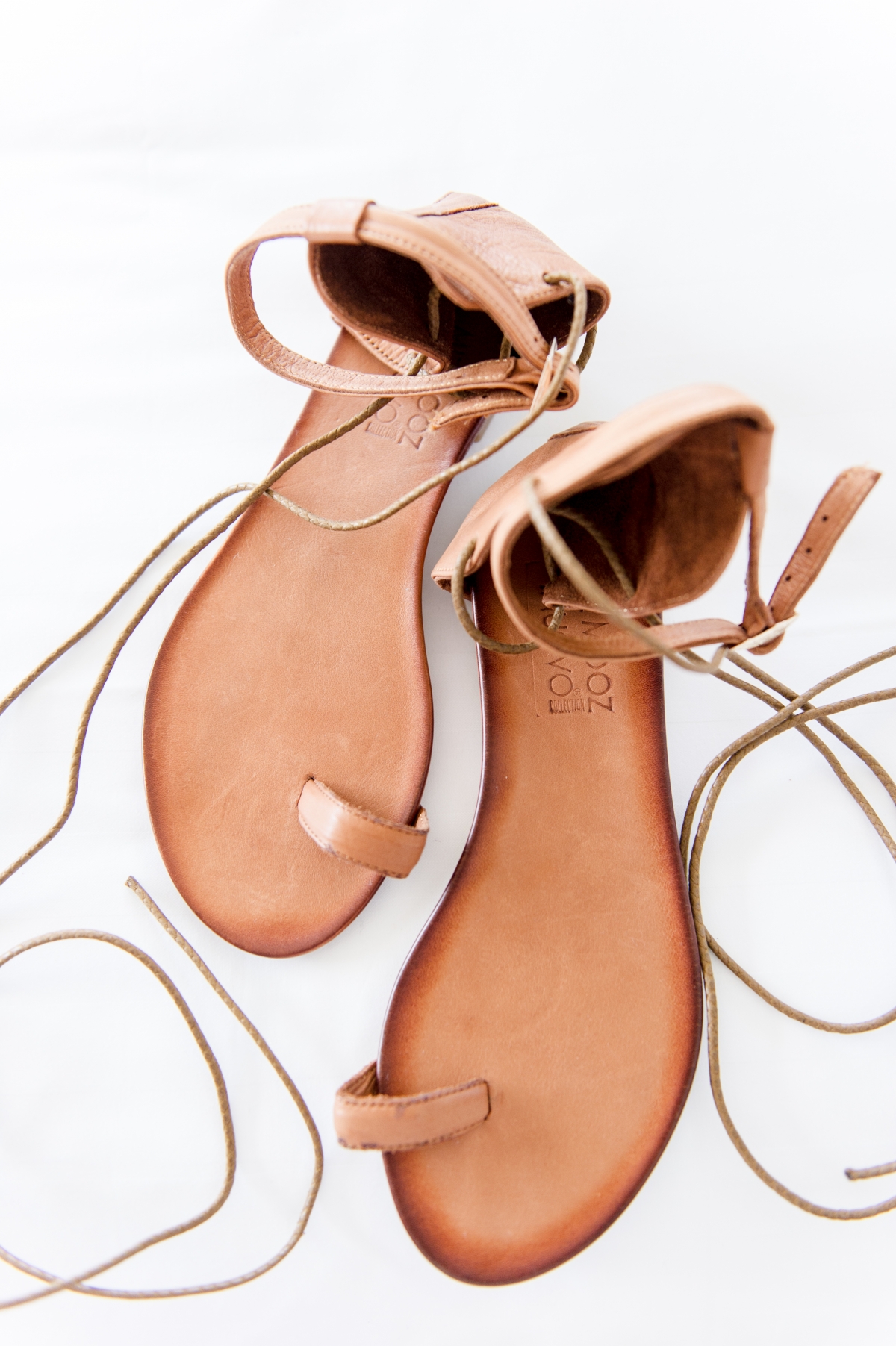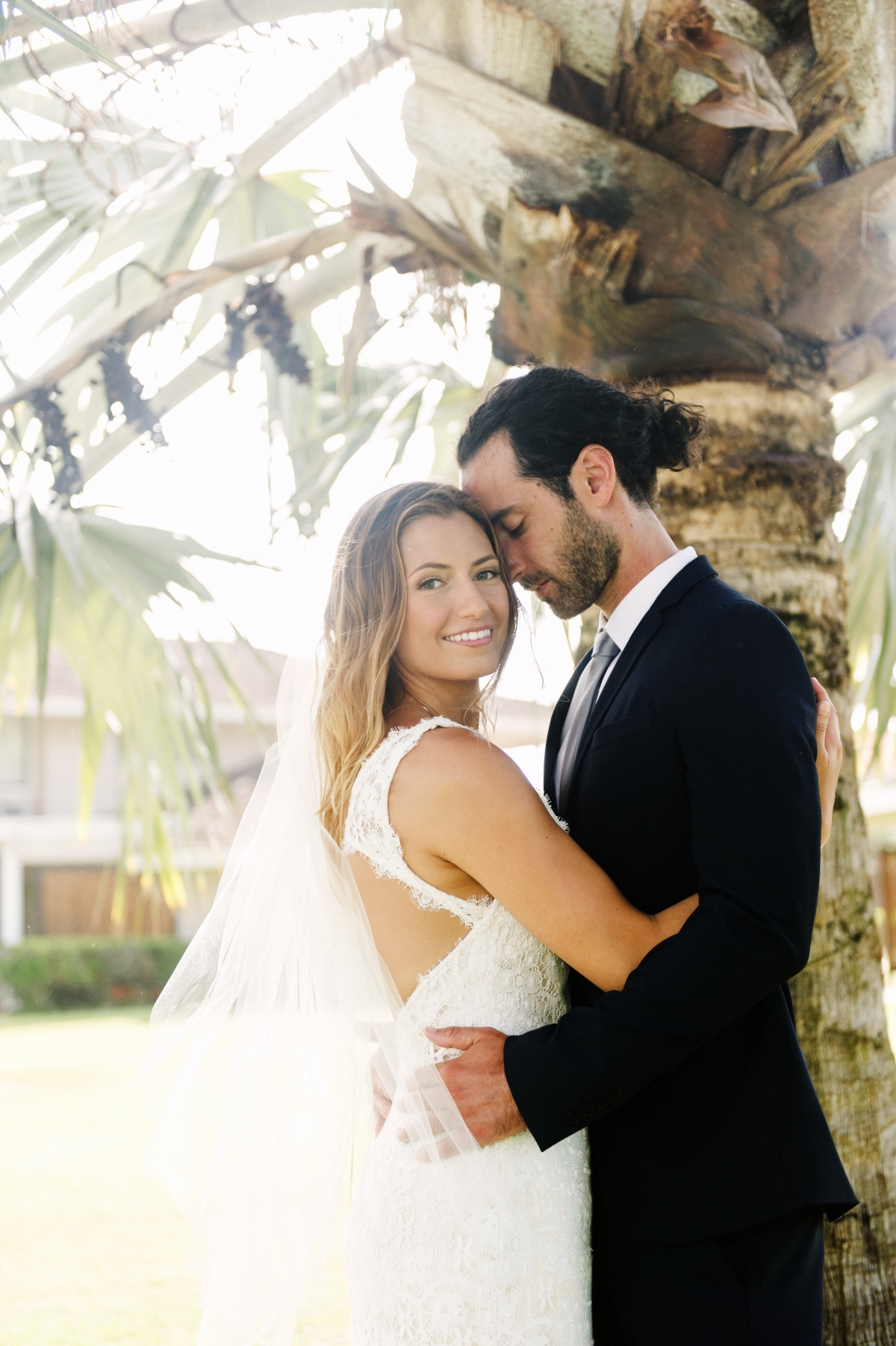 My vision was to keep our wedding simple and beautiful. I didn't want a lot of detail. I loved the idea of keeping everything white, with a few natural colors mixed in. It doesn't get more beautiful than a Maui backdrop so I let the island do most of the work.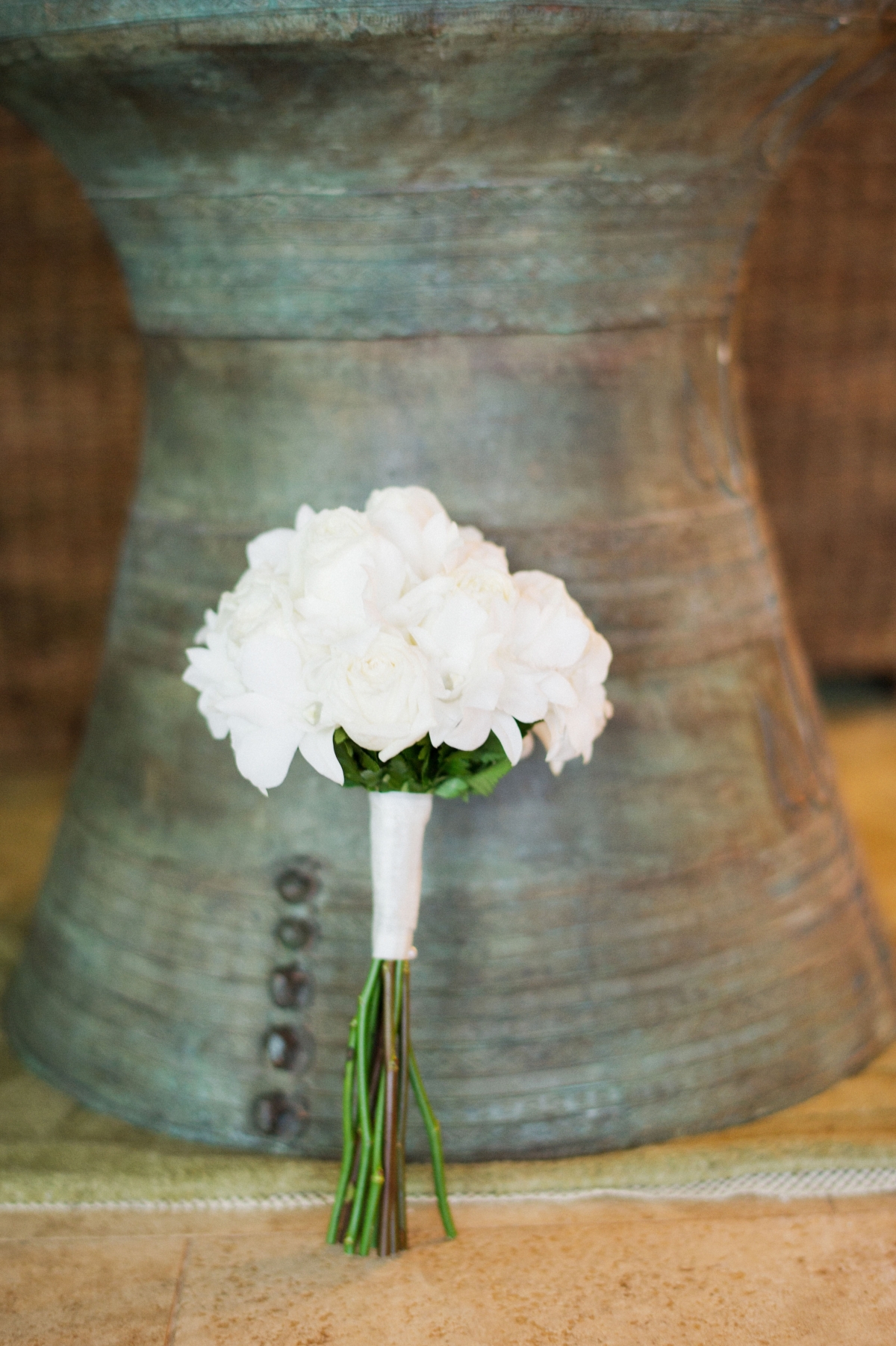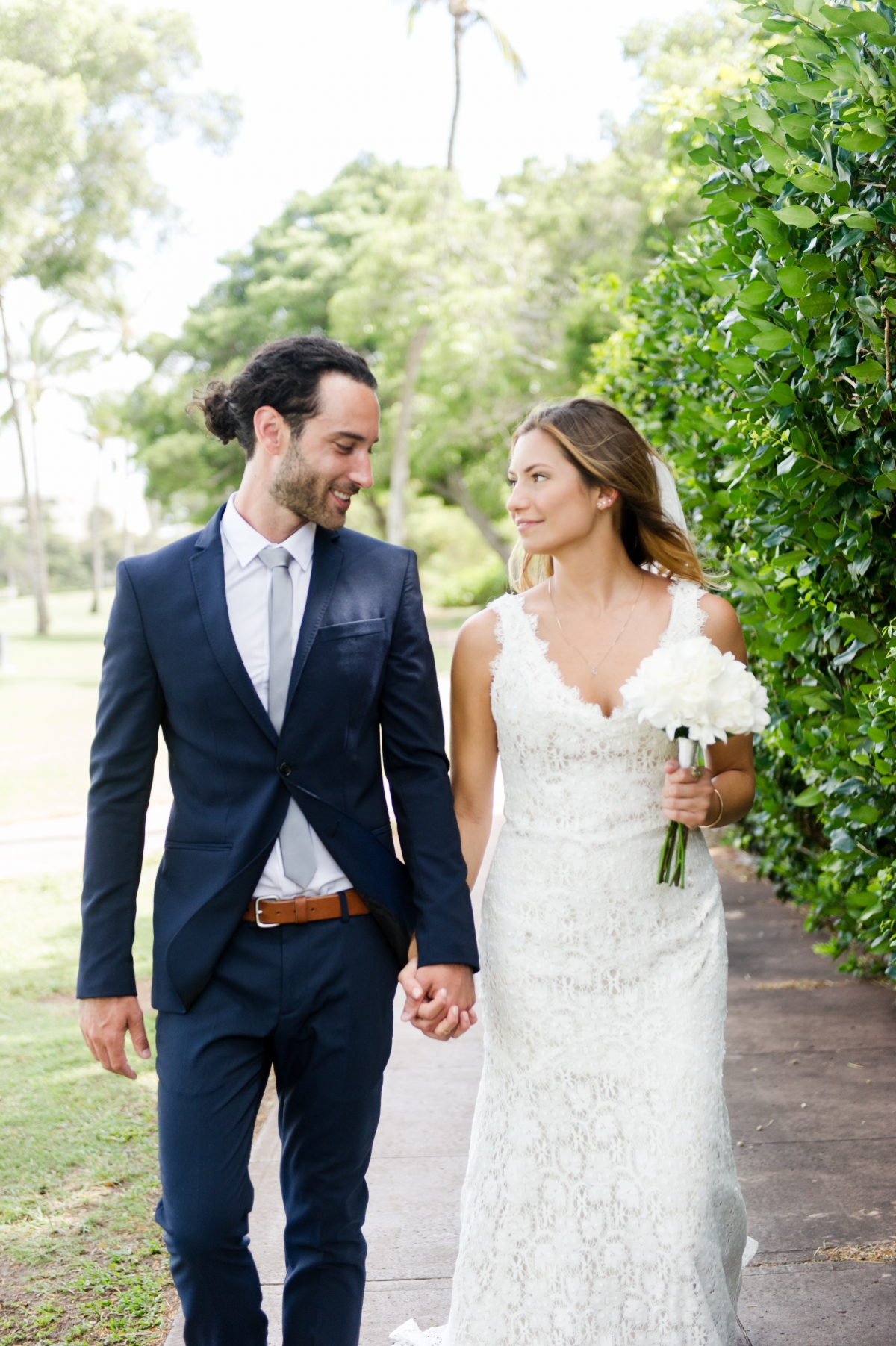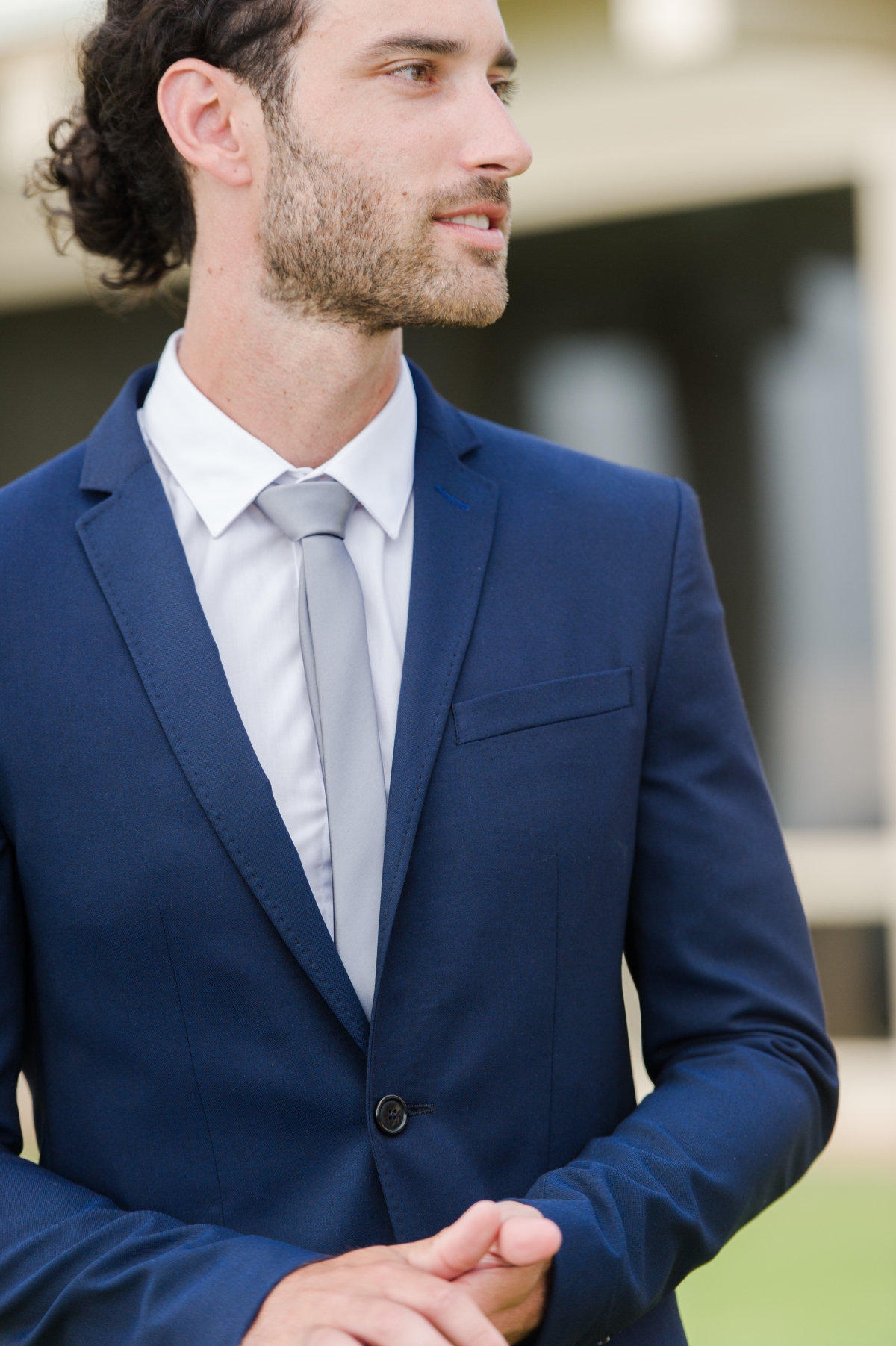 Ryan wore a Zara suit . I think guys look the best when they don't try to do too much. The suit was a beautiful dark blue that looked great in the sunlight and played well off the Maui oceanview. He chose a short sleeve button up shirt from Topman and casual Toms shoes.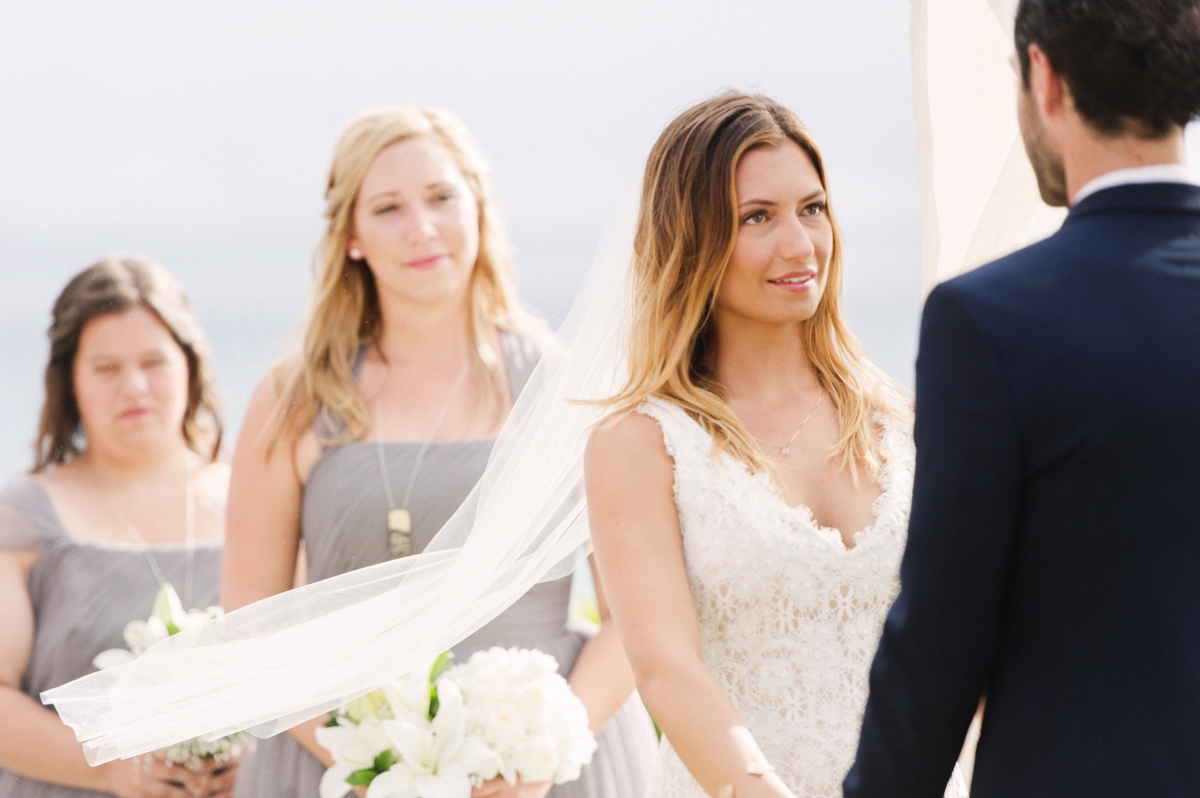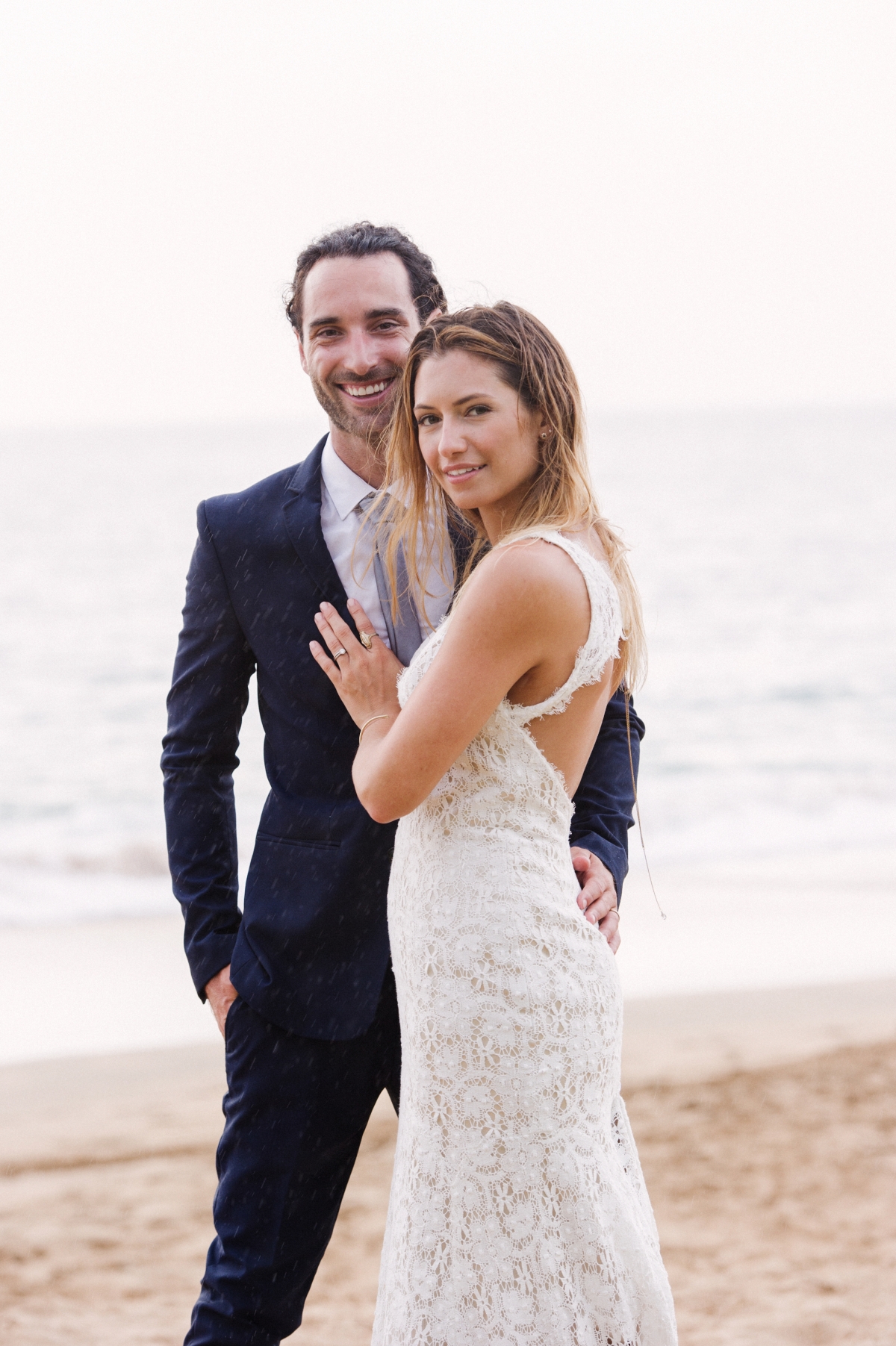 At 1:45pm on the day of our wedding we had to change the whole reception from an outside event to inside. Our wedding coordinator, Amy Johnston at the Royal Lahaina Resort was amazing. Even with some light rain during the ceremony and some showers after, it still went off without a hitch and I couldn't have asked for more.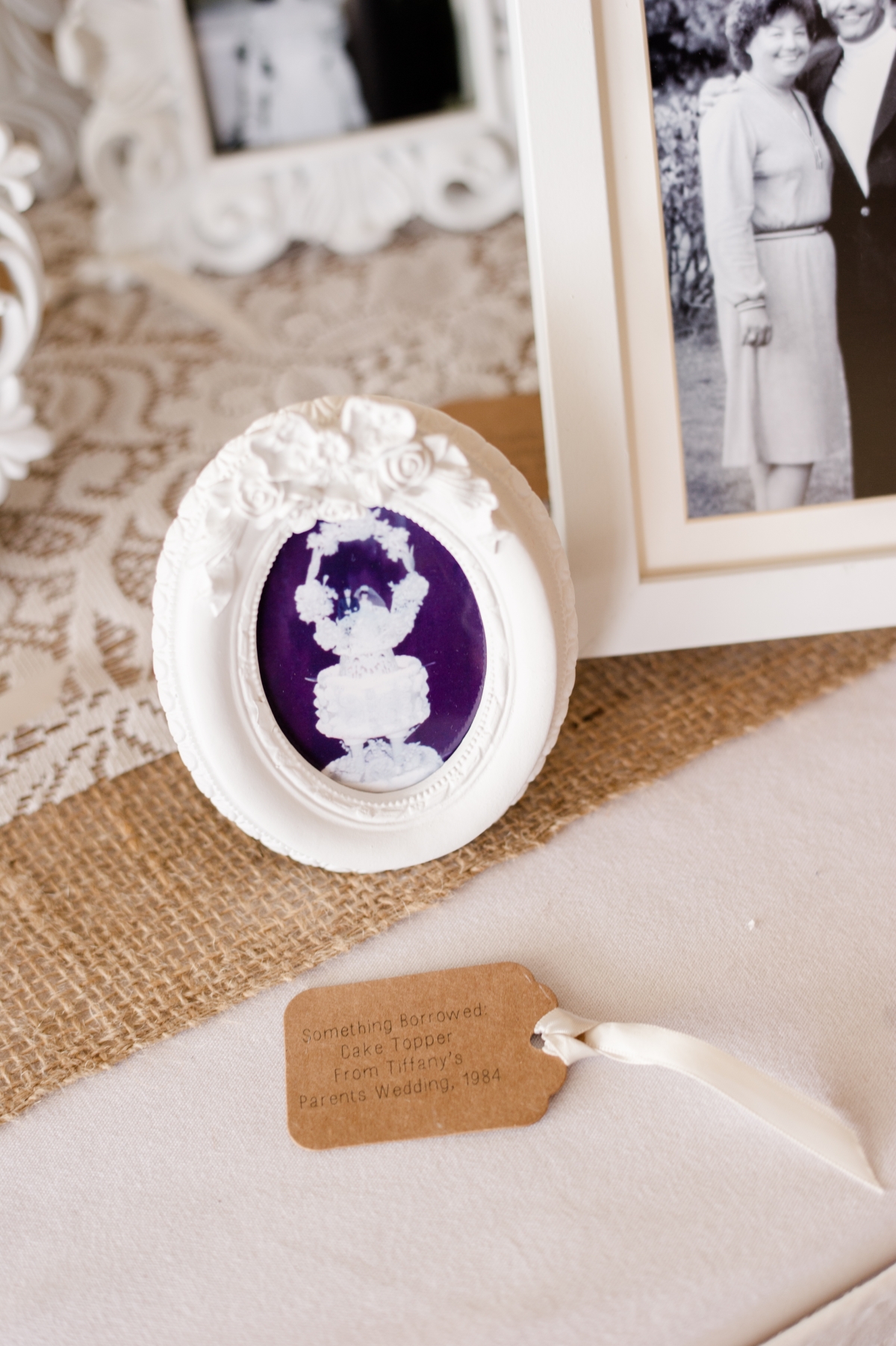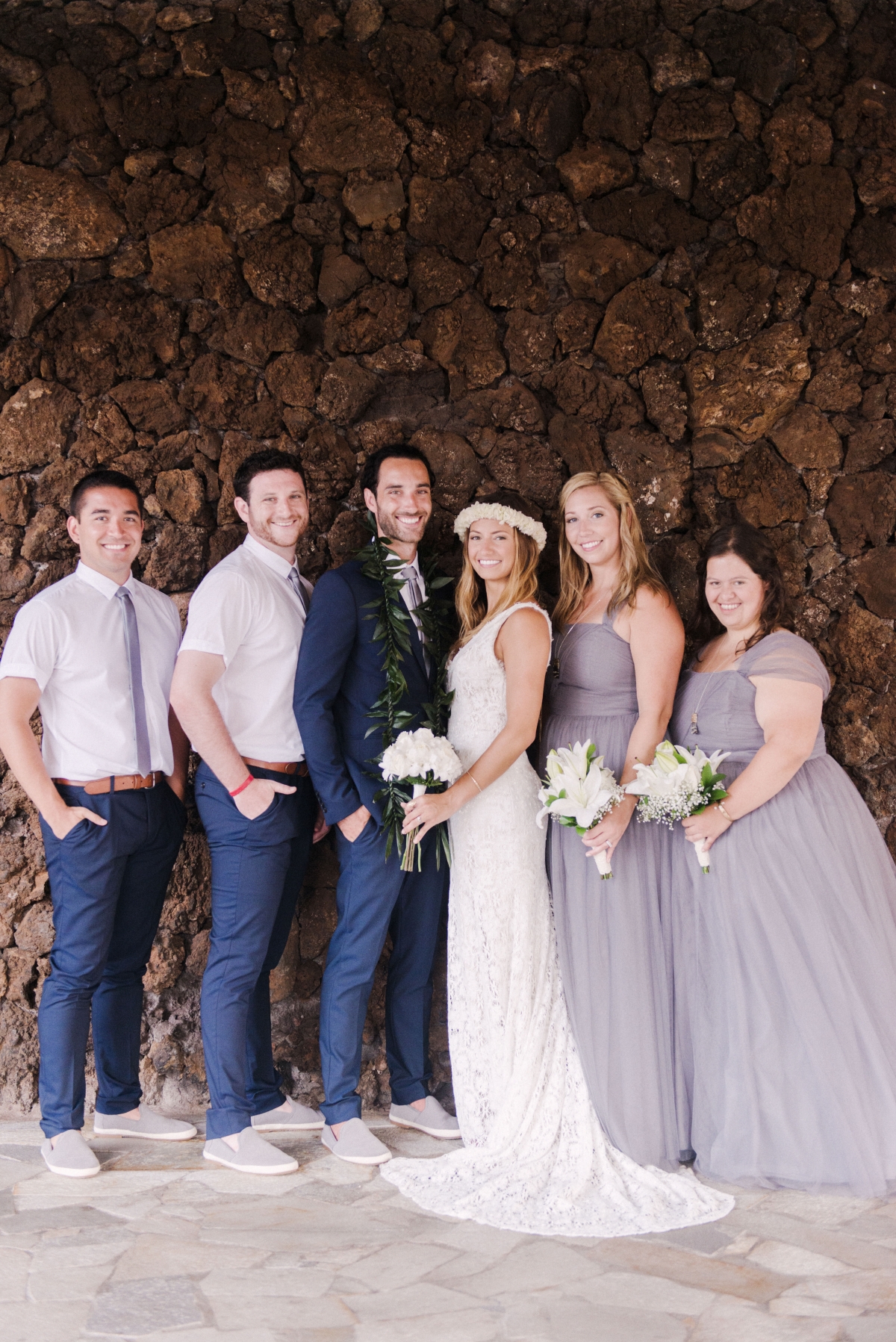 We used my parents cake topper from their 1984 wedding, I thought it was really special to incorporate details like that into our day.