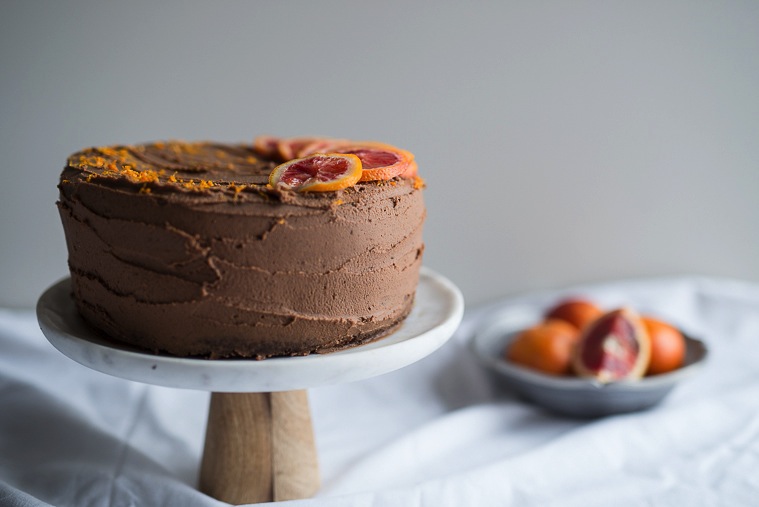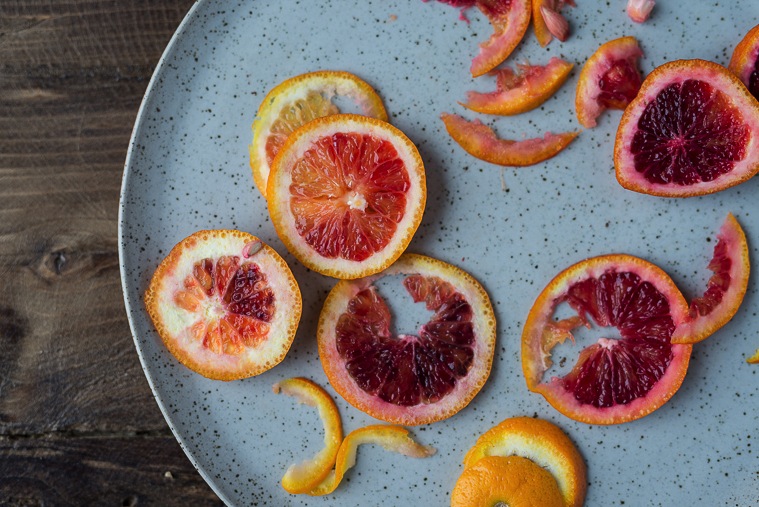 Today we're welcoming nutritionist, photographer and blogger, Anise Thorogood, of Love and Garnish to share a completely decedent Valentine's Day dessert: Double Layer Chocolate Cardamom Cake with Blood Orange and Chocolate Ganache.
"Move over hubby, there is a new Valentine in town! Apologies to my husband, but this decadent and luscious cake is all I need right now to make my heart sing: creamy, moist, and the perfect combination of spice and chocolate. Its one of those cakes that you keep going back for more of, slicing off a piece every time you pass by the fridge

Chocolate has been touted as an aphrodisiac and is a Valentine's Day staple. How true this is, I'm not sure. I think you would probably have to eat a whole lot of this stuff to produce a chemical change in the body and brain. Chocolate does contain tryptophan that is related to serotonin release in the brain (our "happy chemical" that is involved in those loving feelings), but again, how much is actually needed to claim it as an aphrodisiac? Either way, cacao has many health benefits for you and your "lova" which you can find in one of my past blog posts here plus it is just plain yummy! By using cocoa powder (which is made from roasting raw cacao) instead of processed, sugar-laden chocolate in this recipe, we retain many nutrients and health benefits we would not normally see with store-bought chocolate. Also, research has shown, that by combining cacao with dairy, it inhibits the absorption of antioxidants! Crazy, right?! Good thing we used coconut milk in this cake!
I am so excited to share this recipe with you today! Not only because I think you will love it, but because it's the perfect Valentine's day dessert to make for your special someone. Nothing says "I love you" more than a homemade, decadent, chocolate treat that is also looking out for the health of your loved one!"
Happy Valentines Day!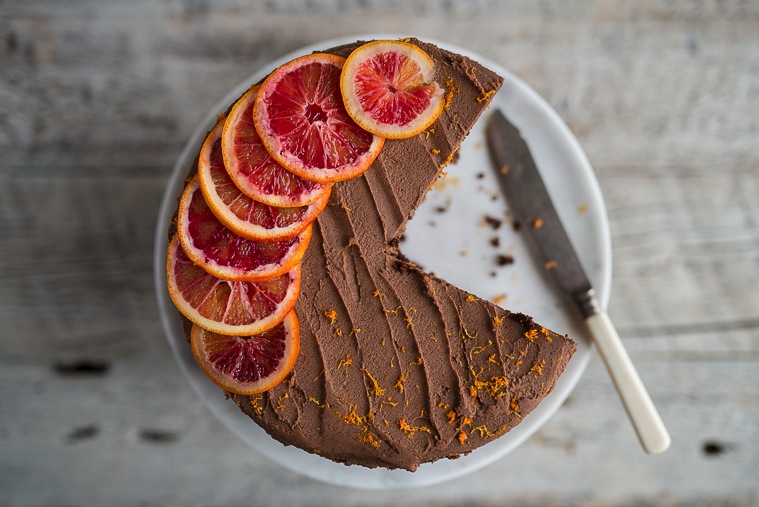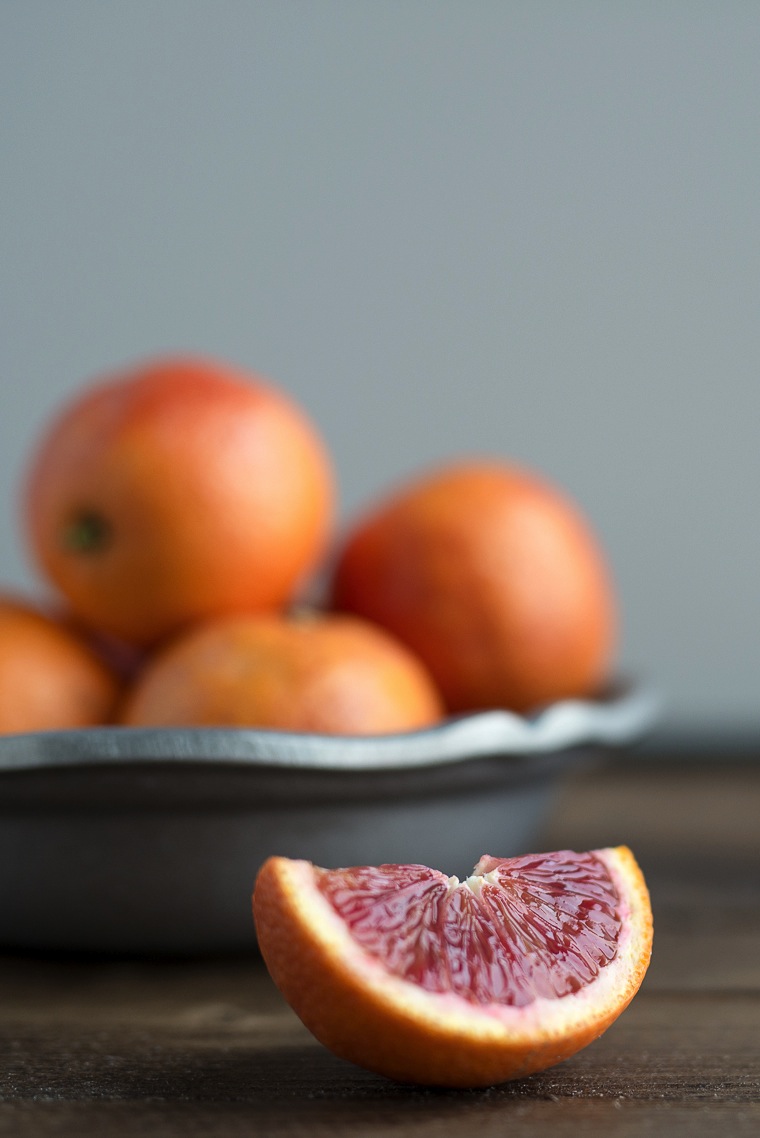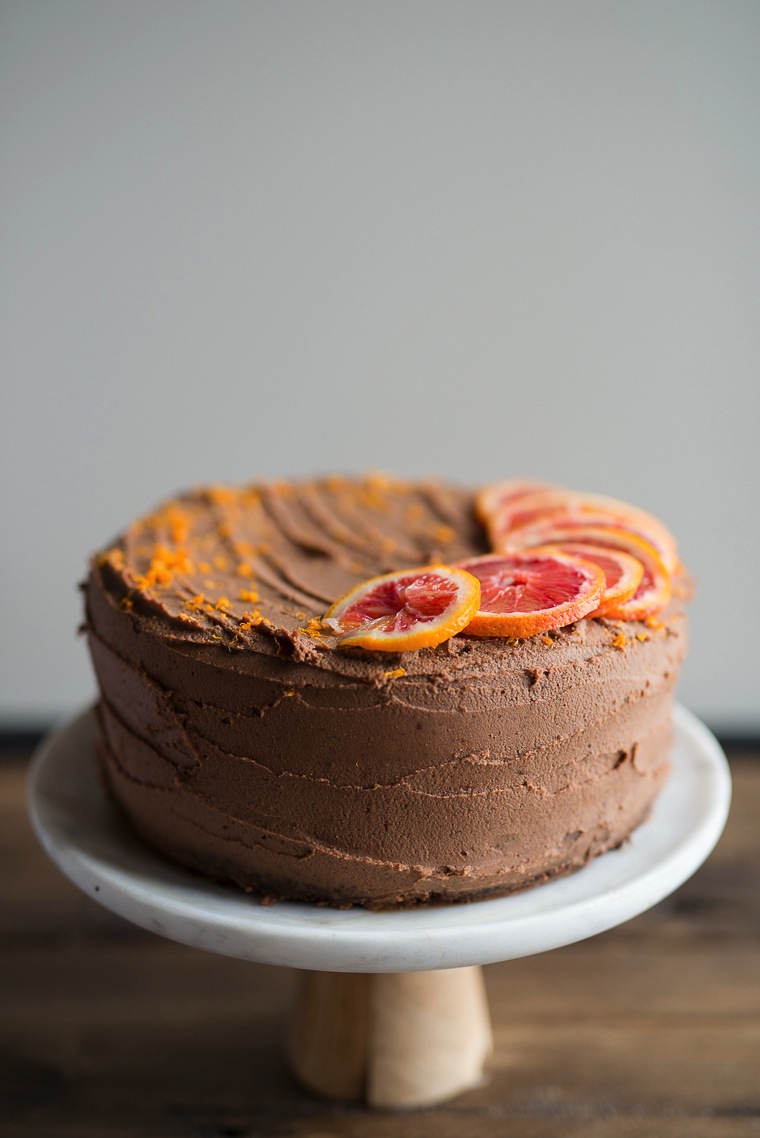 Double Layer Chocolate Cardamom Cake with Blood Orange and Chocolate Ganache
*all-natural sugar, gluten free, dairy free...but you would never know!

GROCERY LIST:

Cake:
1 vanilla black tea bag
1 star anise (optional)
5 cardamom pods (optional), crushed
1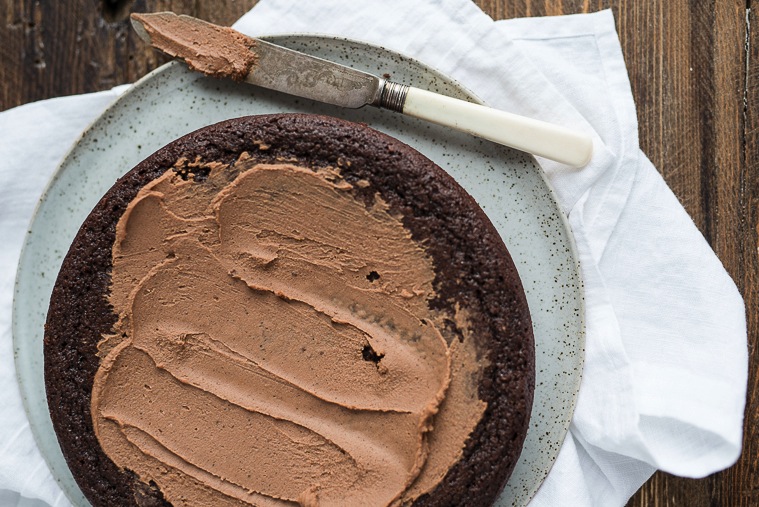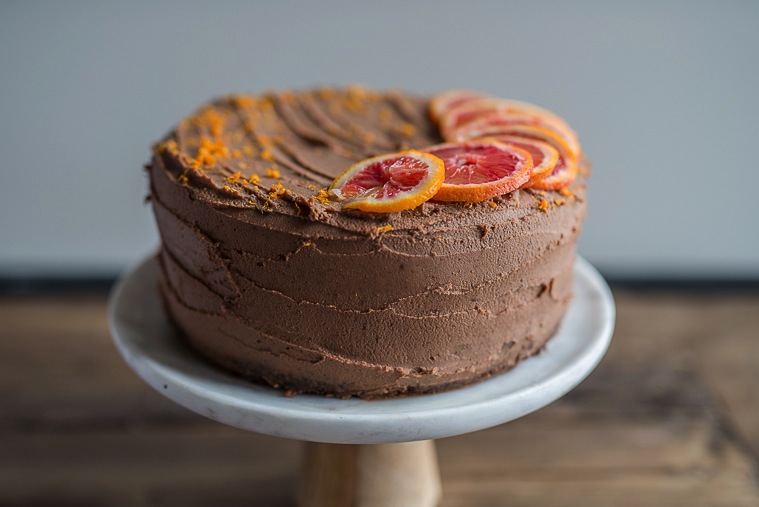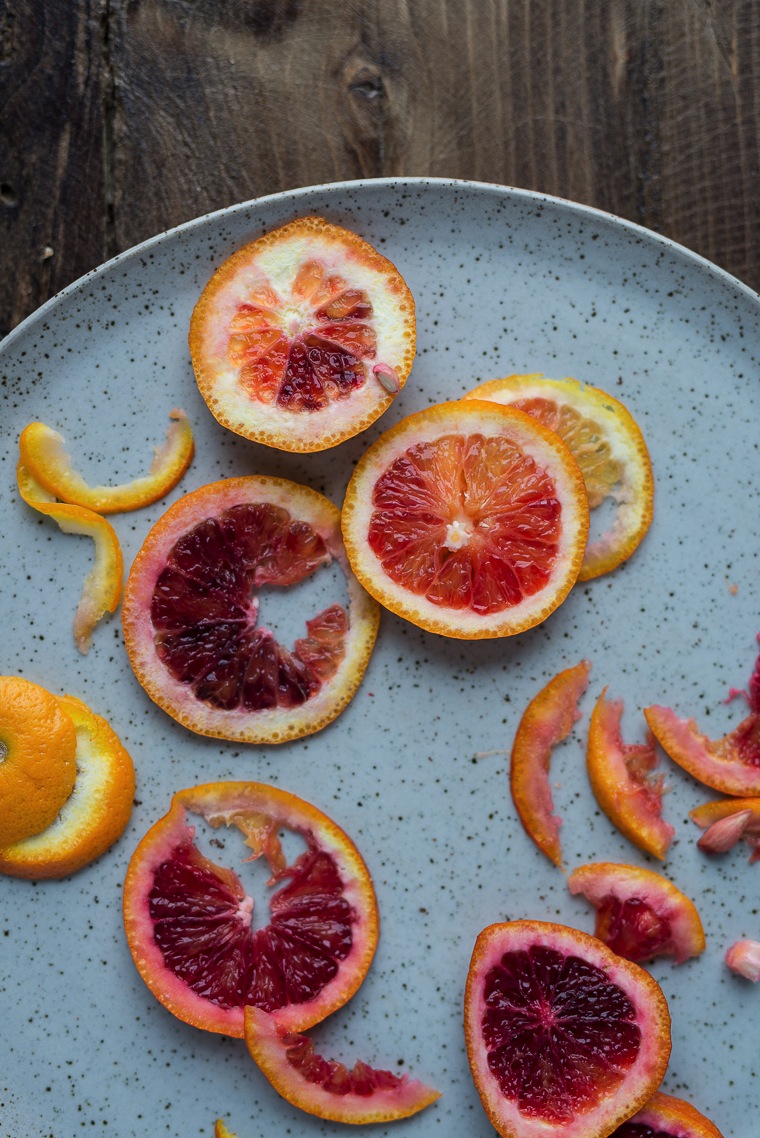 Directions:
*Cashews must be soaked the night before
First prepare the ganache: Drain the cashews and rinse with pure, filtered water. Add to a high-speed blender along with coconut butter, maple syrup, coconut milk, coconut oil, cacao powder, orange juice, vanilla powder, and orange zest. Blend on high until combined thoroughly, occasionally scraping down the sides. Once it has reached a uniform consistency, transfer to a bowl and place in the fridge to harden. Allow it to set for at least 90 minutes.
Next, prepare the cake: Preheat the oven to 350. Place the crushed cardamom pods into a tea bag or ball. Steep one vanilla black tea bag with one star anise and the 5 crushed cardamom pods in 8 oz of boiling water. Let it steep while you prepare the rest of the cake.
With a bit of coconut oil, grease two springform pans or 8-inch round baking pans. Cut two circles of parchment paper the diameter of the pan. Cover the bottom of each springform pan with a parchment paper circle. Set aside.
In a medium-sized bowl, combine the brown rice flour, almond meal/flour, coconut sugar, cacao powder, baking powder, baking soda, sea salt, vanilla powder and cardamom. Sift the mixture through a sieve to break up the coconut sugar and almond meal clumps.
In a second medium-sized bowl, combine the coconut milk, coconut oil, and eggs. Add the wet ingredients to the dry ingredients and stir gently to combine, being careful not to over-stir.
Remove the tea bags/tea ball and star anise from the tea and discard. Add the tea to the cake mixture and stir gently to combine. Pour the mixture evenly between the two pans and place in the oven. Bake at 350 for 35 minutes or until a toothpick inserted into the middle comes out clean. Remove the cakes from the oven and transfer to a cooling rack and allow to cool for at least 30 minutes.
Assemble the cake: Remove the ganache from the fridge and allow it to sit out until it has softened (approximately 30 minutes); stir vigorously to soften further into a "spreadable" consistency. I like to work with a bit at a time, stirring small amounts as I'm frosting the cake, so it softens nicely. Remove the cake from the pans and gently peel off the parchment paper. Place one cake on a pedestal or cake plate and spoon half of the ganache onto the top. Spread evenly over the top. Gently place the other cake on top. With a spatula, spread the remaining ganache over the top and sides of the double layer cake. Use a knife to even out the ganache if needed. Garnish with thinly sliced blood oranges and/or more zest.
Notes:
The ganache will be quite hard when you take it out of the fridge. Don't worry! After sitting out for a bit and some vigorous stirring, it softens perfectly for "frosting" the cake!
*So as not to dirty extra dishes, I place the coconut oil and coconut butter containers in a boiling pot of water until it has softened, then pour out the required amount.