Finding wedding favors that your guests will actually enjoy can be tedious. This is especially true of destination weddings where guests have luggage restrictions. Luckily, there is one universal law that holds true: everybody loves chocolate. Trust us when we say that these salted caramels will leave your guests more than satisfied.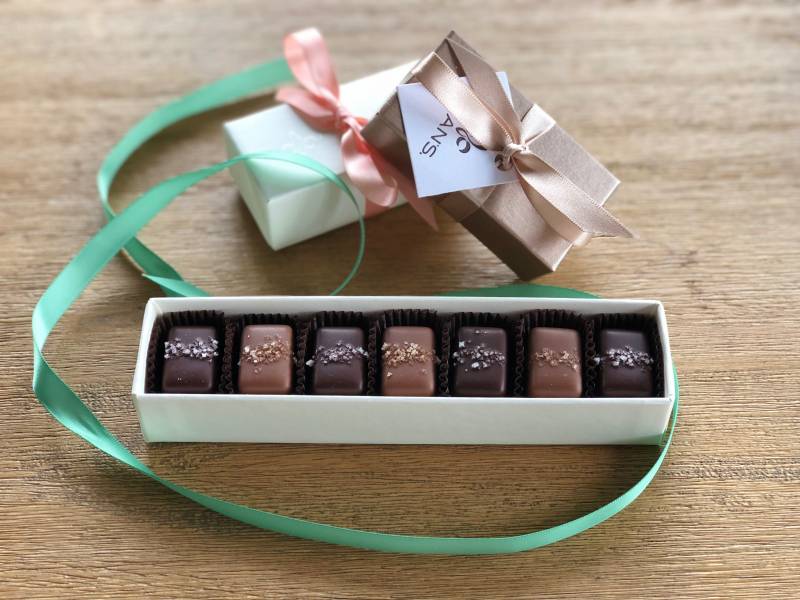 About Fran's Gray and Smoked Salt Caramels:
"Our best-selling and award-winning Gray and Smoked Salt Caramels feature a harmonious blend of complex flavors – rich dark and milk chocolate, soft buttery caramel and the unexpected boldness of the gray and smoked sea salts.

Fran's favors are an elegant touch your guests will surely remember – enhance your special occasions with personalized gifts that reflect your unique style. Indulge guests with our assortment of confection flavors, complement any color scheme with our generous ribbon collection, and add a personal touch with letterpress hang tags."