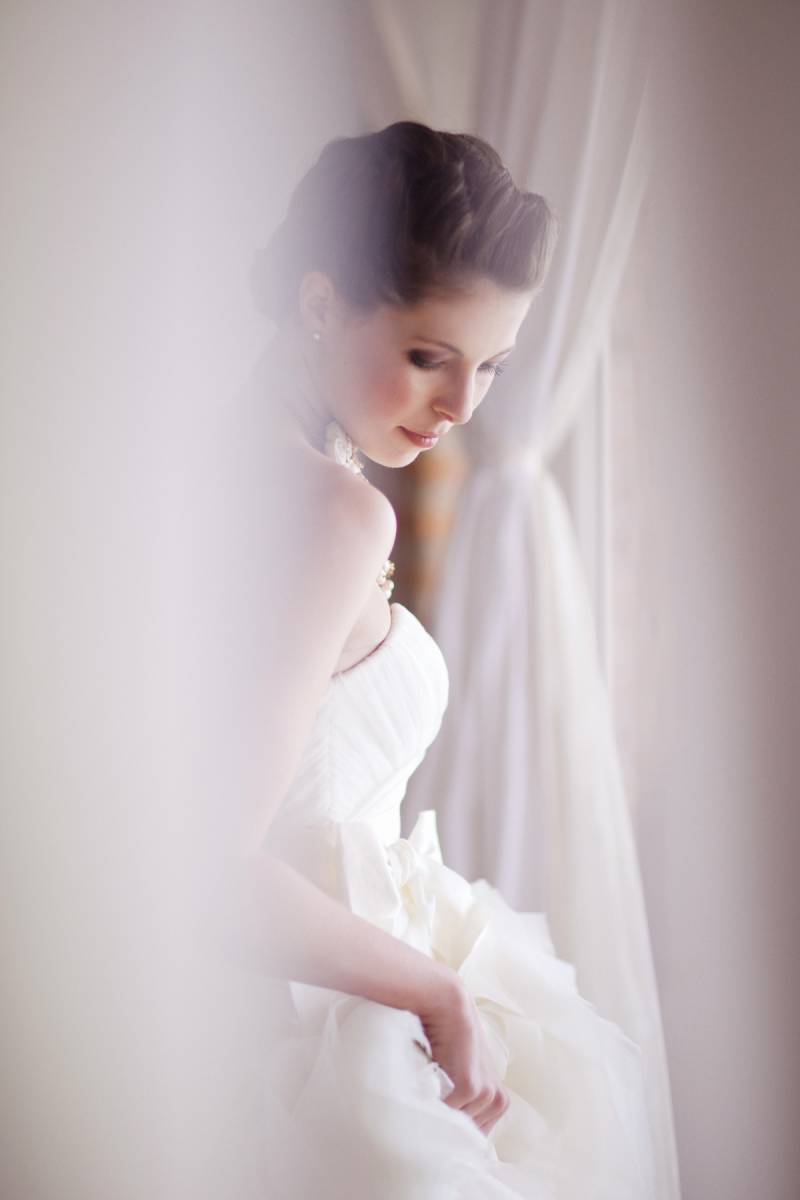 Sometimes with love not everything goes according to plan. After nearly seven seven years of dating, Nice Manfre was ready to ask Meghan Riley for her hand in marriage. He chose Christmas Eve for the auspicious occasion. Nick carefully arranged a string of bright lights along a white picket fence to read, "Will you marry me?" When it came time for the big moment in the backyard that evening, Nick turned on the switch to find that not all of the bulbs were aglow. Instead, the question of a lifetime read, "Will you...move?" Confused, Meghan turned to find Nick down on one knee holding an ornate solitaire diamond ring in his hand. In seconds, she had whisked the box from her suitor's palm and closed it tightly. "It turns out, she was afraid of losing the ring in the grass," Nick says. "She started laughing then hugged me, which I assumed meant yes!"
Having attended their fair-share of elaborate hometown weddings, the San Francisco couple knew that they would jet to a far-flung destination for their own nuptials. They selected the once rural fishing village of Sayulita, Mexico for its unbridled beauty and lively bohemian spirit. Traditional thatched-roofed houses in crayola-bright hues hug the Pacific Coastline, dotted with surfers from around the world. "Early on, we decided we wanted a small wedding where our guests woud feel like they were on vacation," says Meghan. "So we planned a vacation with a wedding thrown in!" They had found their very own slice of Old Mexico at the Villa Amor and delighted in sharing the untouched paradise with their dearest friends and family.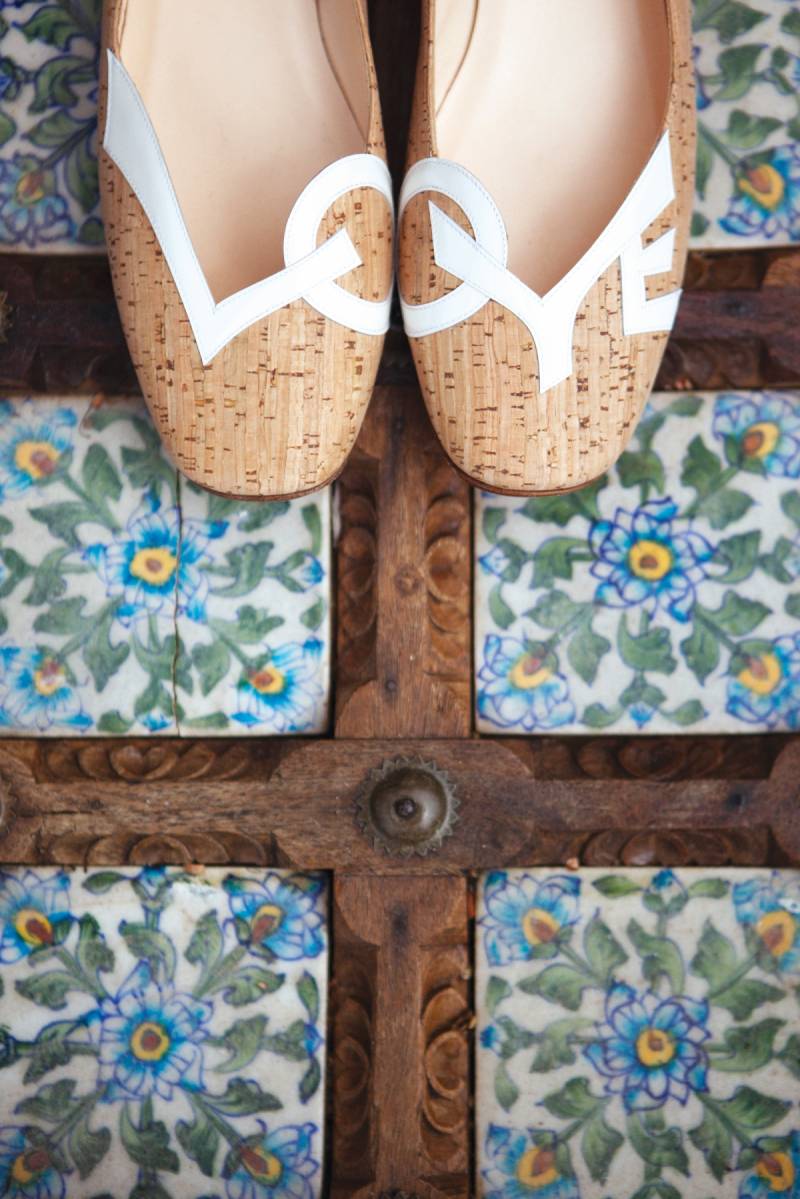 A pair of Christian Louboutin flats made of cork were the finishing touch to the bride's high fashion ensemble.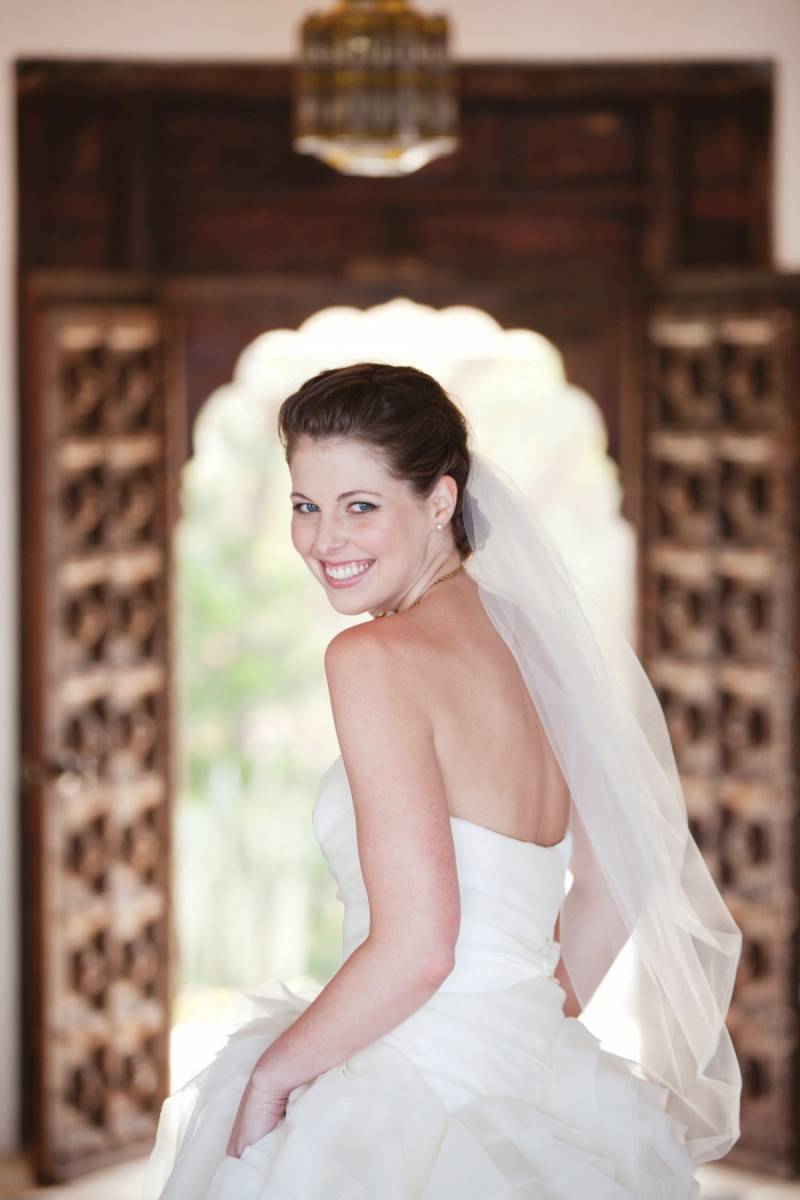 After trying on nearly twenty wedding dresses, Meghan found "the one"— a raw silk ivory Vera Wang gown. "I had been looking for something more architectural in nature all along," she says.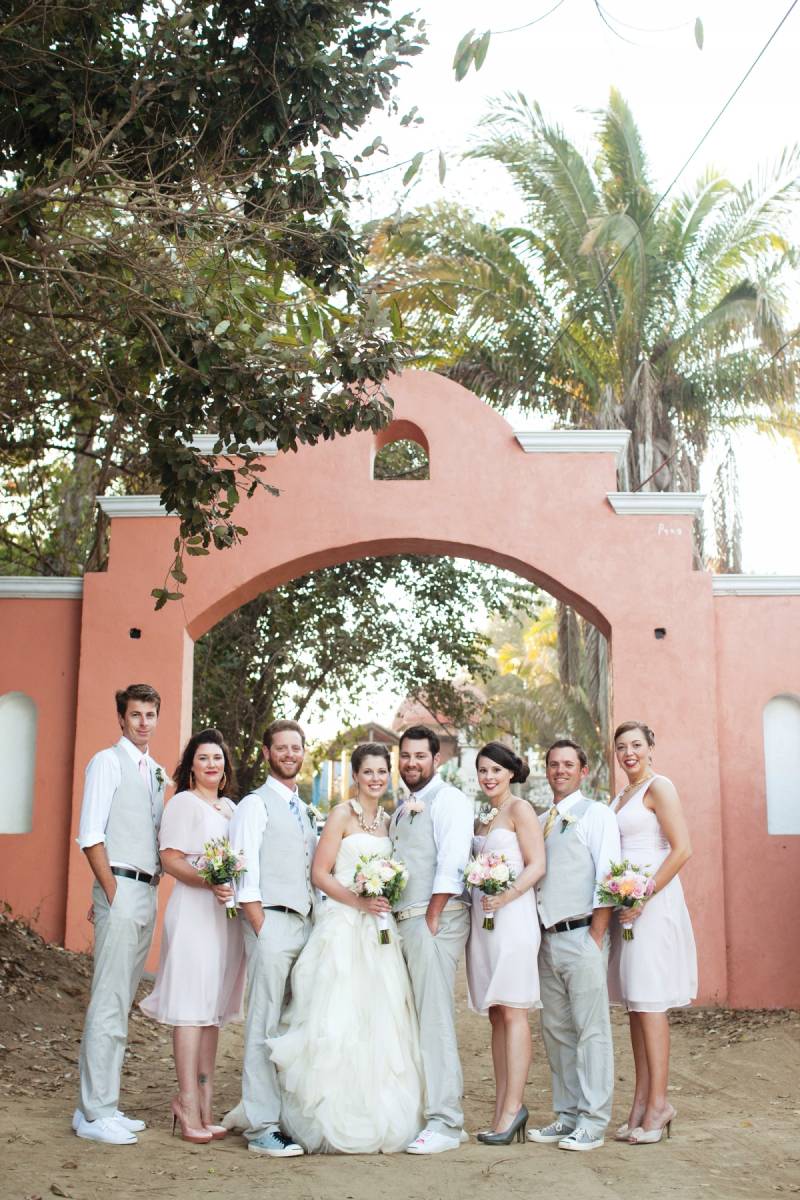 A subdued palette of pale pink, soft peach and white were the colors of the day. The bridesmaids wore simply pretty blush pink J. Crew dresses paired with bold red lipstick.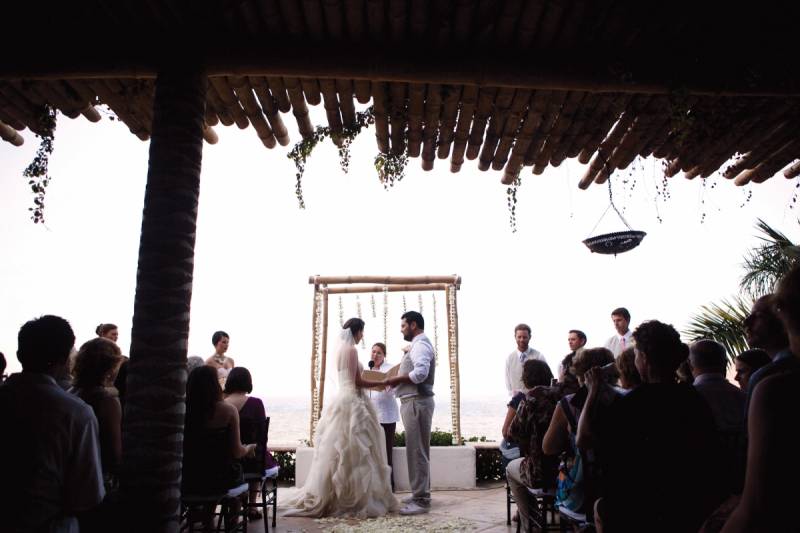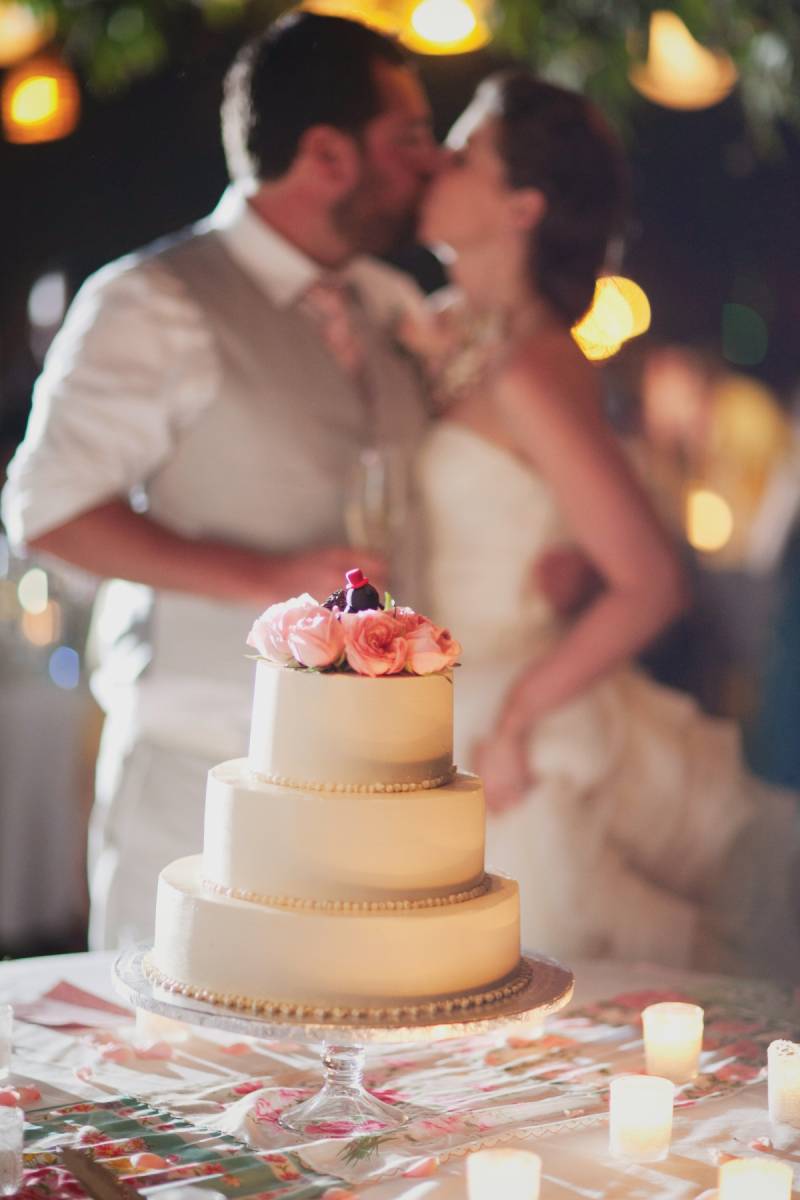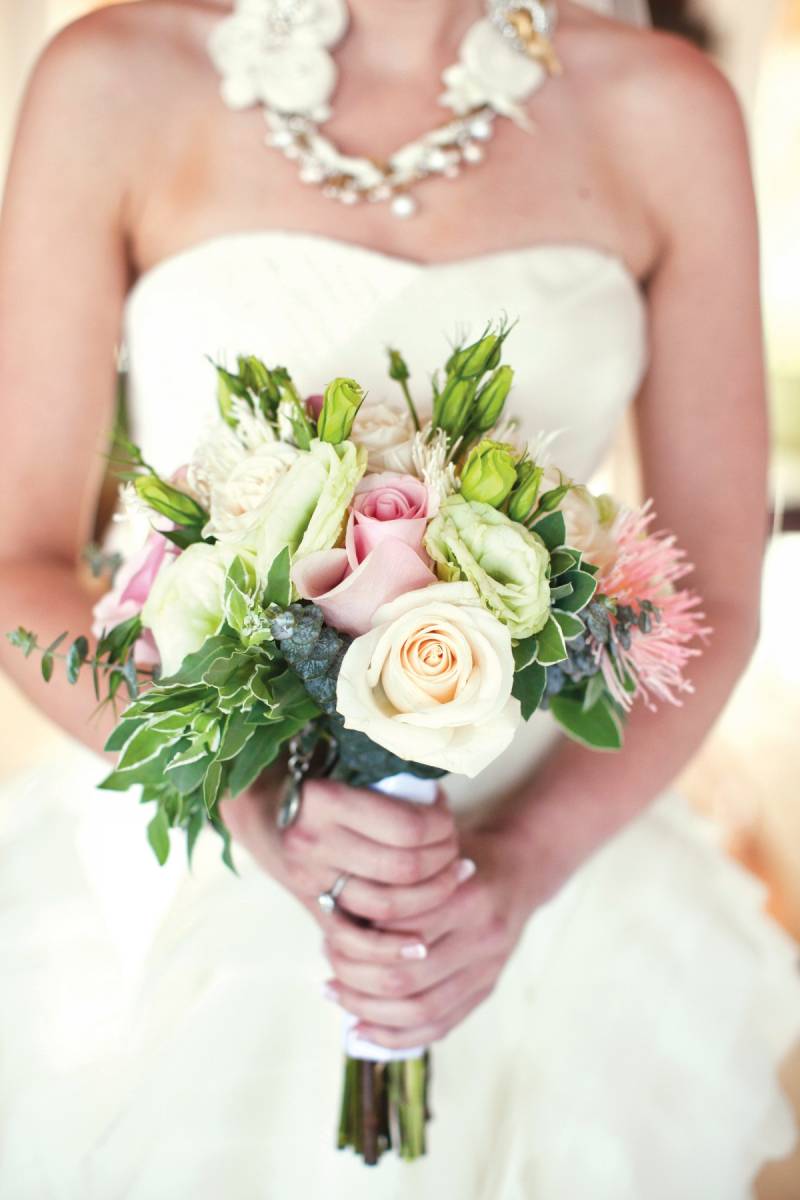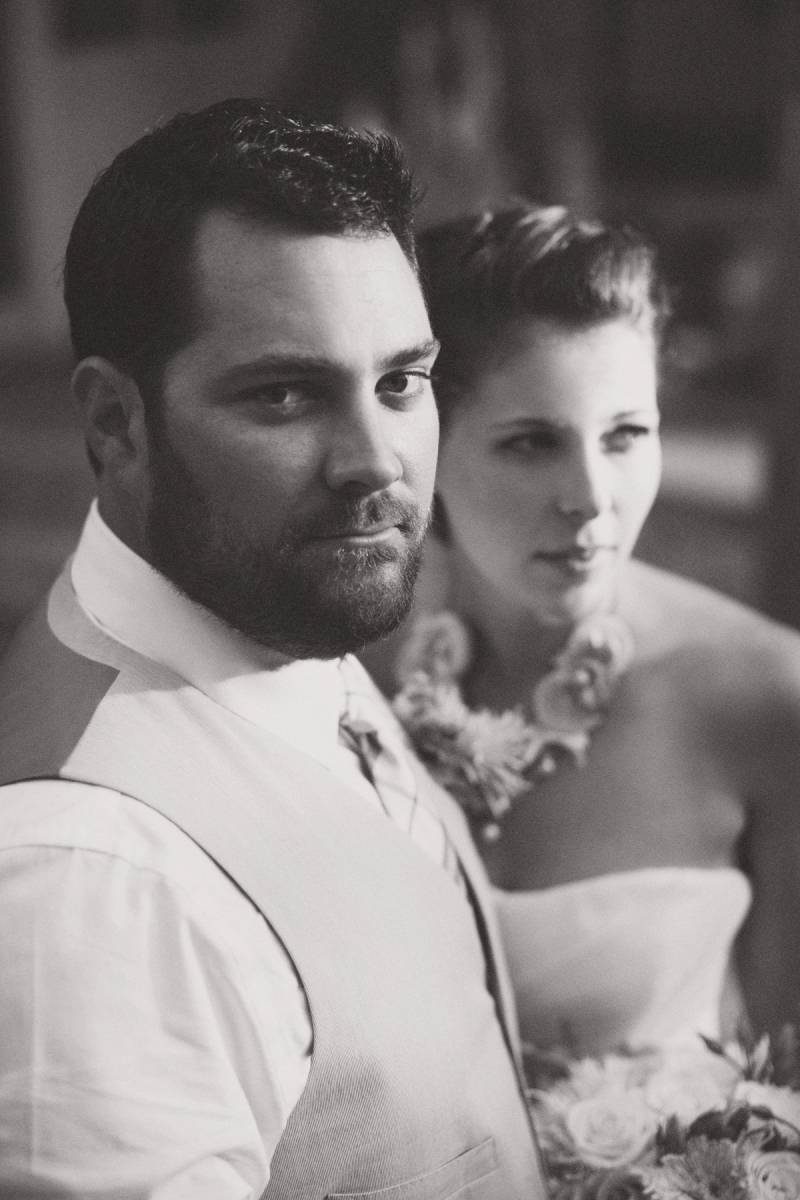 The groom was just as stylish in a J.Crew khaki suit paired with a plaid Burberry tie and bubble gum pink Converse tennis shoes.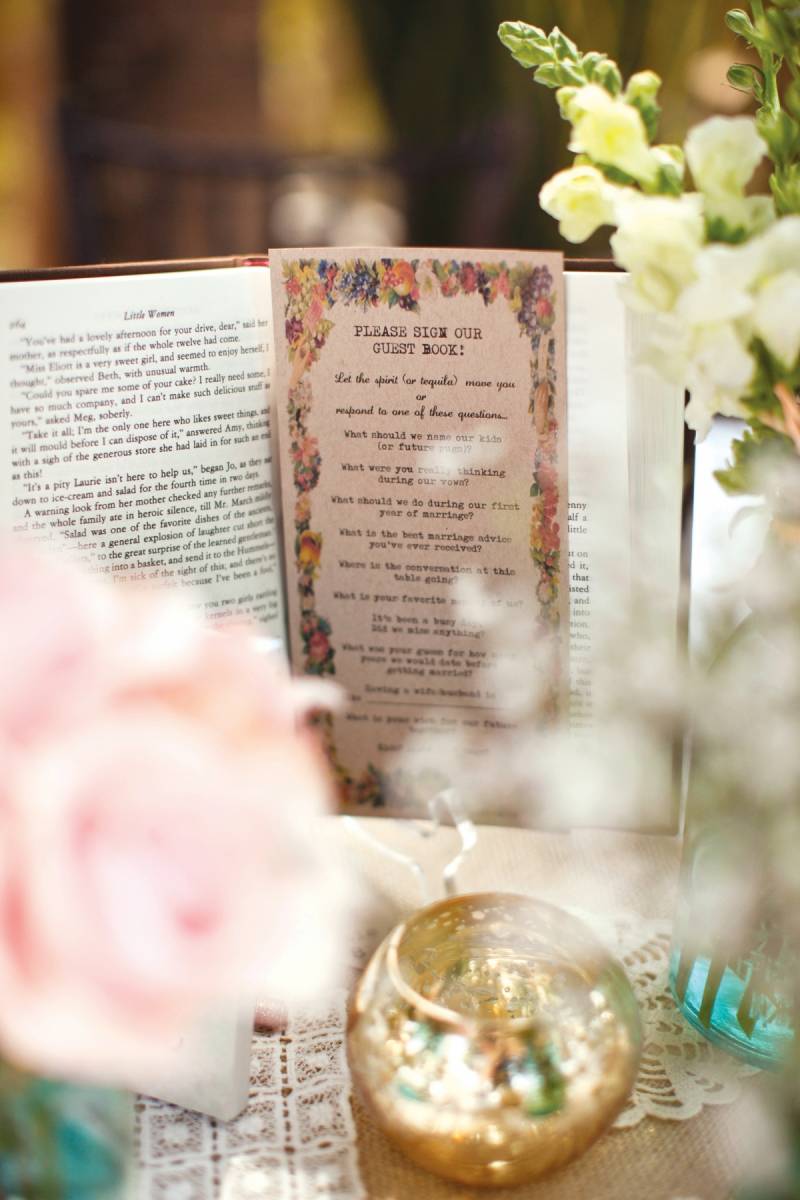 A book editor in San Francisco, the bride paid homage to her love of the printed word by placing a classic novel at the center of each table. The splendid linen hardcovers featured bright patterns by acclaimed designer Coralie Bickford-Smith. The groom's great-grandmother meticulously crafted doilies to place atop the white table linens.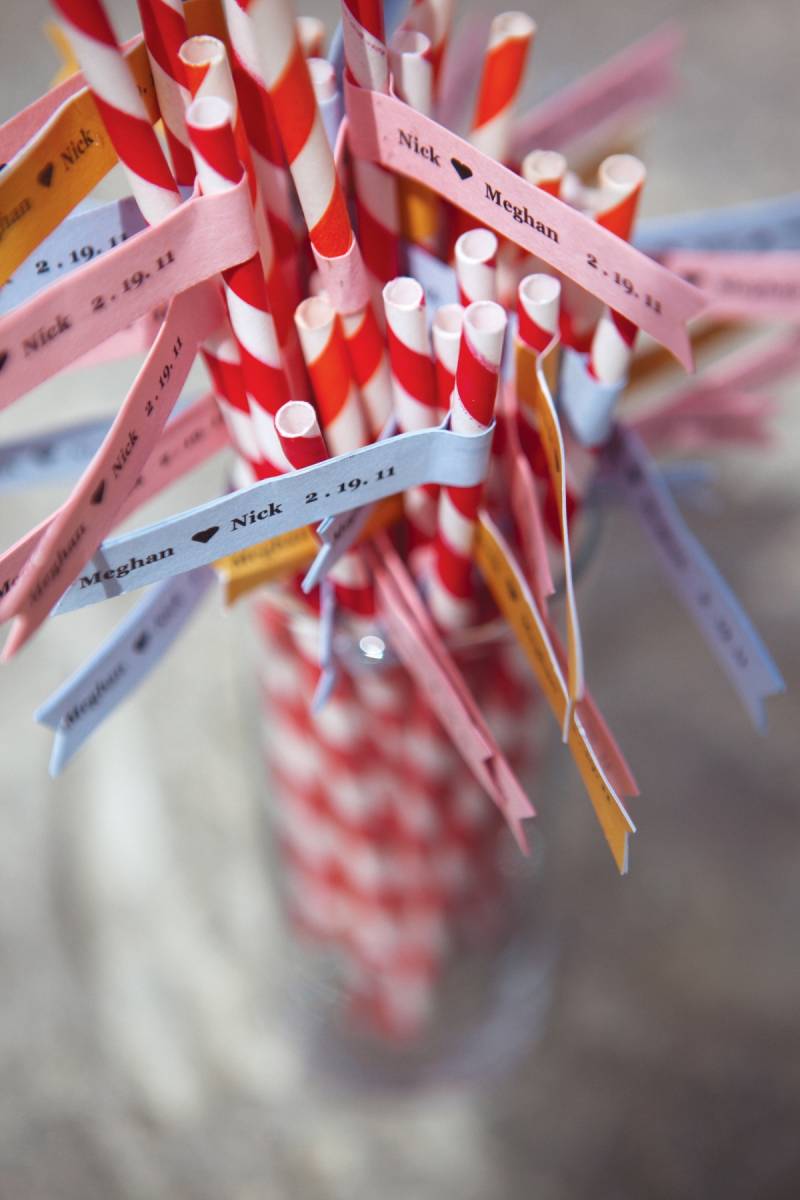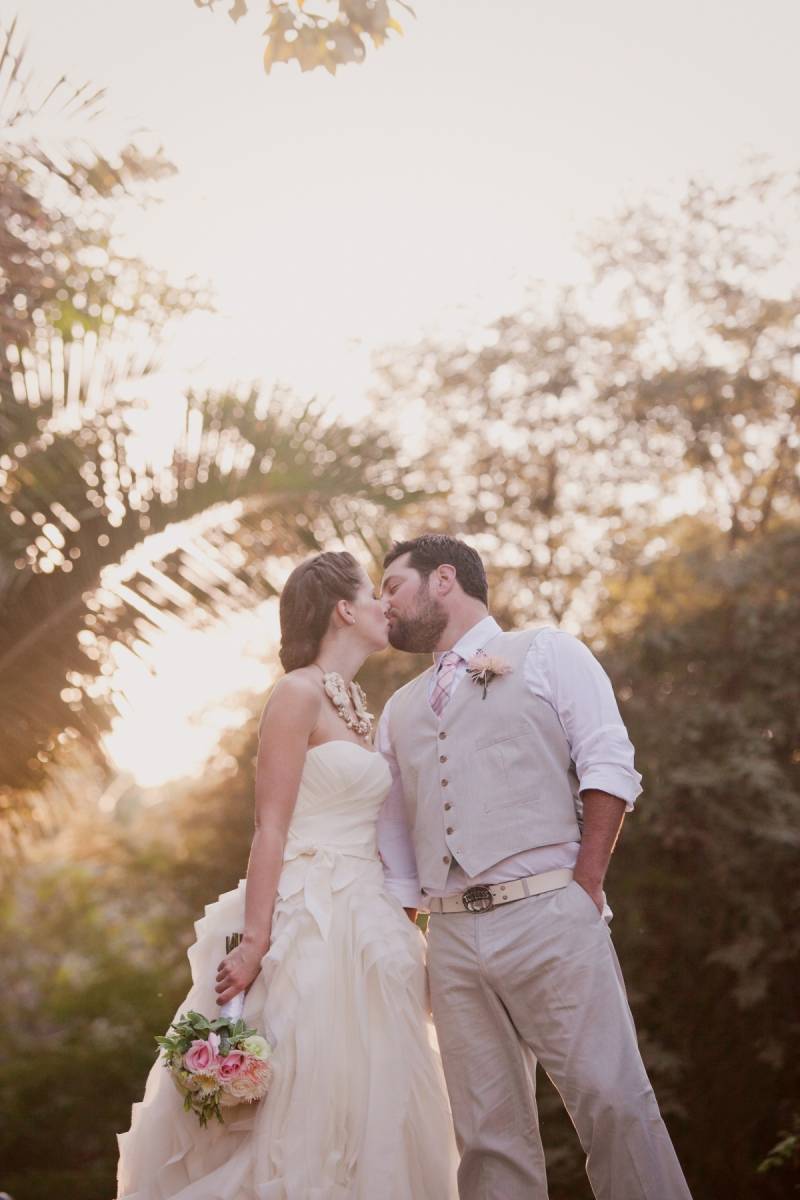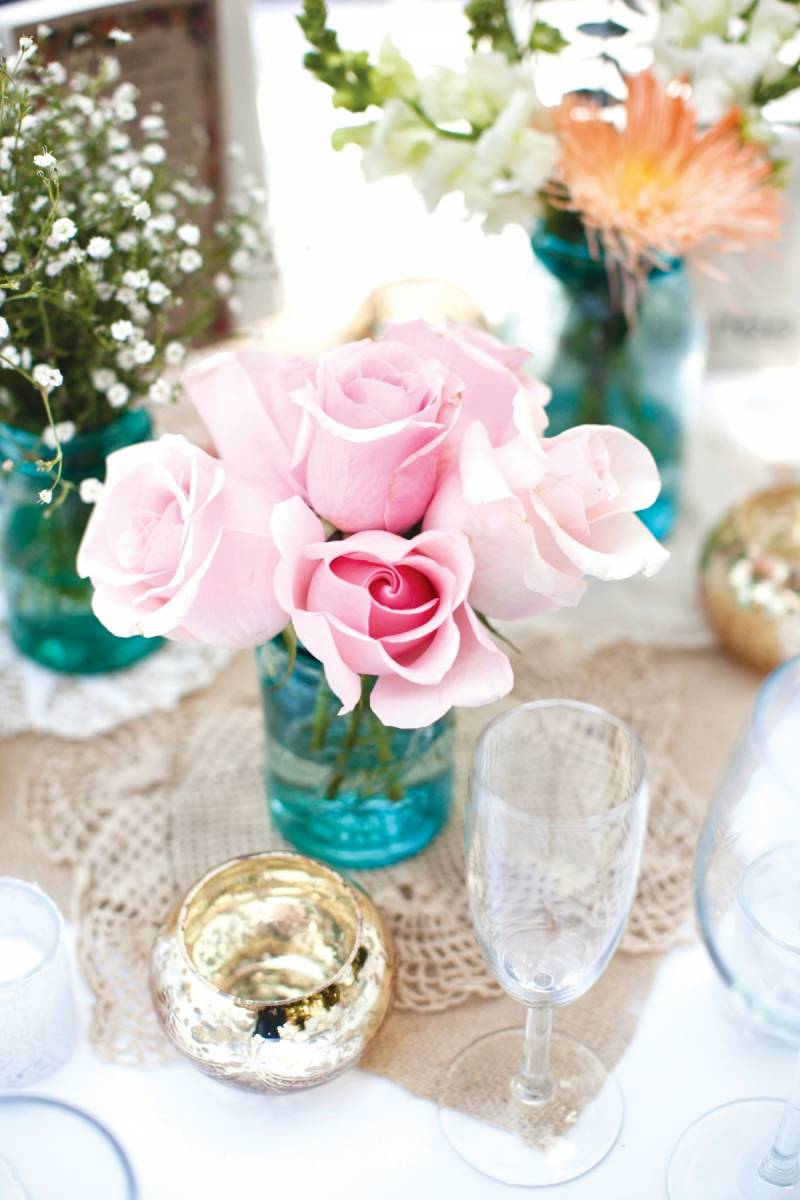 The mother-of-the-groom also contributed her artistic skills to the décor. She painted the signage for each table, named after the couple's favorite travel destinations from Yosemite National Park to Victoria, British Columbia and the island of Maui. Mason jars held loose arrangements of wild flowers that appeared to be plucked straight from a farmer's market. "We wanted to embrace what Mexico had to offer, so we selected flowers native to the land," says the bride. For wedding favors, a handmade bookmark was placed inside each novel bearing a sacred heart charm known as a "milagro", which means miracle in Spanish. The couple presented gifts to their bridal party, Flip video cameras for the gentlemen and an exclusive piece of jewelry from Tiffany & Co. for each of the ladies.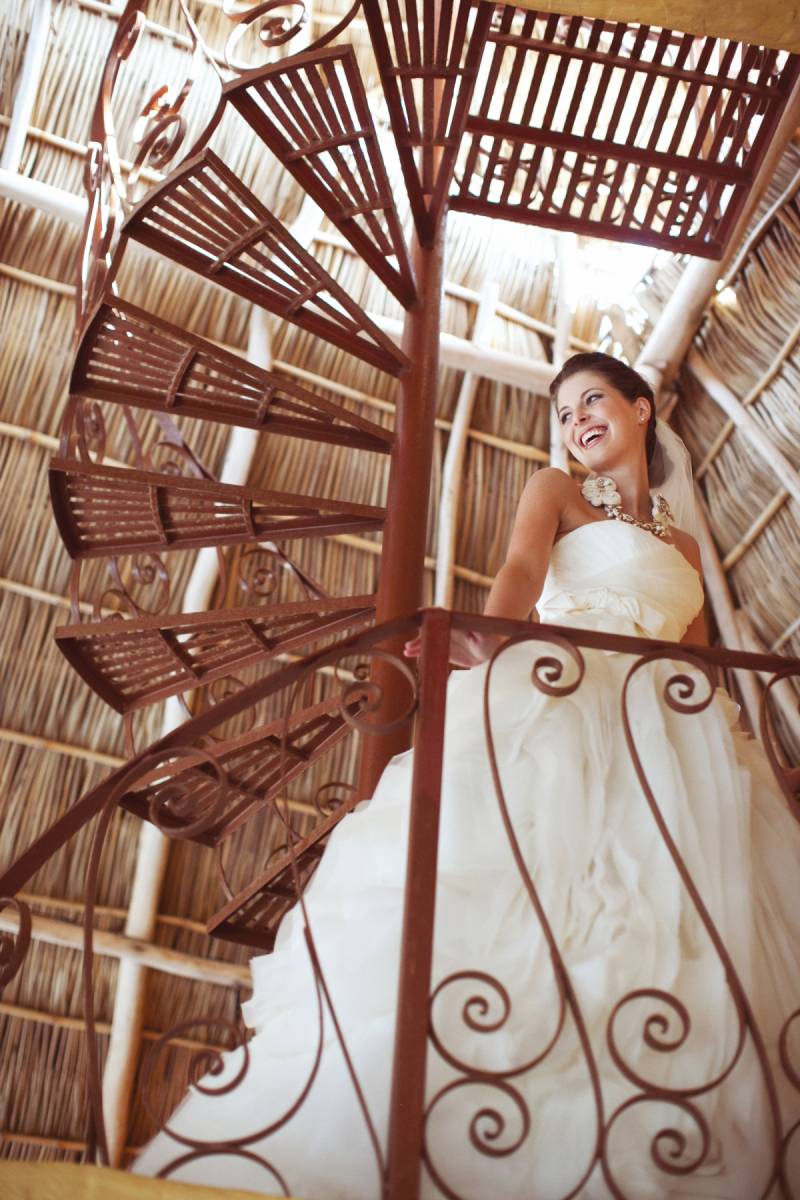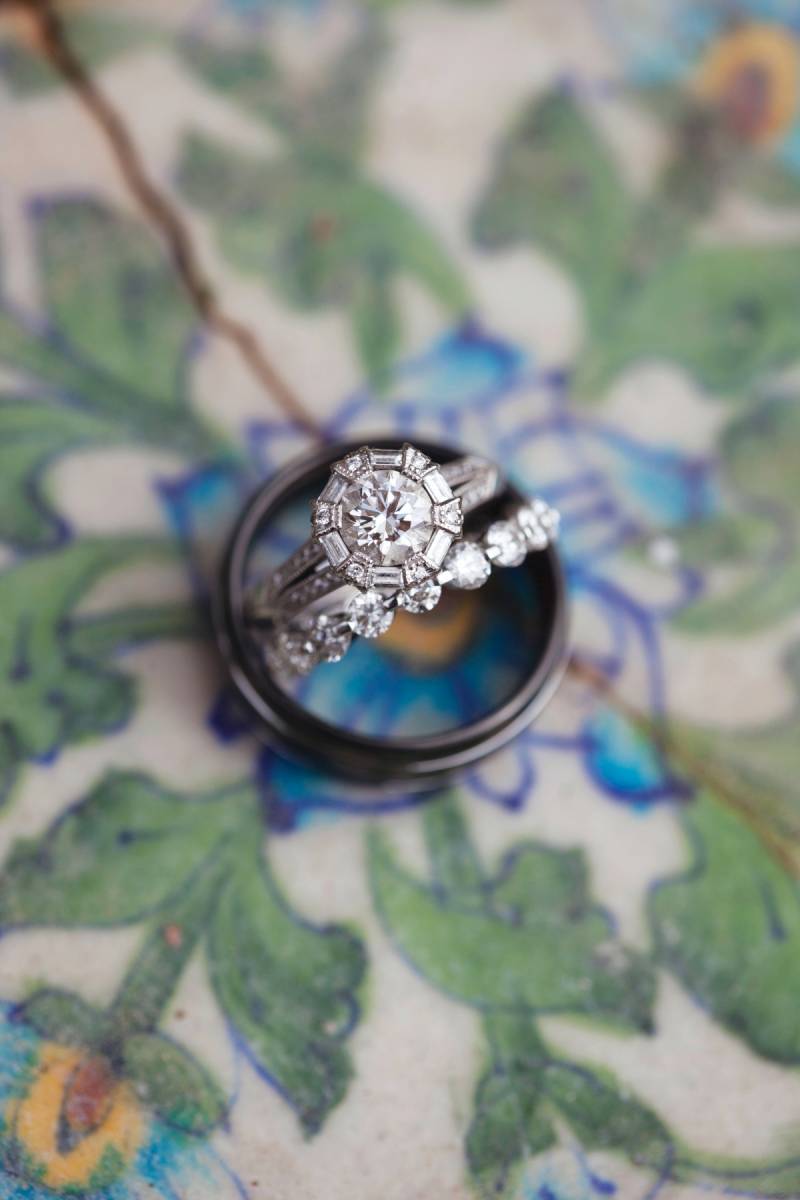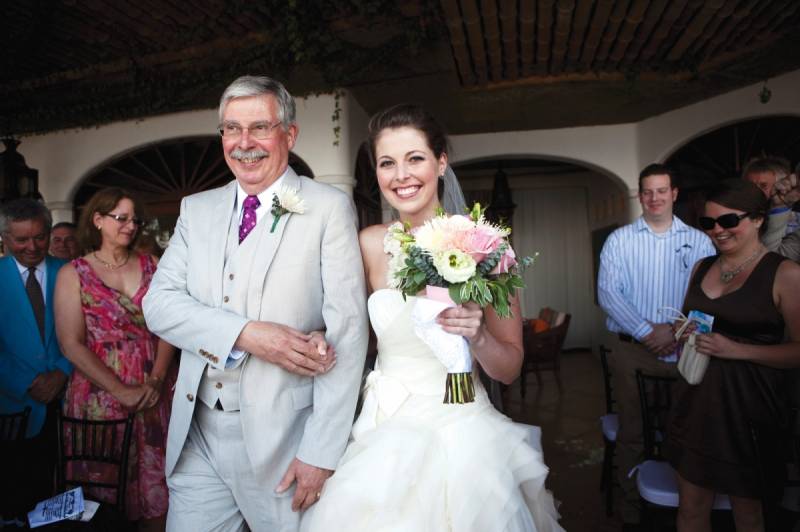 The afternoon ceremony was beautiful and intimate, just as the bride and groom desired. Each attendant was handed a wedding program printed on vintage handkerchiefs. When it came time for the stunning bride to walk down the aisle, a gust of wind swept her tulle veil into the crowd, gently landing at her mother's feet. "That gave us a good laugh before we shared our vows!" Meghan says. It was important to Meghan and Nick that the ceremony embrace both their Irish and Italian heritage. The bride's sister Colleen recited an Irish blessing, while one of Nick's groomsmen read a letter from St. Paul. Overlooking a brilliant expanse of ocean, the handsome pair exchanged their heartfelt vows.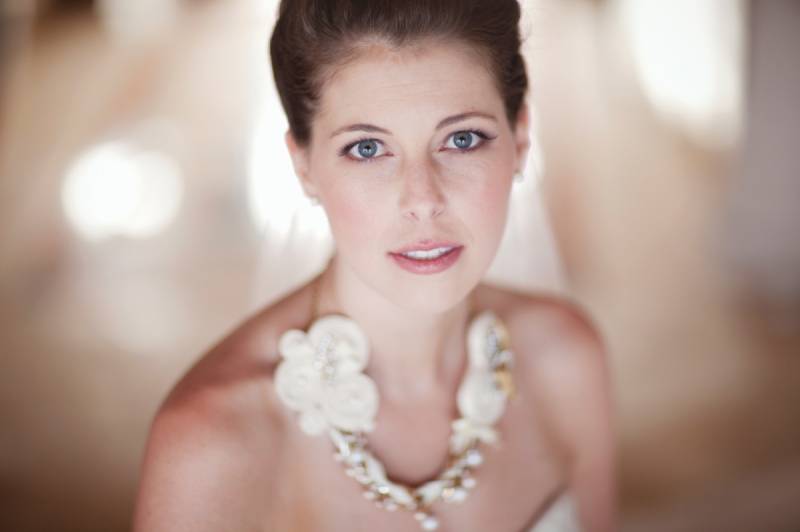 Meghan's custom-made necklace from Etsy shop All Things Tinsel was the fashion equivalent of a modern art sculpture.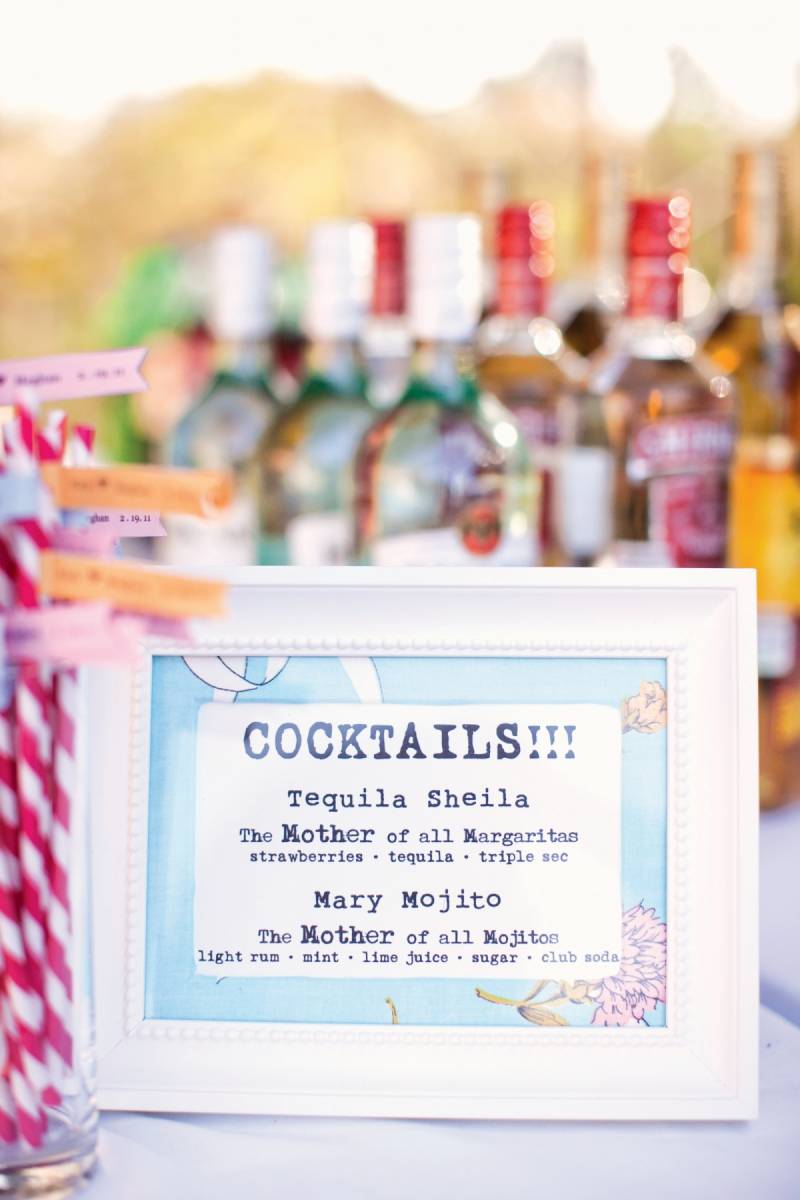 The cocktail hour at sundown featured two signature libations inspired by the couple's respective mothers: a "Tequila Sheila Margarita" and a "Mary Mojito". Lively conversation filled the air while a Spanish guitar was strummed in the distance. The party-goers traversed the mosaic tile pathway back to La Gran Villa de Amor for a reception under the stars. The romantic setting was marked by a cascading stone fountain and hanging paper lanterns.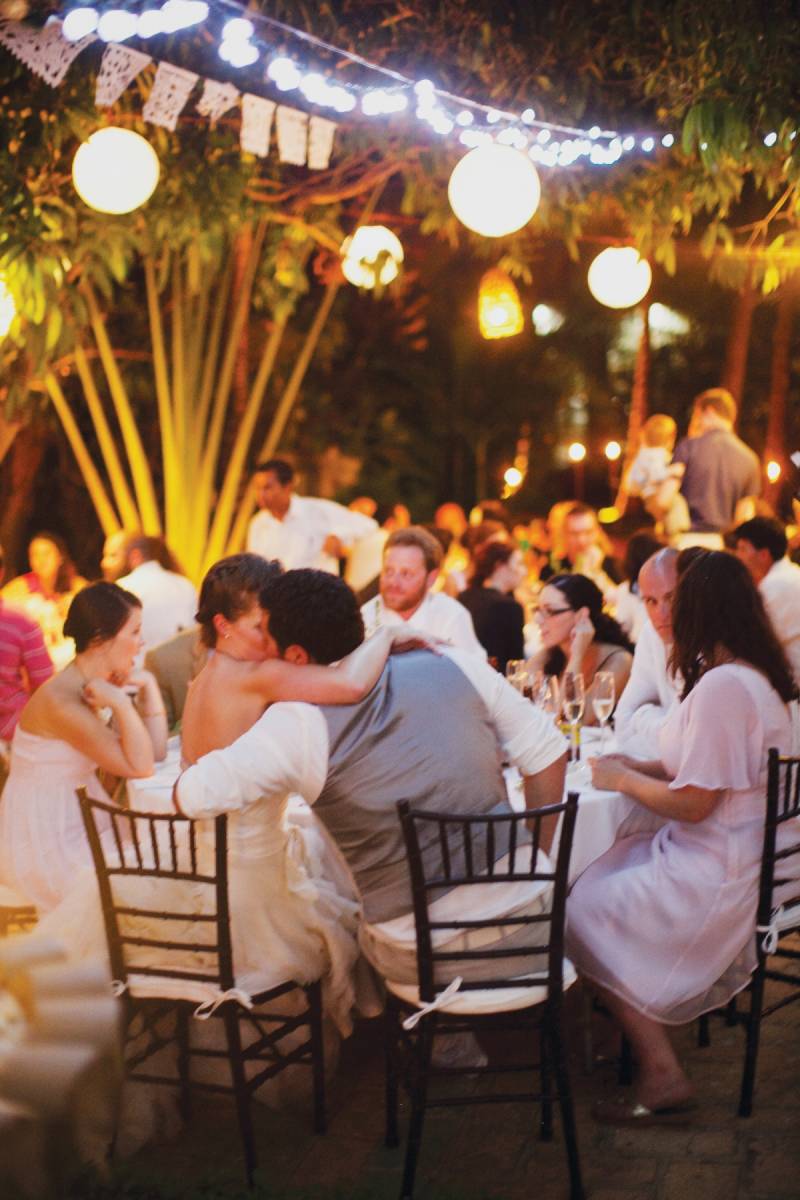 The groom's appreciation for classic American cuisine inspired the surf and turf meal of steak and grilled prawns. It wasn't long before everyone abandoned their seats to take to the dance floor. The bride says, "At one point, I looked out at all of the tables and realized that no one was sitting down. We were on the dance floor the entire night!"