After what seems like an eternity, we are thrilled to begin sharing recent real destination weddings with you again. And what better way to kick it off than with a stunning bride in an incredible strapless Enzoani gown. The geometric design of lace detailing is absolutely beautiful on our bride, Rachel.
Rachel and Mark were persuaded to wed in Hawaii by a few of their dear friends who work in the wedding industry on Maui. I think we are all glad they decided to commit to an island wedding, because we are in love with the tropical-rainstorm-meets-secret-garden affair that it turned out to be.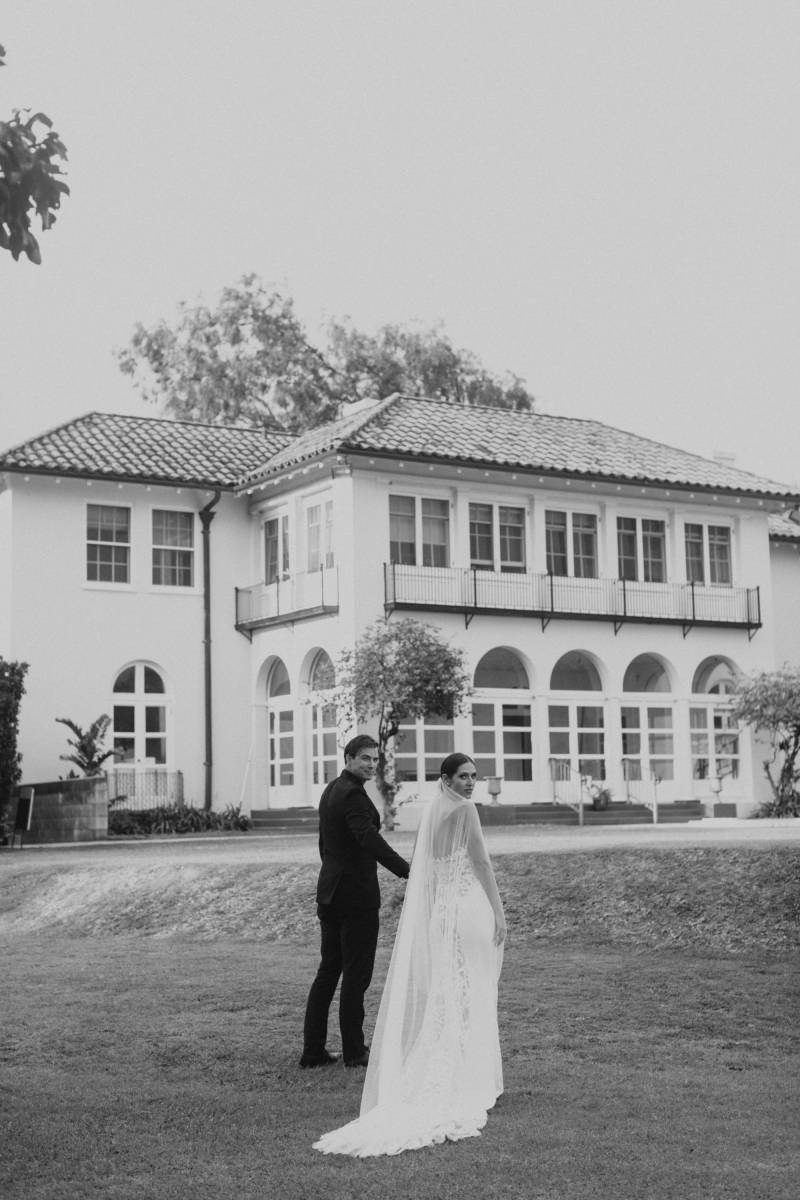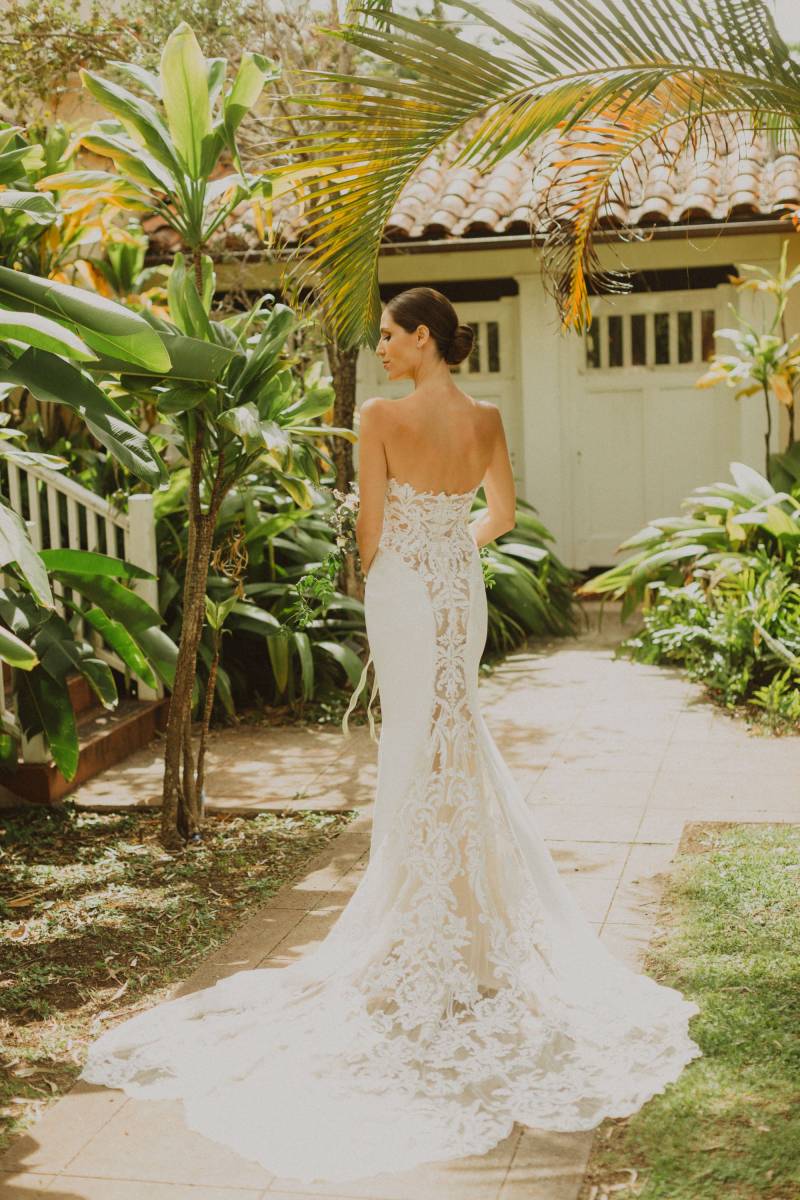 "They say it's "good luck" when it rains at your wedding ... well it absolutely poured at ours so our marriage is gonna be rock solid," our bride Rachel shared. And although the day was met with many upcountry rain showers, she looked fully prepared. Her Enzoani strapless gown was equally elegant and sexy, not to mention perfect for navigating through the island weather. It looks lovely paired with a low bun and simple studs.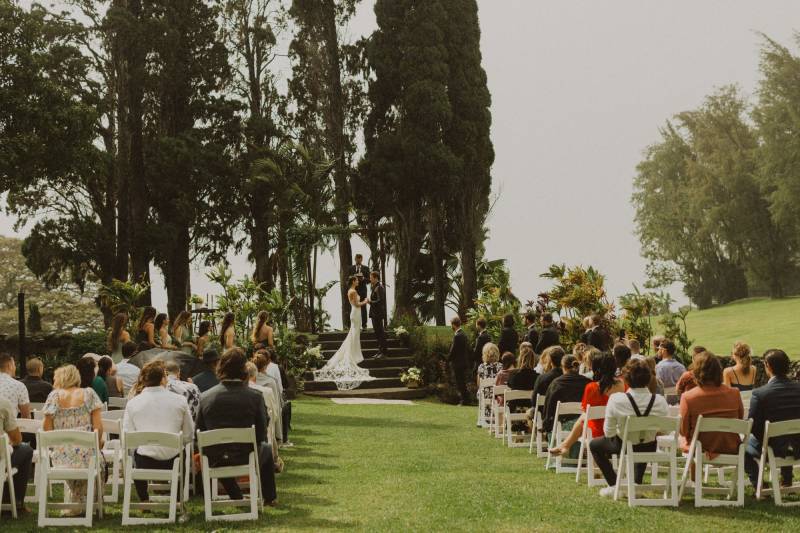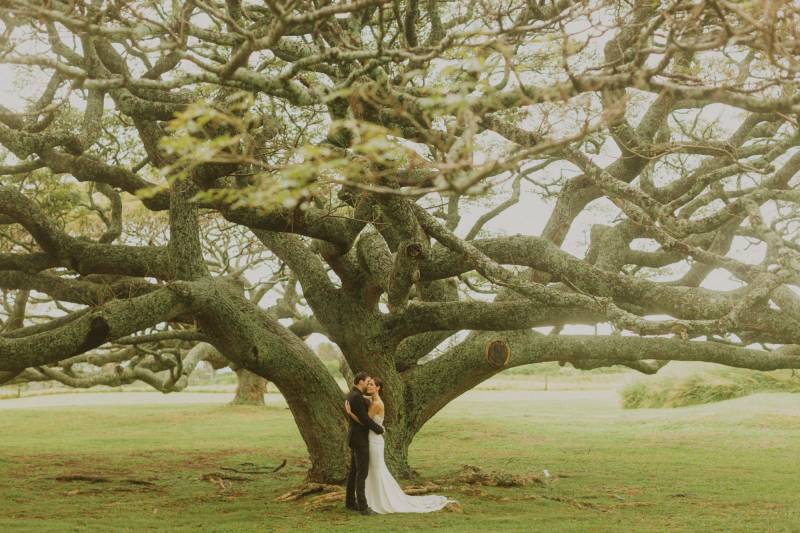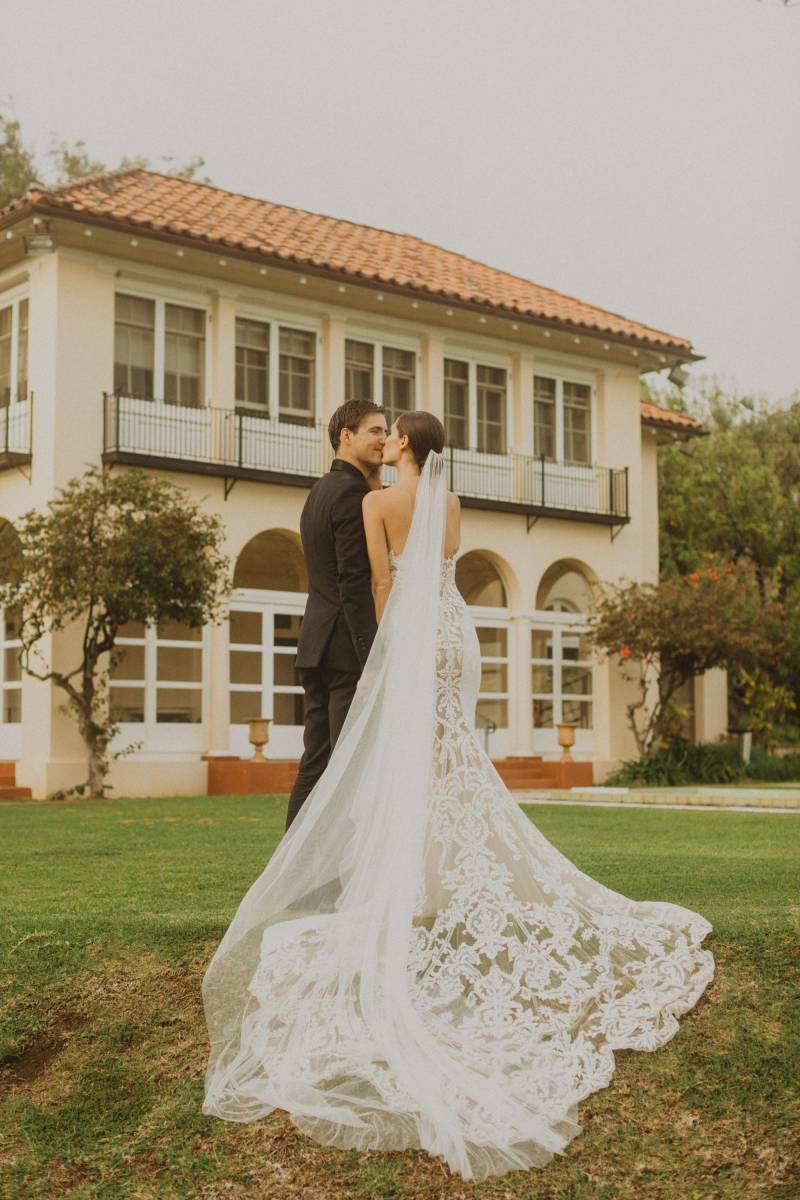 "What might seem like a not-so-ideal weather forecast turned into a magical day that united family, friends, and strangers. To be together in a season when everyone has been so far apart... To be surrounded by friends and family and the beauty of God's green Earth... It was a great metaphor for life and marriage ... Even when it's not going your way, adapt to the elements, hold your loved ones tight, take an extra shot, turn up the music and dance your asses off till the rain stops. Life is built on these moments. Love is built on these moments. Thank God for unpredictable days because they turn out to be the best memories." - Rachel