This eclectic outdoor wedding styled by Gillian Shenon Event Production is what bohemian dreams are made of. Rachel and Bennett met while at the Legendary Boonville Beer Festival, and they were determined to have their wedding back up in the Bell Valley Retreat in Boonville. The couple hopped into a Gillibus with their closest friends and headed up the 101 Freeway from San Francisco to Boonville.
The bride wanted the wedding to feel like a loose, relaxed party. Rachel utilized lots of color and pattern to inspire a fun atmosphere for her guests. Their guests were greeted with a special wedding brew made by the groom for the bride to symbolize the couple's meeting upon arrival and then taken down to the amphitheater to gather for the ceremony.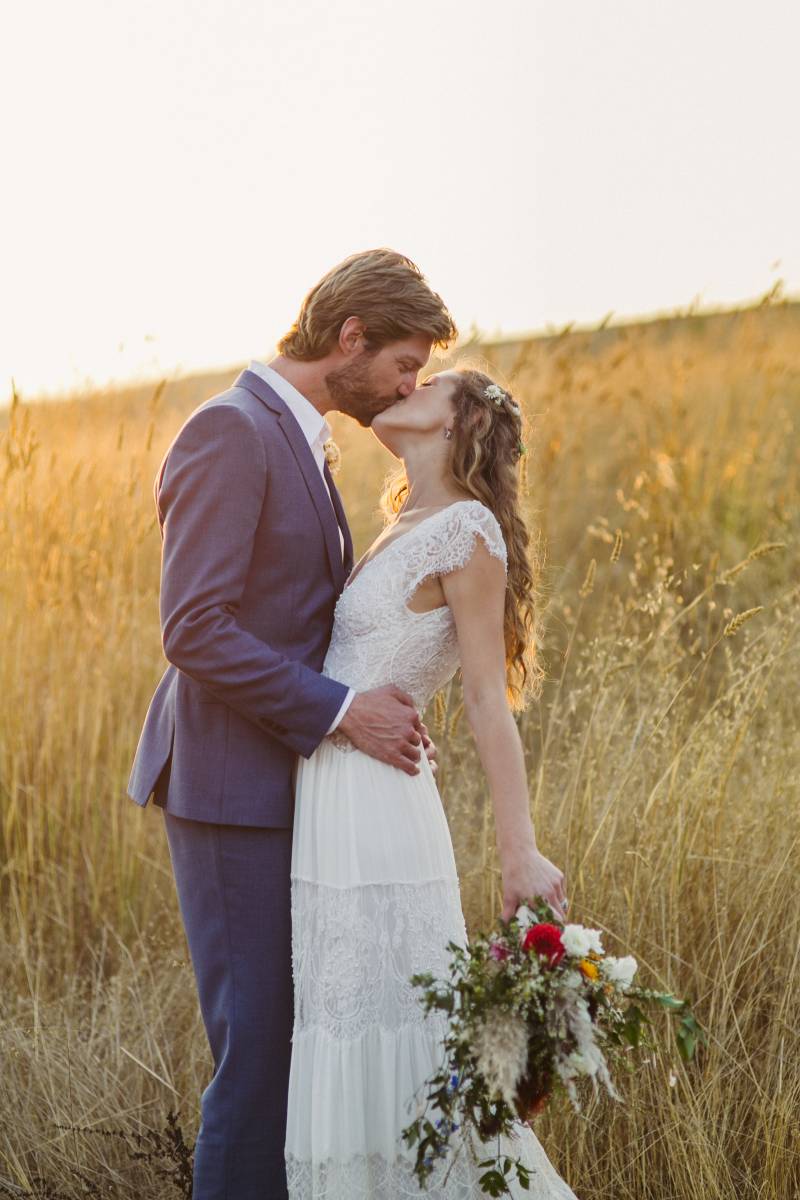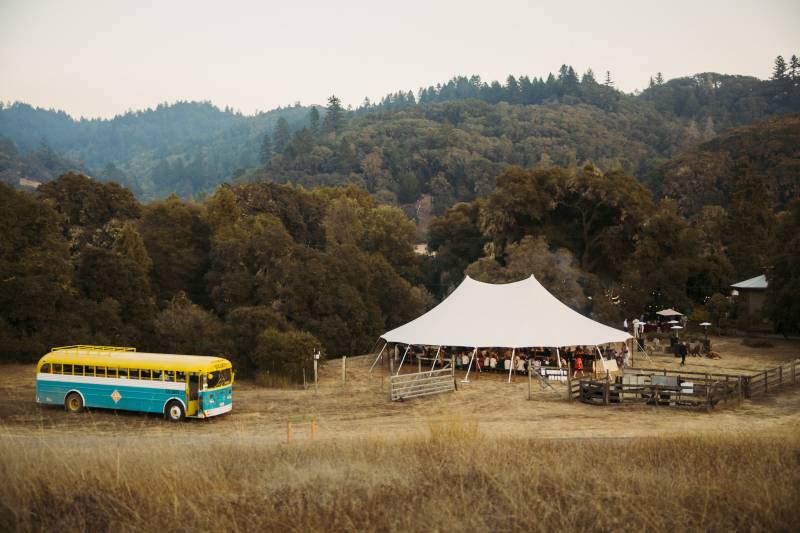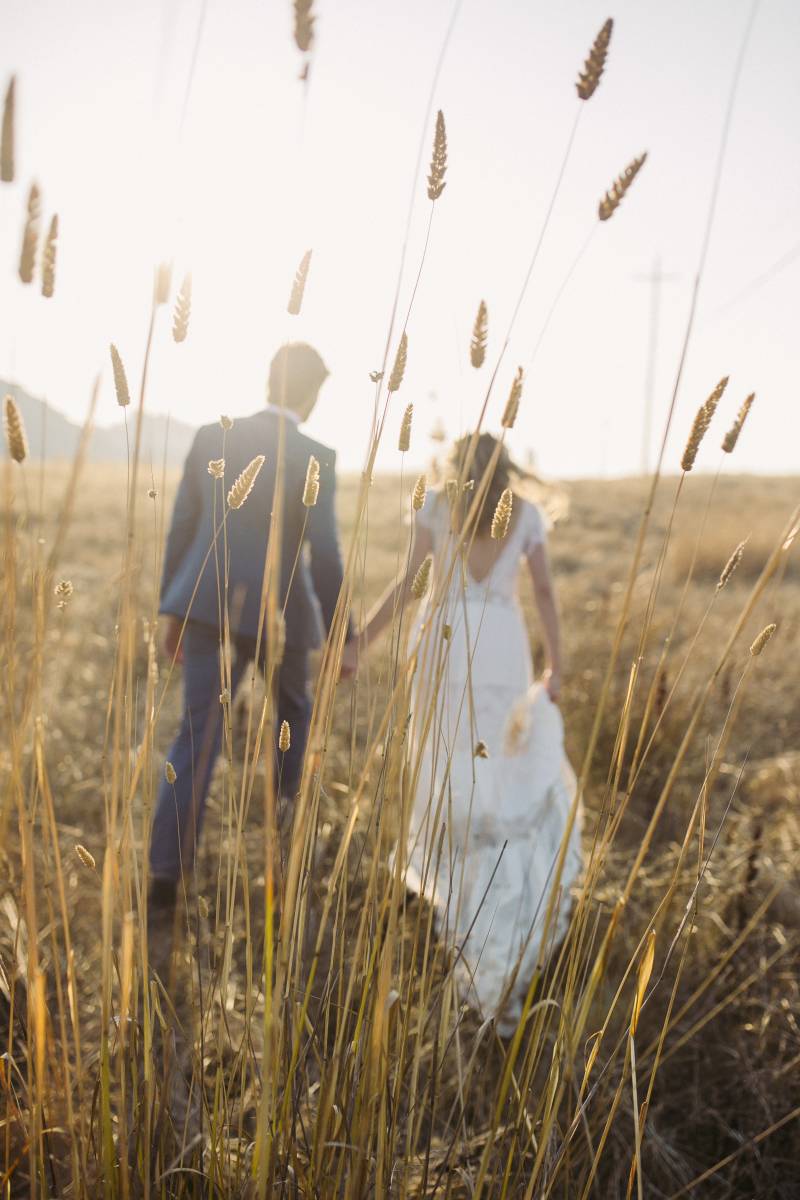 Before the ceremony, everyone in attendance contributed a handful of flowers to a mandala designed by Ellen Kyle of Found & Created. The bride and groom intended for their wedding to center around community, and used the act as a way for everyone to participate.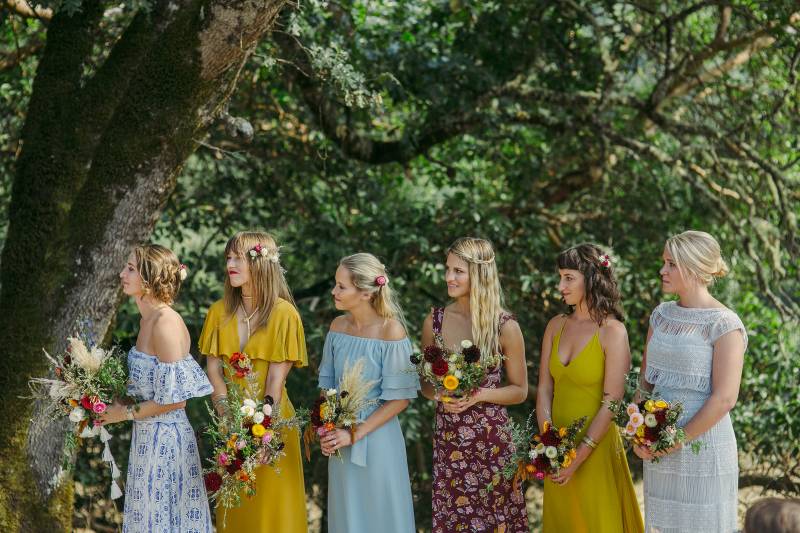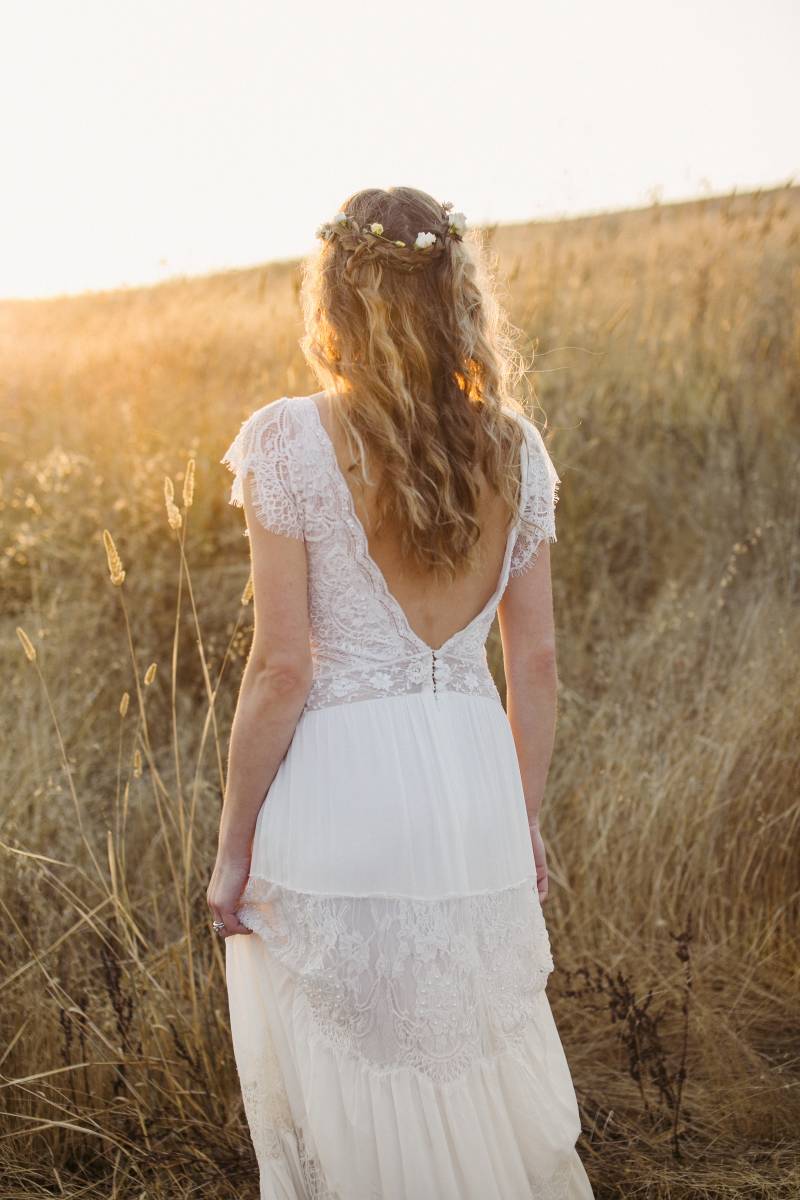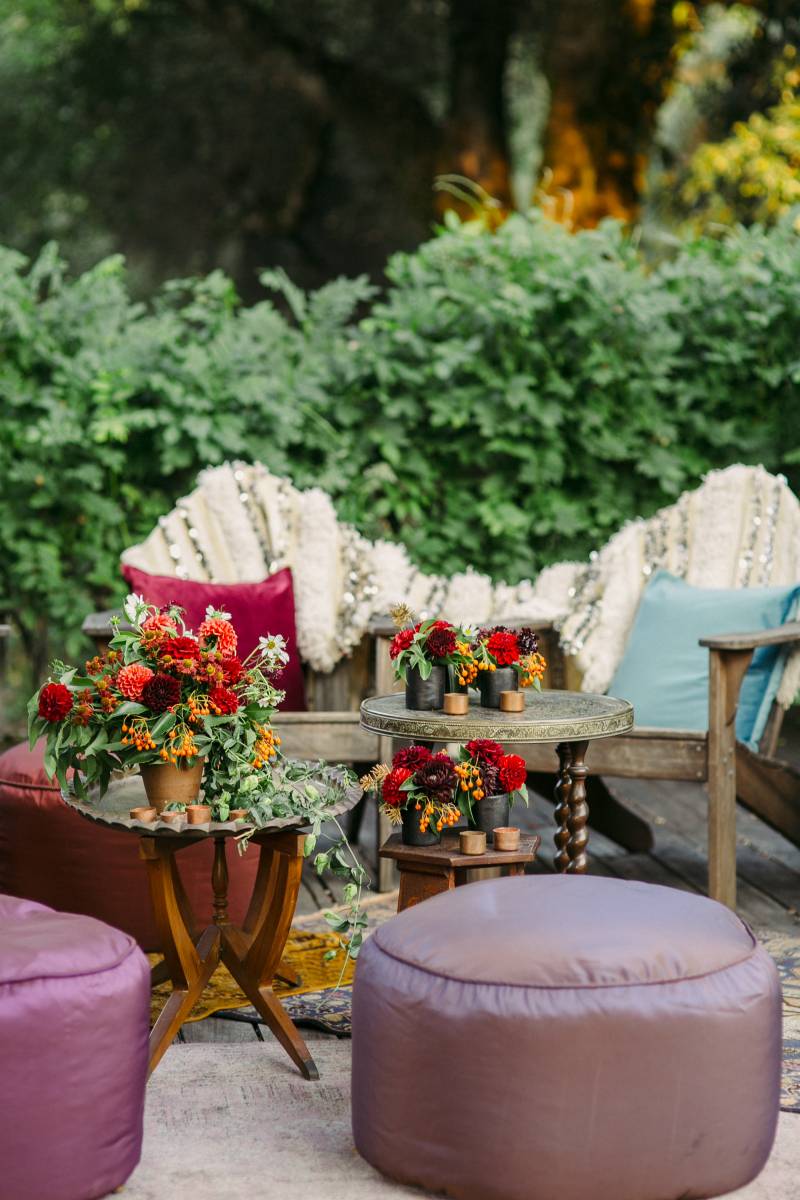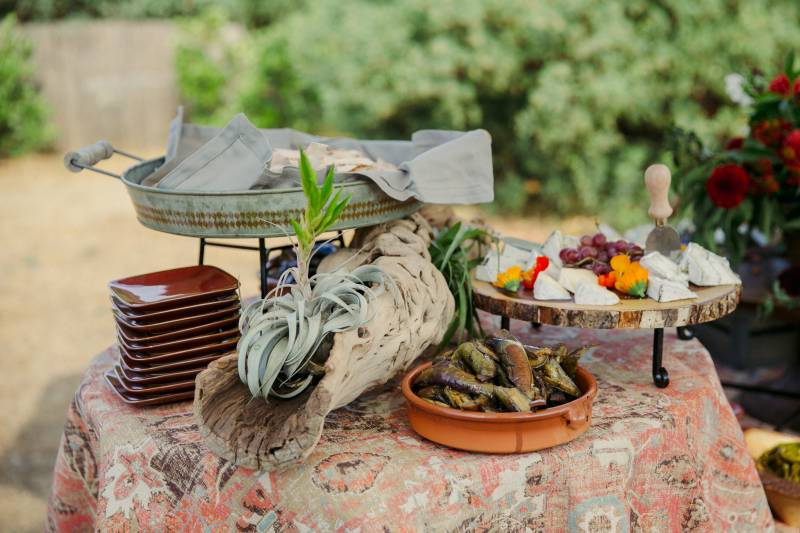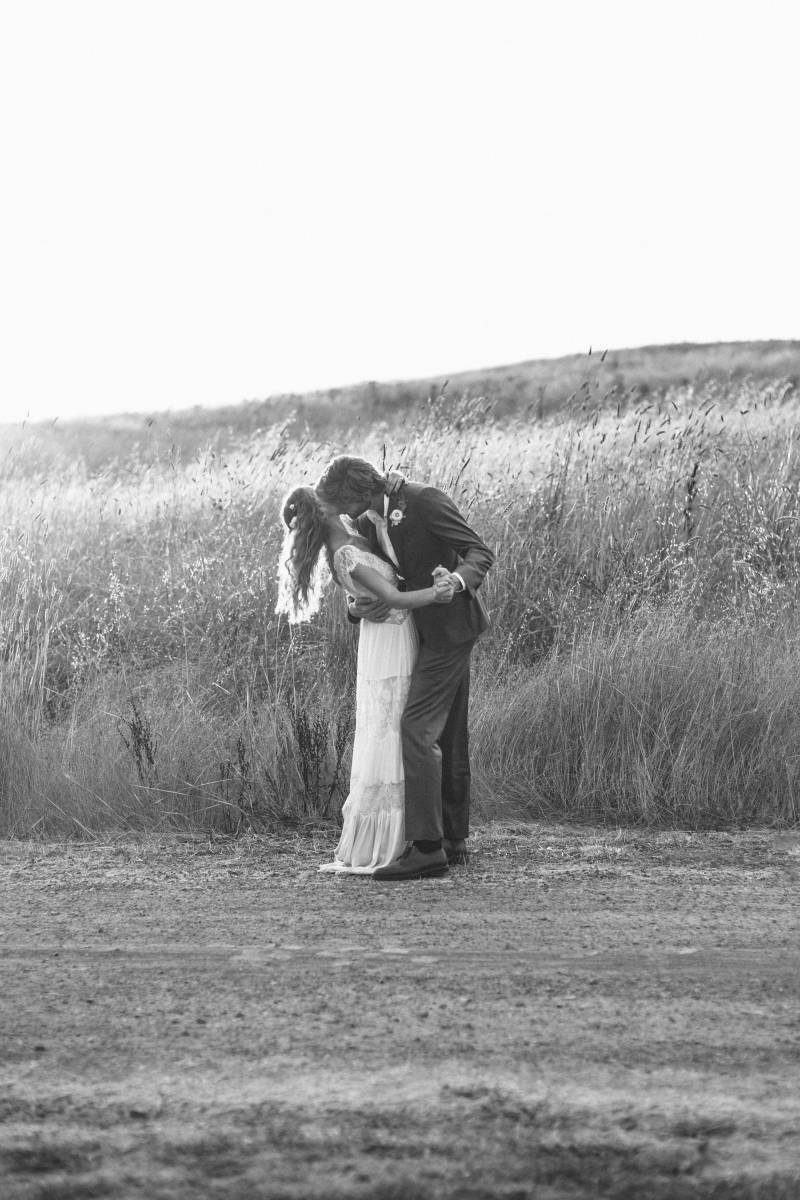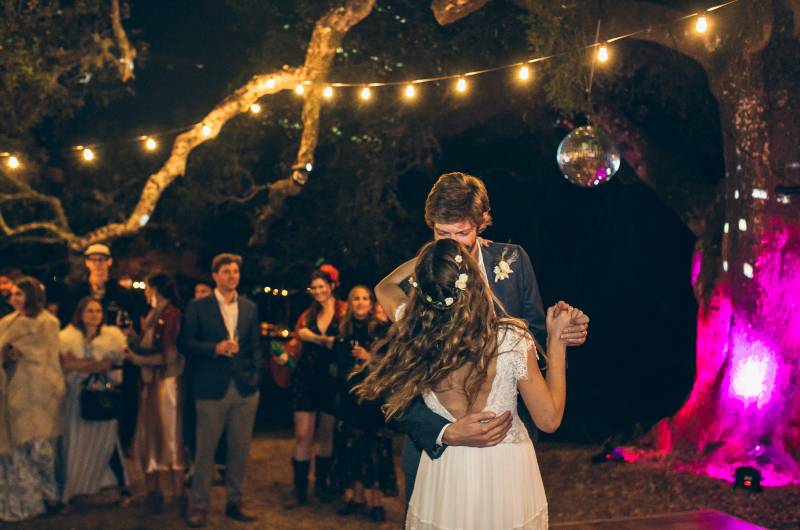 There ceremony featured farm tables loosely sprinkled with colorful straw flowers and a shibori napkin draped at each place setting. Concentric rings of pampas grass swayed above the head table. With each toast the group shared a sip of mezcal from a personal copita. Salut!
As dinner concluded the gang moved outdoors and under a mirrored ball suspended from an oak tree, to watch Jordan and the Ritual perform Rachel and Bennett's First Dance to the Grateful Dead's "They Love Each Other".
Cake was cut and empanadas were served late-night, and when the music stopped back on the bus they went to return to the yurt on the hilltop under the stars, to party into the wee hours!